Drug & Alcohol Rehab in Wolverhampton
In 2018/2019, 2,120 people in Wolverhampton were hospitalised for alcohol-related conditions.
It is considered to be the most dangerous city in the West Midlands, and as of August 2022, there have been 514 drug-related crimes committed in the city.
It is evident that there is a great need for drug and alcohol rehab in Wolverhampton.
If you live in or around Wolverhampton and feel like you need to seek professional help, we are here to help you.
Do you live in Wolverhampton and find yourself struggling with a drug or alcohol addiction problem? Are you unsure whether your behaviours are addictive in nature, or if you are living in denial?
Addiction, at its very core, will convince the substance user that there is nothing wrong. It's how the disease survives.
Here at OK Rehab, we know how daunting it can be to admit that you need help with your addiction and to take steps towards recovery.
Here at OK Rehab, many of the people in our advocacy and referral team are in recovery from addictions and truly understand the courage and strength of character it takes to accept help.
We are available to talk you through your concerns about addiction and hoit may affect you on a daily basis.
We can also recommend a range of renowned professional rehab facilities in Wolverhampton and the surrounding Black Country and West Midlands areas.
We also have partner facilities around the UK, all of which operate to a high standard and are regulated by the CQC (Care Quality Commission).
Get alcohol and drug rehab in Wolverhampton for a big number of addictions such as binge drinking, alcohol addiction, benzodiazepine addiction, Buprenorphine addiction, cannabis use disorder, crack cocaine addiction, ketamine addiction, opioid use disorder, heroin addiction, cocaine dependence or cocaine addiction, any physical dependence or codependency, substance use disorder, and behavioural addictions such as gambling addiction and eating disorders.
We're here to take your free and completely confidential call 24 hours a day at 0800 326 5559
How We Will Help You To Find The Addiction Treatment You Need In Wolverhampton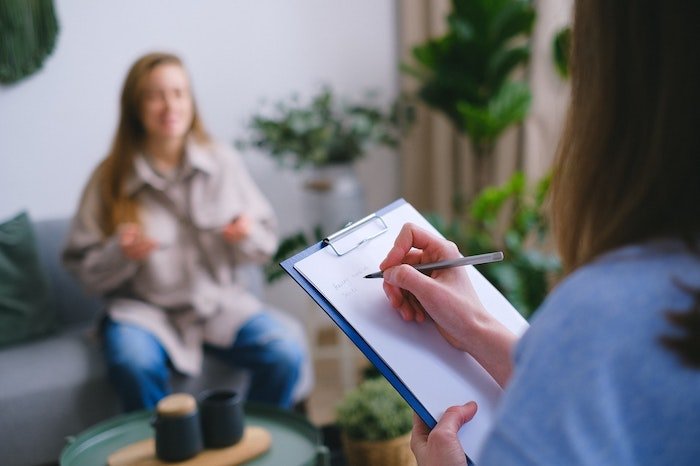 The first thing we will need to establish once you've decided to reach out for our help is the nature and severity of your addiction problem.
We will take you through a short assessment to determine what substances you use, in what quantities you use them and the regularity of your use.
We will also be interested in any side effects that you are experiencing, whether you had any mental or physical health conditions prior to your addiction, your budget and your preferred recovery location.
If you would like to stay close to home, there are a number of treatment centres in and around the Wolverhampton area.
Based on the answers to your assessment, we will be able to recommend the type of addiction treatment that is most likely to help you.
Once you've chosen where you would like to receive that treatment, we can begin your pre-admission if you're ready to do so.
There is no need for any additional GP referral, and you won't need to wait. In fact, those who go through with treatment as soon as possible after taking the decision have the most success in achieving lasting recovery.
To learn more about how we can help you beat addiction in Wolverhampton, call our team on 0800 326 5559
What Steps Can I Take Before Attending Drug And Alcohol Rehab In Wolverhampton?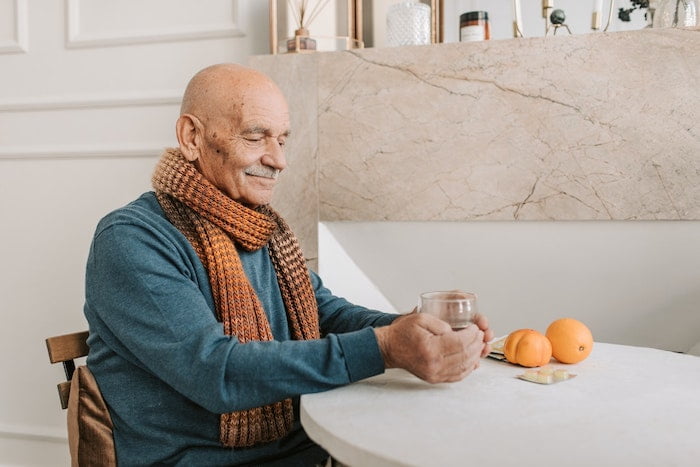 Professional rehabilitation treatment should not be delayed because this can exacerbate any underlying physical or mental health conditions such as depression, post traumatic stress disorder (PTSD), bipolar disorder, borderline personality disorder, obsessive compulsive disorder (OCD) or schizophrenia or anxiety that you may have.
Delaying treatment can also make the rehabilitation process more difficult because your addiction is becoming worse while you wait.
That being said, it can sometimes take some time before someone struggling with a substance use disorder will admit that they have developed a dependency.
For this reason, many families stage an intervention.
A traditional intervention involves a confrontation in which close friends and family members get together to tell the person with a substance use disorder that they have an addiction and need to seek professional help.
Unfortunately, though, these confrontations do not always go as planned.
Often, someone with an addiction will feel as though they are being unfairly judged in these situations and refuse to admit that they need help.
A different style of intervention is becoming increasingly popular in Wolverhampton called the CRAFT approach.
The CRAFT approach to intervention uses the services of a professional interventionist who will teach those close to the substance user how to put their own needs in front of the needs of the person with the dependency.
Over time, the person struggling with a substance use disorder will have to deal with the negative consequences of their actions by themselves and eventually they will agree that they have a problem.
This is a much gentler approach and allows the substance abuser to realise in their own time that sobriety is a much better path to be on rather than addiction.
The professional interventionist will teach the family how to spot the signs that their loved one is ready to discuss the idea of inpatient rehabilitation.
For more guidance on conducting an intervention in Wolverhampton, call our team today on 0800 326 5559
How Do I Know if I'm Addicted?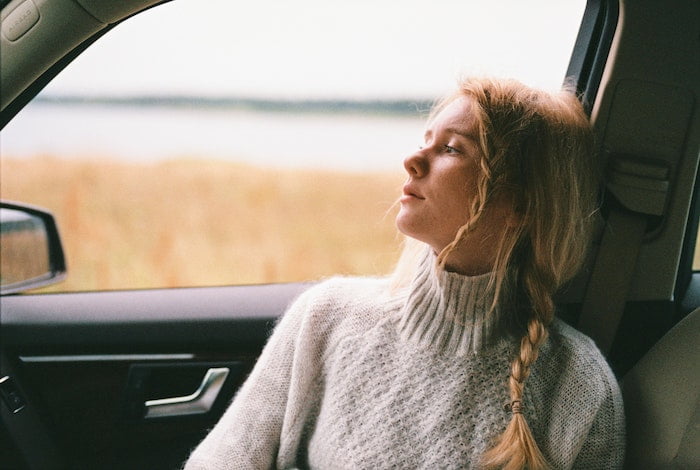 Many people with substance use disorders believe that they only use the drug recreationally and can quit at any time. This is called denial and it is a common aspect of addiction.
However, if they were honest with themselves, they would quickly come to the realisation that they have a dependency.
Not only will friends and family become concerned and begin to express those concerns, but you will also be exhibiting some behaviours that will be problematic for yourself as well as those around you.
If you are prepared to be open and honest about your addiction, you can use the CAGE questionnaire to find out if you have a problematic dependency.
The 4 questions of the CAGE questionnaire are:
Have you ever felt you should cut down on your drinking?
Have people annoyed you by criticizing your drinking?
Have you ever felt bad or guilty about your drinking?
Have you ever had a drink first thing in the morning to steady your nerves or get rid of a hangover (eye-opener)?
If you answered yes to more than one of the questions, it is likely that you have a problem that needs professional treatment.
If you need to have a confidential and non-judgemental conversation about addiction, contact a member of our team today on 0800 326 5559
Can I Use Health Insurance To Cover Drug And Alcohol Rehab In Wolverhampton?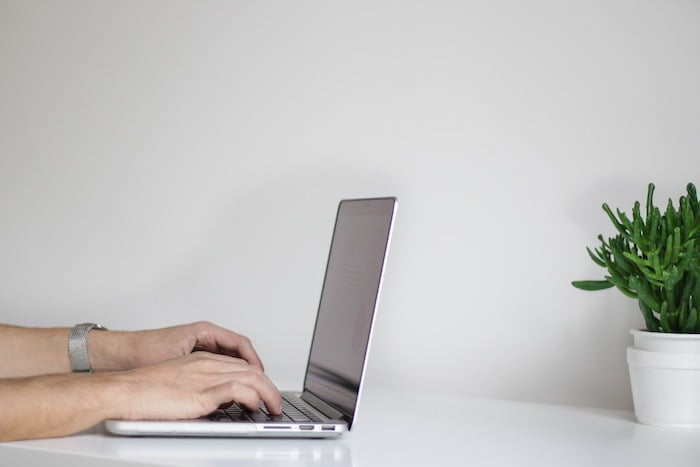 Many people refuse to attend drug and alcohol rehab in Wolverhampton for the simple reason that they believe it is too expensive.
While it can be expensive, it is important to weigh up the cost of your addiction if it continues against the cost of rehab.
Most rehab facilities in the UK offer payment plans so you can easily spread the cost of treatment, and most of them accept health insurance as part of the payment.
To find out if your health insurance provider will cover addiction treatment, you should contact their customer care team or check your documentation.
For more advice about funding rehab in Wolverhampton, call our team on 0800 326 5559
Can I Get Drug And Alcohol Rehab Through The NHS In Wolverhampton?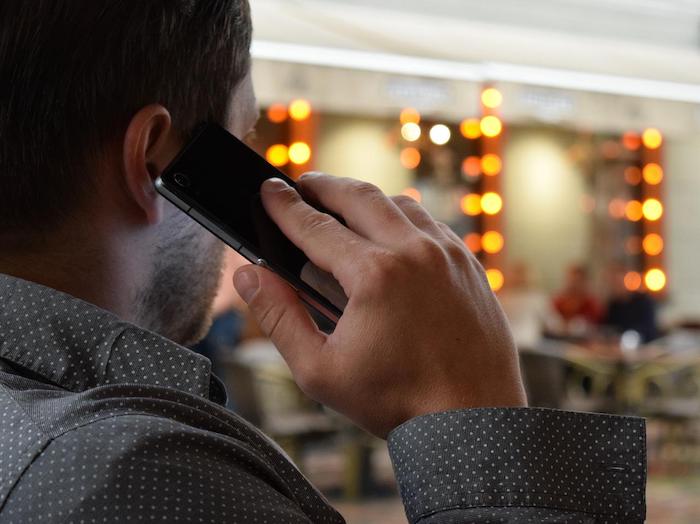 In the United Kingdom, we are lucky to have the National Health Service to turn to when we need any sort of medical treatment – this includes addiction treatment.
However, it is worth noting that the NHS is severely underfunded and services are stretched. There is often high demand for services and so waiting lists are usually very long.
NHS addiction treatment is commonly done as an outpatient service, meaning you will still live at home and attend a clinic for scheduled appointments.
While this may work for some people, most people thrive in an inpatient facility when they are completely removed from temptations and triggers.
If you feel that your addiction is mild enough that NHS treatment will suffice, you should contact your GP for more information.
To learn more about how the NHS can help your addiction recovery, call us on 0800 326 5559
How Long Does Drug And Alcohol Rehab In Wolverhampton Last?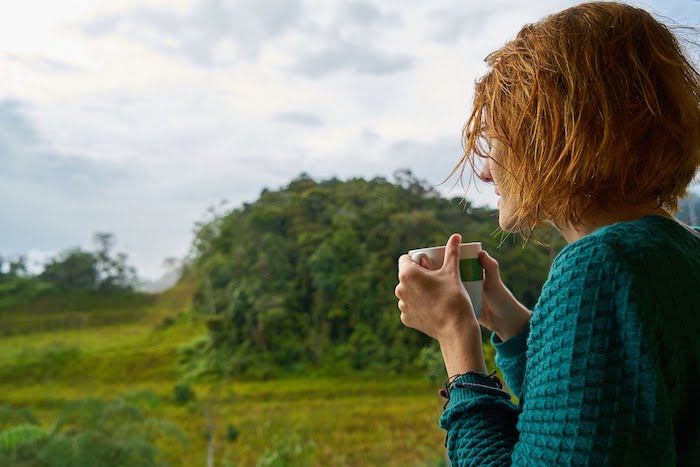 The length of time you will need to spend in rehab varies greatly from person to person.
There are some 'detox only' options which usually last around seven days, however, this is not recommended as you haven't given yourself enough time to tackle the emotional causes of your addiction.
The usual recommended amount of time to spend at a facility offering drug and alcohol rehab in Wolverhampton is 30 days. This gives you enough time to fully detox and to spend enough time in therapy to uncover the underlying cause of your addiction.
Types of therapy available at a private rehab in Wolverhampton include Acceptance and Commitment Therapy, acupuncture, art therapy, cognitive behavioural therapy, dialectical behaviour therapy, drama therapy, Eye Movement Desensitization and Reprocessing, group psychotherapy, motivational therapy, Rational Emotive Behavior Therapy, brief intervention, contingency management, coping mechanisms work therapy, equine therapy, family therapy, group therapy, individual therapy, mindfulness, motivational interviewing, music therapy, and talking therapies.
If you receive a dual diagnosis of co-occurring conditions, your stay in rehab will likely be longer than that of someone with no co-occurring conditions.
Diagnosis and treatment of co-occurring mental health conditions is an important part of rehab because it means that your body and your mind are healthy together.
You will get a full psychiatric assessment upon arrival by a psychiatrist, who will determine if you need any psychiatric treatment while at rehab.
Treating only the addiction and not the underlying mental health conditions means there is a greater risk of relapse.
Generally speaking, rehab can last anywhere between 7 and 90 days.
Stages of alcohol detox
Alcohol dependence can be confirmed quickly using the Alcohol Use Disorders Identification Test, DSM-5 or CAGE questionnaire.
Dependent drinkers will have built up a strong tolerance to alcohol, and experience unpleasant withdrawal symptoms (alcohol withdrawal symptoms) or alcohol withdrawal syndrome when they start to stop drinking, so these symptoms need to be carefully looked at and analysed.
To ensure that the risk of seizures is minimised, the medical team will prescribe Chlordiazepoxide, brand name Librium, as they undergo detox as this has been proven to offer more protection against the risk of seizures.
A medically-assisted detox (alcohol detox) is required to try to prevent the effects of alcohol, including encephalopathy (Wernicke encephalopathy) and delirium tremens.
To find out how long you may need to spend in rehab to overcome your addiction, call one of our addiction specialists today on 0800 326 5559.
How Much Will I Need To Pay?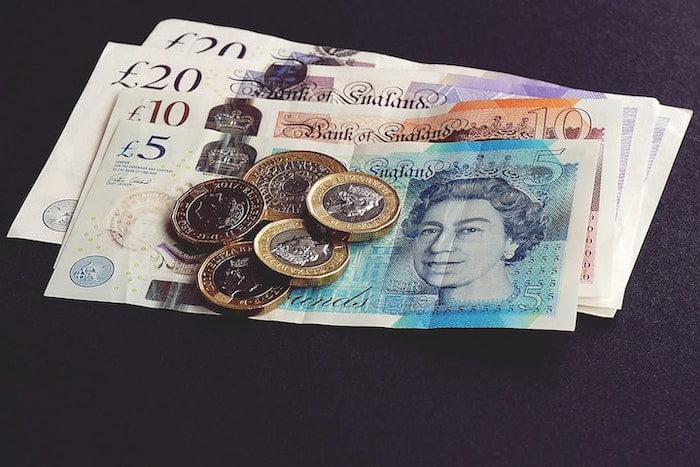 One of the main concerns when it comes to drug and alcohol rehab is the cost of attending a comprehensive residential addiction treatment programme.
Many people will dismiss this form of treatment, assuming that it is only possible for those rich and famous celebrities who go through very public and very expensive rehab.
Whilst there is an investment to be made when choosing private rehab facilities, there are actually a variety of treatment programmes available and different centres available for different budgets.
Regardless of the cost, all of our facilities are of the same high level of care and commitment to providing full addiction recovery treatment, so you don't need to have a huge budget to benefit.
At OK Rehab, we have seen too many people miss out on the treatment that they need waiting for NHS outpatient services, which are sadly in high demand and heavily underfunded.
We don't want cost to be a factor in your ability to attend the treatment you need for drug or alcohol addiction.
That's why many of our partner rehab facilities offer payment plans for those who are unable to pay upfront. We will always bear your budget in mind when recommending facilities, and there is no obligation to attend a programme you cannot afford.
To a more comprehensive guide on rehab financing, call our team on 0800 326 5559
NHS Addiction Treatment vs Private Addiction Treatment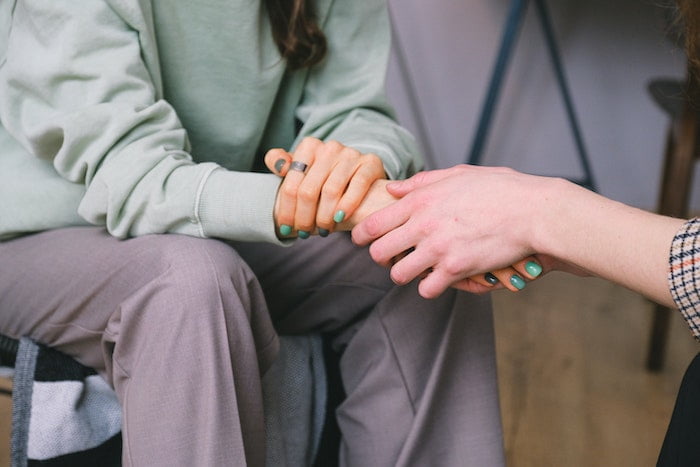 NHS addiction treatment in Wolverhampton primarily comes in the form of outpatient appointments.
It is possible to get inpatient treatment funded by the NHS, however, this is uncommon and extremely difficult.
NHS addiction treatment is useful for those with non-severe and short-lived addictions, however it must be noted that any NHS appointments to treat addiction come with a long waiting list.
This means that your addiction will be getting worse while you are waiting for your treatment to begin.
Private addiction treatment can begin straight away, and although you have to pay for this, it means that you can begin recovering immediately.
When you pay for private addiction treatment in Wolverhampton, you can choose whether you want inpatient or outpatient treatment.
Private treatment also has the advantage of greater resources and a higher level of care because they do not rely on government funding.
Statutory-Funded Addiction Services in Wolverhampton:
Find below a list of additional addiction help that you can access.
1. Recovery Near You
Address: Pitt St, Wolverhampton WV3 0NF
Telephone: 03002 002400
Website: http://www.recoverynearyou.org.uk/
2. Aquarius
Address: Rose Cottage, 1 Connaught Rd, Wolverhampton WV1 4SJ
Telephone: 01902 420041
Website: http://aquarius.org.uk/contact/
3. Wolverhampton NHS Trust Community Addiction Service
Address: 11-15 Pitt St, Wolverhampton, WV3 0NF
Telephone: 1902 444030
You can find additional help for addiction at organisations such as Samaritans, Rethink Mental Illness, Young Minds and Papyrus.
Other places that can offer you free advice include NHS Foundation Trust, Turning Point, We Are With You, National Association for Children of Alcoholics, Change Grow Live, Al-Anon and Alateen.
Rehabs and organisations are advised by the American Society of Addiction Medicine and the National Institute for Health and Care Excellence so you will have excellent, person-centered care.
You may also be offered sober living houses as part of your aftercare after you leave rehab in order to help you maintain your sobriety and help with relapse prevention.
For more guidance on choosing between NHS and private rehab treatment, call us today on 0800 326 5559
Inpatient Or Outpatient Addiction Treatment In Wolverhampton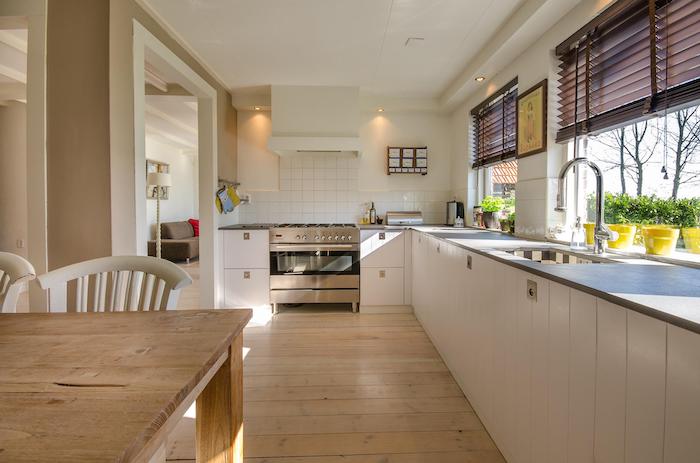 As stated above, inpatient treatment is most commonly done as part of private treatment, while outpatient treatment is normally covered by the NHS, however these can be interchangeable.
When you decide that you need to get professional treatment for your alcohol or drug use, you have to decide whether you want to undergo treatment as an inpatient or an outpatient.
There are advantages and disadvantages to both and understanding more about both options can help you make a decision.
Please call our 24-hour helpline on 0800 326 5559
Advantages of NHS/Outpatient treatment in Wolverhampton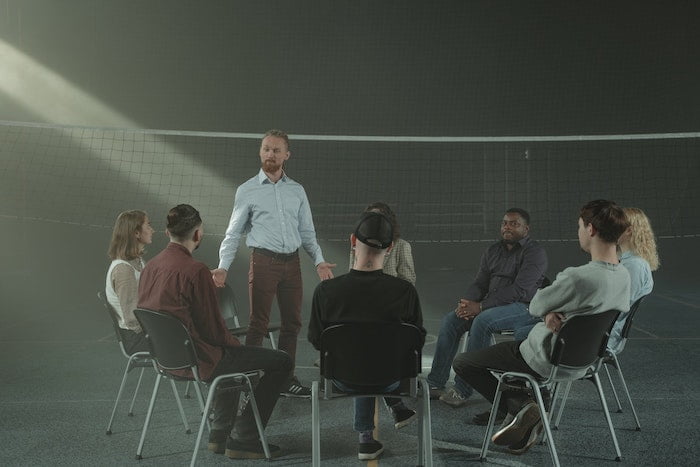 It is free of charge.
Appointments are local.
It is available to anyone.
For more information on NHS Addition Support, visit their website.
Please call our 24-Hour Helpline: 0800 326 5559
Disadvantages of NHS/Outpatient treatment in Wolverhampton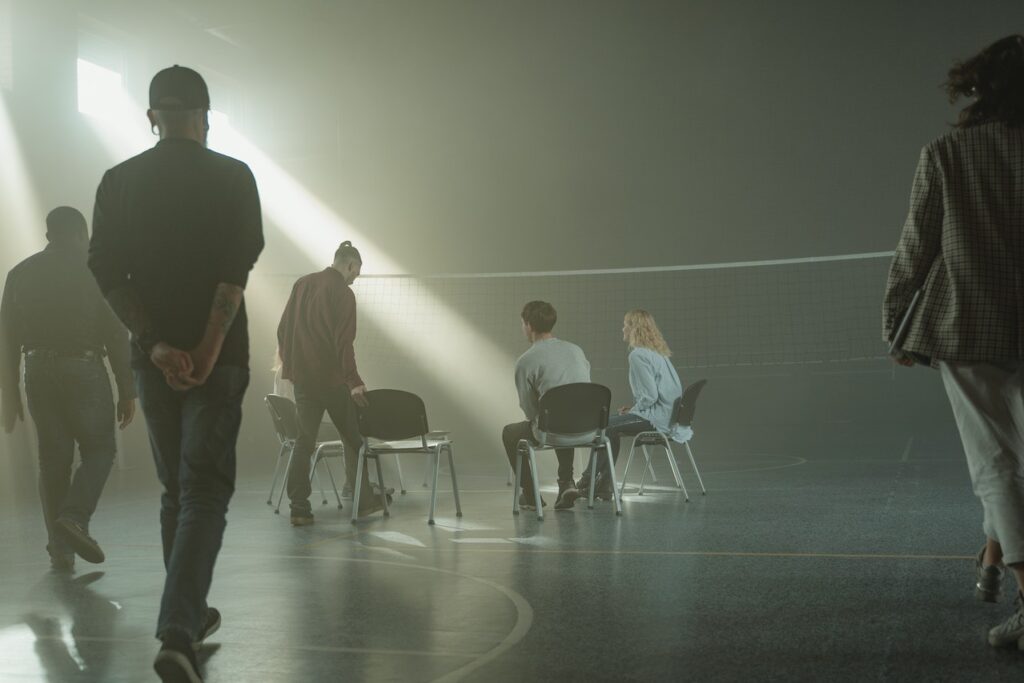 Long waiting lists mean your addiction will be getting worse while you wait to see an addiction specialist.
Fewer resources.
You have to continue to live with your usual triggers while you attempt to recover.
No dual diagnosis of co-occurring conditions.
For more informationn, please call our 24-hour helpline on 0800 326 5559
Advantages of Private/Inpatient treatment in Wolverhampton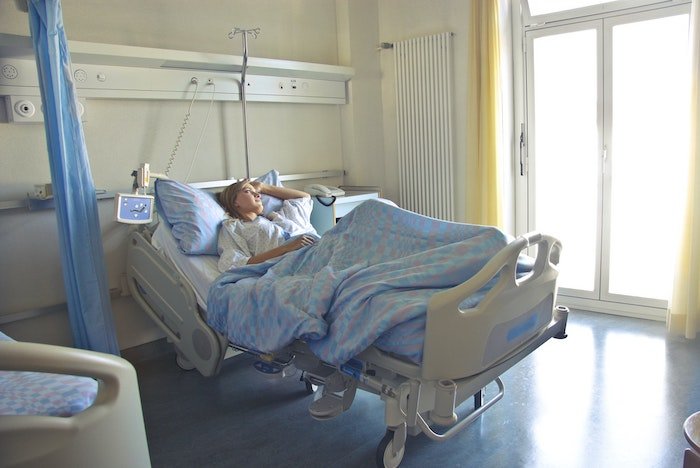 The immediate admissions process means your recovery begins right away.
Intensive therapy sessions.
Bespoke treatment plans.
You will learn relapse prevention techniques and trigger identification.
High success rates.
Disadvantages of Private/Inpatient treatment in Wolverhampton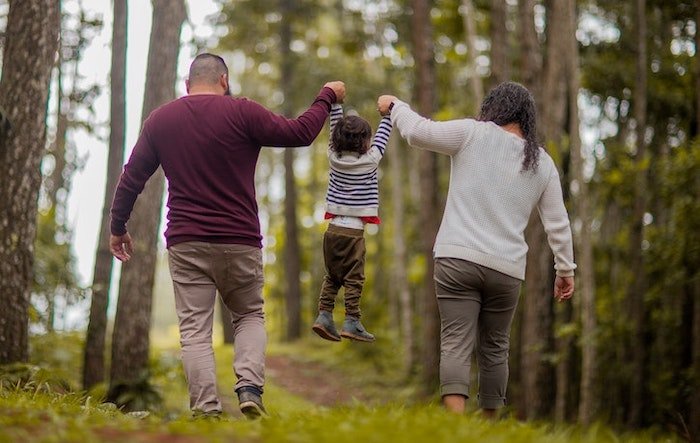 High cost.
It requires time away from home, which can often last several weeks.
If you are unsure whether you want to seek private or NHS rehab, and you need to discuss your options further, contact us today. We are available 24 hours a day and we are ready to take your call.
Reach out to us at 0800 326 5559
Why Private Residential Rehab Offers You The Best Chance Of Addiction Recovery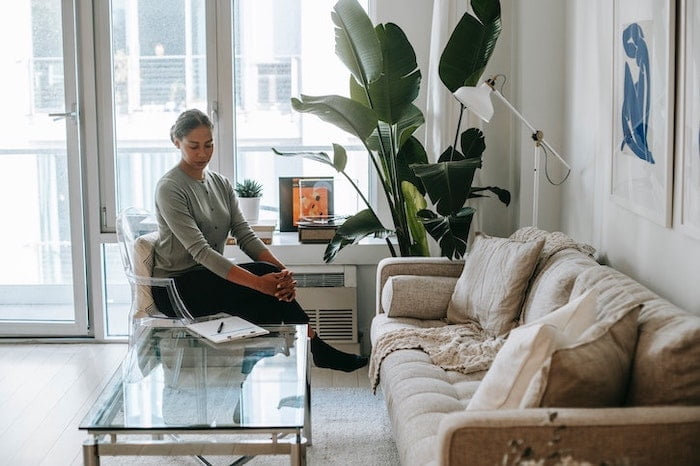 Private residential rehab is well-documented as the most successful method of addiction treatment, with many of those who achieve recovery maintaining it in the long term.
There are a plethora of reasons why this type of treatment offers you the best chance to recover, here are just a few of them:
You will have a personalised treatment programme designed for you when you are admitted to your rehab programme. This ensures that your individual addiction experience is addressed as necessary.
All treatment centres are CQC approved and have doctors and other medical professionals who are experts in addiction recovery available day and night.
You will be provided with a private ensuite room with modern technology facilities so that you are able to stay in touch with family if you desire. However, at the same time, you are removed from the social and environmental triggers of your daily life, allowing you to focus entirely on recovery.
You will have access to leading treatments that are recommended and used the world over to treat addiction successfully.
The environment is designed to be immersive and calming, with aspects of this nature woven into your recovery, allowing for intense focus on your recovery treatments.
An opportunity exists for you to form a network of support with others struggling with similar issues, and aftercare services will be provided to allow you to take advantage of these important relationships in the long term to maintain your recovery efforts.
You will not have any access to drugs or alcohol and will have complete care 24/7, removing the burden of this role from your family and friends should you attempt this recovery alone.
At OK Rehab, we can refer you in a timely manner to your chosen residential rehab programme and help you obtain the best addiction treatment care available in Wolverhampton and the surrounding areas.
To learn more about the benefits of private addiction rehab, call our team on 0800 326 5559
Is It Possible To Recover From My Addiction At Home?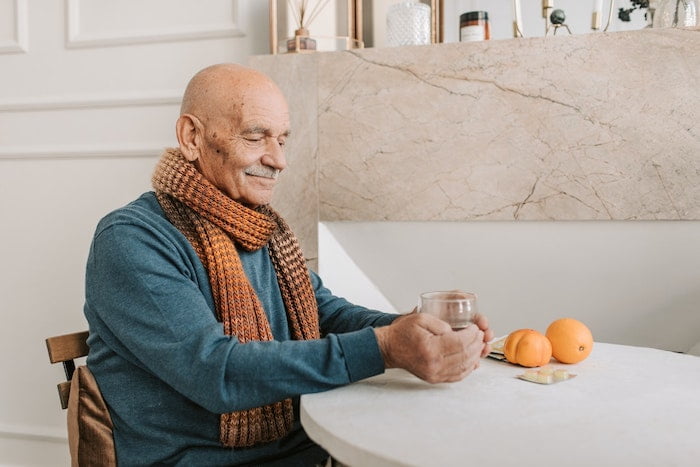 Although those with very minor addictions or who are just beginning to exhibit addictive behaviours may have some success with independent addiction recovery, in truth the potential to achieve sustained recovery is very low.
We would not recommend selecting this method of addiction treatment, even if you are fully aware of all of the potential risks involved with independent rehab.
Aside from the potentially fatal dangers of withdrawing alone, there is a high chance of relapse in those who do not treat all facets of their addiction problem. This includes addressing physical and psychological attachments to drugs and alcohol.
Home detox kits are widely available, but unfortunately they can result in additional damage to your body and, in most cases a more intense addiction problem than before.
Even when detox is successfully completed, not removing yourself from the environment where your triggers exist or addressing the root cause of your addiction will more often than not result in a return to addictive behaviours.
Whilst physical cravings may be more noticeable, psychological behaviours will need to be unlearned, which is close to impossible when recovering alone.
For more guidance about addiction recovery, call our team today on 0800 326 5559
Alcohol Detox And Rehab In Wolverhampton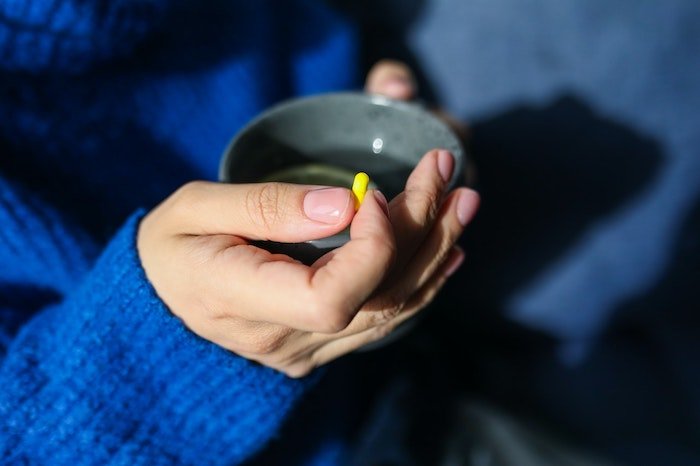 Alcohol causes a physical addiction; this means that you cannot safely quit 'cold turkey.'
Alcohol withdrawal symptoms can be dangerous and sometimes life-threatening, so you will require a medically assisted detox to safely wean the alcohol out of your system.
The withdrawal symptoms you can expect are:
Nausea
Vomiting
Diarrhoea
Uncontrollable shakes
Hand tremors
Seizure or stroke
Delirium tremens
To combat these symptoms, you will be prescribed a benzodiazepine such as Librium. This will be prescribed to you over a ten-day period and your dosage will be gradually reduced until you no longer need it.
After this stage of rehab is complete, you can move on to the therapy stage to tackle the emotional and underlying cause of your addiction.
To learn more about alcohol rehab in Wolverhampton, call our team today on 0800 326 5559
Rehab For Cocaine In Wolverhampton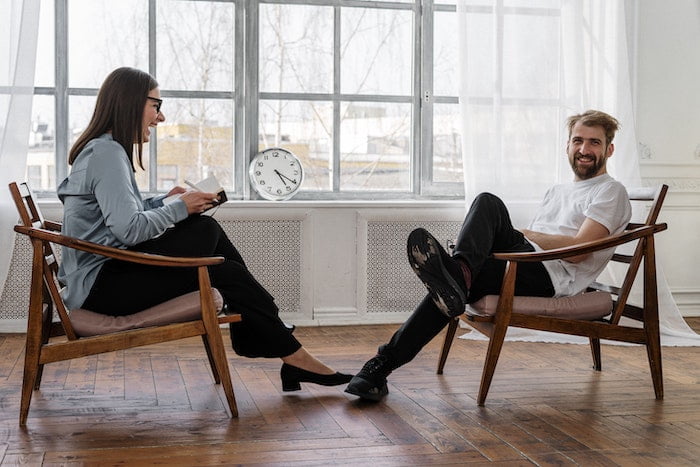 Cocaine is a powerful stimulant that people most often snort through their noses or rub on their gums. It can also be dissolved and injected directly into the bloodstream.
Cocaine works by increasing the levels of dopamine produced in the brain and then prohibiting that dopamine to be re-absorbed. So when you take another hit of cocaine, your pleasure sensors are intensified and you associate that joy with the drug.
Cocaine – while dangerous – does not cause a physical addiction, therefore, a medically assisted detox is not required.
To learn more about cocaine rehab in Wolverhampton, call our team today on 0800 326 5559
Rehab For Heroin In Wolverhampton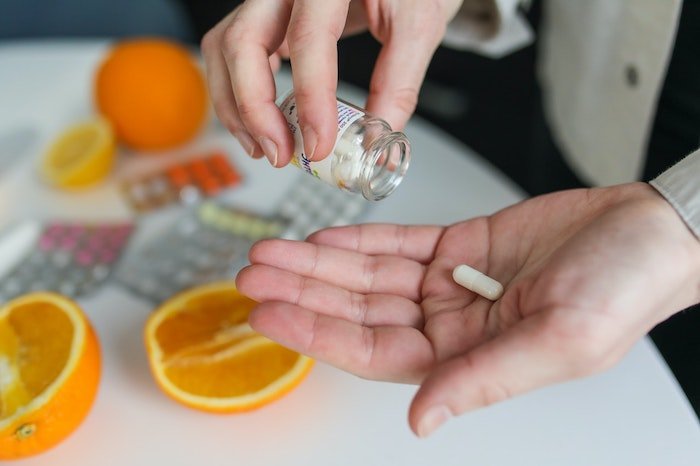 Heroin is a highly dangerous opioid derived from morphine. It causes intense feelings of euphoria in its users and is most commonly injected.
Heroin causes a physical addiction, with some dangerous and unpleasant symptoms including:
Nausea and vomiting
Muscle and joint pain
Insomnia
Leg spasms
Insomnia
When you attend drug and alcohol rehab in Wolverhampton for heroin addiction, you will have to undergo a medically assisted detox to help you overcome the worst of these symptoms.
You will be closely monitored at all times to make sure you are safe during heroin withdrawal.
It is recommended to stay in a rehab facility for around 30 days if you are recovering from heroin addiction. This gives you plenty of time to properly detox and addresses the emotional causes of your addiction.
You might also be offered support for the other effects of a heroin addiction such as hepatitis.
To learn more about heroin rehab in Wolverhampton, call our team today on 0800 326 5559
Rehab For Cannabis In Wolverhampton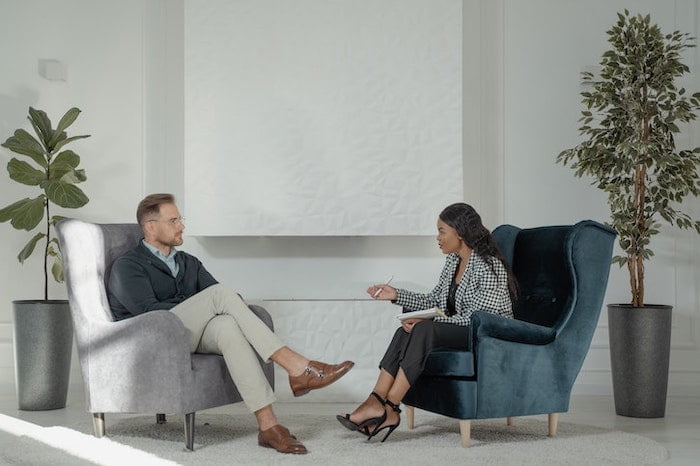 Cannabis is the most widely used drug in the UK after tobacco and alcohol and is most commonly rolled into a cigarette and smoked.
Many people believe it has medicinal qualities and use it to overcome conditions such as anxiety, arthritis or glaucoma. However, there has not been enough research into these claims and cannabis remains a harmful and addictive substance.
Cannabis does not cause a physical addiction, so you will not require a medically assisted detox and it is possible to complete rehab for cannabis within 10 to 14 days.
However, you should not attempt to check yourself out of rehab until the clinicians have given you the go-ahead.
If you have any further questions about addiction, recovery, or rehab in Wolverhampton, you can contact a member of our team at OK Rehab at any time.
We are available 24 hours a day and our addiction specialists can offer you friendly and confidential advice.
What Sort Of Treatments Are Included In A Private Residential Rehab Programme In Wolverhampton?
As mentioned above, you will have access to a personally assigned treatment plan, which means that the type of treatments that you experience may differ from the next person. However, it's likely, to begin with a full detox.
Medically assisted detox through one of our partner facility detox clinics offers you the safest and most comfortable detox experience possible.
You will undergo a gradual reduction in substances, and medication will be administered to reduce your withdrawal symptoms if possible.
You will be constantly monitored throughout the process to ensure you are safe and well.
You will also have access to leading psychotherapy sessions, which are likely to include some of the following:
These will arm you with the tools you need to maintain your recovery in the outside world, allowing you to overcome triggers, develop a strategy to prevent relapse and address any underlying causes of your addiction.
Any further mental health treatment will be recommended, and you will be set up with access to substantial aftercare services.
To begin your addiction recovery In Wolverhampton today, call us for free on 0800 326 5559
Relapse Prevention At Drug And Alcohol Rehab In Wolverhampton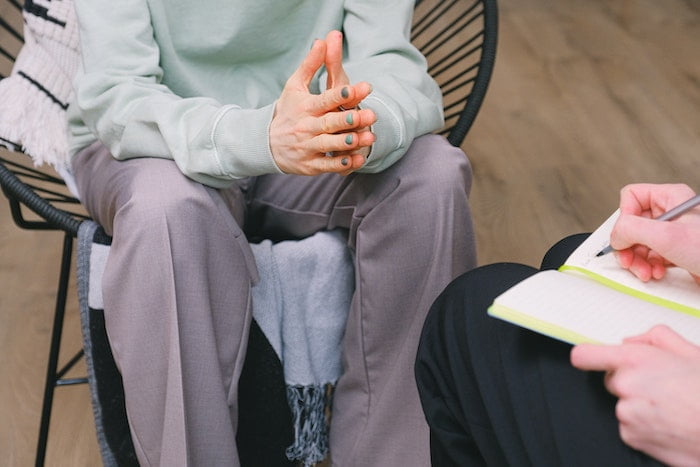 As a part of your recovery treatment in an inpatient facility, you will be taught some relapse prevention techniques so you have the tools to cope with temptations on the outside.
Cravings for the substance you were once dependent on can creep up on you at any moment, and although you will leave rehab feeling healthy and refreshed, you still need to be prepared for any and all eventualities.
There is a range of techniques available to help you with this, and the ones you are taught will vary depending on the facility you attend.
However, some common relapse prevention techniques are:
HALT – This stands for Hungry, Angry, Lonely, Tired. These are the most common triggers of relapse and if you develop sudden cravings, it is worth asking if you are feeling any of these emotions and taking the necessary steps to stop them.
Meditation – This teaches you to quiet your mind and is often taught alongside a positive mantra for you to recite.
Self-care – When someone is in the midst of addiction, they often forget to care for themselves. If you follow a healthy sleep routine and a balanced diet, you are less likely to relapse. In the moments when you may be hit by a sudden craving, doing something that benefits your health can be rewarding.
Support groups – One of the most common treatments in addiction recovery, support groups offer help whenever needed. Many support groups also have buddy programs or mentors so you have someone to reach out to at all times.
Trigger identification – When you know what your triggers are, you will be better equipped to avoid them.
To learn more about relapse prevention in Wolverhampton, call us today on 0800 326 5559
What Aftercare Is Available After I Leave Rehab In Wolverhampton?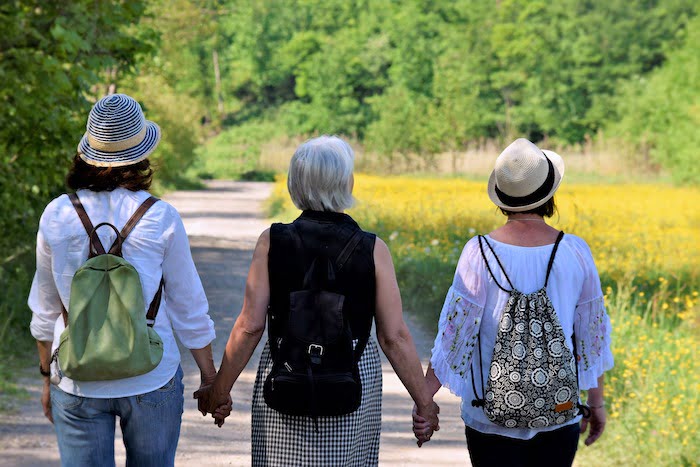 An aftercare program is an important part of any inpatient treatment program.
When you leave rehab, you will be a little overwhelmed at the thought of returning home without being in the safety of the facility in which you had access to alcohol or other harmful substances.
Now you have to begin the process of navigating through life with temptation in your way.
However, you will not be expected to go through this process alone, and most rehab facilities offer 12 months of help and support so you always have someone to turn to if you are struggling.
When you are ready to check out of your rehab facility, you will be given an aftercare pack that will include some of the following information:
Many facilities offer return days as part of their aftercare program. These are days in which people who have checked out of rehab within the previous 12 months are invited to come back for group therapy or other appointments and checkups by the staff there.
You can find your local Alcoholics Anonymous, Narcotics Anonymous and Cocaine Anonymous groups here, as well as SMART Recovery near you. These programmes follow the 12 steps that include giving yourself over to a higher power.
For more advice about support and aftercare services in Wolverhampton, call us today on 0800 326 5559
Getting Help Today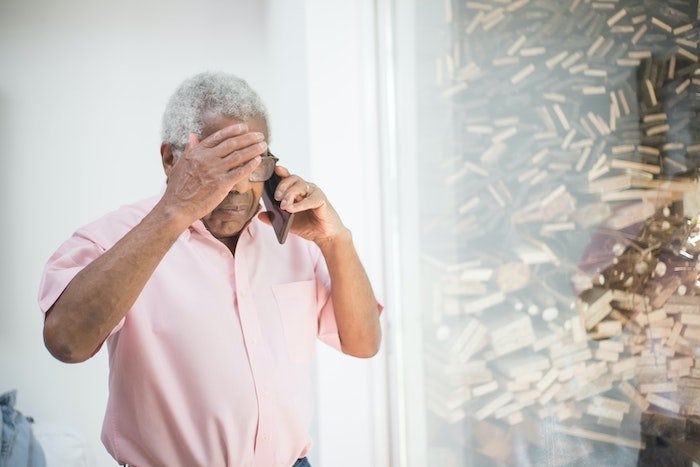 If you're addicted to drugs and alcohol, you may be reluctant to ask for help. However, the team at OK Rehab are eager to help you begin your journey to recovery.
Many of us have gone through our own recovery journeys and understand how daunting it can be to take this first step towards a life free from addiction.
That's why we'll help you by finding the right treatment for you. To do this, we'll ask you to tell us about your addiction.
We'll also talk you through budgets and costs, advise you on preparing for your time at drug and alcohol rehab in Woking, and help with any other worries you may have.
You can call us on 0800 326 5559 or send us a message through our online form.
We offer addiction support across the West Midlands, including Aldridge, Amblecote, Aston, Balsall Common, Bilston, Birmingham, Blackheath, Bloxwich, Brierley Hill, Coventry, Dudley, Edgbaston, Halesowen, Heath Town, Hockley Heath, Kingswinford, Lye, Oldbury, Rowley Regis, Smethwick, Solihull, Stourbridge, Sutton Coldfield, Tipton, Walsall, Warley, Wednesbury, Wednesfield. West Bromwich, and Willenhall.