Have you been habitually using drugs and/or alcohol for some time and have noticed that your use has increased over time, or have become concerned that your habit may have crossed the threshold into an addiction?
It can be particularly difficult from a drug or alcohol user's perspective whether an addiction is present, as the very nature of addiction means that denial is rife. It's therefore often possible to convince yourself that you don't have a problem.
If this sounds familiar, however, it is possible that you are already experiencing signs of an addiction problem.
Drug and alcohol addiction is a widespread problem across the UK and worldwide, with Lincoln being no exception. So if you're living in Lincoln and think that you may be at the stage where you need to find some help, the good news is that it's available locally to you.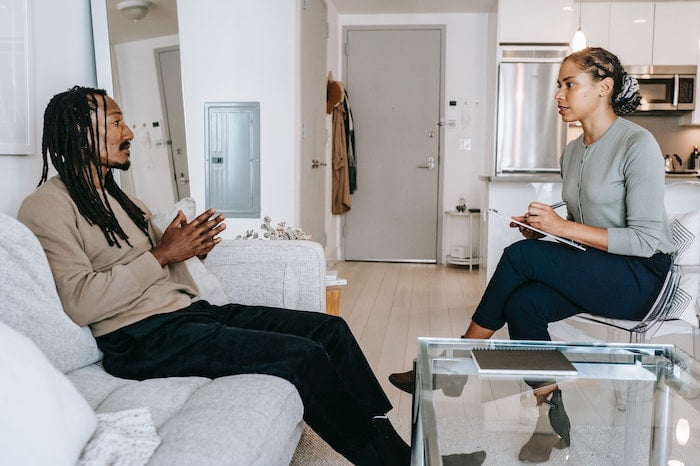 Once you've considered that you may have a problem, even if you're unsure whether that's definitely the case, this is the best time to reach out for professional help and advice.
Here at OK Rehab, many of our call handlers are in addiction recovery, so they have an intimate knowledge of the telltale signs that an addiction may be present.
We can provide help and advice, as well as referrals to top addiction treatment facilities in Lincoln and the surrounding area, should you need it.
Our service is completely free and completely confidential.
Get alcohol and drug rehab in Lincoln for a variety of addictions including binge drinking, alcohol addiction, benzodiazepine addiction, Buprenorphine addiction, cannabis use disorder, crack cocaine addiction, ketamine addiction, opioid use disorder, heroin addiction, cocaine dependence or cocaine addiction, any physical dependence or codependency, substance use disorder, and behavioural addictions such as gambling addiction and eating disorders.
To get help in Lincoln today, call us on 0800 326 5559
Pre-Rehab Steps: Holding Interventions In Lincoln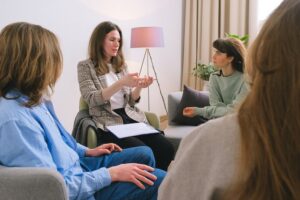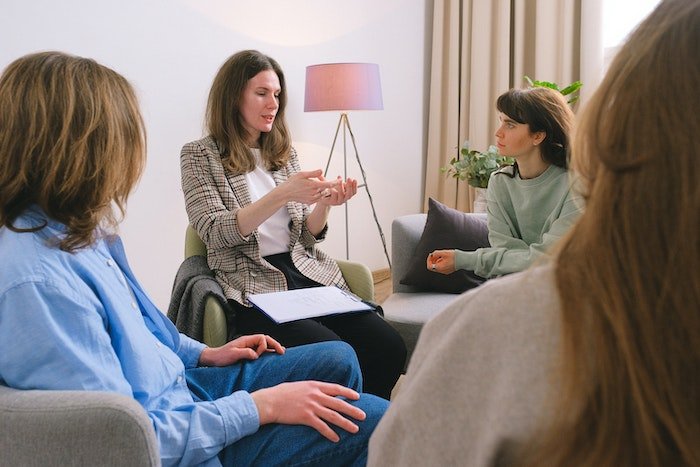 Often, beginning rehabilitation can seem like a massive task. Knowing which types of treatment may be most suitable for an individual can be challenging, especially for those who are starting this process for the first time.
Luckily, there are some steps that can be taken before making serious choices that may help the individual as they move through rehabilitation.
One of the most common methods employed is the use of interventions. Generally, interventions include the discussion of the individual's addiction between the individual and those close to them who may be affected.
Traditionally, interventions are viewed as very confrontational, as they involve the friends and family sharing how the individual's addiction has affected them – often appearing to 'blame' them, even if this is not the intention.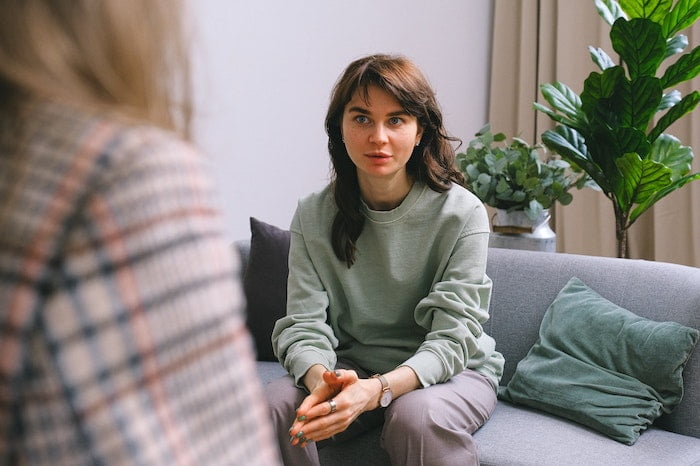 However, more modern interventions have been developed since the idea was first conceived, leading to methods such as the CRAFT approach.
Standing for Community Reinforcement And Family Training, this type of intervention has a success rate of around 70%, often leading to individuals beginning further rehabilitative care.
Through this method, individuals strengthen their communications, understanding more about others' situations through learning about their triggers, cravings, and the drug and alcohol rehab in Lincoln that may be suitable for this.
Interventions can be extremely useful when it comes to addiction, such as those to alcohol and other drugs – but only when carried out correctly and appropriately.
For advice and guidance on conducting an intervention in Lincoln, call us on 0800 326 5559
How Do I Know If I'm Addicted?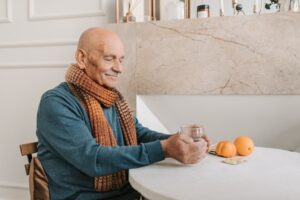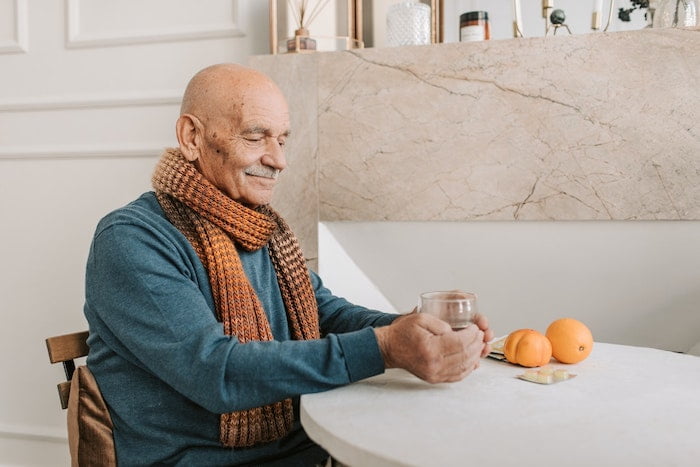 In some cases, even before rehab is considered, an issue may be the difficulty in diagnosing addiction.
Some individuals may hide their behaviour, making it harder to discern when their use has become problematic, either by themselves or with others.
When this is the case, there are some methods which can be used to tell if someone has an addiction.
As a first assessment, medical professionals may use tools such as the CAGE questionnaire to assess someone's relationship with substances. This is a questionnaire designed to remind the examiner of the four areas or features to assess.
CAGE stands for: Cutting down, Annoyance by criticism, Guilty feeling, and Eye-openers.
These are the main areas in which someone will display differences compared with those who are not struggling with addiction.
For example, if an individual is aware of their substance misuse, they may feel bad about this but be unsure about how to proceed with telling someone or getting help.
This would be categorised as a 'guilty feeling' – something that a medical professional would ask about, helping the individual share more about their situation.
Quick assessments such as the CAGE questionnaire are extremely useful in the early stages of an individual's rehabilitation journey, often revealing behaviours or mindsets that can be treated through later care.
For more information about diagnosing addiction in Lincoln, call us today on 0800 326 5559
How To Recognise The Common Signs Of Addiction In Lincoln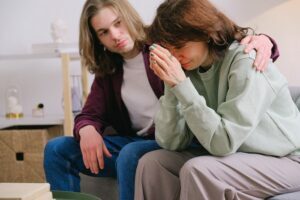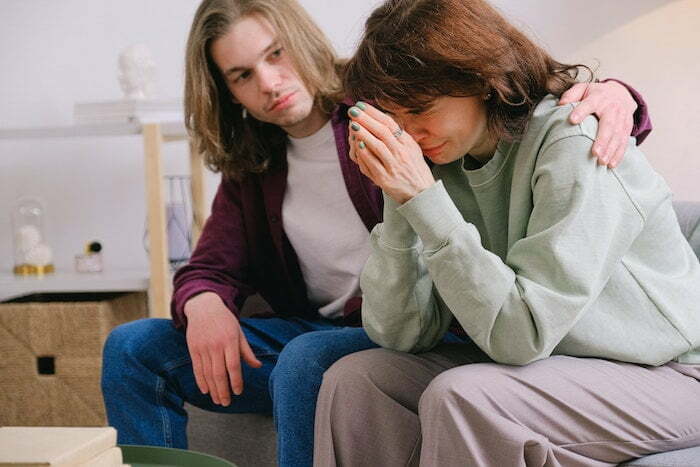 It can be overwhelming to make a decision as life-changing as choosing to seek help for your addiction.
When deciding whether or not this is the right course of action for you, it can be helpful to understand the sort of symptoms in yourself that can highlight an addiction problem.
It can be difficult to admit these behaviours to yourself, but it's important that you are honest with yourself. Remember, addiction is a progressive disease, which means that if left untreated, it will become more deeply rooted over time.
Many people make the mistake of thinking their behaviours are not severe enough. However, it is never too early to seek help when you feel addiction is forming. The difference between today and too late, on the other hand, can be very short indeed.
If you are experiencing any of the following behaviours or something similar to the below, please reach out to OK Rehab today.
You are unable to get through the day or week without drugs and/or alcohol.
When you don't have access to regular substance use, you feel either mentally or physically unwell, or both.
You've noticed a change in your mood, personality or quality of life.
You have begun to experience the signs of a mental health issue, such as depression, anxiety etc.
You are fully aware of the dangers of continued drug and alcohol use, but this does not alter your desire to use them.
You are defensive about your drug or alcohol use when others mention it, perhaps beginning to hide usage from family and friends.
Increased use has developed over time, either the frequency of use or the amount you use or both. In some cases, you will need more than before in order to get the same effects.
You spend substantial time planning your use, such as how you will afford or obtain your next fix, how you will fit it into your daily life etc.
These are just a small number of many possible signs of addiction, so please get in touch for further guidance. There is no judgement on our part.
To learn more about the help available to you in Lincoln, call us today on 0800 326 5559
How To Find A Suitable Drug And Alcohol Rehab In Lincoln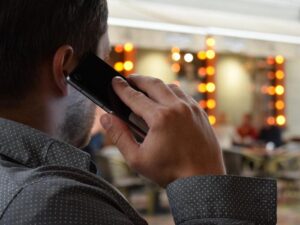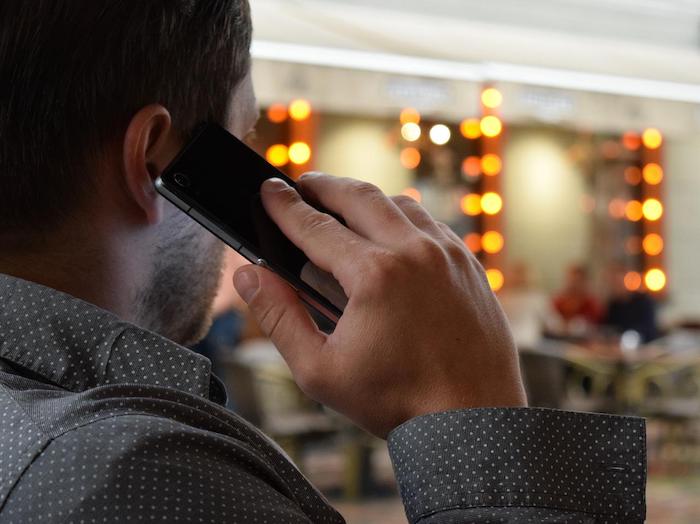 Here at OK Rehab, we can help you to determine whether you need help, as well as what sort of help will be most beneficial to you if you do need it.
A short, but detailed assessment will allow us to recommend addiction treatment that offers you the most successful opportunity to make a recovery.
Our drug and alcohol addiction specialists will need to ask you about your substance use, including the type, quantity and regularity of use.
We will also take into consideration your current side effects, any pre-existing conditions and your budget, as well as your personal preference of location.
Once we've determined the severity of your addiction problem, we will be able to recommend a treatment type as well as local partner facilities that provide them.
Whilst we are not a rehab facility, we do advocate addiction recovery treatment and have partner facilities across the country, including in and around Lincoln, all of which provide a high standard of care.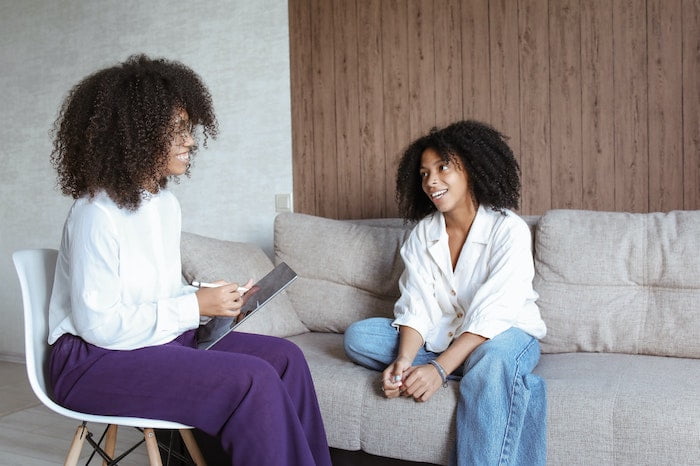 All of our recommended partner addiction treatment centres are regulated by the CQC (Quality Care Commission), which means that they all adhere to high standards of client care.
There are different clinics available to suit different needs and budgets, but all offer the same standard of medical care and experience in addiction treatment.
Many people feel more comfortable recovering close to home, and there are a number of facilities that we can offer that are local to Lincoln. However, if you do prefer to put some distance between your recovery and your daily life, it's also possible for us to provide a referral to a centre further afield in Lincolnshire County. These include:
To learn more, please call our helpline on 0800 326 5559
How Much Does Residential Rehab Cost In Lincoln?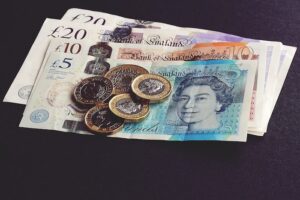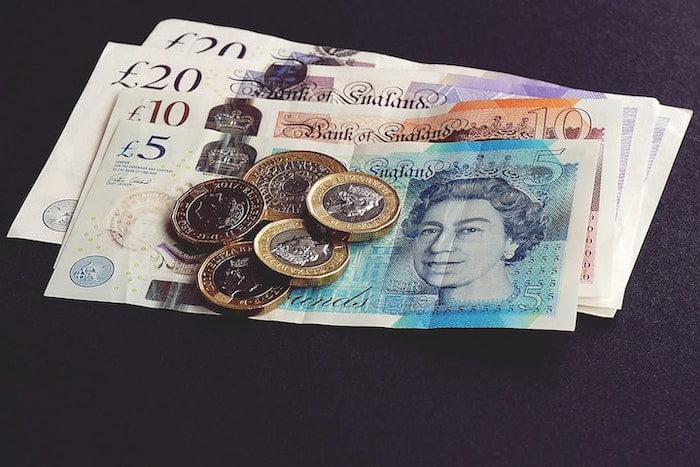 With drug and alcohol rehab in Lincoln, no two cases will require the same treatment programme or therapy courses, so there is no set cost.
Individuals will progress through rehabilitation at their own pace, meaning that although care is flexible. and therefore highly successful, the duration and the overall cost cannot easily be predicted.
However, there are some factors that are more easily worked out than others.
For example, the occupancy of a room is one of the main factors that contribute to the overall cost.
Take a look at the following outline of the two main types of accommodation and how this may affect the cost:
Single-occupancy rooms – Staying in private, single-person accommodation, this is the more expensive of the two options. This is due to the increased cost of upkeep and supervision required in these types of rooms. For a ten-day detox, individuals pay an average of £4,500, whereas, for the recommended stay of 28-days, this may be more than £10,000.
Multi-occupancy rooms – Staying with multiple other occupants, this type of room is the lesser expense of the two. This is due to the efficiency of residing with others in terms of space rented. For the ten-day detox, individuals may pay around £3,000, and for the recommended 28-day stay, individuals may pay around £6,000.
For a more accurate estimation how how much your stay in rehsab will cost, please call our 24-hour helpline on 0800 326 5559
Is Drug And Alcohol Rehab Covered By Health Insurance?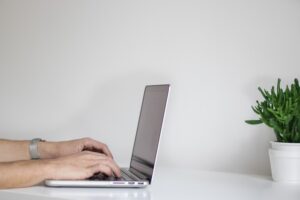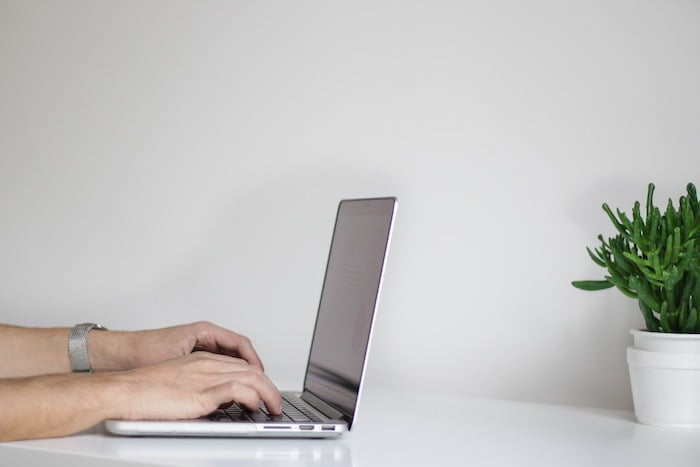 Insurance is something that many individuals will rely on when entering rehabilitation. Whether this care is provided through work or through a private healthcare provider, it is still important to understand the differences in insurance plans.
In all cases, individuals should check with their provider if rehabilitation is covered under their specific plan.
If this is insurance through work, then discussing this through human resources or an external insurance company is essential.
Some companies provide full plans to their employees, whereas others may not cover every area of care.
With personal and private plans, individuals can contact their provider directly to ask about what is included or check the documentation they were provided with when applying.
n most cases, individuals can adjust their plans if rehab is not covered.
Though this may add an additional cost, it is important to consider the long-term investment into their health and well-being.
Without this initial investment, individuals suffering from addiction can worsen quickly, especially if they are not seeking alternative care at the appropriate time.
Addiction is a disease that worsens over time, so getting the confirmation of rehab coverage from an insurance provider is the first step to getting the help needed when it is needed.
To learn more about using insurance to access rehab, call our team on 0800 326 5559
Is Drug And Alcohol Rehab Available Through The NHS?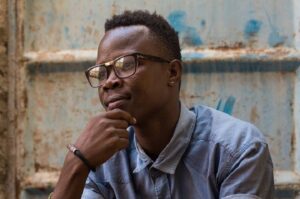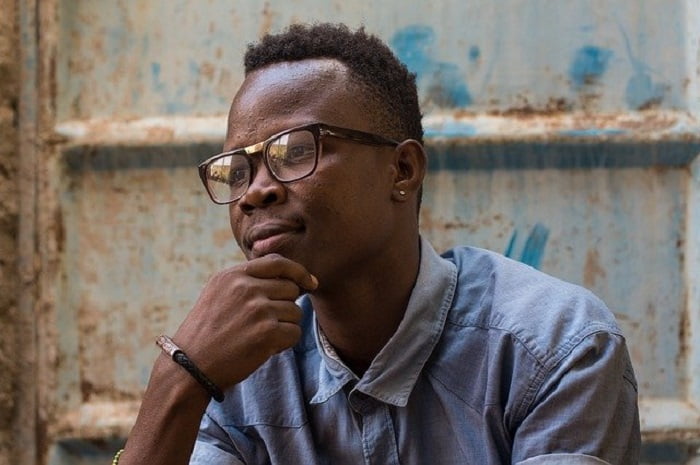 Drug and alcohol rehab services accessed through the NHS are some of the most popular addiction services in Lincoln, as well as across the UK.
This is mainly due to the fact that these services are free-of-charge and operate on public funding. Because of this, however, getting the help that is most appropriate for each individual may be difficult.
For example, accessing residential care is notoriously difficult through the NHS as it is an expensive service that must come out of their overall budget.
There are some external funding bodies (such as local councils), but these are also difficult to secure funding from.
Free and NHS-run addiction treatment services in Lincoln include:
1. CAMHS Lincoln
Address: Sycamore Centre, Beacon Lane, Grantham, NG31 9DF
Telephone: 0303 123 4000
Website: https://www.lpft.nhs.uk/young-people/lincolnshire/professionals/service-offer-and-referrals/child-and-adolescent-mental-health-service-camhs
2. We Are With You
Address: 26-30 Newland, Lincoln, LN1 1XG
Telephone: 0800 304 7021
Website: https://www.wearewithyou.org.uk/
3. Connect to Support – Lincolnshire
Telephone: 0300 303 8789
Website: https://lincolnshire.connecttosupport.org/
In a lot of cases, getting the funding for rehabilitative treatments can take months to process, meaning that the individual's care is delayed and their condition may worsen.
Although these may be the first place that people go to seek rehabilitative care, it may not be the most suitable in every case.
The initial waiting lists can be lengthy, adding to the time that the individual may be left without access to care.
Through OK Rehab's referral service individuals can be enrolled in a rehab centre within 24 hours if necessary and appropriate.
Other organisations that can offer you help for free include NHS Foundation Trust, Turning Point, We Are With You, National Association for Children of Alcoholics, Change Grow Live, Al-Anon and Alateen.
Rehabs and organisations are advised by the American Society of Addiction Medicine and the National Institute for Health and Care Excellence so you are in safe hands with person-centered care.
You may also be offered sober living houses as part of your aftercare after you leave rehab in order to help you maintain your sobriety and help with relapse prevention.
For more advice or guidance, call our team today on 0800 326 5559
Outpatient Treatment vs Residential Treatment In Lincoln
There are a number of drug and alcohol addiction treatment options available in Lincoln, including outpatient and community services provided largely by the NHS.
Unfortunately, due to high demand and low availability, it's difficult to obtain funding for this type of treatment. The treatment available through these routes is usually via outpatient facilities.
Whilst outpatient addiction recovery may provide some benefits to those with very new or minimal addiction problems, it's unlikely that anyone struggling with a severe substance addiction will be able to recover from this method of treatment alone.
There is a large degree of self-management required in order to maintain attendance at clinic appointments, and this is not often possible for those experiencing an intense addiction.
At OK Rehab, it's highly likely that we will recommend private residential rehab, as this offers the most successful treatment option for those with moderate to severe addiction problems.
Our partner residential rehab facilities offer a comfortable and calming environment that is conducive to addiction recovery. Private ensuite facilities are available, and a holistic approach will be taken to tackling your addiction problem.
Whilst this form of treatment is more costly than other options.
The success rates far outweigh the financial expense. We will, of course, consider your affordability in the recommendation of the facility.
There are different programmes available to suit different budgets, with many of our partner facilities offering a payment plan option to help those with restricted budgets.
To learn more about inpatient and outpatient rehab in Lincoln, call our team on 0800 326 5559
How Long Does Rehab Last?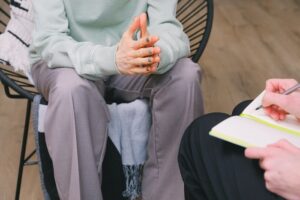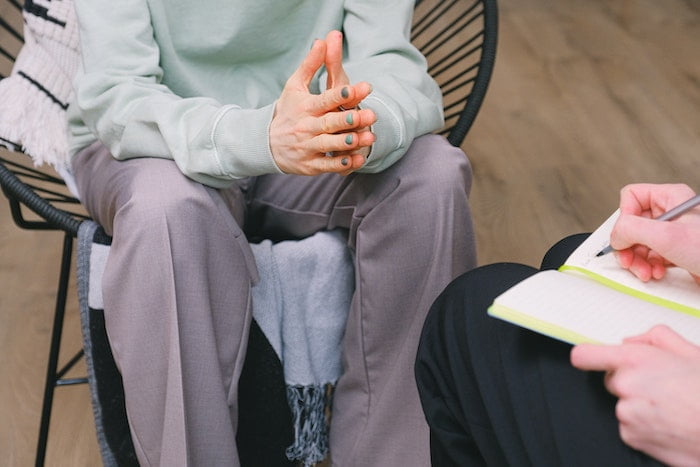 Everyone progresses and completes different aspects of rehabilitation in different time frames.
An individual may be able to complete a therapy course with successful results within a month, whereas for others it may take them as little as a couple of weeks.
Types of therapy available at a private rehab include Acceptance and Commitment Therapy, acupuncture, art therapy, cognitive behavioural therapy, dialectical behaviour therapy, drama therapy, Eye Movement Desensitization and Reprocessing, group psychotherapy, motivational therapy, Rational Emotive Behavior Therapy, brief intervention, contingency management, coping mechanisms work therapy, equine therapy, family therapy, group therapy, individual therapy, mindfulness, motivational interviewing, music therapy, and talking therapies.
In any instance, it is impossible to predict the exact duration of an individual's stay in rehab. This is also due to the initial stage of detoxification that individuals must complete before moving on to any following treatments.
In some cases, individuals are able to progress through the detox stage of rehab in seven days, though this is the minimum amount of time suggested by medical professionals.
This is also only suitable for those with a shorter history of addiction or those who may have fewer negative effects than others.
However, OK Rehab usually recommends a stay of 28-days. This length of time allows for the initial detoxification stage, as well as the following 3 weeks of additional treatments and therapies.
This 28-day stay gives individuals the full experience of rehab, helping them to understand what types of treatment may be most suitable for them – something which is incredibly useful going into the future.
For a more accurate idea of how long rehab will last for you, call our team on 0800 326 5559
Will I Need To Go Through A Full Detox In Lincoln?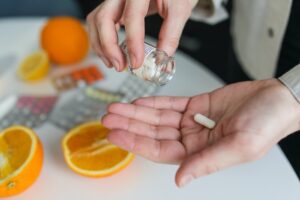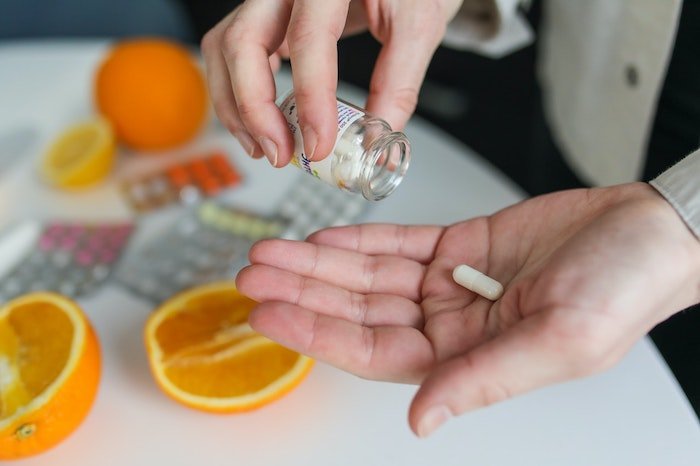 As the majority of private residential rehab clinics in the UK follow the abstinence model of addiction treatment, it's highly likely that your treatment will involve a medically assisted detox to begin the recovery process.
This approach is intended to address both the physical and psychological connections that you have made with drugs and/or alcohol, so it's important that you achieve sobriety in order to better focus on your recovery.
This form of detox is the safest available, with our partner detox clinics closely following NICE guidelines for safe medical detox and each patient receiving round-the-clock monitoring.
Your withdrawal symptoms will be managed and minimised, where possible, with the use of medication. Once you are sober, you will be best placed to focus on the remaining aspect of your recovery, which involves breaking down the psychological link.
To learn more about detox in Lincoln, call us on 0800 326 5559
Alcohol Detoxification And Rehab In Lincoln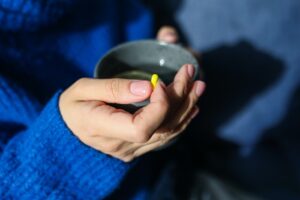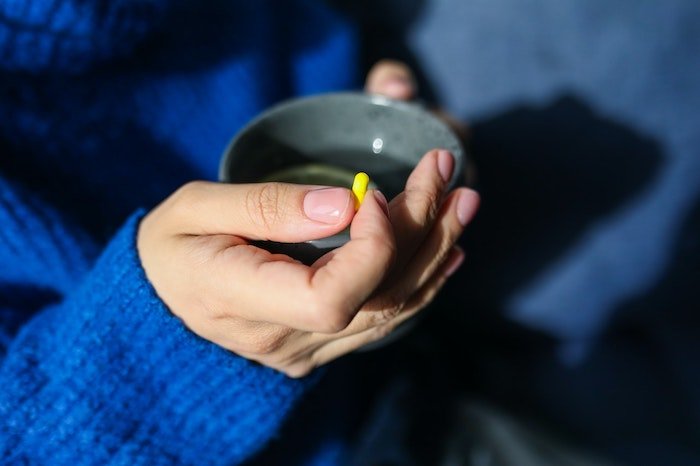 Drug and alcohol rehab in Lincoln offers support for all types of addiction, whether this is to drugs, alcohol or any other form of lifestyle addiction.
Addictions to alcohol, however, can come with some specific risks and dangers.
Alcohol is known to be a physically addictive drug, meaning that the withdrawal stage of rehab (during a detox) can come with life-threatening dangers.
The body becomes used to consuming the drug, meaning that without it an individual can experience some serious withdrawal symptoms. Some of the most common are outlined below:
Increased sweating
Body tremors
Alcoholic seizures
Increased agitation and/or violence
In some cases, especially with those who have a long history of alcohol and consumption in large quantities, it may be necessary to introduce a pharmacological intervention in serious cases.
An intervention with drugs such as Librium is not always necessary but can help alleviate some of the negative symptoms experienced when withdrawing from alcohol.
Drug and alcohol rehab in Lincoln will always ensure that individuals who have received the pharmacological intervention also receive follow-on therapy of at least three weeks to help ease and treat other symptoms of long-term alcohol abuse.
Stages of alcohol detox
Alcohol dependence can be confirmed fast and efficiently using the Alcohol Use Disorders Identification Test, DSM-5 or CAGE questionnaire.
Dependent drinkers will have built up a strong tolerance to alcohol, and experience unpleasant withdrawal symptoms (alcohol withdrawal symptoms) or alcohol withdrawal syndrome when they stop drinking, so these symptoms need to be managed carefully.
To ensure that the risk of seizures is curtailed our medical team prescribe patients with Chlordiazepoxide, brand name Librium, as they undergo detox as this has been proven to offer more protection against the risk of seizures.
A medically-assisted detox (alcohol detox) is needed in order to try to prevent the effects of alcohol, including encephalopathy (Wernicke encephalopathy) and delirium tremens.
To begin your recovery from alcohol addiction in Lincoln today, call us on 0800 326 5559
Rehabilitation For Cocaine Addiction In Lincoln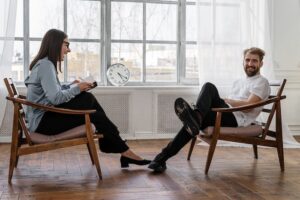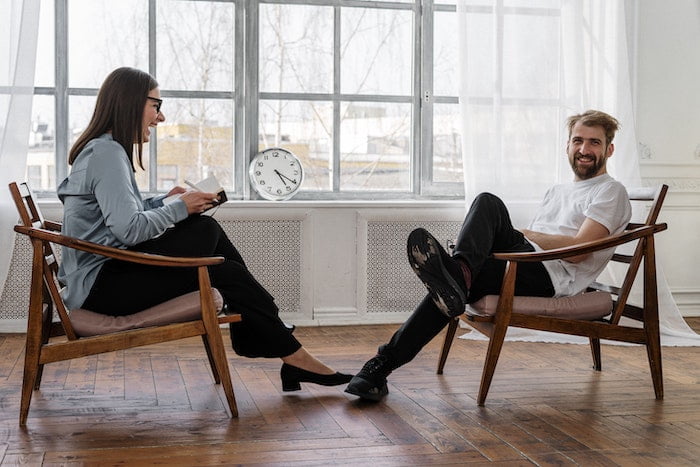 Cocaine is one of the most common illegal drugs available on the UK market, as well as specifically in Lincoln.
Known for its strong effects to mood, perception, and behaviour, cocaine is extremely addictive.
Often used during social events or group meetings, cocaine is a substance that many people develop a fast craving for.
Although it is not physically addictive like alcohol, cocaine requires a far more psychological approach to rehabilitation.
For example, with long-term usage, individuals risk a psychological crash. This is a serious mental condition which can take individuals a long time to recover from, especially if they are dealing with other issues such as those also co-occurring with addiction.
When considering rehabilitation choices, individuals should make sure to determine the level of focus on mental health and associated therapies and treatments.
Although it is important to focus on the physical aspects as well, cocaine is a far more psychological drug and attention should be paid to this first and foremost.
To begin your recovery from cocaine addiction in Lincoln today, call us on 0800 326 5559
Rehabilitation For Heroin Addiction In Lincoln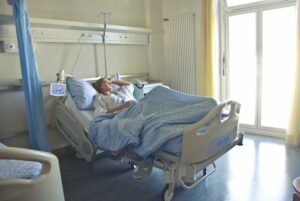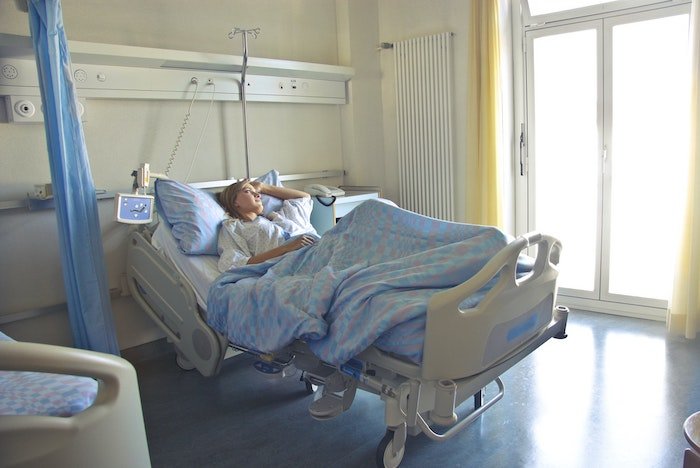 Drug and alcohol rehab in Lincoln also helps and supports those struggling with an addiction to heroin.
Like cocaine, this is one of the most addictive substances in the world in modern times, contributing to high overdose statistics in many countries.
This is due to the highly addictive nature of heroin. When consumed (through snorting, smoking, or injecting), heroin provides the user with extreme highs that are very short-term.
With regular consumption, individuals begin to build up a tolerance, requiring more and more of the drug with every use to get the same effect.
This is the reason for its highly addictive nature.
Heroin is a physically addictive drug. This means that withdrawing from it (heroin withdrawal) must be carefully monitored, supervised, and transitioned through. Often, individuals are encouraged to undergo tapering.
This refers to the process in which individuals will transition from heroin to a heroin-like substitute such as Subutex or Methadone.
Those with a long history of heroin abuse can have life-threatening withdrawal symptoms, often requiring a method such as this to safely return to sobriety.
After detoxification, individuals are then encouraged to undergo further therapies and treatments, often focussing on the psychological impacts that long-term heroin usage has had.
You will also receive treatment for any other effects of heroin, such as hepatitis.
To begin your recovery from heroin addiction in Lincoln today, call us on 0800 326 5559
Rehabilitation For Cannabis Addiction In Lincoln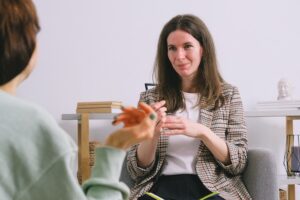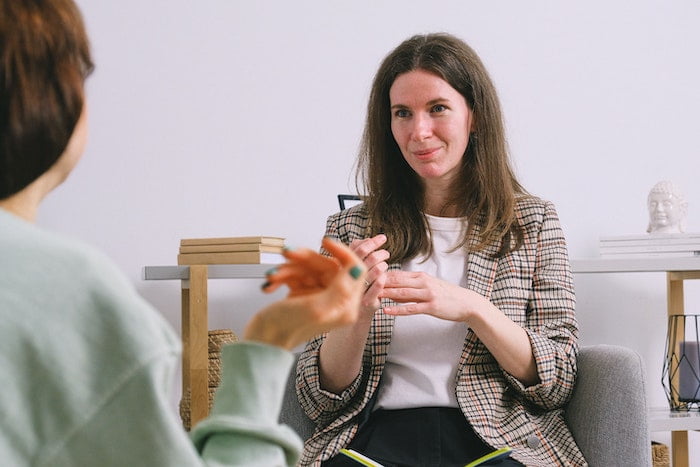 As well as class A drugs such as heroin and cocaine, OK Rehab also provides support for those struggling with a cannabis addiction in Lincoln.
Most local services provide support for this type of addiction, as it is seen as a less serious addiction, though the impacts can be just as serious.
Cannabis is a psychoactive drug affecting the central nervous system (CNS) of individuals when consumed and is the most commonly consumed drug in the UK.
Cannabis can have a range of effects that differs between individuals. These differences are mainly due to the tolerance of the individual, as well as some other factors such as the type and quantity of cannabis consumed.
The method of consumption also affects how individuals may react to the consumption of this drug, with more and more methods being developed to get a stronger high.
In general, it is recommended that individuals struggling with addiction follow the steps of rehabilitation and aftercare in order to gain the best experience from rehab as well as make a long-term recovery.
To begin your recovery from cannabis addiction in Lincoln today, call us on 0800 326 5559
Types Of Therapies Available In Lincoln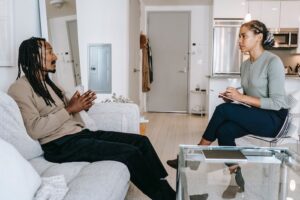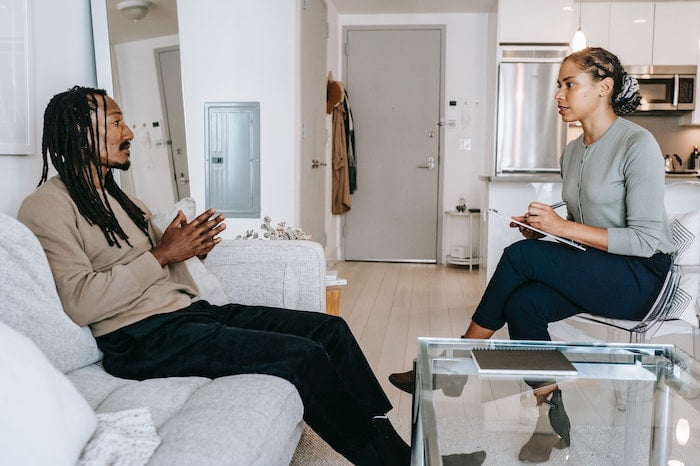 Although the different options available through drug and alcohol rehab in Lincoln will vary from service to service, there are some common types of treatment that are most effective and are therefore used in most centres or rehab service providers.
If an individual progresses successfully through rehabilitation, they may expect to come across or partake in some of the following types of treatment:
This is a short list of the most common types of treatment available through drug and alcohol rehab in Lincoln – please take a look at our other treatment pages to understand more about the vast range of treatments available.
For more information about the many different treatments available in Lincoln, call our team today on 0800 326 5559
The Importance Of Dual Diagnosis At Rehab In Lincoln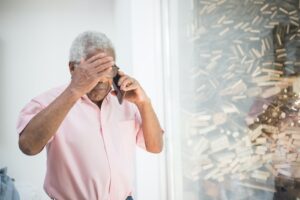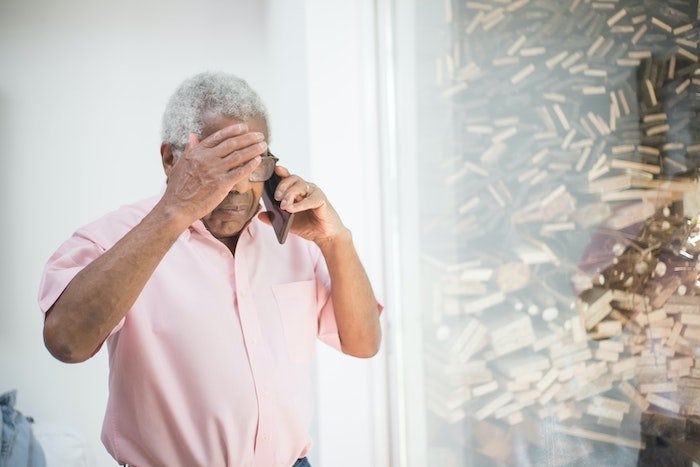 Addiction is a complex disorder, presenting individuals with different symptoms, experiences, triggers and requirements in every case. Because of this, it is important to understand all elements of an individual's addiction, including its origin.
You will get a full psychiatric assessment by a trained psychiatrist who will assess whether you need psychiatric treatment or not.
In most cases, addiction is understood to be an effect of underlying mental health issues.
These are either existing or develop simultaneously with the addiction.
Common mental health disorders co-occurring with addiction include anxiety, depression (such as that experienced postpartum), bipolar disorder and schizophrenia, though there are many more that are commonly reported.
Through OK Rehab's referral service, individuals will only be recommended services that follow this dual diagnosis approach as it is the most effective and efficient at treating the range of effects experienced whilst struggling with addiction.
Many organisations across the UK offer free mental health support, whether you are also suffering from addiction or not.
Some of these include Mind UK, Young Minds, Rethink Mental Illness, Samaritans and Papyrus.
To find out more about the mental health support services available through rehab at Lincoln, call our team on 0800 326 5559
Creating A Relapse Prevention Plan At Rehab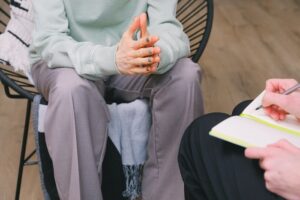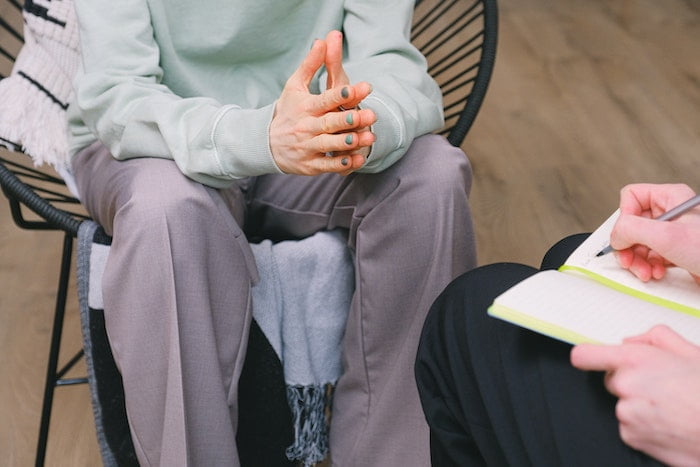 As a key part of rehabilitation, individuals are likely to experience a section of rehabilitative training known as relapse prevention planning.
This is an essential part of rehabilitation, responsible for preparing individuals for life outside of rehabilitation without constant support and supervision.
Although individuals are still able to access help at any time after their rehabilitation programmes, it is important to continue with recovery independently, using the training gathered during the time in rehab.
Relapse prevention plans are not always used, but they are an essential part of training nonetheless. Relapse can provide a serious risk to those who are not prepared.
When creating a plan, individuals will cover and consider the following areas:
Relapse prevention planning is a three-part programme: emotional, mental, and physical.
Recovery is part of personal growth and development.
Recovery is a gradual process.
There are no shortcuts when it comes to recovery – only commitment and motivation will progress through this programme.
These are the key principles, and with this individuals will have a full and complete understanding of what is expected of them throughout their long-term recovery, as well as have a backup in the event of relapse risk.
Individuals are encouraged to have an accessible copy of their plan available at short notice in the event that it is needed.
This plan should contain a list of their cravings, triggers, and coping mechanisms, as well as the contact numbers for their addiction supervisor and/or addiction support network.
For more guidance on relapse prevention in Lincoln, call our team on 0800 326 5559
Aftercare And Alternative Rehabilitation Treatments In Lincoln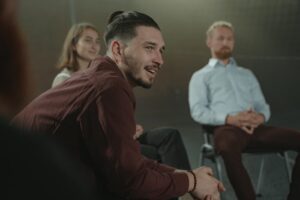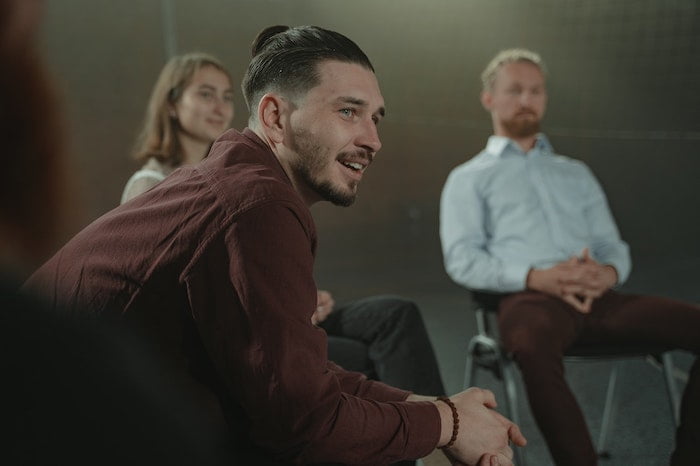 As mentioned above, individuals will never be left truly alone when it comes to their long-term recovery.
Although individuals may leave their dedicated rehab centre or successfully complete a course through a local support provider, that service will always be available to contact in any situation.
Whether an individual is looking to begin their rehabilitation journey, needs help comparing different rehab options, or has completed a treatment programme and just wants a supportive chat, OK Rehab has a support line available 24/7 to deal with any questions you might have.
Simply give us a call or take a look at any of our other information pages relating to addiction and the various treatments available.
You may be interested in researching or considering some of the aftercare options below:
Call us with any questions relating to addiction on 0800 326 5559
Get Help Today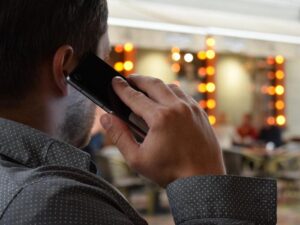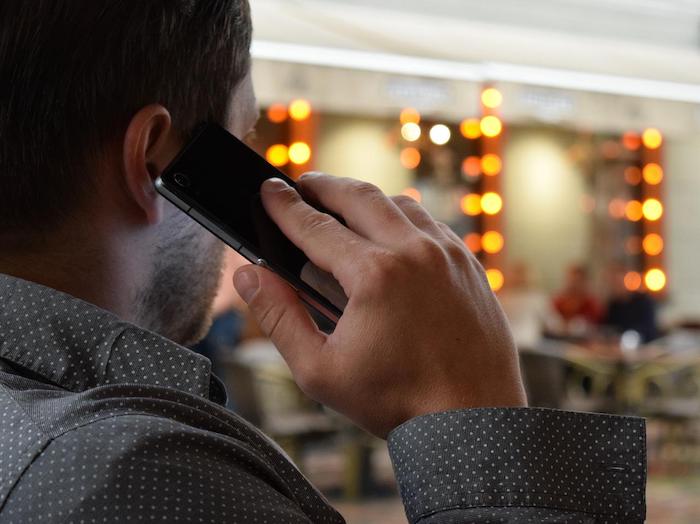 If you are ready to combat your addiction with professional help, call us today.
At OK Rehab we can help you access rehab in Lincoln as soon as possible, with some clinics even offering same-day admission.
Every rehab in England and Wales that we work with is vetted by the Care Quality Commission. (CQC).
Get help for addiction anywhere in Lincolnshire, including in Grimsby, Scunthorpe, Grantham, Boston, Cleethorpes, Spalding, Skegness, Gainsborough, Stamford, Sleaford, Louth, North Hykeham, Bourne, Market Deeping, Mablethorpe, Barton-upon-Umber, Immingham, Holbeach, Horncastle, Brigg, Washingborough, Waltham and many others.
Contact us today on 0800 326 5559, our friendly team are ready and waiting to talk you through your options for treatment. We can stand by your side during this process and can offer support any time you need it.