Merseyside is a county in the Northwest of England and is most known for the city of Liverpool.
It has a population of 1.4 million. Unfortunately, Merseyside, and Liverpool in particular, has seen a rise in addiction in the past several years.
In Liverpool, for example, there are recorded to be 5,778 opiate and crack users (OCUs) and 10,112 people with alcohol dependency – this is higher than the national average.
Other substances are prevalent too. Cannabis is widely used and the most popular drug in Merseyside.
This is followed by cocaine, heroin and other substances, such as prescription medication.
For those that are seeking drug and alcohol rehab in Merseyside, this article will discuss what treatment is available, how to access it, and what to expect from a treatment program.
To begin your recovery journey in Merseyside today, call us on 0800 326 5559
How Do I Know If I Am Addicted?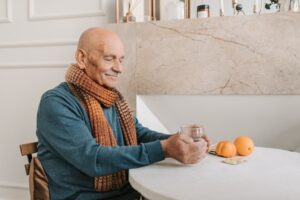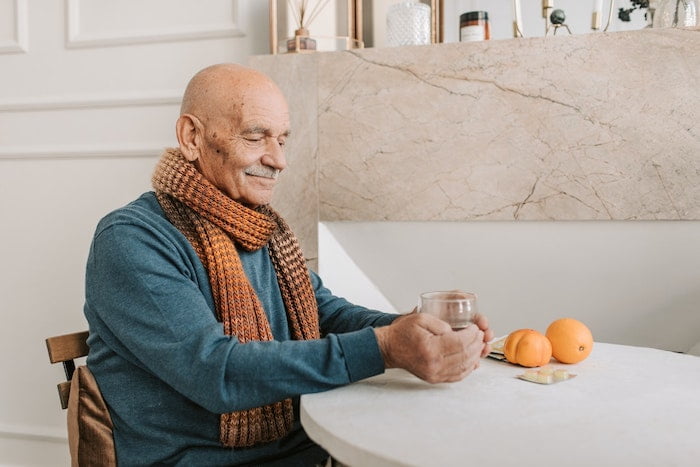 Experts have noted that many people that need help with addiction do not seek it. This has raised the question as to why.
There are several reasons for this, but two are worth noting: one, inexperienced users do not always know the signs that addiction has emerged; two, addiction is sometimes not always evident – it can emerge subtly and correlate with non-substance-related psychological and physical issues.
This might lead people to ask: how do I know if I am addicted?
To answer this question, there are several variables to consider:
Psychological changes
Physical changes
Personality changes
Behaviour changes
Experiencing withdrawal
When a substance is consumed, the most noticeable changes occur in both the body and mind.
Not only will a substance alter a mental state – the high of the substance – but over a period will begin to damage cognitive functions.
This can manifest itself in various ways. For example, it can lead to unusual perceptions (how the person appraises the world, for example), a loss in motor functions, and irrational emotions – becoming easily angry, sad, or soporific.
It can also lead to mental health problems, such as anxiety and depression.
Behaviour is also likely to be impacted by addiction. The continual need to consume a substance to feel normal will have a negative impact on normal daily tasks.
For example, studies have found that addiction can lead to risk-taking behaviours.
These might include consuming the substance at work, criminal activity to help pay for the substance, becoming messy, and not taking care of hygiene.
Behaviour changes also affect people's social worlds.
It is not uncommon for those with an addiction to become withdrawn, avoid socialising – unless it involves taking the substance – and no longer engage in things that they were interested in.
To learn more about addiction diagnosis, call us on 0800 326 5559
Withdrawal Symptoms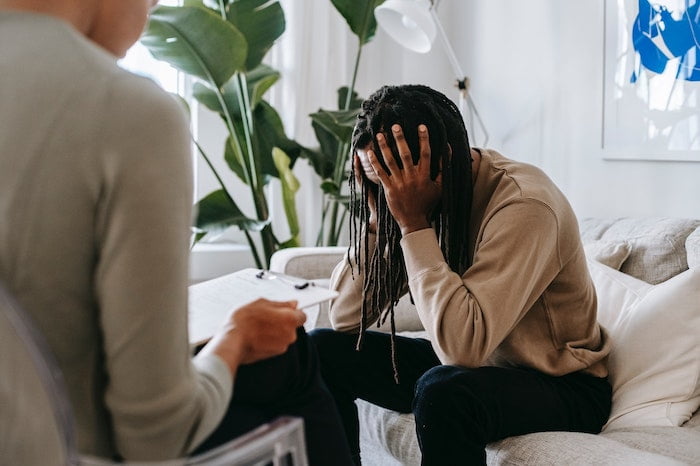 One of the most prominent signs of addiction is withdrawal.
When a person consumes a substance, the mind and body will eventually crave it and need it to function, developing a dependency.
Without the substance being consumed regularly, the body will begin to remove it from its system – this is referred to as detox.
The detox process can lead to some pretty unpleasant withdrawal symptoms.
Both withdrawal and detox will be covered in more detail below.
However, it is worth mentioning because if a person is experiencing withdrawal, it is a clear indicator of addiction.
The withdrawal experience varies from person to person and also from substance to substance.
However, some things to look out for include flu-like symptoms – fatigue, nausea, vomiting, diarrhoea – as well as restlessness, anxiety and random mood changes.
Other signs of addiction worth mentioning include:
Lying about using a substance.
Using the substance more and more frequently.
Family or friends making comments about your substance use.
Family or friends expressing concern about changes in your personality or behaviour.
Becoming irrationally angry when people challenge you on your substance use.
Screening Tools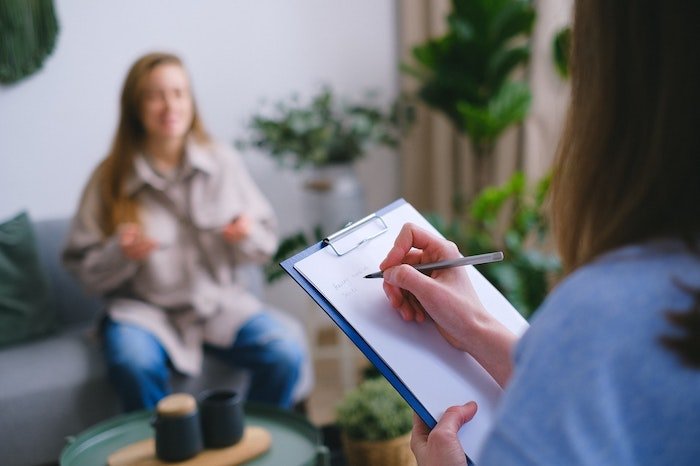 If people are still unsure whether they have developed an addiction, some professionally developed tools might be useful.
One example of this is the CRAFT questionnaire (Cutting Down, Annoyance by Criticism, Guilty Feeling, Eye-openers).
This questionnaire is held in high regard by medical professionals, with studies finding that it has a 93% success rate.
It is a simple yes/no questionnaire that encourages people to think about their substance use, habits, and the effect it has on their social environments.
Two versions of the questionnaire exist – one for alcohol and one for drugs.
The questions relating to alcohol are:
Have you ever felt you should cut down on your drinking?
Have people annoyed you by criticizing your drinking?
Have you ever felt bad or guilty about your drinking?
Have you ever had a drink first thing in the morning to steady your nerves or get rid of a hangover (eye-opener)?
Similarly, the questions relating to drugs are:
Have people annoyed you by criticising your drug use?
Have you felt bad or guilty about your drug use?
Have you ever used drugs first thing in the morning to steady your nerves or to get rid of a hangover (eye-opener)?
For more guidance on diagnosing addiction in Merseyside, call our team on 0800 326 5559
Do I Need To Go To Rehab?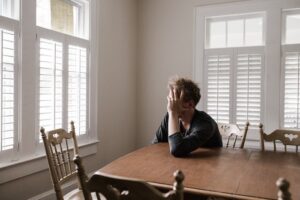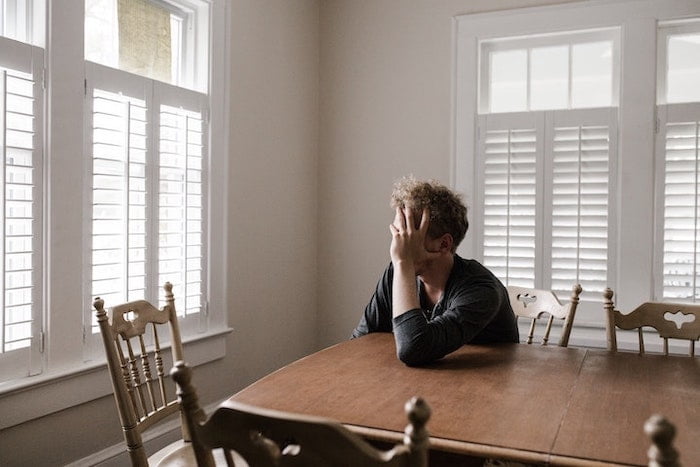 It can be tough to tell when your addiction is severe enough for rehab. It is also hard to admit to yourself and others that you are struggling with substance abuse.
Take a look at the questions below, they may help you decide if it is time to seek help.
Are your relationships failing as a result of your addiction?
Have you lied to friends and family about your substance use?
Is your physical and mental health failing because of your addiction?
Has addiction become your only priority?
Can you not get through the day without using substances?
If you answered yes to the above questions, it might be time for to you reach out to us at OK Rehab.
Choosing to get better can truly turn your life around. There are many clinics in Merseyside that can help you get the specialist treatment you need.
To start your recovery in Merseyside, call our team on 0800 326 5559
What Type Of Addictions Can OK Rehab Help Treat?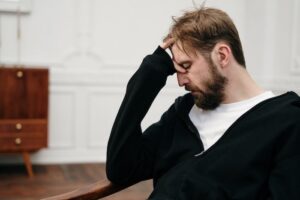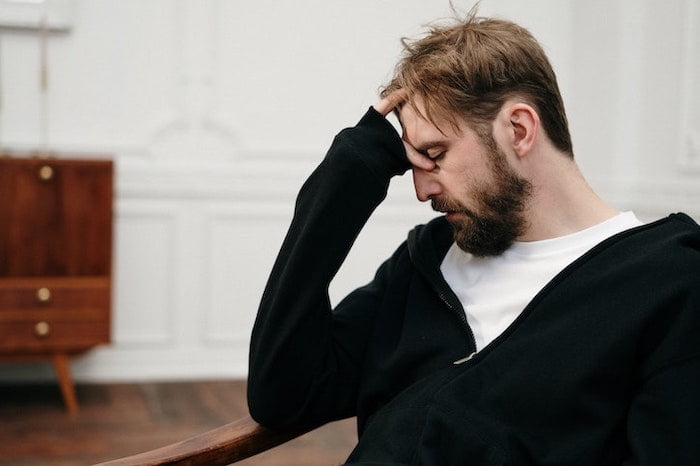 At OK Rehab we offer a wide range of treatments for a wide range of addictions. We offer support for drug and alcohol abuse as well as behavioural addictions.
We can help treat addictions from cannabis to cocaine, heroin, alcohol and prescription drugs, as well as behavioural addictions such as sex, gaming, and gambling.
OK Rehab can also help with mental health problems such as depression and anxiety.
If you or a loved one is struggling with addiction, please do not hesitate to get in touch with us today to find out more about the support we provide.
To learn more about the addictions we treat in Merseyside, call our team on 0800 326 5559
Pre-Rehab Steps: Intervention In Merseyside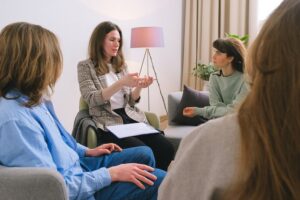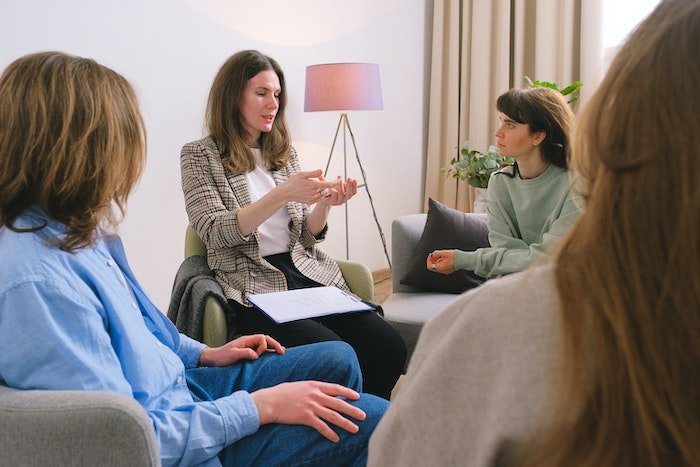 Understandably, some people might not want to seek help for their addiction.
There could be several reasons for this, such as not being ready to face it, fear of how difficult it might be, or the social stigma.
For loved ones, seeing someone that they care about not receive the help they need is very difficult.
As a result, it is not uncommon for friends and family members to organise an intervention.
Intervention is the gathering of loved ones to express their concern regarding a person who has a substance dependency.
The overall goal is to convince the person that they need professional help and possibly to enter treatment.
These are, however, emotionally straining ordeals. Therefore, experts have suggested some useful tips.
These include:
Do not hold an intervention randomly – make sure to plan
Make sure to do some research – not only about interventions but about addiction also
Practice what you are going to say – perhaps write it down
Consider what your loved one might object to
Focus on being positive
Remember that an intervention should be about encouragement, not shame or guilt.
Avoid confrontation
Because interventions can be tricky to get right, it is recommended that people employ an interventionist or medical professional – a social worker, drug counsellor, or psychiatrist, for example.
Professionals will be able to assist in all aspects of the intervention – from organising to how communicating the needs of the loved one.
For more guidance on conducting an intervention in Merseyside, call us on 0800 326 5559
The CRAFT Method Of Intervention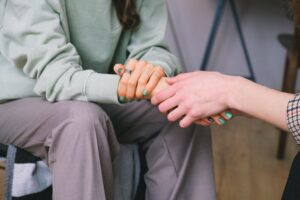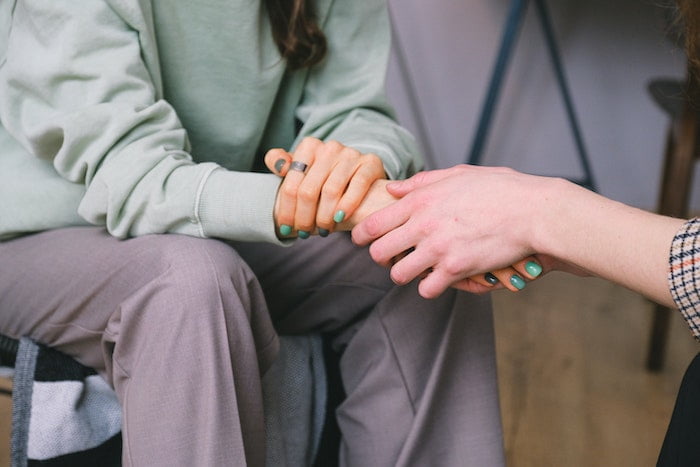 Alternatively, there is a professionally developed method that might be of assistance: Community Reinforcement And Family Training (CRAFT).
CRAFT was designed specifically for families that are struggling to convince a loved one to seek help and for families that are unsure how to conduct a successful intervention.
Its main objectives are:
Help families to better understand the nature of addiction – for example, why addiction occurs and potential triggers.
Help families understand and prevent habits that lead to addiction.
Focus on positive communication tools that lead to positive reinforcement.
Guide families on how to organise and implement a successful intervention.
To find out more, call our team on 0800 326 5559
How Can Friends And Family Help?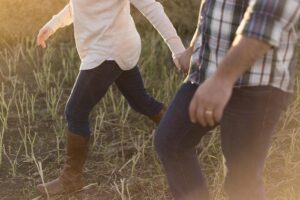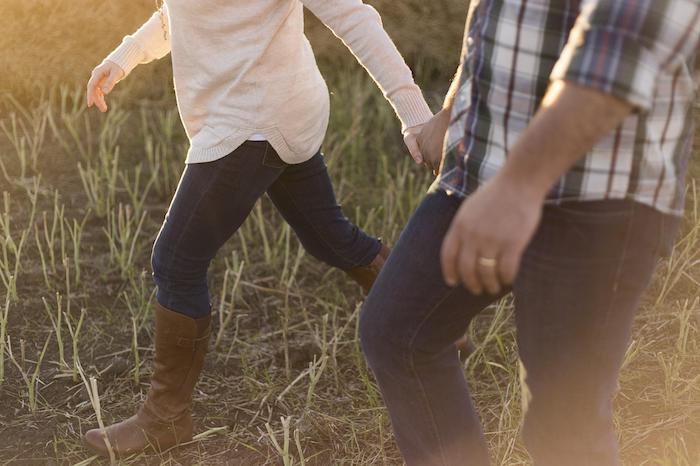 It may feel like an incredibly hard task to make someone you know and love realise the seriousness of their addiction.
You may feel like giving up, but treatment can work even when someone thinks they don't need it.
By showing you care and are willing to support the affected individual, you can help them realise that work needs to be done and that they can accept help from professionals.
If you are wondering what you can do to help a friend or a loved one, take a look at the list below:
Offer them transport to and from appointments and support groups.
Help them find a place to stay.
Avoid places where they may be influenced to abuse substances.
Listen to what they have to say.
Don't force them to say things you want to hear.
Remind them to take any medication they may need.
Be mindful of their feelings and understand if they relapse.
Call our team today on 0800 326 5559
Public vs Private Rehab In Merseyside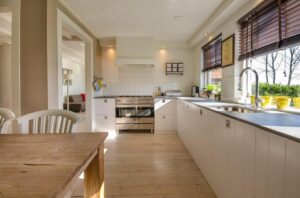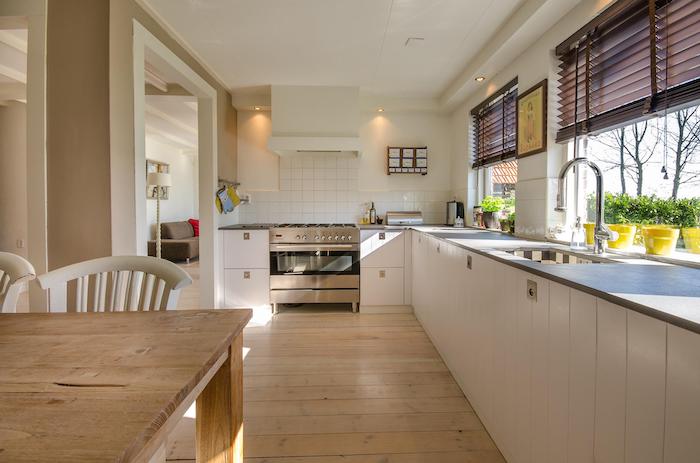 For those seeking drug and alcohol rehab in Merseyside, there are many free options available.
For example, for those based in Liverpool, there is Brook Place.
Their services are accessible either through self-referral or a referral from a medical professional, such as a social worker or GP.
Services at Brook Place include:
Another option is Mersey Care, which runs the Hope Centre.
The Hope Centre offers inpatient detoxification programs. However, this does require a referral from a medical professional.
Free treatment is also available through the NHS. The NHS offers both outpatient and residential treatment – although the latter is not easily accessible.
For those that wish to access residential treatment through the NHS, it is advised to speak with a GP or health professional.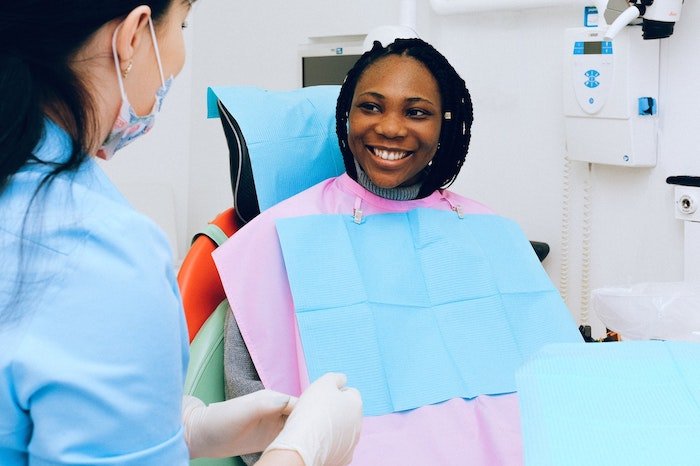 It should be noted that NHS residential treatment is usually only available for those with severe addiction. It also requires an application for funding from the local council.
It is more likely that a GP will send you to a local service before making a referral to the NHS.
The wait time can also be lengthy – on average, between 6 months to a year.
If the NHS is not an option and residential treatment is still desired, Merseyside is home to many private facilities.
However, it should be noted that private rehab in the UK is expensive. The average rehab in the UK costs £10,000 per month or roughly £330 per day.
One alternative to having to pay such expenses is to have them covered by health insurance.
Many UK-based insurance providers, such as BUPA and Aviva, offer health insurance packages that cover the cost of rehab.
These packages are slightly more expensive than regular health insurance but are overall significantly cheaper than paying for rehab outright.
If you are employed, it is also worth checking to see if you are covered by health insurance through your employer.
For more guidance about paying for rehab in Merseyside, call our team on 0800 326 5559
How Long Does Rehab Last In Merseyside?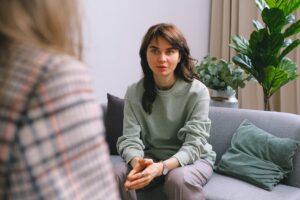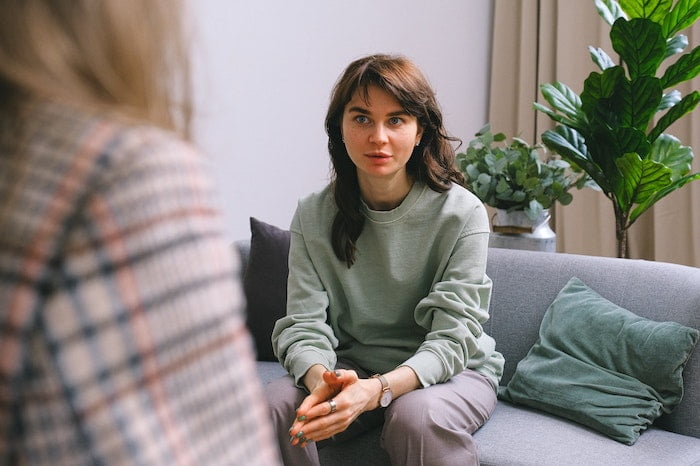 According to several drug and alcohol rehabs in Merseyside, rehab usually lasts between several weeks to several months.
The minimum recommended stay at rehab is 28 days. However, in some cases, this duration might not be necessary.
In general, there is no given amount of time for rehab – it can vary from person to person and is based upon individual needs.
There are a variety of factors that contribute to this, such as the type of substance being treated, how long the person has been using, and what services the rehab offers.
For example, someone with serious heroin addiction will probably need longer than someone with cannabis addiction.
The reason for this is that heroin has a more complex and potentially life-threatening detox process.
For a more accurate idea of just how long your rehab stay will take, call our team on 0800 326 5559
Do I Have To Stay In Merseyside?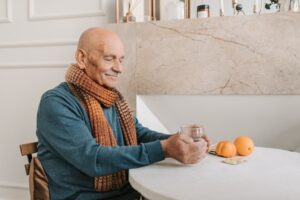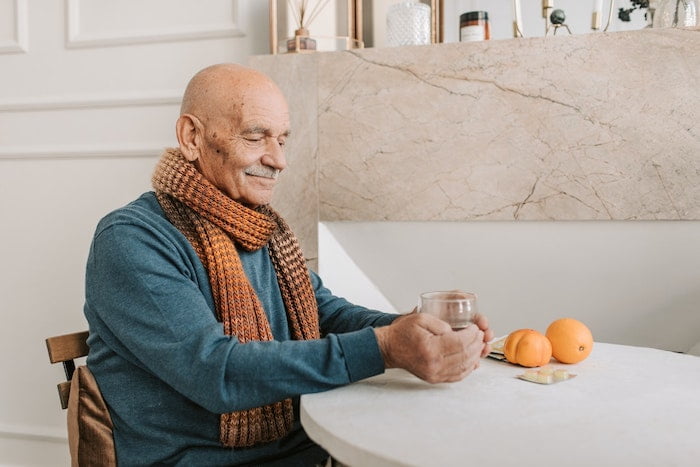 Whilst many patients choose to stay in their local area, this isn't necessary. If you feel like you would benefit from attending rehab somewhere else in the UK, this can be arranged.
By entering treatment in a different location, you can focus on recovery in a new and exciting area.
Patients who choose to stay in treatment in their local area can benefit greatly from the support of friends and family.
Family therapy sessions can be crucial to some people's addiction treatment, so this is something to perhaps consider if you are unsure where to attend.
If you are offered treatment on an outpatient basis, it is important to remember you will have to travel to and from the treatment clinic to attend things like therapy sessions.
If you would prefer not to attend in a specific town or city, we can also arrange this so that you are still in the Merseyside area.
To find out more about addiction treatment in Merseyside, call us on 0800 326 5559
Inpatient vs Outpatient Treatment In Merseyside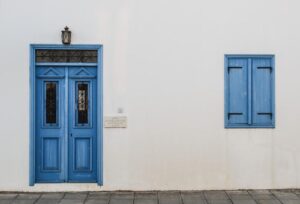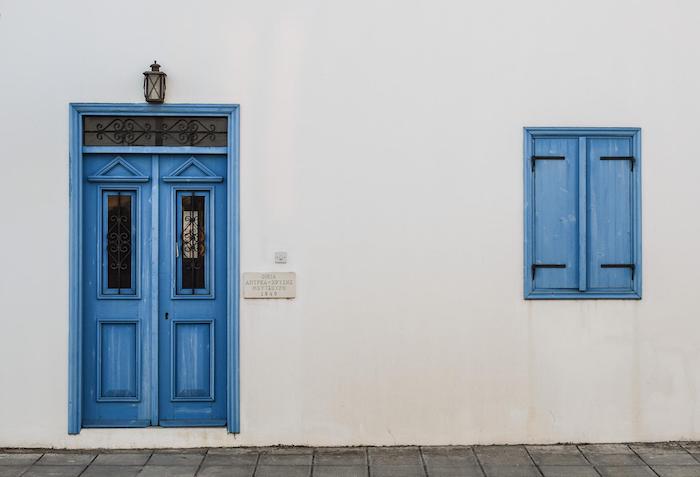 A major factor that contributes to how long treatment will last is whether the person receives inpatient or outpatient treatment.
Both inpatient and outpatient treatment are similar in that they address the same issues and provide similar treatment. For example, both will help with detox, offer therapy, and provide continued support upon completing the treatment program.
The main difference is that inpatient treatment is residential – that is, people are expected to stay at a facility for the duration of their treatment.
There are two main benefits to this: people will have 24/7 access to medical assistance, and inpatient treatment takes less time to complete.
The benefit of outpatient treatment is that it can be fitted around a person's life – for example, if they have children to look after or work to attend to.
This comes with the caveat that the person is not removed from their environment. This could be potentially counterproductive to the treatment.
Inpatient treatment usually lasts for several weeks, whereas outpatient treatment can last several months to a year.
For help and guidance choosing between inpatient and outpatient treatment, call our team today on 0800 326 5559
The Admission Process For Drug And Alcohol Rehab In Merseyside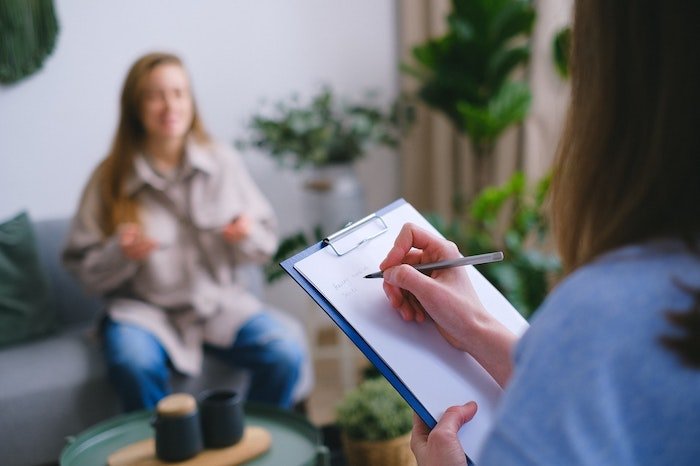 The admissions process for drug and alcohol rehab in Merseyside is similar across many different facilities.
First, it is recommended the people make a referral – either a self-referral or through a medical professional.
Following this, people will be expected to attend a pre-admission interview.
This is usually conducted over the phone, where people will speak to someone from the facility.
The purpose of this is to find out about the person's background and substance use history.
This will help inform the facility of the person's needs and what treatment might be best suited to them.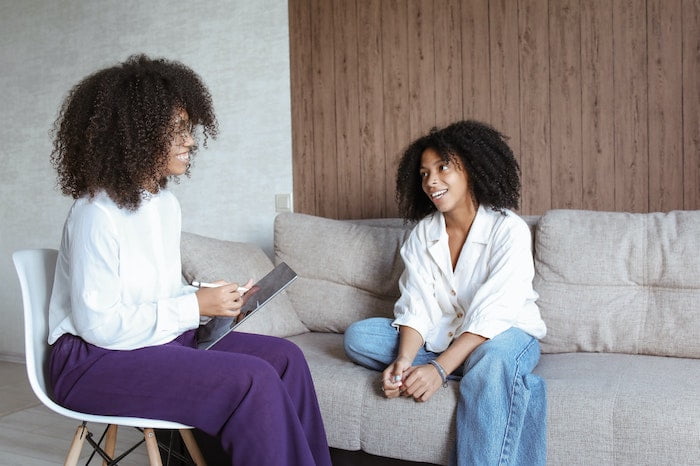 After the pre-admission interview, a start date for treatment will be given.
Upon entering the facility, people will be medically examined – both psychologically and physically.
This examination checks for any possible mental or physical health issues – issues that might affect the treatment.
For example, the facility might check for dual diagnosis.
This refers to how substance dependency and mental health interact – one often leading the other.
It is not uncommon for people to use substances to deal with mental health issues. Alternatively, substance dependency can lead to mental health issues.
To learn more about the admissions process for rehab in Merseyside, call us on 0800 326 5559
Rehab For Cannabis, Cocaine, And Heroin In Merseyside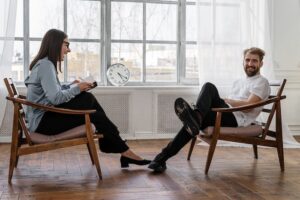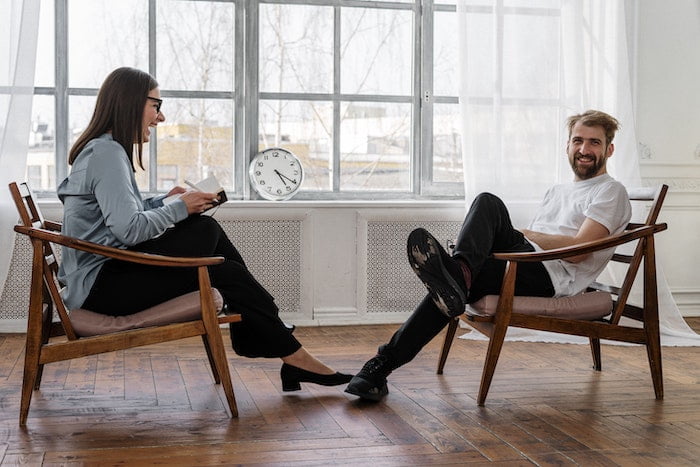 The next stage of drug and alcohol rehab in Merseyside is detox.
As previously mentioned, this is the process of the body getting rid of the substance.
This is where rehab might vary depending upon the substance.
Cannabis, for example, has a less arduous and complicated withdrawal when compared to other substances.
Withdrawal symptoms might still be unpleasant but should not require medical attention.
Examples of cannabis withdrawal symptoms include:
Difficulty sleeping
Sporadic mood changes
Headaches
Sweats
Anxiety and depression
Stomach problems
Fortunately, cannabis withdrawal symptoms usually only last for several days.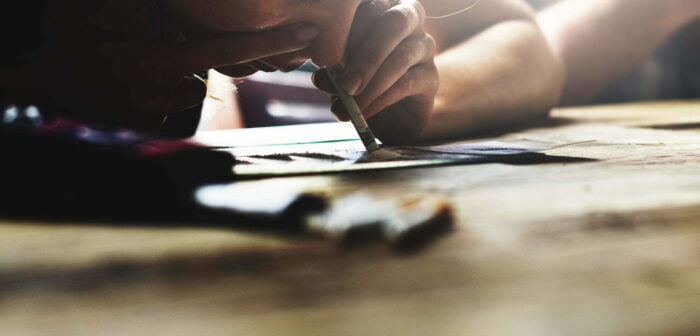 Cocaine withdrawal is also different from other substances in that it is primarily psychological, although there can be some psychical symptoms such as chills, tremors, and muscle aches.
The most common cocaine withdrawal symptoms, however, include:
Restlessness
Depression and anxiety
Inability to concentrate
Paranoia
Irritability
Negative moods
Exhaustion
Some more serious cocaine withdrawal symptoms include respiration issues and seizures.
In most cases, cocaine withdrawal symptoms should last no longer than seven days.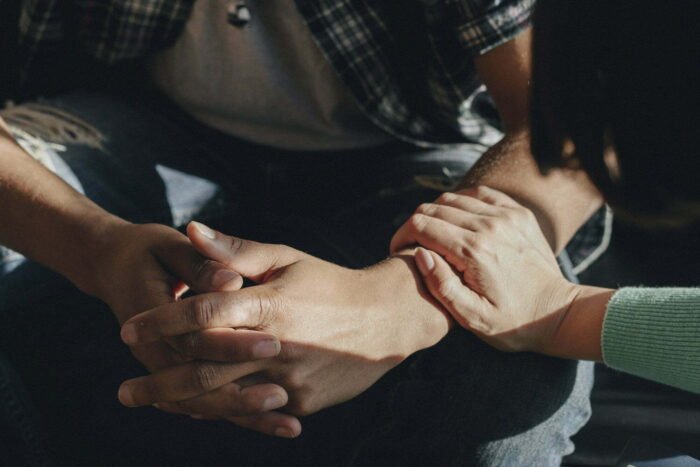 On the more serious side of the spectrum is heroin. Because heroin is so addictive, the withdrawal process has the potential to be fatal.
For example, heroin can lead to serious medical problems such as high blood pressure (hypertension), poor respiration, and dehydration.
To counteract these serious symptoms, people are usually prescribed medication such as subutex or methadone.
Other symptoms include:
Nausea
Shakes
Sweats
Agitation
Intense cravings
Vomiting
Depression
Again, such symptoms should reduce after several days.
To learn more about the various addictions that can be treatest at rehab in Merseyside, call our team on 0800 326 5559
Alcohol Rehab In Merseyside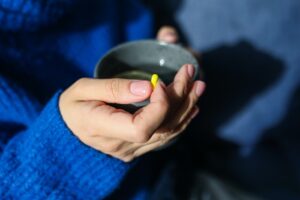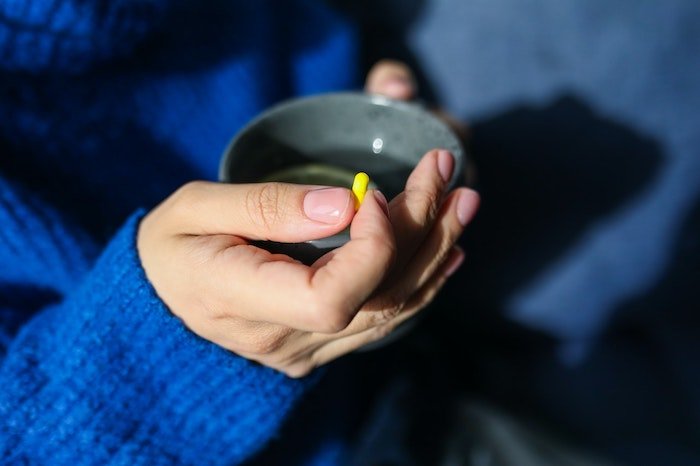 Alcohol withdrawal, also known as Alcohol Withdrawal Syndrome (AWS), is also considered to be one of the harder detox processes.
Again, this is due to the psychological and physical impact of alcohol addiction.
Symptoms vary from mild to severe – with severe symptoms being life-threatening, such as hypothermia, delirium tremens and seizures.
Other symptoms include:
Headaches
Insomnia
Sweats
Tremors, also known as shakes
Anxiety
Depression
Flu-like symptoms – vomiting, fatigue, and diarrhoea
Mild symptoms usually occur sometime within 24 hours of stopping and usually subside after several days.
In some cases, people suffering from AWS will be prescribed medication to help alleviate symptoms.
A common example of this is Librium – a benzodiazepine that reduces anxiety and confused thinking and helps with sleep and appetite.
By doing so, Librium has been found to improve mental health issues and negative emotions associated with AWS.
Librium is a popular medication to treat AWS because it is less addictive than other sedatives.
To learn more about acohol recovery in Merseyside, call our team today on 0800 326 5559
What Therapy Will I Receive During Drug And Alcohol Rehab In Merseyside?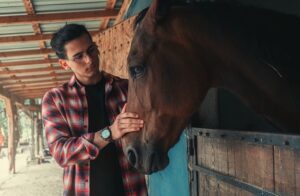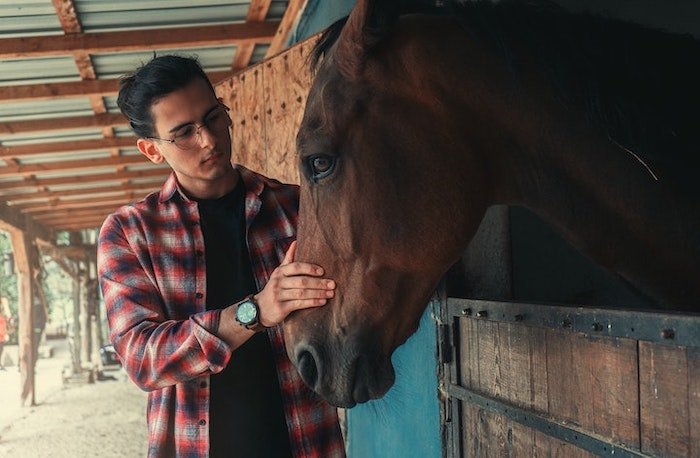 There are two types of therapy people will receive during rehab: one-to-one and group therapy.
However, both types come in many forms, ranging from Cognitive Behavioural Therapy (CBT) and Motivational Interviewing (MI) to group and family therapy.
Each therapy has the basic goals of helping uncover the reasons and habits that lead to the addiction and helping the person develop the necessary tools to overcome addiction and maintain sobriety.
CBT, for example, aims to change negative behaviours – behaviours that lead to addiction or the act of using the substance itself, for example – by changing the thought processes that influence them.
This is usually a short-term form of therapy aimed at teaching people how to cognitively reappraise – that is, to change their thought patterns from unhealthy to healthy.
The hope is that by doing so, this should be reflected in healthy behaviours.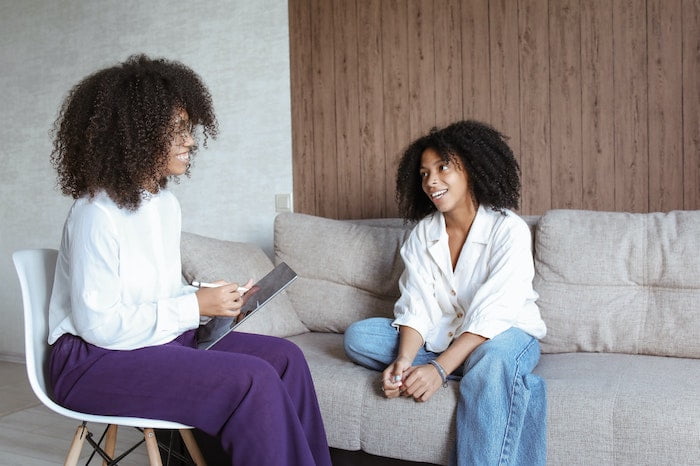 MI, on the other hand, is about motivation, communication, and setting achievable goals.
This is done in short sessions (interviews) and seeks to engender in the person the motivation to overcome their addiction and maintain sobriety.
This is done by reinforcing positive communication. For example, helping the person to realise and articulate their potential for change.
In addition to such one-to-one therapies, most rehabs in Merseyside emphasize the importance of group therapy.
The reason for this is that treatment can feel lonely and isolating. Group therapy gives people the opportunity to support each other and share their experiences and struggles.
Depending on the person's needs, family therapy might be recommended.
This has several aims, such as reconciliation, discussing how addiction has impacted family dynamics, and how to move forward from the influence of addiction on such dynamics.
To learn more about the many treatments available at rehab in Merseyside, call us on 0800 326 5559
What If I Relapse?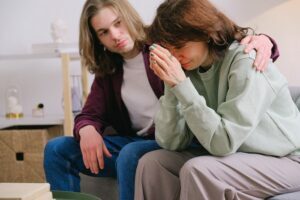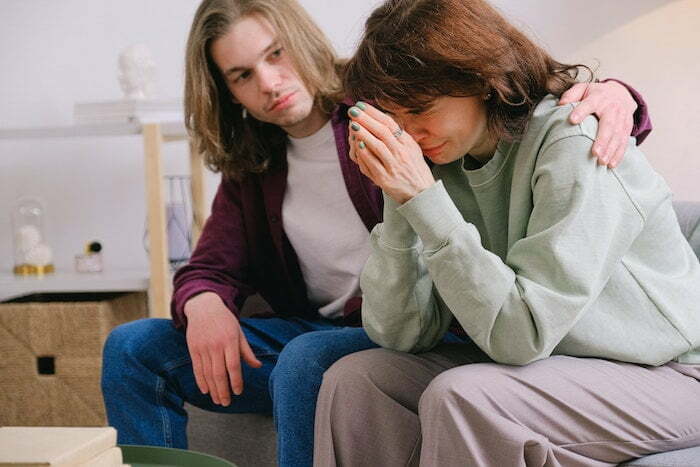 Relapses do happen, and this is okay. We never want you to feel ashamed or guilty about relapsing, and we are here to help.
Sometimes a relapse can indicate that your needs have changed, and therefore treatment needs to be adjusted accordingly.
During your time at rehab, your support workers will help you put plans into place in sessions called relapse prevention.
These classes will equip you with the tools and skills needed in the event of a relapse. It is vital to remember that relapsing doesn't mean the end of recovery.
It takes practice to lead a life free from substance abuse, but we urge you to contact us immediately if a relapse happens so you can enter treatment again.
Taking your treatment programme seriously lowers the chances of relapsing once you leave a rehab clinic.
Relapsing, in some cases, can be fatal. If you suddenly give your body a large dose of the substance it has been learning to live without, you could cause an overdose or permanent harm.
To find out more about relapse prevention in Merseyside, call us on 0800 326 5559
Aftercare In Merseyside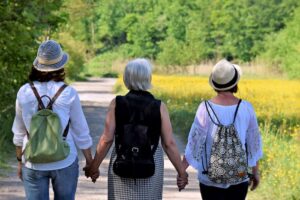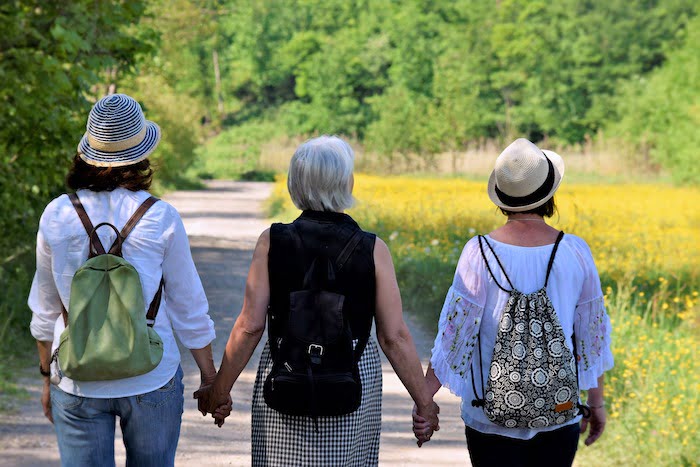 Most people who complete rehab will receive an extended period of aftercare from their treatment provider.
Aftercare can vary but most commonly involves the person continuing to receive therapy and support, such as CBT, group therapy, and local drug and alcohol recovery services.
Examples of local services in Merseyside include Alcoholics Anonymous (AA), Narcotics Anonymous, and Self-Management And Recovery Training (SMART).
For more information about AA and NA in Merseyside, please follow this link.
For information regarding SMART in Merseyside, please follow this link.
For help and advice on aftercare in merseyside, contact our team on 0800 326 5559
Getting Help In Merseyside Today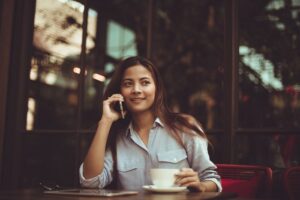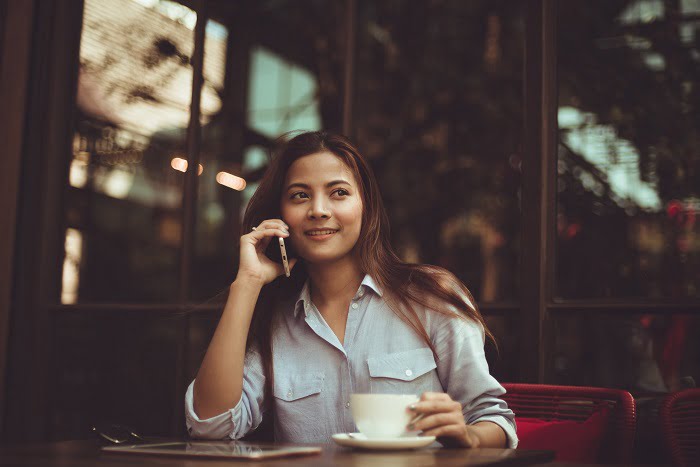 If you have read the above information and are thinking about seeking professional help, we can provide support.
By letting us pass on your information to local providers, we can help you access treatment almost immediately, allowing you to enter recovery safely.
We are confident in our ability to offer help and want you to trust us. We have helped many people in Merseyside fight their addiction and want to help you too.
Our friendly staff members can advise you on the most effective form of action and talk you through the many options you have.
Don't hesitate to make the first step to a positive future free from the grips of drug and alcohol abuse.
Call us today on 0800 326 5559 to receive more information about the services we offer