Addiction is something that affects communities all over the United Kingdom, and the problem is particularly prevalent here in Liverpool.
Although the city has seen a great deal of investment and change since becoming the capital of culture in 2008, the city continues to be a hotspot for drug and alcohol abuse.
Thankfully, there are also a high number of drug & alcohol rehab facilities in the Liverpool area, meaning that those who are struggling can get help at a facility close to home.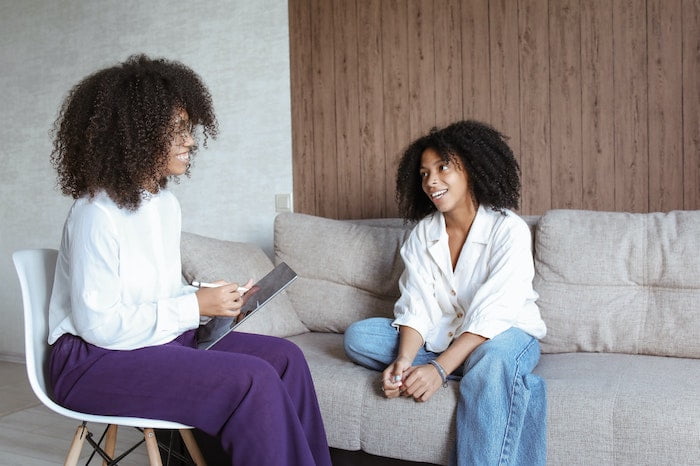 We at OK Rehab are here to make the process of rehab referral as straightforward as possible and get you enrolled at a facility that is appropriate for you and your needs.
We have firm links with rehab facilities across the whole country, including here in Merseyside. We also have an in-depth understanding of the different treatments offered by these facilities.
Once we are able to find out a bit more about your addiction and you as a human being, we will be able to identify the right rehab facility for you and refer you there as soon as possible.
Get alcohol and drug rehab in Liverpool for a wide range of addictions including binge drinking, alcohol addiction, benzodiazepine addiction, Buprenorphine addiction, cannabis use disorder, crack cocaine addiction, ketamine addiction, opioid use disorder, heroin addiction, cocaine dependence or cocaine addiction, any physical dependence or codependency, substance use disorder, and behavioural addictions such as gambling addiction and eating disorders.
To start your recovery journey in Liverpool today, call us on 0800 326 5559
Interventions In Liverpool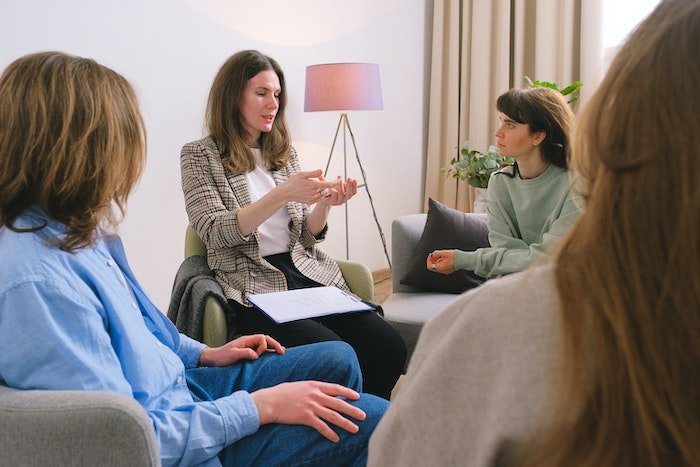 Rehabilitation is a process that can take a long time. Because of this, knowing where to start can be difficult and making the right choices can seem like a challenging task.
However, some steps can be taken before entering rehab to understand more about the choices that may be suitable for each case.
One of these steps is taking part in an intervention.
This type of pre-rehab step is taken to encourage an individual to enter rehabilitative care in the future after friends and family have expressed how their addiction may have affected them.
Often, with the presence of a counsellor or interventionist, an individual struggling with addiction will take part in a discussion with those around them who may have experienced negative impacts as a result of their addiction.
The original and traditional form of an intervention is often cited as being confrontational towards the individual struggling, having a success rate of around 30% in terms of encouraging individuals to enter further care.
However, a more modern technique, known as CRAFT (Community Reinforcement And Family Training) has a success rate of around 70%.
This approach has a far higher success rate as it is built around the concept of improving relationships between the individual and those around them as well as helping them to understand more about the individual's disorder, triggers, cravings, and which type of rehab may be most suitable.
For guidance conducting an intervention in Liverpool, call us on 0800 326 5559
How Do I Know If I'm Addicted?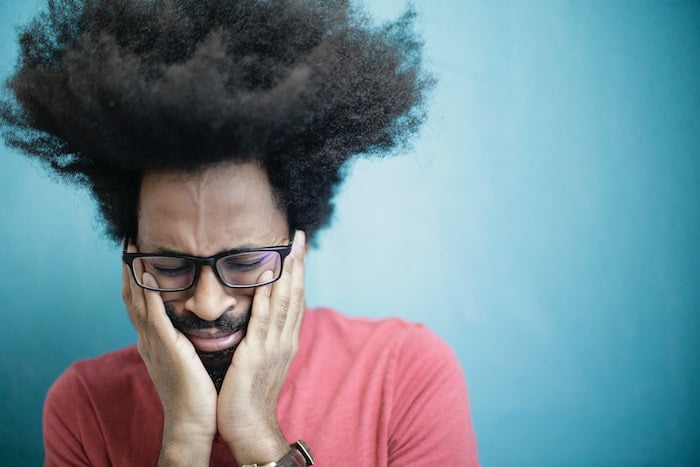 Before a choosing suitable treatment programme in Liverpool, understanding the individual's history with addiction can be useful.
However, even diagnosing an addiction can be a difficult step.
Often, when an individual is struggling with addiction, they may begin to exhibit behaviours such as hiding their substance usage – either for reasons of shame or embarrassment or because the individual is trying to conceal their true substance use.
In these cases, using a tool or method designed to ascertain whether someone is addicted or not is a great step to take before considering treatment from the start.
The most commonly used of these tools is the CAGE questionnaire, standing as an acronym for the different areas assessed as part of an addiction diagnosis.
These are as follows:
Cutting down
Annoyance by criticism
Guilty feeling
Eye-openers
When taking part in this assessment, individuals will meet in a one-to-one setting with a medical professional, discussing these different areas in a way which may not seem like an examination.
From this, individuals will have a better idea of whether they need to seek further rehabilitative care.
To learn more about diagnosing addiction in Liverpool, call us today on 0800 326 5559
What Caused Your Addiction To Begin With?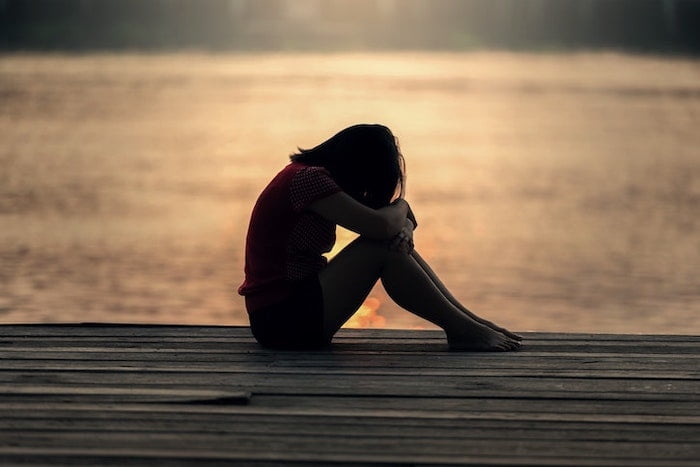 In order for recovery to begin, there needs to be an awareness of the issues underlying a person's addiction. Identifying the root causes of any addiction is a very complex process and is one of the key goals of a person's stay in rehab.
It may be down to a family history or genetic predisposition, unprocessed psychological trauma or mental illness, difficult life circumstances, or all of the above. Mental health illnesses might include depression, post traumatic stress disorder (PTSD), bipolar disorder, borderline personality disorder, obsessive compulsive disorder (OCD) or schizophrenia or anxiety.
You will get a complete psychiatric assessment by a fully trained psychiatrist who will see if you require psychiatric treatment.
Being at rehab will allow you to explore these issues with the guidance of trained professionals who can help you identify the root causes of your addiction and address them in a secure environment.
You will also be able to attend group therapy sessions, allowing you to share and empathise with others who have gone through similar issues.
Other types of therapy available at a private rehab include Acceptance and Commitment Therapy, acupuncture, art therapy, cognitive behavioural therapy, dialectical behaviour therapy, drama therapy, Eye Movement Desensitization and Reprocessing, group psychotherapy, motivational therapy, Rational Emotive Behavior Therapy, brief intervention, contingency management, coping mechanisms work therapy, equine therapy, family therapy, group therapy, individual therapy, mindfulness, motivational interviewing, music therapy, and talking therapies.
To learn more, call our today on 0800 326 5559
Why Should I Go To Rehab?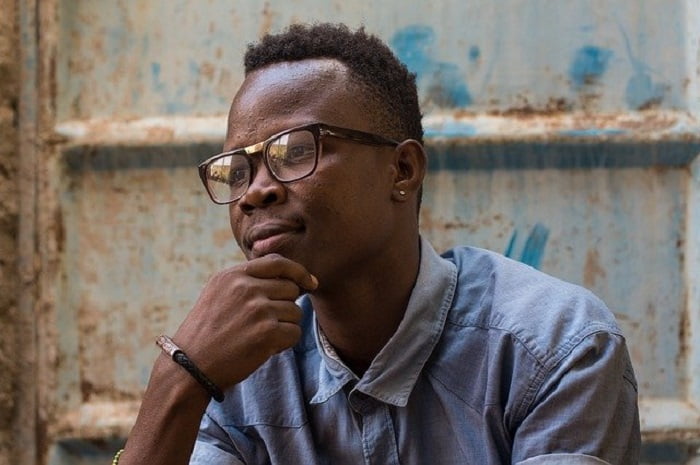 You may be wondering about the value of attending a private rehab facility, considering that there are other treatments available for a smaller investment.
While some of these treatments might be helpful to you, there is no doubt that rehab offers the best possible chance of achieving recovery and staying sober for the long term.
This is because rehab combines all aspects of recovery under one roof, from detox and treatment to aftercare and relapse prevention planning.
When you are in rehab, you will also have the advantage of getting treatment in a safe, tranquil environment, where you can concentrate fully on your recovery.
This can provide some much-needed respite for people whose home lives have become chaotic or toxic, which is common among those suffering from addiction. Staying at home under such circumstances could be harmful to your recovery.
To start your journey to recovery in Liverpool today, call us on 0800 326 5559
How Long Will I Need To Stay At Rehab In Liverpool?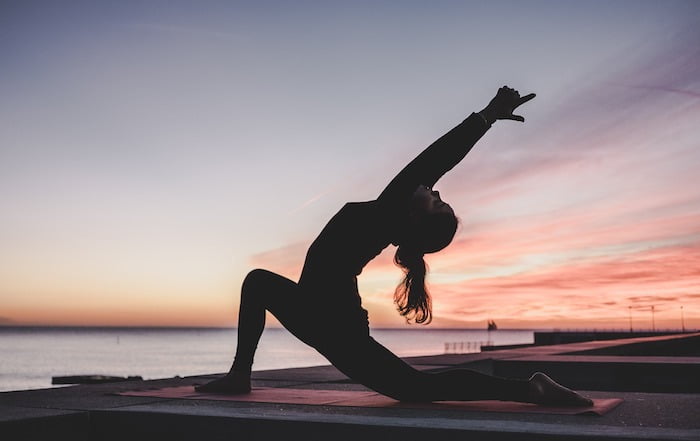 The length of time required to be at rehab varies from one person to another, depending on their circumstances and recovery needs.
Roughly speaking, it is likely to be between 14 and 28 days, with most service users attending for 28 days.
This gives service users enough time to detox, deal with their various issues, establish a new pattern of behaviour, and then prepare for a new life in recovery before leaving the facility.
Once we have determined the right facility for you through our telephone consultation, we will be able to specify the exact length of your stay and how much it will cost.
Call us today on 0800 326 5559
How Much Does Residential Rehab Cost In Liverpool?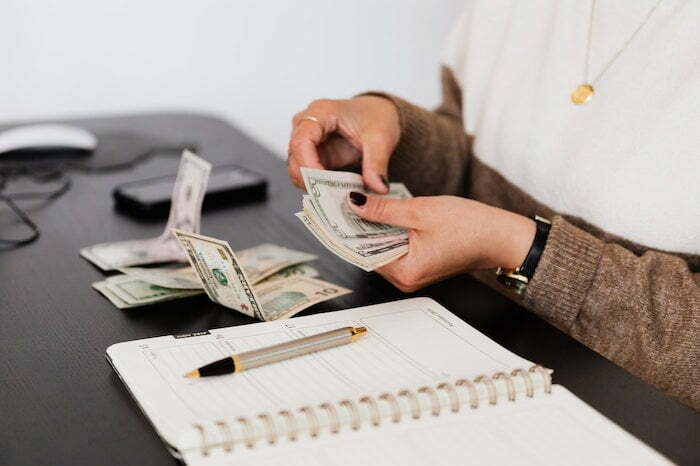 Every individual has different needs when it comes to addiction rehabilitation – especially in a residential setting.
Whether this is due to the substance they use, the length of time they are in rehabilitative care, or their personal progress during rehab, every individual has different requirements.
Because of this, predicting the overall price of rehab can be challenging.
However, some factors can be more accurately predicted.
For example, the type of accommodation can have one of the biggest influences on cost. This is usually due to the upkeep and the supervision required for each room.
On average, individuals who opt to stay in single-occupancy rooms can expect to pay more than those who opt for multi-occupancy rooms.
Single-occupancy rooms can cost upwards of £10,000 for the recommended stay of 28 days and around £4,500 for a ten-day detox. Multi-occupancy rooms cost around £6,000 for the recommended 28-day stay and £3,000 for a ten-day detox.
Please bear in mind that these figures are averages across the UK, and individual factors will affect each cost, as mentioned above, such as insurance and location.
For a more accurate estimation of how much rehab will cost, call us on 0800 326 5559
Is Drug And Alcohol Rehab Covered By Health Insurance?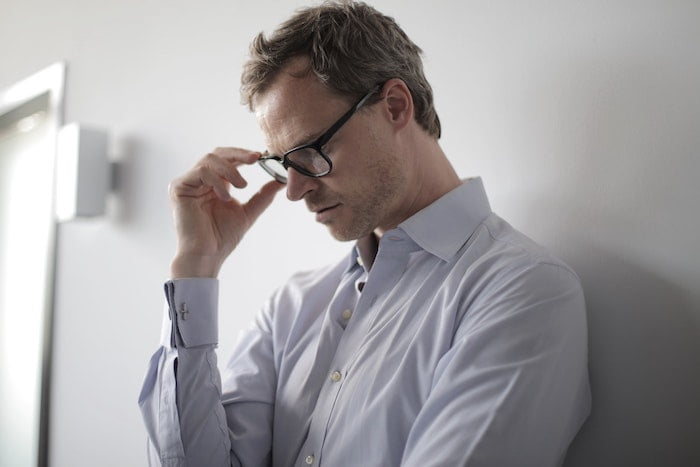 In general, the coverage of drug and alcohol rehab in Liverpool through insurance depends on the type of insurance plan that the individual has chosen or is provided with.
There are a few different ways in which someone can acquire insurance – either as part of a provided plan through their career or through private personal sources in Liverpool.
In the case of insurance provided through a job or career, understanding the type of healthcare an individual is being provided with is a vital first step.
This can be done by talking to a representative of the insurance plan, such as a member of the human resources team or an external insurance provider. Alternatively, individuals may have received documentation referring to their insurance plan.
This would also contain relevant information concerning the individual's specific plan. Checking this is the recommended option if possible.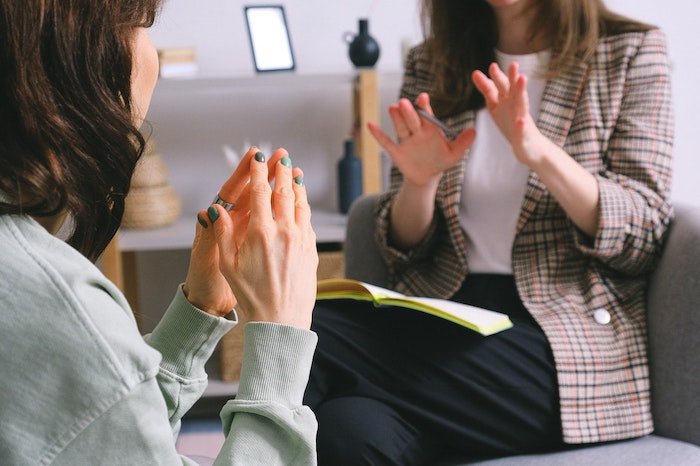 If the individual has insurance through a private healthcare provider, they can check their plan directly through the company that provided the plan.
This will allow the individual to understand exactly what their insurance will pay for in terms of rehabilitative care.
In all cases, understanding the type of insurance plan that the individual has access to is essential before proceeding with any type of rehabilitative care.
It is far more effective to check the type of coverage the individual has before entering care rather than beginning care without ensuring the correct insurance plan has been chosen and confirmed.
For more help using insurance to access rehab in Liverpool, call us on 0800 326 5559
Is Drug And Alcohol Rehab In Liverpool Covered On The NHS?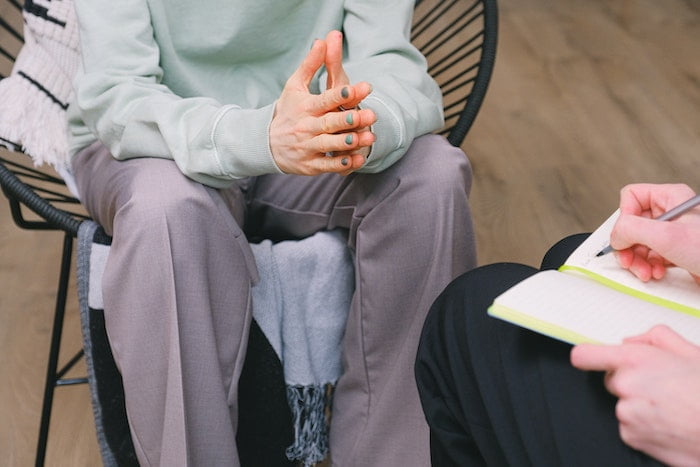 In most cases, rehabilitative care can be accessed through the NHS or alternative council-funded care, but this comes with a unique set of challenges within the process of seeking care.
For example, NHS care is high in demand, resulting in a variety of problems. When seeking rehabilitative care, individuals may be met with lengthy waiting lists, inconsistent counselling sessions, and a lack of funding in specific areas.
Residential rehabilitation, for example, is infamously difficult to access through the NHS due to the funding that may be required for this type of care (see previous paragraphs).
For this reason, individuals may find themselves in the position of petitioning for further funding for their treatment, often contacting local councils or other external funding bodies in order to gain funding.
Some individuals choose to set up personal charities in these instances.
Although some drug and alcohol rehab in Liverpool is available through the NHS, this is not always as successful or efficient as the direct care accessed through referral-based services such as OK Rehab.
Services such as counselling are consistently offered and applied to those who require this type of rehabilitation – especially useful in the situation in which someone may massively benefit from this type of care.
For some, NHS or other council-funded treatment may be a suitable option, but for others, more specific and tailored private care should be considered.
To learn more about accessing rehab in Liverpool through the NHS, call our team on 0800 326 5559
Council-Funded Treatments vs Private Residential Care In Liverpool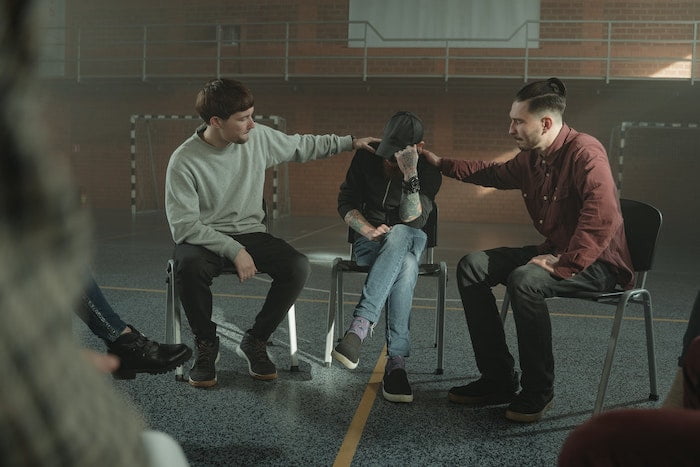 As mentioned above, council-funded care can provide many benefits to those who progress down this path of rehabilitation, but there are other differences between the two main categories of drug and alcohol rehab in Liverpool.
These are outlined below:
Council-funded rehab – Like the examples given above and the type of care expected from local GP services, council-funded treatments are often the first place that individuals think to look for rehabilitative care. This is due to the convenience of these types of services; they are often within the local area, making it easy to attend rehabilitative care without leaving the familiarity of the individual's home area in Liverpool. However, as also mentioned above, this can lead to individuals waiting a long time before they can get access to the treatment that they require. Additionally, it may not be possible for the individual to access the same therapist or type of treatment on a regular and consistent basis, meaning that recovery is delayed and inefficient.
Private residential care – This is the proven most effective method of rehabilitation. This is mostly due to the tailored and flexible nature of residential care. Individuals will create and undergo their own personal rehab plan when in a centre with addiction experts to ensure the best progress and engagement. Although this can mean staying away from home for long periods of time, residential centres are generally the most recommended option through OK Rehab. For most, the only drawback may be the cost, though this is broken down and covered in the previous paragraphs.
Other organisations that offer free support
Below is a list of free organisations that offer advice and support in Liverpool.
1. Community Recovery Liverpool
Address: 17 Rodney St, Liverpool L1 9EF
Telephone: 0151 703 0679
Website: https://fsd.liverpool.gov.uk/kb5/liverpool/fsd/service.page?id=VUi06D1W2L4&familychannel=5-2
2. Change Grow Live – Bootle
Address: 2 Bridle Way, Bootle L30 4UA
Telephone: 01512 039755
Website: https://www.changegrowlive.org/sefton
3. Addaction
Address: The Foundry, 36 Henry St, Liverpool L1 5AY
Telephone: 01517 067888
Website: https://www.addaction.org.uk/services/liverpool-central-addaction-recovery-centre-arc-roscoe-street
You can also reach out to a number of helplines, including Mind UK, YoungMinds, Rethink Mental Illness, Samaritans and Papyrus, SMART Recovery or find an Alcoholics Anonymous, Narcotics Anonymous or Cocaine Anonymous near you. These 12 step groups practise the 12 steps that include giving yourself over to a higher power. The NHS are also there to help you.
Other organisations that can offer you advice and support for free include NHS Foundation Trust, Turning Point, We Are With You, National Association for Children of Alcoholics, Change Grow Live, Al-Anon and Alateen.
Rehabs and organisations are advised by the American Society of Addiction Medicine and the National Institute for Health and Care Excellence so you are in safe hands with plenty of person-centered care.
You might also be given sober living houses as part of your aftercare after you leave rehab in order to help you maintain your sobriety and help with relapse prevention.
For guidance in choosing between private and public rehab, call our team on 0800 326 5559
Comparing Inpatient To Outpatient Treatment In Liverpool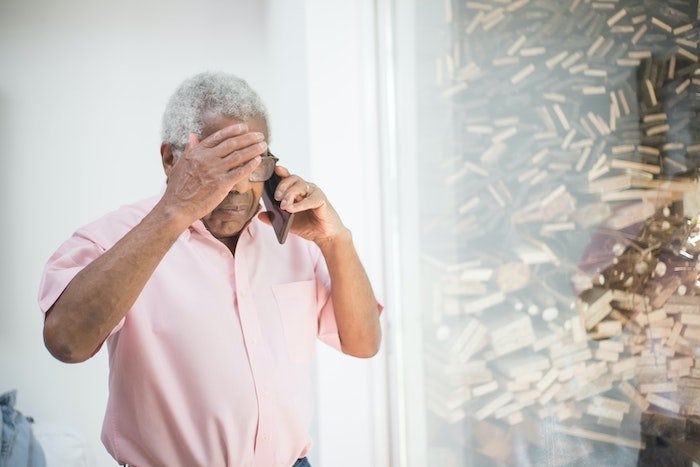 As a further comparison, drug and alcohol rehab in Liverpool and its associated treatments can be broken down into two additional categories.
These are inpatient and outpatient care and refer to the location or place in which the individuals take part in rehabilitation.
Inpatient care refers to care within a dedicated residential centre or source provider establishment. In most cases, this refers to private rehab centres such as those discussed in this article so far.
These are the most effective forms of rehabilitative treatment as they allow the individual to progress through personal rehab plans in order to undergo the most effective recovery.
Taking part in addiction treatment programmes such as therapy or holistic treatments whilst at a centre underlies the key aspect of this type of care.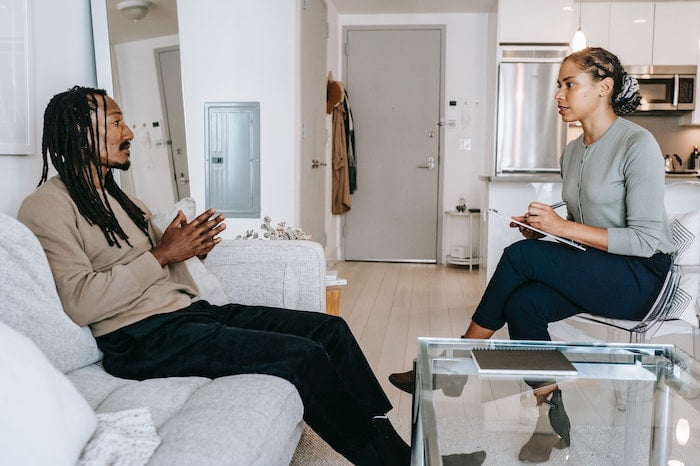 Alternatively, individuals may choose to undergo outpatient care. This refers to rehabilitative treatments administered outside the environment of a dedicated centre, often taking place in the local area.
Although the individual may experience many of the same addiction treatments through outpatient care as they would through inpatient care, this is on a much more irregular basis, often taking place weekly or monthly as opposed to being part of a daily routine.
To learn more, call us today on 0800 326 5559
Alcohol Detoxification And Rehabilitation In Liverpool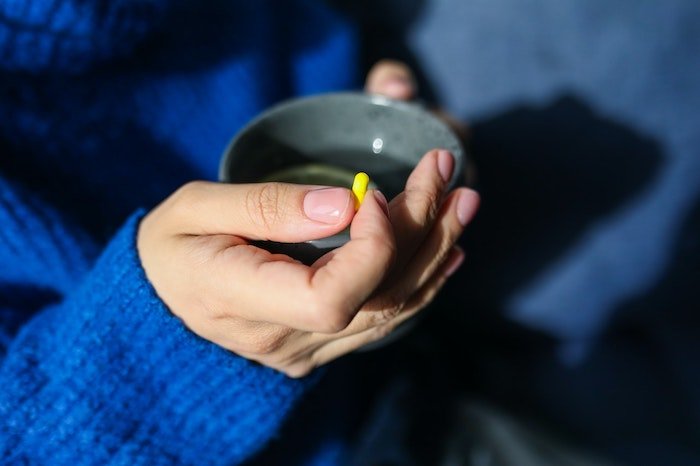 Alcohol, though not often thought of as an addictive drug, contributes to millions of addictions across the world, as well as being a specific problem in the UK.
As a physically addictive drug, alcohol can also cause life-threatening withdrawal symptoms in the cases of those with a long history of alcohol abuse.
This ranges from physical effects on the body, such as tremors and alcoholic seizures, to mental health effects such as anxiety and paranoia.
For this reason, withdrawal is recommended to be conducted in a safe and supported environment with any necessary precautions taken.
In some instances, it may be necessary to administer a drug such as Librium to combat the harmful physical withdrawal symptoms.
This can be incredibly beneficial as it allows individuals to focus on other areas of their recovery, such as beginning therapy or other rehabilitative treatments.
Common stages of alcohol detox
Alcohol dependence can first be confirmed fast and efficiently using the Alcohol Use Disorders Identification Test, DSM-5 or CAGE questionnaire.
Dependent drinkers will have built up a strong tolerance to alcohol over a period of time, and experience unpleasant withdrawal symptoms (alcohol withdrawal symptoms) or alcohol withdrawal syndrome when they stop drinking, so these symptoms need to be watched.
To ensure that the risk of seizures is curtailed our medical team prescribe patients with Chlordiazepoxide, brand name Librium, as they undergo detox as this has been proven to offer more protection against the risk of seizures.
A medically-assisted detox (alcohol detox) is needed in order to try to prevent the effects of alcohol, including encephalopathy (Wernicke encephalopathy) and delirium tremens.
You may also be given medications such as Acamprosate (Campral®) or the opioid antagonist Naltrexone which helps to uncouple the relationship between alcohol and pleasure.
It is necessary to begin your recovery now, as being an alcoholic is thought to drastically lower your age of death. For those who have been hospitalised, the average age of death for an alcoholic is 47–53 years in men and 50–58 years in women.
The effects of alcohol include difficulty walking, blurred vision, slurred speech, slowed reaction times and impaired memory.
Long-term alcohol addiction can continue to result in serious conditions like Wernicke-Korsakoff Syndrome, alcoholic neuropathy, alcohol withdrawal syndrome, alcoholic cerebellar degeneration, alcoholic myopathy and fetal alcohol syndrome.
Heavy alcoholics who consume at least 80g of alcohol per day for more than 10 years will develop liver disease at a rate of nearly 100%.
To begin your journey away from alcohol addiction at a rehab in Liverpool, call us on 0800 326 5559
Rehabilitation For Cocaine Addiction In Liverpool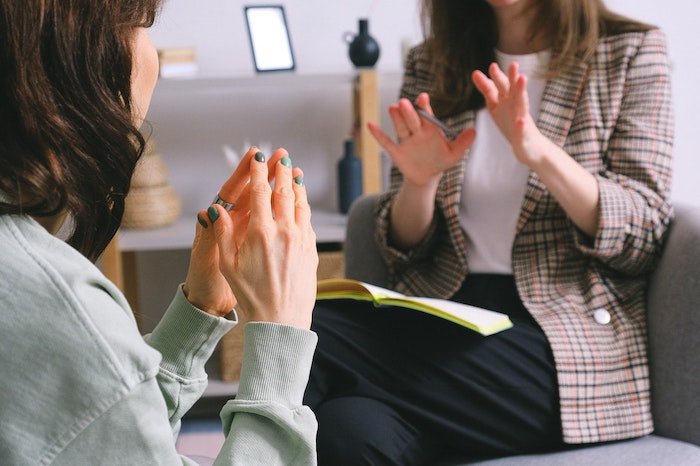 Cocaine is also an extremely addictive drug for millions across the world. In the UK, cocaine causes a particular threat in a recreational sense.
This is because of its addictive quality, often leading to addictions from just one or two experiences in recreational settings.
When abused in the long-term, cocaine can lead to a psychological crash – a condition which can seriously affect an individual's day-to-day life as well as their overall wellbeing.
This type of issue can take a lot of  consistent and regular therapy in order to overcome it in some instances.
In addition, long-term cocaine usage can lead to significant changes in behaviour.
This is often noticed by family or close friends and can be an early warning sign of cocaine addiction, though should always be approached in a sensitive manner and only if appropriate.
When seeking rehab for cocaine addiction, detoxification is not a necessary step. Cocaine is not physically addictive like alcohol or heroin, so it does not require a detox.
For this reason, individuals are able to focus more solely on psychological treatments – something that is highly recommended due to the damaging psychological effects that long-term cocaine addiction can have.
To begin your journey away from cocaine addiction at a rehab in Liverpool, call us on 0800 326 5559
Rehabilitation For Heroin Addictions In Liverpool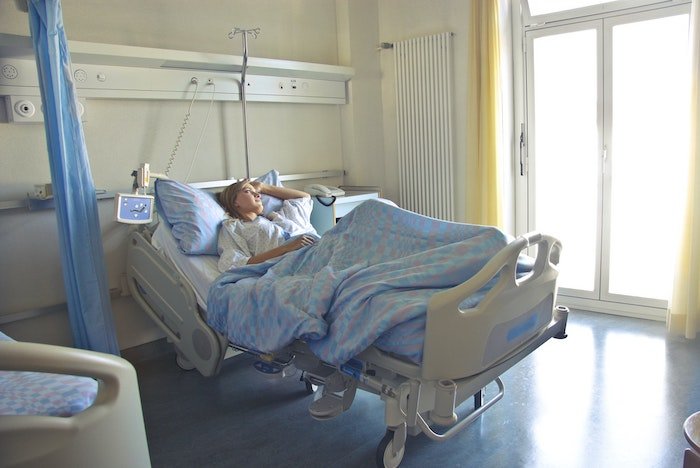 In comparison, heroin is a physically addictive drug. It is also a class A drug derived from morphine to create an extremely strong and addictive substance.
When consumed, individuals often experience an extreme short-term high, continuously sought when the drug is not in their system.
Due to the risks associated with heroin withdrawal, this is a much more managed and supervised process in the cases of longer-term addictions.
Long-term abuse can lead to health risks such as liver disease and heart complications, meaning that extra care and attention is needed during the detoxification stage.
In most cases, individuals will be recommended a process known as tapering. This is when the individual transitions from heroin to a heroin-like substitute in an attempt to reduce the harmful effects of withdrawal.
Once the individual has successfully progressed through this stage, they are also recommended to take part in therapeutic treatments such as individual counselling in order to focus on the damaging mental health impacts that a heroin addiction may have had.
You will also receive treatment for any other effects of heroin, such as hepatitis.
To begin your journey away from heroin addiction at a rehab in Liverpool, call us on 0800 326 5559
Rehabilitation For Cannabis Addiction In Liverpool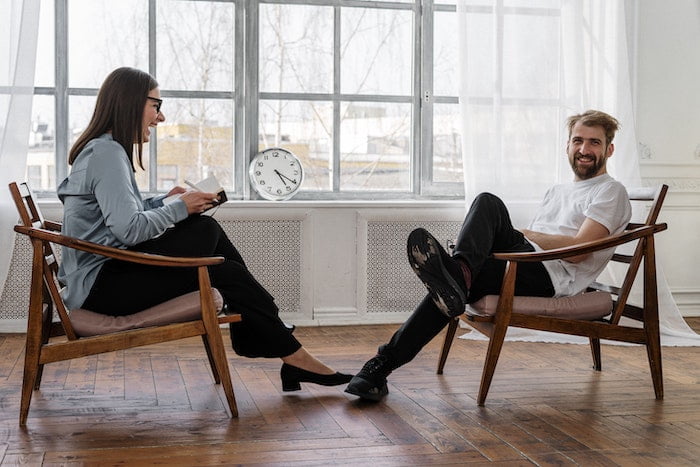 Cannabis remains the most popular illegal drug consumed in the UK. This is due to the ease of access for many people, especially in settings such as universities or in recreational settings such as clubs.
For this reason, it is essential to cover this addiction in brief detail.
When consumed, cannabis can cause a range of effects from mildly pleasant such as increased euphoria, libido, and appetite, to more negative reactions, such as increased paranoia and or time and place perception confusion.
Cannabis is a psychoactive drug, meaning that most of these effects will affect the mental health of the individual. This should be reflected in the type of rehab considered and progressed through.
Though there is no such process as a 'cannabis detox', it is still essential to slowly transition away from the drug before proceeding with rehabilitative treatments such as therapy and/or further addiction treatment programmes.
To begin your journey away from cannabis addiction at a rehab in Liverpool, call us on 0800 326 5559
Types Of Therapies Commonly Experienced During Rehab In Liverpool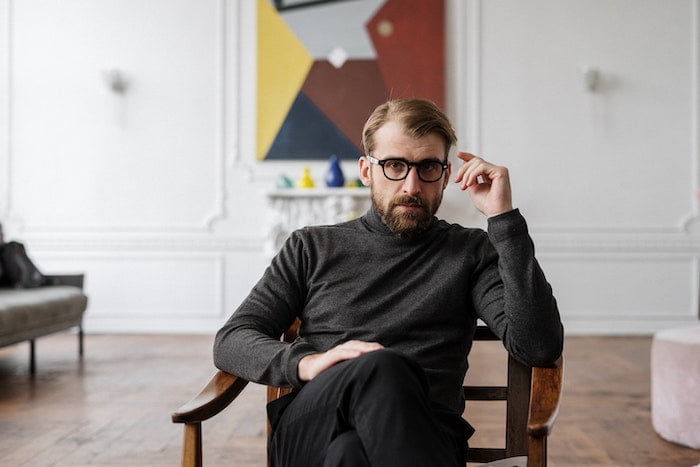 Every individual has specific requirements for rehabilitation, meaning that no two people will experience or progress through rehab in the same way.
For example, purely based on the number of treatments available through drug and alcohol rehab in Liverpool alone, no individual is likely to have the same courses or treatment.
Although these specific treatments may not be exactly the same, there are some treatments that individuals are likely to experience or come across during rehab based on their success rates when used and engaged with correctly.
The most common of these are outlined below:
There are many more addiction treatments available, and this list simply lists the most common or most succesful.
To learn more about treatments available in Liverpool, call us on 0800 326 5559
The Importance Of Dual Diagnosis At Rehab In Liverpool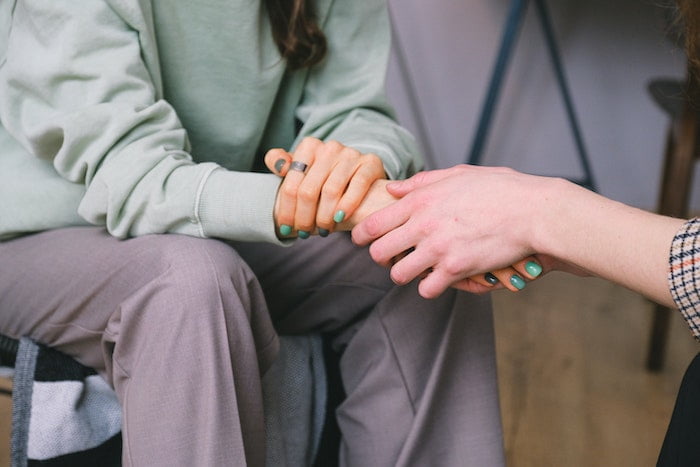 Addiction is often referred to as a disorder occurring as a result of underlying mental health issues.
Due to the individual's internal struggles with mental health disorders such as anxiety, depression, bipolar disorder, or schizophrenia, they may develop an addiction.
These are the most common mental health disorders experienced alongside addiction, and the list is not extensive.
When seeking drug and alcohol rehab in Liverpool, individuals are encouraged to look for treatments which focus on both the physical and psychological effects a result of addiction.
This is known as the dual diagnosis approach and is followed by all suggestions made by OK Rehab.
Using evidence-based treatments, addiction treatment providers administer care following this approach, leading to a far more effective and efficient method of treatment and often leading to a more stable long-term road to recovery.
For more information about mental health support at rehab in Liverpool, call our team on 0800 326 5559
Relapse Prevention At Rehab In Liverpool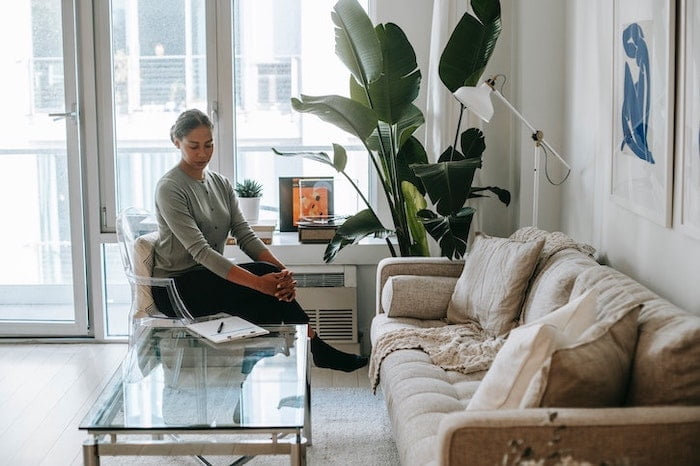 As part of a full and effective recovery, individuals progressing through different addiction treatment programmes will often complete a relapse prevention plan.
Designed with the aim of aiding individuals to continue to recover and develop even after leaving rehab, a relapse prevention plan is essential for individuals leaving drug and alcohol rehab in Liverpool.
In its essence, a relapse prevention plan (also known as relapse risk prevention) is created by the individual to refer to in the event of a future relapse.
This is not guaranteed for every individual, and the risk of relapse is low when addiction treatment programmes have been followed and engaged with fully.
In general, a relapse prevention plan will contain the following information:
Coping mechanisms (developed fully during the time in rehab)
Contact information for the individual's addiction counsellor
Contact information for the individual's addiction support network, e.g. Alcoholics Anonymous etc.
In all cases of preparing a relapse prevention plan, individuals should keep in mind that recovery is a gradual process, meaning that full engagement and motivation are required to make meaningful progress.
Individuals should be patient with this type of recovery, taking it as an opportunity for personal growth and development as well as a useful resource for the future if required.
To find out more about relapse prevention support in Liverpool, call us on 0800 326 5559
Aftercare After Rehab In Liverpool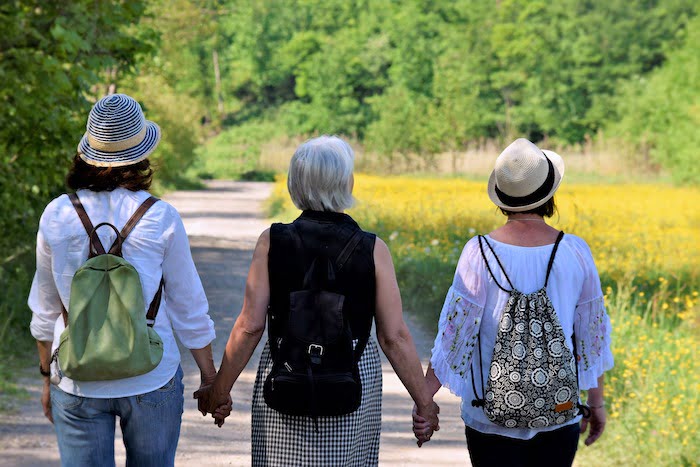 After leaving a residential rehab centre or local rehabilitation support programme, individuals will almost always be offered some form of aftercare service.
If this is not the case, please do not hesitate to contact OK Rehab for aftercare services, no matter what stage of recovery the individual may be progressing through at the time of their contact.
If aftercare is provided, it often refers to the enrolment of the individual into addiction support networks or being put in contact with a personal addiction support officer in order to provide support when necessary.
With residential centres, most aftercare services are available for one year after leaving care, though it is necessary to confirm this with the centres before entering care in order to make preparations for the future.
However, some individuals may not be suitable for residential care. In these cases, there are some alternative treatments that an individual may consider.
These are listed below:
For more information about aftercare in Liverpool, call us today on 0800 326 5559
Get Addiction Help In Liverpool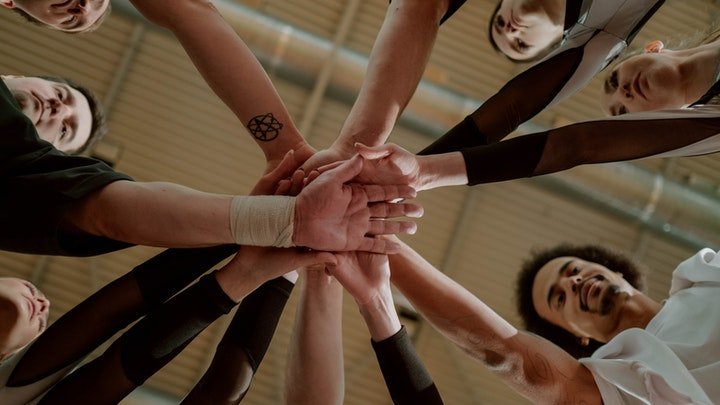 We hope that you now have a better understanding of what is involved in recovery treatment and the benefits of attending a rehab clinic.
If you are ready to accept your addiction and commit to real change for the better, please call us today on 0800 326 5559.
Whenever you're ready to move beyond, one of our friendly advisors will be able to get your initial assessment underway, and we can get you into a rehab facility in Liverpool as soon as possible.
Once we have identified an appropriate rehab facility for you, we can go into detail on how much it will cost and any financing options that might be available to you.
This includes private and statutory addiction treatment centres. All of the drug and alcohol rehabs are registered and audited by the Care Quality Commission (CQC).
Addiction can be extremely challenging and is often a very lonely place to be.
We understand that you may be in a dark place right now, but please know that recovery from substance abuse is always possible if you commit to the process.
OK Rehab offer addiction support across Leeds and the UK, including Manchester, Lancashire, Yorkshire, Stockport, Cheshire, Cumbria, Newcastle and more!
Please call our 24-hour helpline on 0800 326 5559