Drug & Alcohol Rehab in North Yorkshire
Home to some of the UK's most famous national parks, including the Yorkshire Dales and the North York Moors, drug and alcohol rehab in North Yorkshire may not be the first thing that springs to mind when you think of this location.
However, this picturesque county is experiencing unprecedented levels of drug and alcohol misuse.
The effects of addictive substances such as alcohol, cocaine, heroin and cannabis are putting a strain on the NHS, and more people than ever are seeking treatment at drug and alcohol rehab in North Yorkshire.
The rates of alcohol consumption in North Yorkshire are higher than the national average, with 74% of drinkers classified as 'increasing risk' and 8% of drinkers classified as 'higher risk.' [1]
In 2019, drug deaths in North Yorkshire were at an all-time high, with 73 deaths in the county directly related to drug poisoning – an increase of 30% in just one year. [2]
Are you living in North Yorkshire and struggling with a drug or alcohol addiction? This article will help you take the first steps toward taking back control of your life.
Please call our 24-Hour Helpline: 0800 326 5559
Barriers to change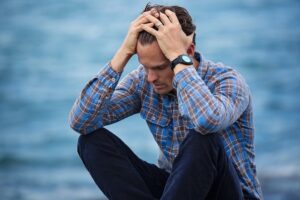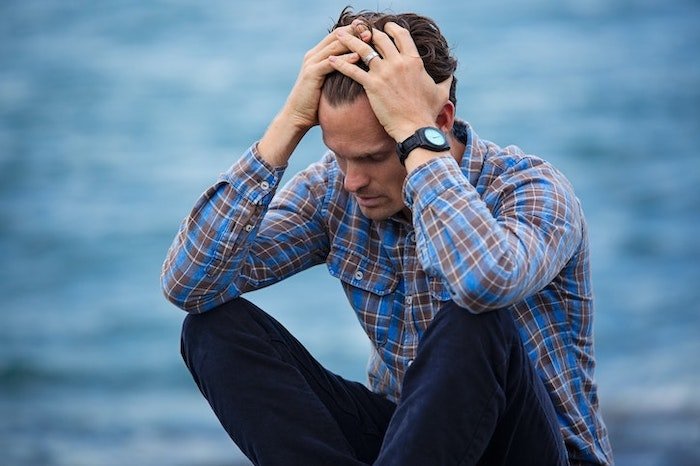 There is an unnecessary stigma surrounding addiction. This stigma and the negative stereotypes that are attached to those struggling with addiction can stop people from seeking crucial treatment.
We do not want that to be the case for you.
If you are here, you have taken the first brave step towards recovery, and we applaud that.
We understand admitting you need help can bring with it feelings of embarrassment and shame, but here at OK Rehab, we know what you are going through, and we are not here to judge but to help.
With this help, you can be placed in a drug and alcohol rehab in North Yorkshire in no time and on the road to recovery. Call us today on 0800 326 5559 to see what we can do for you.
Please call our 24-Hour Helpline: 0800 326 5559
How to spot a drug or alcohol addiction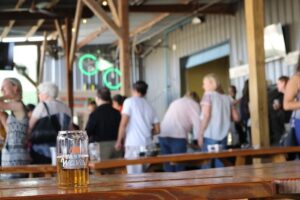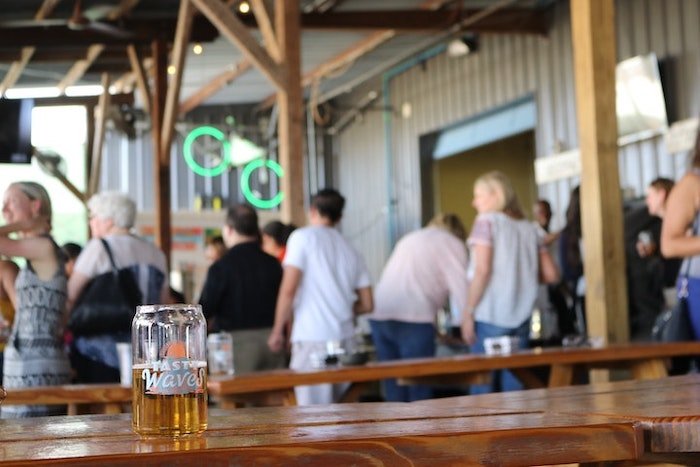 It can be surprisingly easy to convince yourself that you have a healthy relationship with drugs and alcohol, even if this is not the case.
Many people normalise this behaviour and surround themselves with others who also use substances, so it can take a long time to realise that you have a problem.
If you use addictive substances on a regular basis, your chances of becoming addicted are higher than you may think.
As a result, it's important to be aware of the potential signs of addiction.
Common signs of a drug or alcohol addiction in yourself and others include:
A decline in grooming and personal hygiene
Lack of interest in education, work and family responsibilities
Strong and frequent cravings for substances
Physical

withdrawal symptoms

such as shaking, nausea and hallucinations
Becoming withdrawn and isolated
Lack of energy
Frequent mood swings
Please call our 24-Hour Helpline: 0800 326 5559
The CAGE Questionnaire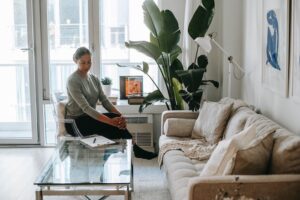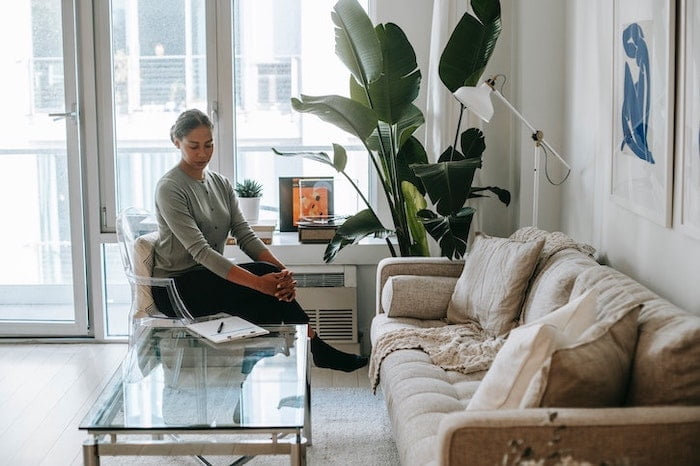 If you are concerned that you or someone you know may be living with an undiagnosed drug or alcohol addiction, you can use the CAGE questionnaire to gauge the seriousness of the situation.
This is a simple quiz made up of four questions, each designed to spot the potential signs of addiction. Many doctors in North Yorkshire rely on this test as a primary method in the initial diagnosis of a substance use disorder. [4]
CAGE stands for Cut, Annoy, Guilty and Eye, each of which is covered in the following questions:
Have you ever felt you ought to cut down on your drinking or drug use?
Have people annoyed you by criticising your drinking or drug use?
Have you felt bad or guilty about your drinking or drug use?
Have you ever had a drink or used drugs first thing in the morning to steady your nerves or to get rid of a hangover (eye–opener)?
Each 'no' answer is worth 0 points, while each 'yes' answer is worth one point.
If you score two or more points, this can indicate a potential dependency on drugs or alcohol, and you should seek medical guidance.
Please call our 24-Hour Helpline: 0800 326 5559
What is an intervention?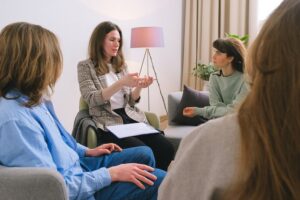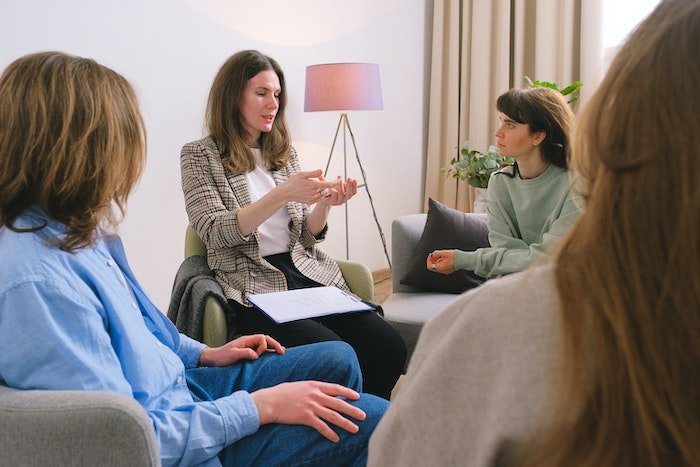 An intervention is a meeting between someone who is affected by addiction and the friends and family members that care about them.
The purpose of an intervention is to encourage your loved one to seek help and to help them understand the effect that their behaviour is having on their wider circle.
Organising and holding an intervention in North Yorkshire is not an easy task – continue reading to learn what you need to do in order to have the greatest chance of success.
Form your intervention team
The first thing you should do is decide who will be involved in the intervention. This should ideally be people who are close to the affected person, such as friends, family members and respected members of their faith.
Try to include no more than ten people to prevent the meeting from being too overwhelming, and avoid having children present at the intervention.
It is recommended that you hire a North Yorkshire professional to run the meeting – this may be a trained and experienced counsellor or a dedicated interventionist. They will be able to keep the topics on track and diffuse any tense situations.
Choose a time and place
It's important to select a neutral location for this meeting, ideally somewhere that the affected person cannot quickly remove themselves from.
If you choose to hold the intervention in their home, they may ask you to leave or lock themselves in their bedroom.
You should also do your best to ensure that your loved one is not under the influence of drugs or alcohol during the meeting, as this may affect their capacity to understand the situation and can even prevent them from remembering it entirely.
Plan the meeting
Each person should write a prepared statement that they will take turns to read out loud to the group.
It should be short, clear and concise, detailing how they feel about the person and how the addiction has affected them personally.
Avoid shouting, placing blame, crying hysterically or attempting to make the affected person feel guilty. If any member of the group feels concerned about their ability to remain calm during the intervention, they should consider not attending.
Research addiction and treatment centres
It can be helpful to research as much as you can about the topic of addiction as well as potential treatment centres in North Yorkshire.
This can help you to provide a strong argument backed up with facts, and you will have the necessary information to get your loved one into treatment if they agree to seek professional help.
Decide on consequences
Although it may seem harsh, coming up with consequences that will be carried out if the affected person refuses to seek treatment can be an effective catalyst in pushing them towards help.
These may include a relationship breakdown, losing access to children or being denied financial assistance.
Have a plan B
Some people do not respond well to the confrontational nature of an intervention, and they may react by pushing you away or becoming angry.
In these cases, you should make sure to come up with a plan B beforehand.
The Community Reinforcement and Family Training (CRAFT) method of intervention is a gentle and more family-focused option in which family members are given the tools over time to effect gradual change. [3]
This can help you to avoid enabling your loved one and learn how to reinforce positive behaviours, guiding them towards professional treatment without the stressful and emotionally-charged aspects associated with a traditional intervention.
Next steps
If the intervention appears to be going smoothly, it's important to react in a positive and engaging manner.
Make sure the affected person feels listened to and heard, so avoid interrupting them or speaking over them. Don't dismiss their concerns or try to make them feel guilty – simply listen and allow them to speak.
It's also crucial to keep in mind that addiction is a powerful disorder. Your loved one may appear to be responsive and motivated to make a change, but how much of that is the addiction speaking?
Once the intervention is over, give them around a week to begin making the necessary changes – this may include reaching out to treatment centres in North Yorkshire or applying for NHS-funded rehab.
You can then check in with them to ensure that they are on track and give them another nudge if needed.
Please call our 24-Hour Helpline: 0800 326 5559
Why should I choose OK Rehab?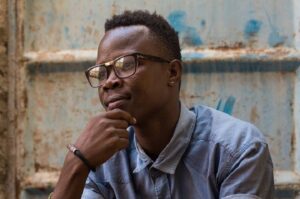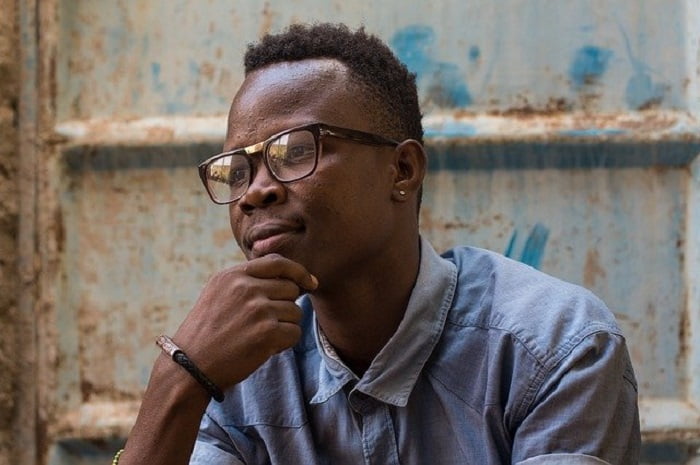 OK Rehab is comprised of an excellent team of dedicated individuals that have all experienced addiction themselves in the past.
This means we know better than anyone what you are experiencing right now, and we understand the complex emotions that you are feeling during this tough time of seeking support for your addiction.
This also makes us the best-equipped people to help. We know through our own experience and experience helping other clients what works and what does not when it comes to addiction treatment, and we can now pass this knowledge on to you.
Because we have experienced similar situations to yours previously, we can also offer a completely judgement-free zone when discussing details surrounding your addiction.
We have heard it all before, and we will always aim to get you the help you need, regardless of your personal situation.
We recognise how crucial this time is for you, so we strive to not only find you the best possible care and addiction treatment in your area but to do so as fast as possible.
Whilst struggling with an addiction, wasted time can be dangerous and too much of it can cause a relapse. This is not what we want for our clients, so we work to get you placed in the right rehab before this becomes a possibility.
Please call our 24-Hour Helpline: 0800 326 5559
Is drug and alcohol rehab in North Yorkshire covered by health insurance?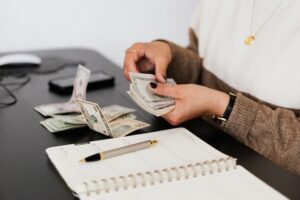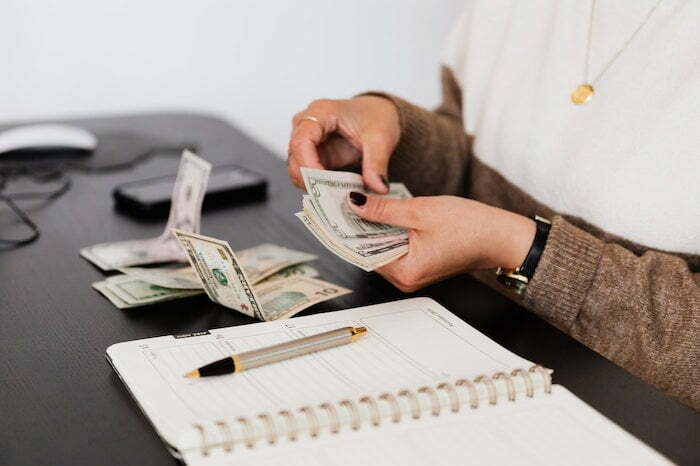 As residents of North Yorkshire benefit from the free healthcare services provided by the NHS, many people do not think to take out health insurance.
However, this service can be invaluable when it comes to accessing treatment options that may not necessarily be covered by the NHS.
If you have private health insurance, you may be covered to attend drug and alcohol rehab in North Yorkshire.
Of course, each policy is different. You should thoroughly read the terms and conditions to determine which treatments are covered by your policy, and be aware that you will likely be required to disclose your addiction when making a claim.
This can increase your future payments but will still save you a large amount of money and allow you to access a service that may not otherwise have been available to you.
The same goes for employee insurance – you should check to see whether you will be covered for drug and alcohol rehab, and be prepared to disclose your addiction to your employer if you choose to go down this route.
Please call our 24-Hour Helpline: 0800 326 5559
How long will I be in rehab?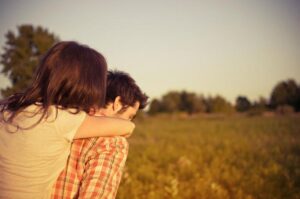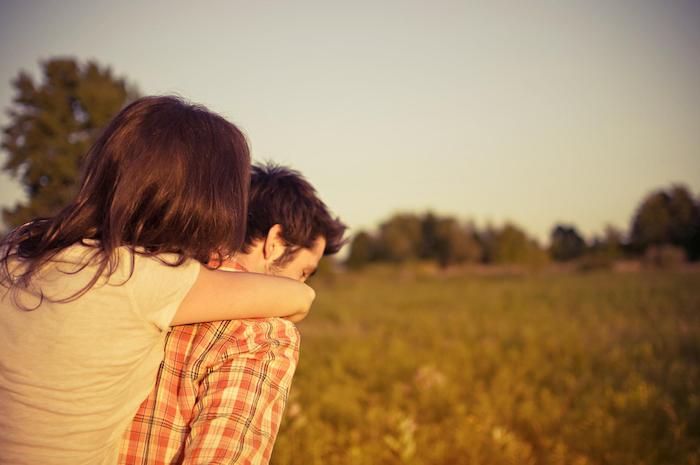 The average length of time spent in rehab is 28 days. This is the tried and tested typical time needed for clients to fully experience and benefit from rehab.
It gives you enough time to detox fully from drugs and alcohol, experience withdrawal symptoms, attend multiple types of therapies, come to terms with your addiction, identify possible triggers and root causes of your addiction, learn how to avoid them, discover new coping techniques to replace old unhealthy ones, and to overall prepare for life back home.
Of course, 28 days is just the average, and for some, this may not be long enough.
There is no shame if this is you, and a recovery is still conceivable whether it takes you the usual 28 days or much longer.
There are many factors that go into deciding how long your stay at rehab will be, and whilst some of them you can influence, such as being open to treatments and having a positive attitude, some are out of your control and cannot be helped.
As for those that may need less time in rehab than the expected 28 days, this is not an excuse to be lax when it comes to aftercare or proof that you are 'cured' of your addiction.
A full and long-lasting recovery is still very much possible in either of these situations. Instead of focusing on the finish line of the road to recovery, we recommend focusing on the journey itself and the improvement you make along the way.
Please call our 24-Hour Helpline: 0800 326 5559
How much does rehab cost?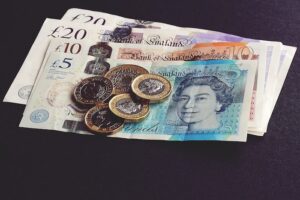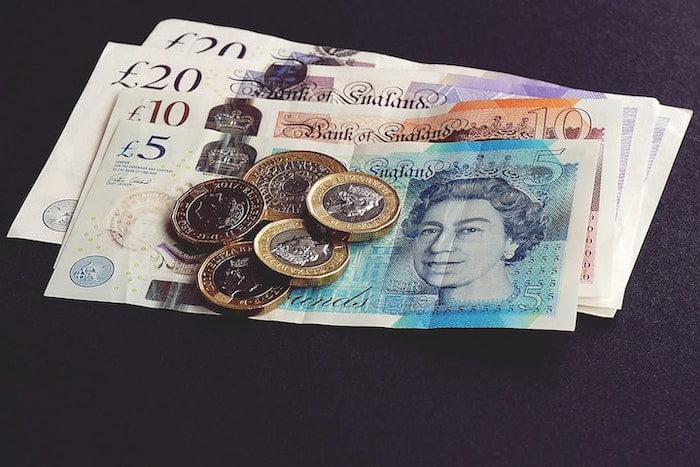 Unfortunately, many individuals will choose to go without professional treatment and opt instead for dangerous at-home detoxes due to the price tag that is assumed to come with residential rehab programmes.
Here at OK Rehab, we do not want anyone to miss out on vital addiction treatment just because of their financial situation. Rest assured that our team of councillors will strive to get you the help you need regardless of your circumstances.
During your enquiry, do not be worried about speaking out if money is a concern of yours. We can discuss any budgets you have or setbacks you may be experiencing and can often work around these obstacles.
No matter your situation, we will aim to get you the crucial addiction treatment you deserve, so don't be nervous to reach out to us.
Please call our 24-Hour Helpline: 0800 326 5559
Is drug and alcohol rehab in North Yorkshire covered by the NHS?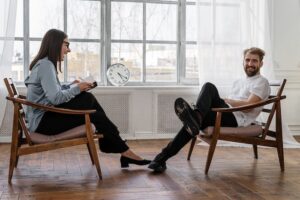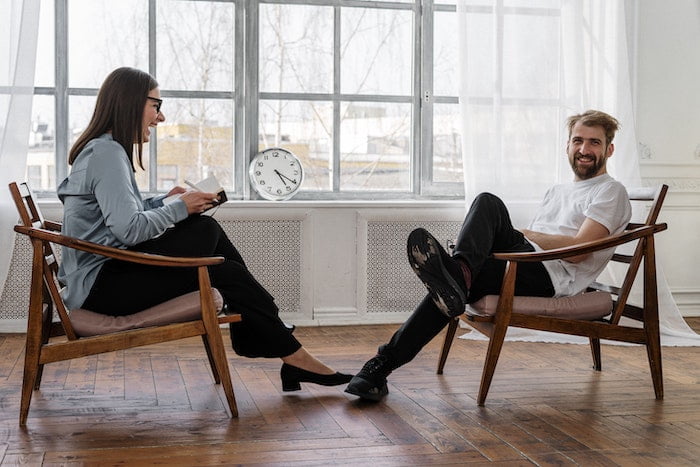 As mentioned above, the NHS is a valuable and essential service providing free healthcare to North Yorkshire residents and beyond.
It is possible to attend rehab while covered by the NHS, but the application process is extremely long and drawn out.
Even if you meet all the criteria and fulfil the requirements, a lack of space and funding means that most applications are denied.
However, if your application is successful, you will have access to high-quality care and will save a large amount of money.
In most cases, it is recommended that you try to access NHS-funded rehab in North Yorkshire if you are unable to raise funds yourself, but make sure to prepare yourself in case of disappointment.
You will first need to approach your GP, who will be able to refer you to a local drug and alcohol support team. They will lobby the council on your behalf and walk you through the process of application.
It is important to show your enthusiasm and dedication toward recovery by completing outpatient programmes, often including a supervised home detox.
The council will then review your application and make a final decision.
Please call our 24-Hour Helpline: 0800 326 5559
NHS rehab vs private drug and alcohol rehab in North Yorkshire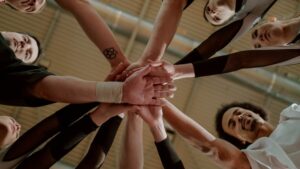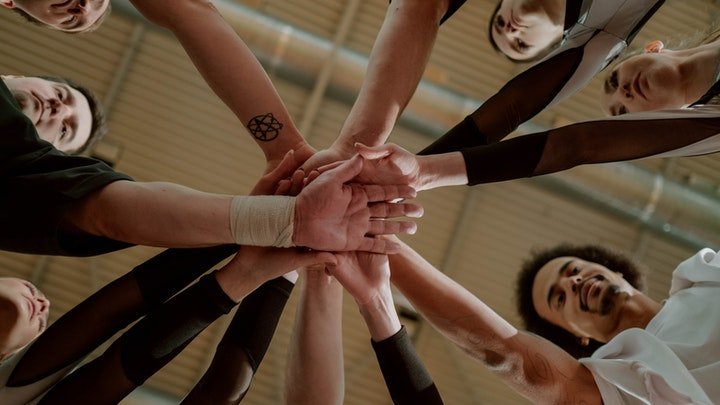 If you have the option to choose between NHS-funded rehab and private rehab in North Yorkshire, you may be struggling to make a decision.
There are advantages and disadvantages to both options, with the most common listed below.
Why choose NHS-funded drug and alcohol rehab in North Yorkshire?
You will have access to the same level of high-quality care as those who are paying for private rehab.
You will receive drug and alcohol addiction treatment for free or at a reduced cost.
You will benefit from confidentiality and be able to trust your medical team.
Why choose private drug and alcohol rehab in North Yorkshire?
You will be able to access treatment quickly, with no long waiting lists
You will have access to a wider range of therapy options, including niche methods such as equine therapy
You will be able to be more flexible with the length and type of treatment you receive
Please call our 24-Hour Helpline: 0800 326 5559
Inpatient rehab vs outpatient drug and alcohol rehab in North Yorkshire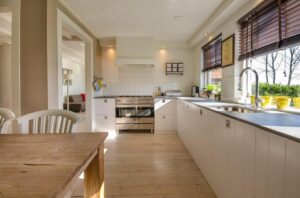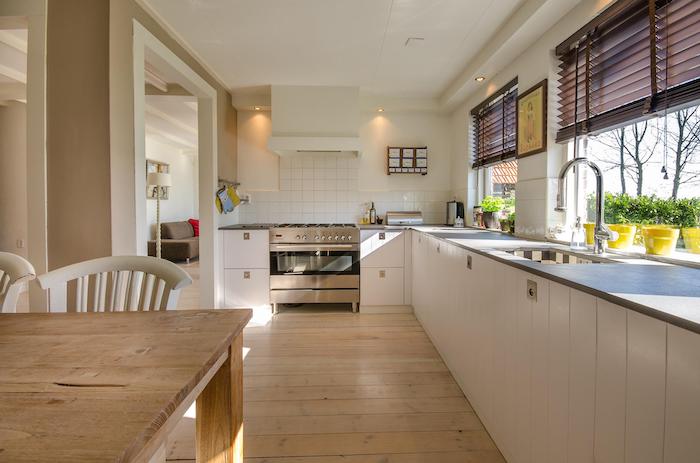 Inpatient rehab involves living full-time at the treatment centre in North Yorkshire for the duration of your treatment programme, living and dining with other patients while detoxing and attending counselling sessions.
Outpatient rehab involves attending rehab on a part-time basis, treating it almost like a job while returning home in the evenings.
Both have their advantages and disadvantages, and the option you choose will depend on the severity of your addiction as well as your personal life circumstances.
Why choose inpatient rehab in North Yorkshire?
You will be removed from your current, potentially unhealthy environment and placed in a comfortable and safe setting focused on recovery.
You have 24/7 access to trained medical staff and experienced counsellors
You will benefit from a complimentary 12-month aftercare programme
You will be able to interact with other patients, build connections and increase your social circle
Why choose outpatient rehab in North Yorkshire?
You will be able to attend rehab on a part-time basis, returning home in the evenings.
You will be able to continue with your home, work and family responsibilities while still focusing on recovery.
Outpatient rehab is often more affordable than inpatient rehab
You will receive the same quality of care in a more relaxed setting
If you are struggling to decide which option is right for you, contact our team here at OK Rehab – we will be happy to provide more detail and help you make an informed decision.
Please call our 24-Hour Helpline: 0800 326 5559
Can I recover at home?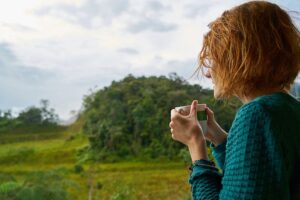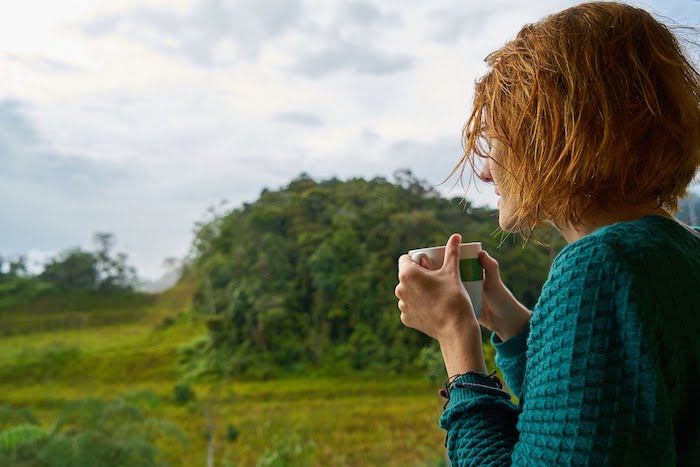 There are undoubtedly a few lucky individuals throughout the UK who succeed with at-home recoveries. Unfortunately, this is rare and an option that we are not likely to recommend to the majority of our clients.
Whilst at-home recovery options and detoxes can mean more independence for you, less commitment and a chance to stay in the comfort of your own home and possibly also stay at your job, they can be incredibly risky.
If done improperly and without the correct medical knowledge, some 'DIY' detoxes can be severely dangerous, in some cases even fatal.
It is also much harder to recover at home alone as you remain in the exact environment that most likely contributed to your addiction in some way.
The majority of addictions are caused by certain triggers such as difficult emotions you wish to avoid, traumatic events, dysfunctional families, pressuring friends, abusive relationships and stressful careers.
Attempting to recover in a place where you are more likely to encounter these triggers and be tempted to turn to drink or drugs to cope once more is much more challenging than in a professional environment.
That is only one obstacle of many. Having easier access to drugs and alcohol also makes it much harder to stay withdrawn, and at home, you can go so far as to have it delivered to your door without having to lift more than a finger.
If you are someone who is not especially strong-willed, this particular challenge could mean an unwanted early relapse.
Another drawback to attempting to recover at home is that addiction is not just a physical illness.
Addiction deeply affects the mind just as much – if not more – as it does the body, and if you are only treating the physical aspect of your addiction with a detox, you are neglecting the many mental aspects.
Only with professional support and therapy can these psychological factors of addiction be treated, rendering an at-home recovery much less likely to be successful.
One of the other disadvantages to being alone at home during this tough process is not having support.
If you are lucky, you will have friends and family readily available to help you out, but this isn't the case for everyone, and without a network of support, a relapse can be right around the corner.
Please call our 24-Hour Helpline: 0800 326 5559
Alcohol detox and rehab in North Yorkshire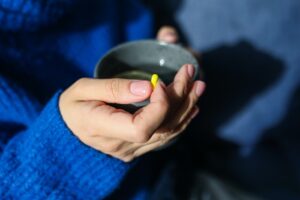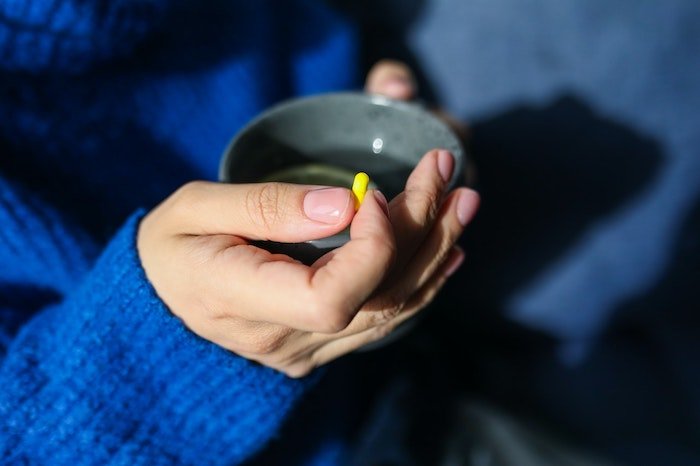 Although alcohol is one of the most commonly used addictive substances in today's society, it is also one of the most difficult and dangerous drugs to recover from.
It has been said many times that if alcohol were invented today, it would immediately be banned due to its highly addictive properties.
When the brain and body become accustomed to functioning alongside large amounts of alcohol, they may struggle when this substance is suddenly taken away.
This can lead to a range of withdrawal symptoms, many of which are merely unpleasant. However, some are dangerous and may even be life-threatening.
Common alcohol withdrawal symptoms include:
Restlessness
Nausea and vomiting
Dizziness
Uncontrollable tremors
Difficulty concentrating
Headaches
Lack of appetite
Sweating
Severe alcohol withdrawal symptoms include:
Extreme confusion and disorientation
Hallucinations (tactile, auditory and visual)
Seizures
Difficulty breathing
Unconsciousness
You may be eligible for a ten-day course of Librium; Chlordiazepoxide, a benzodiazepine used to treat both anxiety disorders and alcohol withdrawal. [5]
This medication can help to prevent withdrawal-related seizures and is often prescribed at drug and alcohol rehab in North Yorkshire.
You could also receive other medication like Acamprosate (Campral®), an antidepressant like nefazodone, desipramine, or imipramine, or the opioid antagonist Naltrexone which helps to uncouple the relationship between alcohol and pleasure.
Once you have successfully detoxed from alcohol, you will be able to focus on rewiring your brain and tackling the psychological issues that may have contributed to your addiction.
This can be achieved by attending regular counselling sessions during and after rehab, as well as accessing the wide range of aftercare services that are available across North Yorkshire.
If you go on to have CBT therapy for alcohol addiction, a report has proved that the success rate is 83.87%. Therapy after treatment is therefore highly recommended. 
Please call our 24-Hour Helpline: 0800 326 5559
Cocaine detox and rehab in North Yorkshire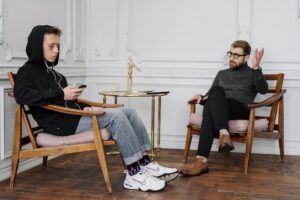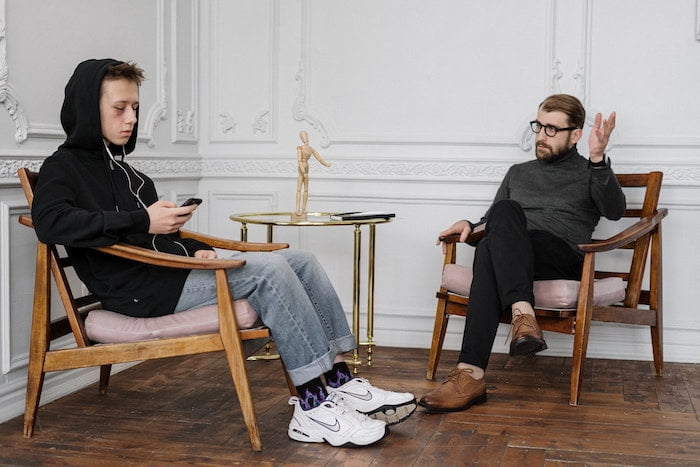 Often associated with parties and nightlife, cocaine use can seep into everyday life and lead to a crippling psychological addiction.
This is because cocaine enters and leaves the brain extremely quickly, often in the span of just 30 minutes. Many people end up chasing this high repeatedly, ingesting cocaine multiple times in one session.
If this behaviour is performed regularly, the brain may become unable to produce serotonin without cocaine, leading to severe depression and anxiety.
Cocaine is not physically addictive, so a cocaine detox is not necessary. Most people will experience withdrawal symptoms such as intense cravings for this substance as well as difficulty feeling pleasure and extreme fatigue.
This can last for seven-to-ten days, although in some cases, the psychological effects can persist for months after treatment has ended. [6]
Counselling and medication can help, and drug and alcohol rehabs in North Yorkshire can provide a safe and comfortable environment to recover from cocaine addiction.
Please call our 24-Hour Helpline: 0800 326 5559
Heroin detox and rehab in North Yorkshire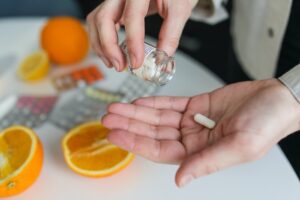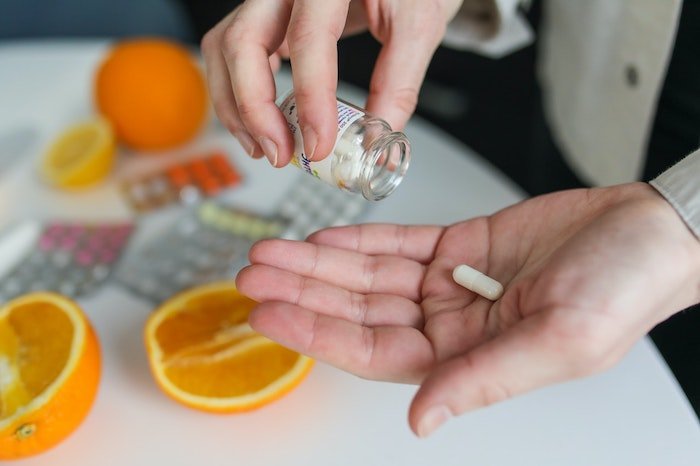 A notoriously addictive and challenging substance to recover from, heroin requires an immersive inpatient treatment programme to deal with the unpleasant side effects of withdrawal and intense psychological symptoms.
Most people can choose between a traditional heroin detox or maintenance therapy in North Yorkshire, which involves switching from heroin to a safer and medically-dispensed substance.
This is usually methadone which can be addictive in its own right but is generally regarded as a better option than heroin. It can keep withdrawal symptoms at bay and reduce the risk of overdose. [7]
Some people remain on maintenance therapy for the rest of their lives, while others will go on to detox and remain sober.
Heroin can be dangerous to detox from without medical supervision, as your tolerance to this substance drops drastically as soon as you stop regularly ingesting it.
This means that if you relapse, you are at a greater risk of overdose and potential death.
No matter which option you choose, you will need to complete a course of counselling lasting at least three weeks, ideally continuing this treatment even after you leave rehab in North Yorkshire.
Please call our 24-Hour Helpline: 0800 326 5559
Cannabis detox and rehab in North Yorkshire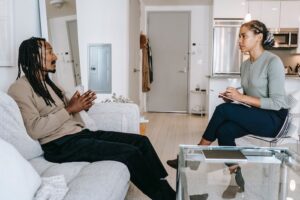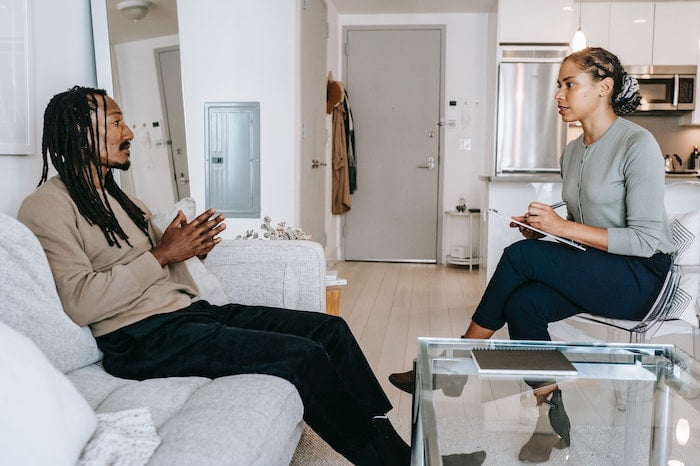 With cannabis becoming increasingly legalised across the world, it can be easy to overlook the negative consequences of this substance.
Although cannabis is not physically addictive, it can have strong psychological effects and result in a crippling dependency that can have many physical and mental health problems.
Drug and alcohol rehabs in North Yorkshire are admitting more patients than ever who are presenting with signs of cannabis addiction, with symptoms ranging from depression and anxiety when not using the substance to intense cravings and even the onset of psychosis in previously healthy people.
Counselling is an effective tool used in cannabis rehab in North Yorkshire, with patients encouraged to explore their feelings and examine their potentially detrimental behaviours and mindsets.
Of course, they are assisted in reducing and completely stopping their intake of cannabis. This is generally regarded as safe and can usually be completed with minimal medical supervision.
Once patients have successfully completed their treatment programme, they will be encouraged to attend ongoing counselling outside of rehab as well as find local North Yorkshire support groups that meet regularly and encourage social interaction.
Please call our 24-Hour Helpline: 0800 326 5559
What is a dual diagnosis?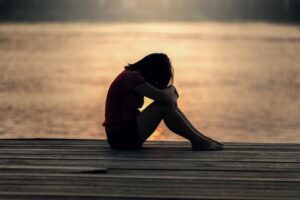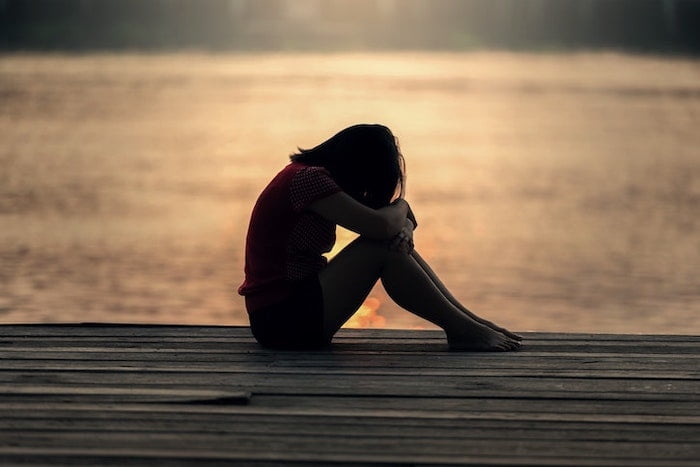 Our mental and physical health are extremely intertwined, and it can be difficult for one to exist without the other.
Many people think of addiction as purely a physical ailment, but this disorder has a large psychological aspect.
A dual diagnosis occurs when a person is living with both a substance use disorder and a mental health condition, and this is often not discovered until they enter rehab and are professionally diagnosed. [8]
According to the NESARC data, 28.6% of anyone with a current alcohol use disorder diagnosis had at least one other personality disorder like bipolar disorder.
Several mental health conditions are commonly associated with a dual diagnosis, and these are listed below:
Both conditions must be treated simultaneously for the best chances of long-term success. If only the addiction is treated, the symptoms of the mental health condition may cause the affected person to relapse shortly after leaving rehab.
Treatments for a dual diagnosis involve a combination of medication, counselling, detox and making any necessary lifestyle changes.
Please call our 24-Hour Helpline: 0800 326 5559
How can drug and alcohol rehab in North Yorkshire help with relapse prevention?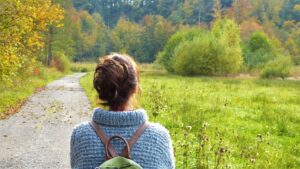 While relapse is a common part of addiction recovery, it does not have to be inevitable.
Before leaving rehab, you will work with your counsellor and medical team to come up with a relapse prevention plan. This is a strategy that you will refer to for months and even years to come, and if used correctly will help you to stay on track with your recovery.
Identifying and managing triggers
If you aren't aware of the places, events, items and people that have the potential to trigger you, it will be difficult for you to manage your response to these things.
You will work with your counsellor during drug and alcohol rehab in North Yorkshire to identify the things that trigger you and work towards managing them effectively.
Becoming aware of your triggers can be the difference between recovery and relapse, as it allows you to retrain your brain and mindfully approach each challenge.
Roleplaying potential scenarios
It can be helpful to prepare as much as possible for the challenges that you may face in the outside world and roleplaying scenarios that may occur in daily life that have the potential to trigger you can be an effective relapse prevention technique.
Your therapist in North Yorkshire may encourage you to act out situations that you feel concerned about, such as being invited to the pub or facing a stressful event at work.
This will allow you to practice reacting in a healthy way until it becomes second nature to you.
Learning effective techniques
There are many techniques that you can refer to while in recovery, many of which can help you to avoid a relapse.
One of the most effective techniques is HALT which stands for Hungry, Angry, Tired and Lonely.
Each of these sensations can make us more vulnerable to slipping back into detrimental mindsets and potentially relapsing. Checking in with yourself regularly by thinking 'HALT' can help ensure that you are living a healthy and balanced life.
Please call our 24-Hour Helpline: 0800 326 5559
Which aftercare services are available in North Yorkshire?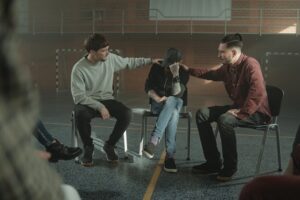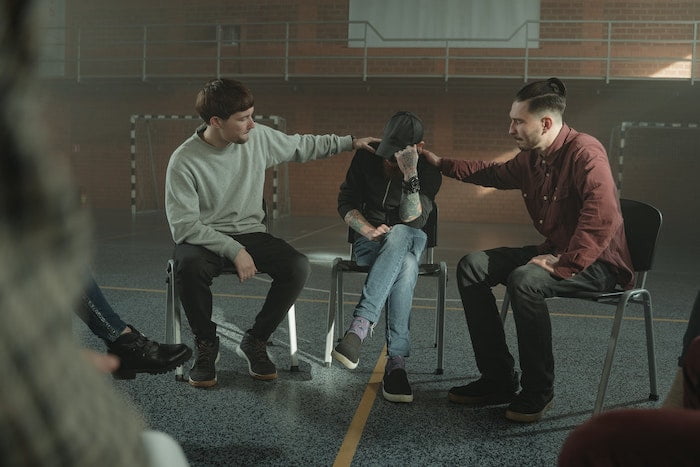 It's common for people to focus primarily on the importance of rehab, often assuming that they will be 'cured' once they have completed their chosen treatment programme.
Much of the hard work begins once the patient has left rehab. They will be back in their former environment, surrounded by potential triggers and with no barriers between themselves and the substances they crave.
Once you leave drug and alcohol rehab in North Yorkshire, it's crucial that you access one or more of the aftercare services that are available in this county.
Some of the most common and effective aftercare services in North Yorkshire are listed below:
Outpatient programmes allowing patients to attend rehab on a part-time basis
Home detox programmes allow patients to detox from home under medical supervision safely
Rehab alumni programmes for patients who have successfully completed their treatment programme
SMART Recovery, an empowering addiction treatment programme similar to CBT
Ongoing counselling to continue the work that patients have started in rehab
Al-Anon meetings for family members and friends of addicted people in North Yorkshire to find support and guidance
Addiction recovery is an ongoing process, and you will need to make your sobriety a major priority in your life for years to come for the best chance at long-term recovery.
There are many more ways to help you stick to your recovery plan. This includes following the 5 Rules of Recovery:
change your life for the better
be completely honest with yourself and those around you
don't be afraid to ask for help
practice self-care
don't bend the rules
Please call our 24-Hour Helpline: 0800 326 5559
How to get in contact with OK Rehab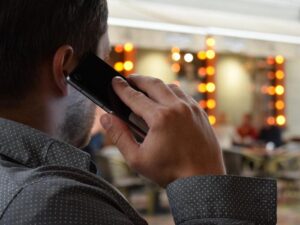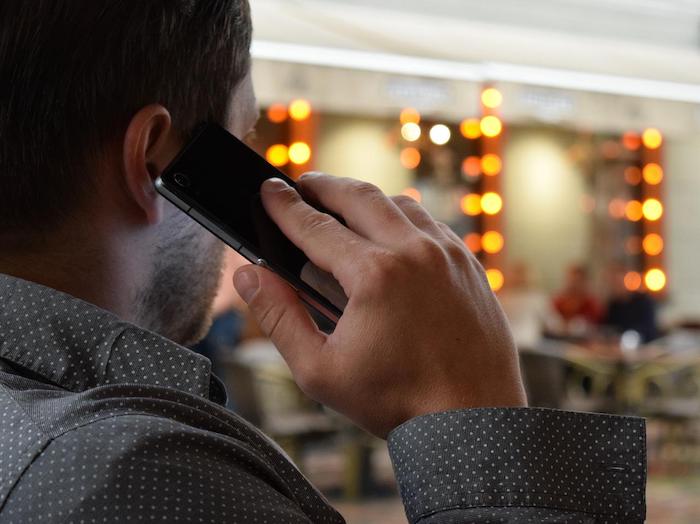 If you are ready to receive treatment for your addiction and are considering a drug and alcohol rehab in North Yorkshire, contact us today via one of the following, and we can help get you there as soon as possible.
Call us on 0800 326 5559. You can also fill in the online form to receive a call back when we are available.
Please call our 24-Hour Helpline: 0800 326 5559
References
[1] https://www.datanorthyorkshire.org/JSNA/articles/alcohol-needs-assessment/
[2] https://www.examinerlive.co.uk/news/local-news/north-yorkshire-records-highest-number-19155072
[3] https://www.ncbi.nlm.nih.gov/pmc/articles/PMC4394369/
[4] https://www.ncbi.nlm.nih.gov/pmc/articles/PMC5094111/
[5] https://www.ncbi.nlm.nih.gov/pmc/articles/PMC4606320/
[6] https://www.ncbi.nlm.nih.gov/pmc/articles/PMC1237006/
[7] https://nida.nih.gov/publications/research-reports/heroin/what-are-treatments-heroin-use-disorder