Are you concerned about your substance use and considering attending drug and alcohol rehab in Northamptonshire?
You are not alone in your worries and have come to the right place.
Residents of Northamptonshire are being admitted to hospital due to alcohol-related health reasons at a higher rate than ever before, with a 50% increase in just six years.
The county is also struggling with the increasing rate of drug use. Between 2016 and 2018, there were 93 deaths directly attributed to drugs, and this number continues to rise steadily.
In a bid to tackle these worrying statistics, Northamptonshire Council has launched a public call to action and is working hard to educate and rehabilitate its residents who are struggling with drug or alcohol addiction.
If you are one of them, we can help you to take control of your health and receive the support you need to make a change.
Please call our 24-Hour Helpline: 0800 326 5559
Barriers to support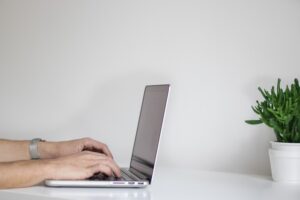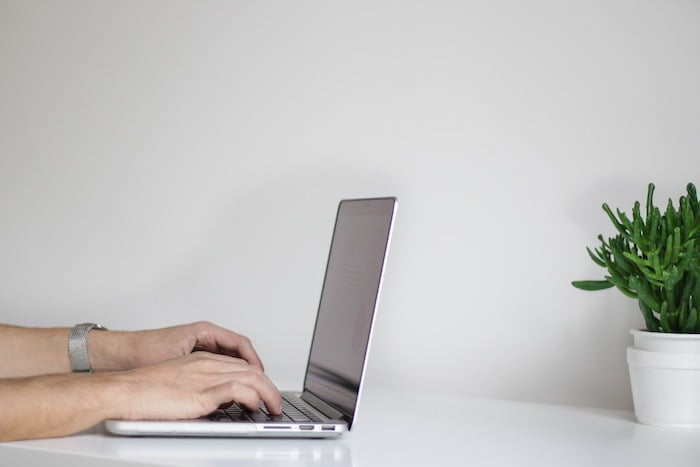 Looking for drug and alcohol rehab in Northamptonshire can be a long hard road. Addiction is a huge and complex disorder that can easily make its way into every corner of sufferers' lives. The best way to fight against it is always to seek professional help.
Unfortunately, there isn't a way to fully and completely cure addiction. But with the right help, it can be managed, and you can get your life back on track.
Many people in the circumstances like these feel ashamed or are worried that they may face judgment once people know about their problems.
This often also translates into a reluctance to get the help that they very much need. But at OK Rehab, we understand exactly what you're going through. In fact, we've been through it ourselves. And we only want to help you move forward.
Before you back away in fear from pre-conceived ideas about something you don't think is going to suit you, addiction treatment isn't all just residential facilities.
There are a huge array of treatments available, designed for every substance and kind of addiction, every personality type, and every other set of circumstances that need to be taken into consideration.
But before we go over that in more detail, let's look at some of the key signs that someone might have an addiction in the first place.
Please call our 24-Hour Helpline: 0800 326 5559
Holding an intervention for a loved one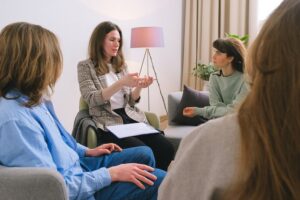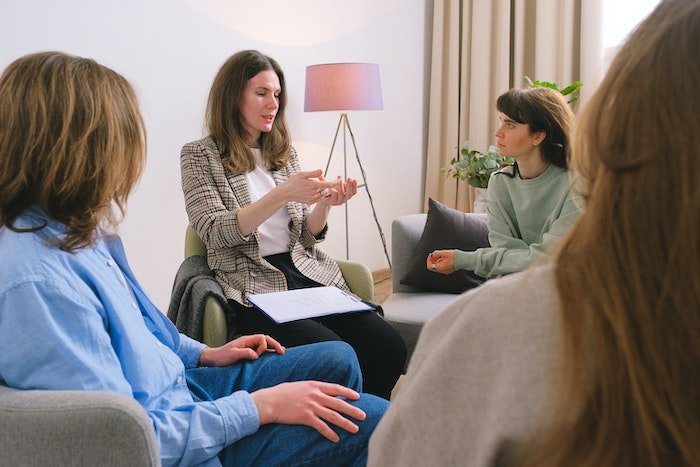 There are few things in life more upsetting than watching a friend or family member struggle with an addiction that is impacting every aspect of their life.
Instead of ignoring the elephant in the room and potentially enabling their addiction, consider planning an intervention to help them realise the consequences of their behaviour and encourage them to seek professional treatment in Northamptonshire.
It's likely that you have never done this before, so we have listed some simple steps below that should help you begin to plan a successful intervention.
Decide who will attend the intervention. This is generally a maximum of 10 people, all of whom know the affected person well and may have some influence on their life.
Consult a professional interventionist or counsellor, who will have more insight into the mind of an addicted person and which techniques may be most effective.
Research and gather as much information as possible about addiction in general, as well as the specific addiction that your loved one is suffering from.
Decide on a date, time and location to hold the intervention. This should be in a neutral location and, if possible, when they are not under the influence of any substances.
Each member should prepare a statement to read during the intervention, describing how the addiction has personally affected them.
Prepare information on potential rehab centres and treatment programmes in Northamptonshire to make it easier for your loved one to seek help once they have made the decision to seek professional help.
Decide on specific consequences if the affected person refuses to seek help, which may include limited contact with their children or being financially cut off.
Hold the intervention, ensuring that all members of the group remain calm. Becoming angry, judgemental or hysterically upset may push the affected person further away.
Follow up with the affected person to ensure that they are taking steps to seek treatment and feel committed to their recovery.
Of course, a traditional intervention may not be the best approach for everyone. If there is a risk of this type of confrontation potentially alienating the affected person, you may decide to look into other options.
The Community Reinforcement and Family Training (CRAFT) approach to intervention is designed to help family members guide their loved ones towards treatment by rewarding positive behaviours while refusing to engage with negative ones.
It can also help to improve communication within families as well as prevent anyone from enabling the affected person.
Please call our 24-Hour Helpline: 0800 326 5559
Spotting the signs of addiction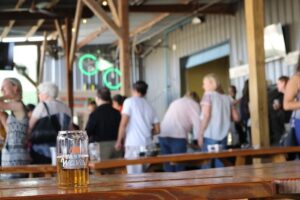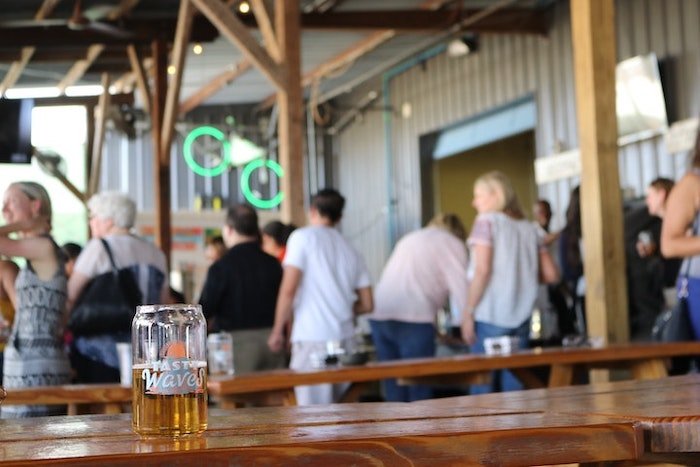 You might need help if:
You're unable to stop participating in addictive behaviour or consuming addictive substances, no matter how much it wrecks various parts of your life.
There have already been consequences in your life as a result of your addiction (these can range from being caught drunk driving, to personal relationships being negatively affected, to decreased socialisation, to negative consequences at work.)
You've binged/gone out of control regularly
If and when you do try and stop, you experience physical and/or psychological withdrawal symptoms (we'll go over what those can be in a bit more detail later)
You're experiencing other physical symptoms, such as weight loss, memory loss, changes in speech (e.g. Slurring), bloodshot eyes or increased tolerance to drugs and/or alcohol.
You're experiencing disrupted sleep and/or insomnia.
You're more willing to take risks, more willing to lie to those around you, are less interested in activities and hobbies you used to enjoy, are more willing to neglect important obligations and are more likely to neglect your work and personal life.
People around you have started to notice changes in your behaviour
Please call our 24-Hour Helpline: 0800 326 5559
The CAGE Questionnaire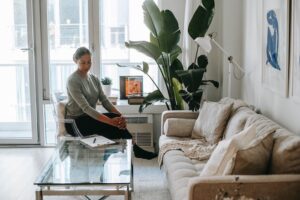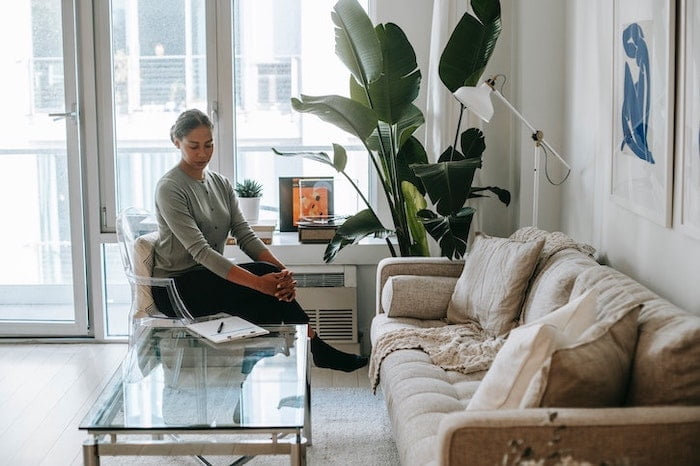 These might not apply to every single addiction, but if you recognise even one of them, it could be time to get treatment.
If you knew there existed a clear, simple test for the signs of addiction that you could take at home in as little as two minutes, would you take it?
The CAGE questionnaire is often used by doctors to spot the potential signs of addiction in their patients, but it is easy enough to self-administer at home.
It can indicate whether you may have developed a dependency on drugs or alcohol, as well as whether your relationship with these substances is becoming unhealthy.
CAGE stands for Cut, Annoy, Guilty and Eye and comprises the following four questions, each with a simple 'yes' or 'no' answer.
Have you ever felt you should reduce or cut your alcohol or drug use?
Have you ever felt annoyed at other people for criticising your alcohol or drug use?
Have you ever felt guilty about your alcohol or drug use?
Have you ever used drugs or alcohol as soon as you opened your eyes in the morning?
If you answer yes to zero-to-one questions, this may indicate that you currently do not have any concerning behaviours around drugs and alcohol.
A score of two or more may be a sign of potential dependence, and it is recommended that you speak to your doctor about your concerns.
The last question is probably the most important, and an answer of 'yes' may indicate an unhealthy relationship with drugs or alcohol even if you answered 'no' to all other questions.
Please call our 24-Hour Helpline: 0800 326 5559
How much does rehab cost in Northamptonshire?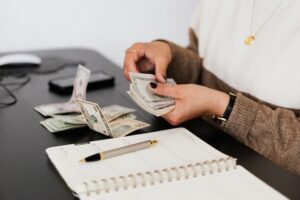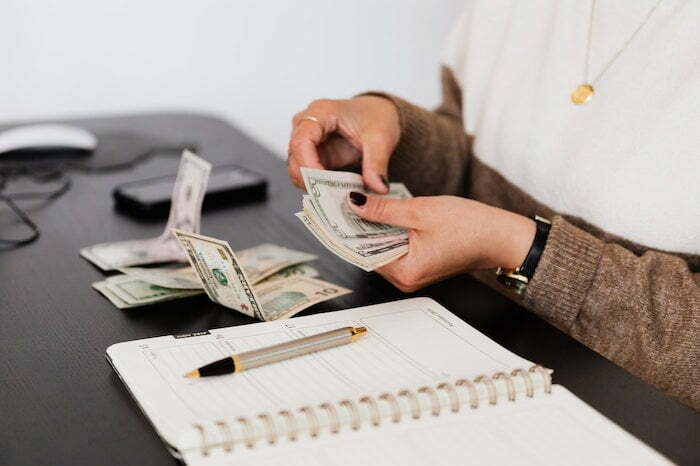 If your budget for addiction treatment is small or non-existent, don't let this put you off the idea of attending rehab.
Many people crowd-fund the money needed for drug and alcohol rehab in Northamptonshire by relying on donations from their friends and family.
You may also be covered under your health or employee insurance and, in some cases, may be eligible to receive NHS-funded rehab, which is covered later in this article.
The price points of each rehab centre in Northamptonshire will vary depending on the type of facility and amenities provided, but you can expect to pay an average of £495 per day.
This equates to roughly £15,000 for a 30-day stay or £30,000 for a 60-day stay.
You may want to opt for a shorter stay, such as a 10-day detox programme, which can cost around £1,500.
While this may save you money in the short term, it does not include the intensive counselling and psychological therapy that is crucial to recovery. In addition, this may result in numerous rehab stays, ultimately costing a lot more than the initial price.
Please call our 24-Hour Helpline: 0800 326 5559
How long does rehab last in Northamptonshire?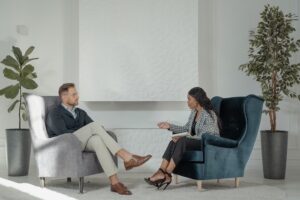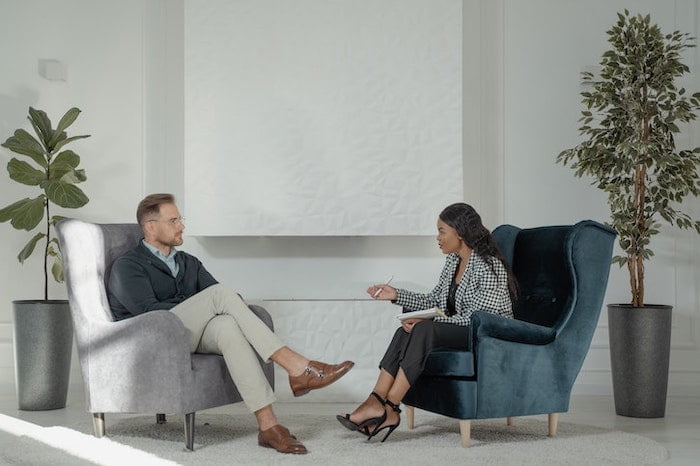 While you may want to complete the rehab process as quickly as possible in order to get back to your regular life, it's important to make the most of this opportunity and see it as a stepping stone toward long-term recovery.
The most common length of time that most people remain at rehab in Northamptonshire is 28–30 days. This allows time to complete the detox process, attend counselling sessions for several weeks and develop a detailed relapse prevention plan.
The shortest rehab stay available generally lasts for seven-to-ten days and involves full detoxification, a gradual tapering-off process that allows you to safely remove all traces of the substance from your system.
This detox programme is most commonly used for alcohol and helps patients recover from their addiction's physical effects.
You are likely to see the best results if you stay at drug and alcohol rehab in Northamptonshire for at least 28 days.
It is recommended that you remain at your chosen rehab clinic for the duration of your stay, so try to resist the urge to check out early.
Please call our 24-Hour Helpline: 0800 326 5559
Can drug and alcohol rehab be covered on the NHS?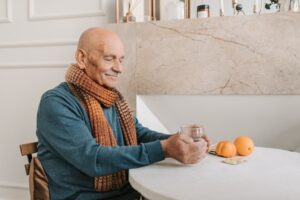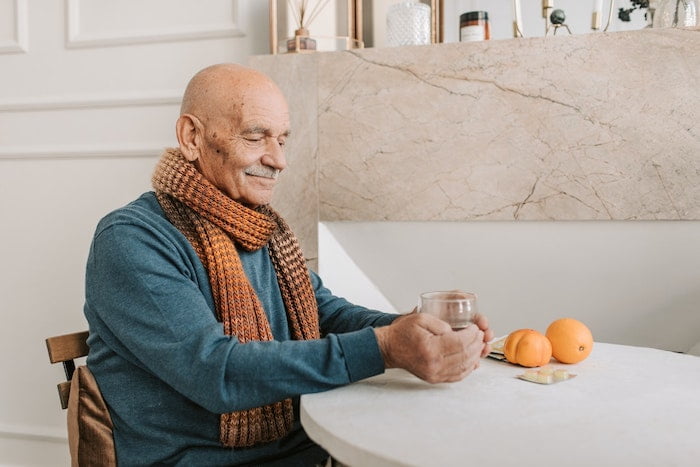 Many people are unable to afford the high fees associated with private drug and alcohol rehab in Northamptonshire.
Although there are a number of strategies that can reduce the cost, such as a shorter stay or a shared room, there are still a number of people who do not have any type of budget for treatment.
In cases like this, it is possible to apply for NHS-covered rehab.
For the best chance of being selected, you will need to work with a local drug and alcohol support team who will lobby the council on your behalf, and your GP will be able to refer you to an appropriate team.
The council will want to see proof that you are dedicated and enthusiastic about your recovery, which may be demonstrated by completing local outpatient programmes and seeking NHS counselling.
Due to a lack of funding and the sheer number of people who require drug and alcohol rehab on the NHS, the majority of applications will, unfortunately, be denied.
Other accessible free and NHS-run addiction treatment services operating in Northamptonshire include:
1. CAMHS Northampton
Address: First Floor, Newland House, Northampton, NN1 3EB
Telephone: 03000 273737
Website: https://www.nhft.nhs.uk/camhs
2. Turning Point Northamptonshire & Milton Keynes
Address: 1-9 Barton Road, Bletchley, Milton Keynes, Buckinghamshire, MK2 3HU
Telephone: 01234 219817
Website: https://www.turning-point.co.uk/
3. Substance to Solution (Change Grow Live)
Address: Spring House, 39 Billing Road, Northampton, NN1 5BA
Telephone: 0808 169 8512
Website: https://www.changegrowlive.org/substance-to-solution-northamptonshire/northampton
4. Bridge Substance Misuse Programme
Address: 63c Gold Street, Northampton, NN1 1RA
Telephone: 01604 621259
Website: https://www.bridge-northants.org.uk/
Please call our 24-Hour Helpline: 0800 326 5559
Can health insurance cover drug and alcohol rehab?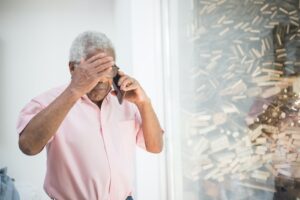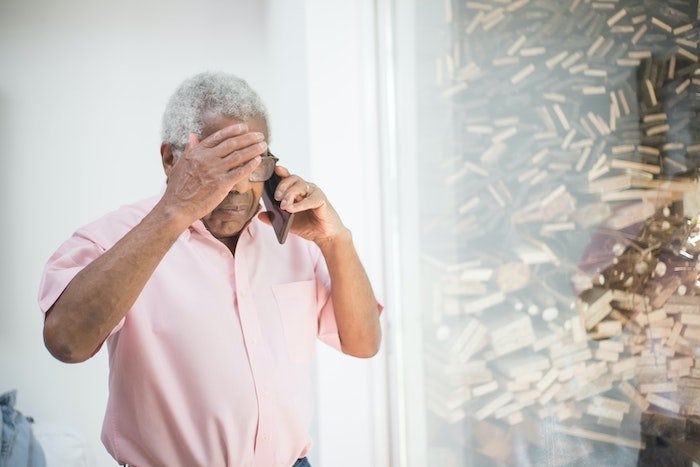 If your budget does not stretch to drug and alcohol rehab and your NHS application has been denied, you may have the option to receive treatment through your private health or employee insurance in Northamptonshire.
Many health and employee insurance policies will cover a stay at rehab for a drug or alcohol addiction, so it is recommended that you read through the terms and conditions of your policy to see which options you may have.
In most cases, you will be required to state the reason for your claim, which can increase your future payments for private health insurance.
In the case of employee insurance, some people feel uncomfortable with the idea of disclosing their addiction to their employer for fear of potential consequences.
If this is the case for you, you may want to look into alternative payment methods such as crowdfunding or raising money through family and friends.
Please call our 24-Hour Helpline: 0800 326 5559
NHS rehab or private rehab – which is more effective?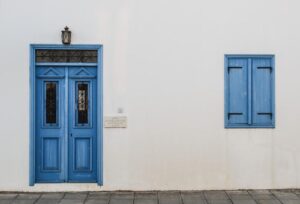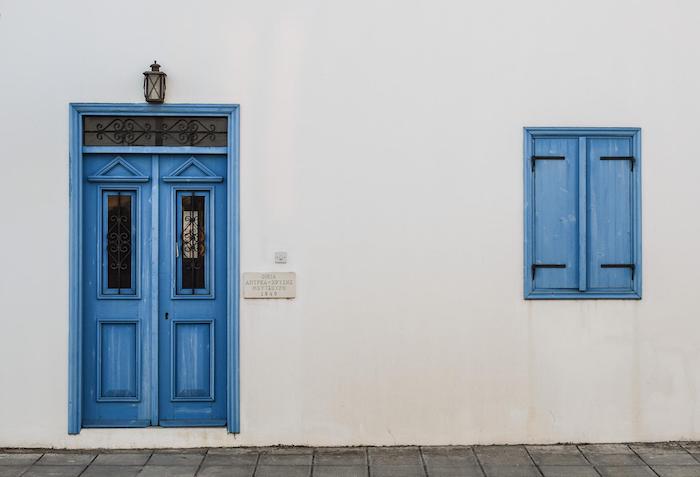 While private rehab can be expensive and is therefore inaccessible for many people, it is generally regarded as the most effective form of drug and alcohol treatment.
As many people struggling with addiction know, time is of the essence when treating a substance use disorder. The waiting lists at private rehab clinics are usually very short, with many people receiving treatment just a few days after seeking help.
These clinics are often able to provide more niche forms of treatment, such as alternative and holistic therapies, allowing people with specific needs to utilise the most effective methods for them.
If you do not have the funds for private rehab, NHS-funded rehab allows you to receive treatment for free.
You will have access to the same quality of care as those that are attending private rehab, although you may not be able to access more niche forms of treatment such as equine therapy.
The waiting lists can be much longer than those of private rehab, and some people find themselves waiting months for treatment.
It is also extremely difficult to be approved for NHS-funded rehab due to the reasons described earlier in this article, so it is not accessible for the majority of people.
Please call our 24-Hour Helpline: 0800 326 5559
Should I choose inpatient or outpatient rehab?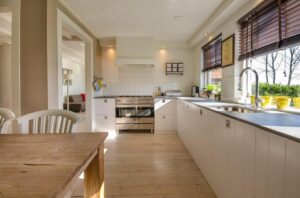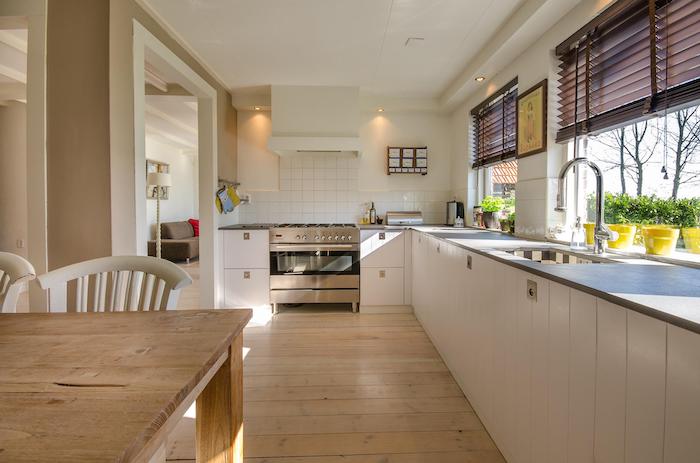 It has been scientifically proven that being removed from an unhealthy living environment and completely immersing yourself in addiction treatment is the most effective long-term recovery strategy.
Inpatient rehab involves living full-time at the treatment centre, interacting with other patients and attending therapy sessions while undergoing detox.
However, an outpatient rehab programme may be better suited to patients needing to continue with responsibilities outside treatment.
Instead of staying at the clinic for the entirety of the programme, patients will attend rehab on a part-time basis. This allows them to attend work and keep up with family and home responsibilities.
Outpatient rehab is effective for patients with a more mild substance use disorder and a stable living environment and may not be beneficial for those with a severe addiction.
Please call our 24-Hour Helpline: 0800 326 5559
The process of alcohol detox and rehab in Northamptonshire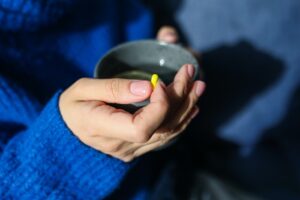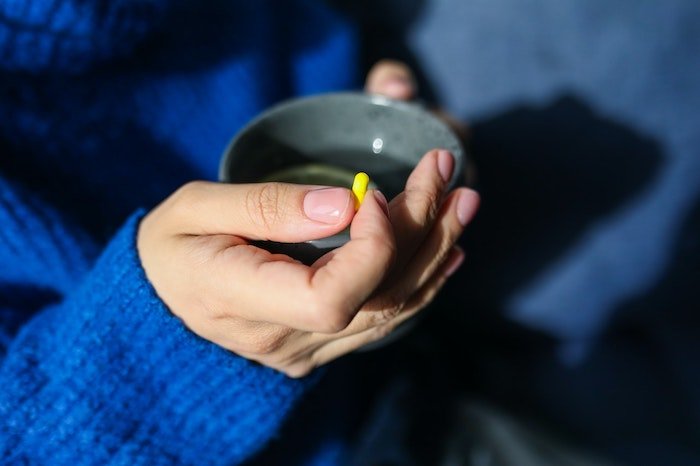 Although we are surrounded by alcohol in our daily lives, with many of our closest friends and family members regularly using this substance, it is one of the most difficult drugs to recover from.
While the psychological withdrawal symptoms can be extremely hard to work through, with cravings and triggers arising on a regular basis, the physical effects can be dangerous and even life-threatening.
Alcohol withdrawal symptoms can range from mild to severe, including nausea, trembling, sweating and seizures.
Staff at our drug and alcohol rehabs in Northamptonshire can prescribe a range of effective medications to reduce and even prevent many of the more dangerous alcohol withdrawal symptoms.
You may be placed on a 10-day course of Librium, which can alleviate feelings of extreme anxiety during the detox process and prevent withdrawal-related seizures.
As well as a traditional detox, you will also be referred to a course of intensive counselling sessions, during which an experienced counsellor will help you to unpack the factors behind your addiction and retrain your behaviours around alcohol.
Please call our 24-Hour Helpline: 0800 326 5559
Withdrawal symptoms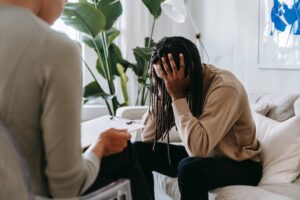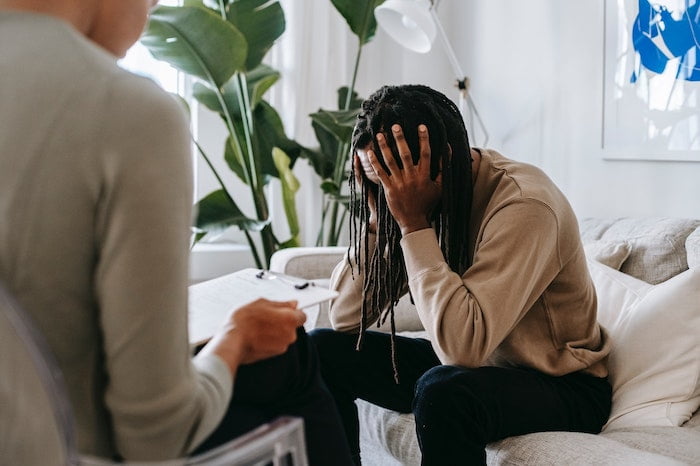 Withdrawal symptoms occur when you've become dependent on an addictive substance. More specifically, they occur when you suddenly take said addictive substance away.
They can vary widely depending on what you're addicted to, with opiates causing some of the most extreme.
For this reason, it's very important to fully research the withdrawal symptoms of the substance you're addicted to or look at the withdrawal symptoms for alcohol if that's your problem.
That way, you can get a fuller picture of what you could potentially be facing in your specific circumstances.
But to generalise, some of the most common withdrawal symptoms are:
Tremors
Seizures
Hallucinations
Changes in mood
Changes in appetite
Tiredness
Vomiting
Muscle pain
Diarrhoea
Assisted detoxes are some of the most common ways to start treatment, as they allow you to rid yourself physically of the harmful substances that are wrecking your life right from the start.
Over the course of an assisted detox, you'll be able to slowly reduce your intake of these substances, which will be replaced with specifically prescribed medication.
This is very different from simply stopping on your own, for reasons we will discuss below.
Please call our 24-Hour Helpline: 0800 326 5559
The process of cocaine rehab in Northamptonshire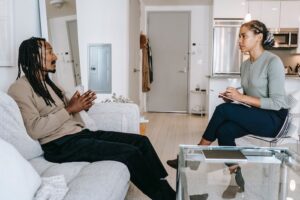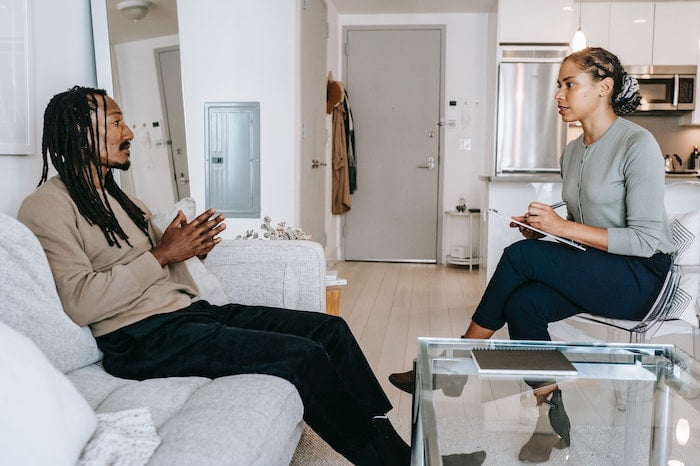 If you are living with a cocaine addiction, the phrase 'Cocaine is a hell of a drug' will most likely ring true for you.
Cocaine can be extremely difficult to recover from, and this is primarily due to the psychological dependence that can quickly take hold.
The effects of cocaine only last for a short amount of time, so many people resort to using it extremely frequently – in some cases, every 30 minutes.
Your brain can become hooked on the repeated bursts of serotonin and may eventually become unable to release this chemical on its own.
As a result, attempting to withdraw from heroin can cause extreme depression and anxiety.
Cocaine rehab in Northamptonshire primarily focuses on rewiring your brain, helping you to experience feelings of euphoria and joy without the use of this substance.
Counselling and various forms of medication can help with this process, as well as becoming aware of your triggers and utilising the strategies that you will learn in rehab to avoid succumbing to cravings and temptation.
Please call our 24-Hour Helpline: 0800 326 5559
The process of heroin rehab in Northamptonshire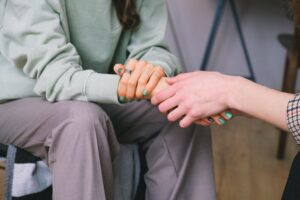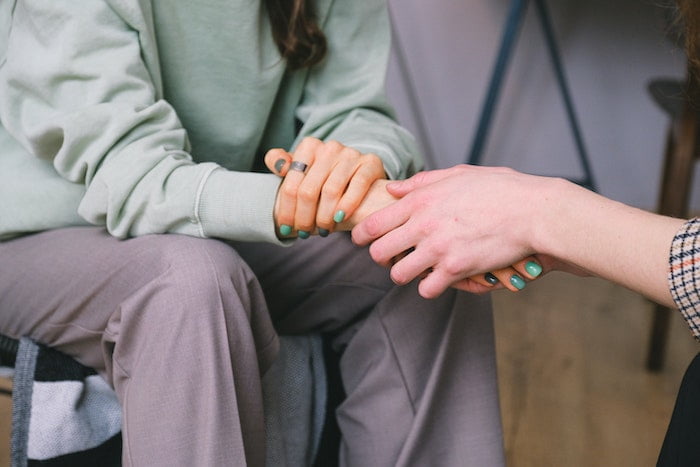 As heroin is highly addictive, it is possible to become dependent on this substance after trying it just once or twice.
The initial rush of pleasure and euphoria can be so overwhelming that many spend their lives chasing the next hit, hoping it will deliver the same sensation.
When they eventually decide that they need to remove heroin from their lives, they will need to seek treatment at a rehab clinic due to the strong addictive qualities of this substance.
Heroin rehab in Northamptonshire is a rigorous process involving full detoxification and maintenance therapy to remove all traces of heroin from your system.
A detox involves gradually reducing the amount of heroin you ingest over a short period of time, while maintenance therapy involves temporarily or permanently switching to a medically-dispensed alternative such as Methodone.
Both options require an intensive course of counselling which should last at least three weeks, and patients must be adequately prepared for life after rehab and the temptations that come with it.
This involves creating a relapse prevention plan as well as planning effective forms of aftercare, and each patient will be guided through this process by their counsellor and medical team.
Please call our 24-Hour Helpline: 0800 326 5559
The process of cannabis rehab in Northamptonshire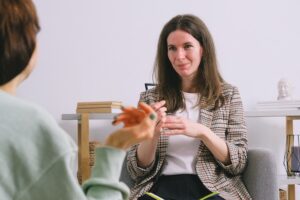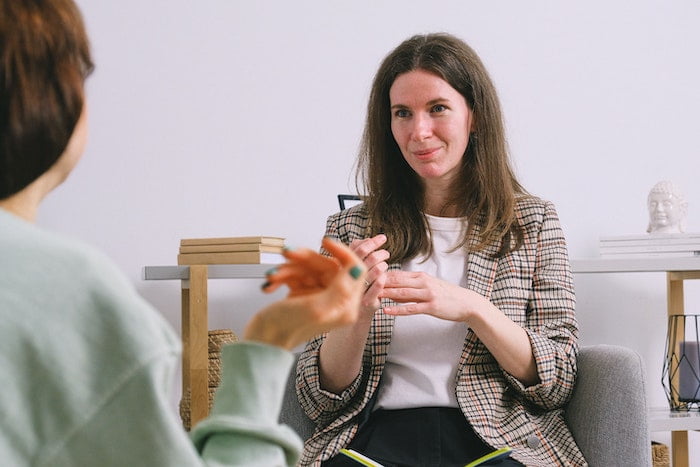 Most people think of cannabis as a relatively harmless substance, as they are not aware of the psychological addiction that can quickly take hold when this drug is used regularly.
Recently, drug and alcohol rehabs in Northamptonshire are seeing an influx of patients requiring treatment for cannabis addiction.
Cannabis rehab involves a combination of counselling and aftercare – in most cases, no detox is required as this substance is not known to be physically addictive.
Your counsellor may wish to explore the reasons behind your cannabis use and work to build up your emotional resilience and reactions to stressful situations.
It is also recommended that you understand and tackle your potential triggers – if your friends pressure you to use cannabis, you may need to spend time with other people.
These decisions can be difficult to make, but they will serve you well in years to come after attending drug and alcohol rehab in Northamptonshire.
Please call our 24-Hour Helpline: 0800 326 5559
Which therapy treatments are available at drug and alcohol rehab in Northamptonshire?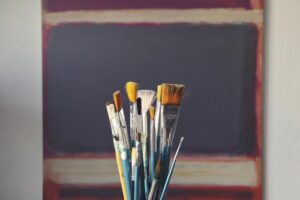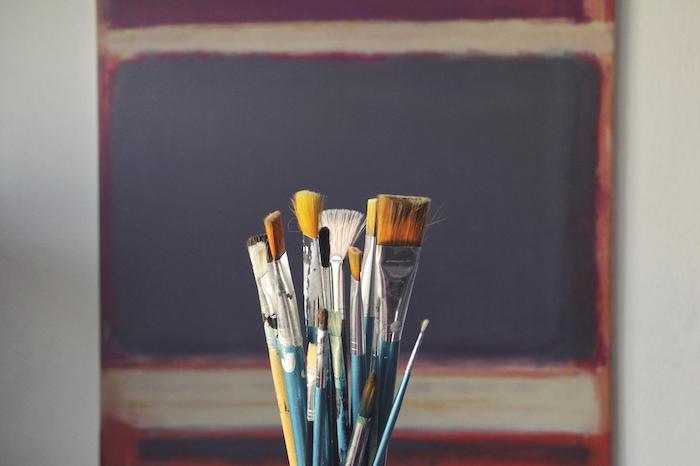 One of the benefits of attending an inpatient rehab clinic in Northamptonshire is the wide range of therapy treatments available to you, each with a specialised counsellor who is trained and experienced in providing this service.
Depending on your personal needs, you may benefit more from one specific type of therapy than others, while someone else may require a combination of methods.
Most drug and alcohol rehabs in Northamptonshire provide some or all of the below therapy treatments:
It's always best to check with your preferred rehab clinic to ensure they have the resources to provide the type of therapy that you feel would best suit you.
Some types of therapy, such as music therapy and equine therapy, require specialist equipment and trained therapists to effectively and safely provide these services.
As a result, certain facilities may only be able to provide the most traditional forms of therapy, so it is important to be aware of any limitations before you commit to a specific clinic.
Please call our 24-Hour Helpline: 0800 326 5559
Understanding dual diagnosis and co-occurring disorders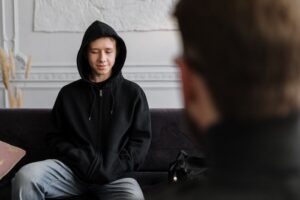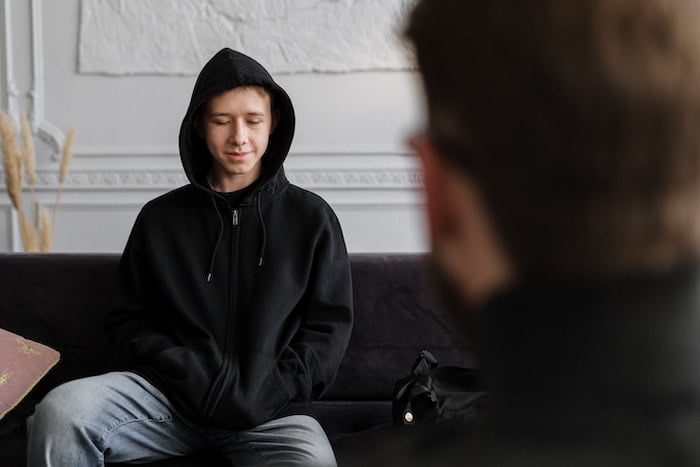 Anyone who is living with a substance use disorder knows just how difficult it can be to perform daily tasks while in the grip of addiction.
Combining this with a mental health condition can make life even more difficult, as the two disorders can interact with each other and prevent recovery.
When someone has both an addiction and a mental health condition simultaneously, this is officially known as a dual diagnosis.
Dual diagnosis is more common than many people think, with around one in two people entering a rehab clinic diagnosed with this condition.
While one condition does not directly cause the other, it can make the symptoms worse.
If you suffer from mental health symptoms such as anxiety and depression, you may believe that using drugs or alcohol provides relief. However, this can be a slippery slope and potentially result in a crippling addiction.
Likewise, you may not believe that you are susceptible to developing a mental health condition.
Using certain substances can increase your chances of experiencing mental health problems and may contribute to developing conditions such as schizophrenia.
Treating a dual diagnosis using scientifically-proven methods, including medication, counselling and detox programmes, is important.
Quite often people who receive this diagnosis are unaware that they have a co-occurring condition until they enter treatment for addiction.
Many organisations across the UK offer free mental health support, whether you are also suffering from addiction or not.
Some of these include Mind UK, Young Minds, Rethink Mental Illness, Samaritans and Papyrus.
Please call our 24-Hour Helpline: 0800 326 5559
How to prevent a relapse after rehab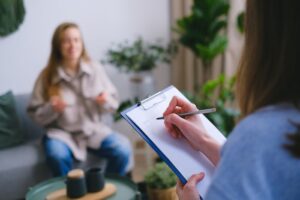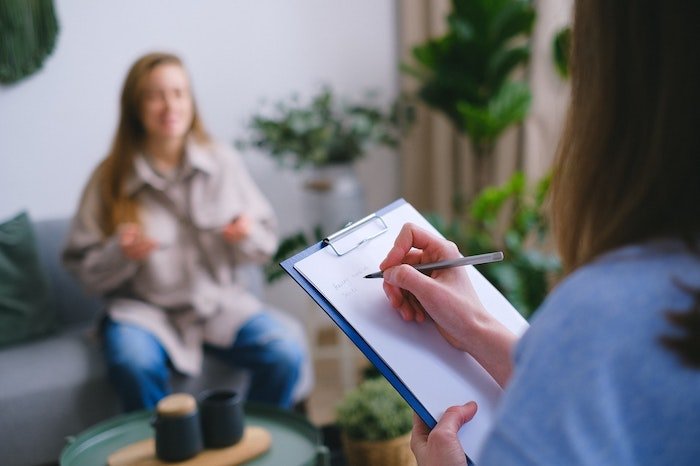 It's important to begin preparing for a potential relapse even before you leave drug and alcohol rehab in Northamptonshire.
As the relapse rate after treatment is between 40% and 60%, understanding your triggers and knowing how to manage your emotions is key to long-term recovery.
Your counsellor will assist you in creating a guide to preventing relapse, commonly known as a relapse prevention plan.
This may involve worksheets and documents that you can complete and refer back to over time, roleplaying to prepare for potentially triggering situations and taking a close look at your lifestyle to see what needs to be changed.
You should check to see whether your rehab clinic in Northamptonshire offers an alumni programme, which is a way for former patients to reconnect and participate in activities that do not involve drugs or alcohol.
This can be a great way to build an effective support system and stay in touch with other people who understand your experiences.
Please call our 24-Hour Helpline: 0800 326 5559
Which aftercare services are available after rehab?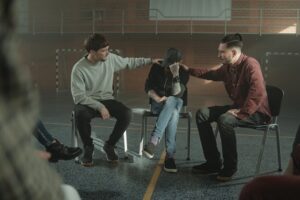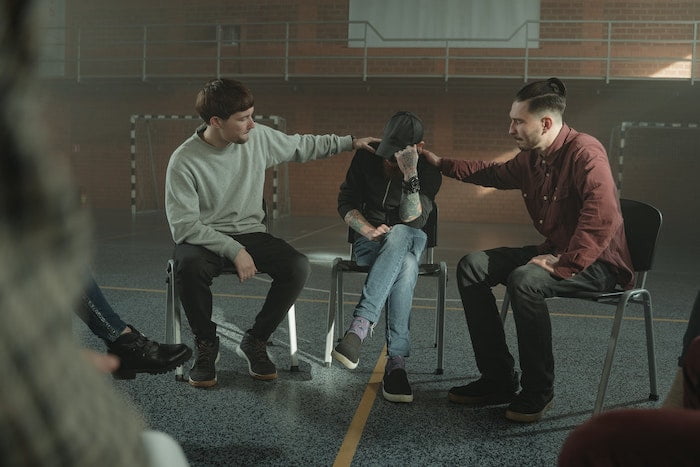 Accessing effective aftercare can have a huge impact on your long-term recovery. Drug and alcohol rehab in Northamptonshire is home to a wide variety of aftercare services, with the most common described in more detail below.
Alcoholics Anonymous and Narcotics Anonymous
In most cities and towns worldwide, 12-Step groups such as Alcoholics Anonymous, Narcotics Anonymous and Cocaine Anonymous can be a crucial part of recovery for many people.
These local support groups in Northamptonshire are free to attend and allow you to unburden yourself to other people who will be able to understand first-hand the experiences you are going through.
Counselling
While you will receive counselling as part of your treatment programme at rehab, it is recommended that you continue with this service even after you leave rehab.
You can receive therapy on the NHS, although there is often a long waiting list. If your budget allows, you can also seek out private therapy, which may cost between £50–£100 per session.
Outpatient programmes
If you believe you would benefit from continuing with rehab on a less intensive basis, you can consider attending as an outpatient.
This is a part-time programme during which you will be able to remain living at home while also attending rehab. It can help you maintain your sobriety and learn new recovery techniques.
Home detox programmes
When performed correctly and under the supervision of a medical professional, a home detox programme in Northamptonshire can be a safe and effective way to recover from the physical effects of a drug or alcohol addiction.
You will usually be prescribed a course of Librium to help reduce the withdrawal symptoms, and a doctor will check on you regular via a telephone call or video conference.
Al-Anon meetings
It's not only the addicted person who suffers due to a substance use disorder, as addiction can affect their entire family and circle of friends.
You deserve help and support too, and Al-Anon meetings are available in most towns and cities to allow you to share your experiences and worries.
SMART Recovery programmes
If you're looking for a self-empowering form of addiction treatment in Northamptonshire, SMART Recovery programmes may be suited to you.
Based on CBT techniques, you will learn how to manage your triggers, deal with challenging emotions and continue your recovery for years to come.
Please call our 24-Hour Helpline: 0800 326 5559
What should I take with me?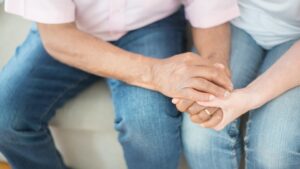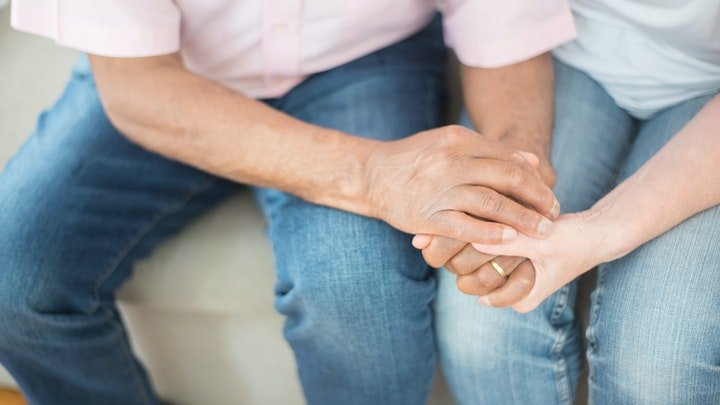 Now, to get more technical, if you feel residential rehab might be for you, you may be wondering what to pack. Our list, of course, doesn't cover what every facility specifically recommends; similarly, we can't apply the rules of every rehab facility.
But here's a general list which should cover most places:
Names and phone numbers of people you might like to contact over the course of your treatment – for many people, it can be very important to keep in touch with those closest to you
Some kind of sentimental jewellery – a prime example of this is wedding rings
A notebook and a pen– This can be particularly helpful for the workshops we talked about earlier
Clean clothes and any toiletries you might need – However, some places may have regulations on clothing, so make sure you do your research!
On the other side of that, there are often various things you're not allowed to take with you. Items on this more negative but just as important list often include:
(This should go without saying but) Drugs, alcohol, and certain medications
Any toiletries that might contain alcohol
Other items that could be misused, such as nail polish or cleaning products
Outside food and drinks
Please call our 24-Hour Helpline: 0800 326 5559
Getting help today
If you want to get in touch with an addiction treatment service in Northampton for yourself or on behalf of someone you know, all you need to do is call 0800 326 5559.
Every rehab in England and Wales that we work with is vetted by the Care Quality Commission.
Get help for addiction anywhere in Northamptonshire, including in Northampton, Kettering, Daventry, Wellingborough, Corby Warmington, Woodford, Woodnewton, Yarwell, Ashley, Barton Seagrave, Brampton Ash, Braybrook, Broughton,  Burton Latimer, Cranford, Cransley, Desborough, Dingley, Geddington, Grafton Underwood, Harrington, Loddington, Mawsley, Newton and Little Oakley, Deanshanger, Scaldwell, Walgrave and many more.