Drug & Alcohol Rehab in Norwich
As the largest city in East Anglia, Norwich experiences its fair share of substance use disorders and addiction-related societal issues.
While there are many outstanding rehab centres in and around the community, too many sufferers are yet to engage with these vital treatment services.
In 2021, ONS statistics found the city to have the country's second-highest number of drug poisoning deaths, marking a harrowing increase from previous years.
UKAT's analysis of this ONS data reveals that East Anglia has seen a 20% rise in drug-related mortalities over the past five years.
Eytan Alexander, managing director of UKAT, said in response to these statistics that "We must remember that these aren't just numbers; they're people, they're someone's mother, father, child or friend, and we can't stress enough the value of investing in addiction treatment."
However, illicit drug addictions aren't the only type of substance use disorder to plague families across Norwich.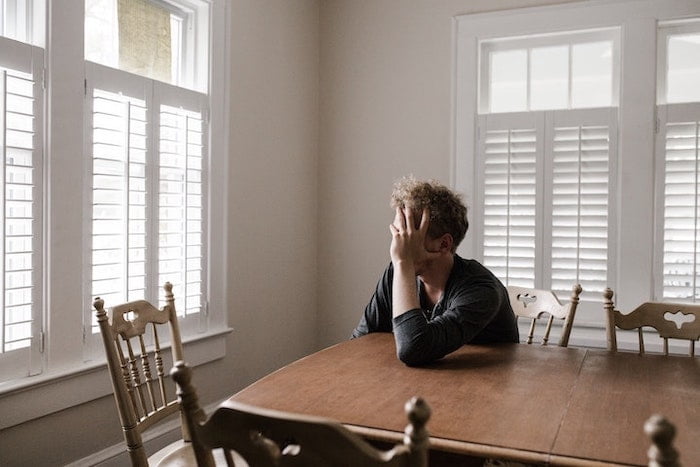 Unfortunately, the Government Office for Health Improvements and Disparities has revealed worrying data concerning alcohol addictions in the city.
Their local alcohol profiles for England showed that in 2020, Norwich saw 2,048 cases of alcohol-related mortalities and 25,556 hospital admissions for alcohol-specific conditions.
On a more positive note, many victims of substance use disorder continue to access treatment through drug and alcohol rehab in Norwich.
The same data set shows that between 2019 and 2020, 2,087 adults completed alcohol treatment and made the first steps towards reclaiming their lives.
Get alcohol and drug rehab in Norwich for a variety of addictions including binge drinking, alcohol addiction, benzodiazepine addiction, Buprenorphine addiction, cannabis use disorder, crack cocaine addiction, ketamine addiction, opioid use disorder, heroin addiction, cocaine dependence or cocaine addiction, any physical dependence or codependency, substance use disorder, and behavioural addictions such as gambling addiction and eating disorders.
To learn more about addiction treatment in Norwich, call our team on 0800 326 5559
How OK Rehab Can Help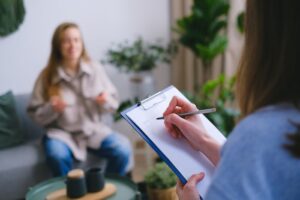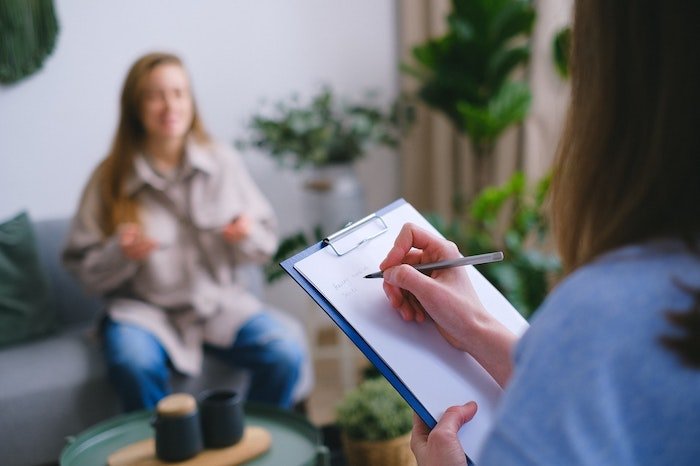 The devastating impact that addiction has on individuals, and society at large, cannot be overstated.
It can irreparably damage friendships and relationships, damage a person's physical and mental health, and lead to any number of other destructive behaviours through intoxication.
Addiction is a destructive cycle – one that will likely only continue to get worse unless it is properly treated in a professional manner.
The most effective addiction treatment, by far, is rehab.
A stay at a residential rehab facility provides the chance for people to receive in-depth, intensive therapeutic treatment for addiction and leave the clinic newly sober and focused, with a much better understanding of their condition.
It means that patients can have around-the-clock access to the best possible standard of professional care. From detox to relapse prevention training and aftercare, everything happens within the same facility.
Most rehab service users will stay at their rehab clinic for a total period of about 28 days. This gives enough time to go through detox, therapy, and addiction education, get clean, and plan for their new life outside of rehab.
Types of therapy available at a private rehab include Acceptance and Commitment Therapy, acupuncture, art therapy, cognitive behavioural therapy, dialectical behaviour therapy, drama therapy, Eye Movement Desensitization and Reprocessing, group psychotherapy, motivational therapy, Rational Emotive Behavior Therapy, brief intervention, contingency management, coping mechanisms work therapy, equine therapy, family therapy, group therapy, individual therapy, mindfulness, motivational interviewing, music therapy, and talking therapies.
Here at OK Rehab, we can help you to secure a place and ensure that you pick out the right clinic for your needs.
Call us on 0800 326 5559 to start your consultation and ask any other questions that you may have about the OK Rehab referral process. If you are not ready to speak with us just yet, read on for more information.
How Do I Help A Loved One With An Addiction?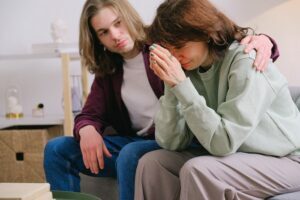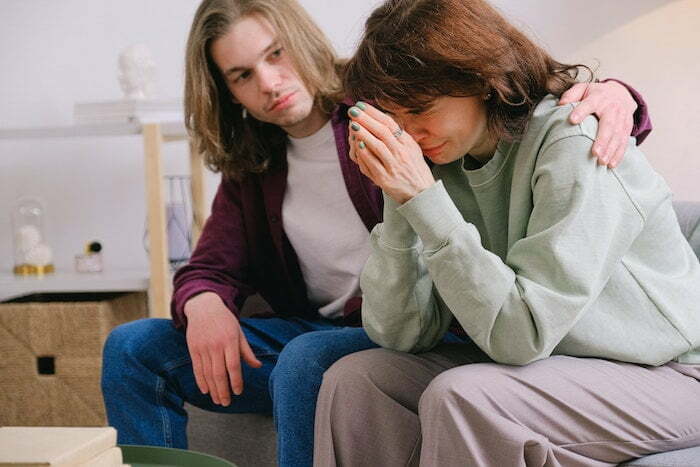 Watching a loved one suffer from substance use disorder is a difficult burden to bear, especially when they refuse to seek treatment.
As such, those searching for a suitable drug and alcohol rehab in Norwich are often doing so for the benefit of an affected loved one.
Someone struggling with addiction might feel trapped in their condition, feel as if they aren't worthy of treatment, or exhibit outright denial.
Whatever the reason for their decision to avoid treatment, friends and family can steer them towards recovery by organising an intervention with the help of OK Rehab.
Our expert team will begin the process by assessing the needs of your family and recommending a formal interventionist in Norwich.
They'll help organize the logistics of the intervention, such as forming a team, educating said team about the nature of addiction, and pre-arranging treatment for the subject.
The intervention site can be anywhere deemed safe and comfortable for all involved, but is often held on the premises of a drug and alcohol rehab in Norwich.
During meetings, the subject will engage in direct, heart-to-heart conversations with their loved ones and be confronted with the effects of their addiction.
Then, they are presented with a structured opportunity to make positive changes and accept treatment before their addiction worsens.
Instead of confronting the individual, a professional intervention helps the subject recognise the personal impact of their addiction and how it is damaging their relationships.
However, as interventions bring a range of complex and intense emotions to the fore, it can be helpful to use a methodology.
The Community Reinforcement And Family Training (CRAFT) method is popular among interventionists for its focus on self-care and mindful problem-solving.
A CRAFT intervention seeks to improve the lives of the family unit affected by substance use disorder while addressing the subject's reluctance to change.
It does this by learning about the person's unique triggers and encouraging significant others that are close to the patient to practice positive reinforcement.
For help and guidance conducting an intervention in Norwich, call our team today on 0800 326 5559
What Is OK Rehab?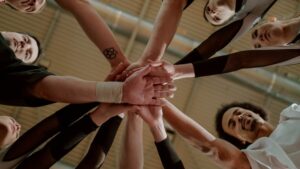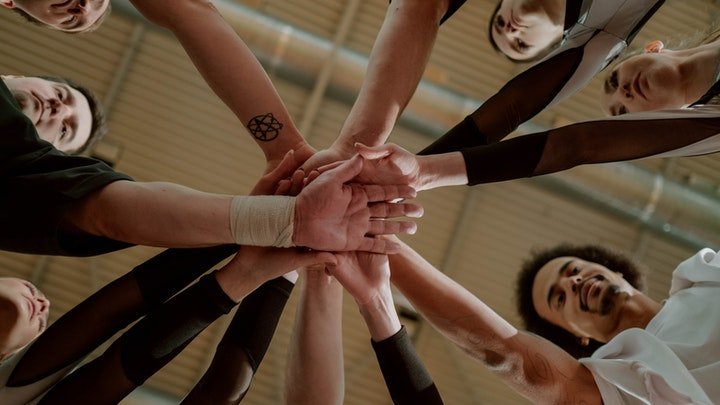 We are a drug and alcohol rehab referral service based in the UK. Our purpose is to get those who are struggling with addiction into rehab as quickly and seamlessly as possible whilst ensuring that the clinic they are being referred to is right for them.
Everyone going through rehab has different needs, experiences and triggers – therefore, everyone needs a slightly different treatment plan put in place when they go to rehab.
Despite some of the misconceptions portrayed about rehab in the media, the recovery process is not 'one size fits all'.
We use our extensive knowledge of the different rehab centres around the country to make sure we pick out the right place for you.
We do this by conducting a telephone assessment with you, the purpose of which is to find out more about you as an individual.
To be more specific, we will ask questions about how addiction has impacted you and those around you.
To begin this conversation, please call us on 0800 326 5559 whenever you are ready to begin.
What Is The Cost Of Private Or NHS Rehab In Norwich?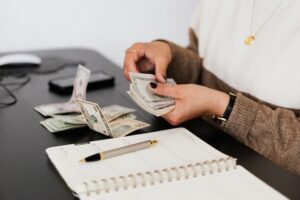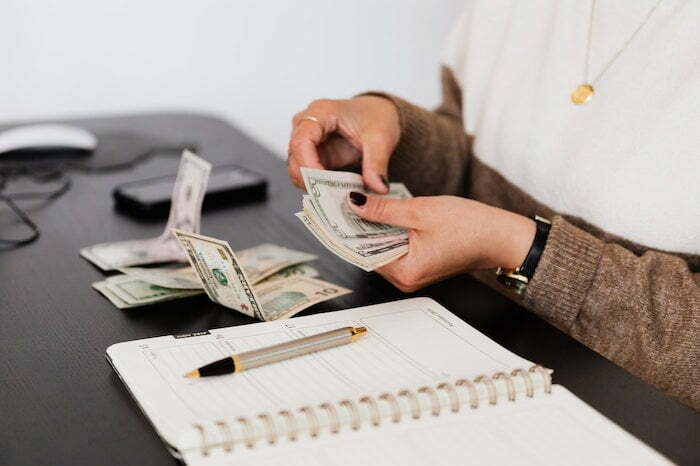 Calculating the exact price of rehabilitation is rarely a straightforward issue, as each individual has a set of unique treatment needs and preferences that affect the final cost.
However, a useful place to start is by categorising the style of treatment into inpatient or outpatient care.
The cost of these treatment modalities boils down to whether a patient is staying on-site at a medical facility.
Those opting for inpatient treatment live at a drug and alcohol rehab in Norwich, while outpatients will attend appointments while living at home.
As the NHS offers free treatment, their addiction services are usually limited to outpatient care, with their inpatient programmes being reserved for only the most serious cases.
Therefore many individuals with mild, moderate and severe addictions must access inpatient care via a private centre.
For too many individuals and their families, outpatient care through the NHS is more appealing as it allows a degree of financial flexibility.
However, these services have a notoriously slow admissions process due to overworked staff, unforgiving budget cuts, and lengthy waiting lists.
On the other hand, those opting for private drug and alcohol rehab in Norwich will experience little to no waiting time despite the cost.
While the high-end facilities and expert care increase costs, residential care is often the best place to begin recovery.
Typically, the price of a one-month stay in rehab starts at £7,000 and can cost as much as £14,000 at more luxury sites.
Many factors affect where each patient lands in this price range, such as the type of accommodation they choose, the location within Norwich itself, and the types of treatment offered by each clinic.
Free addiction treatment services available in Norwich include:
1. Norfolk Alcohol and Drug Behaviour Change Service
Address: Adobe House, 5 Barton Way, Norwich, NR1 1DL
Telephone: 01603 514096
Website: https://www.changegrowlive.org/alcohol-drug-behaviour-change-norfolk
2. CAMHS Norfolk
Address: Mary Chapman House,  Hotblack Road, Norwich, NR2 4HN
Telephone: 01473 237 055
Website: https://www.nsft.nhs.uk/children-and-young-people/service/child-and-adolescent-mental-health-services-camhs-norfolk-121/
3. The Matthew Project
Address: 70-80 Oak Street, Norwich, NR3 3AQ
Telephone: 01603 626 123
Website: https://www.matthewproject.org/
Other organisations that can offer you help for free include NHS Foundation Trust, Turning Point, We Are With You, National Association for Children of Alcoholics, Change Grow Live, Al-Anon and Alateen.
Rehabs and organisations are advised by the American Society of Addiction Medicine and the National Institute for Health and Care Excellence so you are in safe hands with person-centered care.
You may also be offered sober living houses as part of your aftercare after you leave rehab in order to help you maintain your sobriety and help with relapse prevention.
For a more accurate assessment of how much your treatment will cost, call our team on 0800 326 5559
Is Drug And Alcohol Rehab Covered By Health Insurance?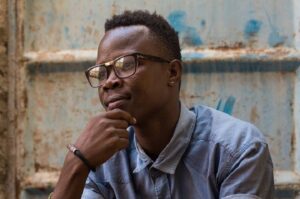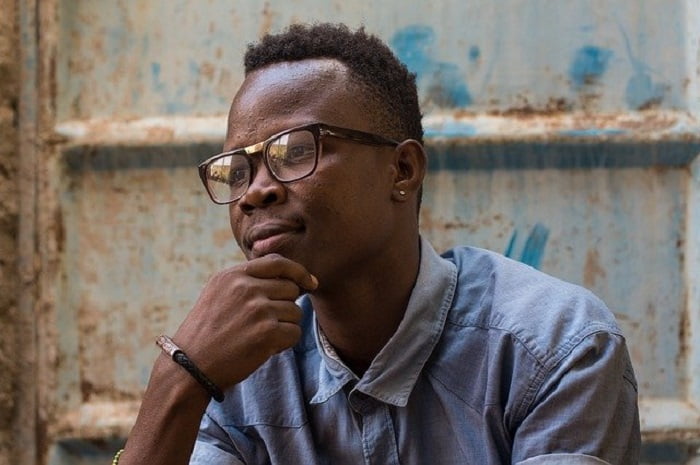 As addiction is recognised as a chronic disease, many insurance providers will cover or partially cover the cost of attending a drug and alcohol rehab in Norwich.
However, the exact reimbursement that an individual is entitled to depend on the type of treatment they receive and the type of policy they originally purchased.
The first step towards receiving reimbursement from your provider is to gather the details of your bespoke treatment plan.
During the rehab admissions process, patients and their families will be guided through this information by a member of the OK Rehab team.
Once they have specific details for future treatment, including any care for a dual diagnosis, patients or their loved ones can go ahead and contact their insurance providers.
Their team will consider the case and explain what's included in their plan and what isn't.
It's vital to establish which specific elements of treatment are covered and which aren't. For example: does your provider cover inpatient services or specifically outpatient treatment?
Some companies will only reimburse for treatment if it was deemed essential for recovery, such as psychotherapy and medication.
Furthermore, patients treated under a dual diagnosis such as psychosis and drug addiction will need to find out how this affects their coverage.
You will receive a full psychiatric assessment by a trained psychiatrist, who will determine if you need psychiatric treatment.
As a dual diagnosis includes multiple types of treatment, it could, unfortunately, be exempt from an individual's policy.
However, many organisations across the UK offer free mental health support, whether you are also suffering from addiction or not. Some of the most useful include Mind UK, Young Minds, Rethink Mental Illness, Samaritans and Papyrus.
At OK Rehab, we recognise that all this information could easily become overwhelming, especially if you're undergoing addiction yourself, which is why our team provides free insurance guidance.
We've partnered with many leading UK providers and can contact a rehab in Norwich on your behalf to confirm that they accept payment through insurers.
To learn more, call our team on 0800 326 5559
Rehab For Alcohol In Norwich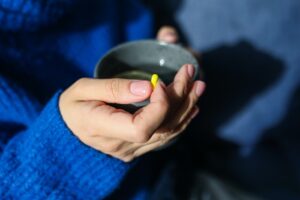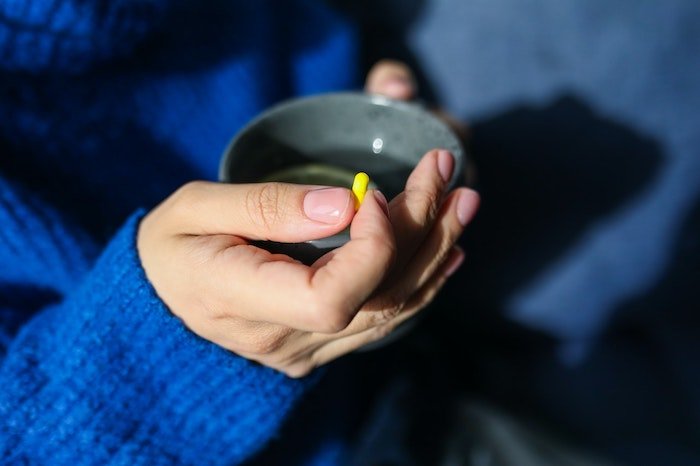 While alcohol provides temporary relaxation or solace for millions of people worldwide, its regular consumption can lead to debilitating addictions and a host of health problems.
In these cases, lasting happiness starts by pursuing a drink-free life via a drug and alcohol rehab in Norwich.
By checking into a medically supported facility, victims of Alcohol Use Disorder (AUD) can remove themselves from tempting environments and enhance their chances of lifelong sobriety.
A short or long-term stay in rehab will address their dependency through both medical and psychotherapeutic methods.
For those experiencing mild AUD, a residency of around 28 days is considered optimal following a week-long detox.
However, for those battling moderate or severe AUD, a longer-term stay of around 60-days should be considered to avoid alcohol withdrawal syndrome and future relapse.
Rehabilitation begins as soon as the patient checks in to their accommodation, after which they'll begin a medically supported detox.
During this slow reduction of alcohol in the body, patients are given medication such as Naltrexone to manage cravings, alongside vitamins and supplements.
While detox provides a crucial foundation for future sobriety, the majority of each treatment programme consists of psychotherapy.
At a drug and alcohol rehab in Norwich, both individual and group therapy are used for the long-term treatment of AUD and its psychological consequences.
Behavioural intervention methods such as CBT are used to address the factors that led to alcohol overuse in the first place.
In CBT sessions for alcohol addiction, patients learn to anticipate risky situations and apply the correct coping strategies to prevent potential relapse.
Oftentimes, motivational therapies are used in tandem with psychotherapy techniques to encourage positive change.
If a patient has doubts about living an alcohol-free life, Motivational Enhancement sessions help them find the intrinsic motivation to continue treatment.
After potentially years of hazardous drinking, many addicted individuals struggle to keep their families around them and subsequently lack a support system.
In order to help rekindle lost trust and rebuild relationships, family therapy is included in many treatment programmes.
These group meetings help family members to discuss how the addiction has affected them and learn how to be there for their addicted loved one.
Discussing AUD in the therapeutic environment of drug and alcohol rehab in Norwich allows each person to heal and change for the better.
Stages of alcohol detox
Alcohol dependence can be confirmed fast and efficiently using the Alcohol Use Disorders Identification Test, DSM-5 or CAGE questionnaire.
Dependent drinkers will have built up a strong tolerance to alcohol, and experience unpleasant withdrawal symptoms (alcohol withdrawal symptoms) or alcohol withdrawal syndrome when they stop drinking, so these symptoms need to be managed carefully.
To ensure that the risk of seizures is curtailed our medical team prescribe patients with Chlordiazepoxide, brand name Librium, as they undergo detox as this has been proven to offer more protection against the risk of seizures.
A medically-assisted detox (alcohol detox) is needed in order to try to prevent the effects of alcohol, including encephalopathy (Wernicke encephalopathy) and delirium tremens.
To learn more abour rehab for alcohol addiction in Norwich, call our team today on 0800 326 5559
Rehab For Cannabis In Norwich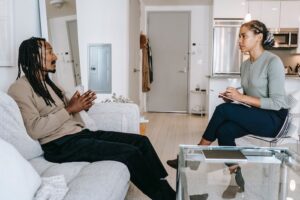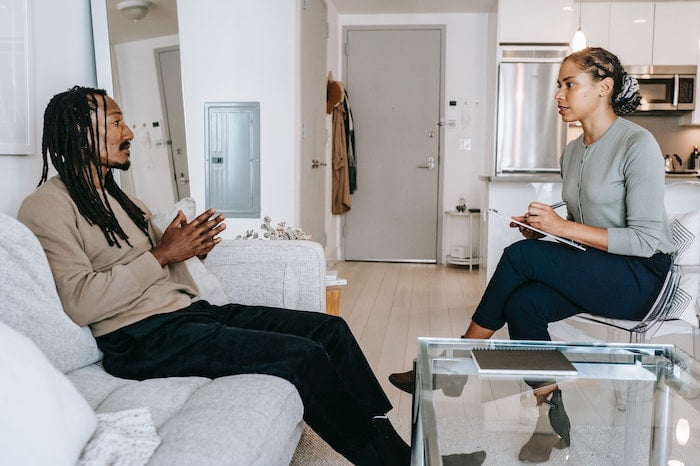 Despite cannabis now being celebrated for its positive health impacts, its addictive potential remains.
While cannabis may not instil the same serious physical addictions as other drugs, it causes psychological dependencies worthy of care at a drug rehab in Norwich.
Once an individual has decided to reach out for professional guidance, our admissions team at OK Rehab can help find a suitable rehab clinic.
We'll examine your case and design a treatment programme for cannabis use disorder based on your needs and severity.
For example, someone with a mild addiction may benefit from outpatient services as their risk of relapse is considered low.
However, those with severe cannabis addictions are advised to spend 28-days undergoing therapy.
Whether a patient is living full-time at a drug and alcohol rehab in Norwich or is free to come and go, they'll experience similar styles of therapy to overcome their marijuana dependency.
One such model is Dialectical Behavioural Therapy (DBT), which teaches subjects how to enhance self-control through overcoming negative emotions.
It might be that someone's cannabis overuse has trauma or a co-occurring mental health illness such as depression, post traumatic stress disorder (PTSD), bipolar disorder, borderline personality disorder, obsessive compulsive disorder (OCD) or schizophrenia or anxiety, at its root. If this is the case, behavioural therapies such as CBT and DBT are used to identify and manage certain behaviours or feelings.
Additionally, both inpatients and outpatients will encounter group support sessions in their personalised programmes.
This form of counselling brings together those in recovery for regular meetings, in which they can discuss their treatment journeys.
These groups will often transition to Marijuana Anonymous meetings once the members have been discharged from their drug and alcohol rehab in Norwich.
Outpatient sessions are just as crucial to recovery as they discuss coping mechanisms and ways of avoiding cannabis in social scenarios.
To learn more abour rehab for cannabis addiction in Norwich, call our team today on 0800 326 5559
Rehab For Heroin In Norwich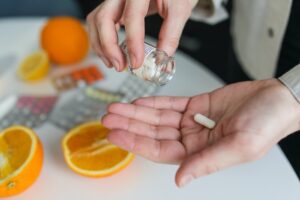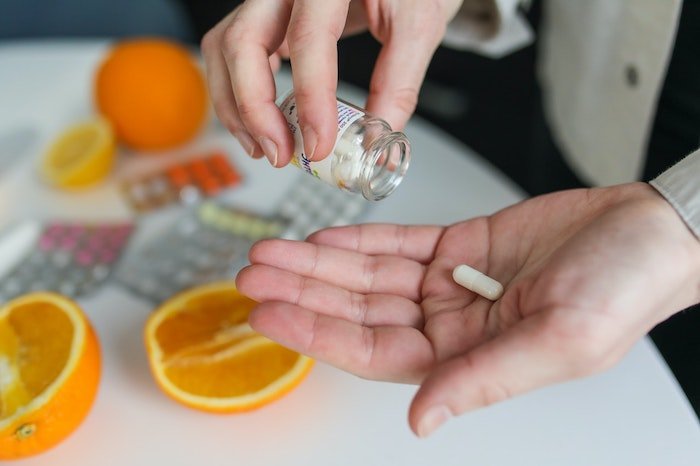 For those struggling with heroin addiction, living a life free from the drug's grasp can seem impossible at times.
While harmful stigmas brand those who are addicted as "junkies", heroin use disorder is a serious medical disease that changes how the brain operates.
To reclaim their lives and avoid health complications, victims of opioid addictions require constant supervision and a heroin withdrawal at a drug rehab in Norwich.
Intensive residential stays of at least 60 days allow patients to access the variety of support systems, medication, and therapy needed to stay sober.
After overcoming withdrawal in a safe environment, subjects can begin addressing the psychological component of their addiction and treat any co-occurring disorders.
In rehab for heroin in Norwich, psychotherapy and motivational enhancement are undertaken daily alongside holistic and nutritional aid.
Motivational Interviewing (MI) can be incredibly beneficial for those lacking the will to quit opioids or those experiencing a mental slump following detox.
During sessions, the counsellor will guide the patient in recognising and resolving ambivalence: often boosting their participation in psychotherapy outside of MI.
As opioid addiction is a long-term illness, medication is prescribed by professionals at a drug and alcohol rehab in Norwich.
To battle cravings and other persistent symptoms, drugs such as Naltrexone are used to block the activation of opioids. This allows patients to focus on therapy without the stress of experiencing the urge to use it.
You will also receive treatment for any other effects of heroin, such as hepatitis.
To learn more abour rehab for heroin addiction in Norwich, call our team today on 0800 326 5559
Rehab For Cocaine In Norwich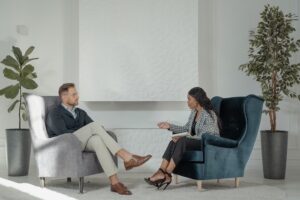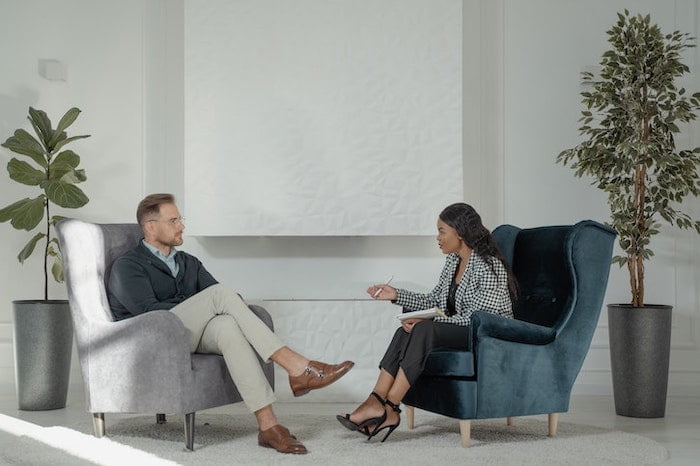 Having been previously branded as the "cocaine capital of Europe", countless lives in the UK are destroyed each year as a result of stimulant use, despite the drug's association with glamour.
Of the people starting treatment for addiction in 2020, 15% said they had a serious problem with cocaine.
As with other substance use disorders, the best way to treat cocaine addiction is through comprehensive supervision at a drug rehab in Norwich.
Dealing with the psychological effects of long-term cocaine use requires a minimum of 28 days of undergoing various therapies.
This is best undertaken as an inpatient, where individuals can escape problematic environments or situations. Seeking out a medical environment is especially crucial during the detox phase of treatment.
In this stage, cocaine is gradually expelled from the body in a place that is far away from illicit substances.
Once all traces of cocaine have been eliminated, patients are encouraged to undergo a programme of behavioural therapies. Styles of therapy such as DBT and CBT are particularly helpful in treating stimulant addictions.
This is because psychotherapy aims to resolve the changes that regular cocaine use makes to the brain by helping them re-learn positive attitudes.
Behavioural therapy helps patients at a drug and alcohol rehab in Norwich cope with cravings and stress intrinsically, rather than seeking the temporary solace offered by cocaine.
However, maintaining a cocaine-free life in the long term cannot always be achieved through psychotherapy alone. Therefore, to help patients learn healthier methods and life skills for their post-rehab recovery, Holistic Therapy (HT) and other alternative methods are utilised for relapse prevention.
HT works with the belief that someone with addiction requires mental, physical, and spiritual well-being in order to heal fully. HT workshops encourage patients to build a healthier, happier future by pursuing new hobbies, exercising, and eating well.
To learn more abour rehab for cocaine addiction in Norwich, call our team today on 0800 326 5559
Styles Of Therapy At A Drug And Alcohol Rehab In Norwich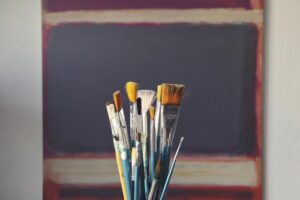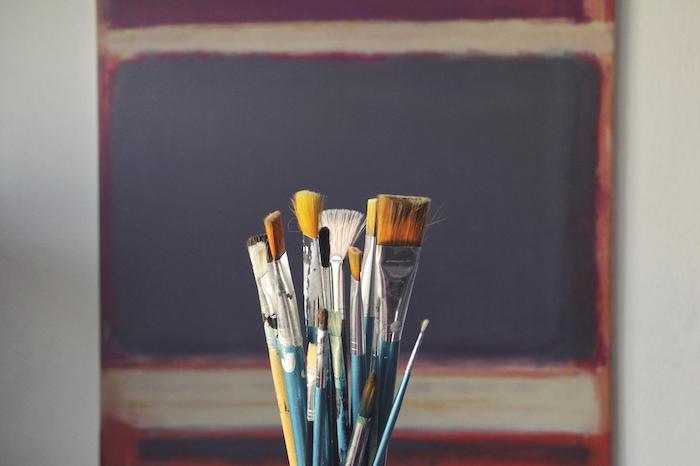 When healing from a long-term drug or alcohol addiction, removing the substance via detox is only the first step toward recovery. To maximise an individual's chance of lifelong sobriety, undergoing therapy is crucial for psychological healing.
At a drug and alcohol rehab in Norwich, patients are exposed to a number of both traditional and more modern, research-led styles. Oftentimes, models are combined to suit each individual and allow them to overcome the unique problems they're facing.
To learn more, call our team today on 0800 326 5559
Cognitive Behavioural Therapy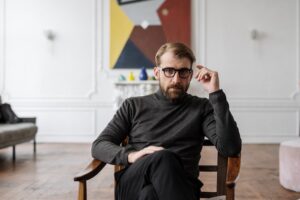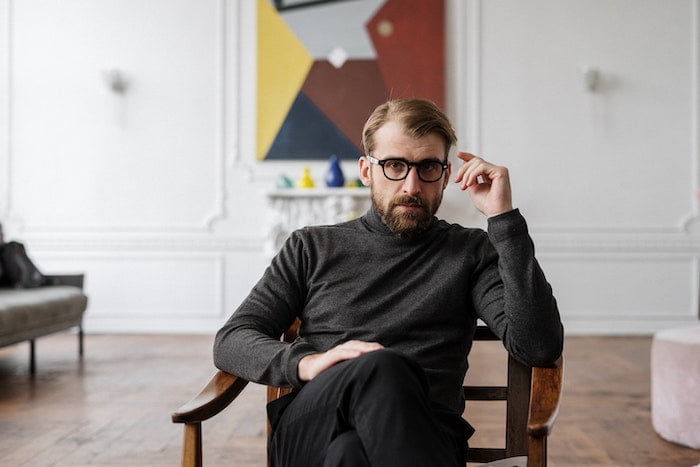 Cognitive Behavioural Therapy (CBT) is a psychological intervention that aims to increase a patient's awareness of their thoughts and actions- and how they influence each other to form an addiction.
Therapists specialising in CBT at a drug and alcohol rehab in Norwich will study a patient's thought processes and identify cognitive distortions.
Cognitive distortions are unhelpful, faulty ways of thinking that can lead to a skewed perception of oneself and perpetuate negative behaviours like substance use.
For example, someone with a distorted "mental filter" will ruminate over a negative event or emotion while filtering out the positive.
During CBT sessions, patients are given the tools to rewire these cognitive distortions and cultivate healthier ways of thinking.
In turn, this fosters improved self-esteem in participants as they know why their substance use disorder developed and how to overcome it.
For more information about CBT in Norwich, call us on 0800 326 5559
Dialectical Behavioural Therapy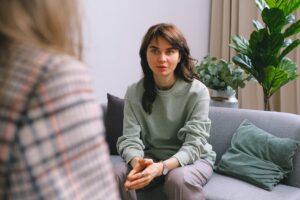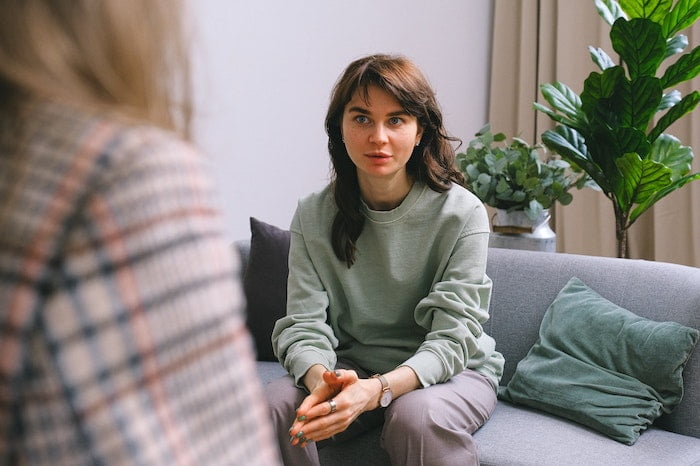 Akin to CBT, Dialectical Behavioural Therapy (DBT) workshops implement substance abuse prevention strategies but are adapted for those with intense emotions at the heart of their addiction.
Rather than retraining cognitive distortions, those undergoing DBT will receive help from a counsellor to better understand their emotions, manage stress, and improve their relationships with others.
Participants are also taught to harness mindfulness techniques as part of their DBT treatment. This allows them to completely accept the present moment and override the emotions that come with it, even if they are unpleasant.
These strategies make DBT the most popular choice among clinicians for treating those with SUD and underlying emotional trauma.
By managing the psychological distress at the root of their SUD, patients are far less likely to seek drugs or alcohol as a form of escapism. Instead, they'll cultivate healthier ways of both accepting and easing stress.
For more information about DBT in Norwich, call us on 0800 326 5559
Motivational Interviewing (MI)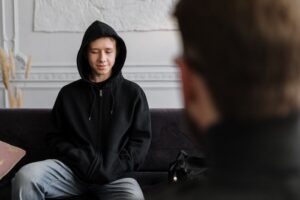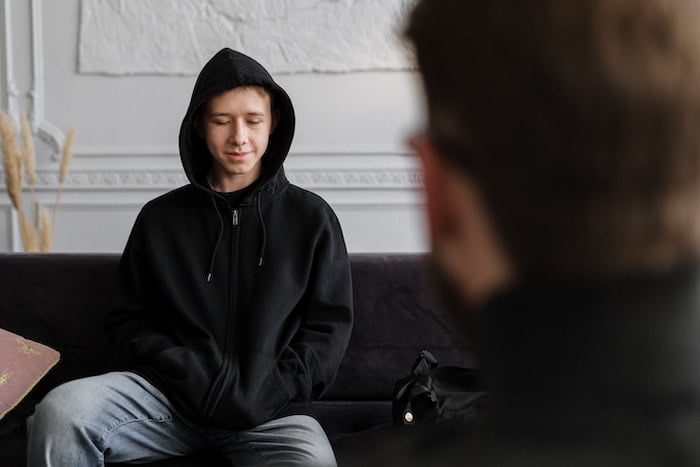 Motivational Interviewing (MI) is a communicative therapy that uses the power of language to increase motivation levels.
Encouraging an individual to talk about their substance addiction and need for treatment can be a powerful tool for recovery and keep morale high in the process.
As opposed to behavioural intervention sessions wherein patients are actively guided, MI workshops elicit responses from the individual. They're encouraged to talk openly about their emotions, ideas, and goals regarding both long and short-term recovery.
To empower the patient, MI counsellors must ask the correct questions and remain non-judgemental.
They might ask the individual to explain their difficulties relating to substance use or to describe the consequences of continuing this dependency.
For more information about Motivational Interviewing in Norwich, call us on 0800 326 5559
Group Therapy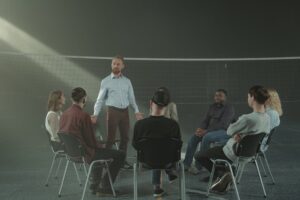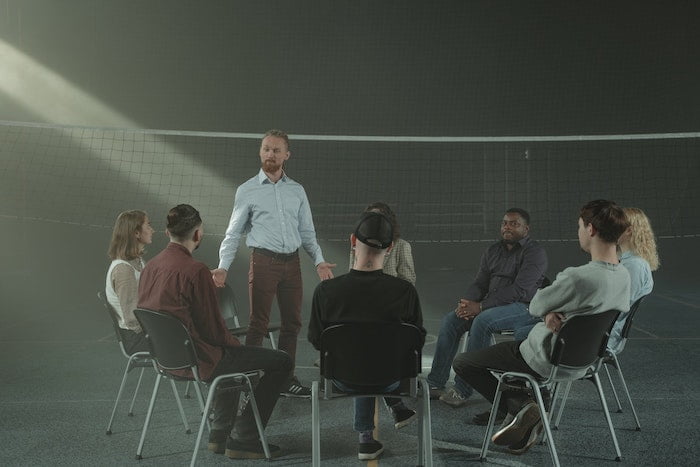 As many sufferers know, addiction can be an incredibly alienating disease that seeks to isolate its victims.
That's why each drug and alcohol rehab in Norwich implements group therapies to ensure a budding support network is there for patients every step of the way.
In group therapy, patients gain the dual benefit of learning from each other's experiences while gaining a deeper insight into their thought patterns.
Weekly sessions are usually conducted in groups of between six to twelve and guided by up to two experienced therapists to facilitate meaningful conversation.
While group therapy is critical during rehab for allowing patients to support each other, it is just as vital in the outside world.
Groups that originally formed in rehab often come together in local fellowship groups to continue supporting one another and sharing their experiences with ongoing sobriety.
For more information about Group Therapy in Norwich, call us on 0800 326 5559
Family Therapy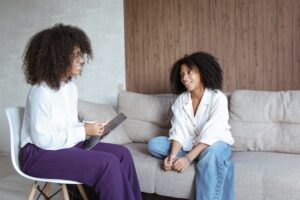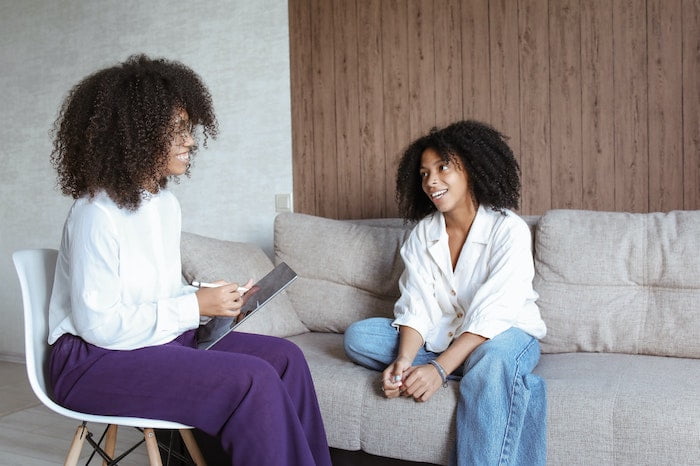 While an addicted individual may feel alone or isolated from their loved ones, their substance use often reaches further than they realise.
SUD has the potential to damage familial relationships, especially if family members don't understand the behaviours of their loved ones.
To heal the sutures caused by substance addiction, patients will likely undergo Family Behavioural Therapy at a drug and alcohol rehab in Norwich.
Sessions are carried out on-site at rehab and guided by a counsellor with experience in optimising familial communication.
During workshops, those who care about the addicted individual will come together and learn coping strategies for dealing with SUD recovery.
This includes being educated on addictive behaviours, effective communication, or understanding how they might have unknowingly enabled their loved one's substance use.
For more information about Family Therapy in Norwich, call us on 0800 326 5559
How Do I Know If I Am Ready For Rehab?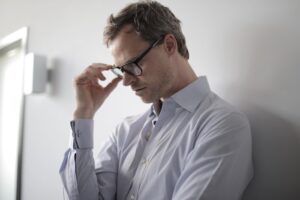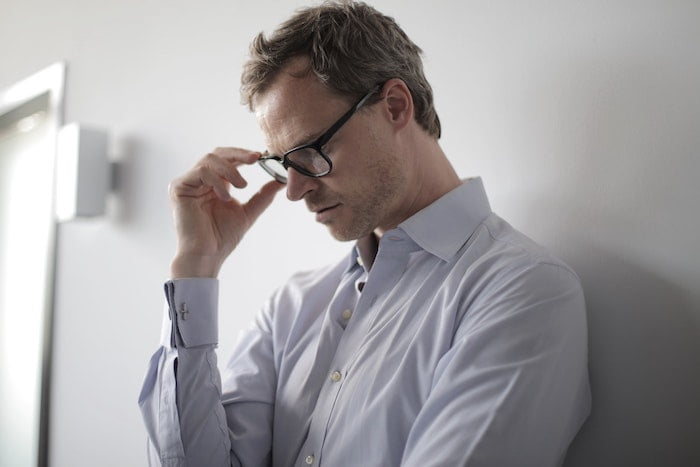 This all depends on you and your mental state. In order to be ready for rehab, you first need to acknowledge that you have a substance addiction and that your life has become unmanageable because of it.
More than anything else, you have to want to recover – not just for the sake of others, but for yourself.
Recovery will be a lot of hard work, and you will need to be motivated enough to make that hard work pay off in the form of a new life.
Aside from being mentally prepared, there will be other considerations in preparing for rehab. For example, you might have to think about who will take care of your children, or other dependents, while you are away for a number of weeks at your rehab clinic.
We can help with this – during your phone call, we can provide advice on any concerns of this nature. We know that it is not the easiest thing to put your regular life on hold for a month.
However, there is always a solution to these practical challenges, and your recovery – and overall health – must take priority over everything else.
To learn more about whether or not you are ready for rehab, call us today on 0800 326 5559
Relapse Prevention And Aftercare In Norwich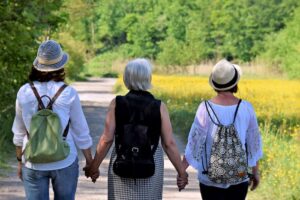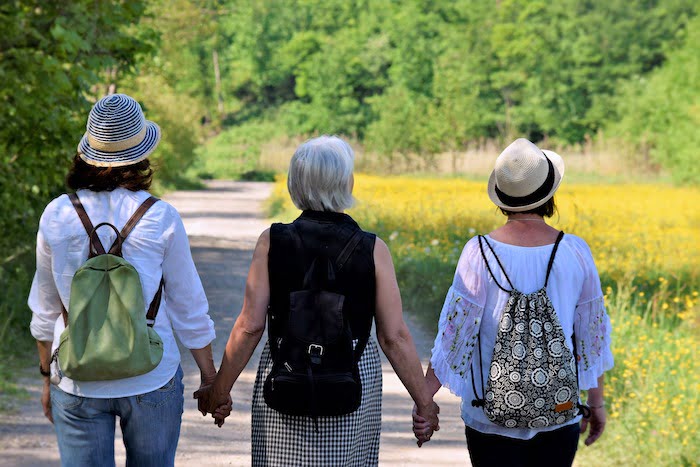 Although rehab often has a high success rate, people are still at risk of falling back into old habits and behaviours.
Substance dependency emerging again after rehab is known as relapse. Preventing this is an important part of the rehab process.
Following detox and whilst undergoing therapy, medical professionals will assist people in developing a relapse prevention plan.
This involves two main things:
Uncovering potential triggers – Environments, relationships, and situations
Developing relapse prevention tools – Cognitive reappraisal, mindfulness and emotional management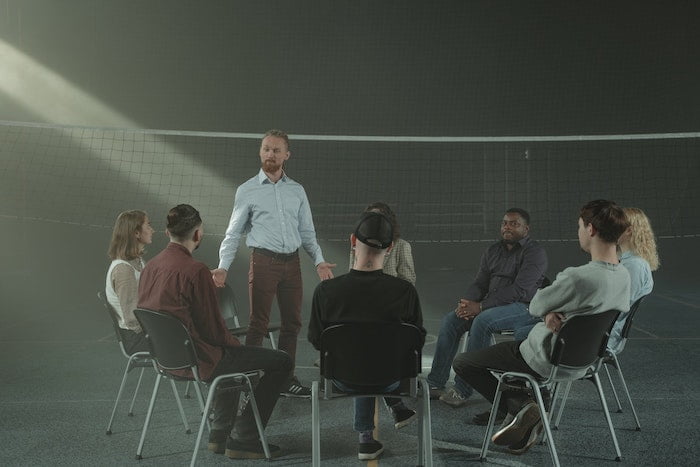 Relapse prevention also involves establishing post-rehab aftercare. Every rehab in Norfolk that we recommend will offer aftercare.
This means continued support, often involving post-rehab therapy and engaging with local services.
For example, this might involve being part of therapeutic communities such as Alcoholics Anonymous, Narcotics Anonymous and Cocaine Anonymous. These practise the 12 steps which include giving yourself over to a higher power.
These organisations offer group therapy and their version of the 12-step recovery method.
Another example of services available that provide useful aftercare is SMART recovery.
SMART Recovery offers many different aftercare services, such as CBT, group therapy, and Motivational Interviewing.
For more information about SMART, check out their website.
To learn more about relapse prevention and aftercare services in Norwich, call us on 0800 326 5559
Take Action Today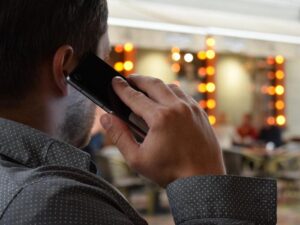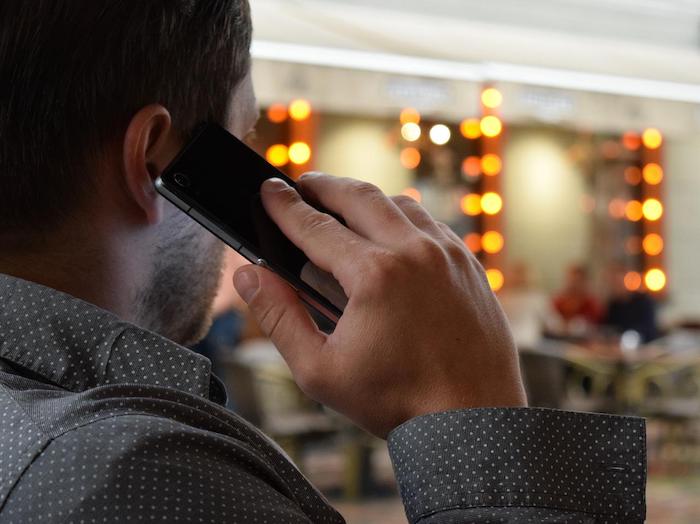 We at OK Rehab have a team of trained, compassionate staff who want to help you get into treatment as soon as possible.
If you are prepared to acknowledge and face your substance addiction, please call us on 0800 326 5559 to get your telephone assessment underway.
The assessment does not take long to go through, and when the assessment is complete, we can identify the right clinic and get you in there as soon as possible.
No matter how low you are feeling at the moment, please know that a full recovery from substance abuse and addiction is always possible if you are willing to commit to the process and put the work in.
Every rehab in England and Wales that we work with is vetted by the Care Quality Commission (CQC).
Get help for addiction across Norfolk including in King's Lynn, Great Yarmouth, Thetford, Aylsham, Acle, Holt, Fakenham, Cromer, North Walsham, Attleborough, Hunstanton, Burnham Market, Sheringham, Wells-next-the-Sea, Swaffham, Dereham, Wymondham, Diss, Blakeney, Downham Market, Costessey, Wroxham and many others.
To begin your recovery journey in Noriwch today, call our team on 0800 326 5559