Drug & Alcohol Rehab in Stratford
Substance abuse is a problem that affects many people, and those who suffer can experience not only intense physical consequences but a variety of psychological and social effects as well.
Everyone who becomes afflicted by drug or alcohol addiction needs to seek help as soon as they can and engage in appropriate drug and alcohol rehab. However, this is far easier said than done, and many who need help, unfortunately, do not seek it out.
At OK Rehab, we understand that a common reason for individuals not getting the right treatment is because they have doubts and concerns which hold them back.
This is a huge problem, so we want to help by clearing up what we can about rehab and answering some of the questions that might be putting you off.
How to Know if You Need Rehab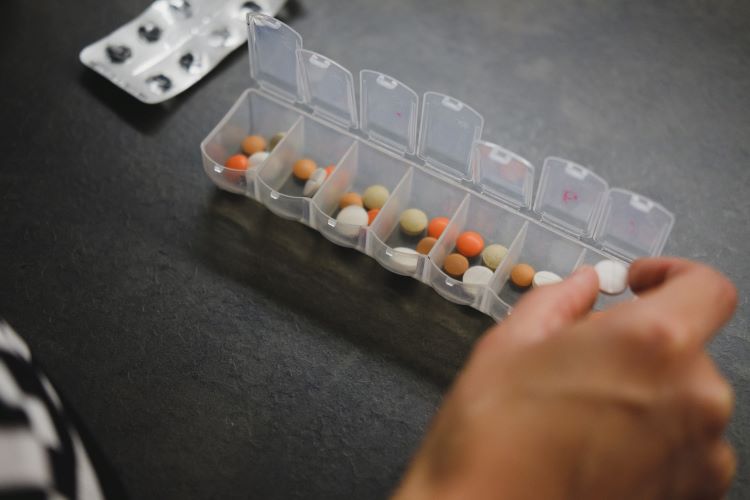 One of the biggest reasons why individuals do not seek help for their addiction is that they do not believe that they have an addiction in the first place.
They see their substance use to be in line with that of the average person, and so wonder why they would need medical help.
While it is possible for individuals to use drugs and alcohol and not be addicted to them, it is likely for those who abuse substances such as these to be in denial about how healthy their behaviour is [1].
As a result of this, it is important for individuals who consume a substance regularly to try and view their behaviour objectively and assess whether any of the following traits are present:
Consuming a substance frequently or in excessive amounts
Using more and more of a substance as time goes on
Taking risks or acting in a secretive way to attain more of a substance
Becoming obsessed with a substance
Losing interest in other hobbies, responsibilities, and people [2]
Experiencing withdrawal symptoms when a substance is not taken
If you experience a combination of these traits, it is likely that your relationship with a substance is not healthy and that you need addiction treatment.
Substance abuse does not get better by itself, so those who need help must seek it out.

For more information on Drug and Alcohol Addiction in Stratford, 0800 326 5559.
How Do People Become Addicted?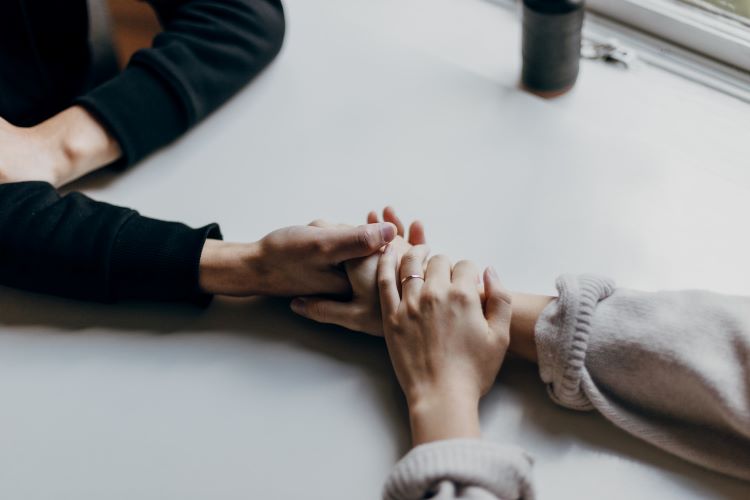 For some, learning to identify the traits of an addiction might not be enough for them to understand that they are suffering from substance abuse.
In addition, it might be useful for them to also know why some individuals become addicted in the first place.
If you relate to any of the reasons described below and can connect them to some of the behaviour traits listed above, you are likely in need of addiction treatment.
1. Coping with life's challenges
Many individuals develop problems with substance abuse as a result of other mental health conditions they have.
Whether it is depression, anxiety, trauma, or some other psychological complication, their experiences with this condition fuel the development of another.
As drugs and alcohol have relaxing qualities, many can use them to subdue difficult thoughts and emotions and make themselves feel better about going to work or living their life.
This initial self-medication can quickly develop into a dependency, and before long an individual can have a full-blown addiction.
2. Upbringings and social life
How individual views and understands substances such as drugs and alcohol can have a great impact on how they use them. For many, knowledge about what drugs are coming from parents and friends.
Those who grow up in an environment where drugs and alcohol are seen as regular and routine things to consume will be more likely to share this view when they grow up.
Also, those who have friends who use drugs a lot and consider it to be normal and fun will develop the same values themselves.
For these individuals, addiction is much more likely as they can develop the habit of turning to drugs and alcohol in day-to-day life and not realise that they are becoming dependent on them.
3. Avoiding withdrawal
When individuals drink alcohol or consume drugs regularly for recreational purposes, they can sometimes feel unwell or uncomfortable when sober.
They may consume more of a substance as a result to stop this sensation.
When this occurs, individuals are avoiding the body's natural response to withdrawal.
The body becomes accustomed to what it consumes, and so if drugs and alcohol have become a regular part of your consumption habits, it will not react well to their absence.
However, when this continues for a prolonged period, avoiding withdrawal can develop into an addiction, and the body's response to not having a substance can become more and more aggressive as a result.
For more information on Drug and Alcohol Addiction in Stratford, 0800 326 5559.
Why is Rehab so Important?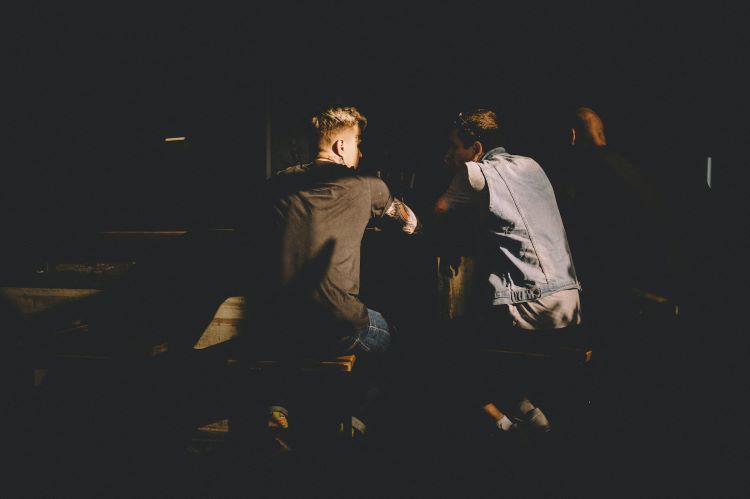 Finally, it is important to go over the specific benefits of going to rehab for an individual struggling with substance abuse. While someone might admit that they have a problem and need a detox, they may still wonder why it is that they cannot beat addiction by themselves.
While someone can make progress with their addiction by themselves, it is strongly advised that they do not attempt it and instead go to a drug and alcohol rehab centre.
This is the case for the following reasons:
Around-the-clock care – detoxification can be an incredibly dangerous process, so having medical supervision and support can make all the difference when it comes to safely and successfully getting past physical dependency
High-quality therapy – alone, an individual cannot fully work through the underlying cause of their addiction. Rehab is essential, therefore, to help achieve progress when it comes to therapeutically addressing why substance abuse has become a problem.
Sense of belonging – within rehab, individuals are introduced to others in similar situations to them, and this can work wonders for improving their esteem and making them feel less isolated in their recovery journey.
Boosting overall well-being – individuals trying to care for themselves can struggle to keep themselves healthy. Rehab, on the other hand, is designed to ensure that they are well-fed, rested, and mentally supported to take on the challenges of recovery.
Eliminating distractions – within rehab centres, individuals are kept apart from the triggers which have become synonymous with their need to abuse a substance. By offering accommodation and keeping them within the recovery atmosphere, centres allow individuals to avoid distractions and focus on improving.
Beating addiction is a very serious process, and so it should only be attempted with a dedicated mindset.
To optimise the chances of success and truly enhance your ability to go through detoxification and therapy, there is nothing more important than getting help and going to a rehab centre.
For more information on Drug and Alcohol Addiction in Stratford, 0800 326 5559.
Getting Support From OK Rehab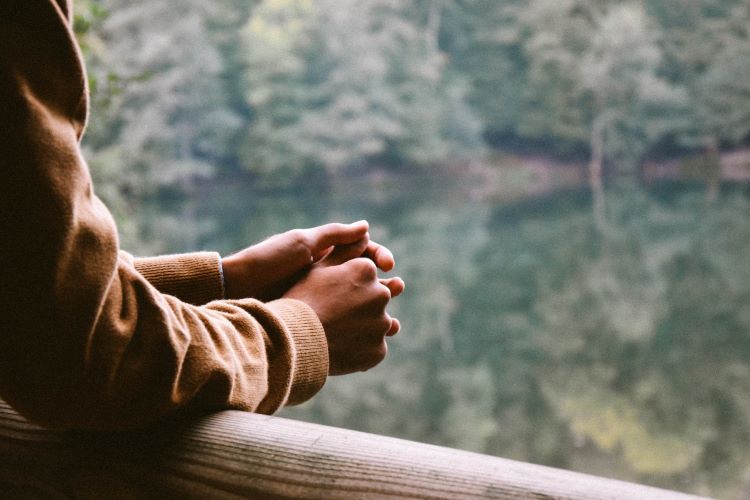 If you are considering drug and alcohol rehab and need support, get in touch with us at OK Rehab. We can help.
It can be frightening to think about addiction treatment, and trying to find rehab in the Stratford area can feel overwhelming.
But when you contact us, we can help find the right programme for your situation and make sure that you feel confident about taking the next steps towards a healthier lifestyle.
Statutory-Funded Addiction Programmes Near Stratford
Here are a few options near you.
1. Turning Point
Address: 102-110 Mare St, London E8 3SG
Telephone: 03451 440050
Website: https://www.turning-point.co.uk/services/city-hackney
2. Change Grow Live
Address: 3 Beckton Rd, London E16
Website: https://www.newham.gov.uk/health-adult-social-care/drugs-alcohol
3. One North East London
Address: 10 The Broadway, Woodford, Woodford Green IG8 0HL
Telephone: 02082 200132
Website: http://www.1ne.org.uk/
In addition to this, there are more helplines such as Mind UK, YoungMinds, Rethink Mental Illness, Samaritans, Papyrus and SMART Recovery that will also help with your recovery.
Alternatively, find an Alcoholics Anonymous, Narcotics Anonymous or Cocaine Anonymous near you. The NHS are also there to help you.
We offer addiction support across London, in areas such as Barnes, Battersea, Bethnal Green, Camden Town, Chelsea, Clapham, Finchley, Fulham, Greenwich, Hampstead, Hanwell, Highgate, Kensington, Kingsbury, Lewisham, Marylebone, Mayfair, Notting Hill, Paddington, Shoreditch, Soho, Thamesmead, Tottenham, Walthamstow, West Ham, Westminster, Wimbledon and more.
Get in touch with us today by calling 0800 326 5559.
References
[1] https://research.birmingham.ac.uk/portal/files/25519189/DENIAL_PICKARD_M_L_FINAL_PRE_PROOF.pdf
[2] https://www.drugabuse.gov/publications/step-by-step-guides-to-finding-treatment-drug-use-disorders/if-your-teen-or-young-adult-has-problem-drugs/how-to-recognize-substance-use