York is a popular city filled with beautiful architecture and award-winning tourist attractions. Though behind this exterior lie some worrying figures. In the past few years, both York and Sheffield have shown some of the highest statistics for drug-related deaths.
York also scored higher than the national average in terms of binge drinking statistics.
The effect alcohol can have on our lives is sometimes very normalised and we don't always recognise its severity. It can also be very easy to overlook how it can damage our physical and psychological health.
In the UK drinking has a very ubiquitous presence and is seen as something used to socialise and facilitate good times.
The truth, however, is that it is one of the most addictive substances and can damage your life beyond repair. Using alcohol may seem fun and harmless but the more we look at it this way the more we become more vulnerable to abusing it later on in life.
At OK Rehab we understand that there is a demand for addiction services all across the UK, but our team are here to help.
Our staff are trained to a very high standard and are aware that substance abuse is triggered by a variety of factors such as physical and mental health issues, family problems, divorce, job loss and so much more.
Deciding to remove substances from your life for good is a challenge. The first step on the path to recovery is admitting you have a problem. We work closely with many rehab clinics in and around York to provide life-changing services for people struggling with addiction.
If you are ready to commit to addiction treatment in York, call our team today on 0800 326 5559
What is an intervention?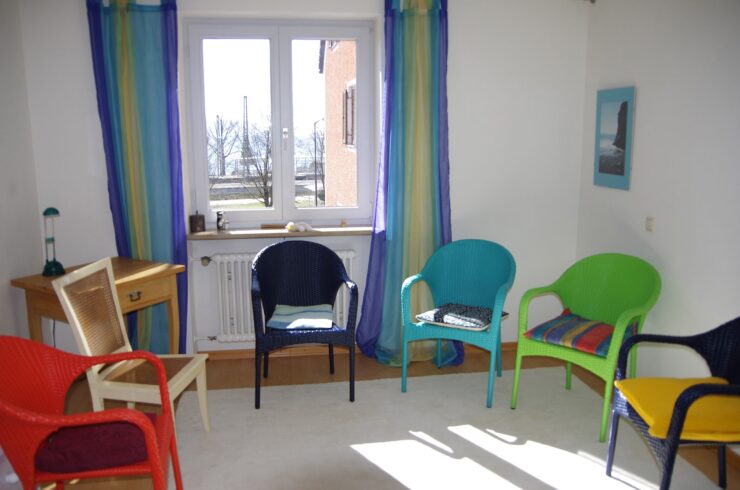 An intervention refers to a specially facilitated conversation usually carried out by friends and family of those struggling with a substance use disorder. Interventions are most successful when carried out with the assistance of a professional interventionist.
By working directly with OK Rehab, we can place you into contact with a local interventionist in York who can help your loved one consider treatment.
A lot of people struggling with substance abuse issues are often in denial about the severity of their problem. This is where an intervention can help.
By gathering in a calm environment and discussing your concerns, you can help your loved one to see the benefits of drug and alcohol rehab in York. If you've been worried about a friend or loved one, call OK Rehab today to arrange an intervention.
Professional interventionists work hard to facilitate personal and effective conversations by discussing the addiction at hand with family and friends before the actual event takes place.
This will help them to provide bespoke advice such as what techniques to use during the intervention period.
For most, an intervention is a one-time conversation that causes positive change. For others, a more tailored approach is required over a specific length of time. One of the most popular methods for families is CRAFT.
CRAFT stands for Community Reinforcement And Family Training and helps families steer their loved ones away from continued substance abuse through positive reinforcement
Make sure that your loved one gets the help they need from a rehab clinic in York by calling us on 0800 326 5559
What are the first steps to seeking treatment?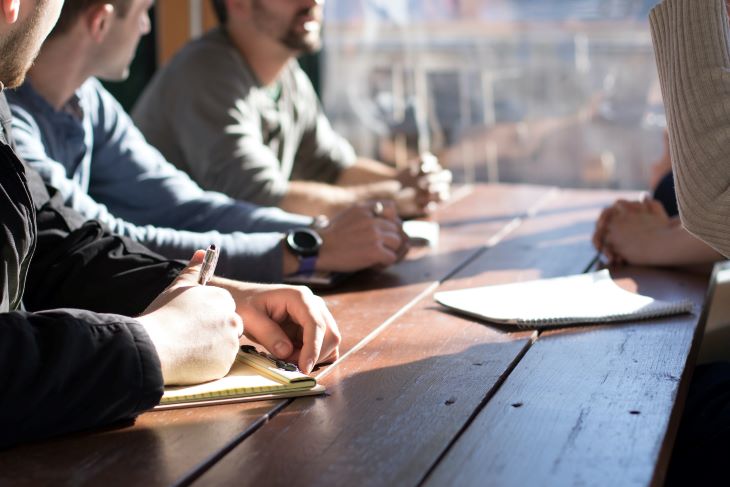 We know that thinking about receiving treatment can feel like a very daunting prospect.
You may not feel like reaching out due to fear of rejection or shame. The journey to finding treatment can also feel intimidating due to the sheer amount of treatment plans and rehabs available.
We aim for you to feel comfortable enough to select the correct treatment plan in a well-facilitated clinic as it can pave the way for life-long sobriety and successful recovery.
This is where we can help. By contacting us today we can conduct a short assessment to find out more about you and your expectations for treatment. Our staff will also ask questions about your addiction, but rest assured everything you tell us will remain confidential.
We can offer you free advice and point you in the right direction to clinics in York that are best suited to your needs.
Many people struggling with addiction have completed rehab and stayed in recovery due to the correct treatment plans offered to them.
We advocate for all people searching for alcohol or drug addiction treatment to find a centre with dedicated staff and evidence-based treatments.
Our team are equipped with the necessary knowledge and resources to help you find the best residential rehab.
Start your recovery journey at a rehab in York the right way – call our expert team on 0800 326 5559
Do I need professional support?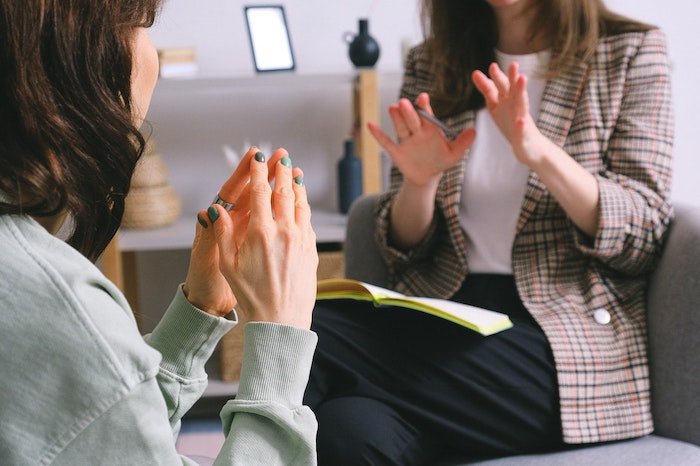 Sourcing professional support can help you overcome your addiction successfully and for this reason, residential rehab is almost always advocated. By attending a specialist facility, you can make great use out of the structure and routine that is on offer.
This can help you both during your time in treatment and upon your return back to society.
Residential rehab also offers you the chance to work alongside a tailored plan suited to your needs and expectancies for recovery. You will be able to take advantage of leading addiction treatments in a safe and luxurious environment.
This can help you and the staff at your selected clinic draw up recovery plans, especially upon completion of treatment.
Investing in professional services and care can allow you to recover in the best hands. All staff are trained to an excellent standard and have many years of experience working with addiction treatment programmes and rehab centres.
Staff are always committed to ensuring your safety and successful recovery.
If you are willing to make a change in your life, we will stand by your side throughout treatment offering professional, life-changing advice.
You will also be able to experience the high quality of care first-hand and understand the importance of private treatment.
Not sure whether you need professional support in York? Talk it over with our expert team on 0800 326 5559
What are the usual signs of drug and alcohol addiction?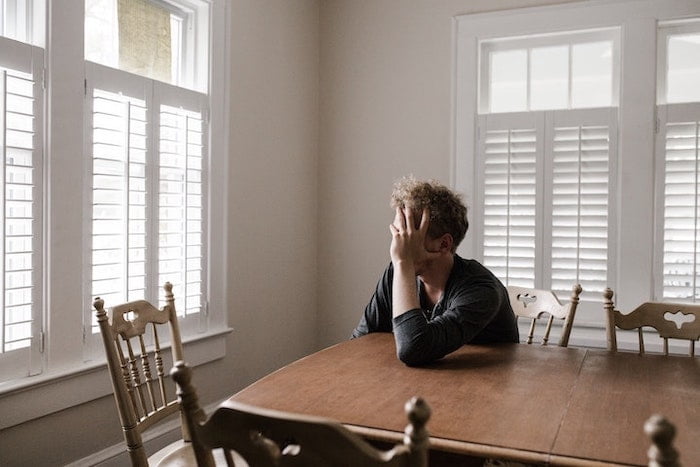 It can be hard to spot the signs of addiction in someone you love and especially within yourself. With alcohol, it may seem like simple fun until it's too late.
As alcohol is one of the most addictive substances it can have serious effects not only on the individual but, on their friends, and family too.
Take a look at the list below, do you recognise any of the signs?
You use drugs and alcohol daily
You find it hard to admit you have a problem
You lie to family and friends about your whereabouts and avoid attending events
You struggle with finances and use whatever money you have to fund your addiction
Your work has suffered
You have been in trouble with services such as the police
If one or more of these things seem familiar to you it may indicate that you require help for substance abuse. Contact our team today to find out more about how we can help you.
Attending residential rehab in York could be your best chance at receiving high-quality care and entering life-long recovery.
If you're starting to notice the signs of addiction in yourself or a loved one, call us today on 0800 326 5559
What are withdrawal symptoms?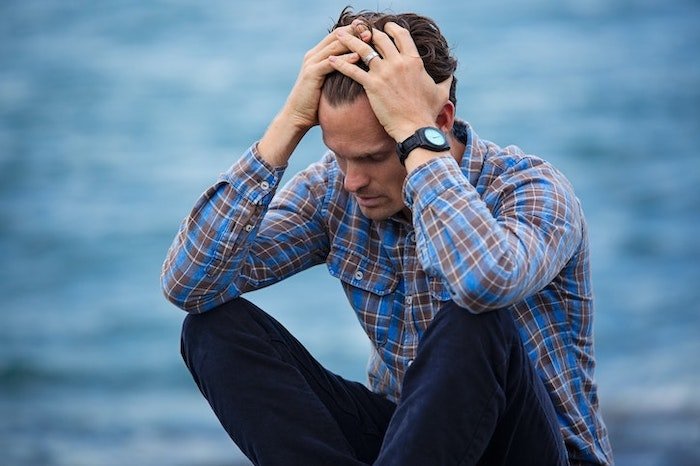 Withdrawal symptoms occur when an individual stops taking the substance their body is dependent on.
In rehab, you will likely undergo a medically assisted alcohol or drug detox, meaning any withdrawal symptoms you feel will be professionally managed at all times.
If you need it, staff can also issue prescription drugs.
Withdrawal symptoms vary for each patient and depend on the severity of your addiction before entering treatment.
Drugs and alcohol affect the body in a wide variety of ways so when an individual ceases consumption of them, the body tries to adjust to this new normal whilst craving the substance it was dependent on.
Are you familiar with withdrawal symptoms? Here is a list of the possible symptoms you could experience when you begin detoxing:
Fatigue
Depression
Anxiety
Abdominal pain
Tremors
Heart palpitations
Fevers
This may seem incredibly unnerving but try to remember you will always be under medical supervision from staff with years of experience in their chosen field.
It is also far better to detox for one to two weeks in a monitored facility than at home where triggers and distractions are present.
Detoxing at home is very rarely advocated for severe addictions and can cause more damage to your body.
We recommend you speak to one of our dedicated team to discuss any questions you may have about this form of treatment.
If you're experiencing withdrawal symptoms from an addictive substance, get the help you need by calling us on 0800 326 5559
How do I know if I'm addicted to alcohol?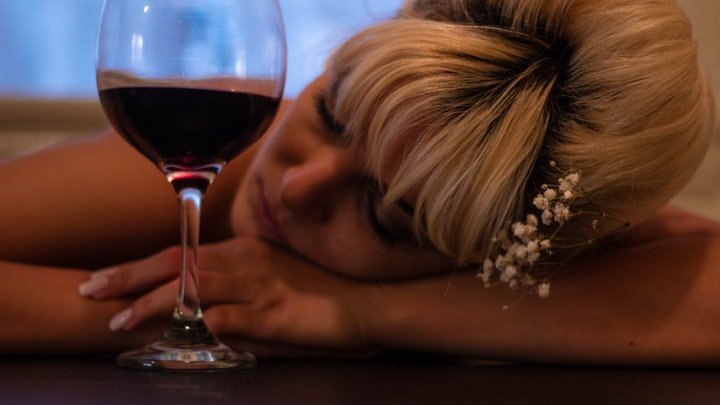 Are you currently living in York and are unsure if you are addicted to alcohol?
The good news is that OK Rehab can help. Alcohol addiction is typically screened through something called the CAGE questionnaire.
The questions are as follows:
Have you ever felt you should Cut down on your drinking?
Have people Annoyed you by criticising your drinking?
Have you ever felt bad or Guilty about your drinking?
Have you ever had a drink first thing in the morning to steady your nerves or to get rid of a hangover (Eye opener)?
The CAGE questionnaire has also been adapted to include drug use (CAGE-AID). The questions for this are:
Have you ever felt you ought to cut down on your drinking or drug use?
Have people annoyed you by criticizing your drinking or drug use?
Have you felt bad or guilty about your drinking or drug use?
Have you ever had a drink or used drugs first thing in the morning to steady your nerves or to get rid of a hangover (eye-opener)?
A total score of 2 or more on the CAGE questionnaire is indicative of a significant problem with drugs or alcohol whereby professional support and treatment are advised.
Not sure if you're suffering from alcohol addiction? Talk it over with our team on 0800 326 5559
How much does drug and alcohol rehab cost in York?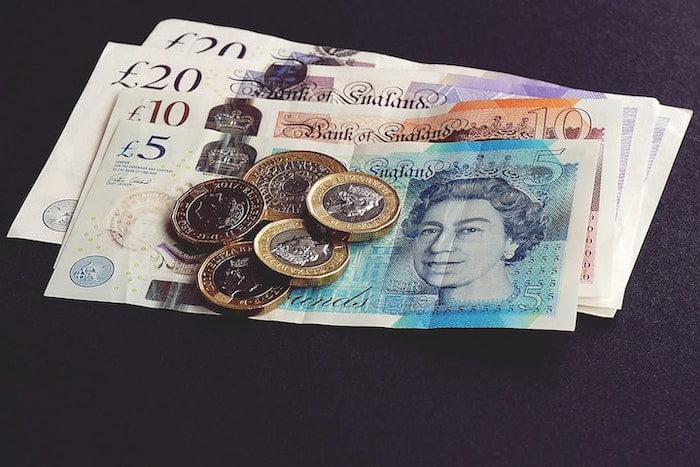 The cost of rehab in York varies according to the severity of your addiction and your responsiveness to treatment.
However, as an estimate, most people stay in rehab for around 28 days.
This means your programme is likely to be priced at around £495 per day to £1,000 per week making a total 28-day stay estimated at £4,000 to £14,000.
In recent years, more luxury clinics have begun to operate in and around the York area which offer bespoke treatment programmes often frequented by celebrities. These programmes begin priced at around £70,000 for a month-long stay.
When it comes to selecting a rehab clinic, it is important to always do your research and ensure your chosen clinic can cater to your budget.
We know this can be overwhelming which is why we are here to help you source affordable drug and alcohol rehab in York.
For a personalised estimation of how much your time at a rehab in York will cost, call our team on 0800 326 5559
Is rehab covered by health insurance?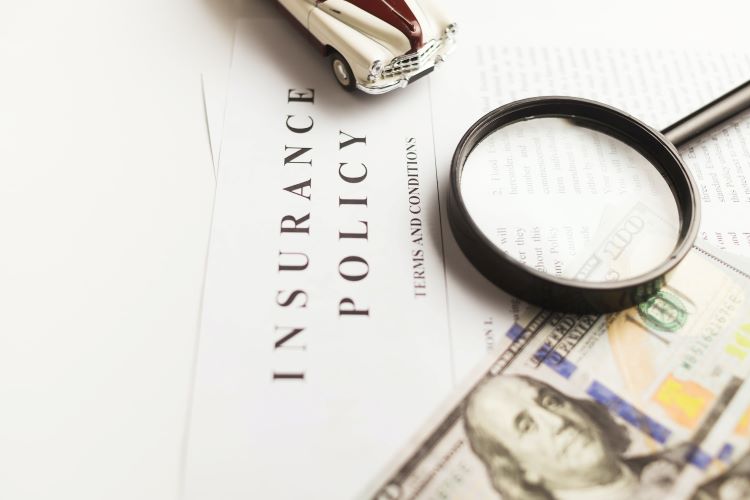 Fortunately, many health insurance providers now extend their policies to cover addiction treatment.
However, it is always imperative that you check the fine print and terms and conditions of your individual policy as each insurance provider offers different things.
Some may offer all forms of treatment including inpatient whereas others may only offer outpatient treatment for a specified length of time.
Most people's health insurance is offered by their place of employment which can become an obstacle for those who don't want to enclose details of their addiction to their employer. For more information on rehab and health insurance, we recommend reaching out directly to your provider.
Our team are also more than happy to answer questions on funding treatment.
To learn how to access addiction treatment in York through health insurance, call us today on 0800 326 5559
Is drug and alcohol rehab in York available on the NHS?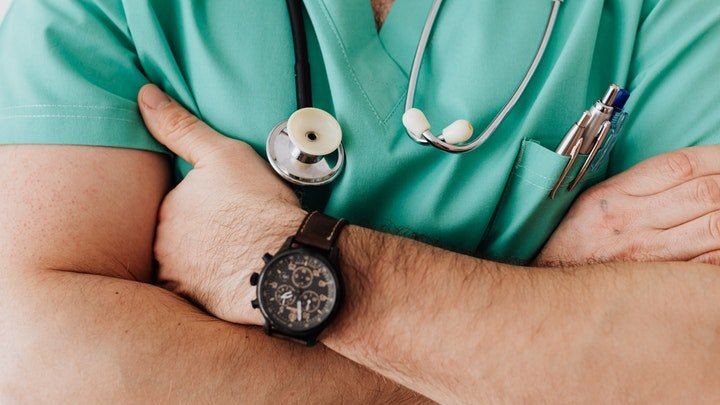 In short, yes drug and alcohol rehab facilities are available on the NHS. However, many free addiction services offered by the NHS have been forced to shut down in recent years due to government cuts.
This leaves a huge waitlist of people in need of addiction treatment.
The NHS offers residential spaces in private facilities which makes it a more competitive form of treatment. In order to be considered for a space, you must write to your local council to ask for funding.
This can be a very stressful process for many people in the throes of severe addiction.
Therefore, the most common form of free addiction treatment is outpatient care.
Whilst this can be beneficial for those with mild dependencies, it can cause high rates of relapse in those with both physical and psychological addictions.
It is for these reasons and more that we urge you to reach out for private care.
Private care is much more immediate and involves zero waitlists meaning you can be admitted into a drug and alcohol rehab in York within a very short number of days.
Other organisations to consider
Below is a list of other organisations that offer free advice for addiction around York:
1. Changing Lives
Address: 111 Walmgate, York YO1 9UA
Telephone: 01904 621776
Website: https://www.changing-lives.org.uk/
2. Blossom Street – York Drug and Alcohol Service
Address: 3 Blossom St, York YO24 1AU
Telephone: 01904 464680
Website: https://www.changing-lives.org.uk/find-support/york-drug-and-alcohol-services
3. Orca House
Address: Orca House, Link Roard Ct, York YO10 3JB
Telephone: 01904 420950
Website: https://www.tewv.nhs.uk/locations/orca-house/
If you are struggling, you can also reach out to helplines, such as Mind UK, YoungMinds, Rethink Mental Illness, Samaritans and Papyrus, SMART Recovery or find an Alcoholics Anonymous, Narcotics Anonymous or Cocaine Anonymous near you. The NHS are also there to help provide support.
Get help from NHS addiction treatment services in York by calling us today on 0800 326 5559
How long does rehab in York last?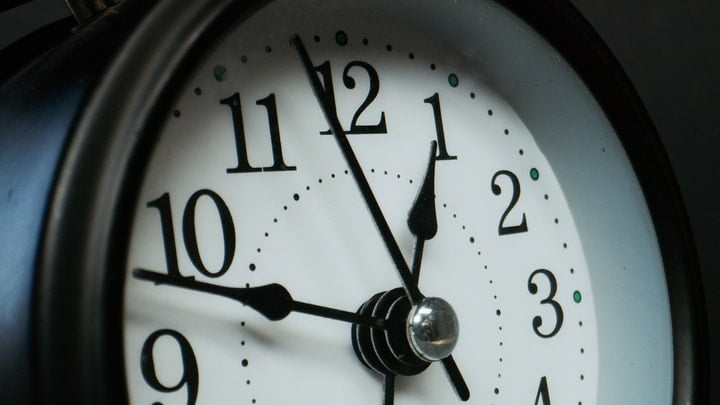 As mentioned above, the most common timeframe for treatment is around 28 days.
This is because it is enough time to make progress without having to take too much time off from work or away from family responsibilities.
Most patients make adequate changes during these 28 days in a residential facility and can safely return home and continue with treatment on an outpatient basis.
However, some patients stay in rehab for longer than 28 days. Some programmes can extend for up to 6 months or longer which is just another of the many benefits private treatment provides.
For those looking for support with overcoming physical dependencies, a short detox programme in an inpatient facility may be the answer. In cases like this, patients will admit themselves to a drug and alcohol rehab in York for around 10 days to 2 weeks.
After this, they will return home and continue with therapy to overcome the psychological side of their addiction.
Discover how long your stay at rehab in York is likely to last by calling us on 0800 326 5559
What are the differences between NHS treatment and private treatment?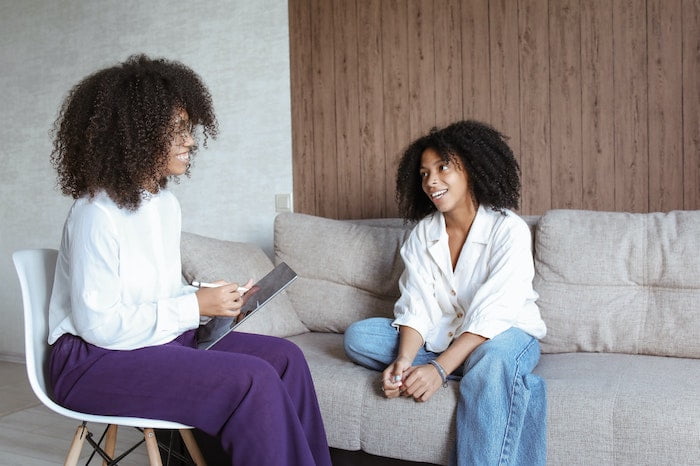 Most people think the difference between NHS treatment and private treatment is the price involved; NHS treatment is free whereas private treatment is not.
However, this doesn't automatically make NHS treatment the superior form of treatment.
Private treatment offers a lot more autonomy for patients and includes bespoke treatment plans, a combination of traditional and holistic therapies, as well as nutrition plans and luxury amenities.
There are no waitlists which make treatment immediate unlike that provided by the NHS. Whilst there is a price tag associated with private treatment, it is important to consider how much money you would spend feeding your addiction over future years.
For help choosing between NHS and private addiction treatment services in York, call us today on 0800 326 5559
Should I choose inpatient or outpatient treatment in York?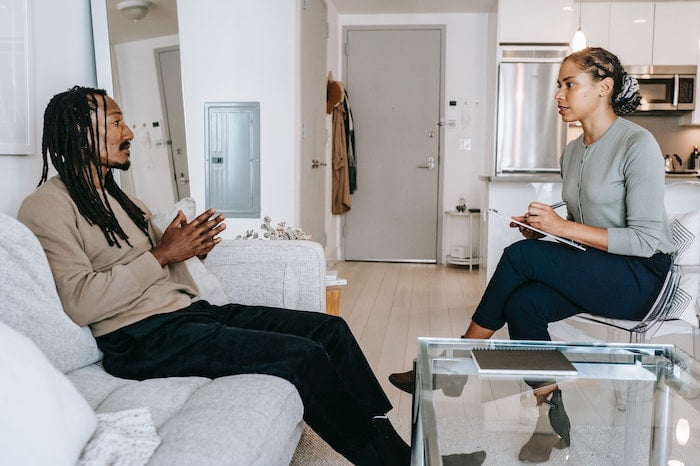 The type of treatment you should choose ultimately depends on your addiction.
Inpatient treatment is most commonly offered to those with severe addictions as admitting yourself to a residential clinic can help you to avoid distractions and triggers that would be detrimental to your health.
Having a team of staff by your side can also help you remain motivated and surpass recovery milestones.
In residential treatment, you can also connect with others in recovery and create a support network of people who understand your situation.
On the other hand, outpatient treatment is a much more flexible treatment option and can be beneficial for those who are unable to take time off work to admit themselves to a residential clinic in York.
Outpatient treatment means that you will continue to live at home and commute to a chosen clinic for therapy sessions.
Whilst this form of treatment can be beneficial for those with mild dependencies, it poses greater chances of being exposed to triggers which you will have to learn how to adjust to. Staff will offer support during this time and can help you to learn useful techniques.
Talk to a helpline adviser today if you are unsure which form of treatment you would benefit from.
Whether inpatient or outpatient treatment sounds right to you, call us today on 0800 326 5559
Alcohol detox at rehab in York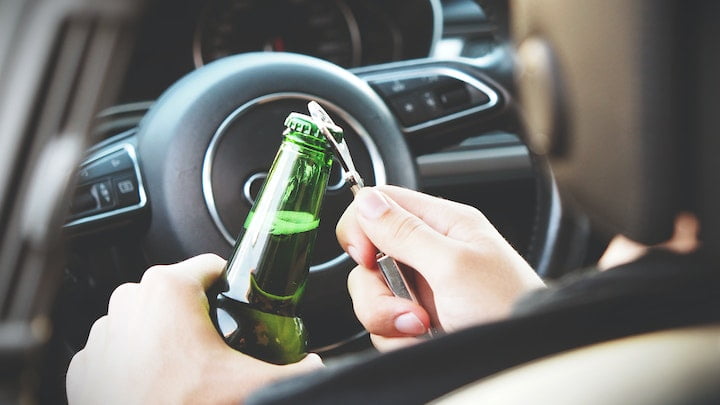 The detox process is the first step in the residential rehab programme for most patients. It involves removing all toxins from drug and alcohol abuse from the body in a controlled and medically supervised environment.
Whilst a detox can be challenging, it can help you to break all physical dependencies on alcohol. From here, you can begin a tailored therapy programme to help you heal psychologically.
During the detox process, you are likely to experience alcohol withdrawal symptoms. These will present as your body adjusts to life without alcohol.
Whilst they can be unpleasant, staff are on hand to assist and can issue prescription drugs if it is required. The most commonly used prescription drug is Librium (a benzodiazepine). Librium reduces anxiety and alcohol-related withdrawal symptoms.
Most detoxes last around 10 days. It is important to remain in treatment for this time as doing so will reduce the chances of seizures and the development of delirium tremens (DTs).
After your detox is complete, staff will encourage you to remain in rehab for an additional 3 weeks if they believe you would benefit from the additional support.
These 3 weeks will be spent on psychological healing through a personalised therapy programme, addiction counselling, relapse prevention workshops and trigger identification.
For those who are unable to detox in a residential facility in York, a home detox will be advised. During this form of treatment, medication will be sent to your home address to ease withdrawal symptoms.
However, you will be required to make daily contact with your support team so that they can ensure your safety and progress.
For more information on home detoxes, speak to a member of the OK Rehab team today.
Overcome the disease of alcohol addiction with the help of a rehab in York by calling us today on 0800 326 5559
Cocaine Rehab in York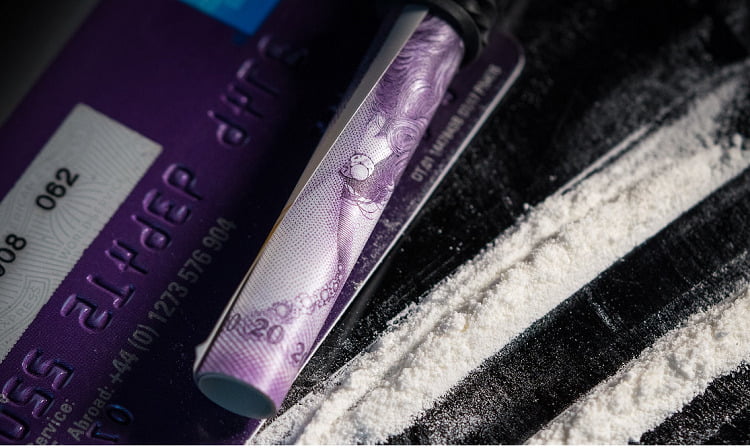 Cocaine is one of the most abused substances in the UK. Whilst it is seen as a 'party drug' it can cause users to become very quickly addicted, destroying their quality of life in a short time.
Cocaine rehab in York focuses on psychological healing to break this dependency. Through a comprehensive treatment programme, you can look forward to a life of sobriety.
You will not need to undergo a cocaine or crack cocaine detox, because these are not physically addictive substances.
If you are struggling with cocaine dependency and feel as though your consumption is increasing, reach out to our team today.
Cocaine addiction can ruin lives.
However, it is never too late to seek help. For professional support, reach out to OK Rehab today.
Beat your cocaine addiction at a drug rehab in York – call us today on 0800 326 5559
Heroin Rehab in York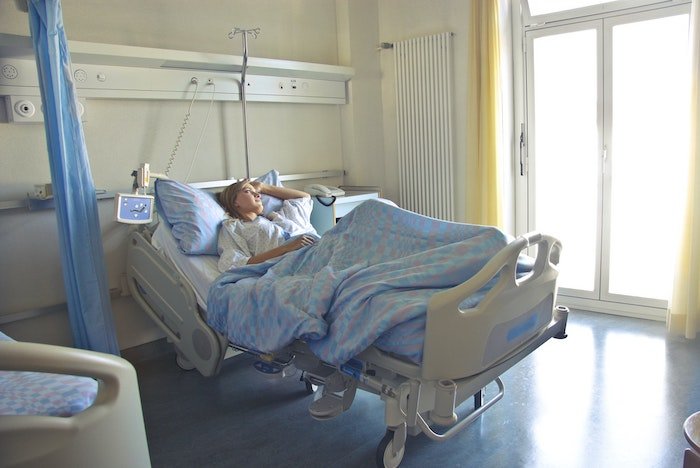 Treating a heroin addiction involves an in-depth treatment plan tailored to your needs. At OK Rehab, we can source this. Through a combination of therapy, a medically supported heroin detox and support groups, you can look forward to sobriety.
Most people with heroin addictions will choose treatment offered through a residential facility.
This means you can dedicate your time to recovery and remain invested. Whilst it may seem impossible to reach sobriety, you can.
Heroin is a very addictive substance that can cause an immediate overdose in one dosage.
This is because most heroin in the UK is combined with fatal substances such as fentanyl. For support in breaking your addiction to heroin, call OK Rehab today.
Beat your Heroin addiction at a drug rehab in York – call us today on 0800 326 5559
Cannabis Rehab in York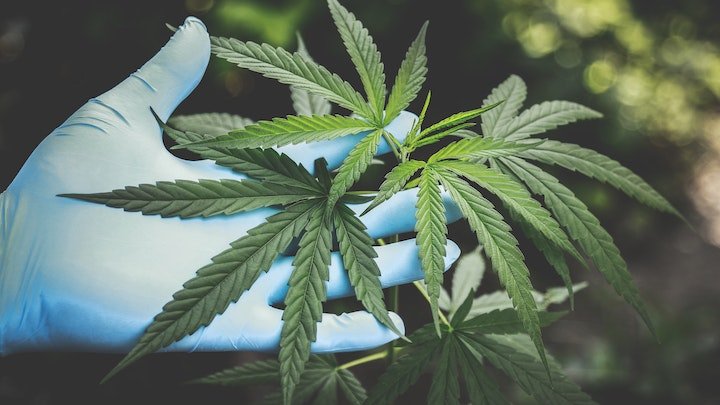 Cannabis is a psychoactive drug that can cause users to feel a wide range of emotions from happy and playful to paranoid and depressed.
Many people use cannabis to help with mental health issues but soon become very dependent on it, finding that they can't function without daily usage.
If you feel that your cannabis consumption is getting out of hand, we urge you to get in touch with our team.
We can source immediate admission to a cannabis rehab in York to help you overcome your dependence.
Through a personalised therapy programme, you can benefit from understanding more about your addiction and how to avoid partaking in further addictive behaviour once treatment is complete. Cannabis detox will not be needed.
Beat your cannabis addiction at a drug rehab in York – call us today on 0800 326 5559
What therapies are offered at drug and alcohol rehab in York?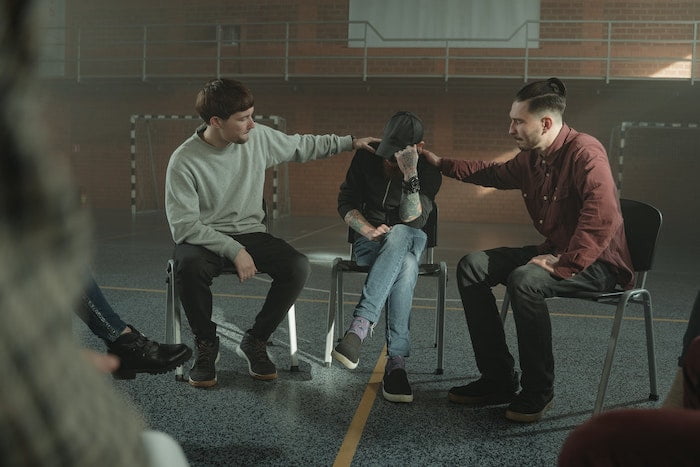 Therapy is a vital part of treatment and can help you to understand not only more about your alcohol or drug addiction, but about yourself.
Through private rehab in York, you can benefit from a combination of holistic and traditional methods such as:
Experience any and all of these superb treatments at an alcohol and drug rehab in York by calling our team today on 0800 326 5559
What is a dual diagnosis?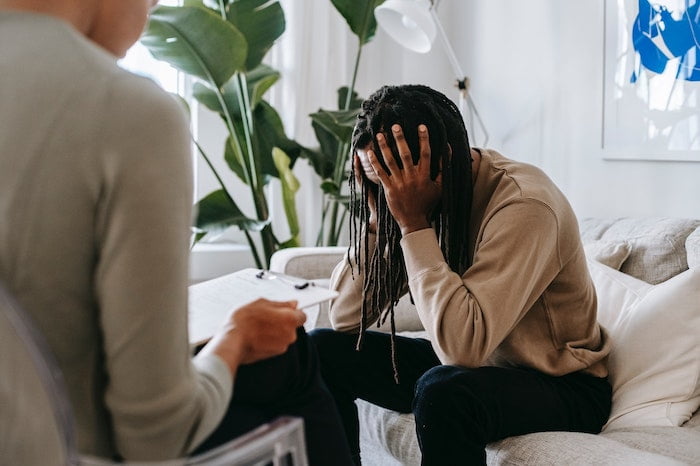 A dual diagnosis is given to those who present signs of both a substance use disorder and a co-occurring mental health disorder.
Dual diagnoses are very common in alcohol and drug addiction treatment and help practitioners effectively prescribe treatment programmes to all patients.
In private rehab, dual diagnoses are taken very seriously and mean that your chosen rehab clinic can provide bespoke care that caters directly to your needs.
Failing to do so can increase the chances of relapse.
Discover how a rehab centre in York will work to support your mental health by calling us today on 0800 326 5559
What is relapse prevention?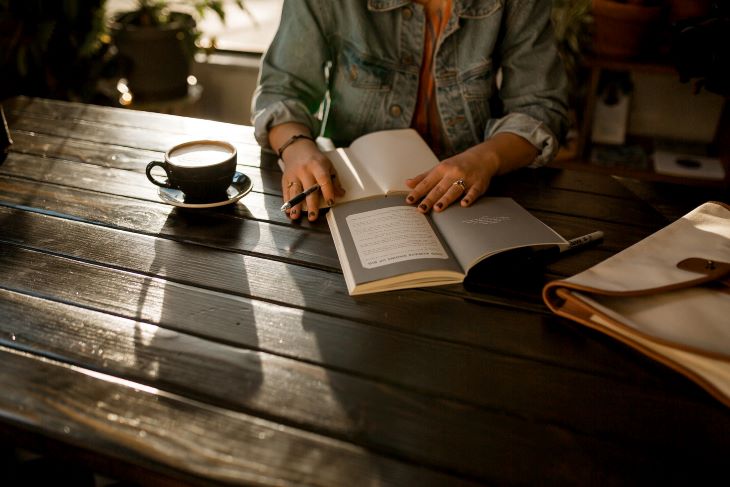 Relapse prevention is a continued form of cognitive behavioural therapy that is designed to help patients identify and learn their triggers. Once complete, you can learn how to avoid relapses.
Relapse prevention is typically offered through workshops and 1:1 sessions in rehab and is particularly useful for when you return home.
You will also be encouraged to write a relapse prevention plan that helps your support network to learn more about your triggers and how they can help you during your first 12 months of sobriety.
Beat addiction once and for all at a rehab in York – talk to us today on 0800 326 5559
The importance of aftercare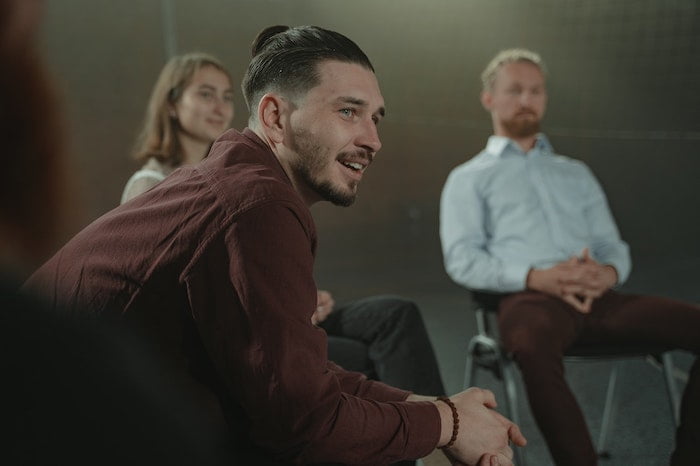 Aftercare is, simply put, an extended form of rehabilitation treatment that helps patients adjust to a sober life.
It is offered by private rehab facilities across York and includes outpatient sessions and progress meetings to ensure you are safe in your recovery efforts.
Making use of a support group is very useful during this time and can help you to make use of those around you
Your rehab clinic in York will also be able to recommend recovery support groups such as:
If you live in York and are struggling with alcohol or drug-related issues, we urge you to seek help from the OK Rehab team by calling us today on 0800 326 5559
Reach out today
At OK Rehab we offer free and confidential advice at all times.
Whilst our helpline advisors can talk you through your options for treatment, every decision you make regarding your treatment is your choice and we will never place pressure on you.
Our team are here to guide you not to tell you what to do. Always remember that the treatment options available to you are evidence-based meaning they provide high levels of success and are fully effective. All drug and alcohol rehabs are registered and audited by the Care Quality Commission (CQC). 
For rehab to work you must be committed to making change.
If you are ready to leave your addiction behind, call us today on 0800 326 5559 for a free telephone assessment. From here you will be ready to take the next steps into recovery.
We offer access to a wide selection of rehab centres near to York, including in Leeds, Bradford, Sheffield, Doncaster, Scunthorpe, Grimsby, Hull, Scarborough, Darlington and many others.