Drug & Alcohol Rehab in Hull
Do you live in Hull and find yourself beginning to struggle with the negative side effects of drug and alcohol use? Perhaps you're concerned that your substance use has formed into an addiction.
If you're worried about your drug and/or alcohol consumption or you've had enough of the detrimental effects it's having on your physical or mental health, it's time to find some professional addiction recovery treatment.
The problem with addiction is that the very nature of the effects it has on your body and mind interfere with the recovery efforts of even the most determined individual.
Many people who realise that they have developed an addiction make substantial efforts to recover, but unfortunately, more often than not, this ends in a cycle of recovery and relapses.
If this is your experience, please don't give up. The fact that you want to recover is promising, and the most important part of recovery is the desire to do so.
Almost everyone who has ever struggled with addiction and recovered did so with professional help. If you're determined to get well, then a comprehensive residential rehab programme offers you the absolute best possible chance to do so.
There's absolutely no shame in needing help with your recovery. Addiction is a disease, and, like any other, professional medical attention is usually needed.
The good news is that there is a range of renowned rehab facilities in and around the Hull area.
Here at OK Rehab, we have a number of partner addiction treatment centres locally to you, all of whom operate under strict guidelines and offer top-quality multi-faceted treatment programmes.
If you're ready to make a change and live a new, sober life, we can help fast-track your referral to the most appropriate rehab facility for your needs.
We know that rehab can be a daunting prospect for many, so our experienced team of addiction treatment referral specialists have put together a list of answers to the most regularly posed questions and concerns raised by those considering it.
We hope that this helps to diminish any insecurities that you may have about starting your recovery; however, if you have anything else you would like to ask, our team is ready to take your call.
Please call our 24-Hour Helpline: 0800 326 5559
Drug and Alcohol Statistics in Hull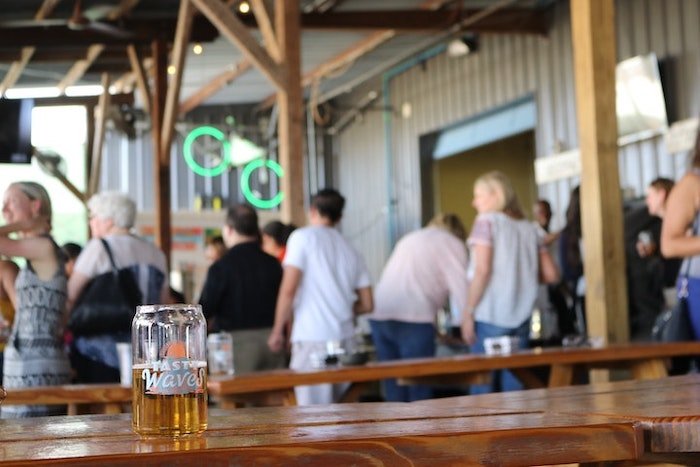 In 2012 it was reported that:1
39% of secondary school students reported being drunk at least once
20% of boys get drunk more than once a month (15/16 years)
32% of girls get drunk at least once a month (15/16 years)
In 2014 it was estimated that:
26% of 258,000 people in Hull do not drink alcohol
45% of people in Hull drink, but at an acceptable level
31% (61,600 people) drink hazardous amounts or binge drink
Hulls Alcohol Strategy from 2016 to 2020 reflected this general impact on public health by reviewing the impact of alcohol on hospital admissions data.
The latest rate of alcohol-specific hospital admissions is 27% higher than the rest of England, despite this being halved in the last six years.
Per annum, there are around 2,100 admissions to hospitals where alcohol has been the primary diagnosis, most of which being the cause of accidents and self-harm.
This rate is now 43% higher than the rest of England, a worrying statistic:
Hull's alcohol-specific mortality is 21% higher than the rest of England
One month of life (on average) is lost for men in Hull, and 6.9 months on average of a woman's life is lost.
Between 2013 and 201, 2435 ambulances were called out due to alcohol use, and this is averaged at around 203 per month.
There were 2,700 recorded crimes that were caused by alcohol in October 2014. This is 53% higher than the rest of England; the most affected areas are:
Drypool
Myton
Newington
Newland
St Andrews
Alcohol misuse has cost the NHS 23.11 million. The local council have set up policies, agreeing to:
Increase awareness and understanding of the limits of drinking
Change drinking culture and reduce the acceptability of harmful drinking
Reduce alcohol-related harm
Please call our 24-Hour Helpline: 0800 326 5559
Can I attend drug and alcohol rehab in Hull?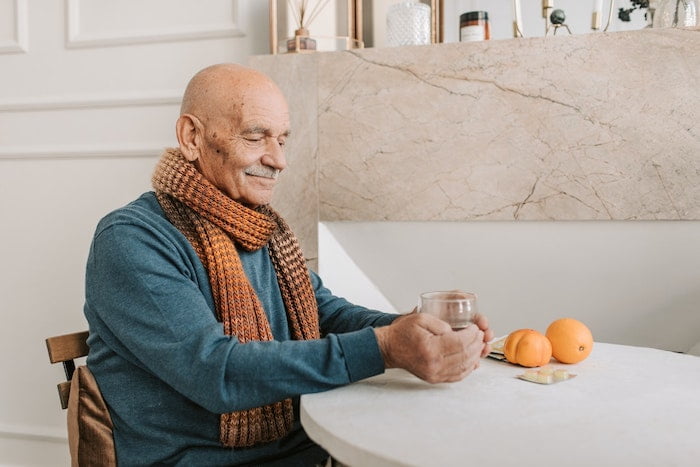 There are a number of options for attending drug and alcohol rehab in Hull and the surrounding areas.
The good news is, here at OK Rehab, we can help you to find the right type of addiction recovery treatment for you, the right location to attend and even help to secure you a place at of our trusted rehab centres in Hull.
Whilst there will be NHS or community-based rehab programmes provided locally, availability is unfortunately very scarce due to high demand and low funding in the area of addiction recovery.
With this in mind, attending private drug and alcohol rehabilitation in Hull should be given serious consideration; it's an incredibly worthwhile investment.
There are benefits to attending rehab close to home, such as minimal disruption to your life, reduced travel costs and the potential for easier family visits throughout a residential stay.
Of course, if you would prefer to recover outside of the Hull area, we can also recommend a variety of partner rehab facilities in the Yorkshire area, such as:
Leeds
Sheffield
Bradford
Middlesbrough
York
Wakefield
Doncaster
Barnsley
Halifax
Huddersfield
Harrogate
Rotherham
Cleveland
We also have partner facilities available across the UK. Some people prefer to address their addiction further from home due to concern about judgement if local acquaintances discover their treatment.
Whilst this is an understandable concern, you can rest assured that all of our partner rehab centres are based in secluded locations, away from the public eye, and your treatment is dealt with in the strictest confidence throughout.
When you have made the choice to begin your recovery journey, get in touch with our team here at OK Rehab.
We will begin your initial assessment, which will gather some details about your addiction to allow us to make accurate recommendations for your care.
Once you have decided on a treatment programme and centre, we can arrange a mutually convenient admission date for you to begin your treatment. You won't need a GP referral, and you won't need to wait to begin your recovery.
We can recommend a number of options to try and best suit your available budget, and, if necessary, many of our partner facilities offer payment plans.
We want to ensure that quality addiction recovery treatment is accessible to all that need it, so if paying in instalments will help you to attend your chosen programme, this can be arranged.
Please call our 24-Hour Helpline: 0800 326 5559
Signs of Addiction: Psychological v Physical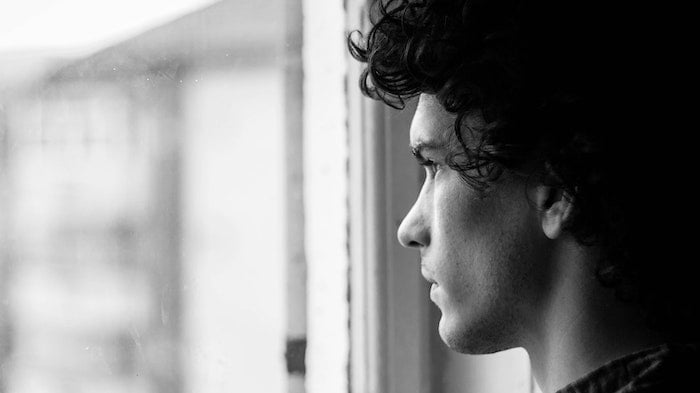 Human taste for substances and alcohol dates back so some of the earliest records of civilisation. The taste for psychoactive substances has been used in:
Religion (priests)
Medicine (healing)
Socialising (alcohol, nicotine, and caffeine)
For example, Ethiopian priests used to roast coffee beans to stay awake through the night's prayer after noticing that their sheep became alert after feeding on coffee crumbs.
The issue of losing control of these substances and needing them more than you should (harmful) became a topic of conversation in the 17th Century. It has been discussed as:
Addiction is a sin
Addiction is a disease
Is addiction moral or medical?
Is addiction caused by the substance or the type of person?
Should substances be available or banned?
Recently, the disease model of addiction has accredited addiction to mental disability. Much like disease, addiction can also be treated, but not the same treatment works for everyone.
Addiction can come from genetics and environment, whereby you are more likely to become an addict if your parents are users or addicts or you grow up around it.
The classic signs of addiction are negative and distressing. The common consequences include:
Breakdown of relationships and communication
Poor performance at work or activates
Reduced health and hygiene
Finance issues
Secretive behaviour
The signs differ if you look at psychological and physical behaviour. Much of the mental signs come from the observed moods and emotions.
Users that are addicted tend to suffer from serious paranoia, anxiety and depression. This is accompanied by poor judgement, memory issues and concerns about self-harm.
Physically, addicts tend to adhere to dishonest behaviour and withdraw from any responsibility. They lose interest in socialising and events and withdraw from family and friends.
This is normally when they start to be dishonest about money, finance positions and use.
Please call our 24-Hour Helpline: 0800 326 5559
The CAGE Questionnaire
The CAGE questionnaire is a clinically proven questionnaire to detect harmful alcoholism.
Here are the four main questions, 'Have you ever?':
felt the need to cut down your drinking;
felt annoyed by criticism of your drinking;
had guilty feelings about drinking; and
taken a morning eye-opener? (to get rid of a hangover or steady the nerves) (4)
This can be adapted to include drugs, and the same rules apply to the answers. The letters CAGE stand for cut, annoyed, guilty and eye; this is based on answers leading to the indication of substance abuse.
The answers are NO, zero and Yes, one. If you score over the number two, it is likely that you may have a dependency issue.
This CAGE questionnaire is said to be over 91% accurate, identifying more than 87% of alcohol abuse. 5 If you believe someone is addicted, dependent or misusing a substance or alcohol, the first step is always to try an intervention.
Please call our 24-Hour Helpline: 0800 326 5559
Intervention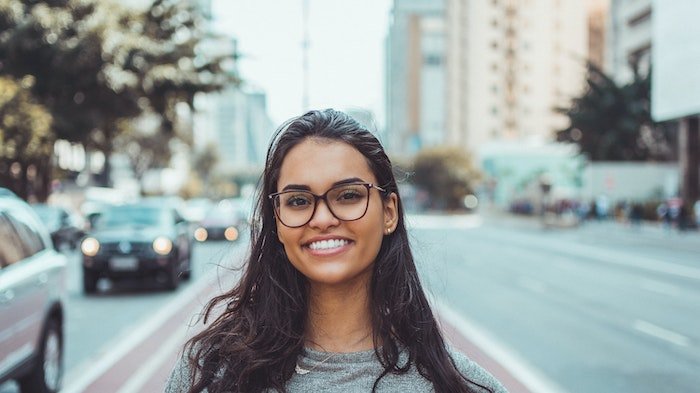 Intervention generally means something coming between things, generally changing the path of trajectory.
For addicts, this alludes to many families sitting down with the individual they are concerned about and explaining how damaging their behaviour is.
This is important in aiding the acknowledgement of emotions and consequences for the user. Concerned family and friends usually sit the user down for a conversation in the comfort of their own home to discuss recent events and how they affect others.
The ultimate goal of intervention is to get the user to acknowledge that they have a problem and hopefully accept the help offered through rehab and therapy.
Accepting how their drinking or drug abuse affects others around them is always the first step, and this is likely to be a motive to get the user into rehab.
Please call our 24-Hour Helpline: 0800 326 5559
The CRAFT Method of Intervention
The CRAFT approach is used specifically for substance abuse intervention. CRAFT stands for community reinforcement and family training, intended to help someone that is refusing treatment.
This approach works on a reward-scheme basis. The concerned individuals are meant to reward anti-use and pro-social behaviour whilst letting negative consequences happen if they use or act anti-socially.
This gets the user to rebalance their internal reward programme; letting the negative consequences happen will act as a gentle reminder and motivator.
Users are encouraged to participate within their community and participate in active change. This is more scientific than previous historic intervention techniques.
This approach prioritises mental health and well-being, an adapted version of the community reinforcement approach (CRA), developed in the 1970s.
This increased engagement between the user and concerned others, where the rate of bonding and communication automatically increases.
This has a very high success rate, as do many types of intervention. Intervention is the first step, but in order to reinforce your loved ones into rehab, you need all the knowledge first.
Please call our 24-Hour Helpline: 0800 326 5559
What is Rehab? Costs, Detox, and Types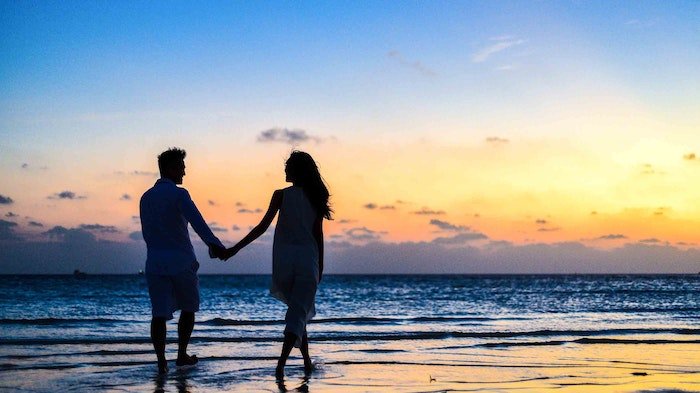 Rehabilitation (rehab for short) is a drug and alcohol treatment programme provided as a structure to aid your road to sobriety.
This has intense support from therapists, medication and community involvement. There are usually two types of rehabs with slightly different schedules:
Inpatient: During inpatient rehab, you will move into a care facility that specialised in drug and alcohol treatment.
This has 24/7 round-the-clock care with therapy, nurses and medication to suit your dependency and the levels of intoxication. This is more expensive than outpatient.
Outpatient: outpatient programmes are in the name. The patients live out (at home) but regularly attend therapy and other sessions for help at the facility.
These are commonly given on the NHS for free, and for inpatients, you are more likely to have to pay yourself as they are very expensive.
They are expensive because you pay for rent, utilities, medication, nurse training, and much more. You receive intense treatment, so it depends on how bad the addiction is as to whether you require inpatient or outpatient treatment. 7
Rehabilitation tends to last from 6–12 weeks, with a minimum detox time of seven days. 28-day placements are the most suggested, followed by intensive therapy.
The common misconceptions about rehab appear on social media, usually through the pages of celebrities such as Lindsay Lohan and their expensive inpatient treatment.
If you think you require inpatient treatment, most facilities will be able to comply with a flexible payment plan, so don't rule it out before you have to. Start with a GP appointment to assess how bad the addiction is.
Please call our 24-Hour Helpline: 0800 326 5559
Alcohol Rehab in Hull
As an outpatient, you will be required to pay the cost of medication (around £9 per prescription). If you are an inpatient, this is covered in the cost, along with rent and utilities.
Alcohol and heroin are physically addictive, so require detox as part of therapy and rehab. Cocaine and cannabis are not physically addictive, so the therapy and treatment will be very different.
For Alcohol addiction, the detox without medication can be very dangerous, with both psychological and physical effects. There are currently an array of medications that aid the alleviation of these effects, such as Librium,
The brain chemistry of a continuous user changes from that of a sober individual. Not only do you have to deal with the psychotic side-effects such as depression, but the reward system of the brain and neurons is altered.
Librium is a benzodiazepine and is used to ease the first wave of alcohol withdrawal symptoms. Hampering anxiety, Librium helps the communication between neurons re-align and function correctly.
Its administered over a ten-day period, reducing in mg every day. However, Librium (Chlordiazepoxide)has its own side effects and can be addictive:
Drowsiness and tiredness
Vomiting and dizziness
Constipation
Blurry vision
Irregular periods for women
Headaches
Your dosage of Librium will depend on the severity of your addiction and how bad your withdrawal symptoms are. It is not medication to rid of withdrawals entirely, merely to aid the first wave of symptoms.
Other types of medication you might need to be given include Acamprosate (Campral®) which helps rebalance the chemicals in the brain that have been damaged by alcohol; an antidepressant like nefazodone, desipramine, or imipramine to aid any anxiety or depression caused by alcohol; or the opioid antagonist Naltrexone which works to uncouple the relationship between alcohol and pleasure.
As for your body's recovery after drinking alcohol, damaged organs may regain function partially or heal altogether, depending on your state and whether you've had a relapse.
It is incredibly important to start your recovery today, as being an alcoholic is thought to drastically lower your age of death. For those who have been hospitalised, the average age of death for an alcoholic is 47–53 years in men and 50–58 years in women.
Other organisations that offer free addiction support
Here are some free centres that specialise in rehabs in and around Hull:
1. Journey 2 Recovery
Address: Wilberforce Health Centre, 6-10 Story Street ·
Telephone: 01482 335331
Website: https://www.yell.com/biz/journey-2-recovery-hull-8042091/
2. East Riding Partnership
Address: 7 Baker St
Telephone: 01405 608210
Website: https://www.humber.nhs.uk/services/east-riding-partnership.htm
3. NHS CAMHS Humber Valley
Address: 70 Walker St, Hull HU3 2HE
Telephone: 01482 303688
Website: https://camhs.humber.nhs.uk/
You can also reach out to a number of helplines, including Mind UK, YoungMinds, Rethink Mental Illness, Samaritans and Papyrus, SMART Recovery or find an Alcoholics Anonymous, Narcotics Anonymous or Cocaine Anonymous near you. The NHS are also there to help you.
Please call our 24-Hour Helpline: 0800 326 5559
Types of Therapy available in Rehab in Hull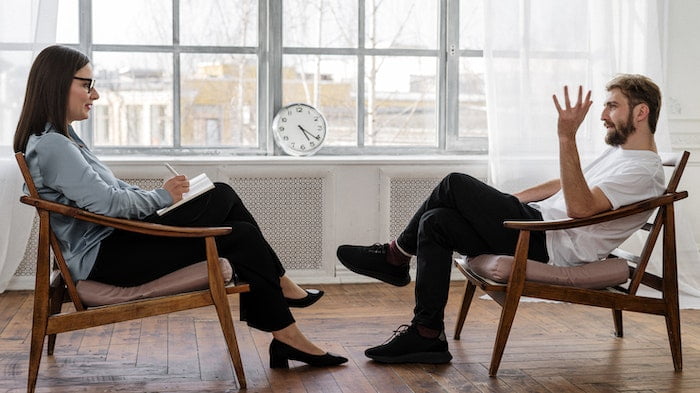 Cognitive Behavioural Therapy (CBT)
CBT is a talking therapy commonly used for a range of mental health issues such as anxiety and depression.
Cognitive behavioural therapy helps you cope with your emotional issues, breaking down larger problems into workable chunks.
CBT focuses on negative thoughts and feelings and helps you understand how to cope and change your thinking pattern for the better.
Please call our 24-Hour Helpline: 0800 326 5559
Dialectical behavioural therapy (DBT)
DBT is a form of CBT but uses the same techniques to take suicidal and self-harming behaviours.
Please call our 24-Hour Helpline: 0800 326 5559
Motivational interviewing (MI)
MI is concerned with behaviour change based on empirical evidence.
Motivational interviewing focuses on language and exploring the user's motivations for change, including an atmosphere of acceptance for themselves and from others.
As a guiding style of communication, the therapist will listen and then direct. This is designed to empower the rehabilitated individual to change with respect, compassion and open-ended questions.
MI also focuses on reflecting on old and current behaviour and reinforcing positive affirmations.
Please call our 24-Hour Helpline: 0800 326 5559
Holistic Therapies (HT)
HT has been used for centuries as a way of realigning the body, mind and soul. Instead of focusing on a single symptom or issue, holistic therapy focuses.
'Holis' in Greek means 'whole', the origin of the word 'holistic'. The idea is that we cannot live a happy and whole life with good mental health if we are in any way disconnected. The aim is to look at health in one simultaneously.
For example, you may have fatigue in the body, anger and stress in the mind, and a lost spiritual feeling. Holistic therapy would view these issues as a whole. There are many different types of holistic therapy, such as 9
Reflexology
Message therapy
Acupuncture
Equine therapy
Art and music therapy
There are many different types of therapy on offer in Hull for alcohol and drug abuse. Yet aftercare and relapse prevention play an equal part in this.
Please call our 24-Hour Helpline: 0800 326 5559
Family Therapy
seeks to help the previous user understand how their negative behaviours have changed and affected others. This bonds the family once again, where relationships have been strained by drugs or alcohol.
The three main goals are:
Improve communication
Solving family conflicts
Understanding each other's situations
Create a functional environment
This takes place in a safe place, leaving the judgement at hope and leading with open questions. This approach is inclusive of every member of the family, and it is critical to remember there are no sides, therefore, no ganging up.
Family therapy recognises strengths, sensitivity, relationships, and beliefs. The therapist takes everything into consideration and helps you get to the bottom of conflicts in the family.
Please call our 24-Hour Helpline: 0800 326 5559
Group Therapy
Group therapy works differently as you join a local group where it is more than likely nobody knows you. This has worked for a long time, helping individuals learn to listen to others, express concerns and accept criticism from third parties.
As you are all there for the same reason, you are more likely to find that others are battling with the same thoughts and feelings as you are, so you won't feel like you are alone. A common group is Alcoholics Anonymous and/or Narcotics Anonymous.
They live by the twelve steps, said to describe the earliest experience of members of society when this group started:
We admitted we were powerless over alcohol – that our lives had become unmanageable.
Came to believe that a Power greater than ourselves could restore us to sanity.
Made a decision to turn our will and our lives over to the care of God as we understood Him.
Made a searching and fearless moral inventory of ourselves.
Admitted to God, to ourselves and to another human being the exact nature of our wrongs.
We were entirely ready to have God remove all these defects of character.
Humbly asked Him to remove our shortcomings.
Made a list of all persons we had harmed and became willing to make amends to them all.
Made direct amends to such people wherever possible, except when to do so would injure them or others.
Continued to take personal inventory and, when we were wrong, promptly admitted it.
Sought through prayer and meditation to improve our conscious contact with God as we understood Him, praying only for knowledge of His will for us and the power to carry that out.
Having had a spiritual awakening as the result of these steps, we tried to carry this message to alcoholics and to practice these principles in all our affairs.
It is also important to keep your mental health in mind over the course of rehab and during aftercare.
Please call our 24-Hour Helpline: 0800 326 5559
The Importance of Dual Diagnosis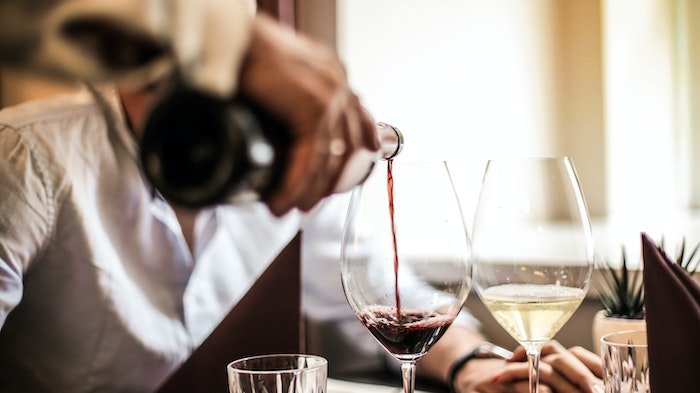 Drugs and alcohol directly affect the brain, so it is important that you recognise any dual diagnosis for co-occurring disorders at rehab. There are underlying psychiatric disorders relating to substance misuse, such as:
Please call our 24-Hour Helpline: 0800 326 5559
SMART Recovery
SMART Recovery is one of the paths that aid the moving forward from rehab and harmful behaviour. The programme is a 4-point based support:
Building and maintaining motivation
Coping with any urges and recognising how to prevent them
Managing thoughts and feelings that used to lead to harmful behaviour
Living a balanced life and regaining health
If you don't feel like attending in person for whatever reason, SMART Recovery holds online meetings. There are also women-only meetings, LGBTQ+ meetings and international meetings.
This is a safe space to help you following rehabilitation, and very critical for your prevention of relapse.
Please call our 24-Hour Helpline: 0800 326 5559
Get in Contact with our Team Today
If you're considering attending a drug and alcohol rehab facility in Hull, speak to our friendly team here at OK Rehab today.
We will be happy to answer any queries that you have and support you in your quest to find the ideal treatment facility for your specific needs.
Addiction experiences are different for everyone, so it's important that your recovery treatment matches your needs. We will ensure that you begin on the right path to your bright and sober future.
If you wish to know more about our services or would like to start an enquiry for yourself or a loved one, call us today on 0800 326 5559, or fill in our online form to receive a callback about our treatment services.
This includes both private and statutory addiction treatments. All drug and alcohol rehabs must be registered and audited by the Care Quality Commission (CQC).
We also offer rehab recovery services across the UK, including in Leeds, Sheffield, Bradford, Middlesbrough, York, Wakefield, Doncaster, Barnsley, Halifax, Huddersfield, Harrogate, Rotherham and Cleveland.
Please call our 24-Hour Helpline: 0800 326 5559
References:
[1] https://www.hull.gov.uk/sites/hull/files/media/Editor%20-%20CET/Hull%20City%20Council%20Alcohol%20Strategy%202016-2020.pdf
[2] https://www.hull.gov.uk/sites/hull/files/media/Editor%20-%20CET/Drugs%20Councillor%20Briefing%20-%20Public%20Health.pdf
[3] Crocq M. A. (2007). Historical and cultural aspects of man's relationship with addictive drugs. Dialogues in clinical neuroscience, 9(4), 355–361. https://doi.org/10.31887/DCNS.2007.9.4/macrocq
[4] O'Brien CP. The CAGE Questionnaire for Detection of Alcoholism.  2008;300(17):2054–2056. doi:10.1001/jama.2008.570
[5] do Amaral RA, Malbergier A. Effectiveness of the CAGE questionnaire, gamma-glutamyltransferase and mean corpuscular volume of red blood cells as markers for alcohol-related problems in the workplace. Addict Behav. 2008 Jun;33(6):772-81. doi: 10.1016/j.addbeh.2007.12.006. Epub 2007 Dec 27. PMID: 18337017.
[6] https://www.apa.org/pi/about/publications/caregivers/practice-settings/intervention/community-reinforcement
[7] REMOVED
[8] https://motivationalinterviewing.org/understanding-motivational-interviewing
[9] https://www.therapy-directory.org.uk/content/what-is-holistic-therapy.html#yournextsteps
[10] Varghese, M., Kirpekar, V., & Loganathan, S. (2020). Family Interventions: Basic Principles and Techniques. Indian journal of psychiatry, 62(Suppl 2), S192–S200. https://doi.org/10.4103/psychiatry.IndianJPsychiatry_770_19
[11] REMOVED
[12] https://www.alcoholics-anonymous.org.uk/about-aa/the-12-steps-of-aa