Drug and Alcohol Rehab in Bradford
Bradford is a beautiful city in West Yorkshire, home to many stories, including the tale of two girls who took pictures of fairies at the bottom of their garden and made the whole country believe they were real for a long time.
However, Bradford is not all magic, history, and myth. It also suffers from its fair share of drug and alcohol-related problems.
It is thought that 92,000 people across Bradford are drinking at hazardous levels, which is classified as 14 units or more per week for both men and women.
Of these people, 17,000 are estimated to be drinking at harmful levels that may have serious consequences for their physical and mental health. This is classified as 35 units or more per week for women and 50 units or more per week for men. [1]
Men in Bradford are also dying from drug-related causes at a higher rate than the national average, with 5.9 deaths per 100,000 people. [2]
Suppose you are living in Bradford and have become concerned about your relationship with drugs or alcohol. In that case, this article will provide the information you need to seek the right treatment and support.
It may seem like the stuff of TV dramas to some who haven't been through it, but drug and alcohol addiction is a growing problem in the UK and many other places.
If you can feel yourself spiralling, the best thing to do is seek out professional help and guidance. It doesn't matter if it's you or someone you care about, what you're addicted to or what stage of addiction you feel you're at.
If you get in touch with OK Rehab, we can give you advice on any addiction-related issue you have. If you'd like us to, we can even create a personalised treatment plan. All you need to do is call 0800 326 5559.
We also specifically have information on drug and alcohol rehab in Bradford if you're interested in a treatment that's local to you.
Before you start the rehab process, if you're new to it, it's also important that you learn as much as you can.
In accordance with that, below, we have more information about the underlying causes of addiction, how to tell if you're ready for rehab, the different kinds of treatment that will likely be offered, and the early stages of getting help.
Please call our 24-Hour Helpline: 0800 326 5559
What is an intervention?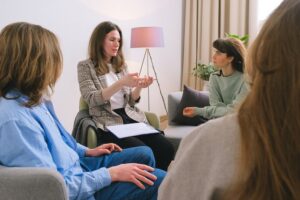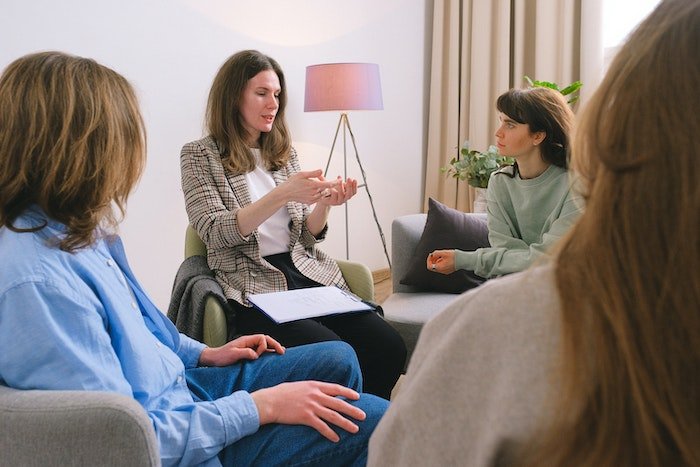 Watching someone you care about struggle with an addiction to drugs or alcohol can be heart-breaking, particularly when you begin to witness their physical and mental decline.
Despite the many problems caused by their substance use, it can be difficult for someone with an addiction to recognise the impact of their behaviour on their own lives and those around them.
You may wish to hold an intervention with other concerned friends and family members, giving the affected person the opportunity to seek professional treatment for their addiction.
An intervention is a meeting between close family, friends and the affected person, often managed by a counsellor or professional interventionist.
This meeting should be held in a neutral location during a time when the individual is not under the influence of drugs or alcohol.
Each person will read a prepared statement detailing the impact of the addiction on their own life, ending with a request that the affected person seeks treatment.
An intervention can be emotionally-charged and challenging, and the job of an interventionist is to ensure that the meeting stays on track and that each member feels safe and supported.
Another option is the CRAFT approach to intervention. Instead of focusing on a confrontation, Community Reinforcement and Family Training (CRAFT) gives close family members the guidance and skills that they need to encourage the affected person to seek professional treatment. [3]
This can help prevent them from unknowingly enabling the addiction and can foster close bonds between family members.
Please call our 24-Hour Helpline: 0800 326 5559
Am I addicted to drugs or alcohol?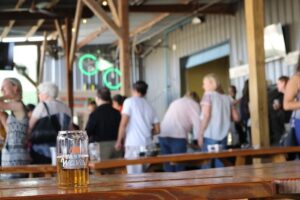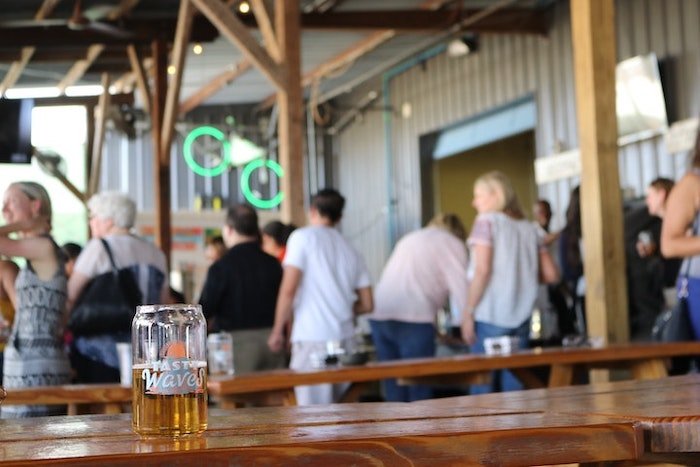 You may believe that you have a healthy relationship with alcohol and drugs, particularly if the people around you are using substances in a similar way.
Recognising that you may have developed an addiction can be extremely difficult, and many people are often unaware until they are formally diagnosed by a doctor or other medical professional.
If you are concerned about your drug or alcohol use, you can use the CAGE questionnaire to determine whether you should seek help.
CAGE stands for Cut, Annoy, Guilty and Eye and is often used in a medical setting to spot the signs of a possible addiction. [4]
However, you can also use it at home.
CAGE is made up of the following four questions:
Have you ever felt that you should cut down on your substance use?
Do you feel annoyed when other people comment on your substance use?
Do you ever feel guilty about your substance use?
Do you ever use substances as soon as you open your eyes in the morning?
Answering 'yes' to two or more of the above questions may indicate that you have developed a drug or alcohol dependency, and it is recommended that you seek further medical advice.
Please call our 24-Hour Helpline: 0800 326 5559
The underlying causes of addiction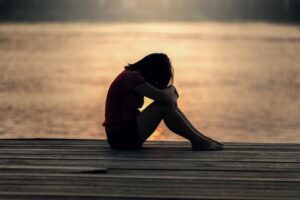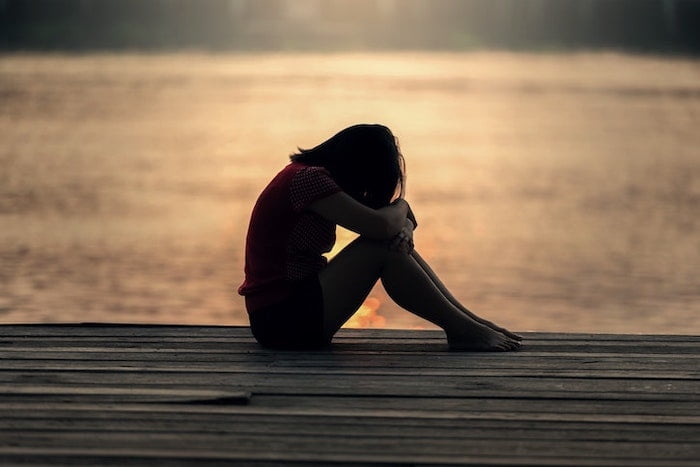 Addiction often comes with a variety of underlying causes. Some of the most common are past trauma, home environment, career trouble and/or addictive personalities.
Especially with regards to the first three, the essential theme is the same. People with addiction use whatever they're addicted to, filling some kind of void in their life, whether it's physical or emotional.
It's all of these complex factors under the surface that make addiction so hard to beat. As a result, the unfortunate truth of addiction is that it's not really curable.
It's just too large and complex to fully eliminate. But, through the right kind of rehabilitation, you can learn to manage it. And once you have, you can finally start to return to the life you had before your addiction started.
Please call our 24-Hour Helpline: 0800 326 5559
Signs you're ready for rehab in Bradford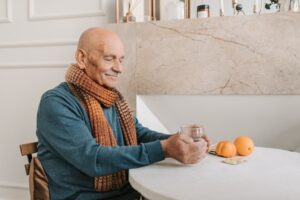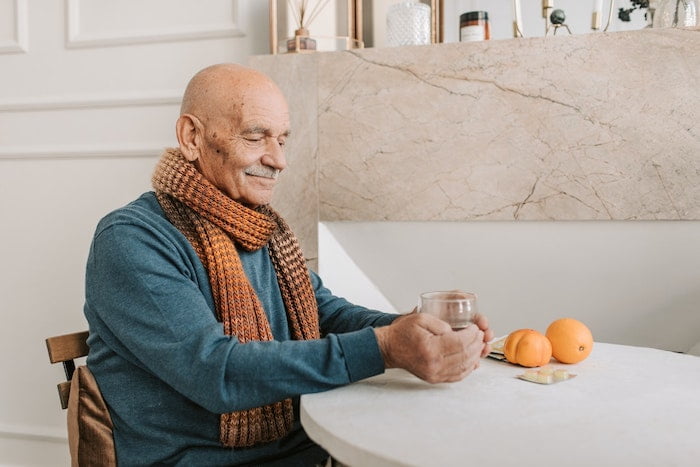 When you're suffering from an addiction, it can be hard to see how things look to others. As such, many people are directed towards drug and alcohol rehab by people who care about them.
If someone you love has tried to discuss your problem and has suggested that you seek out some kind of rehab or treatment, this is most likely a sign that it is time for you to get help.
If you're on the opposite side of that discussion, desperately trying to get through to someone who is still in denial, OK Rehab can also help you!
As we said previously, our helpline is always open for advice on addiction-related issues. We also have an intervention programme if you feel like that's something you need.
Overall, other than people around you noticing, there are a few more key signs that you might need rehab treatment.
The first is the definition of addiction – if you can't stop yourself from consuming addictive substances or participating in addictive behaviour, even if doing so is clearly hurting you and those around you.
Also fitting in with that is a lack of regard for risks. One good example of what we're talking about is ignoring the health risks of sharing dirty needs.
Addiction can also often come with physical side effects, with some of the most common falling under the umbrella of withdrawal symptoms.
These symptoms are what happens when you become dependent on alcohol or drugs. Essentially, you use these addictive substances for so long that your body becomes reliant on them, resulting in unpleasant (or even dangerous) symptoms if you attempt to stop.
They can vary massively from substance to substance, but some well-known withdrawal symptoms are diarrhoea, tremors, seizures, hallucinations, a runny nose, restlessness and/or muscle pain.
Supported detoxes (which we're going to talk about in more detail a bit later) will prevent the most severe of withdrawal symptoms.
You should research and learn as much as you can about the withdrawal symptoms of what you're specifically addicted to, to gain a fuller view of the recovery process.
These symptoms are also why we always recommend against detoxing alone.
Please call our 24-Hour Helpline: 0800 326 5559
The early stages of getting help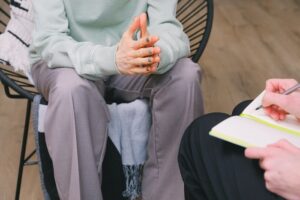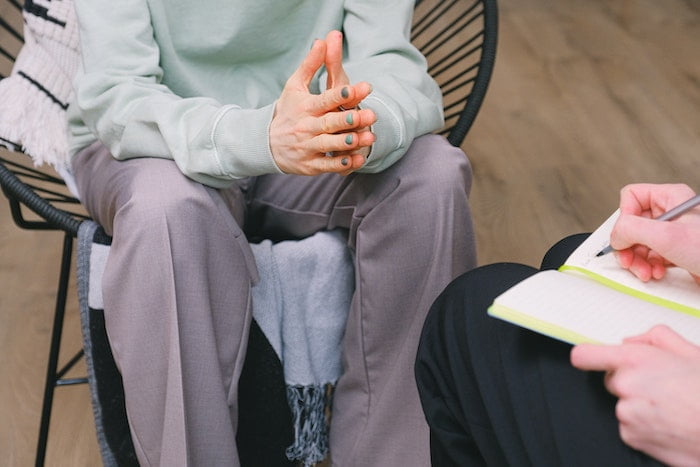 Now that we've gone over the variety of help and support available for addiction, you may now be asking how to access that support in the first place.
If you choose to contact OK Rehab and would specifically like an assessment/treatment recommendation instead of just general advice, we'll start with a few questions to establish your specific circumstances.
Almost every case of addiction is different, meaning that pretty much every case also requires different treatment. Making the right choice is a very important part of the process.
Here, we have a handy list of the questions, as well as explanations about why they're included:
What are you addicted to? – Your experience with addiction may differ greatly depending on what you're addicted to. Different substances can affect people in different ways, may require different kinds of treatment and may even be more or less addictive than each other.
Have you tried to get help before? – Knowledge of any previous rehab experience might let us know what's right for you this time around.
Have you told anyone else about your addiction? – The help and support you need may also depend on your home environment. For example, if you're currently in a space where you don't feel supported, then getting away via residential rehab will likely be the best option for you.
How long has your addiction been happening for? – Addiction is like a lot of other disorders. The longer you leave it, the worse it will likely get. This is why it's important to seek help as soon as you've admitted that you need it. It's also why we ask this question – it gives us an indication of how deeply rooted your addiction might be.
Once we've gained more insight into your situation, we can then direct you towards local organisations and/or centres that suit your circumstances.
Please call our 24-Hour Helpline: 0800 326 5559
How much does drug and alcohol rehab cost in Bradford?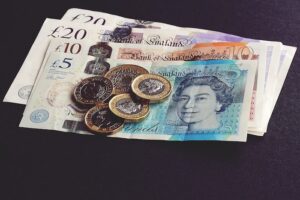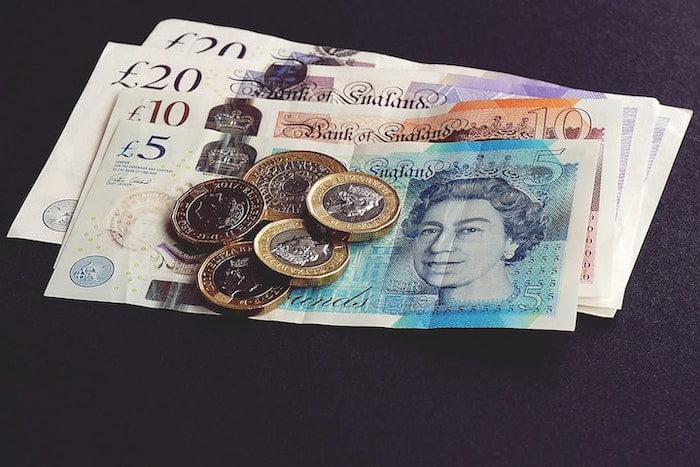 The cost of drug and alcohol rehab in Bradford can vary widely depending on your circumstances and personal preferences.
You may have read news stories about celebrities attending luxury rehab centres charging upwards of £100,000 for a single stay and assumed that residential rehab was out of your price range.
In reality, it is possible to attend rehab in Bradford and further afield at a much lower price if you select a facility with fewer amenities and opt for a shared room instead of a private suite.
The average cost of treatment in the UK is approximately £495 a day, and you may be covered by health insurance or the NHS if you meet specific criteria.
Home detox is another affordable option, with programmes starting at just £1500.
As well as the cost of treatment, you will also need to consider additional expenses such as your monthly household bills, additional childcare or pet care and your travel costs to and from the treatment centre.
Please call our 24-Hour Helpline: 0800 326 5559
How long does drug and alcohol rehab last in Bradford?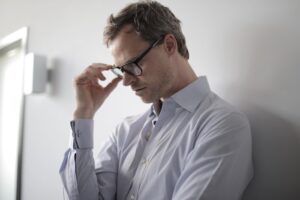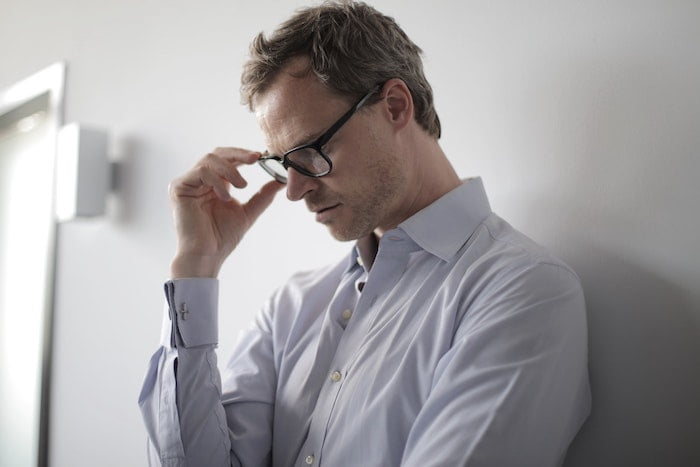 It is not recommended to put a time limit on your addiction recovery, as each person progresses at a different rate during their time at rehab.
Your medical team will often be able to advise on a programme length as part of the assessment process once they understand more about the details of your addiction.
Most rehab clinics in Bradford offer 30, 60 and 90-day programmes as part of residential addiction treatment.
These programmes include a full detox as well as a full course of intensive counselling and relapse preparation, which is why it is always recommended that you complete the entire programme before leaving rehab.
Home detox can be completed in as little as seven-to-ten days, although this programme does not include counselling and may not be as effective in the long term as a stay at a residential clinic.
Please call our 24-Hour Helpline: 0800 326 5559
Can drug and alcohol rehab in Bradford be funded by the NHS?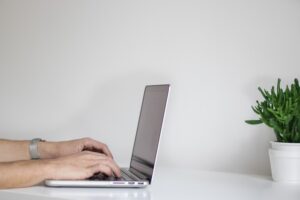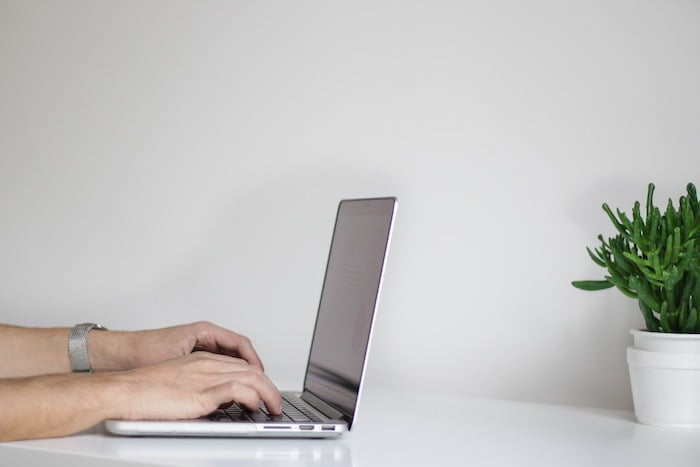 If you are unable to afford addiction treatment yourself, you may consider applying for funding from the NHS.
It is possible to access this type of treatment through the NHS, but due to a lack of public funding and an overwhelming amount of applications, the majority of people are not accepted for NHS-funded rehab.
Your local council will ultimately decide whether your application is accepted, and they will require you to liaise with a drug and alcohol support team as well as demonstrate that you are determined and motivated to recover.
Before being considered for NHS-funded rehab, you will be required to attempt several community-based treatment programmes, such as part-time outpatient programmes and other support groups.
Even with all the relevant documentation and proof of your motivation to recover, you may not be successful in your application.
Statutory-Funded Addiction Programmes in Bradford:
Here are a few programmes near you.
1. Change Grow Live
Address: 10 Currer St, Bradford BD1 5BA
Telephone: 01274 296023
Website: https://www.changegrowlive.org/content/new-directions-bradford
2. Oasis Recovery Bradford
Address: 21 Bolling Rd, Broomfields, Bradford BD4 7BG
Telephone: 02037 335467 
Website: https://www.oasisrecovery.org.uk/?utm_source=google&utm_medium=local&utm_campaign=gmb-website-button
3. The Bridge Project
Address: 30 Manningham Ln, Bradford BD1 3DN
Telephone: 01274 296023
Website: http://thebridgeproject.org.uk/
In addition to this, there are more helplines such as Mind UK, YoungMinds, Rethink Mental Illness, Samaritans, Papyrus and SMART Recovery that will also help with your recovery.
Alternatively, find an Alcoholics Anonymous, Narcotics Anonymous or Cocaine Anonymous near you. The NHS are also there to help you.
Please call our 24-Hour Helpline: 0800 326 5559
Can drug and alcohol rehab in Bradford be covered by health insurance?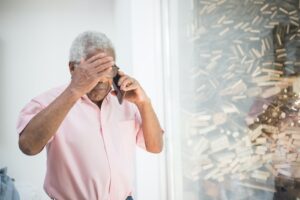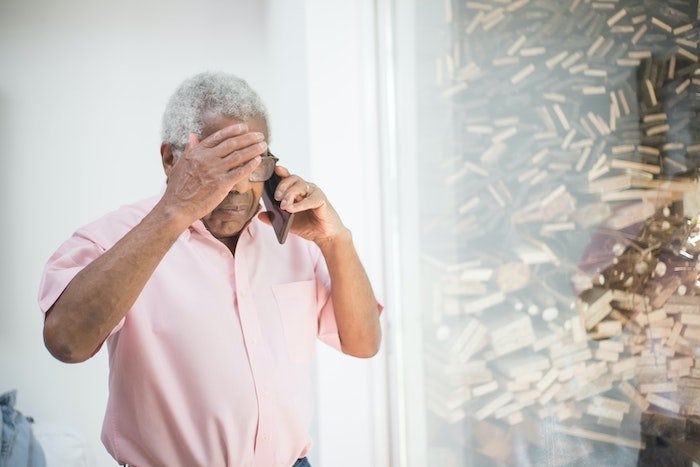 If NHS-funded rehab is not an option, you may be able to access drug and alcohol rehab through your private health insurance.
You will likely be required to notify your insurer about the reason for your rehab stay, and this could raise the overall price that you pay for insurance.
Each insurance provider is different, so it is recommended that you contact them for more detailed guidance and advice.
You may also have the option of funding your rehab stay through your employee insurance, but this course of action may involve notifying your employer about your addiction which many people are reluctant to do.
If you feel comfortable disclosing the reason for your rehab stay to your employer, it may be worth pursuing this option.
Please call our 24-Hour Helpline:0800 326 5559
Should I choose private rehab or NHS-funded rehab in Bradford?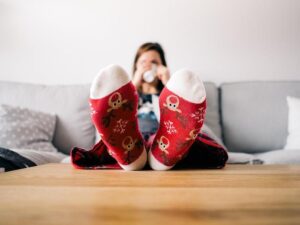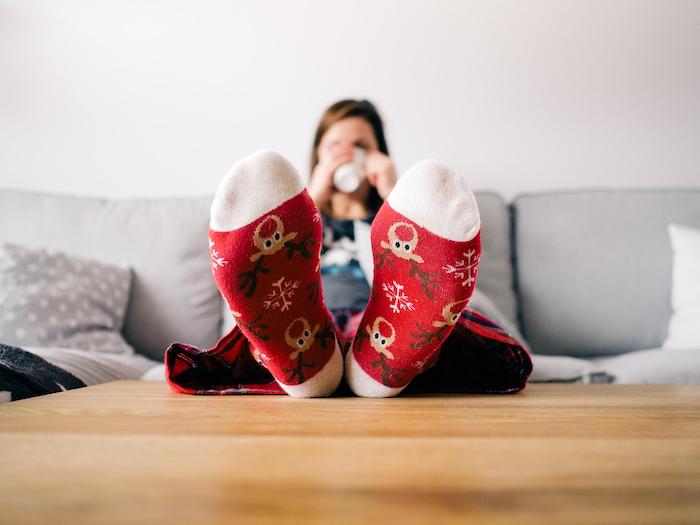 If you have the choice between private rehab and NHS-funded rehab, it's important to carefully consider your options.
While private rehab is more expensive, these clinics tend to have much shorter waiting lists, and you will usually be able to begin treatment fairly quickly. If time is of the essence, private rehab may be the best solution for you.
Many people find it difficult to fund a stay at a private rehab centre, particularly if they are not covered by health or employee insurance.
In these cases, it may be worth exploring your options with NHS-funded rehab, but it is important to remember that the majority of applications are not accepted, and therefore, you should keep your options open.
You will usually see no difference in the quality of care between private and NHS-funded rehabs, but if you require a specific type of therapy, then you may wish to consider a private rehab clinic as they will usually have the funding to offer a wider range of treatments.
Please call our 24-Hour Helpline:0800 326 5559
Do I need inpatient or outpatient addiction treatment in Bradford?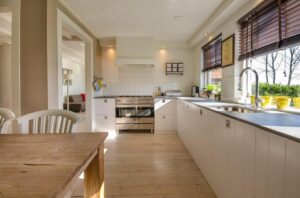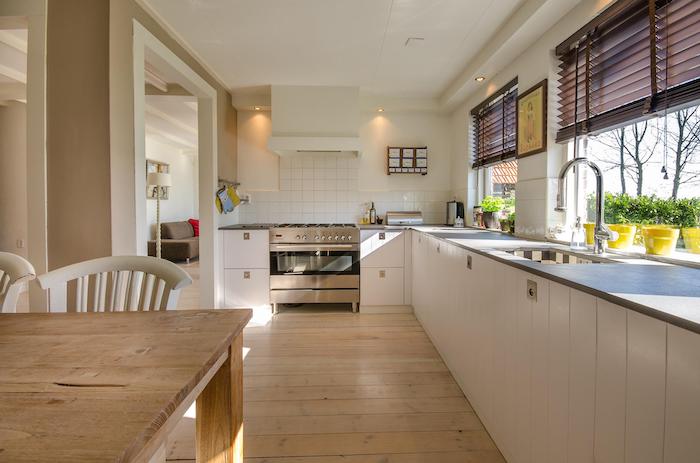 Choosing between inpatient and outpatient treatment is a big decision, as each option has its own benefits and downsides.
It's important to get clear about what you want from treatment – would you benefit from removing yourself from your current environment, or do you thrive on routine and become stressed by change?
If your addiction is severe and you are currently in a triggering environment that makes it difficult for you to recover, a stay at an inpatient facility may be more effective. [5]
Alternatively, if your addiction is milder in nature and you are working to hold down a job or care for a family, you may benefit from a part-time outpatient programme.
Benefits of inpatient treatment:
The opportunity to immerse yourself in treatment and recovery
24/7 medical care
Downsides of inpatient treatment:
It can be more expensive than other forms of addiction treatment
Requires you to be away from work and family commitments
Benefits of outpatient treatment:
Allows you to continue with your work, home and family responsibilities
Usually more affordable than inpatient treatment
Downsides of outpatient treatment
Potential to relapse outside of treatment
Lack of 24/7 medical care
No matter which option you choose, the fact that you have chosen to seek help and attend treatment is extremely commendable.
Please call our 24-Hour Helpline:0800 326 5559
Alcohol rehab and detox in Bradford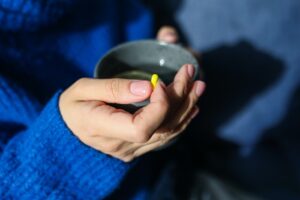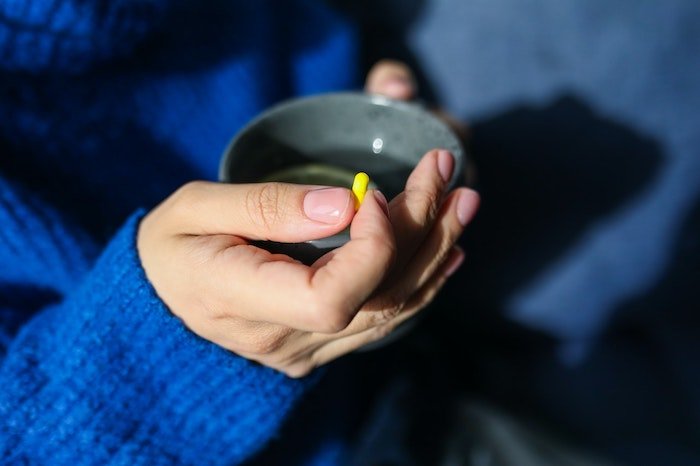 Bradford is the ideal place to detox and recover from alcohol addiction, with specialised rehab clinics dotted all around the city.
Whether your addiction is mild, moderate or severe, you are likely to experience both physical and psychological withdrawal symptoms when you enter alcohol rehab, as you will begin with a full detox.
Over seven-to-ten days, you will slowly decrease the amount of alcohol you consume until you are no longer ingesting this substance at all.
As your body attempts to rebalance and adjust to this change, you may experience nausea, sweating, confusion, hallucinations and even seizures, all of which must be carefully monitored by medical professionals. [6]
They will be able to prescribe you various medications, such as Librium, which you can take throughout the withdrawal process – this can decrease your chances of experiencing a withdrawal-related seizure.
Once you have completed a series of counselling sessions, you will prepare for life after rehab by developing a relapse prevention plan with the help of your therapist and medical team.
Please call our 24-Hour Helpline:0800 326 5559
Cocaine rehab in Bradford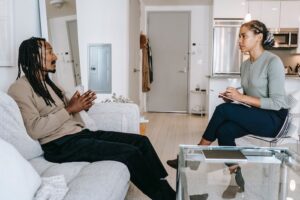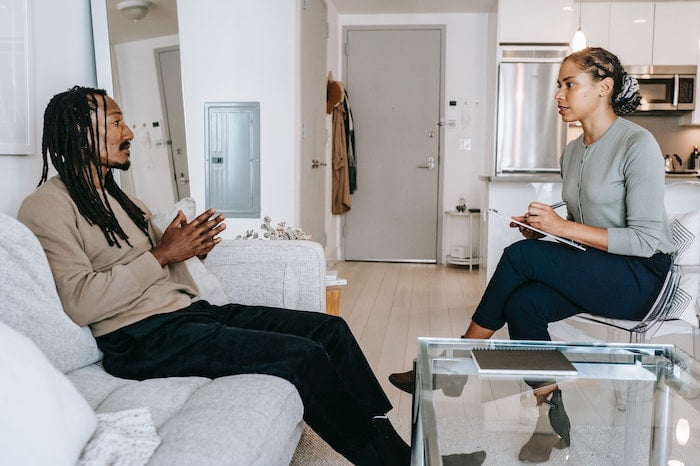 Completing a rehab programme for cocaine addiction is no easy task, but with determination and help from medical professionals, you will be amazed at what you can achieve.
You will unlikely need to detox from cocaine, as it is not a physically addictive substance.
The main difficulty comes from the psychological withdrawal symptoms, which may include strong cravings for cocaine, extreme depression and even agitation or aggressiveness.
These will abate over time, but the most effective method of recovery from cocaine addiction is a course of intensive counselling sessions and medication designed to help rebalance your brain chemistry.
Please call our 24-Hour Helpline:0800 326 5559
Heroin rehab in Bradford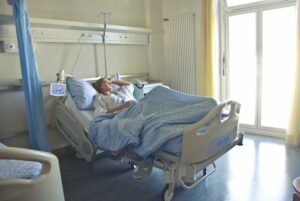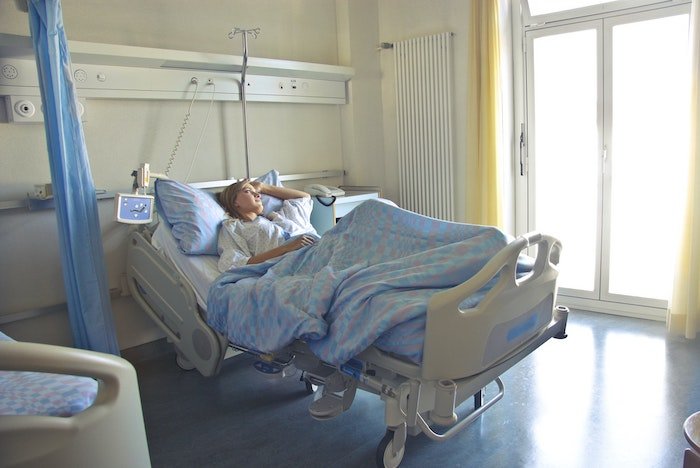 If you are struggling with heroin dependency, you will know first-hand how incredibly addictive this substance is.
As a result, heroin rehab is extremely intensive. It will begin with complete detoxification, with all traces of this substance being flushed from your body over a period of seven-to-ten days.
Some people choose a different route, opting for maintenance therapy in which they switch to a heroin replacement such as methadone which can be regulated and medically dispensed.
They may eventually choose to taper off from this substance, but it is possible to remain on methadone long-term.
Like all other substance addictions, heroin rehab involves at least three weeks of counselling as well as a twelve-month aftercare programme to reduce the risk of relapse after treatment.
Please call our 24-Hour Helpline:0800 326 5559
Cannabis rehab in Bradford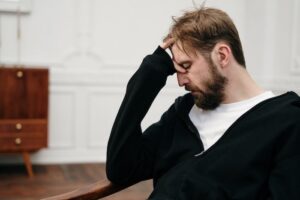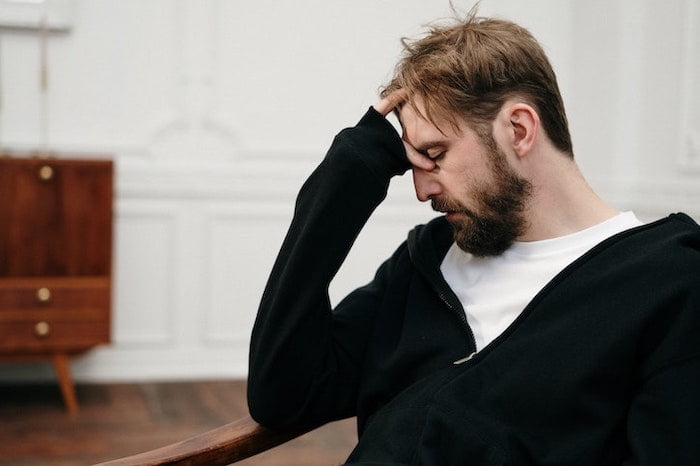 Even if all your friends use cannabis with no apparent ill effects, it is possible to become psychologically dependent on this substance.
When you stop using cannabis in rehab, you will likely experience strong cravings, feelings of depression and anxiety and an inability to sit still.
These withdrawal symptoms usually pass in a few weeks, although some can linger for months after you last use cannabis.
Cannabis rehab involves various forms of therapy treatment, including cognitive behavioural therapy (CBT) for developing healthier thought patterns and motivational interviewing, which can help you determine your goals and reasons for recovery.
Please call our 24-Hour Helpline:0800 326 5559
What is a dual diagnosis, and why is it important?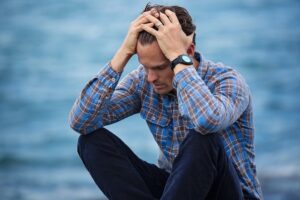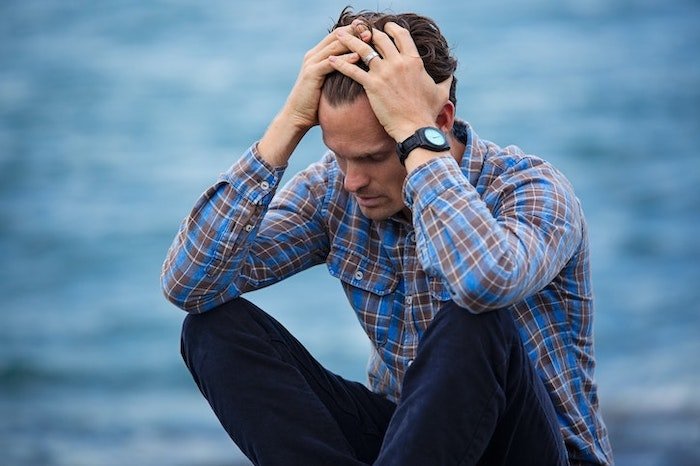 Also known as dual disorder or co-morbidity, a dual diagnosis refers to a co-existing substance use disorder and mental health condition. [7]
Studies have shown that both conditions may interact with each other, and it can be extremely difficult to recover from one disorder while still battling the other.
Someone with a mental health condition may attempt to reduce their symptoms by using drugs or alcohol. In contrast, a person with a substance use disorder may unknowingly aggravate an underlying mental health condition that they were not previously aware of.
Between 30-50% of people accessing treatment are thought to have a dual diagnosis, so rehab clinics must have the resources and knowledge required to effectively treat both disorders simultaneously.
Some mental health disorders that may be present in a dual diagnosis include:
Staff at our rehab clinics in Bradford are trained and experienced in diagnosing and treating patients with a dual diagnosis using scientifically-based treatment methods.
Please call our 24-Hour Helpline:0800 326 5559
How do rehabs in Bradford prevent relapse?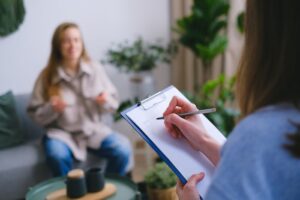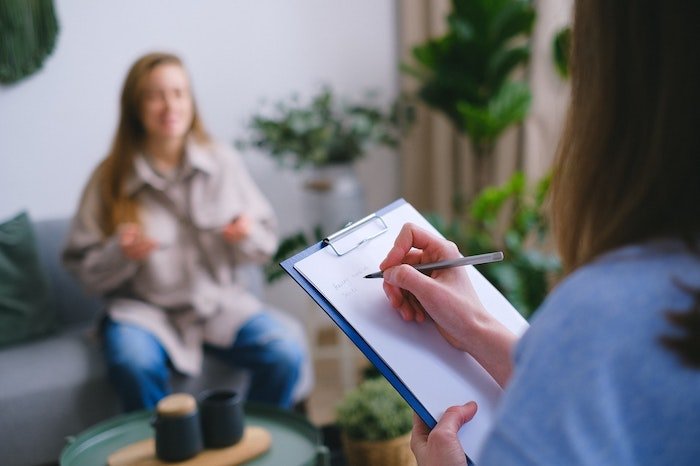 As well as providing a 12-month complimentary aftercare programme, many drug and alcohol rehabs in Bradford also work to prepare patients for life after treatment.
This is achieved by creating a relapse prevention plan filled with documents and worksheets that you can refer back to after you leave rehab.
Some of the most effective relapse prevention techniques are listed below.
HALT technique
HALT stands for Hungry, Angry, Lonely and Tired, and these natural sensations can make us more susceptible to relapse if they are not promptly addressed.
If you begin to notice the signs of a potential relapse, think 'HALT' and ensure that you are taking care of your physical and mental wellbeing.
Roleplaying
Certain situations can make you more likely to relapse, so it can be helpful to role-play specific scenarios to help you feel more prepared and confident if you encounter them in real life.
This may include being pressured by friends, dealing with a stressful life event or simply encountering an intense craving.
Managing triggers
If you are aware of your triggers and what may cause you to relapse, you are better prepared to manage them or avoid them if possible.
Some people find that walking past a particular pub on the way home can trigger intense craving for alcohol, so by using this method, you can plan to take a different route home .
Which therapy treatments can I access in Bradford?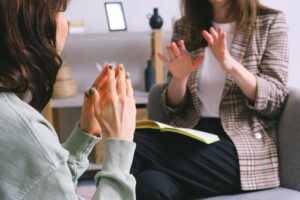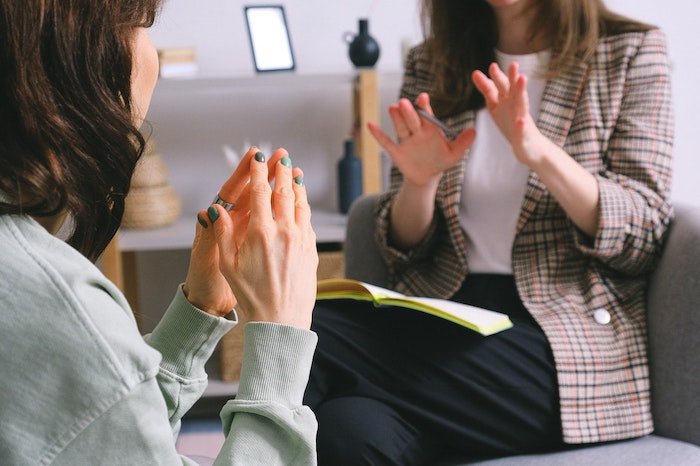 Our rehab clinics in Bradford are home to a wide range of therapy treatments, which can be used alone or in conjunction with each other.
Therapy and counselling are crucial to achieving long-term recovery from a drug or alcohol addiction, and some of the most common therapy treatments available in Bradford are listed below:
Cognitive behavioural therapy (CBT)
Changing your thoughts can help you to change your life, and CBT can help you to work through your problems and emotions while developing healthier thinking patterns and mindsets.
Dialectical behaviour therapy (DBT)
Many people have trouble understanding and controlling their emotions, and DBT can help you harness your mind and reframe negative thought patterns.
Motivational interviewing
It's common for people beginning addiction treatment to have trouble identifying a goal or reason to recover; motivational interviewing can help them achieve this.
Group therapy
Discussing your experiences and feelings with people who understand what you are going through can be highly beneficial, and you will be able to give and receive support in group therapy sessions.
Family therapy
An addiction can pull families apart, and family therapy focuses on improving communication between family members and healing these important relationships.
Holistic and alternative therapies
Some people prefer a 'whole-body' approach to addiction treatment, opting for treatments such as massage therapy and acupuncture that help heal both the mind and body.
Co-dependency treatment
Co-dependency treatment is a type of talking therapy that aims to change the way you see yourself and your relationship. It can help to reduce enabling and make the relationship healthier.
Brief interventions
Suppose a counsellor or medical professional is concerned that you may have developed a substance use disorder. In that case, they may hold a brief intervention in which they provide guidance and support to help you move towards formal treatment.
Please call our 24-Hour Helpline:0800 326 5559
Which aftercare services can I access in Bradford?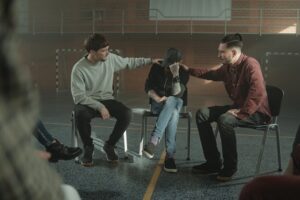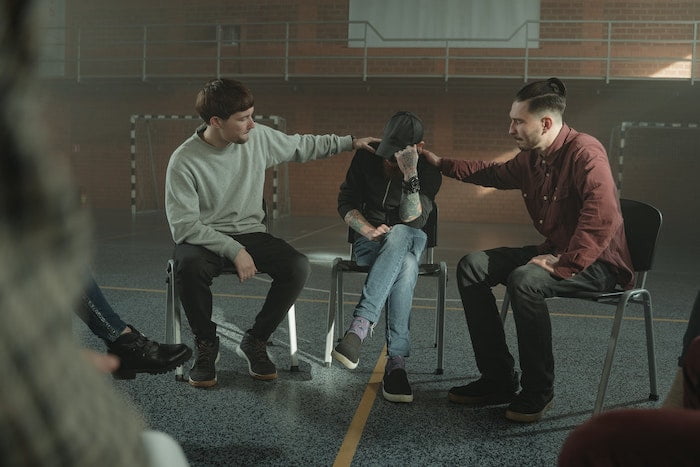 Making sure you have the right support after you leave treatment is crucial for long-term recovery, so it's important to ensure that you have a range of aftercare options available to you.
In general, most people across Bradford will be able to access a branch of the most common support groups. It's also possible to access many of the below services online if you live rurally or are unable to travel for any reason.
Aftercare services available in Bradford include:
Home detox programmes (as long as you meet specific criteria)
Outpatient programmes allow you to access treatment on a part-time basis
Family support groups such as Al-Anon for friends and family members
SMART Recovery, to continue your progress after inpatient or outpatient therapy
Ongoing counselling sessions
Alumni programmes run by your former rehab clinic
You should continue to prioritise your recovery and ongoing sobriety, even years after completing a treatment programme.
We also offer services across West Yorkshire including Aberford, Birkenshaw, Bradford, Cowling, Darrington, Dewsbury, Featherstone, Halifax, Huddersfield, Leeds, Lepton, Morley, Pudsey, Rothwell, Shipley, Thornton, Todmorden, Wakefield, Wetherby, Yeadon and more.
Please call our 24-Hour Helpline:0800 326 5559
References
[1] https://jsna.bradford.gov.uk/documents/People%20are%20living%20their%20lives%20well%20and%20ageing%20well/4.2%20LIfestyle%20Factors/Alcohol%20and%20Substance%20Misuse.pdf
[2] https://jsna.bradford.gov.uk/documents/People%20are%20living%20their%20lives%20well%20and%20ageing%20well/4.4%20Supporting%20resources/Admissions%20and%20deaths%20due%20to%20drug%20misuse%20-%20Jan%202020.pdf
[3] https://www.apa.org/monitor/2017/12/underappreciated-intervention
[4] https://www.hopkinsmedicine.org/johns_hopkins_healthcare/downloads/all_plans/CAGE%20Substance%20Screening%20Tool.pdf
[5] https://www.ncbi.nlm.nih.gov/books/NBK230395/
[6] https://www.ncbi.nlm.nih.gov/pmc/articles/PMC4085800/