There has been a recent rise in drug and alcohol-related deaths across West Yorkshire according to local coroners.
A recent drug bust has also seen £1million worth of drugs taken off the streets of West Yorkshire.
While it is a massive step in the right direction, it is also clear that there is a significant drug and alcohol problem in that area and drug and alcohol rehab in West Yorkshire is necessary to help people overcome these powerful addictions.
To begin your addiction recovery journey in West Yorkshire today, call our team on 0800 326 5559
What Steps Can Be Taken Before Rehab In West Yorkshire?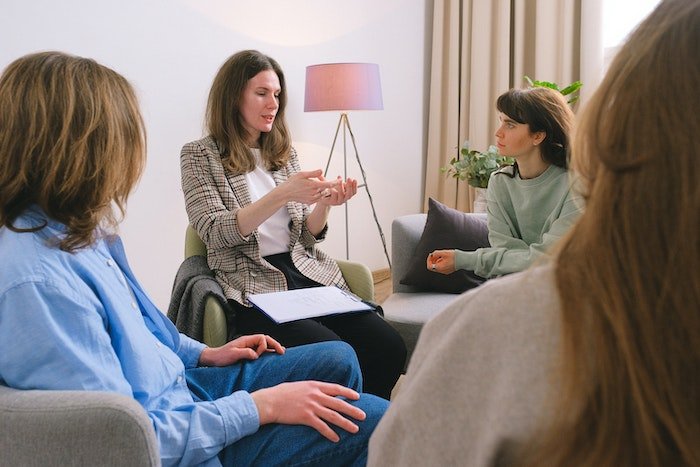 Residential rehab is often seen as a last resort for people who have tried other ways to overcome their addiction.
When someone has spiralled far into an addiction, their families often come together to stage an intervention.
A traditional intervention involves those closest to the person struggling with an addiction getting together to confront them about their substance use.
While this seems like a good way to shock the person into admitting that they have developed a dependency, it doesn't always work out that way.
The confrontational style of a traditional intervention means that the person, instead of feeling supported, often feels ambushed and belittled. This can push them further away and make it more difficult to communicate your concerns about them in the future.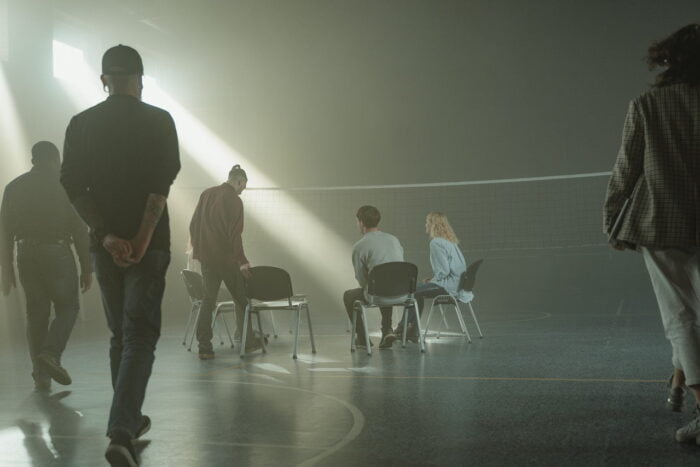 A gentler way to make someone see that they have a substance use disorder, is by using the CRAFT approach to intervention.
The CRAFT approach is becoming increasingly popular in West Yorkshire and the surrounding areas because it does not require any sort of confrontation.
CRAFT is an acronym for Community Relations And Family Training and it uses the services of a professional interventionist to teach the family the ways they may have been inadvertently enabling substance abuse by giving the person money or caring for them when they are sick as a result of their addiction.
The family will learn the importance of taking a step back, putting their own needs and mental health first, and letting their loved one deal with the negative consequences of their actions by themselves.
The longer this goes on, the more the person will see that they have a problem that requires professional help.
The professional interventionist will teach the family how to spot the signs that their loved one is ready to talk about the idea of rehabilitation.
For help and guidance conducting an intervention in West Yorkshire, call us today on 0800 326 5559
How Does The Referral Process Work In West Yorkshire?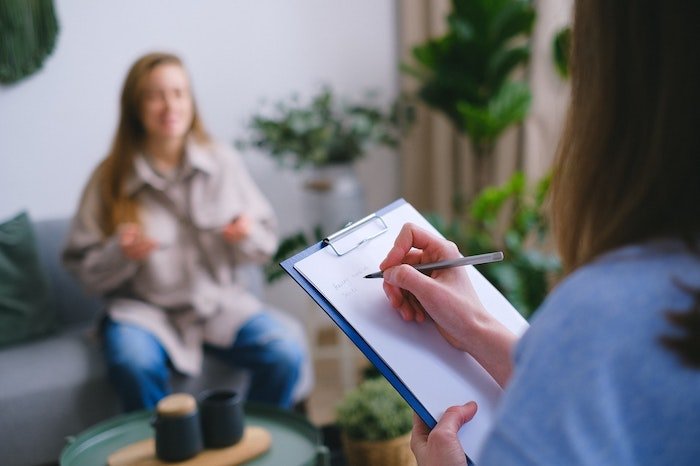 At OK Rehab, our main way of helping those who come to us is by directing them towards treatments and services that can help them with their addiction.
When you call our helpline, you'll be able to discuss your specific circumstances with one of our experts, and from there we can figure out a way forward.
If you end up being directed towards a rehab facility, they may also want to have a similar conversation with you.
If and when your personal needs are assessed in any context, you may be wondering what kind of questions you're likely to be asked.
Some of the most common include:
What are you addicted to?
Does anyone else know about your addiction?
Have you previously attempted to seek help for your addiction?
How long has your addiction been happening for?
Are you fully committed to recovery?
Of course, these questions may vary depending on who you're talking to and the general flow of the conversation, but the above list should give you a good idea of what to expect.
Our service is entirely confidential. To begin your recovert journey in West Yorkshire, call us on 0800 326 5559
How Do I Know If I Have An Addiction?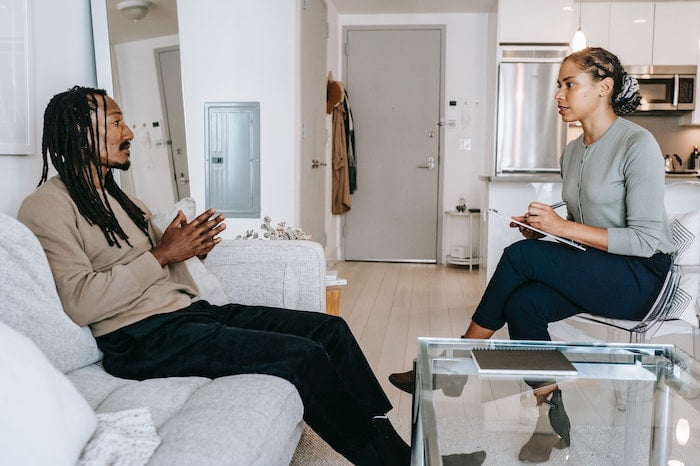 Chances are, if you are looking on this website, you either have a loved one who is struggling with an addiction, or you are worried about your own substance use.
There are many signs of addiction, and the person with the dependency is often the last person to admit it.
This is because admitting that you have developed a substance use disorder can be scary and you might even feel ashamed of yourself.
It is important to understand that addiction can happen to anyone, with any background. There is no reason to be ashamed and reaching out for help takes great strength and courage.
Some common signs of addiction include:
You regularly hide your drinking or drug use from those around you.
You have lost interest in hobbies you once enjoyed.
You have become distant from people you used to be close with.
You use the substance when you know you shouldn't, for example, while at work or driving.
You have found yourself in financial or legal trouble as a result of your substance use.
Your work or school life has been affected by your substance use.
You feel unwell if you have not used the substance for a while, and feel better only when you have taken more.
If you recognise some of these signs in yourself, it is a good idea to seek professional help.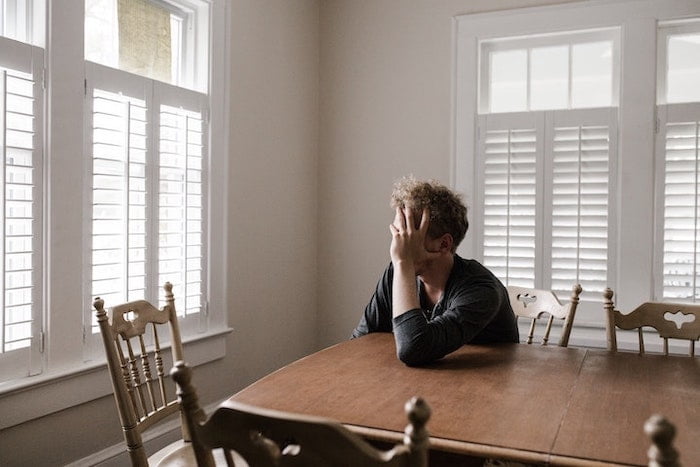 Your GP will ask you a number of questions to determine whether you have developed a dependency or not.
In the case of alcohol addiction, this is the CAGE questionnaire.
CAGE is an acronym for Cut, Annoyed, Guilty and Eye-opener which relates to the questions asked, which are:
Have you ever felt you should cut down on your drinking?
Have people annoyed you by criticizing your drinking?
Have you ever felt bad or guilty about your drinking?
Have you ever had a drink first thing in the morning to steady your nerves or get rid of a hangover (eye-opener)?
It is scored by giving a 1 for a 'yes' answer and a 0 for a 'no' answer. A score of at least 2 indicates a probable addiction.
If you suspect that you may be suffering from addiction in West Yorkshire, call our team today on 0800 326 5559
How Much Does It Cost To Attend Drug And Alcohol Rehab In West Yorkshire?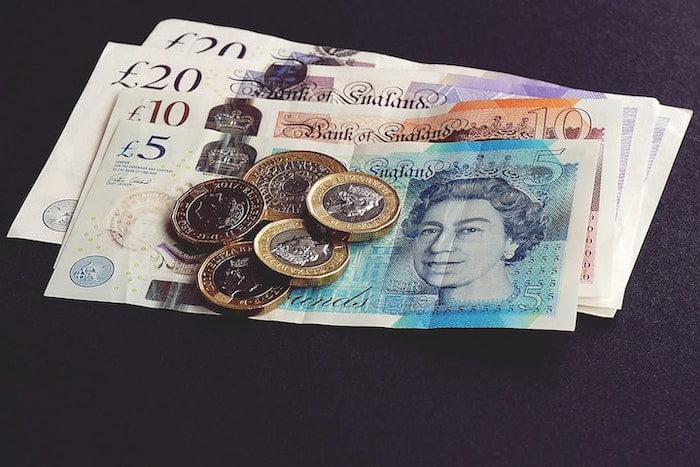 The cost of your drug and alcohol rehab in West Yorkshire will depend on many factors. Obviously, residential rehab will be more costly than outpatient rehab and a longer stay will be more expensive than a shorter stay.
West Yorkshire has some high-end and luxurious facilities that can cost upwards of £70,000 for a 30-day stay.
However, these facilities are only accessible to the rich and famous.
A more basic drug and alcohol facility in West Yorkshire can cost anywhere between £1,000 and £10,000 per week, with an average being around £500 per day.
Try not to be put off by the figures, however, because most facilities offering drug and alcohol rehab in West Yorkshire offer payment plans to make them accessible to anyone who needs to avail of their services.
For advice and guidance about paying for rehab in West Yorkshire, call us on 0800 326 5559
Can I Use Health Insurance To Cover The Cost Of Drug And Alcohol Rehab In West Yorkshire?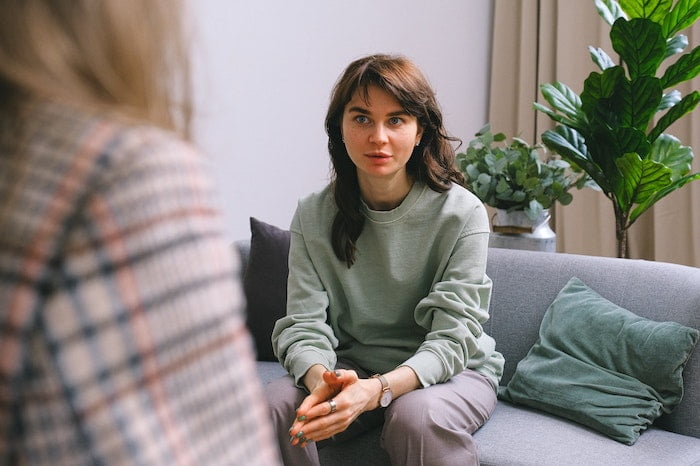 Most drug and alcohol rehab facilities in West Yorkshire accept health insurance as either full or part-payment for their services.
It is important to check your documentation to see if your health insurance will cover private rehab, but you also need to take into account where your health insurance is from.
For example, if you get private health insurance through your job, you will have to make your employer aware that you are going to make an insurance claim to cover private rehabilitation treatment.
Similarly, if you have a health insurance policy attached to your mortgage, you will have to make your lender aware of your claim and what it is for. Your premiums may also increase as a result of the claim.
If you do use health insurance to cover some or all of the cost of your stay in drug and alcohol rehab in West Yorkshire, you should bring your documents with you when you are checking in to the facility to make sure everything runs smoothly.
To further discuss using insurance to access rehab in West Yorkshire, call us on 0800 326 5559
Can I Get Drug And Alcohol Rehab In West Yorkshire Through The NHS?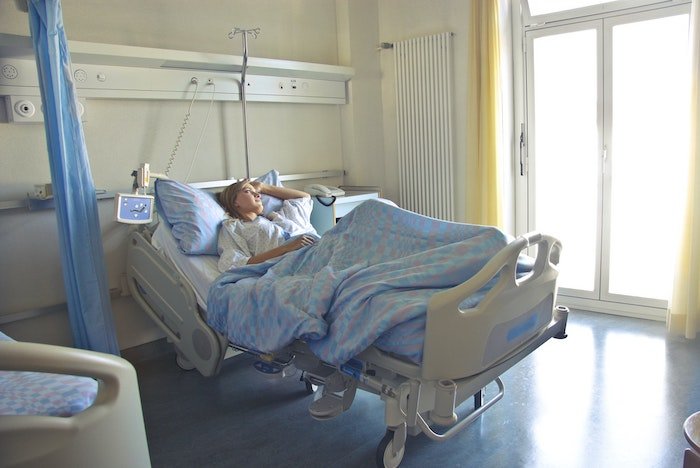 You can go through the NHS to get addiction treatment. However, the treatment offered is most likely to be outpatient treatment rather than inpatient treatment.
This is because the NHS is severely stretched and they are unable to offer the same level of care that you would receive in a privately funded facility.
NHS addiction treatment in West Yorkshire has frequently scheduled appointments with an addiction specialist in a clinic or an outpatient department of a hospital. While these appointments are helpful for those that use them, they lack a major component that makes private rehabs so successful – a full, immersive experience separated from temptations and triggers.
Other organisations to consider
Below is a list of other organisations that offer free advice for addiction around West Yorkshire:
1. C G L Change Grow Live
Address: 73A Great George St, Leeds LS1 3BR
Telephone: 0113 24 59445
Website: https://www.changegrowlive.org/
2. Turning Point – Castleford
Address: 4-6 Wesley St, Castleford WF10 1AE
Telephone: 0300 123 1912
Website: http://wellbeing.turning-point.co.uk/wakefield/hubs/castleford-hub/
3. CAMHS – Wakefield
Address: Unit 2, Flemming Court, Castleford WF10 5HW
Telephone: 01977 735865
Website: https://www.southwestyorkshire.nhs.uk/services/camhs-wakefield/
If you are struggling, you can also reach out to helplines, such as Mind UK, YoungMinds, Rethink Mental Illness, Samaritans and Papyrus, SMART Recovery or find an Alcoholics Anonymous, Narcotics Anonymous or Cocaine Anonymous near you. The NHS are also there to help offer support.
For help accessing rehab through the NHS in West Yorkshire, call our team today on 0800 326 5559
What If I Don't Want To Go To Rehab In West Yorkshire?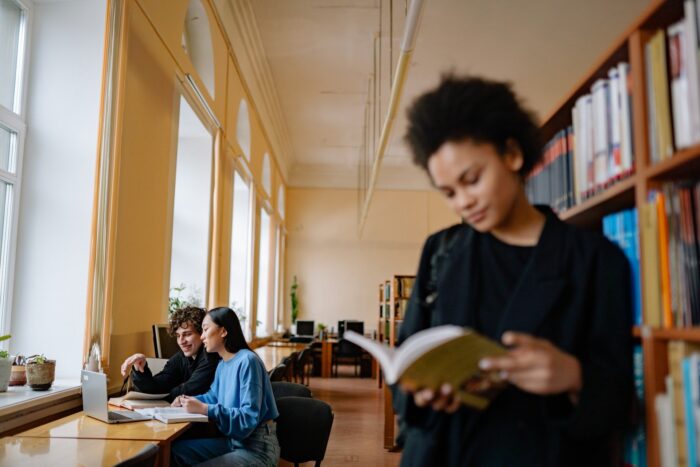 Residential rehab is definitely not the only option for recovery in West Yorkshire.
One of the main distinctions made between different kinds of addiction treatment is inpatient and outpatient, meaning essentially, residential vs home.
Some (primarily those with severe to moderate addictions) may benefit from having continued access to care and being in an environment of continual treatment. But others may do better in a home environment, where they might feel safer and more comfortable.
Another deciding factor may be your home circumstances and the impact that they're having on your addiction. People in difficult home environments impacting their addiction may do better if they get away from those situations.
The final major factor that we just touched on is, of course, the severity of the addiction itself, in the sense that some may not be able to complete at-home treatments without relapsing.
To learn more about alternative treatment options in West Yorkshire, call our team on 0800 326 5559
Treatment And Therapies In West Yorkshire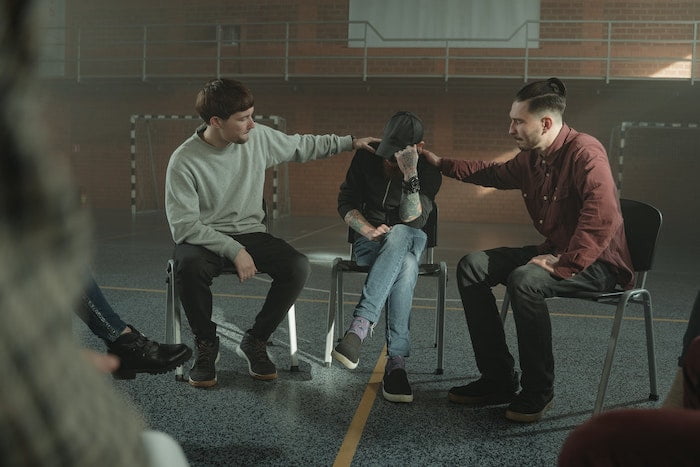 All across the addiction recovery process, there is a huge range of treatments available. They generally fall into two categories: mental health treatment and physical health treatment.
This is because addiction itself works on both a mental and a physical level. Both sides need to be treated for you to heal and move forward with your life.
1. Mental Health Support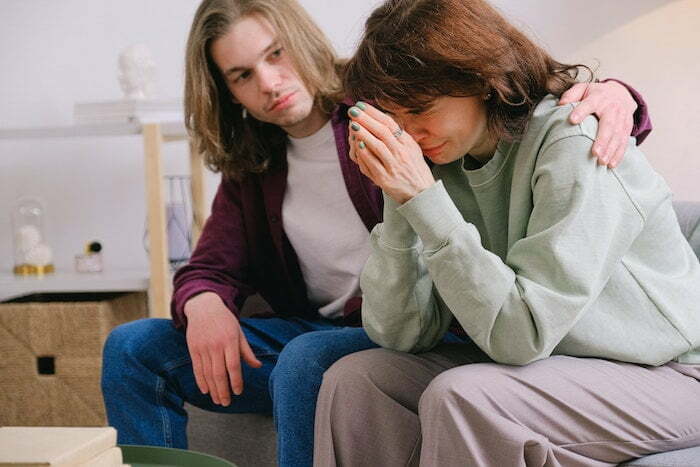 On the mental health side, we primarily have a mix of therapy and counselling, in addition to support groups.
When talking about this, it might be a good idea to first establish the difference between therapy and counselling.
It's actually fairly simple: whilst counselling is more generalised, therapy is more specialised. You may need one or the other, or a mix of both. Like with everything else, it just depends on what you specifically need.
Some common kinds of therapy, counselling and general mental health treatments undertaken during addiction treatment are:
Getting any kind of therapy might mean you need to reach into past traumas.
This may seem like a frightening or difficult concept and it may be hard at first, but once you've been through any traumatic event, it's one step closer to being free of the grip that both they and the resulting addiction have had on your life.
2. Physical Health Support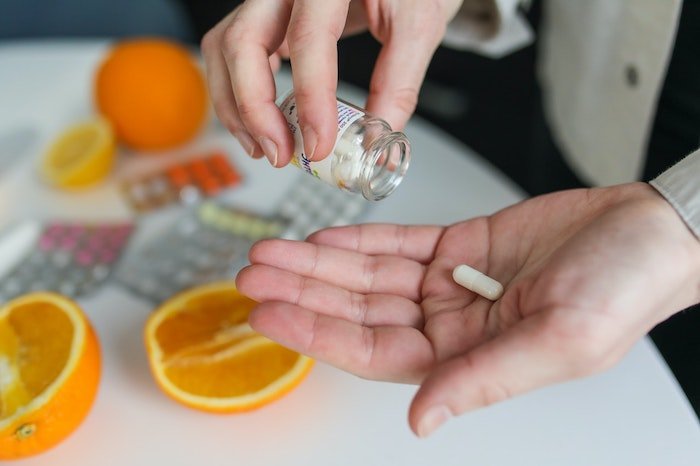 While the above treatments help you to heal on an emotional level, the following therapies will help you on a more physical level.
A majority of treatments start off with a detox of some sort. These can vary in length depending on the severity of your addiction, but detoxes can generally be described as a medically assisted and supported attempt to rid your body of whatever you're addicted to.
It's not recommended to attempt to detox without support due to both its difficulty and the often dangerous withdrawal symptoms that can come with it. Regardless, detoxing is often the best step to move forward into a drug or alcohol-free phase of your life.
One of the biggest benefits of the other physical therapies often offered during rehab is the way that they help you to fully relax. This then means that you'll be in a better position to recover overall.
Reflexology is a kind of therapy that focuses on certain points in the hands and feet. Pressure is applied to those specific points, using finger, thumb and hand massage techniques.
The theory behind it is that massaging those points causes positive changes in other areas of the body, hence the name reflexology.
Acupuncture is also a form of alternative medicine commonly used in physical addiction treatment.
A staple of Chinese medicine, it involves small, fine needles being inserted into your skin at specific points and at various depths.
Research has shown that it helps to relieve pain, although the exact way that it does this is a subject of debate. Some claim it has neurological effects, some say it rebalances a person's energy.
Either way, there's a wide consensus that it works well, which is what really matters.
Although we've tried to list some of the most common ones here, physical health treatments can also often vary widely depending on who you're being treated with.
For this reason, if you're directed towards a particular organisation or place, you should always research what they specifically offer or recommend.
3. Workshops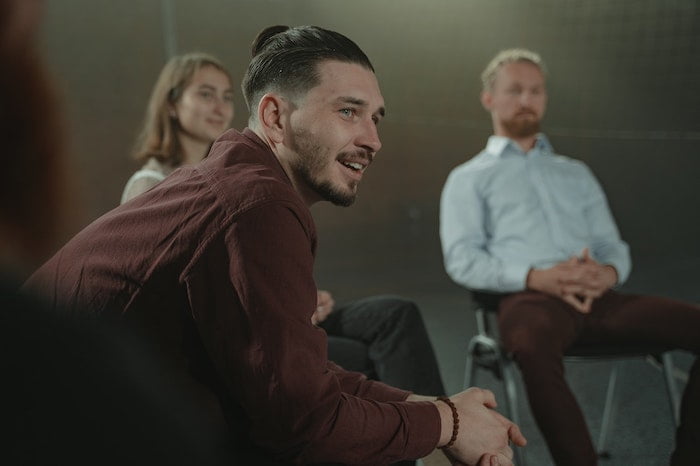 One kind of addiction treatment that doesn't really fit into the mental health or the physical categories, but is equally important, is workshops.
Whilst you're in residential rehab – if that is what you choose to pursue – it may then be hard to adjust back to the outside world.
Even if you are treated at home, a long-term change in lifestyle will likely be important to stay on track after your initial treatment is over.
Workshops can be used to teach patients about a wide variety of subjects, with two of the most popular being health and nutrition.
The main intention of such sessions is for you to learn how to live a healthier lifestyle going into the future, which could be the key to preventing relapse.
For more information about teh treatment options available in West Yorkshire, contact us on 0800 326 5559
How Long Does Rehab Last In West Yorkshire?
In short, rehab lasts as long as it needs to last for each individual case. While some people may be over their addiction within 10 days, others may need up to 90 days before they feel ready to leave.
When you first check in to a facility offering drug and alcohol rehab in West Yorkshire, they will carry out an initial assessment of your mental and physical health, and from that they will be able to determine the level of treatment you need and how long it will take.
If you have a physical addiction, for example an addiction to alcohol, you will need to spend between 7 and 10 days undergoing a medically assisted detox first.
After this, it is recommended to spend 28 days in therapy recovering from your addiction and learning the emotional causes and how to overcome them.
There is no way to know how long you will need to spend in drug and alcohol rehab in West Yorkshire without speaking to an addiction specialist first.
For more information and a rough idea of how long you may need to spend in treatment, contact a member of our team today on 0800 326 5559
Alcohol Detox And Rehab In West Yorkshire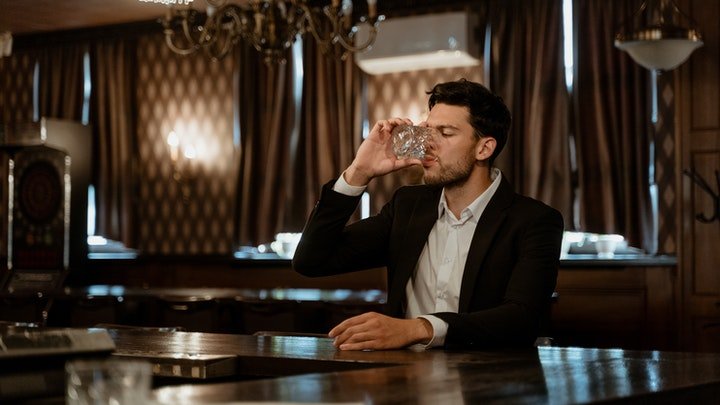 Alcohol causes a physical addiction, which means that when you are withdrawing from alcohol you will experience physical symptoms. These can include:
Vomiting and diarrhoea
Nausea
Uncontrollable shaking
Seizures
These withdrawal symptoms can be life-threatening, and in extreme cases they can even be fatal.
When you attend drug and alcohol rehab in West Yorkshire to overcome an alcohol addiction, you will spend between 7 and 10 days undergoing a medically assisted detox using a drug called Librium to combat the severity of the withdrawal symptoms.
Once the medically assisted detox is complete, you are then expected to spend around 3 weeks in therapy and uncovering the emotional cause of your addiction, teaching relapse prevention techniques and giving you time to process and heal.
To find out how rehab in West Yorkshire can help you beat alcohol addiction, call us on0800 326 5559
Rehab For Cocaine In West Yorkshire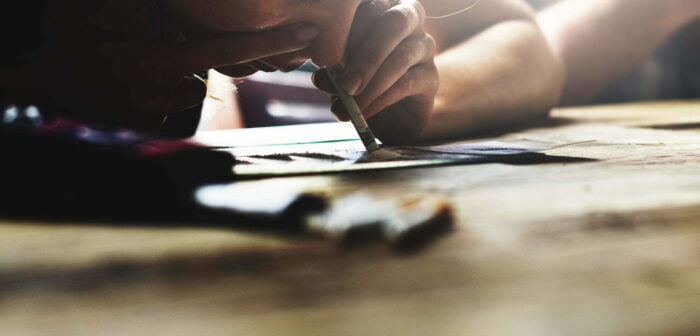 Cocaine is a stimulant drug that comes in a white powder. Due to the unregulated nature of the drug, dealers often mix it with other substances such as corn starch or baking soda to increase their profits.
This means that users have no idea what they are ingesting when they take cocaine.
Regular use means that the reward pathway in the brain fails to be stimulated by anything other than cocaine, which causes an addiction to spiral.
Long-term use of cocaine can cause panic attacks, paranoia and psychosis.
A person attending drug rehab in West Yorkshire for cocaine addiction can usually complete treatment in as little as 14 days, however in many cases 28 days is necessary to fully overcome the dependency.
To find out how rehab in West Yorkshire can help you beat cocaine addiction, call us on0800 326 5559
Rehab For Heroin In West Yorkshire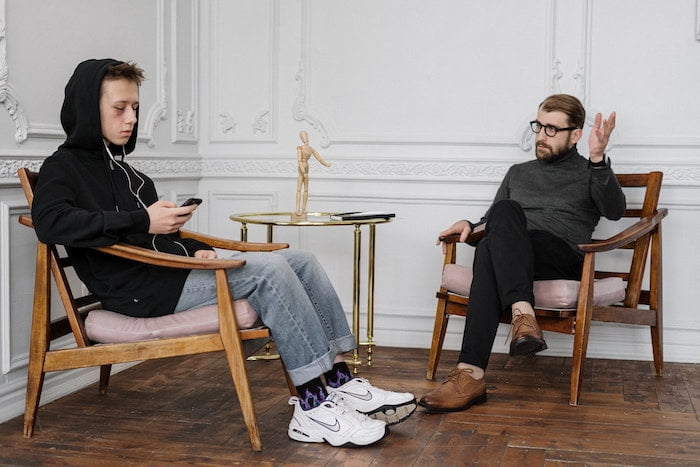 Heroin is highly addictive and extremely dangerous. It is made from morphine and is commonly injected directly into the veins, though it can also be smoked or snorted.
Heroin causes a sudden surge of euphoria, which keeps users coming back to it. However, the long-term effects of heroin use are:
Liver and kidney disease
Infection of the lining of the heart
Abscesses
Issues with skin, gums and teeth
Collapsed veins
Heroin is an opioid; therefore it causes physical addiction. Withdrawing from a heroin addiction can be difficult and painful, with common side effects being joint pain, stomach cramps and gastrointestinal issues.
To overcome a heroin addiction, you will need to spend up to 10 days going through a medically assisted detox to reduce the severity of the withdrawal symptoms.
After this, you should spend at least 3 weeks attending therapy to treat the underlying cause of your addiction.
To find out how rehab in West Yorkshire can help you beat heroin addiction, call us on0800 326 5559
Rehab For Cannabis In West Yorkshire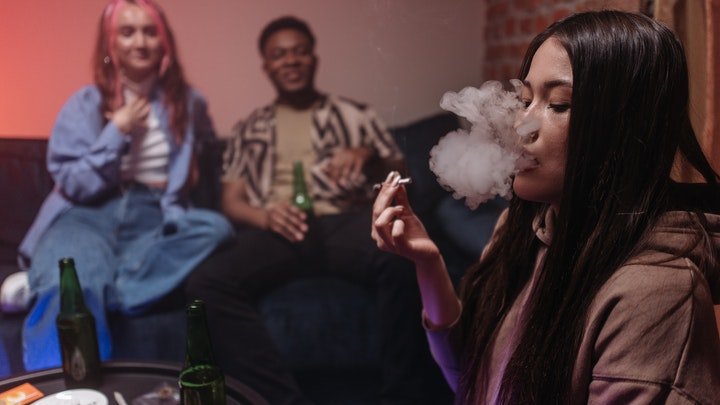 Cannabis is a widely used drug that is often attributed to making people feel calm and giddy, as well as easing the symptoms of several medical conditions such as glaucoma.
However, these claims have not been scientifically proven and cannabis remains an addictive substance that is known to cause paranoia and other mental disorders in its users.
Long-term use of cannabis (if smoked) can cause persistent coughing and lung issues.
Attending drug and alcohol rehab in West Yorkshire for a cannabis addiction usually means spending up to 2 weeks in the facility.
To find out how rehab in West Yorkshire can help you beat cannabis addiction, call us on0800 326 5559
The Importance Of Dual Diagnosis At Rehab In West Yorkshire
A dual diagnosis is simply diagnosing and treating more than one condition.
Addiction rarely exists on its own and is usually caused by another underlying mental health condition such as depression, schizophrenia anxiety or bipolar disorder.
If you suffer from an underlying mental health condition alongside your addiction, and only your addiction is treated, you are more likely to relapse later on. This is because while the addiction was treated, the root cause of it was not.
To find out how rehab in West Yorkshire can help you beat alcohol addiction, call us on 0800 326 5559
Does Drug And Alcohol Rehab In West Yorkshire Help With Relapse Prevention?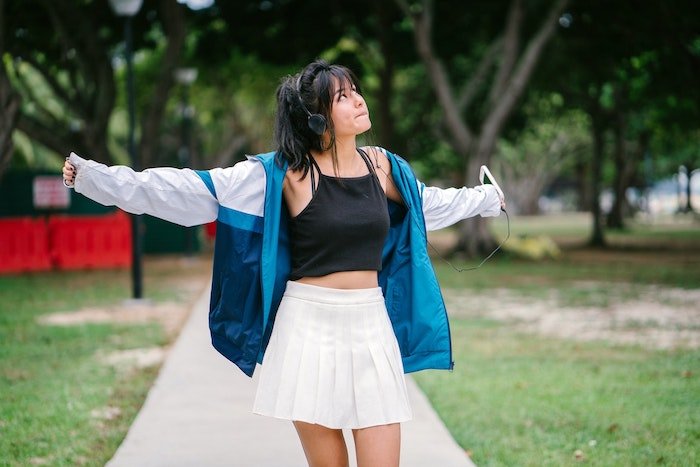 Relapse prevention is an important part of your rehab journey. When you attend drug and alcohol rehab in West Yorkshire, part of your therapy treatment will include learning some relapse prevention techniques.
These will teach you how to identify your triggers so you can take the necessary steps to avoid them in the future.
Some relapse prevention techniques are:
Self-care – Taking care of yourself physically and emotionally means that you will learn to put yourself first. Teaching self-care also teaches you that you are important and worth staying healthy for.
HALT – This technique teaches the importance of not making any decisions when you are hungry, angry, lonely or tired.
Grounding – This technique teaches you to be more present in the moment. It can keep you calm while you are experiencing cravings.
Meditation – Teaches you to focus inwardly and can also help you through a craving.
Each facility will have its own favoured techniques and ways of teaching them, and through your time in rehab you will also find techniques that best suit you.
For more guidance on relapse prevention at rehab in West Yorkshire, call us today on 0800 326 5559
What Aftercare And Support Services Are Available In West Yorkshire?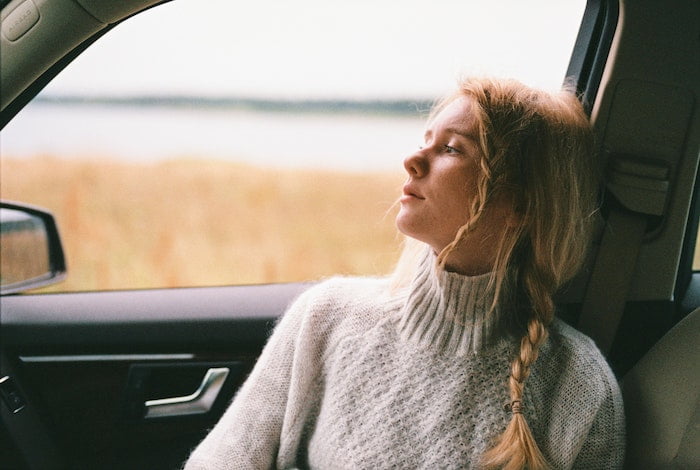 Aftercare is an important part of the rehabilitation process and as such, it is treated as seriously as the inpatient care you receive in drug and alcohol rehab in West Yorkshire.
The staff at the clinics understand that checking out of rehab can be overwhelming and you may feel frightened about beginning your life without using substances to help you cope.
They will have taught you how to spot your triggers and several relapse prevention techniques, but they also know that you might still need some extra support in the first months after leaving rehab.
Most drug and alcohol rehab facilities offer an aftercare package as standard. The aftercare you receive may depend entirely on your personal circumstances, but no matter what you will receive some sort of aftercare package when you check out of rehab.
You will usually be given a 12-month aftercare plan which can include regular check-ups at the clinic or with an addiction specialist in the community.
Other aftercare services that you might be offered are:
To learn more about aftercare options in West Yorkshire, reach out to our team on 0800 326 5559
Get Help In West Yorkshire Today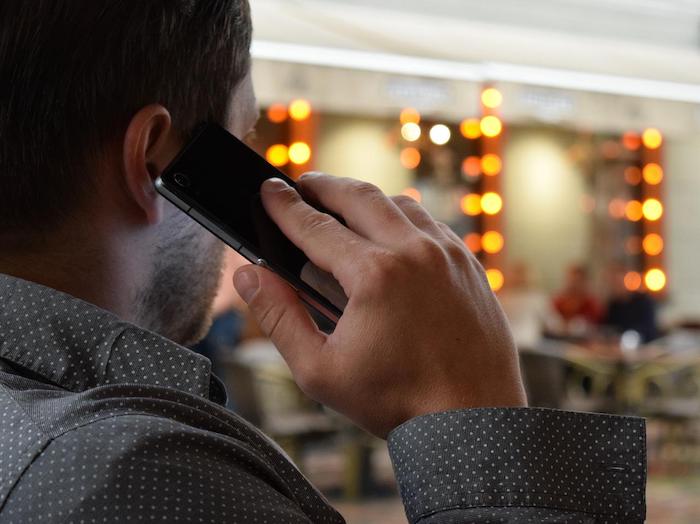 For more information on drug and alcohol rehab in West Yorkshire and what services they provide, feel free to reach out to us.
We are available 24 hours a day and are happy to offer free and impartial advice on addiction and rehabilitation. All drug and alcohol rehabs need to be registered and audited by the Care Quality Commission (CQC). 
With the right help behind you, any addiction can be overcome.
OK Rehab also offer rehab support across West Yorkshire, including Leeds, Bradford, Wakefield, Halifax, Morley, Keighley and Bingley.
Call us today on 0800 326 5559 to begin your recovery journey.