The UK's problems with drug and alcohol addiction have for decades been one of the country's most concerning public health problems.
Here in Cheshire, which contains some of the most affluent postcodes in England, there is no exception.
Drug and alcohol addiction is something that affects people from all walks of life.
OK Rehab can help you find the best possible treatment at a drug & alcohol rehab in Cheshire.
Call us on 0800 326 5559 to speak with our referral team and begin your obligation-free consultation
Pre-Rehab Intervention In Cheshire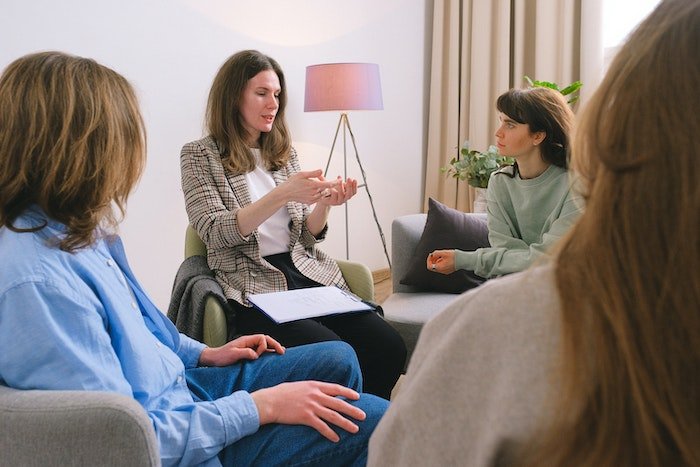 Very often, an intervention can be what it takes to get someone from a place of addiction denial into accepting that they need professional help.
We can provide practical advice on how to make this happen in the most constructive way possible.
This may involve using the services of a professional addiction/intervention counsellor.
We can also give you information on alternative forms of intervention, such as the CRAFT intervention technique, which relies on positive reinforcement techniques.
If you are worried about the substance abuse of a loved one, call us on 0800 326 5559 and we can provide advice on how to get them into treatment at a drug & alcohol rehab in Cheshire.
How To Identify Drug & Alcohol Addiction In Cheshire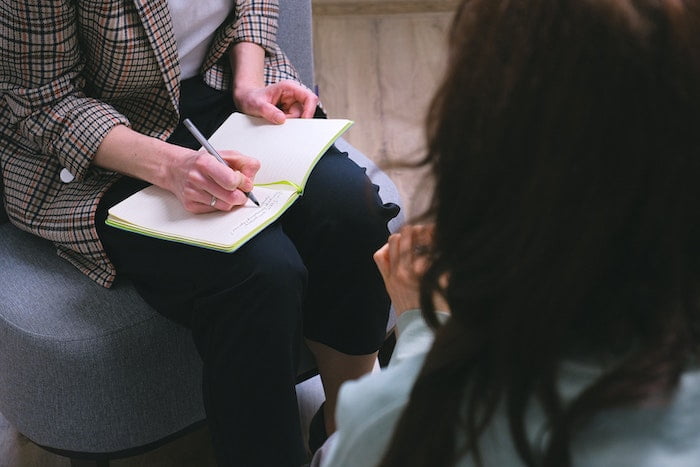 It can be hard for a person to get an objective view of whether they have an addiction, and if so, how severe that addiction is.
This is especially true if the person has attempted to hide their drug or alcohol use from loved ones, which is almost always the case.
To help with this, there are a number of questionnaires that you can fill out for free online. They should give you a better idea of the level of your problem.
One of them is the AUDIT (Alcohol Use Disorder Identification Test), which lists a number of multiple-choice questions along with a scoring system.
Another is the CAGE questionnaire, which is a very simple format, with just four yes or no questions and a scoring system.
Whatever the level of your substance abuse problem, rehab will be able to help you. It's always good to have a clearer idea of the extent of your issues before starting the process.
To learn more about diagnosing addiction, call the OK Rehab team today on 0800 326 5559
The Costs Of Drug And Alcohol Rehab In Cheshire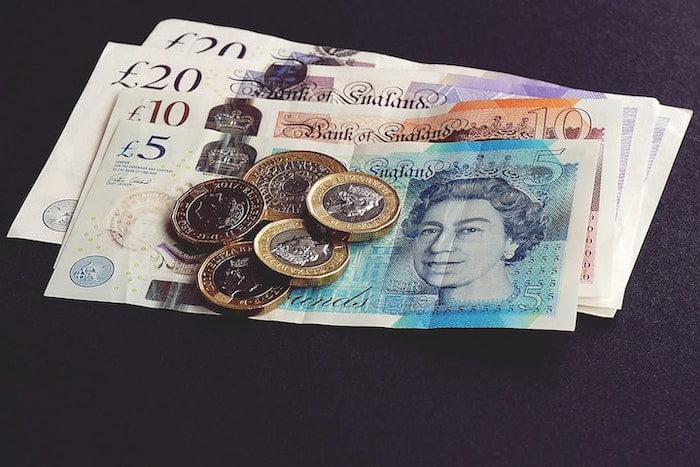 It is understandable that many individuals will turn to sometimes dangerous at home detoxes or even no treatment at all due to the cost of rehab.
At OK Rehab, we don't want any person dealing with addiction to miss out on the chances of recovery just because of issues with money.
The average cost of a residential rehab clinic in the UK is around £495 per day, which equates to £14,000 for a 28-day stay.
When assessing you and discussing possible treatment options, we will take your budget into account. Whether you have a fluctuating budget, a low or high one, we will strive to find you the help you need.
No matter your financial situation, you deserve suitable and successful addiction treatment, and we can find that for you.
Is Drug And Alcohol Rehab Covered By Health Insurance?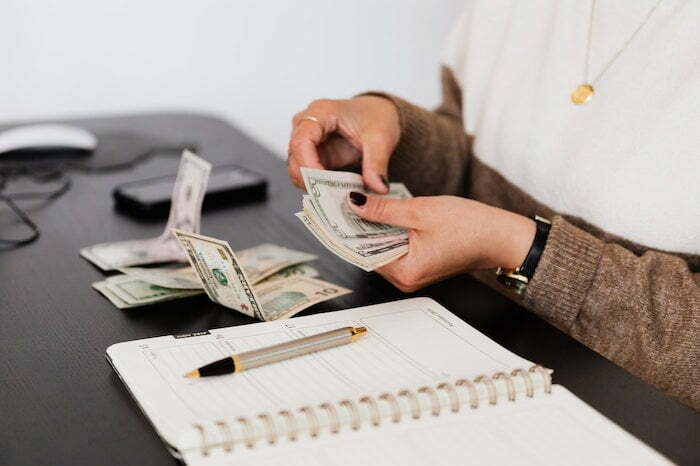 Substance addiction is a healthcare issue, and there are a number of health insurance companies that include rehab treatments for drugs and alcohol as part of their policies.
Whether or not you can get treatment through your insurance company will depend on your policy with them, and the specifics of what it covers.
It may be prudent to contact your insurance company before calling us if you want to find out whether you can get rehab treatment on your policy. We can then give you more detailed information on the various clinics within your area and their price ranges.
To learn more about paying for rehab through insurance, call our helpline today on 0800 326 5559
Is Drug And Alcohol Rehab In Cheshire Available Via The NHS?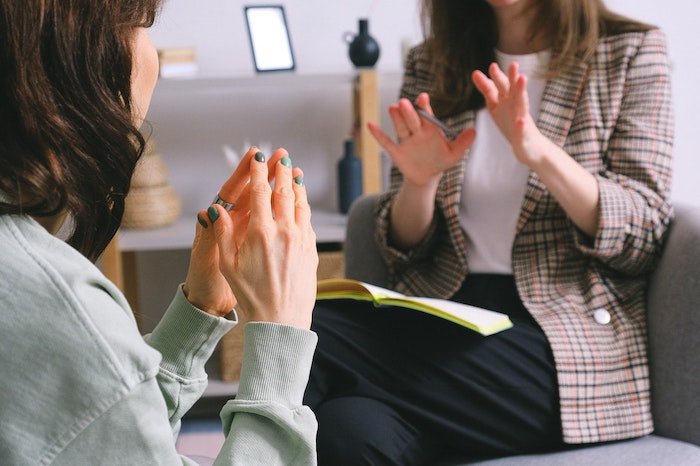 Yes, there is a range of clinics in Cheshire that are accessible through the NHS or council-associated services.
These clinics are usually free to the service user, getting their funding from the government or charitable organisations.
The downside of getting treatment this way is that there may be a long waiting list before you can begin your treatment.
Getting private care through OK Rehab means that you won't have this problem, and can start straight away.
Going private also means that you get the final say over which clinic you go to, and what kind of accommodation and treatment you receive. There is not usually as much choice or control over these factors with public rehab care.
To find out about accessing rehab through the NHS, call our support line on 0800 326 5559
NHS vs Private Addiction Treatment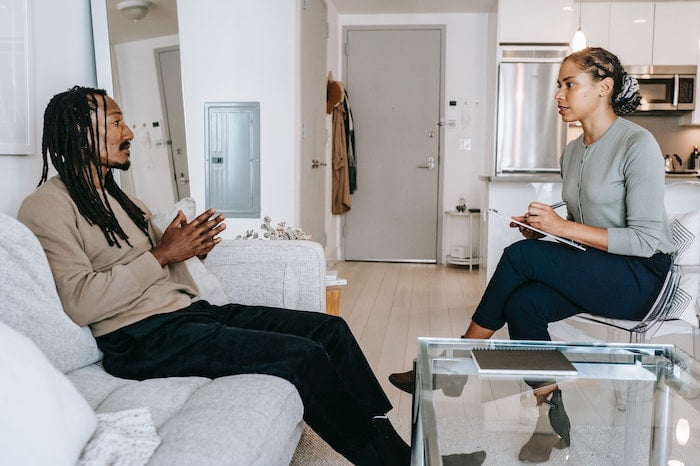 As the UK's public health provider, the NHS offers a number of services revolving around addiction treatment and recovery, including sessions in rehab clinics that are free at the point of use.
NHS or council-funded clinics can be an appealing option for anyone who needs help but is not currently in the best financial position. However, there are other factors to consider besides price.
The waiting lists to get into public rehab clinics can go on for weeks or months, which is not ideal, particularly if your substance abuse problems are towards the more severe end of the spectrum.
Conversely, private rehab is accessible instantly. Once you have called OK Rehab and agreed upon a clinic with an advisor, you can be referred to the clinic as soon as finances are finalised.
Going through OK Rehab also gives you the most control over what type of clinic you get your treatment at, and what kind of accommodation you get while you're there.
Statutory-Funded Programmes for Addiction in Cheshire:
Here are a few examples of organisations for addiction help in your area.
1. Change Grow Live
Address: Bradshaw House, 45 Cumberland Street, Macclesfield, SK10 1BY
Telephone: 01625 464995 
Website: https://www.changegrowlive.org/drug-alcohol-service-cheshire-east
2. Turning Point Cheshire West and Cheshire
Address: Aqua House, 51 Boughton, Chester, CH3 5AF
Telephone: 0300 123 2679
Website: https://www.turning-point.co.uk/
3. CAMHS Cheshire
Address: Marsden House, Brookdale Plac,e Chester, CH1 3DY
Telephone: 01244 393200
Website: https://www.cwp.nhs.uk/our-services/cheshire-west-chester/camhs-0-18-cheshire-west
Additionally, you can reach out to organisations such as Papyrus, Samaritans, Rethink Mental Illness and Mind UK.
For advice and guidance in choosing between private and public rehab, call us today on 0800 326 5559
Inpatient Or Outpatient Rehab In Cheshire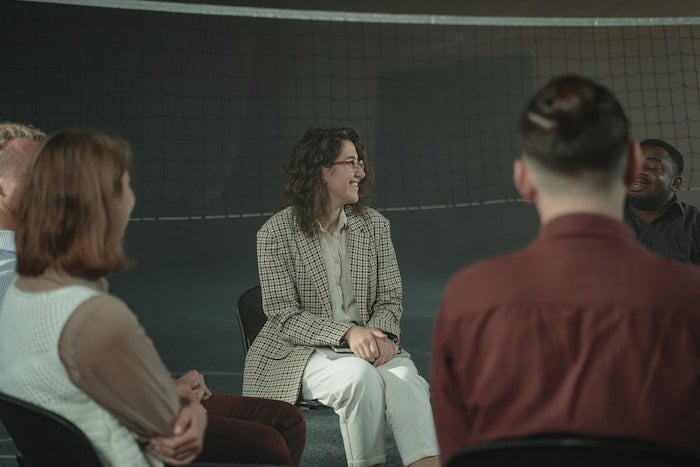 Something else to consider when looking at private rehab treatment through OK Rehab is whether you would be best suited to inpatient or outpatient care.
Outpatient care is usually only for those who have milder addiction symptoms, and those who also live near to the clinic in a stable home environment. This does not apply to most of the people that we speak to.
Inpatient rehab is generally preferential for everyone involved, as it eliminates the potential complications of attending as an outpatient – for example, travel and punctuality.
The Length Of Drug And Alcohol Rehab In Cheshire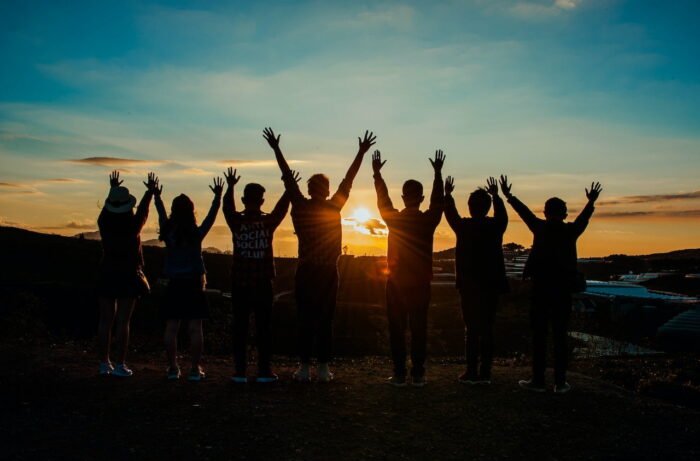 The average time we recommend individuals set aside for drug and alcohol rehab in Cheshire is 28 days.
Your stay may be less than this time, or it may be more. The specific length of time you will need depends on you and your addiction.
Depending on the two assessments you undergo to evaluate your condition and decide what treatments you will need (which are explained in further detail below), your rehab experience will differ.
There is no shame if you happen to need longer than the allotted 28 days, and it does not mean that a recovery is not possible if that is the case.
Conversely, if you are well enough to leave rehab before the 28-day mark, it is not an indicator of an immediate cure, or permission to be lax with aftercare and any further treatment.
For a more accurate estimation of how long your trip at rehab will take, call us today on 0800 326 5559
Alcohol Detox & Rehab In Cheshire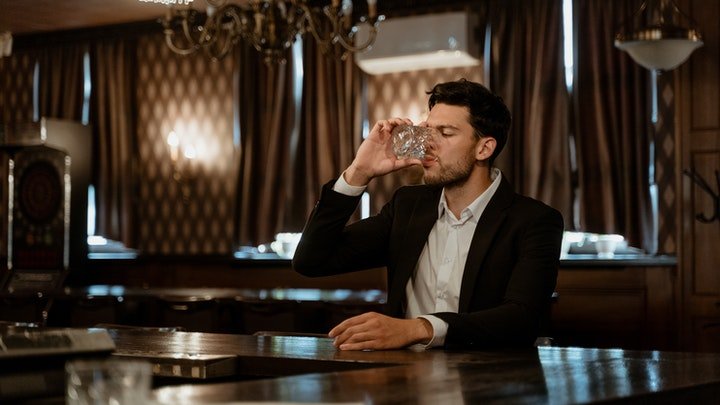 One of the many consequences of Britain's drinking culture is that a great number of people fall into alcoholism each year, and end up needing to seek help for their condition.
If a person has been drinking heavily on a daily basis for some time, it is likely that detox will be an essential part of their recovery journey. Detox is usually the first thing on the schedule at rehab.
With the help of the on-site medical team and a medication called Librium, you can reduce the chances of adverse physical withdrawal symptoms to an absolute minimum.
Once you have pushed through the 'pain barrier' of detox, you can put in the work with therapists and counsellors to maximise your chances of achieving long-term recovery.
To find out how you can recover from alcohol addiction at a rehab in Cheshire, call the OK Rehab team today on 0800 326 5559
Rehab For Cocaine In Cheshire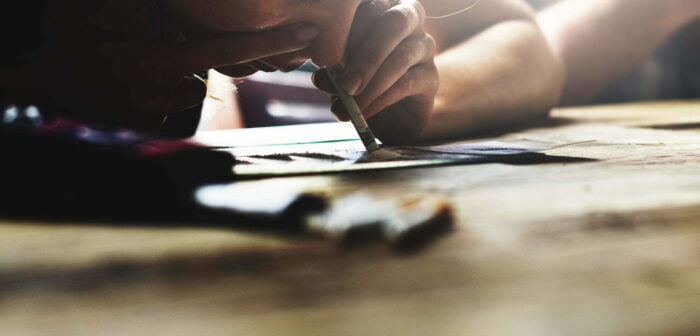 Cocaine is a substance that appears in all walks of life, despite its status as a Class A drug with potentially heavy legal penalties for possession and distribution of the drug.
Expensive and addictive in the extreme, cocaine can take control of a person's life very quickly.
This can lead to financial ruin, social isolation, and a wide range of health problems.
Getting off cocaine does not require detox, but it is still something that is best done at rehab, where you can get help with the fundamental issues that may have driven you to cocaine abuse.
We can help you find treatment at a top-quality private drug rehab in Cheshire.
To find out how you can recover from cocaine addiction at a rehab in Cheshire, call the OK Rehab team today on 0800 326 5559
Rehab For Heroin In Cheshire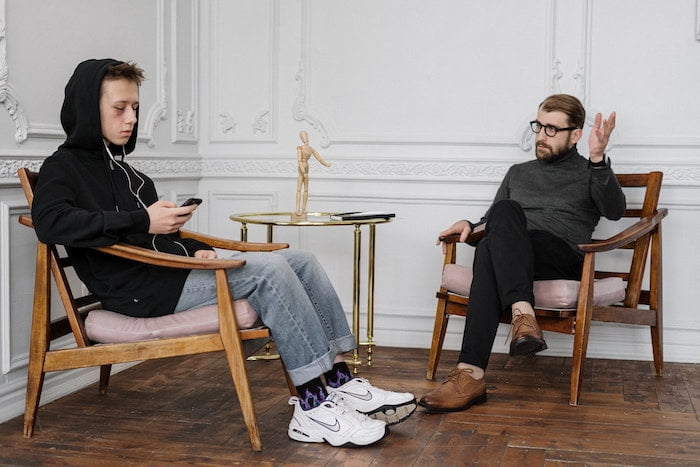 Heroin abuse tears apart families and communities across the whole of the UK, devastating countless lives in the process.
The drug is famously hard to give up, but it can be done with the help of rehab professionals. Getting clean from heroin requires a detox, as the physical and psychological symptoms of withdrawal can be extremely challenging.
Detox will lessen these symptoms, often with the use of a drug called Subutex, which is used for short-term relief of pain and discomfort.
In the medium term, methadone provides a way for the body to adjust to life without heroin. You will have also gone through a huge amount of addiction education at rehab, giving you the best chance of a long and healthy recovery.
To find out how you can recover from heroin addiction at a rehab in Cheshire, call the OK Rehab team today on 0800 326 5559
Rehab For Cannabis In Cheshire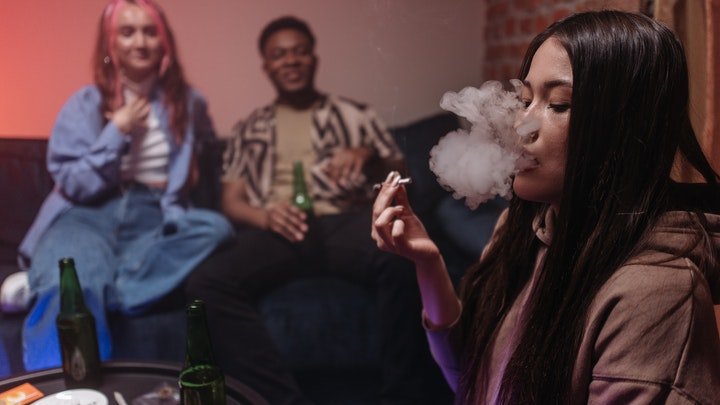 There is no such thing as a 'harmless' drug – a label that is unfortunately often given to cannabis by the misinformed. Cannabis can cause addiction, as well as contribute to other chronic mental health problems.
Getting clean from cannabis will take hard work, just as it would with any other drugs. Thankfully though, physical symptoms of cannabis withdrawal are usually mild, and the process does not require a detox.
Still, rehab is the optimal environment to go through cannabis withdrawal and get the help that you need to start on a path to recovery.
To find out how you can recover from cannabis addiction at a rehab in Cheshire, call the OK Rehab team today on 0800 326 5559
Treatment At Rehab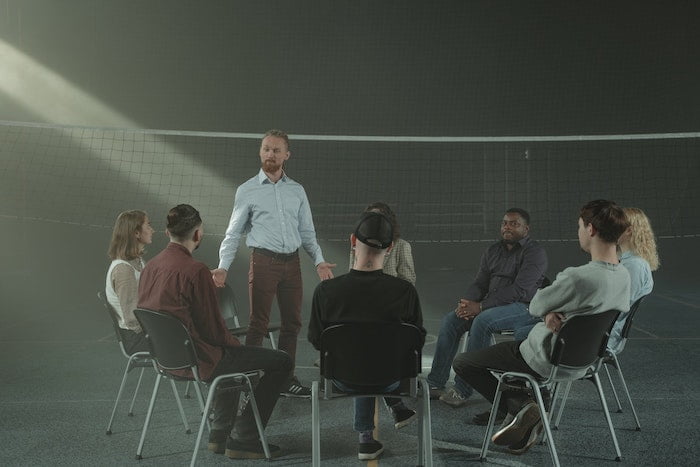 Following your detox, the next part of your treatment will address the psychological aspect of your addiction.
This will be achieved through a range of therapy sessions, with the overall goal being to establish any potential reasons for the development of your addiction problem, look at your triggers and learn how to refocus your habits on healthier alternatives.
You will also learn more about your disease, how to maintain your sobriety in the outside world and develop a relapse prevention plan.
The types of therapy sessions used will depend on your personal plan, but are likely to include:
To learn more about treatment options at rehab, call our team today on 0800 326 5559
Dual Diagnosis At Rehab In Cheshire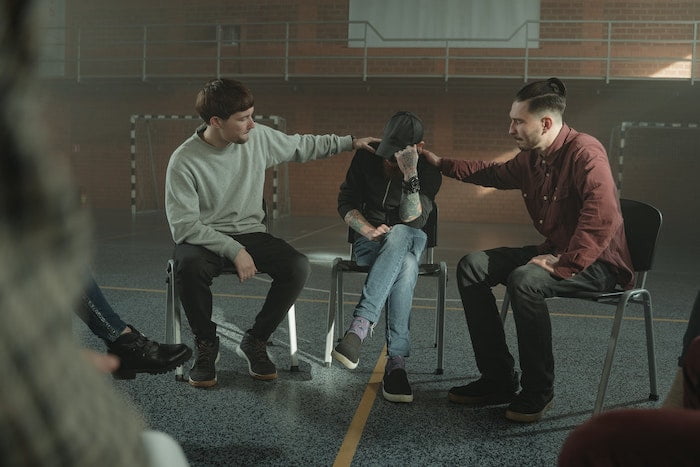 A key part of drug & alcohol rehab in Cheshire is addressing any other mental health issues that may be a factor in the person's addiction problems.
Conditions such as BPD, OCD, schizophrenia, depression and anxiety can all make life very difficult at the best of times.
When combined with an addiction, that can cause a person's life to become completely unmanageable.
Dual diagnosis is the process of identifying co-occurring issues, arriving at a diagnosis, and then setting out a treatment plan that fits in with the rest of the person's addiction treatment.
This can make the person's substance abuse issues much easier to deal with, both while they are in rehab and in the long term.
To learn more about how Cheshire rehabs assist mental health, call the OK Rehab team today on 0800 326 5559
How Rehabs In Cheshire Help With Relapse Prevention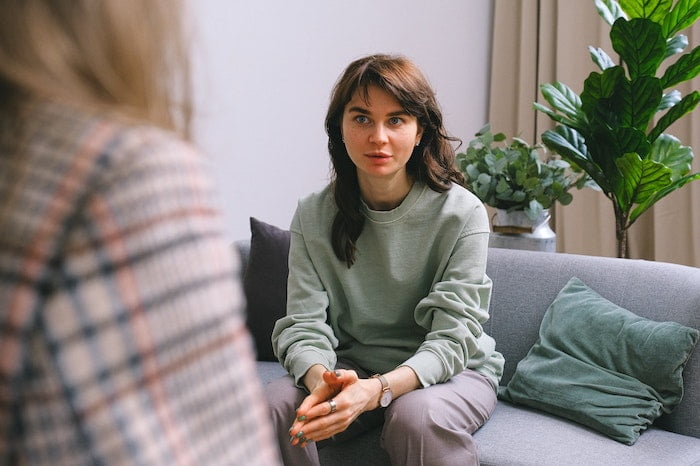 Relapse prevention planning is a very important part of drug & alcohol rehab in Cheshire. Usually, it is the last thing on your schedule before you leave the clinic.
This will involve setting out a plan for how you will deal with cravings and temptation once you leave.
These things will be more challenging outside of the safe confines of rehab, so it is important to be prepared.
You will need to set out positive steps that you can take, such as attending meetings or counselling sessions, as well as reactive steps such as avoiding bars or nightclubs.
Rehab prevention strategies will differ from one person to the next, as everyone experiences addiction differently and have different potential triggers.
To learn more about how Cheshire rehabs assist mental health, call the OK Rehab team today on 0800 326 5559
Aftercare And Support Services In Cheshire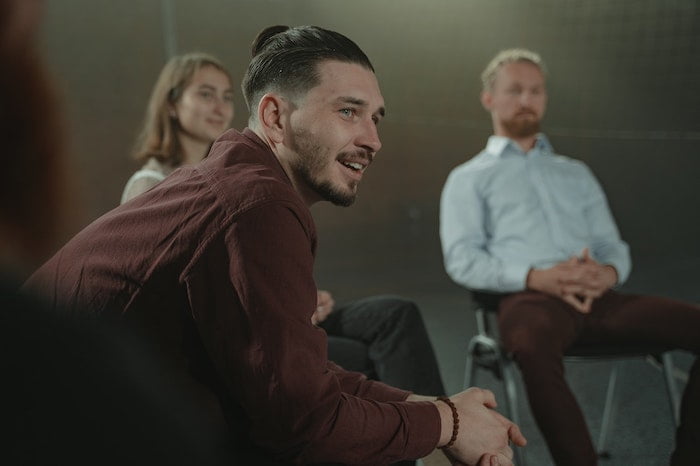 Taking the first steps into a new life in recovery can be daunting, but with the right support you can enjoy a healthy and fulfilling life without drugs or alcohol.
Below we have listed a number of resources that are available for free in most parts of the UK.
Remember that you can also call us on 0800 326 5559 for free advice and support.
Alcoholics Anonymous and Narcotics Anonymous
These are perhaps the most well-known addiction organisations, having been in operation globally for nearly 100 years. Both groups run regular meetings in Cheshire and around the UK.
Alcoholics Anonymous (AA) and Narcotics Anonymous (NA) are effectively group therapy meetings but are also structured with the guiding principles of the 12-step programme.
There is a constant debate in the recovery community over how effective the 12-step programme is, but there are millions of people around the world for whom it is a very helpful resource.
Find your local Alcoholics Anonymous and Narcotics Anonymous group meetings today. For cocaine addiction, look for Cocaine Anonymous meetings.
SMART Recovery
SMART Recovery offers free support to people with addiction, but does not require adherence to a 12-step programme or anything similar.
Instead, they facilitate more evidence-based treatments, such as CBT and DBT.
Smart has operated around the world since 1994 and has chapters in the UK. Check out their website to see what is available near our part of Cheshire.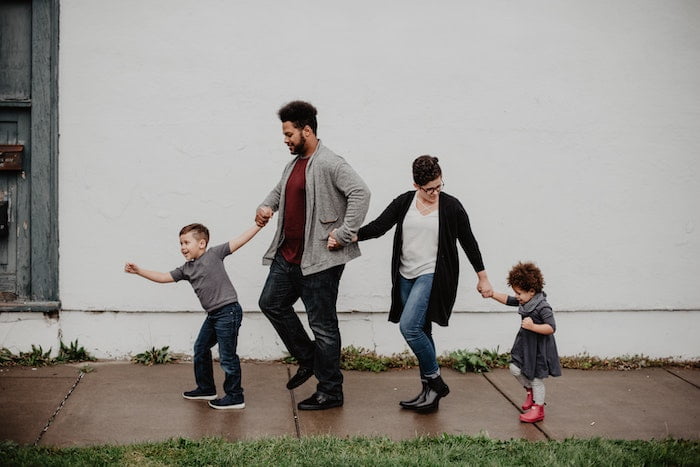 Al-Anon Family Group Meetings
Al-Anon is a resource offered to the friends and family members of those who are struggling with alcohol addiction. Like AA, they offer free meetings in local communities around the UK.
They also have their own set of principles that somewhat mirror the 12-step programme.
Search their website for more detailed information on the organisation and what they do.
Outpatient Treatment via a Local Drug & Alcohol Team in Cheshire
Every local GP surgery around the country has its own resources in place for dealing with the huge social health problems of drug and alcohol abuse and addiction.
Usually, this will include some kind of outreach team, who can set aside time to check in on people who are struggling and arrange a home visit wherever appropriate.
Book an appointment with your GP to inform them confidentially of your substance abuse issues, and see what can be done with the resources they have available.
Get Help Today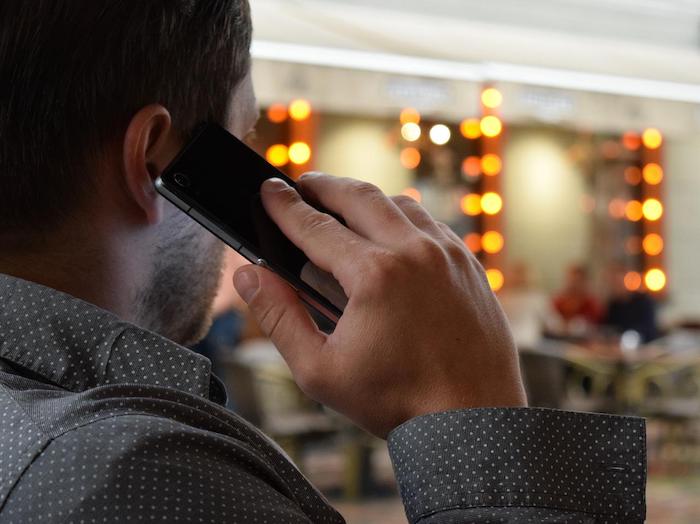 It can be daunting thinking about how to get to rehab and all the things you have to do in order to get there. To take the stress of making the arrangements off your hands, you can have OK Rehab handle this process for you.
OK Rehab will hold a free pre-assessment and ascertain what your needs and goals are for addiction treatment.
With our extensive knowledge of treatment services in Cheshire, we'll then be able to match you to the most suitable rehab service.
Simply call us on 0800 326 5559 to begin your recovery journey today.
Get help for addiction anywhere in Cheshire, including in Chester, Birkenhead, Crewe, Runcorn, Bebington, Sale, Macclesfield, Northwich, Altrincham, Wilmslow, Hyde, Winsford, Heswall, Kidsgrove, Denton and many others.