Drug & Alcohol Rehab in Dorset
Addiction does not discriminate. Regardless of your background, social status, or occupation, you could find yourself trapped in the vicious cycle of addiction.
In 2018/19 in Dorset, 3284 people have an alcohol dependency. [1]
In Bournemouth, the rate of people dying from substance misuse is higher than the rate in England. [2]
This causes a host of uncomfortable symptoms, from persistent nausea to severe fatigue. Tragically, the worst outcome of addiction is death.
Not only does addiction affect you, but it also has a negative impact on those around you. They may feel as though you value substances more than you value them, which can lead to resentment.
Often, when you become dependent on substances, you lose family and friends as a direct result.
If you no longer want to live a life of destruction, it's time to reach out for help. Though it can be incredibly difficult, it is most certainly worth it. It will strengthen your relationships, health, and career prospects.
With OK Rehab, you can begin your recovery journey anywhere in the UK. As well as Dorset, you could undergo treatment in Portsmouth, Glasgow, Gloucester, or Cambridge, among many other towns and cities.
Please call our 24-Hour Helpline: 0800 326 5559
How to Recognise Addiction in Yourself or a Loved One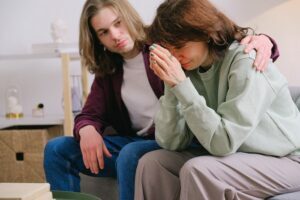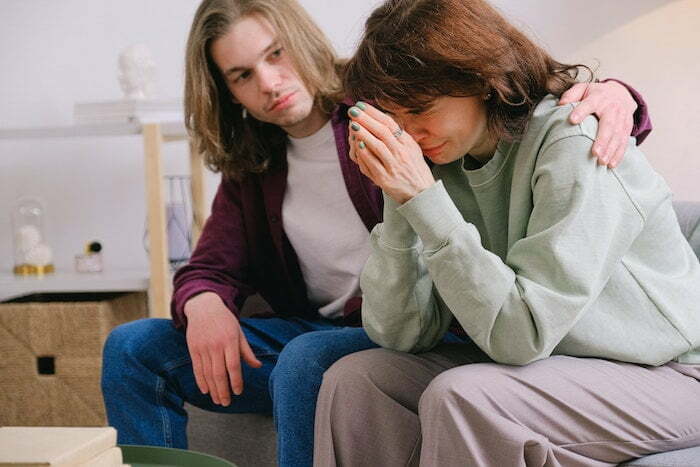 Admitting you have an addiction requires a level of vulnerability that many people are scared of reaching. It can spark feelings of shame and disappointment.
Consequently, many people remain in denial about their struggles, even as their symptoms worsen.
Even when you are concerned about a loved one's relationship with substances, it can be tempting to downplay the severity of their addiction. It is painful to admit that someone you love could be struggling so much in private.
We need to reduce the stigma surrounding addiction in our society. If people recognised addiction as a disease rather than a choice, people would be more likely to open up and admit to their struggles.
If you reach out and ask for help, you are insinuating that addiction does not have to be concealed; you are part of the solution.
If you are unsure whether you or a loved one is exhibiting signs of addiction, there are a few general signs.
These are: consuming substances on a daily basis, being unable to think about anything other than substances, experiencing withdrawal symptoms when attempting to get sober, and being informed that a loved one is concerned about your wellbeing.
Additionally, there are some specific signs of addiction. These fall under three main categories: physical signs, psychological signs, and behavioural signs.
 Physical signs: Fatigue, flu-like symptoms, pale skin, and red eyes. When you consume drugs and alcohol, toxic chemicals are released into your bloodstream, which has a significant impact on your physical health, causing symptoms such as red eyes and pale skin. As for the symptom of fatigue, some drugs are sedatives; they slow down your brain activity. As a result, you have lower energy levels.
 Psychological signs: Paranoia, low self-esteem, irritability, defensiveness, increased amount of anxiety, depression, and schizophrenia. Many types of drugs and alcohol are depressants. They alter the chemicals in your brain, such as serotonin, which has an impact on your mental health.
Behavioural signs: Withdrawing from social situations, staying at home more often, spending more money than usual, and committing crimes. When you are frequently using substances, your body is dependent on them for their functioning. This means that it will be incredibly difficult to resist them, so you will continue to consume more and more until you feel ashamed. To manage this shame, you use drugs and alcohol to numb the pain. All of this leads to the desire to isolate yourself from society as you do not want others to see your loss of control.
Thankfully, these symptoms do not have to last forever. Seeking out treatment as soon as possible is the best way to ensure they are left in your past.
As much as you may want to do it alone, you need professional help to ensure you do not relapse. Through OK Rehab, you can get all the help you need.
Please call our 24-Hour Helpline: 0800 326 5559
How OK Rehab Can Help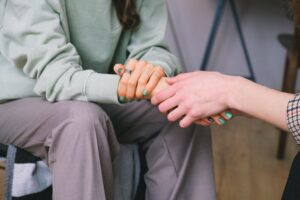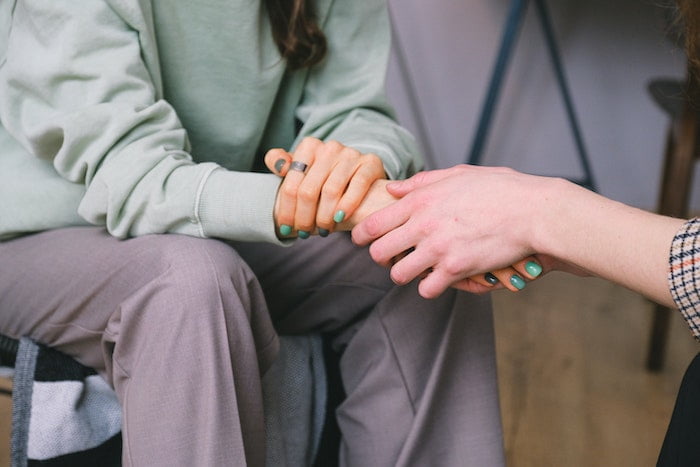 When you contact OK Rehab, you will have a free assessment over the phone with a compassionate advisor. Our advisors have all experienced addiction , so they know exactly how to guide you through your pain in a non-judgmental way.
They will ask you about your specific experiences with addiction in order to discover which type of treatment would benefit you the most.
After this phone call, our advisors will begin to research drug and alcohol rehabs in Dorset to find the right one for you. Our main focus is on the success rate of the rehab, as well as the facilities it provides.
The exact rehab we will refer you to depends on a range of factors. These include: how long you have battled addiction, how severe your addiction is, the state of your mental health, the location you select, and your budget.
When we refer you to rehab, our correspondence isn't over. We will continue to support you through your recovery through emails and phone calls. Also, all rehabs we work with are regulated by the Care Quality Commission (CQC).
Please call our 24-Hour Helpline: 0800 326 5559
Family interventions you can use pre-rehab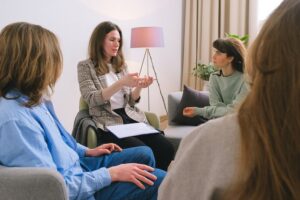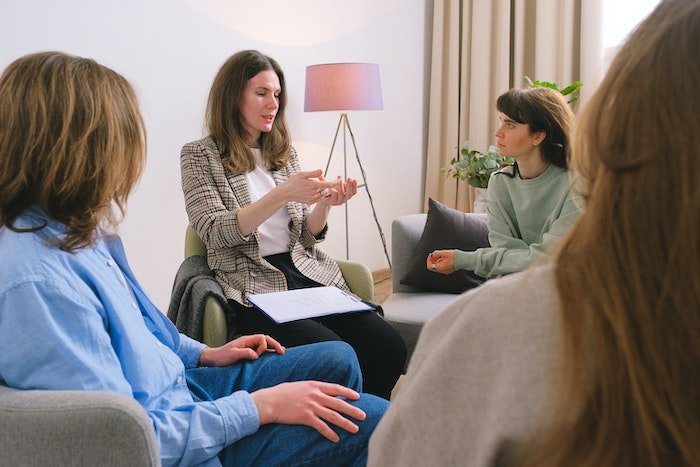 When you love someone who has an addiction, it's really hard to know what to do for the best. It's likely you want to help, but the relationship dynamics are difficult to navigate.
Perhaps your loved one isn't open to quitting alcohol or drugs or is in complete denial of the problem.
Frustrating as this is, there is a moment where you've likely come to accept the reality. What can you do next?
This is where an intervention to encourage your family member to a drug and alcohol rehab in Dorset comes in handy. There are various interventions you can try.
Firstly, there is the typical format where you would ask a professional to support you in approaching your loved one. Together explain your concerns and then lead them through options.
Another option is the CRAFT approach. This is great because it's a method you weave into daily life. You learn to identify how far into their addiction journey your loved one is and the best ways to communicate with them linked to that.
Not only do you become empowered by having a structure you can use, your loved one is supported through positive exchanges that lead them towards recovery.
Please call our 24-Hour Helpline: 0800 326 5559
What are the Treatment Options in Dorset?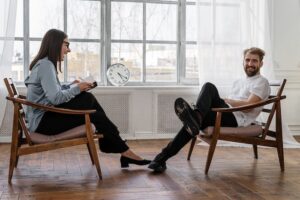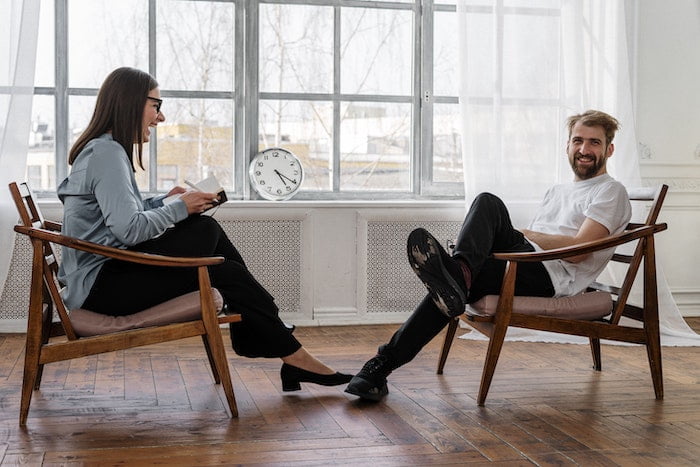 When you are in the midst of addiction, you do not want the pressure of researching treatment options in Dorset. To avoid overwhelming you, OK Rehab does all the research.
You will learn about the options in detail on our call, but here is a brief overview:
Home detox – You will complete the detox from home with the support of medical professionals, who prescribe medication to ease any withdrawal symptoms.
This option is relatively low-maintenance, which is ideal for those dealing with a mild addiction.
Outpatient programme – There are many centres in Dorset that offer detox as well as therapy sessions. You would commute to your chosen centre, allowing time for other commitments such as work and family.
Inpatient programme – Otherwise known as residential rehab, these programmes integrate detoxification and therapy into a structured treatment plan.
You stay at the rehab for 28 days unless the staff believe that it is in your best interests to leave earlier or later.
Please call our 24-Hour Helpline: 0800 326 5559
What does Inpatient Treatment in Dorset entail?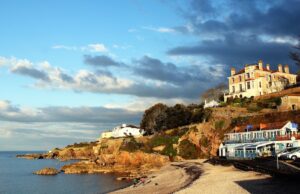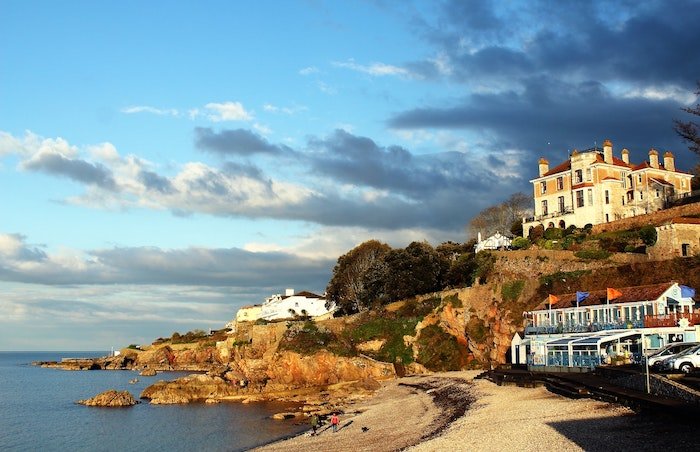 Drug and alcohol rehabs in Dorset tend to be situated in stunning rural locations – the kind of location that most Brits would dream of travelling to.
You will have a private room that often boasts gorgeous views of Dorset. As for the other facilities, it will depend on the centre.
However, it is common to have a gym, sauna, steam room, living room, and conservatory. Outdoors, you may be able to experience horse riding, fishing, and swimming.
Upon arrival to rehab in Dorset, your physical and mental health will be evaluated to determine what kind of help you need.
Then, you will undergo detox to cleanse your system of dangerous toxins. Finally, you will begin the rehabilitation process, which involves lots of therapy.
Residential rehab primarily works because it gets you away from any triggers. You will not have to deal with the pressures of everyday life as your meals will be cooked for you and your room will be cleaned regularly. All you have to focus on is recovering.
Please call our 24-Hour Helpline: 0800 326 5559
Do I have enough money to pay for a rehab stay?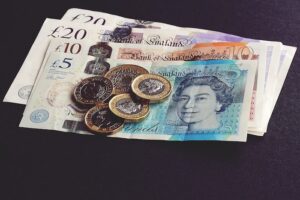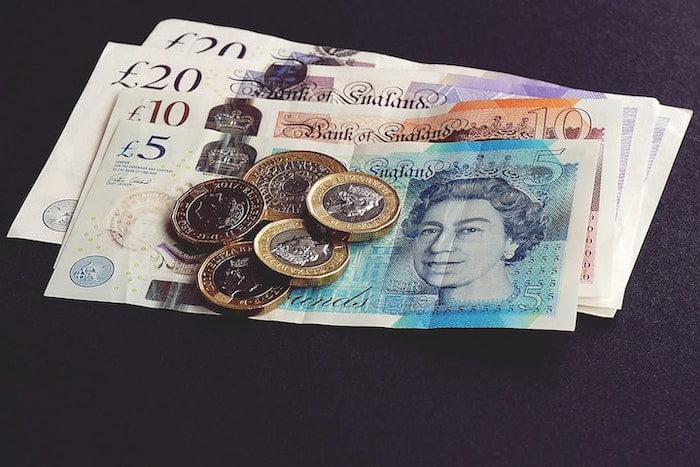 The cost of rehab for a week is around £1000–£10,000, depending on the clinic. This is because of the type of establishment it is; some are luxurious, whereas others offer budget options.
The overall cost will be affected by how long you stay there and what treatments you're offered.
Please call our 24-Hour Helpline: 0800 326 5559
Will private health insurance cover the cost?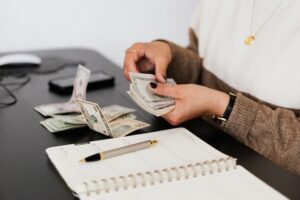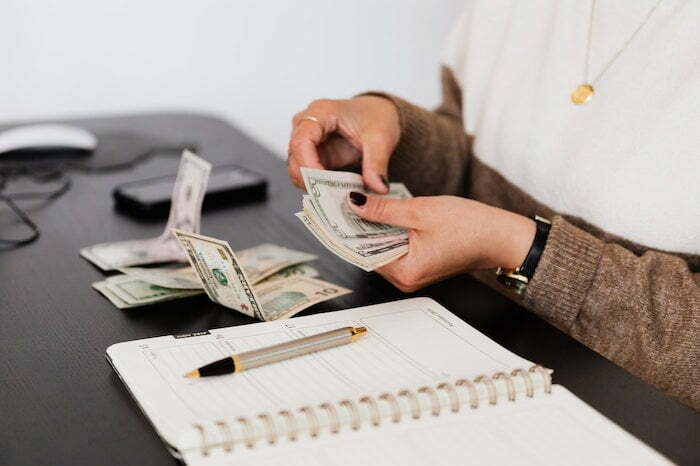 Usually, private health insurance will cover the cost of a stay at rehab. What needs to be considered, however, is that if it's through insurance you have taken out, your overall premium will increase in the future.
If your insurance is through your place of employment, then it's highly likely that you'll have to explain to your employers that you have an addiction and are entering treatment.
Please call our 24-Hour Helpline: 0800 326 5559
Could I enter rehab through government funding?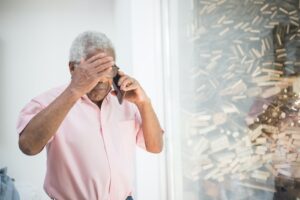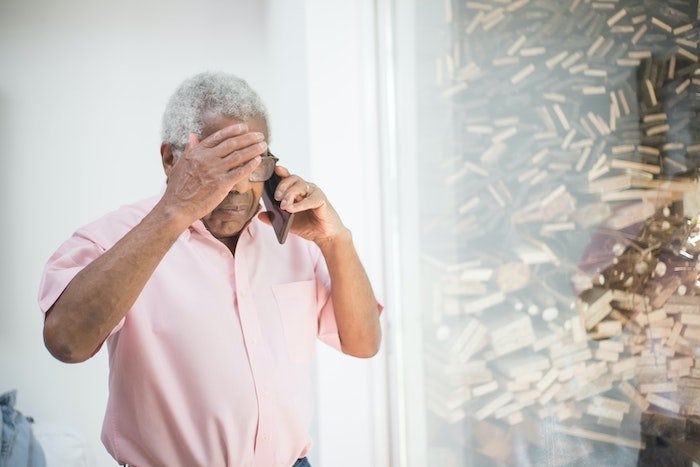 There is some money for people to enter rehab and for it to be paid by the government through the NHS. It's important to note that this funding has been increasingly cut over the years and opportunities for this to happen are incredibly limited.
To be eligible, you have to show that you're totally committed to quitting drugs and alcohol. There has to be evidence of your efforts. People have to be in contact with drug and alcohol services and be acting on their workers' advice.
With this demonstrated, people are then welcome to apply for local funding through their local council. At this point, the council decides who is to receive the funding. Many people apply for the funds.
Waiting lists are also very long if people are granted money.
Please call our 24-Hour Helpline: 0800 326 5559
How long would I need to stay at rehab?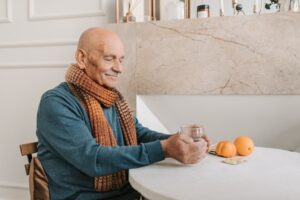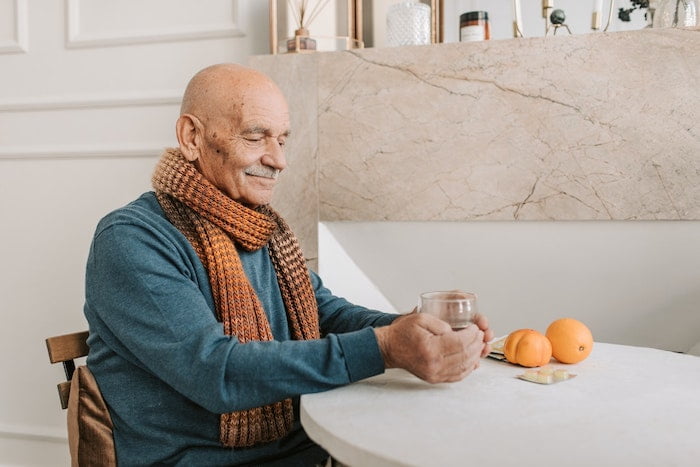 Rehab stays might last around a week in the case of, for instance, a detox. Others might stay for six weeks. However, the most common length of time for a residential is 28 days.
This is the optimum amount of time to receive any necessary detox and to start developing new and healthy habits learnt through therapies.
Please call our 24-Hour Helpline: 0800 326 5559
NHS-funded vs private drug and alcohol rehab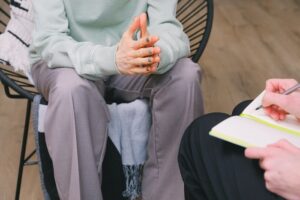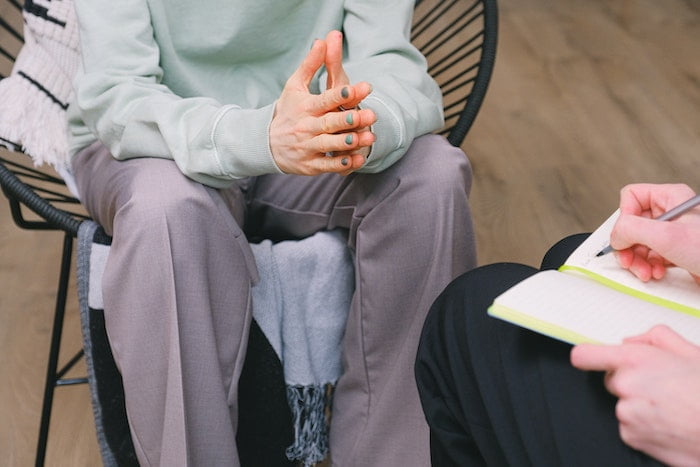 Private clinics mainly offer inpatient services where people stay for treatment overnight for a period of time. Residents have a psychiatric assessment, so staff are very clear about what treatment is needed.
A tailored programme is put in place, which includes therapies, both psychological and alternative, as well as activities.
Twenty-four-seven care is on hand, and patients benefit from a completely substance-free environment giving the mind and body a total break.
NHS services are an outpatient provision meaning that people live at home but go to the local centre to receive treatment. This might be a group session or one-to-one.
Please call our 24-Hour Helpline: 0800 326 5559
Alcohol Detox and Rehab in Dorset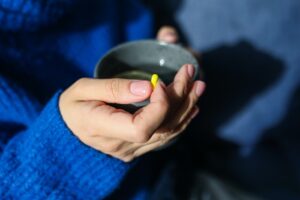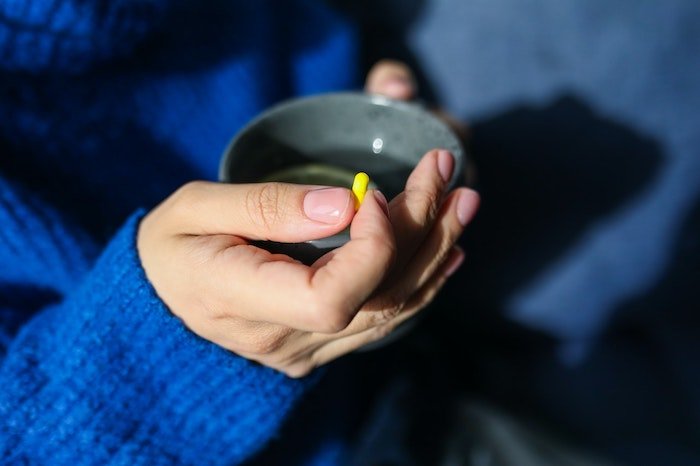 If you have an alcohol addiction, then going to a drug and alcohol rehab in Dorset offers the best place to become sober. Alcohol causes users to experience really serious withdrawal symptoms, such as:
Sweating
Hallucinations
Paranoia
Nausea
Seizures
A detox overseen by a doctor is essential because seizures can lead to death. This way, patients have been prescribed medications such as Librium to ease the severity of symptoms. The detox lasts around seven-to-ten days.
After this, people move onto the psychotherapeutic side of rehab. Therapists lead you through understanding how to change behaviours through practising new ways to guide your thoughts.
Group sessions are also paramount to keeping you focused and empowered throughout the day and into the future.
Please call our 24-Hour Helpline: 0800 326 5559
Rehab for cocaine in Dorset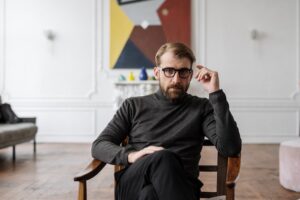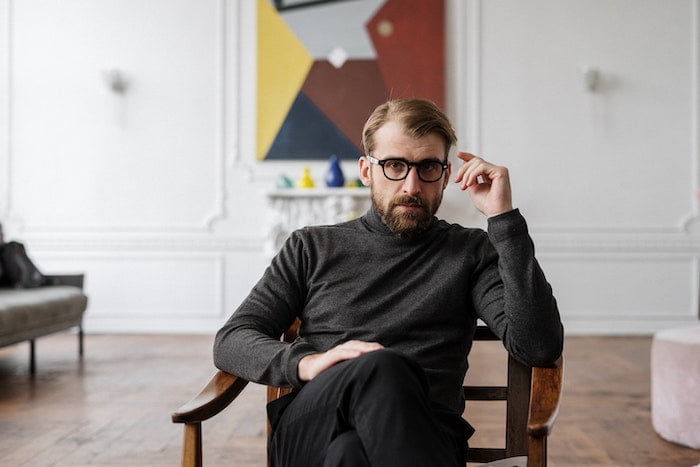 For those who have a cocaine addiction, a stay at rehab offers support to enable you to become substance-free.
The side effects of cocaine and crack affect the body's functioning as organs are increasingly put under strain. Diseases of the heart and lungs are more likely.
It's not just the body that is negatively affected by a crack and cocaine addiction. Cocaine addiction also destroys people's mental health. It's common for people to experience severe anxiety and suicidal ideation.
Rehab staff will teach you techniques that you can use to face triggers head-on. You'll also take part in activities that build your confidence in being able to remain sober for the long-term.
With support, you'll start to make plans around creating a substance-free lifestyle.
Please call our 24-Hour Helpline: 0800 326 5559
Rehab for heroin in Dorset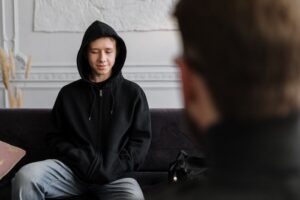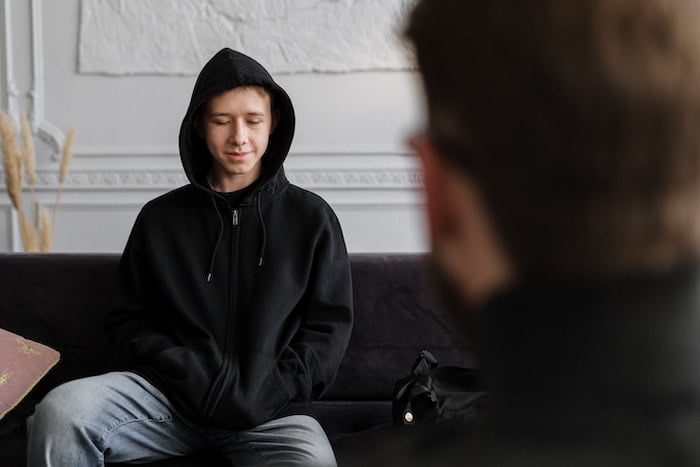 Where people have a heroin addiction, their withdrawal symptoms will be severe and include:
Shaking
Sweating
Paranoia and confusion
Hallucination and psychotic symptoms
Pain in the body
Detox with a tapered prescription of a medication such as Subutex will be put in place. This medically supervised stage will last around ten days.
Once through this, patients move on to therapies and interesting sessions to tackle the mental aspect of addiction.
Therapies might include discussion, a focus on unravelling the trigger and response behaviours, and artistic pursuits to explore feelings.
Please call our 24-Hour Helpline: 0800 326 5559
Rehab for cannabis in Dorset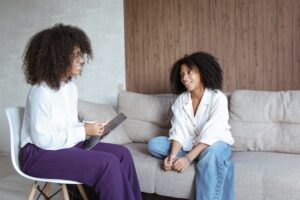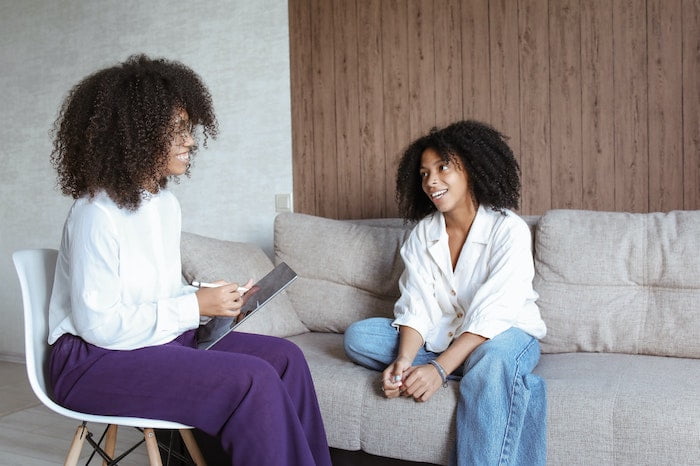 Entering a drug and alcohol rehab in Dorset for cannabis addiction is increasing. common THC strains of cannabis have become much stronger, and as this chemical has a direct impact on the brain, the effects are more obvious.
Prolonged cannabis addiction can cause:
Therapists and counsellors will guide you to understand what in life is important outside of using the substance.
You'll learn new skills around coping and managing triggers. There will also be a focus on changing lifestyle behaviours so that you become healthier.
Please call our 24-Hour Helpline: 0800 326 5559
What does it mean if I get a dual diagnosis?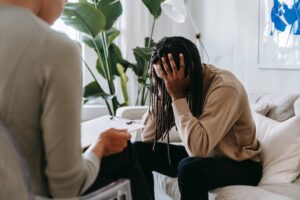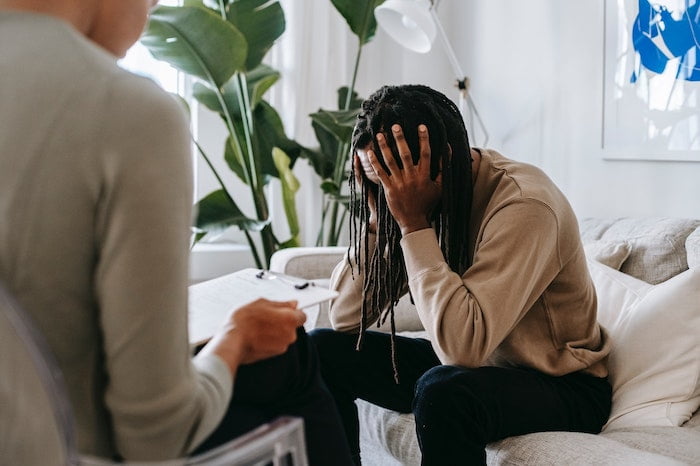 A dual diagnosis is given to quite a lot of people who have addictions. Understandably, addiction and mental health conditions are linked.
A person with an addiction is using toxic substances that negatively impact chemicals and hormones. This changes how people think, feel, and perceive. As such mental health issues can arise.
When people have mental health issues, they might turn to alcohol and drugs to self-medicate. For instance, a person who feels low might drink to try and lift their mood. Where this happens often, an addiction can develop.
On entering a drug and alcohol rehab in Dorset, you'll have a psychiatric assessment.
If this reveals you have both conditions, then you'll be given treatments to support recovery in both areas. This is actually really beneficial as it makes a successful recovery more likely.
Please call our 24-Hour Helpline: 0800 326 5559
What types of therapy will I have access to in rehab in Dorset?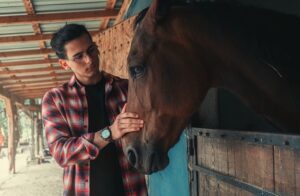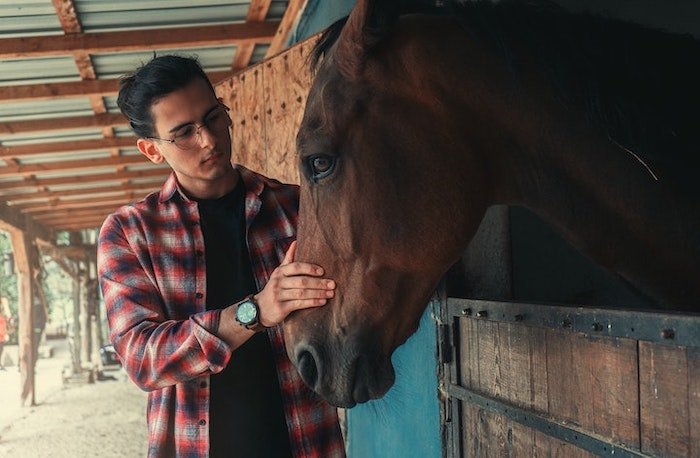 Therapy is not a one-size-fits-all solution. Different types of therapy work for different people. As a result, OK Rehab seeks treatment centres that offer plenty of options for therapy.
You can speak to a therapist individually, in a group, or with your family. In terms of the specific types of therapy, you could have:
Cognitive Behavioural Therapy (CBT); is logic-based. It explores the link between your thoughts, feelings and behaviours. You are encouraged to challenge negative thoughts, which then reduces your negative feelings and behaviours.
Dialectical Behavioural Therapy (DBT); this form of therapy is similar to CBT but with an added focus on mindfulness. When you are in tune with your body, you can recognise moments of weakness and work through them. DBT demonstrates that the same is true with your mind.
Talking Therapy; with this type of therapy, you divulge your thoughts and feelings to a trained therapist who listens non-judgmentally. They will teach you healthy coping mechanisms that you can employ when you are tempted to give in to your addiction.
Holistic therapies; include meditation, mindfulness, yoga, and Reiki. The more you focus on your mental health, the stronger you will become, making it easier to resist temptation.
Other methods of rehabilitation include motivational talks and educational workshops. You will have the opportunity to experience multiple types of therapy in order to discover what works best for your specific addiction.
Please call our 24-Hour Helpline: 0800 326 5559
How will a private clinic support me around relapse?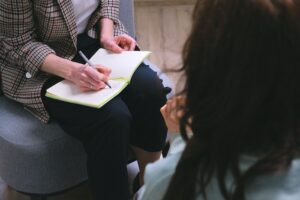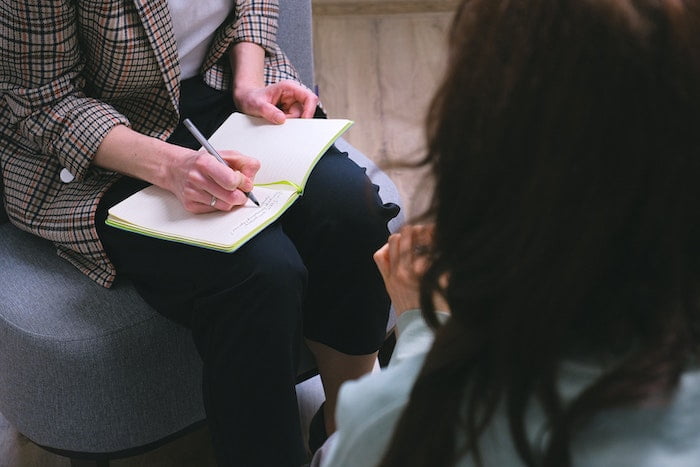 When you're at rehab, you'll discuss with a member of staff your relapse prevention plan , which will be a part of your aftercare programme. This is really critical.
You must be open and honest about the various aspects of your life where you use drugs and alcohol. Doing so makes it easier to plan around future potential triggering points.
Having learned skills to manage cravings, these will be listed on the plan. As well as this, there will be actions you can take to support you through difficult moments, such as going to a group session, going swimming, or calling a helpline.
The relapse prevention plan will also state clearly what ongoing support and organisations you can access to keep you focused. If you follow the plan, you can heal.
There will, of course, also be a section on what to do if you lapse or relapse. It's really important that you follow the steps here in order to return to sobriety as quickly as possible.
Please call our 24-Hour Helpline: 0800 326 5559
After rehab in Dorset, what then?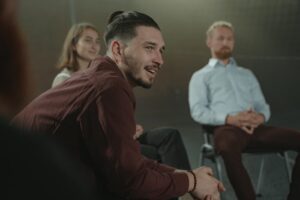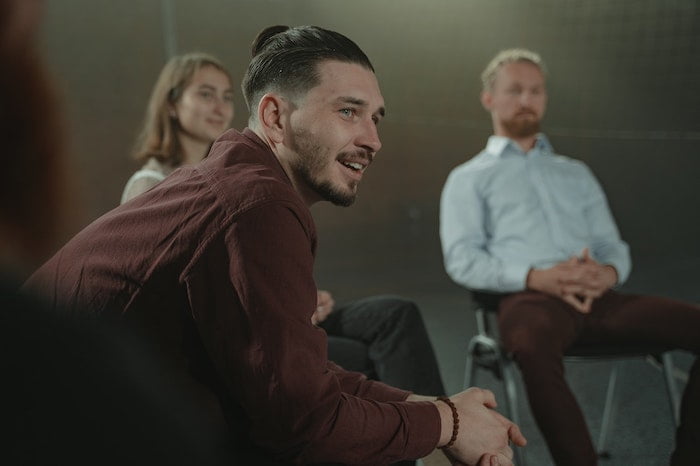 When your time at rehab has come to an end, you might link to other organisations or services in order to get lighter outpatient support. These include:
Please call our 24-Hour Helpline:0800 326 5559
Get Help Today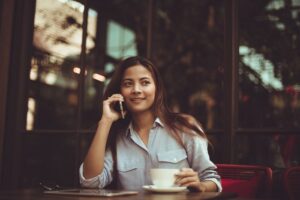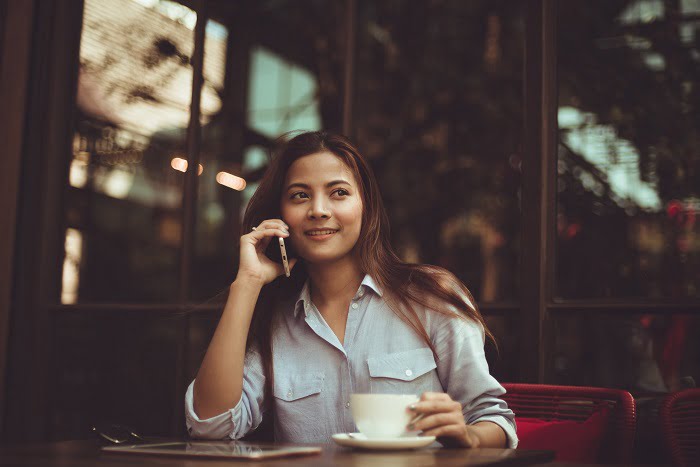 With OK Rehab, you can have your say on what your treatment looks like. We are here to advise you, but it is ultimately up to you to state your preferred type of treatment, location of treatment, facilities, and cost.
Being in control of your recovery helps to prevent relapse as you will be enrolled at a centre that best serves you.
Do not delay the recovery process. The sooner we can help, the less you will suffer. Call us today on 0800 326 5559 to arrange treatment in a matter of days or weeks.
You have the power to turn your life around.

Please call our 24-Hour Helpline: 0800 326 5559
References
[1] https://www.publichealthdorset.org.uk/jsna/insights/alcohol-misuse-panel
[2] https://www.publichealthdorset.org.uk/intelligence/risks/drug-use