Drug & Alcohol Rehab in Gillingham
Substance abuse is a condition which affects millions of people around the world. Those who struggle with it face a greater risk of developing physical health complications, compromised mental health, and tensions in their social and familial relationships.
Addicted individuals can face an immense number of consequences as a result of their behaviour, but that does not mean that those who need help are necessarily getting it.
Many who cannot control their substance use do not go to rehab, and this can be for several reasons.
At OK Rehab, we know that the prospect of drug and alcohol rehab can be a daunting one. Whether you are unsure as to whether you need rehab, or are possibly doubtful as to how effective it will be for you, we can help!
By answering a few questions and clarifying some areas of potential concern, we hope to help you feel more comfortable when it comes to getting help for your addiction and make it easier for you to begin the process of recovery.
For more information on Drug and Alcohol Rehab in Gilliingham, call 0800 326 5559.
How Are Addictions Caused?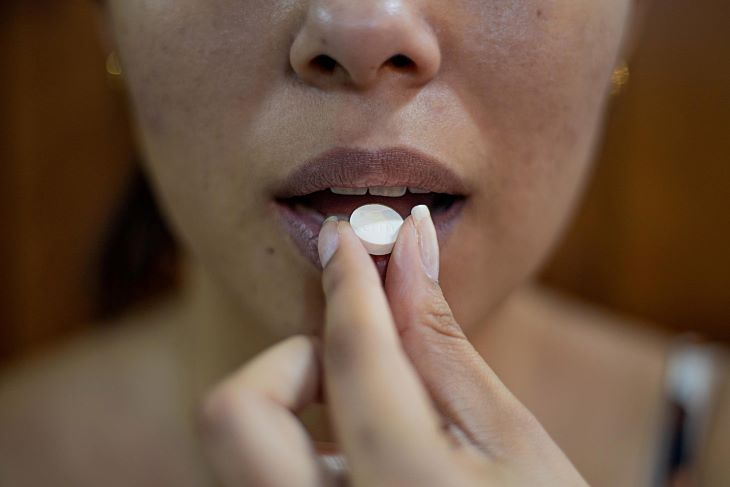 Before talking about rehab, it can be of value to first discuss how addictions form in the first place.
It can help some individuals to identify the presence of a problem if they can relate to some of the underlying causes of addiction and see how they might be fuelling their destructive behaviour.
Unfortunately, addiction is a condition which has no singular cause or trigger. Individuals can develop it as a result of many factors, and in many cases, it requires a combination of them to develop.
With this being said, there are certain factors which, either in combination or isolation, are known to contribute towards addiction.
These are:
Upbringing – a child will be more likely to develop problems with substance abuse if they are raised to see things such as drugs and alcohol as normal substances to consume
Experimentation – teenagers and young adults who experiment with the use of substances are likely to use them more frequently
Trauma – many who face extreme distress find that they become dependent on the soothing effects of substances such as drugs and alcohol when it comes to handling their upsetting memories and flashbacks
Genetics – there is a degree to which some individuals are more likely to develop an addiction because of their inherited genes
Mental health – the risk of substance abuse is higher for those who struggle with mental health conditions, such as depression and anxiety, as they are more likely to use them as a means of handling their symptoms
Identifying the causes of addiction can be helpful for individuals wanting to understand their condition better. If you find that you can relate to any of the causes listed above, it might be an indication that your substance use is not healthy.
For more information on Drug and Alcohol Rehab in Gilliingham, call 0800 326 5559.
Why Don't Addicted Individuals Seek Help?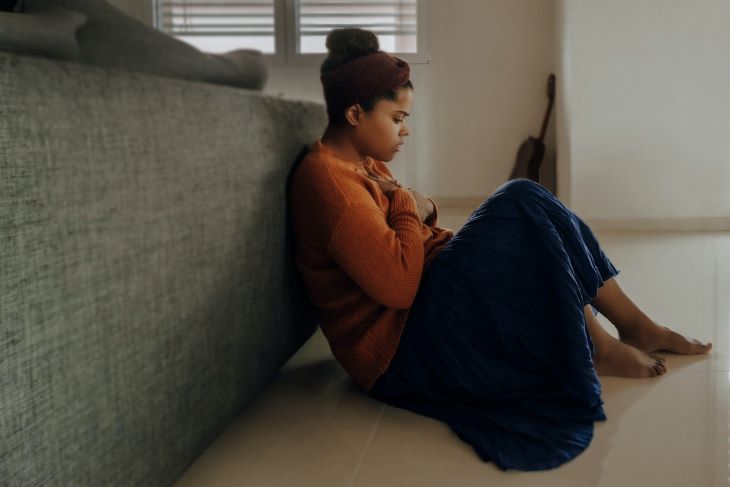 Equally as important as how addictions develop is how individuals manage to avoid sufficient treatment.
Many who need drug and alcohol rehab do not look for it, and this is a huge problem as addictions that are not treated only become more problematic as time goes on.
The reason why individuals tend to not seek help tends to be because they do not see a problem in the first place.
Either through ignorance or denial – whereby they protect themselves from the consequences of their behaviour through an unconscious rejection of the problem [1] – they do not see their addiction and therefore don't see a reason to get support.
It is important to break through denial and help an individual understand that their unhealthy substance abuse will not get better by itself or continue to go unnoticed.
The physical and psychological impacts will only become more prevalent, as will the wider effects on friends and family.
For more information on Drug and Alcohol Rehab in Gilliingham, call 0800 326 5559.
How Can Rehab Help?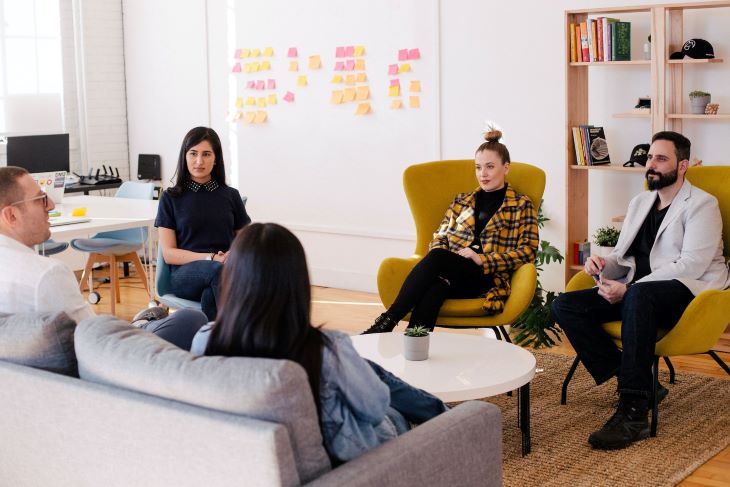 For those in denial or who are sceptical about the value of treatment, it can be helpful to clarify the benefits of receiving drug and alcohol rehab.
Rehab programmes are the most effective way of dealing with an addiction, utilising a variety of treatments to help an individual overcome the physical and psychological obstacles of the condition.
It is important to note, however, that the treatment methods listed below are designed to help an individual work through their addiction and achieve a more independent and healthy life.
They cannot do the work for an individual, and while rehab is incredibly effective, it will only prove successful for those who dedicate themselves to the process and work hard.
1. Detoxification
When addictions develop, an individual's bodily systems become reliant on the frequent consumption of a substance.
Rehab, therefore, looks to ease this reliance over time so that there is no longer a physical need felt by an individual to consume excessive amounts of it.
Through a tapering off of substance use, rehab helps the body to gradually adjust to receiving less and less of a substance until it can eventually function while receiving none of it at all. This is known as detoxification.
Consumption is reduced slowly to prevent the body from going into withdrawal, but when this happens, medical professionals can prescribe medications to ease their impact.
2. Therapy
As noted above, those who struggle with addiction are likely to also have long-term problems in their life. Whether it is poor mental health, trauma, or an unhealthy upbringing, there is likely to be a psychological problem underlying their addiction.
To combat this, rehab utilises different kinds of therapy to help individuals work through these problems.
Their mental barriers are discussed, and alternative methods of handling them are explored and practised so that substance abuse is no longer viewed as the solution.
3. Workshops
Everyday life can prove challenging to those who struggle with substance abuse. The pressures of work and family can contribute to the stresses which fuel addictive behaviour, and so learning to handle these everyday obstacles can be massive in overcoming addiction.
Rehab helps individuals do this through skill workshops which teach them tips and techniques for handling stress and the desire to use them when they are back in their regular routines.
4. Aftercare
When rehab has been completed, an individual's departure can cause several problems. Continuing sobriety without the support of medical professionals can prove incredibly difficult, and the risk of relapse is very high after leaving treatment.
To try and reduce this risk, rehab programmes offer aftercare services to continue supporting an individual's recovery [2].
This often takes the form of group support or counselling sessions which give them opportunities to continue speaking about their addiction and making progress.
For more information on Drug and Alcohol Rehab in Gilliingham, call 0800 326 5559.
Getting Support From OK Rehab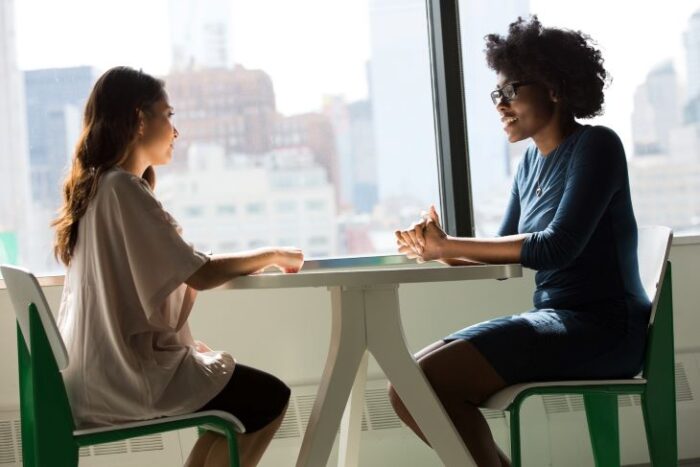 If you are considering drug and alcohol rehab and need support, get in touch with us at OK Rehab. We can help.
It can be frightening to think about addiction treatment, and trying to find rehab in the Gillingham area can feel overwhelming.
But when you contact us, we can help find the right programme for your situation and make sure that you feel confident about taking the next steps towards a healthier lifestyle.
Statutory-Funded Addiction Programmes Near Gillingham
Here are a few options near you.
1. Turning Point
Address: 423 High St, Chatham ME4 4NU
Telephone: 03001 231560
Website: http://wellbeing.turning-point.co.uk/medway/hubs/chatham-hub/
2. Bridge House
Address: Fant Oast, Upper Fant Rd, Maidstone ME16 8DE
Telephone: 01622 726896
Website: https://www.kmpt.nhs.uk/our-services/bridge-house/
3. Kenward Trust
Address: Kenward Trust, Kenward Rd, Yalding, Maidstone ME18 6AH
Telephone: 01622 814187
Website: https://www.kenwardtrust.org.uk/
Additionally, there are more helplines such as Mind UK, YoungMinds, Rethink Mental Illness, Samaritans, Papyrus and SMART Recovery that will also help with your recovery.
Or find an Alcoholics Anonymous, Narcotics Anonymous or Cocaine Anonymous near you. The NHS are also there to help you.
Get in touch with us today by calling 0800 326 5559.
We offer addiction support across Kent, including Canterbury, Charing, Chatham, Crayford, Dartford, Dover, Edenbridge, Erith, Faversham, Folkestone, Gillingham, Gravesend, Horton Kirby, Hythe, Kennington, Lamberhurst, Lympne, Maidstone, Marden, Minster, New Romney, Northfleet, Orpington, Otford, Paddock Wood, Queenborough, Rainham, Ramsgate, Rochester, Sevenoaks, Staplehurst, Staple, Strood, Tenterden, Teynham, Tonbridge, Walderslade, Welling, Westgate on Sea, Whitstable, Woodchurch and more.
References
[1] https://research.birmingham.ac.uk/portal/files/25519189/DENIAL_PICKARD_M_L_FINAL_PRE_PROOF.pdf
[2] https://www.drugabuse.gov/publications/drugs-brains-behavior-science-addiction/treatment-recovery