Drug & Alcohol Rehab in Belfast
Belfast is the capital city of Northern Ireland and sits on the banks of the river Lagan, surrounded by low hills. Belfast is a thriving cultural centre, but it also has issues with addiction.
Government studies show that drug-related deaths have increased in Belfast over recent years. In 2015, the rate within the area was 15.3 per 100,000 people, which increased to 25.9 in 2019 [1].
As for alcohol-related deaths, a 2021 report highlighted that Belfast has a higher rate (59.9 per 100,000 people) than the rest of Northern Ireland [2].
We are OK Rehab, a recovery-advocate service that strives to support anyone and everyone who is struggling to cope with addiction and help them self-refer to suitable treatment.
With our help, you could undergo a drug and alcohol detox in a Birmingham-based rehab centre and be on the track to a full recovery in no time.
We understand that at this time, you may have many questions about the possibility of recovery through rehab in Birmingham and queries about addiction.
Some of our most frequently asked questions are answered briefly below but do not hesitate to get in contact with us if you do not find the information you are looking for here.
Please call our 24-Hour Helpline: 0800 326 5559
Pre-rehab steps: Intervention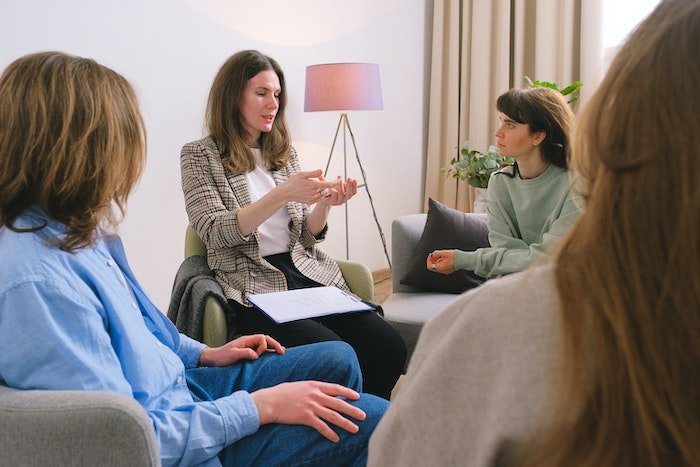 Anyone can start the road to recovery in Belfast. Addicted individuals might want to better themselves, or they can take the lead from a friend or family member to draw their attention to the problem.
When others notice the signs of addiction, an intervention is a popular method for helping their loved ones. This is an event where the friends and family of an individual meet with them to discuss the harm they are causing to themselves and others.
Discussion sensitively addresses substance abuse's impact on an individual and the people around them and suggests routes to recovery.
Sometimes, these events can be supported by a professional interventionist who knows how to arrange and execute them effectively.
These experts can assist in arranging the event, help maintain a supportive atmosphere, and the difficult task of being direct and to the point.
In the earlier stages of addiction, dismissing it as a minor or easily solvable problem can be easy. But if you're struggling with addiction in any capacity, the best thing to do is reach out and get help.
Addiction is a complex condition that works on multiple levels, physically rewiring the way the sufferers' brain works.
There isn't an easy fix. But going through drug and alcohol rehab in Belfast will help you to manage it, so you can finally get your life back on track.
At OK Rehab, our team comprises people who've been through the same things as you, so we understand exactly what addiction is like. And, through our helpline and other support means, we'll always be there to listen to you.
Please call our 24-Hour Helpline: 0800 326 5559
Addiction is a lot more common than you think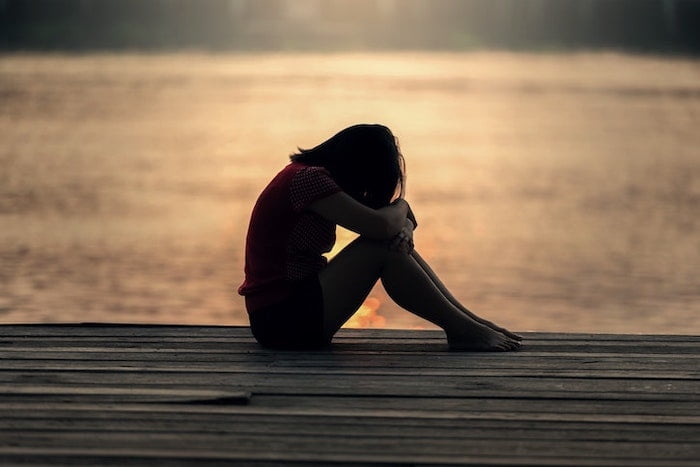 Many people who struggle with addiction issues feel ashamed about it. But statistics show that addiction is actually a lot more common than most people think.
According to official NHS data, in 2019, there were 7,376 hospital admissions for drug-related mental and behavioural disorders in the UK.
That's a 14% increase on the statistics from three years ago, but it's still 30% higher than 2008/9. Even worse than that, in the same time period, there were 18,053 hospital admissions for poisoning by drug misuse and 2,917 deaths from the same thing.
In Northern Ireland specifically, from 2019 to 2020, a total of 4,264 clients were recorded on the substance misuse database as having reached out to services.
You're not alone in having these issues – and that also means there's plenty of help available for those who need it in Belfast and other locations in Northern Ireland.
Please call our 24-Hour Helpline: 0800 326 5559
The impact addiction can have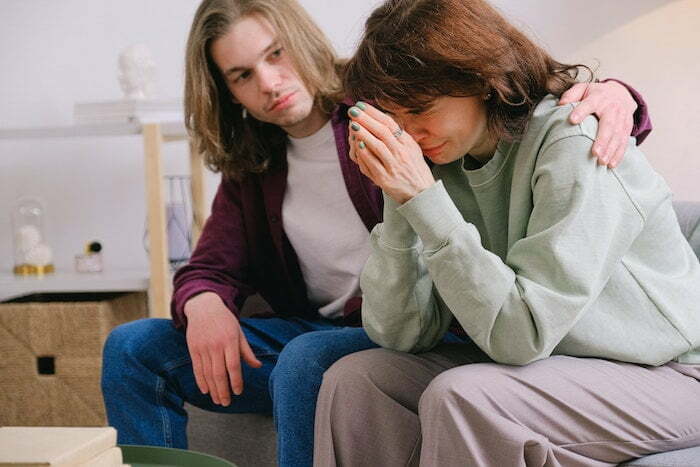 Addiction can have a devastating impact on not just the affected person but those around them too. So if you're looking into all of this on behalf of a loved one, an intervention programme like the one available through OK Rehab could be the answer you're looking for.
Our team at OK Rehab will be able to help you plan and facilitate intervention in Belfast.
Many people who suffer from addiction struggle to admit that they need help. But with professional assistance behind you, you can get through to them.
There's a reason why some of the most prominent non-physical signs of addiction are negative changes or events in a person's life. Some examples include drunk driving charges, negative consequences at work, and impacts on your personal life.
Depending on how severe it is, you might be unable to fix all the damage that's been done, if there is any. But seeking out professional help could be the best way to avoid further hurt or to try and get things back to the way they were before.
If you are looking to find out more details about interventions, please contact our team of friendly professionals who can help you organise an intervention in Belfast.
Please call our 24-Hour Helpline: 0800 326 5559
Talk about the CRAFT Approach to Intervention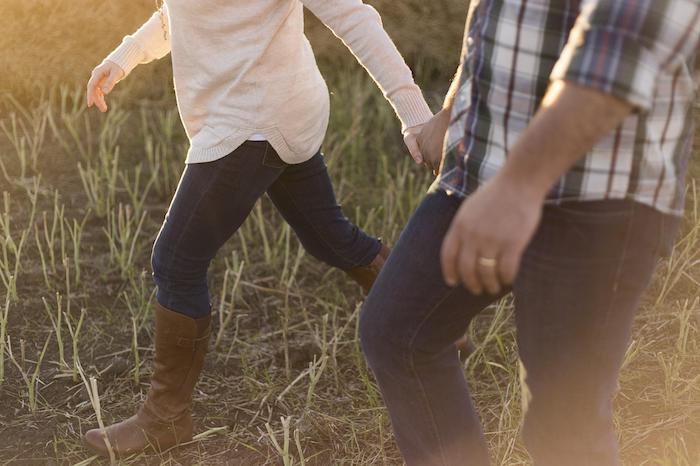 Interventions do not have to follow the formula of a single event, however. They can instead take the CRAFT approach, which involves the family and friends of an individual working together to encourage healthier lifestyle choices.
The basic principle of this form of intervention is that an individual can be helped away from their addictive habits through alternative forms of positive reinforcement.
Addiction sustains itself when the brain considers substance use to be beneficial, so CRAFT interrupts this by rewarding an individual for their health decisions.
This usually involves doing nice things for them when they attend therapy or abstain from substance use.
On the other side, CRAFT can only work if there is an equally consistent form of punishment for when an individual reinforces their addictive ways. Unfortunately, this usually entails leaving them to suffer the consequences of their withdrawal.
By doing this, an individual's friends and family help their brain develop a reward system that promotes sober, healthy living rather than depending on drugs or alcohol.
How do I know I'm Addicted?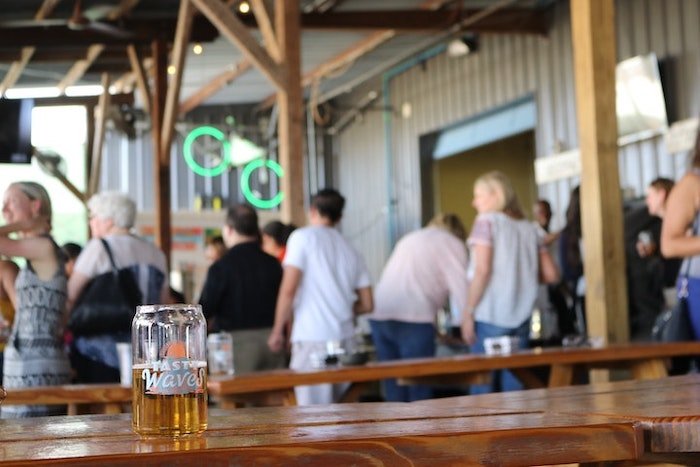 In many addiction cases, the biggest obstacle to an individual starting treatment is their inability to see that there is even a problem in the first place. Denial, peer pressure, and misinformation can all play a part in this.
Identifying the signs of addiction is really important. If you are unsure about whether you are struggling with addiction or whether someone you know might be, try and answer the four questions of the CAGE questionnaire.
These are:
Have you ever considered that you might need to reduce your substance use?
Have you ever been angry or annoyed at someone's comments about substance use?
Have you ever experienced guilt relating to your substance use?
Have you ever taken a substance as an 'eye-opener' (a way to wake yourself up in the morning)?
The CAGE test highlights unhealthy relationships to substance use, and if you answered 'yes' to any of the questions, you are recommended to reach out for addiction support.
Please call our 24-Hour Helpline: 0800 326 5559
Initial assessments before you enter rehab in Belfast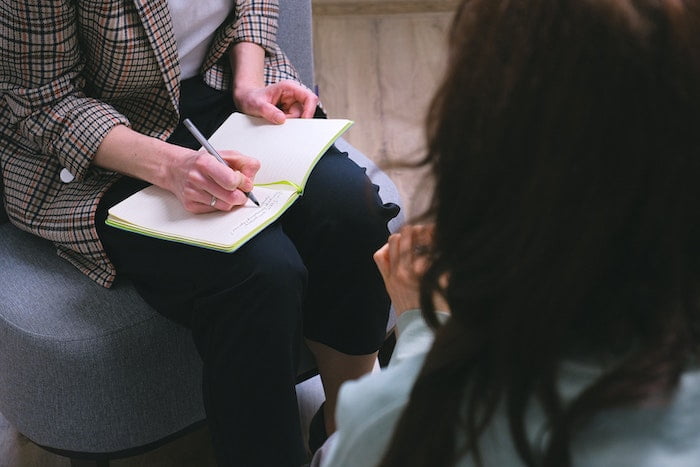 When you first get in touch with OK Rehab, we'll discuss your specific circumstances with the intention that your options will become clear.
After that, we'll be able to advise you on the best treatment for your specific circumstances and the rehab locations in Belfast that are able to provide the treatment you require.
Many organisations and rehab facilities in Belfast will also want to assess you for similar reasons. Some of the most frequently asked questions during these assessments are:
What are you addicted to?
How long has your addiction been going on?
Does anyone in your life know about your addiction?
Is this the first time you've tried to reach out for help?
Please call our 24-Hour Helpline: 0800 326 5559
How much does rehab cost in Belfast?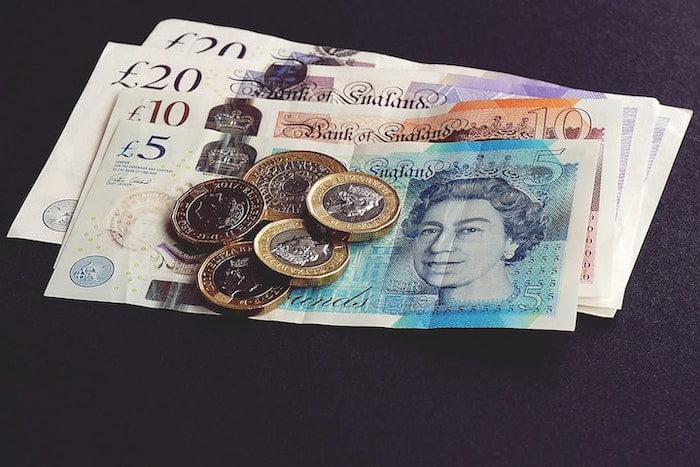 The kind of treatment programme an individual selects for their recovery will significantly influence what they can expect to pay for rehab.
In the UK, a day in inpatient rehab treatments averages out at around £495. Across the average duration of 28-day rehab, this totals to approximately £14,000.
This price variation can be quite notable, with the admission prices for different facilities depending on what specific treatments and extras they offer.
If you are looking for the cheapest rehab option, we advise you to look further afield to compare prices.
However, if you are looking for a luxurious, comfort-focused programme, you will be able to find one in most places in the UK, including Belfast.
These luxury rehab facilities can charge up to (and even over) £70,000 for a month of treatment, whereas more barebones facilities can charge as little as £1,000 a week.
Please call our 24-Hour Helpline: 0800 326 5559
Is drug and alcohol rehab in Belfast covered by health insurance?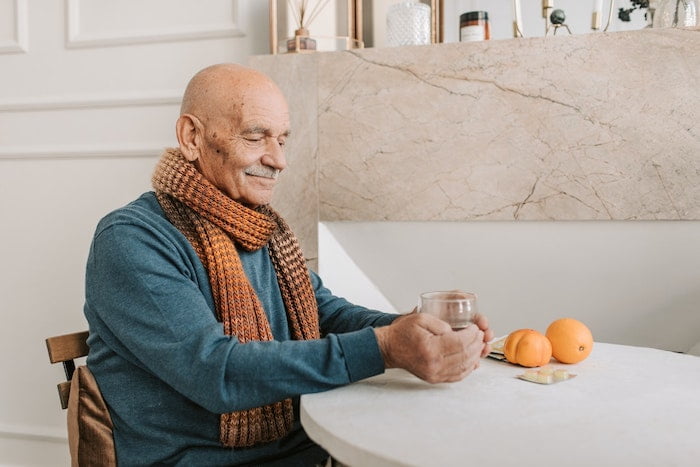 Unexpected medical bills are incredibly stressful, and paying for addiction recovery services is a large part of why individuals do not seek help via rehab or professional alternatives.
In order to prevent these unfortunate surprises, it is helpful to consult any health insurance policies that you have and check if they cover addiction-related fees.
Many companies offer cover for mental health care and addiction recovery, so it can help to take a look before writing rehab off as an unaffordable option.
Is drug and alcohol rehab on the NHS?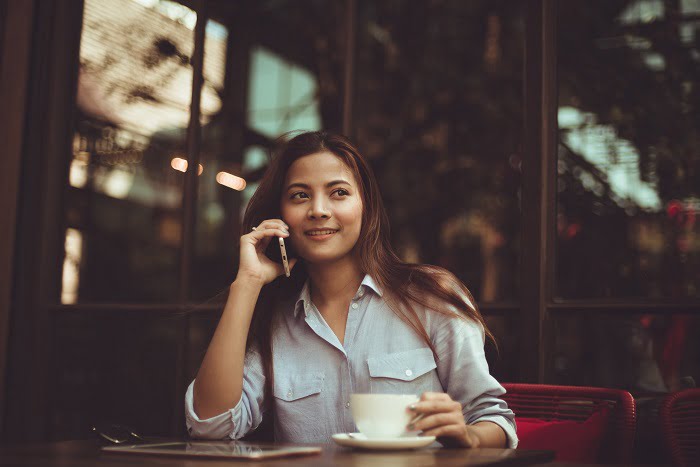 The NHS is a national organisation that works to ensure individuals from every corner of the UK have access to healthcare. There are addiction rehab services that fall under the NHS's provision in Belfast.
It is important to remember that addiction treatment provided by the NHS is often limited to the core fundamentals of treating substance abuse.
For more comfortable, personalised treatment, individuals may want to explore treatments provided by private companies.
For more information as to what support the NHS provides for addiction, reach out to your GP or another medical professional.
Please call our 24-Hour Helpline: 0800 326 5559
How long does rehab last in Belfast?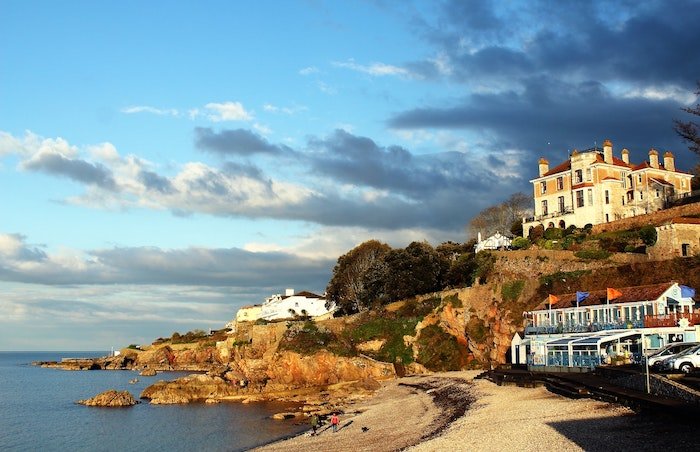 Engaging in drug and alcohol rehab in Belfast requires a lot of time from an individual, as well as unwavering attention.
As a result, they will need to arrange time away from work and family life, and knowing how long this absence will make this process much easier.
The initial phase of rehab – detoxing and establishing physical independence from substance use – takes between 7 and 10 days. After this, a few weeks are spent in therapy, working through the psychological side of dependency.
In total, this makes the average duration of rehab around  28 days. There are, of course, several factors which can influence this estimate; these include:
The severity of an individual's addiction
The substance an individual is addicted to
What other physical/psychological conditions does an individual have
The suitability of the initial approach to treatment
The time it takes to find a suitable approach to treatment if the first doesn't work
Please call our 24-Hour Helpline: 0800 326 5559
NHS vs private addiction treatment in Belfast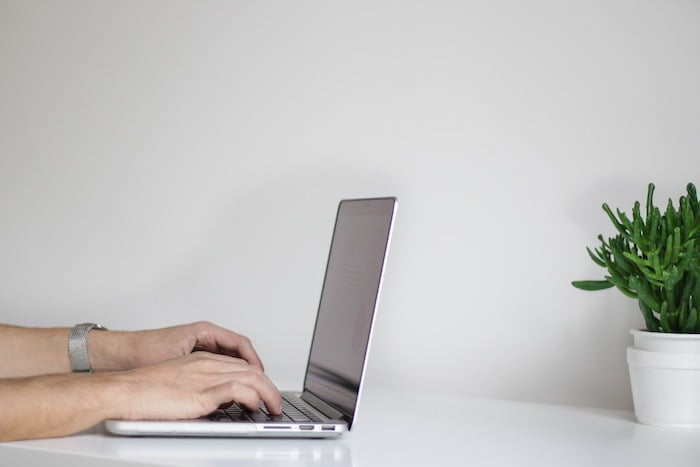 Drug and alcohol rehab in Belfast offers a lot to individuals when it comes to different routes for tackling addiction and getting support. There are both private and NHS programmes among these options, and choosing between these can be difficult.
Both of these options have benefits and drawbacks, which will be of more or less significance depending on the circumstances and requirements of an individual's situation.
Looking at what is both good and bad about each, therefore, can help aid the decision-making process.
We also recommend that before you decide to admit yourself to a rehab facility in Belfast, you should visit multiple rehab centres to see which one will best suit your needs.
Please call our 24-Hour Helpline: 0800 326 5559
NHS Addiction Treatment in Belfast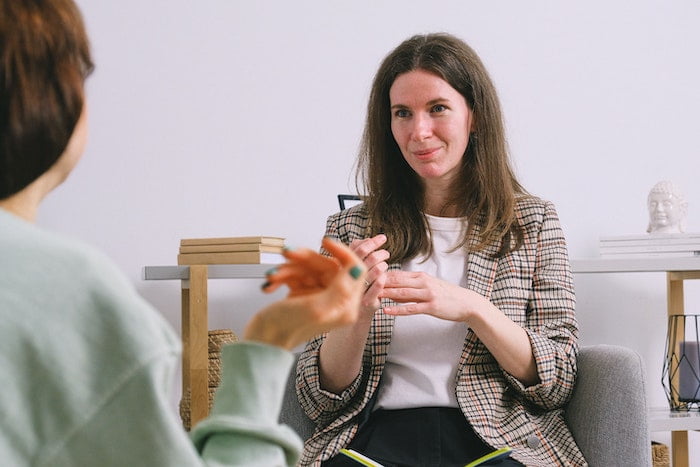 In being offered by the NHS, one of the most significant advantages of this form of treatment is its accessibility. Facilities like these will be located up and down the UK, and there will be options throughout Belfast and surrounding areas for individuals to access.
This far reach also stems from the affordability of these programmes. The NHS covers a lot of the costs relating to treatment, enabling individuals to get some form of help no matter what their disposable income.
However, this presence throughout the UK also hinders each facility's ability to offer comprehensive, personal treatment. In order to provide as much care as possible, these programmes are usually quite uniform, meaning personal needs are not always met.
Additionally, staff and resources are spread as far as possible, meaning that facilities cannot possibly treat everyone who needs help within a certain area at the same time. As a result, waiting lists are very common with these programmes, leading to delays in getting help.
Other free organisations to consider
Below is a list of other organisations that offer free support for addiction in Belfast:
1. Inspire Addiction Services
Address: 40 Elmwood Ave, Belfast BT9 6AZ
Telephone: 028 9066 4434
Website: http://www.inspirewellbeing.org/
2. ASCERT Belfast
Address: Callan House, Westcourt Centre, 8-30 Barrack St, Belfast BT12 4AH
Telephone: 0800 254 5123
Website: http://www.ascert.biz/
3. Carlisle House
Address: 2-4 Henry Pl, Belfast BT15 2BB
Telephone: 028 9032 8308
Website: http://www.carlislehouse.org/
You can also reach out to a number of helplines if you are struggling, such as Mind UK, YoungMinds, Rethink Mental Illness, Samaritans and Papyrus, SMART Recovery or find an Alcoholics Anonymous, Narcotics Anonymous or Cocaine Anonymous near you. The NHS are also there to provide you with support.
Please call our 24-Hour Helpline: 0800 326 5559
Private Addiction Treatment in Belfast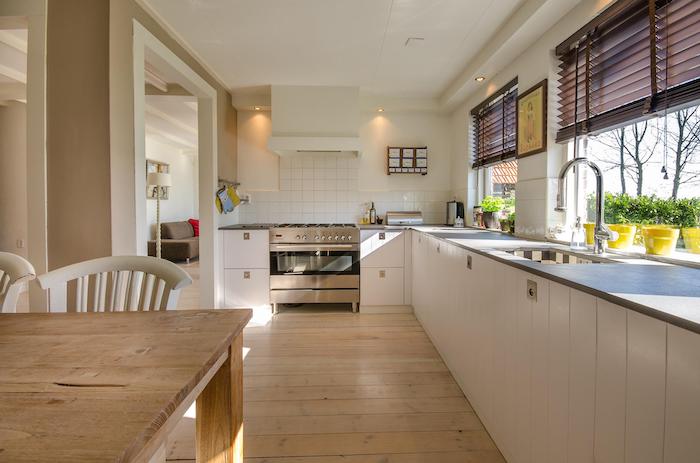 For programmes that private organisations provide, the ultimate benefit is the variety they offer in terms of treatment, accommodation, and recreation. Individuals can often access sporting sessions, spa treatments, and expansive outdoor areas.
With higher funds, these programmes also have a lot more scope when it comes to attracting the best addiction professionals in the field. This ensures top-quality treatment for patients in Belfast and personal, intimate care.
What makes private rehab in Belfast so attractive, however, is also what makes it so inaccessible. For one, the price of admission is high, meaning that most are unable to afford it as a realistic option for treatment.
In order to fit all of the treatment, accommodation, and recreation facilities too, these programmes require a lot of space. This means that, while impressive, these facilities cannot be found everywhere, and those who want to access them might need to travel.
Please call our 24-Hour Helpline: 0800 326 5559
Inpatient vs Outpatient Addiction Treatment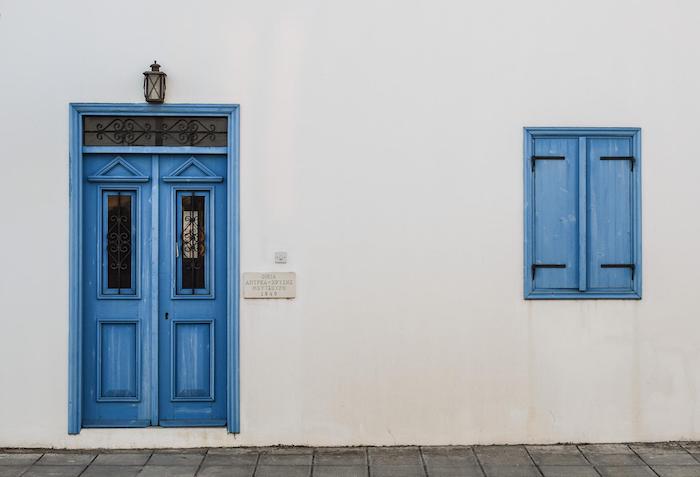 A huge variety of drug and alcohol treatments are available, covering a wide range of substances, circumstances and personality types. The rehabilitation process is widely divided into two categories: inpatient and outpatient.
Essentially, inpatient means you'll receive treatment at a residential facility, whilst outpatient treatment is completed at home.
Inpatient treatment is the most common kind of treatment and is generally recommended for those with moderate to severe addiction.
Having continual access to treatments and support can be vital for some people who thrive in a more intensive and supportive environment.
In addition, for those who have difficult home circumstances worsening their addiction, getting a fresh start away from all that can be highly beneficial.
Then there's the final, but probably the most important part: being kept away from temptation whilst recovering can be highly important to people with more severe addiction issues.
On the other hand, some people with less severe addictions who are more comfortable at home may do better accessing more localised treatment.
If you choose to get in touch with OK Rehab, we can guide you on all of this, so don't worry if you don't know what's for you yet.
We can help you find the right option for you in Belfast.
Please call our 24-Hour Helpline: 0800 326 5559
Alcohol detox & rehab in Belfast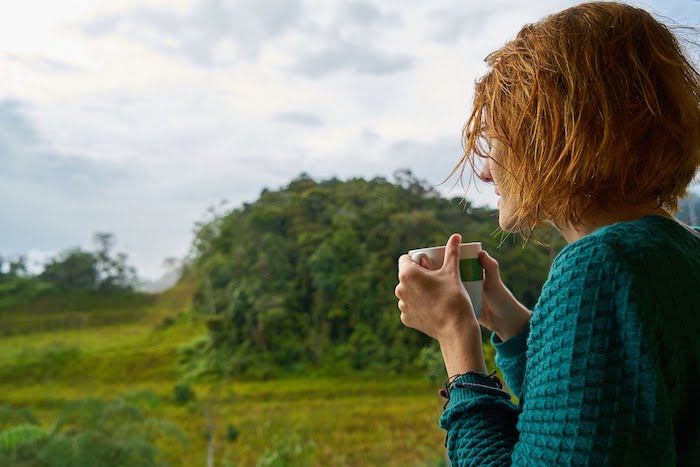 Alcohol addiction is an extremely common addiction, with a study by Robin Room, Thomas Babor and Jürgen Rehm revealing that '4% of the global burden of disease is attributable to alcohol', accounting for almost as much death and disability as tobacco and high blood pressure (hypertension) globally.
In terms of being a risk to life, alcohol dependency is one of the riskiest forms of addiction to tackle. Stopping consumption without necessary care and expertise can be really dangerous, potentially triggering lethal withdrawal symptoms.
For example, those detoxing from alcohol use can experience heart problems, insomnia, organ failure, and Delirium Tremens (a condition that can cause sudden death).
In order to be both effective and safe, alcohol detox must be conducted under the supervision of medical professionals in a residential rehab facility in Belfast.
This way, progress can be monitored, and benzodiazepines such as Librium (Chlordiazepoxide) can be administered to reduce the impact of symptoms.
Other types of medication you might need include Acamprosate (Campral®) which helps rebalance the chemicals in the brain that have been damaged by alcohol; an antidepressant like nefazodone, desipramine, or imipramine to aid any anxiety or depression caused by alcohol; or the opioid antagonist Naltrexone which works to uncouple the relationship between alcohol and pleasure.
After around ten days, the physical side of alcoholism should be eased enough for psychological intervention to be carried out.
In this portion of rehab, several weeks are spent identifying and attending to the reasons why an individual so frequently drinks alcohol.
This work ensures that individuals understand why they resort to alcohol use so often, gain a sense of independence from their habits, and develop techniques for preventing relapse in the future.
Relapse prevention planning is a very important part of attending rehab in Belfast, as it gives the patient the tools to reintegrate back into society safely.
Please call our 24-Hour Helpline: 0800 326 5559
Withdrawal Symptoms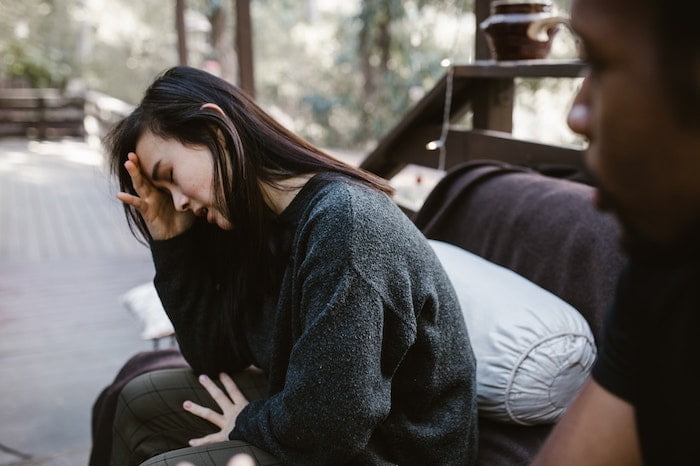 Detoxing, the process of removing any and all addictive substances from your body is one of the most important stages of professionally supported rehab. It's where the majority of both at-home and residential treatment processes start.
In a supported context, your intake of the substance you're addicted to will slowly be reduced and replaced with specifically prescribed drugs.
Unfortunately, at-home detoxes conducted alone can become incredibly unpleasant or even dangerous due to withdrawal symptoms.
These are the symptoms that occur when you try and stop using after you've already developed a dependence. They can vary widely depending on the substance you're addicted to, with opiates and similar drugs generally causing the most extreme.
Generalising (so that the list doesn't go on forever), some of the most common withdrawal symptoms include:
Sweating
Diarrhoea
Hallucinations
Changes in mood
Tiredness
Shakiness/tremors
Vomiting
Muscle pain
Changes in appetite
A medically assisted detox like the kind you'd go through with a professional treatment plan will ease withdrawal symptoms.
But it's also very important to fully research the potential withdrawal symptoms for the substance that you're addicted to (or for alcohol), so you can gain a fuller picture of recovery.
Please call our 24-Hour Helpline: 0800 326 5559
Rehab for cocaine in Belfast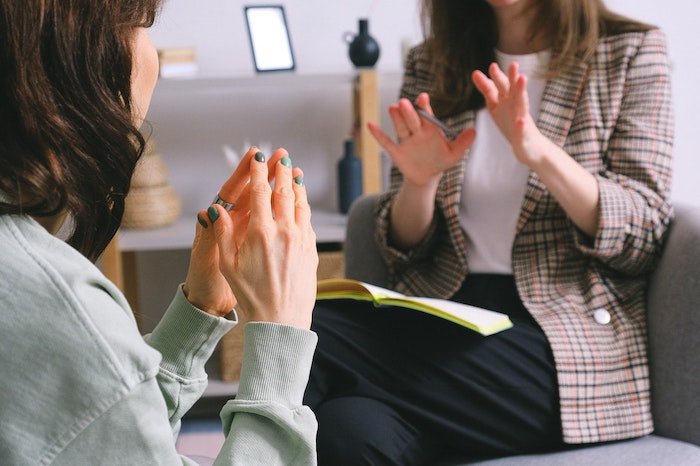 Different substances trigger dependency in unique ways. When individuals take cocaine on an excessive or frequent basis, it is not a change in the body that occurs but one in their mind and psychological stability.
Cocaine use triggers a 'high', a state of intense pleasure which generates feelings of happiness, relaxation, or excitement. With frequent use, the brain can become so used to this feeling that it demands cocaine when it wants to feel pleasure or dull bad feelings.
When this happens, cocaine interferes with the brain's reward system, convincing it that substance use is the best way to feel good. Cocaine rehab, therefore, is all about tackling and reversing this effect.
Rather than detox, which is about the body's response to substance use, this task will depend entirely on therapy which works to help individuals develop healthier perceptions of cocaine use and address their motivations for consuming it.
Please call our 24-Hour Helpline: 0800 326 5559
Rehab for heroin in Belfast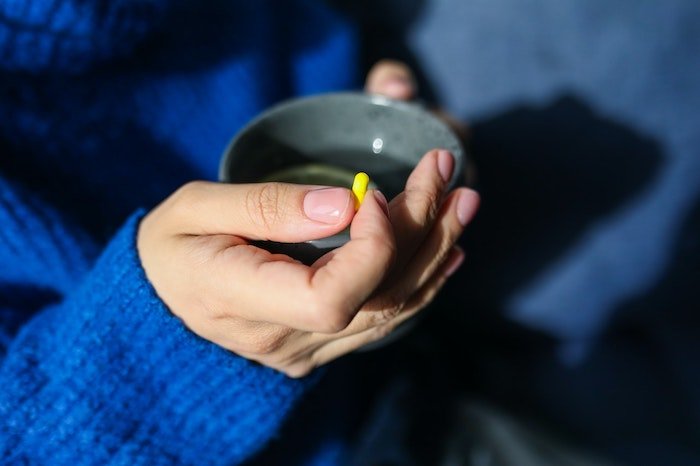 When it comes to physical dependency, heroin is one of the most dangerous substances out there. Like alcohol, it severely influences the body's chemistry with excessive use, and this makes heroin rehab a very careful process to execute.
Treating heroin addiction begins with detox, a process where consumption is stopped until an individual no longer feels powerful cravings. This can be particularly deadly with heroin, so benzodiazepines are often prescribed to ease withdrawal.
Following the establishment of physical independence from heroin, rehab in Belfast utilises therapy to do the same for an individual's mind. Heroin is taken for a reason, and it is therapy's role to identify and treat these causes.
This process often involves identifying and working through the emotional, psychological, and social roots of addictive behaviour and then developing techniques for preventing them from exerting influence to the same extent again.
Please call our 24-Hour Helpline: 0800 326 5559
Rehab for cannabis in Belfast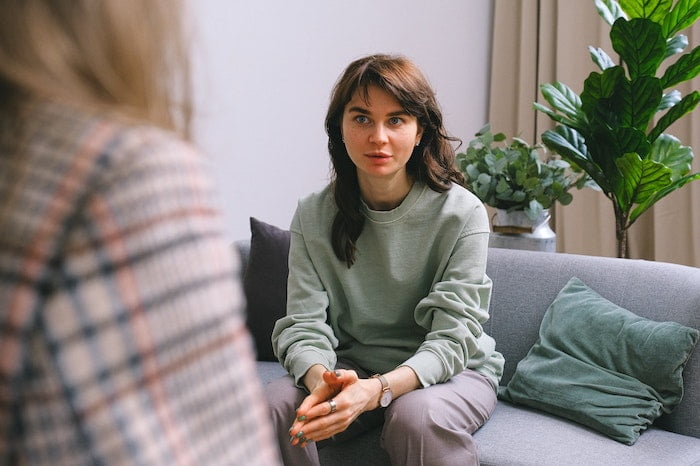 When individuals take cannabis, it produces a strong sensation of pleasure in the brain that makes them feel calm, happy, and confident. With frequent use, they can become addicted to this feeling, but not in the same way as with other substances.
Cannabis addiction is not physical, meaning that there is no physical dependency when individuals can't stop taking it. Instead, it is a psychological dependency that they have, stemming from their belief that they cannot function without it.
This comes about from the brain developing an association between cannabis and the feeling of pleasure that it creates. After frequent exposure, the brain immediately resorts to cannabis when it wants to feel good, and its absence sparks intense anxiety and distress.
Treating cannabis addiction, therefore, does not involve any form of detox. Instead, therapy is needed to help individuals understand why they feel such strong cravings for cannabis and develop healthier ways of attaining pleasure when they need it.
This process might involve practising breathing techniques to calm down, working through difficult emotions with Dialectical Behavioural Therapy (DBT) sessions, or taking up a new hobby which generates a natural sense of happiness, such as exercise.
Please call our 24-Hour Helpline: 0800 326 5559
Types of therapies on offer in Belfast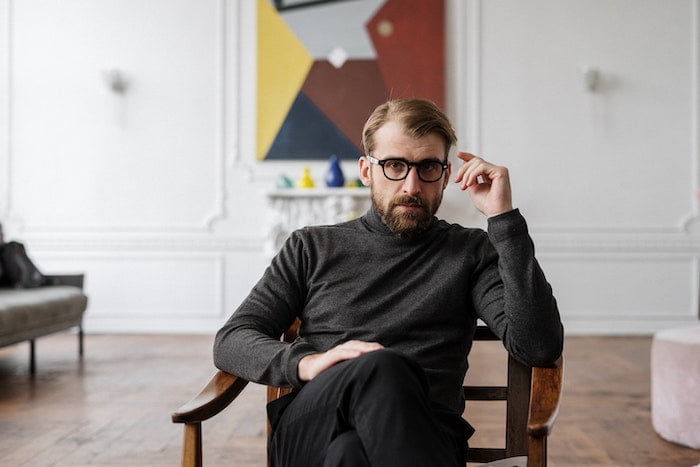 The process of tackling addiction is a careful and respectful one. Individuals go through a demanding journey in order to attain sobriety, and a similar level of effort is exerted in attaining psychological independence from addiction.
Addiction therapy in Belfast can take many different forms. The approach an individual takes will depend both on their preferences and the specifics of their condition.
When it comes to effective drug and alcohol rehab in Belfast, there is a therapy treatment for everyone. There will be a lot of different options and routes available to you in Belfast.
Please call our 24-Hour Helpline: 0800 326 5559
Dialectical Behavioural Therapy (DBT)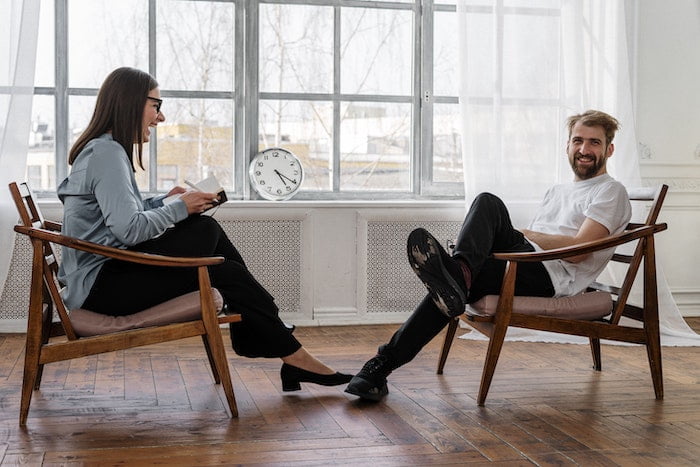 Addictions often develop in retaliation to intense or unmanageable emotions. Grief, anger, guilt – no matter what the feeling is, the desire to take drugs or drink alcohol so much often stems from a desire to numb difficult feelings.
Specifically working with these feelings, Dialectical Behavioural Therapy tries to help individuals understand and manage their motivations for addictive behaviours. This might involve discussing the origins of emotions and talking more about an individual's past.
Once this careful work has been done, DBT then focuses on creating routines and practising techniques that ensure individuals are not overwhelmed by their feelings again in future.
Such measures might involve speaking more to family members or practising mindfulness.
When you enter rehab for addiction in Belfast, you are likely to be treated with DBT and other therapies that will give you the tools to manage intense emotions in healthy ways.
Please call our 24-Hour Helpline: 0800 326 5559
Brief Interventions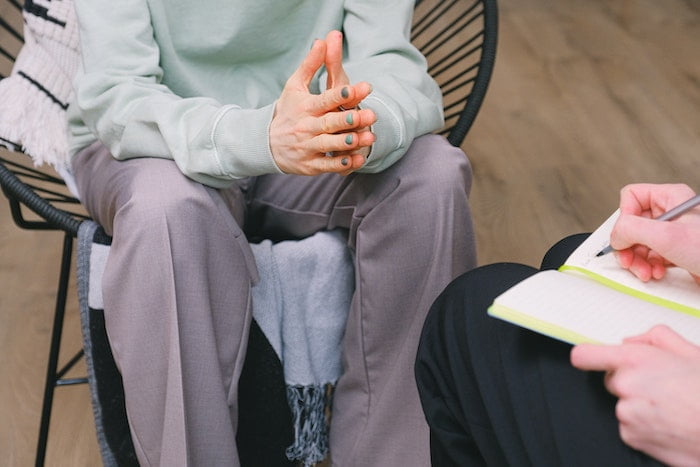 At OK Rehab, we pride ourselves on not prescribing a one size fits all approach to rehab. Therefore, when you do enter a rehab centre in Belfast, the team will help build you a programme of treatments specifically tailored to your requirements.
Flexibility within treatment can be advantageous. Individuals can experience a range of challenges throughout their recovery journey, and so it is beneficial when therapy can adapt and quickly address specific issues as they arise.
Brief Intervention, also termed short-term counselling, is a therapy method which is able to shift focus in just this way. It takes the form of meetings between an individual and therapist and works to tackle whatever is most pressing.
Attention can shift from cravings to motivation to relapse prevention, ensuring that individuals are appropriately catered for at every stage of their progression [3].
Please call our 24-Hour Helpline: 0800 326 5559
Holistic Therapies (e.g. equine therapy/music therapy/art therapy/adventure therapy)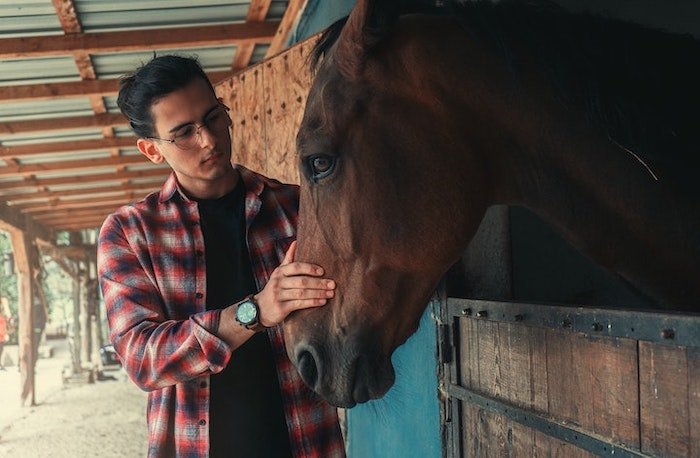 Rehab is a process that can look different from facility to facility. The treatments it provides can be conventional in that they focus specifically on an individual's addictive tendencies, but some can take a more holistic approach.
It is becoming more popular for substance abuse to be tackled through methods that improve an individual's overall well-being and, in doing so, give them a greater sense of perspective and peace of mind.
Such holistic therapies show individuals that substances aren't needed for a healthy, happy life by introducing them to physical exercise, playing an instrument, creating artwork, or any other activity that boosts mood and enriches the self.
If you are interested in holistic treatments and therapies, like equine therapy, for example, you might have to travel out of Belfast to a centre which has facilities for horses.
Please call our 24-Hour Helpline: 0800 326 5559
Individual Therapy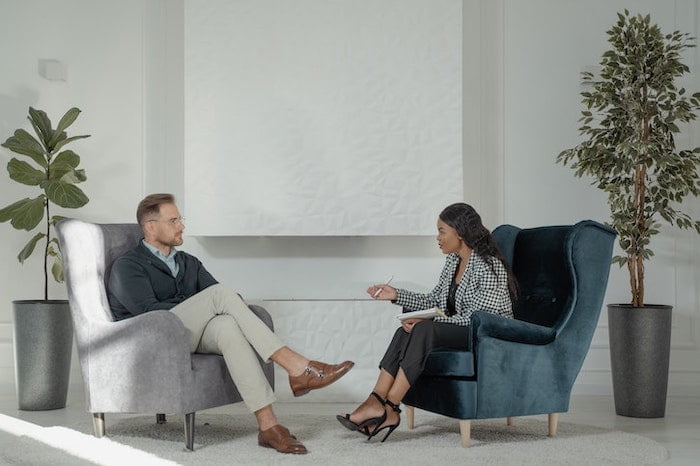 Relationships and trust are immensely important during the addiction recovery process. Individuals have the best chance of getting better when they feel cared for and listened to, and few treatments are better at providing this than individual therapy.
With this method, individuals sit with a therapist and discuss what the two of them decide is most necessary. Memories, thoughts, feelings, goals – anything that can be discussed that helps an individual get to a healthier place.
This therapy is effective because of the rapport that forms between an individual and their therapist. They learn to trust one another, and so the advice and guidance that is offered greatly resonates, therefore increasing its weight in an individual's mind.
This is why one-to-one therapy sessions will be a very important part of your recovery journey in rehab in Belfast.
Please call our 24-Hour Helpline: 0800 326 5559
Family Therapy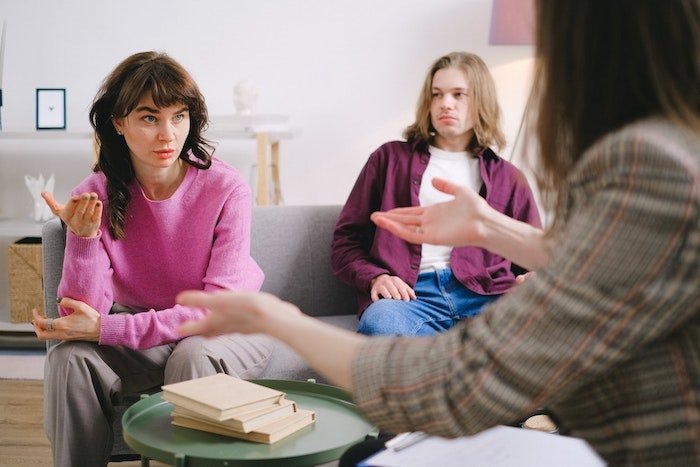 Home life often holds the cause or origin of an individual's difficulties with substance abuse. Where they live or who they live with can be closely linked to their behaviour, and so their familial relationships are a common topic of interest during therapy.
While a lot of progress can be made through one-on-one discussions between an individual and therapist, sometimes these sessions are not enough to untangle tensions and disagreements within families.
For these issues, it is better for family members to come into the therapeutic environment so that a therapist can facilitate conversations that address, work through, and prevent the future reoccurrence of problems.
Please call our 24-Hour Helpline: 0800 326 5559
Co-dependency Treatment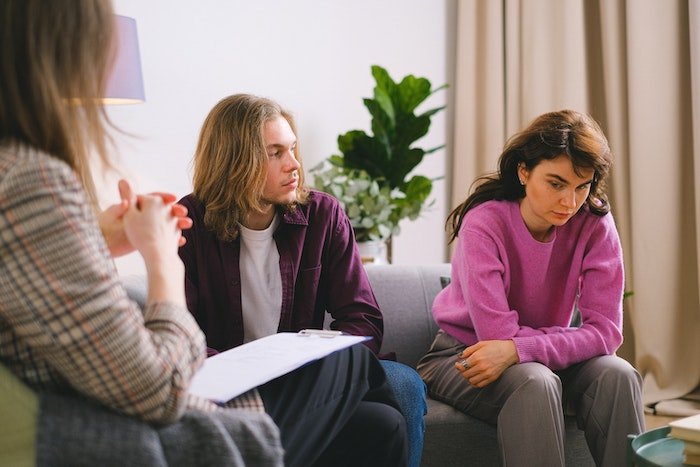 To be co-dependent means that individuals have unhealthy relationships with their friends, family, or partners. Often, they gain their sense of identity or self-worth via these relationships.
Co-dependent individuals often copy or seek to exert control over others, and this can sometimes lead to addiction. For example, if their partner uses drugs, an individual might try to win their approval by doing the same but to an excessive level.
When substance abuse develops via co-dependency, a specific brand of treatment is required to help individuals establish healthier relationships and understand that substances like drugs and alcohol are not to be abused in search of approval or respect.
Please call our 24-Hour Helpline: 0800 326 5559
Twelve-Step Facilitation Therapy (TSF)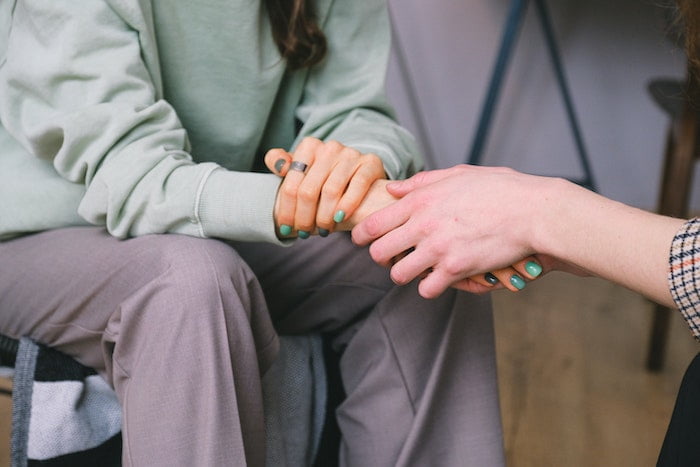 Twelve Step Facilitation Therapy (TSF) is a programme that looks to help individuals in two ways when it comes to their recovery.
Of course, it primarily lends support to tackling addiction and overcoming cravings, but it also focuses on their perception of recovery.
Many individuals can become overwhelmed by the task of becoming sober, so much so that they think it is impossible and give up.
TSF, however, avoids painting sobriety as this ultimate destination and instead teaches individuals to see recovery in day-to-day terms.
By treating it as a daily battle – one that will not eventually be 'finished' but requires slow patient progress – TSF keeps individuals engaged with recovery and teaches them resilience as well as how to tackle their struggles.
Please call our 24-Hour Helpline: 0800 326 5559
The importance of dual diagnosis for co-occurring disorders in rehab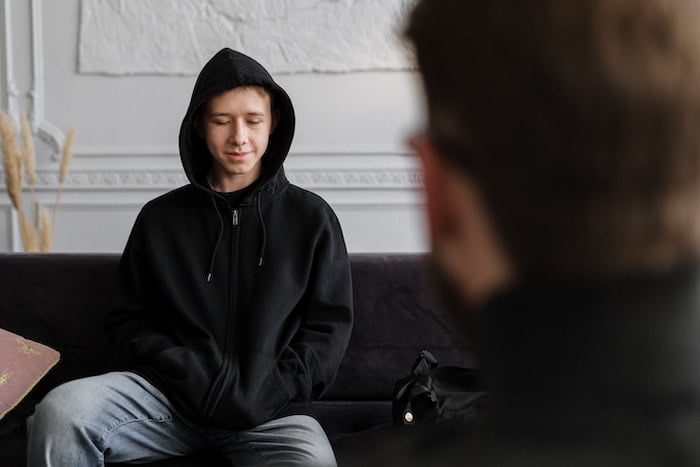 Treating addiction is as much about the mind as it is about the body. Detox is essential for relieving physical dependency, but long-term change is not possible without therapy to address why addiction has developed.
In order for therapy to be effective, however, the impact of other mental health conditions must be identified and understood. In many cases, an individual's desire to use a substance and keep doing so stems from a desire to self-medicate another condition.
Anxiety, depression, bipolar disorder, as well as many other conditions can trigger difficult thoughts and feelings that drug and alcohol use can dampen. When addiction develops in this way, it is known as dual diagnosis.
According to the NESARC data, 28.6% of anyone with a current alcohol use disorder diagnosis had at least one personality disorder like schizophrenia.
Identifying dual diagnosis is important because it allows therapy to focus on an individual's true motivations for addiction, as well as ensure that treatment does not exacerbate or worsen their experience of that other condition.
Without acknowledging this relationship between mental health and addiction, therapy runs the risk of allowing an individual to leave treatment without the necessary support, placing them at high risk of relapse.
This is why it is so important to be clear and open about your symptoms and your mental health and addiction history when entering a rehab facility in Belfast.
Please call our 24-Hour Helpline: 0800 326 5559
Relapse Prevention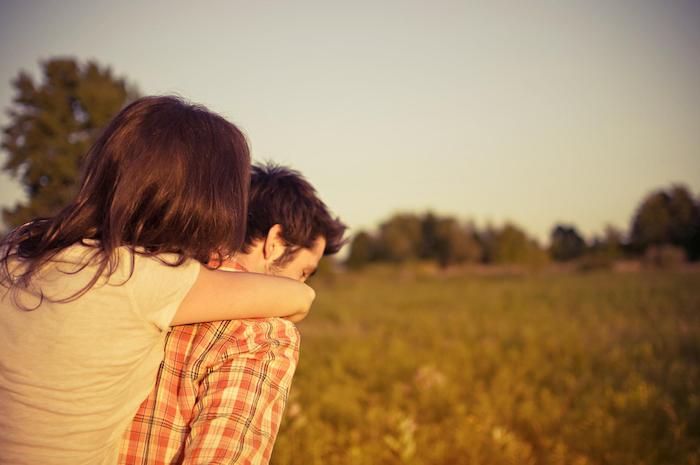 When people think of rehab, they often picture detox and therapy as being the fundamental components of safe and effective treatment.
Addiction cannot be beaten without physical sobriety and psychological intervention, and these methods are therefore essential.
Equally important, however, is relapse prevention. Leaving rehab in Belfast is an incredibly challenging phase of recovery as individuals are once again exposed to the routines and triggers that contributed to the development of their condition in the first place.
Relapse prevention is pivotal for preparing them for this transition and ensuring the maintenance of their healthy progress, and it can provide this support in a number of different ways.
Please call our 24-Hour Helpline: 0800 326 5559
HALT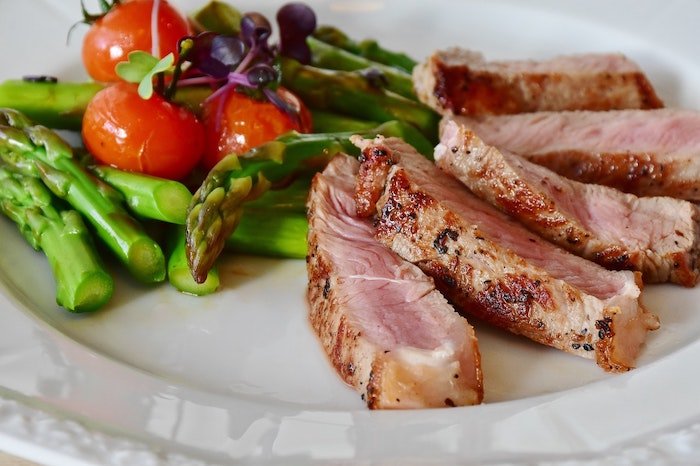 Cravings are sudden, powerful, and very difficult to ignore. When individuals feel the need to use a substance, it is all they can think about until they are relieved of their physical discomfort.
However, instead of resorting to substance use, individuals can sometimes find that they are mistaking their other physical needs for cravings, meaning they can achieve satisfaction by fulfilling a completely different need.
As a result, a technique for relapse prevention known as HALT encourages individuals to ask themselves if they are hungry, angry, lonely, or tired when cravings strike.
By doing this, they can sometimes avoid relapse by getting some rest or calming themselves down.
Please call our 24-Hour Helpline: 0800 326 5559
Trigger Management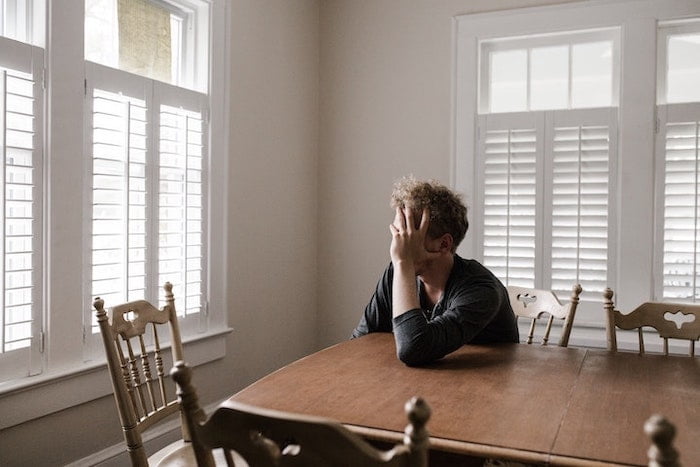 A large part of rehab is identifying what triggers are responsible for both sparking and sustaining an individual's desire to use a substance. Once rehab is complete, this information can still be put to good use.
Going back home and returning to work puts individuals back into contact with the very triggers that they went into rehab to get away from. In acknowledging what these triggers are, however, a plan can be put together relating to how to manage contact with them.
This can take the form of practising routines or techniques that reduce the impact of triggers – such as using mindfulness to limit the effects of anxiety – or avoiding them altogether by moving house or changing occupation.
Please call our 24-Hour Helpline: 0800 326 5559
Social Network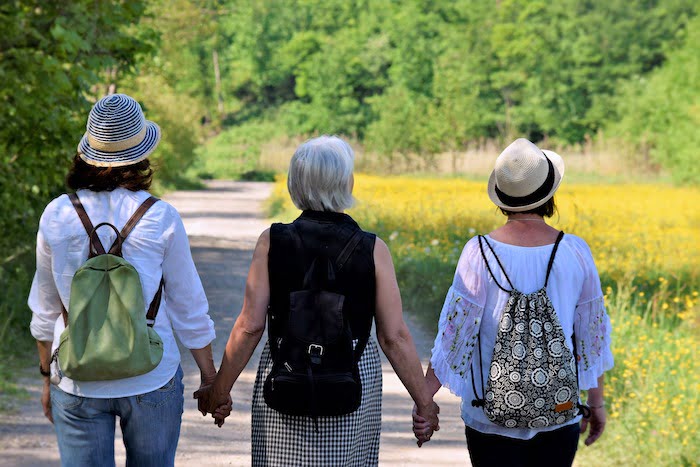 Addiction is isolating, and it thrives when an individual doesn't talk to anyone about what they are experiencing. Rehab in Belfast is often an individual's first taste of being able to open up about their struggles, but leaving can often lead to isolation and becoming normal again.
To combat this, it is helpful for individuals to put effort into boosting their support networks for when they return home. This can involve them talking to a select few people who they trust and informing them of what they have been through and what support they need.
As relapse prevention goes, this strategy not only reduces the chances of setbacks by keeping individuals in good spirits but also ensures that they are supported and attended to when overpowering cravings do strike.
There will be many different avenues of support available to you when you do leave rehab in Belfast. These supports will be there to help you keep making progress with your own recovery and abstinence.
Please call our 24-Hour Helpline: 0800 326 5559
Emergency Preparations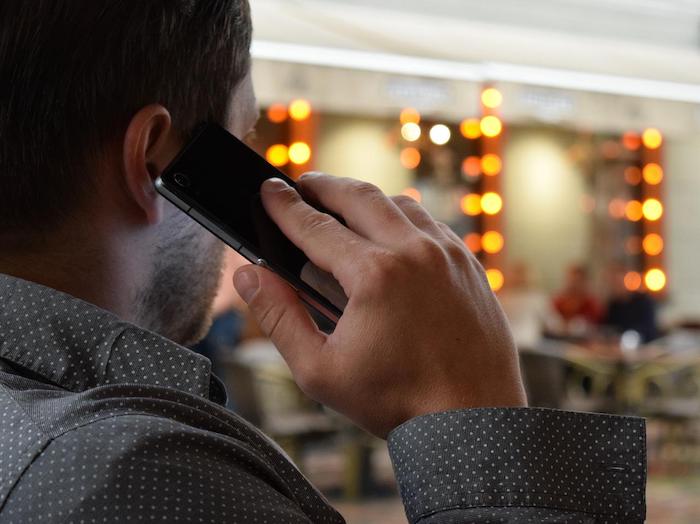 Relapse prevention's primary goal is to keep individuals as far away from slipping back into addiction as possible. Techniques are put in place to sustain progress and keep well-being at a high standard, but things can still go wrong.
Even with all of the support in the world, addiction can be tough to shake. As a result, relapse prevention can also take a more drastic approach, stepping in to stop relapse when more conservative measures haven't worked.
Emergency plans for relapse prevention are designed to help an individual when all else has failed. They can involve friends and family in staging a last-minute intervention to protect an individual or make arrangements for them to go back into rehab until their cravings have passed.
Aftercare and support services in Belfast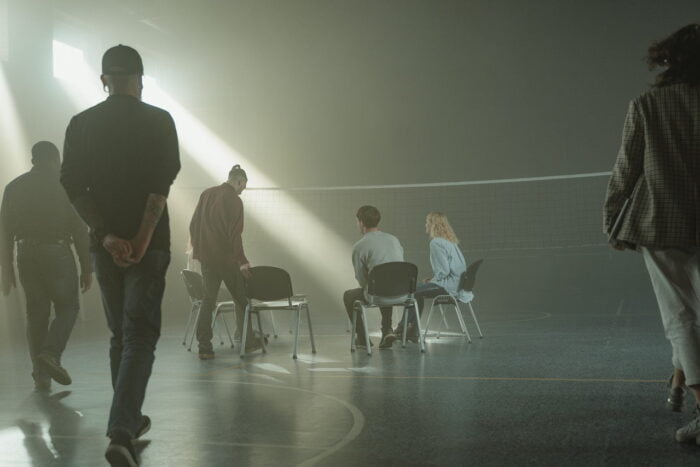 Rehabilitation is an intense process, both for the body and mind of those who go through it. Coming to the end of treatment and returning home is something to be incredibly proud of, but the end of rehab does not mean that an individual's work is over.
Going back home and returning to work can be stressful for a recently recovered individual. Slipping back into day-to-day life can mean coming into contact with addictive triggers and habits, so maintaining progress is a big challenge.
There are a variety of aftercare and support services in Belfast that individuals can access during this period. These range in focus and intensity, accommodating to the range of difficulties people can face after rehab.
Please call our 24-Hour Helpline: 0800 326 5559
Alcoholics Anonymous (AA) and Narcotics Anonymous (NA) in Belfast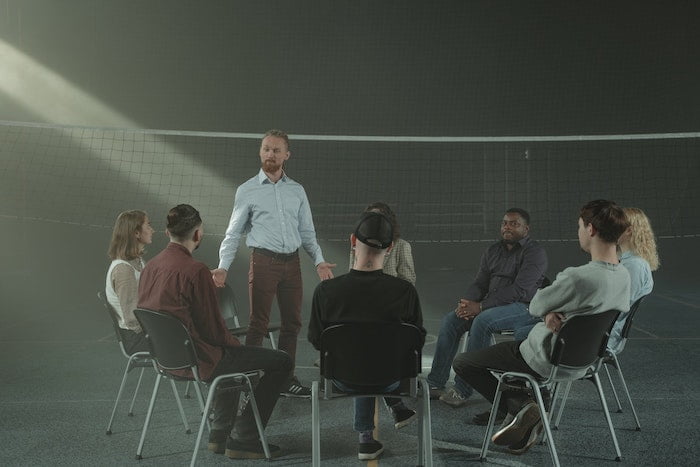 When it comes to supporting addicted individuals, AA and NA are among the most well-known, largely due to their prevalence in popular culture.
As well as being recognisable, these programmes are incredibly effective. They involve individuals attending meetings alongside other recovering individuals, at which they can talk about their difficulties and support one another.
These programmes provide a sense of camaraderie and belonging for individuals that can really help them stay on track when the support of rehab has come to an end. The role of sponsors can also help with this focus on remaining disciplined.
Please call our 24-Hour Helpline: 0800 326 5559
SMART Recovery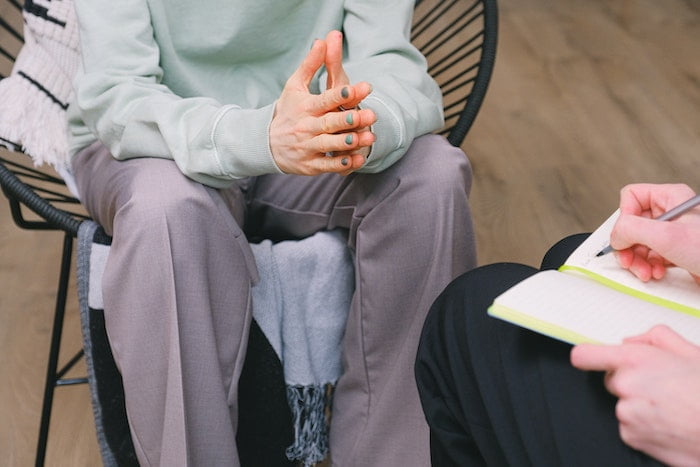 After rehab, individuals can develop skewed perceptions of their recovery journey. They can see staying sober as a giant, impossible task to achieve, and such thoughts can demoralise them and encourage quitting.
SMART Recovery, however, is a support programme that steps in and helps individuals see their battle with addiction in a more realistic, attainable light.
As well as supporting them in their day-to-day challenges, SMART keeps individuals focussed on four key areas: motivation, cravings, daily obstacles, and sobriety.
Instead of combining these elements into a single goal – which risks overwhelming individuals – SMART breaks them down, helping individuals focus on one at a time and giving them room to struggle and learn without failure is so prevalent in their minds.
Please call our 24-Hour Helpline: 0800 326 5559
Home Detox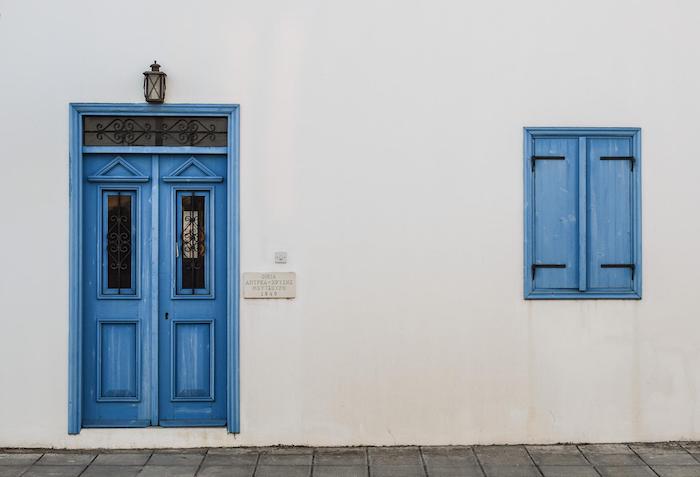 One of the biggest barriers to sobriety when individuals first begin treatment is their physical dependence on a substance.
Detox within rehab in Belfast is arduous, and when individuals experience relapse, they can feel immense distress at the prospect of starting all over again.
However, home detox can step in at this stage and prevent this from being necessary. With the lessons and psychological progress still fresh in an individual's mind, home detox can help them quickly alleviate their physical relapse and regain sobriety.
This service involves the delivery of benzodiazepines – often Librium – which reduce the severity of withdrawal and assist individuals in breaking away from the habit of substance use.
Please call our 24-Hour Helpline: 0800 326 5559
Al/Anon Family Group Meetings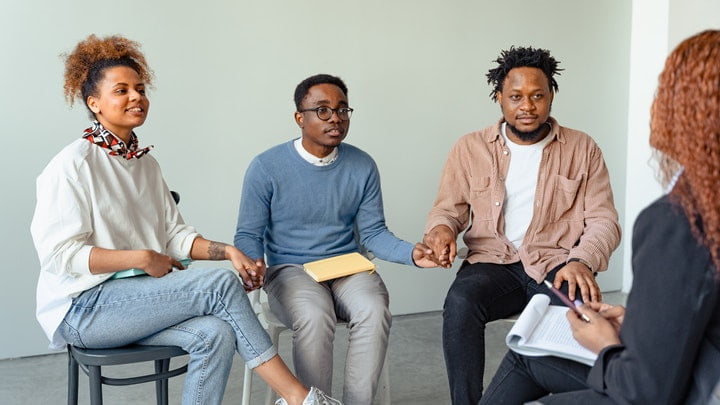 Individuals can experience several difficulties when they return home following rehab. Emotional lows, erratic behaviour, and physical pain can also be distressing for their family and household members.
To support families who are struggling, AI/Anon meetings work to bring them together with other families going through similar difficulties. These meetings give them an opportunity to share their story and let out their worries, and bonds and friendships can be kindled.
By attending, families develop a support network that they can turn to when they are overwhelmed, and this boost in emotional and psychological stability also improves their ability to care for and be there for their recovering family members.
Please call our 24-Hour Helpline: 0800 326 5559
Outpatient Treatment via a local Drug & Alcohol team in Belfast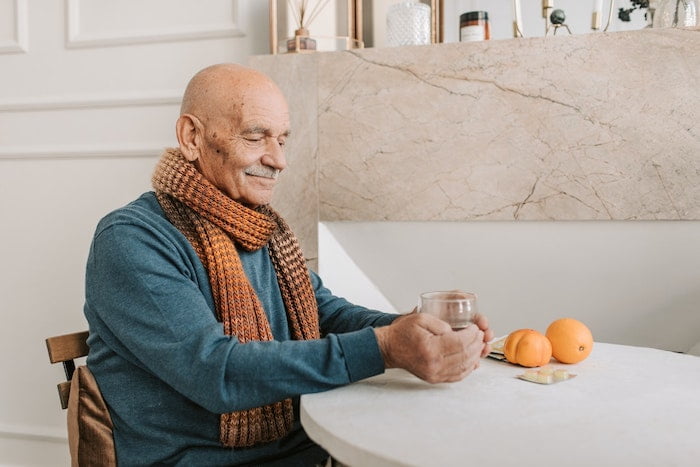 The decision between inpatient and outpatient rehab is a very important one when individuals first start out on their recovery journey. Following rehab, however, outpatient services can still be utilised for support and guidance.
After rehab, the lack of focus given to an individual's recovery can cause them to slip in focus, slowly moving back into their previous habits. However, attending outpatient meetings with an addiction specialist can be avoided.
Not only can such meetings provide support and advice regularly that suits their day-to-day schedule, but the focus of each session can be adapted to whatever an individual feels they need at that time, ensuring that guidance is relevant to their current struggles.
Please call our 24-Hour Helpline: 0800 326 5559
Confronting your past for a better future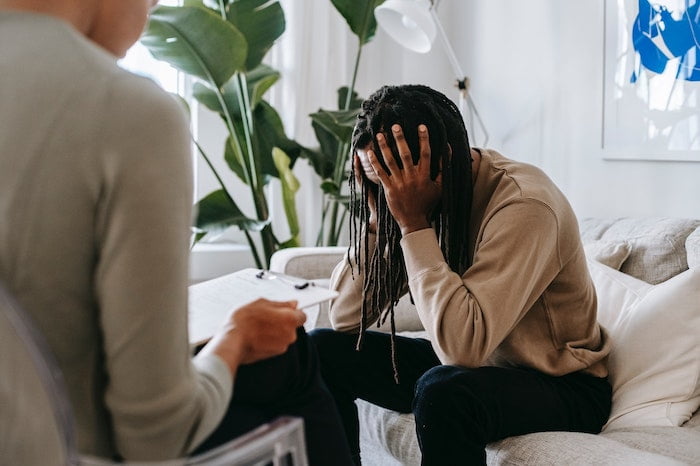 One thing that many people fear when talking about addiction treatment and therapy is having to talk about the traumas that led to their addiction in the first place.
Often, this is one of the aspects of recovery that people find most frightening. But in the end, it can lift a massive weight off your shoulders.
Even outside of an addiction context, many people suppress traumatic events, often leading to more damage in their lives later on. This isn't a healthy thing to do, as, like with addiction, pushing these issues down will only make them fester and worsen.
Confronting these underlying causes could be the key to freedom from the trauma they have experienced and the resulting addiction.
Please call our 24-Hour Helpline: 0800 326 5559
What to take with you to rehab in Belfast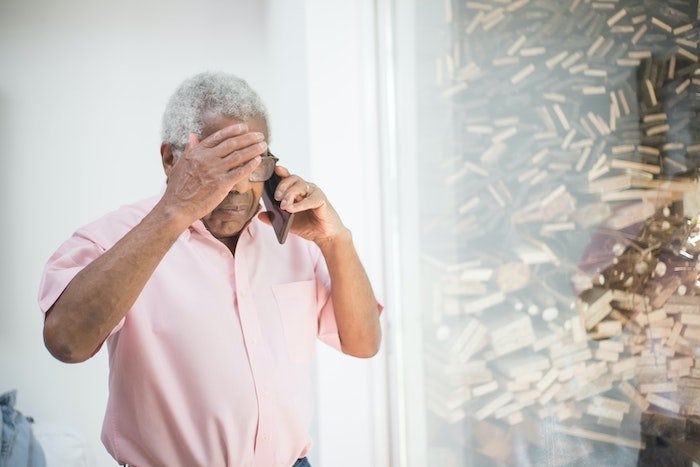 On a more specific note, there are a few things we would recommend you take with you to residential rehab if that turns out to be the kind of treatment that would suit you best:
Clean clothes and any toiletries you might need
A notebook and a pen
Phone numbers and any other details of people you think you'd like to contact throughout your treatment
Sentimental jewellery, e.g. wedding rings
At the risk of sounding repetitive, this is also something you should specifically check with the facility you're going to.
Please call our 24-Hour Helpline: 0800 326 5559
How to reach out for help in Belfast
If you feel ready to start your recovery journey, call OK Rehab on 0800 326 5559.
We're here to help find you the perfect addiction treatment that's right for you. All drug and alcohol rehabs need to be registered and audited by the Care Quality Commission (CQC).
OK Rehab also offers addiction support across the UK including Dublin, Ballymena, Portadown, Newcastle, Waterfoot, Newry, Bangor, Londonderry and Armagh.
References
[1] https://www.nisra.gov.uk/publications/drug-related-and-drug-misuse-deaths-2009-2019
[2] https://www.nisra.gov.uk/system/files/statistics/Socio-economic%20Associations%20of%20Alcohol-specific%20Mortality%20-%20Research%20Report.pdf