Do you live in Newcastle or the surrounding area and find yourself growing concerned with your drug or alcohol use?
It can be difficult to admit that substance use has become problematic and potentially developed into an addiction.
The first step is to admit it to yourself and then reach out to those who can help you.
When you identify an addiction problem and are motivated to recover, finding suitable professional addiction treatment is essential.
It may be tempting to attempt to manage your own recovery, but due to the nature of addiction and the dangers it presents, independent recovery is rarely successful.
Here at OK Rehab, we offer an alcohol and drug addiction referral and advice service to all who need it. You can contact us for free at 0800 326 5559 for a confidential chat.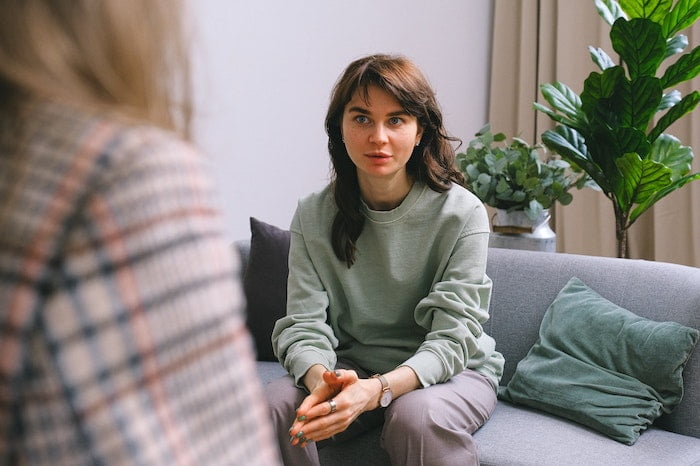 Whether you are considering treatment close to home in Newcastle or further afield, we can help you to find the treatment you need and answer any questions that you may have about the rehab experience.
Many of our addiction referral specialists are recovering from addiction problems themselves, so they truly understand and will not pass any judgement on you or your circumstances.
Below, we have provided some of the most requested information about attending rehab in Newcastle.
However, if you don't find the information that you need or have a specific question, feel free to get in touch.
Get alcohol and drug rehab in Newcastle for a wide range of addictions including binge drinking, alcohol addiction, benzodiazepine addiction, Buprenorphine addiction, cannabis use disorder, crack cocaine addiction, ketamine addiction, opioid use disorder, heroin addiction, cocaine dependence or cocaine addiction, any physical dependence or codependency, substance use disorder, and behavioural addictions such as gambling addiction and eating disorders.
Call our team today on 0800 326 5559
Drug And Alcohol Statistics In Newcastle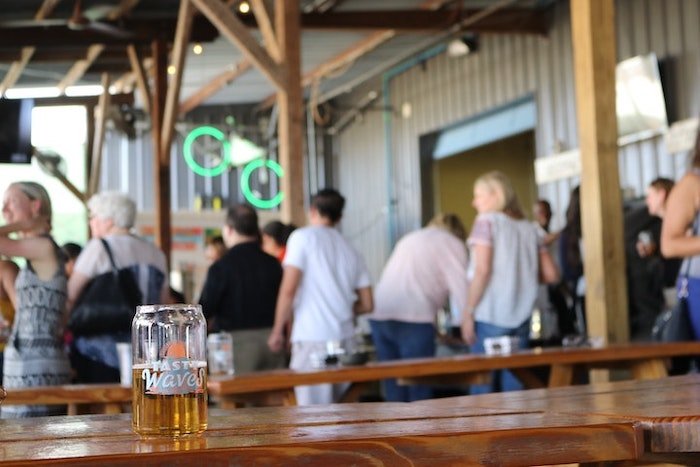 This article will discuss drug and alcohol rehab in Newcastle.
It will discuss what treatment options are available, how much rehab will cost, and what one can expect when receiving treatment.
According to The Office for National Statistics, it is estimated that one in eleven adults (16–59 years old) have taken an illicit drug in England in the last year – approximately 3.2 million people.
3.4% of these adults have taken a Class A drug. However, cannabis remains the most popular and widely used substance in England, with 7.8% of adults have used cannabis.
The second most used substance in England is cocaine, accounting for 2.6%.
In England, it was recorded that 140,863 people received treatment between 2020 and 2021.
Of those, 70,616 received treatment for opiate addiction, 22,151 for cannabis, 7,242 for cocaine, and 23,963 for alcohol.
In Newcastle, it was recorded that there were 2,174 OCUs (opiate and crack users) and 3,475 people with alcohol dependency.
To find out more about addiction in Newcastle, call our support team on 0800 326 5559
How Do I Know If I Am Addicted?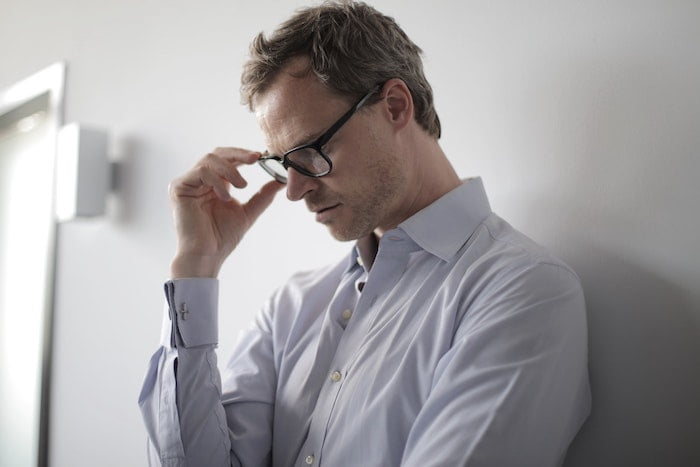 For those considering drug and alcohol rehab in Newcastle, one of the most prevailing questions might be: how do I know if I am addicted?
This is a fair question, as it is not always obvious.
The reason for this can be two-fold: one, the user might not be experienced and therefore might not see the signs. Two, sometimes the signs of addiction manifest themselves subtly or occur gradually over a period.
Fortunately, this article can highlight some of the clearer signs of addiction.
Most substances tend to impact people both psychologically and physically.
They impact perceptions, mood, behaviours and appearances.
These may not be initially noticeable, but there are often clear signs when analysed.
The reason that such changes occur is that the more a person uses a substance, the more the brain and body will crave it – both will become dependent upon the said substance to function properly.
This can have several effects, including:
An altered state of mind influences cognitive function and behaviour.
Physical damage, changing bodily functions and appearance.
When not taking the substance experiencing withdrawal symptoms.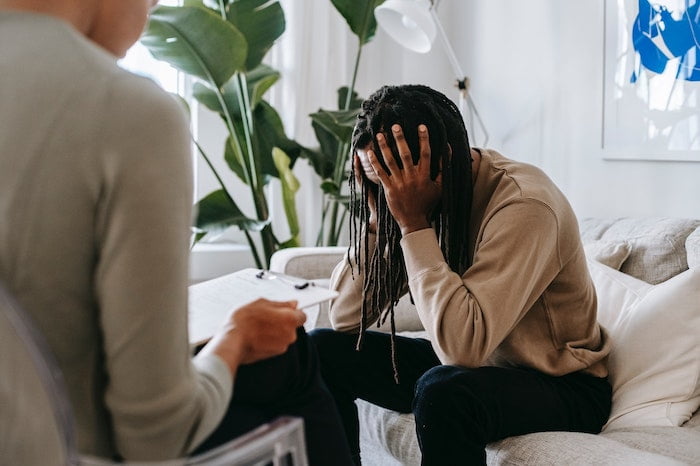 Due to the impact that substances have on the brain, it is common for cognitive damage to occur.
This can lead to distorted perceptions of reality and noticeable changes in behaviour.
Examples of this might be paranoia, irritability, agitation and anxiety.
Other behaviour changes might include not eating, sleeping, or taking care of hygiene.
In addition, a loss of interest in hobbies, socialising – unless the substance is involved – and work is also behaviour changes related to addiction.
One of the most evident signs that dependency has emerged, however, is withdrawal.
This only occurs when the brain and/or body have become substance-dependent.
If a person does not take the substance when they are dependent, the body will attempt to clear the substance from its system.
This can lead to some nasty and unpleasant symptoms. This varies from substance to substance, but some common symptoms include:
Vomiting
Diarrhoea
Nausea
Anxiety
Restlessness
To learn more about spotting addiction in Newcastle, call our team on 0800 326 5559
Testing For Addiction
In addition to these signs, medical professionals have developed tools that can help uncover substance dependency.
For those considering drug and alcohol rehab in Newcastle, one such useful tool – with a 93% success rate – is the CAGE questionnaire.
CAGE is an acronym for Cutting Down, Annoyance by Criticism, Guilty Feeling and Eye-openers.
Each of these has a specific question that aims to get the person using a substance to think about their habits and whether there is a dependency.
For alcohol dependency, the questions are:
Have you ever felt you should cut down on your drinking?
Have people annoyed you by criticizing your drinking?
Have you ever felt bad or guilty about your drinking?
Have you ever had a drink first thing in the morning to steady your nerves or get rid of a hangover (eye-opener)?
For drug dependency, the questions are:
Have people annoyed you by criticising your drug use?
Have you felt bad or guilty about your drug use?
Have you ever used drugs first thing in the morning to steady your nerves or to get rid of a hangover (eye-opener)?
Each question can be answered with a simple yes/no. However, even such simple questions are indicative.
For example, 'Have people annoyed you by criticizing your drinking?' might highlight that concerned others are worried about the person's substance use.
People being concerned about a person's usage might suggest that that person is using it frequently – an indicator of addiction.
For more guidance on diagnosing addiction in Newcastle, call our team on 0800 326 5559
Substance Intervention In Newcastle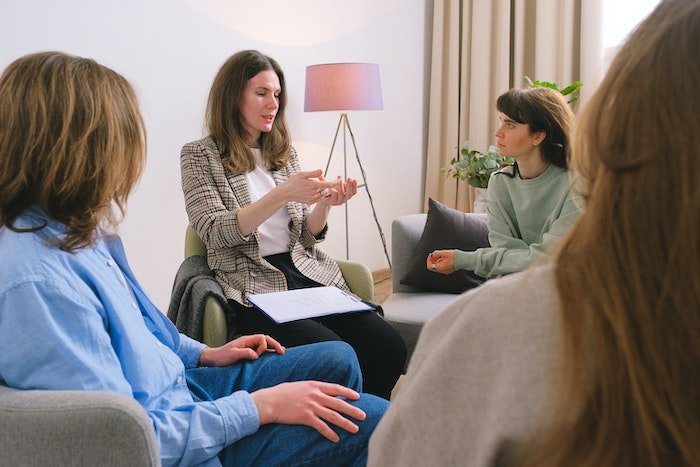 It is not easy accepting the need for help. Often, and unfortunately, addiction comes with a certain stigma – whether socially or otherwise.
As a result, many people with a substance dependency often reject the proposition that they might need help.
In addition, many people are just not ready to face the difficulty of treatment.
Treatment can often be both physically and emotionally painful, and, understandably they might want to avoid it.
For loved ones and concerned others, this is equally difficult. Seeing someone bound to addiction and not wanting help is challenging.
To face this challenge, many loved ones will organise an intervention.
Intervention refers to the process of gathering concerned others and trying to convince the person with the dependency to seek professional help.
Most often, this involves concerned others conveying their concern and expressing their worries.
According to medical professionals, interventions usually aim to achieve several things:
Persuading the person that they have a problem and that they need to seek professional help.
Convincing the person to take accountability for their problem; that is, only they can change themselves.
Recognising enabling behaviour. This is more aimed at the concerned others who must stop enabling the person with the dependency – whether providing accommodation or money, for example.
The prospect of organising an intervention is daunting for most. Fortunately, professional interventionists exist and can help guide families and loved ones.
A professional interventionist can help with many things, such as:
Developing communication tools
Managing emotions
Strategies and implementation
How to organise and conduct an intervention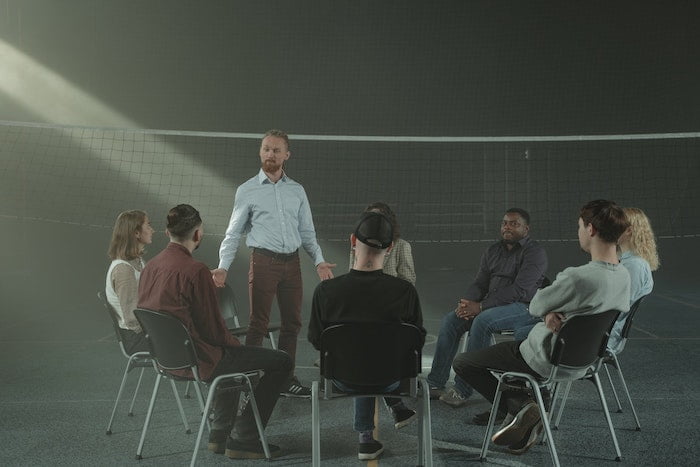 In addition to getting help from an interventionist, there are professionally developed methods that might also be useful.
One such method is CRAFT, or Community Reinforcement And Family Training.
This method was developed specifically for families that have loved ones that need to be convinced to seek help.
Its main emphasis is preventing confrontation through positive communication.
It has three objectives, however:
Helping the loved one accept that they need help.
Reducing the prevalence and frequency of the addiction.
Using communication to engender positive behavioural changes.
These objectives are achieved at home and through professionally mediated sessions that occur over several months.
For help conducting an intervention in Newcastle, call our team on 0800 326 5559
Why Accessing Addiction Treatment Is Time-Critical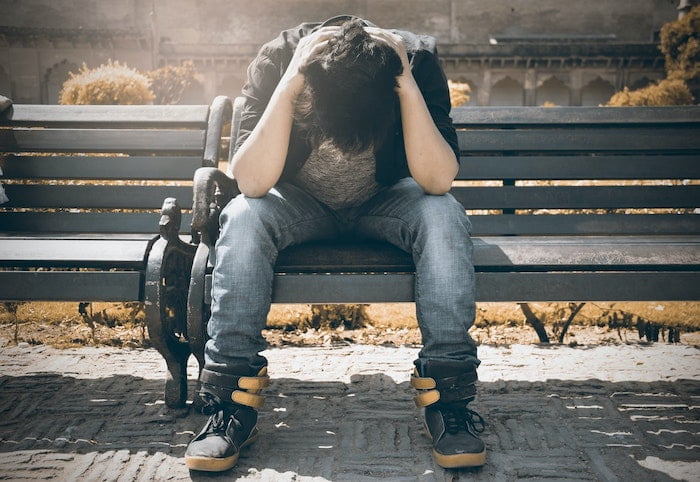 When you make the bold but difficult decision to pursue your recovery, it's important that you act quickly for two reasons.
First of all, untreated addiction problems can very quickly worsen, meaning that the control drugs and/or alcohol have over you will be stronger and tougher to break in the future.
It also gives the substances further chance to negatively impact your physical and mental health.
The second reason that addiction treatment is time-critical is that it minimises the chance that you will change your mind.
The unfortunate problem with many people who seek rehab treatment, particularly through community-based treatments such as NHS programmes, is the time it takes to gain admission into a programme.
As well as needing a referral from your GP, the waiting time for a place on an NHS addiction recovery programme in most areas is very long.
This is a result of the high demand for treatment and low availability due to underfunding of this area of medicine.
Whilst waiting for treatment to begin, the desire to recover can be reduced or even disappears.
As your addiction intensifies, your body and mind will convince you that you don't need help and you will be less likely to accept it.
The other possibility is that you can be overwhelmed by the concept of rehab, and by the time you access it fear of the unknown prevents you from taking advantage of the service.
To lesrn more about the importance of timeframe when treating addiction, call our team on 0800 326 5559
How Can OK Rehab Find The Most Appropriate Treatment In Newcastle For Me?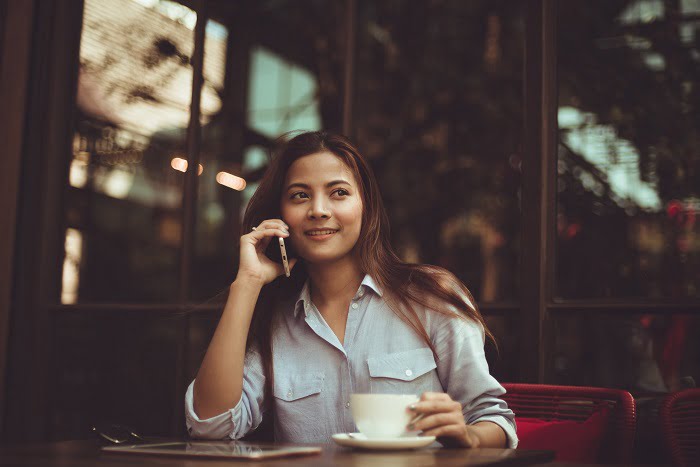 Here at OK Rehab, our fast-track referral process means that you could potentially begin your rehab treatment in Newcastle as soon as 24 hours after your inquiry.
Through a short assessment, we will determine the severity of your addiction as well as how it affects your mental health, and whether you have any pre-existing conditions such as depression, post traumatic stress disorder (PTSD), bipolar disorder, borderline personality disorder, obsessive compulsive disorder (OCD) or schizophrenia or anxiety to be considered.
We will also look at your preferences and budget, which will help us to best recommend one of our local Newcastle-based partner rehab facilities that have the right addiction treatment programme available for you.
We work with a wide range of reputable private drug and alcohol rehab clinics, both locally and around the UK.
All of our partner addiction treatment centres are regulated by the CQC (Care Quality Commission) to provide the highest levels of care and safety throughout their recovery programmes.
Some facilities are in the Newcastle area, and this is usually helpful for those who want to be able to receive family visitors during their rehab stay.
We also offer the potential to refer you to a centre in the wider Tyne and Wear area, or even across the rest of the North East of England, including:
Some people find that being further away from social and environmental triggers can improve their recovery efforts.
If privacy is a concern, however, you can take comfort in the fact that all treatment facilities are in modest locations where they go unnoticed by the public.
They also operate under the strictest of confidence.
To learn more about the specifics of rehab in Newcastle and around the North East, call us today on 0800 326 5559
Public vs Private Rehab In Newcastle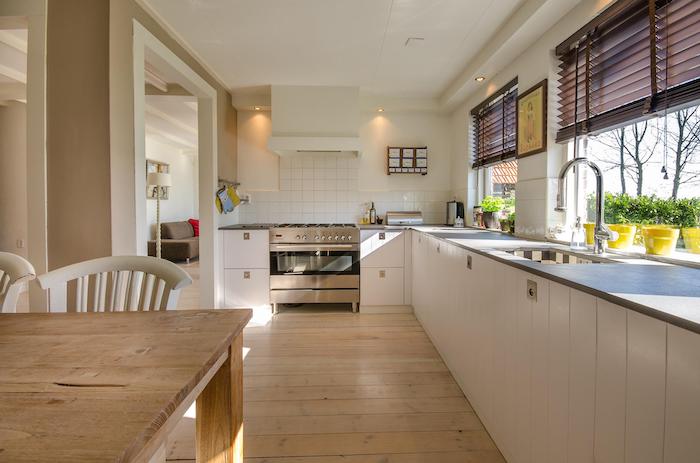 For those considering drug and alcohol rehab in Newcastle, there are many treatment options available.
The first of these is Newcastle Treatment and Recovery (NTaR) drug and alcohol services.
NTaR offers several services, such as substance assessment, addiction care, harm reduction and full recovery.
They also offer a young person's service, access to a social work team and family support.
Access to NTaR requires a referral from a key worker or medical professional, such as a GP.
Access to treatment is also available through the NHS. For people to access treatment through the NHS, it is advised that they speak to their local GP.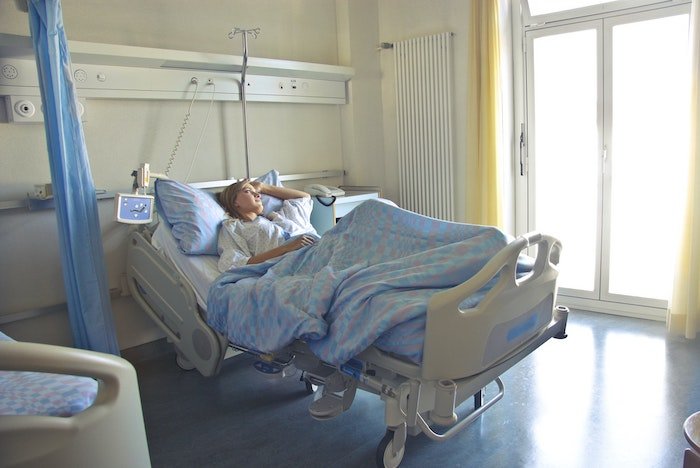 Unfortunately, treatment through the NHS is rare and usually reserved for those with the most severe addictions.
It also involves an application for funding from the council. A GP and/or key worker can help with this.
However, this might take a long time, and even a successful applicant might be placed on a waiting list – sometimes for up to a year.
Therefore, it is recommended that people should speak to their local GP and explore local services before attempting to receive treatment through the NHS.
Alternatively, for those that can afford it or have health insurance, private rehab is a possibility.
There are many private rehab facilities in Newcastle and surrounding areas.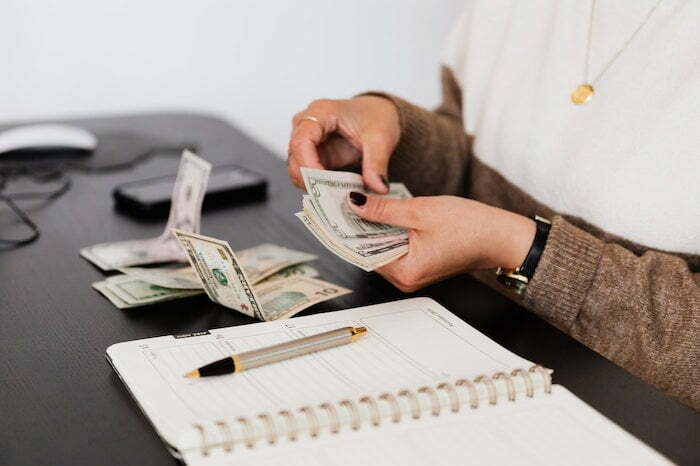 Unfortunately, these can be expensive. Pricing is dependent upon what treatment packages people opt for.
For example, a 10-day treatment program is likely to cost between £2,000 and £4,000, and a 28-day treatment program is likely to cost between £8,000 and £12,000.
This does vary and can be more if there is a need for a longer stay.
As previously mentioned, some health insurance providers will cover the cost of treatment.
It is advised that people should speak with their insurance provider before attempting to use it to cover a rehab stay.
In addition, employers that offer health insurance might also cover the costs of treatment.
If this is relevant to you, then you should speak with your employer or the relevant department to learn more.
Other Free Organisations to Consider
Below is a list of organisations offering state-funded addiction rehab treatment in Newcastle:
1. Changing Lives
Telephone: 0191 232 7371
Address: The Old Coroners Court, Close, Newcastle upon Tyne, NE1 3RG
Website: https://www.changing-lives.org.uk/
2. Humankind – South Shields
Telephone: 0191 406 0027
Address: Unit 6, Cookson House, River Dr, South Shields, NE33 1TL
Website: https://humankindcharity.org.uk/service/moving-on-tyne-and-wear
3. Road to Recovery Trust
Telephone: 0191 414 6446
Address: Derwent Point, NECA HEADQUARTERS, Clasper Way, Swalwell, Newcastle upon Tyne NE16 3BE
Website: https://neca.co.uk/
You can also reach out to a number of helplines, including Mind UK, YoungMinds, Rethink Mental Illness, Samaritans and Papyrus, SMART Recovery or find an Alcoholics Anonymous, Narcotics Anonymous or Cocaine Anonymous near you. The NHS are also there to help you.
Other organisations that can offer you support for free include NHS Foundation Trust, Turning Point, We Are With You, National Association for Children of Alcoholics, Change Grow Live, Al-Anon and Alateen.
Rehabs and organisations are advised by the American Society of Addiction Medicine and the National Institute for Health and Care Excellence so you are in safe hands with person-centered care.
You may also be offered sober living houses as part of your aftercare after you leave rehab in order to help you maintain your sobriety and help with relapse prevention.
For more guidance about paying for rehab, call us today on 0800 326 5559
How Long Does Rehab Last In Newcastle?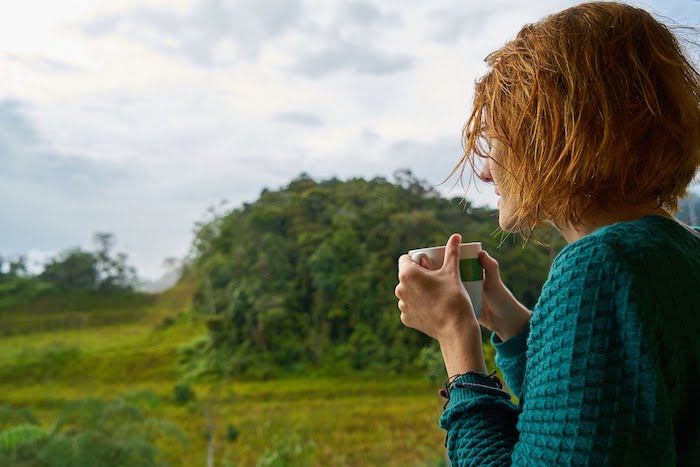 The duration of drug and alcohol rehab in Newcastle varies from person to person.
Several factors that influence how long rehabs last in Newcastle include:
Personal needs
The treatment programs
The type of substance being dealt with
How long has the person been using
The type of therapy required
On average, however, rehab tends to last between several days and several weeks.
Most commonly, treatment programs last for 28 days – this is also the recommended duration for most treatments.
In some cases, rehab will last a lot longer.
For those suffering from severe addiction – such as those detoxing from heroin or alcohol – it is not uncommon for people to stay for several months.
The reason for this is that the detox process and therapy might take longer than for someone dealing with a different substance.
Types of therapy available at a private rehab in Newcastle include Acceptance and Commitment Therapy, acupuncture, art therapy, cognitive behavioural therapy, dialectical behaviour therapy, drama therapy, Eye Movement Desensitization and Reprocessing, group psychotherapy, motivational therapy, Rational Emotive Behavior Therapy, brief intervention, contingency management, coping mechanisms work therapy, equine therapy, family therapy, group therapy, individual therapy, mindfulness, motivational interviewing, music therapy, and talking therapies.
In addition, residential treatment is often shorter than an outpatient program – more on this below.
For a more accurate estimation of how long your rehab treatment will take, call our team on 0800 326 5559
Inpatient vs Outpatient Treatment In Newcastle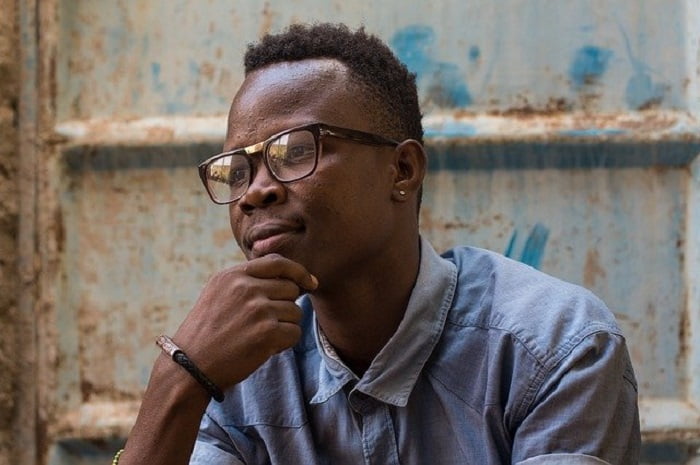 When looking to overcome substance dependency, most people will have two main options for drug and alcohol rehab in Newcastle: inpatient treatment and outpatient treatment.
Both are similar – they offer detox support, medical assistance, therapy, and aftercare – but also differ in some important ways.
These variations are worth consideration, as one might be more suited to a person's needs when compared to the other.
The most significant difference is that inpatient treatment is residential – that is, people will stay overnight at the facility for the duration of their treatment.
Outpatient treatment, on the other hand, is not residential – people can stay in their usual place of residence and attend treatment via weekly appointments (usually between 10 to 12 hours per week).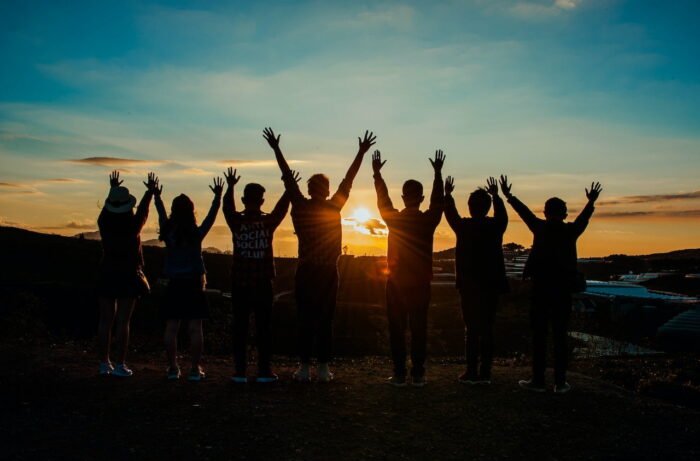 Another important difference, as previously alluded to, is that inpatient and outpatient treatment often vary in duration.
Inpatient treatment is more demanding and, therefore, often lasts for less time – usually 20 to 90 days.
Outpatient treatment, as it fits around a person's other obligations, tends to last between 6 months to a year.
The benefits also vary between the two.
People that opt for inpatient treatment will receive 24/7 medical assistance. This is good for those that have a more severe dependency.
The main benefit of outpatient treatment is that it can fit around a person's responsibilities – it is flexible and less life-consuming.
Unfortunately, unlike inpatient treatment, medical assistance is not available 24/7.
Outpatient is usually more suited for those with less severe substance dependency.
In addition, as many medical experts note, outpatient treatment does not remove the person from their environment.
Therefore, temptations and potential triggers are not removed.
To learn more about choosing between outpatient and inpatient rehab in Newcastle, call us on 0800 326 5559
The Benefits Of Choosing Private Residential Rehab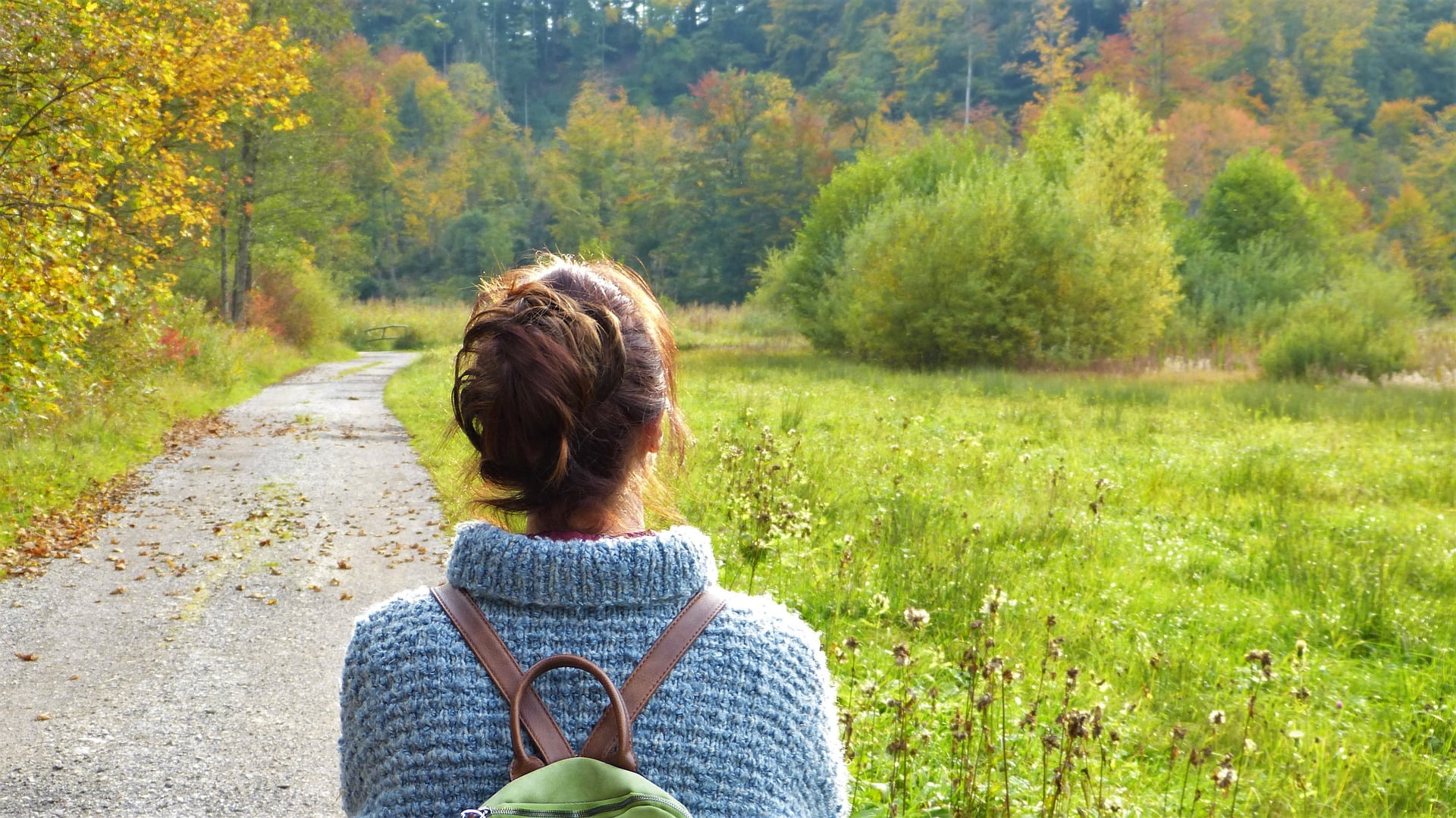 Other than the fact that you can avoid the long delay for treatment that you would experience with NHS rehab facilities, there are many benefits to choosing private residential rehab.
These include:
You will have access to an easy admission route through the OK Rehab referral service.
You will have access to 24-hour support from highly trained medical professionals and addiction recovery specialists.
You will have access to a private, ensuite room with modern technology facilities.
The environment is designed for recovery, so it offers an immersive and calming environment.
Most of our partner facilities are in rural locations for privacy and closeness to nature.
All of your daily needs are catered for, leaving you time to focus entirely on your recovery.
It also offers the absolute best possible opportunity to achieve sustained successful recovery from your addiction.
If you are looking for help with your drug or alcohol addiction, get in touch with our team here at OK Rehab on 0800 326 5559
Admission And Entering Rehab In Newcastle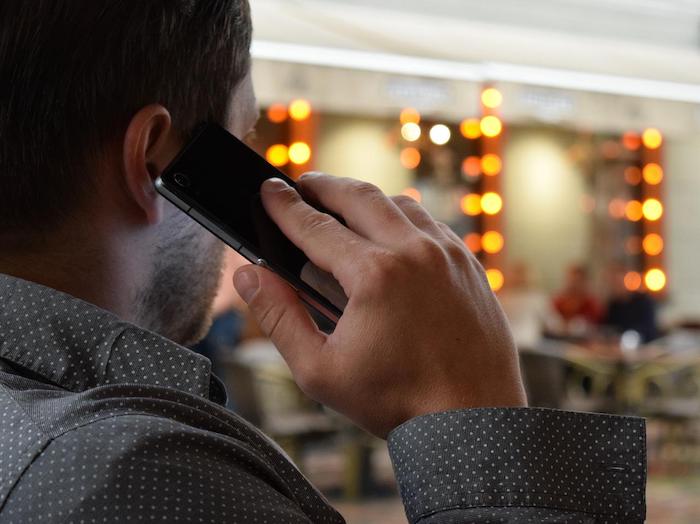 The admission process for drug and alcohol rehab in Newcastle is the same for most people, regardless of the substance and duration of use.
The first step is to ask for a referral or to make a phone call to the desired facility.
Following this, people can expect to have a pre-admission discussion with a medical professional from their chosen facility.
This discussion is aimed at finding the best treatment option, the person's relationship with the substance, and what they hope to get out of the treatment program.
This will also determine potential withdrawal experiences and what might be required to help with the detox process.
When entering rehab, people will then undergo a medical assessment.
This assessment will check the person's mental and physical condition. This will help determine any psychological and physiological needs the person might have.
Following this, people will undergo detox. This is the process of the substance leaving the body.
This varies from substance to substance and will be discussed more below.
To learn more about the early stages of rehab in Newcastle, call us on 0800 326 5559
Will I Have To Go Through Full Detox?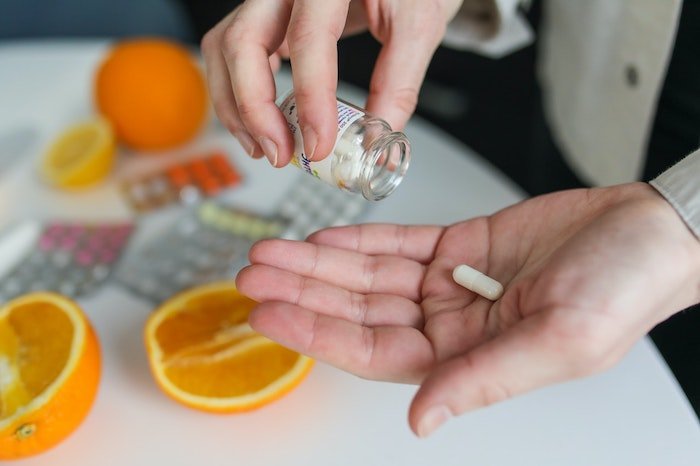 Most professional addiction treatment programmes will begin with a comprehensive detox.
This is an essential part of the recovery process, which not only purifies the body and mind but breaks the physical dependence your body has formed on drugs or alcohol.
This will also help you focus on the part of your recovery that follows detox, which surrounds the psychological aspect of your addiction.
Whilst detox is not without its challenges, the safest and most comfortable way to approach this is with professional medical assistance on hand.
The clinic staff will help you to experience a gradual and safe reduction in substances, which can be medicated where possible, to minimise the occurrence of withdrawal symptoms.
Trying to achieve detox independently is not only potentially lethal but close to impossible to achieve in terms of long-term sobriety.
Detox will usually take around three-to-ten days, depending on the severity of your addiction and what substance(s) you have been using.
It's recommended, however, that this takes place as part of a full 28-day residential rehab programme.
The combined approach of detox and the psychological addiction recovery treatments you will receive has been documented as the most successful form of rehab available.
To learn more about detox and how it might impact your recovery journey in Newcastle, call our team on 0800 326 5559
What Is Dual Diagnosis?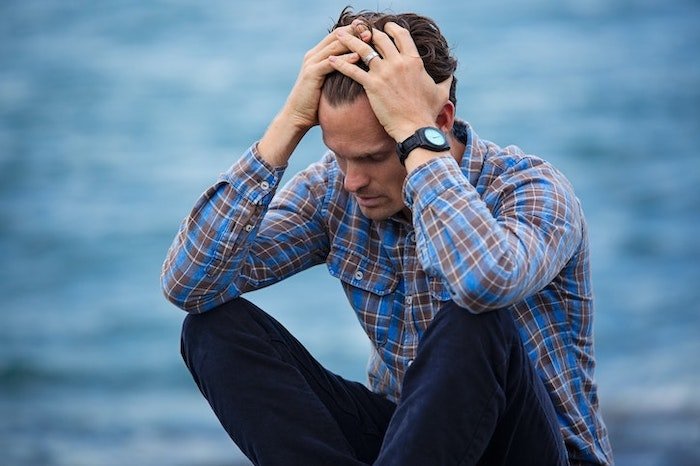 Part of the medical assessment for drug and alcohol rehab in Newcastle is to check for dual diagnosis. You will receive a complete psychiatric assessment when you arrive in order for a psychiatrist to see if you need psychiatric treatment.
A dual diagnosis is when a person has both mental health issues – depression, bipolar disorder, anxiety, for example – and substance dependency.
Studies have found that drug use is common among those that suffer from anxiety or depression.
People use substances to help cope with and alleviate such mental health issues – substance dependency can occur as a result.
However, on the other side, people can develop mental health issues because of substance use.
For example, there is a link between certain substances such as cannabis with a range of mental health conditions, including depression, anxiety, and paranoia.
Unfortunately, both mental health and substance dependency often perpetuate each other – when this occurs, this is a dual diagnosis.
In these cases, any good rehab will work to treat both conditions.
To learn more about mental health support at rehab in Newcastle, call our team on 0800 326 5559
Rehab For Cannabis In Newcastle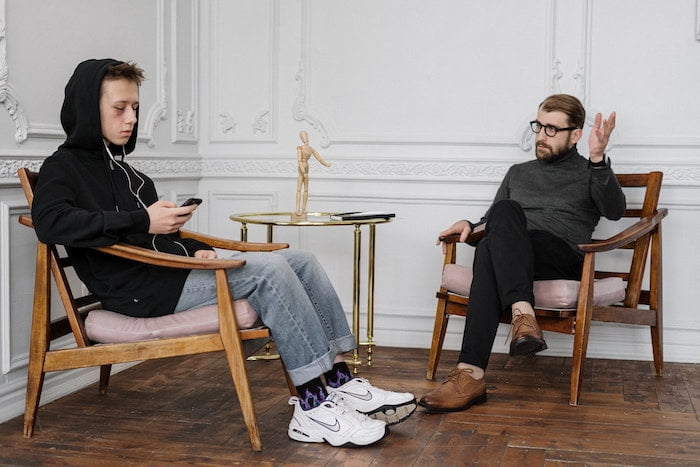 Cannabis is often seen as a less severe substance when compared to heroin and alcohol, for example.
However, cannabis dependency is still serious and can lead to some unpleasant withdrawal symptoms.
These can occur several hours after the final dose and include anxiety, stress, restlessness and insomnia.
Usually, such symptoms will end after several days.
Cannabis withdrawal is straightforward, and medication is not required. However, some rehabs might offer medication to help with paranoia or unsettled sleep.
To begin your journey away from cannabis addiction in Newcastle, reach out to our team on 0800 326 5559
Rehab For Cocaine In Newcastle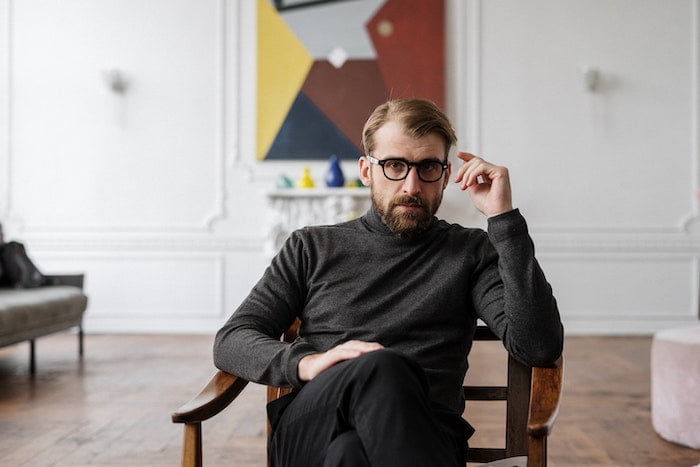 Withdrawing from cocaine, however, can be more difficult and can occur as quickly as half an hour to an hour after the final dose.
Cocaine detox is considered to be primarily psychological, which means that most withdrawal symptoms include agitation, irritability, paranoia, anxiety, and depression.
These are the primary symptoms a cocaine rehab will address.
The withdrawal process for cocaine usually lasts between five days to one week.
To begin your journey away from cocaine addiction in Newcastle, reach out to our team on 0800 326 5559
Rehab For Heroin In Newcastle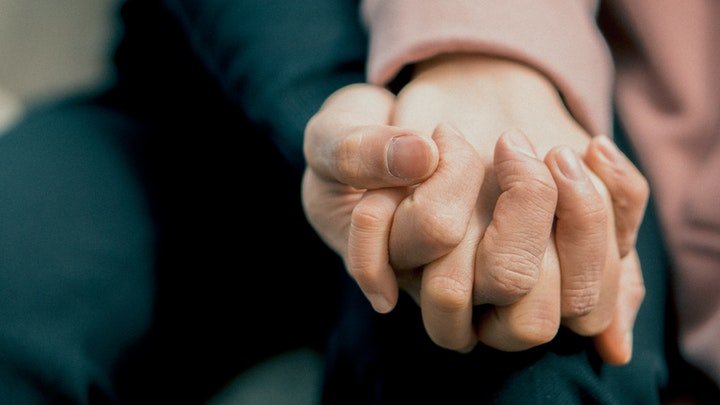 Heroin has probably one of the most difficult detox processes – this is due to how addictive it is as a substance and the impact it has on the body and mind.
It is recommended that people enter residential treatment and have access to 24/7 medical assistance.
Withdrawal from heroin (heroin withdrawal) usually occurs several hours after the final dose and lasts up to ten days.
Symptoms vary from mild to severe. Mild symptoms are still very unpleasant and are often described as bad flu – fatigue, vomiting, diarrhoea, and nausea.
More serious symptoms include breathing issues, hallucinations and hypertension.
Going 'cold turkey' – simply coming off the substance without any assistance – is not advised.
People are often given Methadone or Subutex to help with the detox process.
You will also receive treatment for any other effects of heroin, such as hepatitis.
To begin your journey away from heroin addiction in Newcastle, reach out to our team on 0800 326 5559
Rehab For Alcohol In Newcastle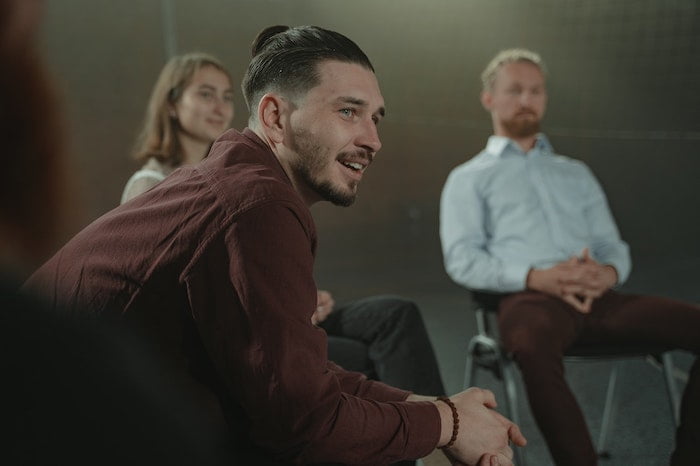 Alcohol detox and withdrawal are also serious, and it is recommended that people enter residential treatment.
Alcohol withdrawal – medically known as Alcohol Withdrawal Syndrome (AWS) – usually occurs several hours after the final consumption.
AWS ranges from mild to moderate to severe.
Mild symptoms include:
Anxiety
Nausea
Flu symptoms
Moderate symptoms include:
Severe symptoms include:
Most symptoms reduce after 24 hours but can last several days.
Medication is often used to help with symptoms of AWS. Most commonly, this involves the prescription of a sedative, such as Librium.
Librium is a benzodiazepine that helps reduce stress, restlessness, and anxiety related to AWS.
Stages of alcohol detox
Alcohol dependence can be confirmed using the Alcohol Use Disorders Identification Test, DSM-5 or CAGE questionnaire.
When you are a dependent drinker, you will build up a strong tolerance to alcohol, and experience unpleasant withdrawal symptoms (alcohol withdrawal symptoms) or alcohol withdrawal syndrome when you stop drinking.
To ensure that the risk of seizures is curtailed our medical team prescribe patients with Chlordiazepoxide, brand name Librium, as they undergo detox as this has been proven to offer more protection against the risk of seizures.
A medically-assisted detox (alcohol detox) is needed to try to prevent the effects of alcohol, such as encephalopathy (Wernicke encephalopathy) and delirium tremens.
To begin your journey away from alcohol addiction in Newcastle, reach out to our team on 0800 326 5559
What Therapy Will I Receive During Rehab In Newcastle?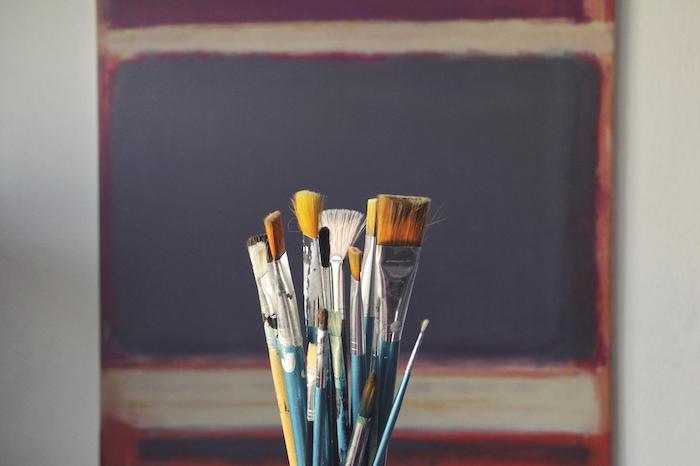 During and following drug and alcohol rehab in Newcastle, people will receive therapy and counselling.
This is aimed at helping the person overcome some of the reasons that might have led them to use a substance in the first place.
For example, it might explore early childhood memories, past trauma, relationships, and social environments.
The type of therapy a person will receive will be dependent upon two factors: the person's needs and what therapy the rehab offers.
However, the most common therapies offered by rehabs in Newcastle include:
CBT focuses on the interaction between thoughts and behaviour. In sum, by changing a person's thoughts – from negative to positive – their behaviours will reflect this.
DBT is like CBT but focuses more on personality disorders and behaviour. For example, it might explore the interaction between depressive thoughts and self-harm.
Holistic therapy involves incorporating activities into the session that improve a person's well-being. This might include art, music, meditation, yoga, gardening or even equine therapy.
Group therapy is a communal therapy where people will meet in a group to discuss their addiction, struggles, and rehab experience. This will be supervised by a professional.
Individual therapy is one-to-one. The person will speak to a counsellor, therapist or addiction specialist who will analyse their experiences and past trauma.
For more information about the various treatment options in Newcastle, call us today on 0800 326 5559
Relapse Prevention And Aftercare In Newcastle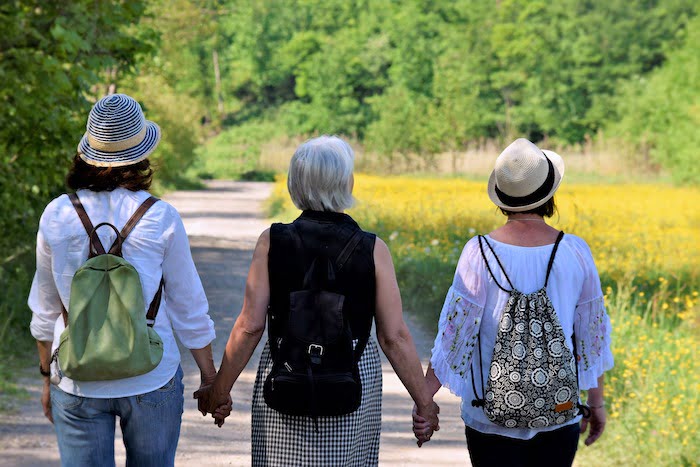 The final two stages of drug and alcohol rehab in Newcastle are relapse prevention and aftercare.
Regardless of the success of rehab, most people are at risk of reusing once they enter their old environments.
Rehab will seek to help counter this by developing a nespoke relapse prevention plan.
This involves working with a medical professional to discuss what might cause relapse – common causes include meeting up with old friends or romantic partners, struggling to adjust to being sober, and dealing with social and/or economic stresses.
Part of the relapse prevention plan is to help the person develop the tools needed to deal with these potential triggers.
Examples of this are:
How to communicate more effectively
When and where to find help
Emotional management
How to avoid certain interactions and environments
To help with relapse prevention, rehabs in Newcastle offer great aftercare programs.
This mostly includes continued counselling and therapy. However, rehabs will also help people contact local services, such as Alcoholics Anonymous (AA), Narcotics Anonymous (NA) and SMART Recovery.
Both AA and NA offer group therapy and incorporate the 12-step approach to recovery that involves giving yourself over to a higher power.
In addition, they will help people find key workers that can work alongside the person to help them maintain sobriety.
For more guidance on relapse and aftercare in Newcastle, call our team on 0800 326 5559
Get Help In Newcastle Today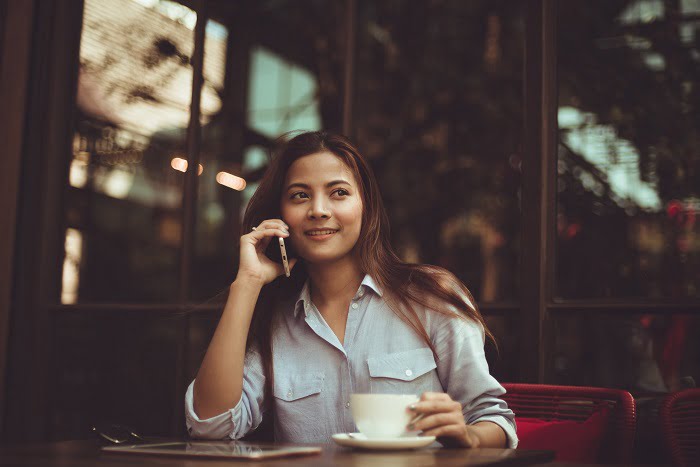 By letting us pass on your information to local providers, we can help you access treatment almost immediately, allowing you to enter recovery safely and with confidence.
We are confident in our ability to offer help and want you to trust us. We have helped many people in Merseyside fight their addiction and want to help you too.
Our friendly staff members can advise you on the most effective form of action and talk you through the many options you have for treatment.
This includes private and statutory addiction treatment. All drug and alcohol rehabs are registered and audited by the Care Quality Commission (CQC).
Don't hesitate to make the first step to a positive future free from the grips of drug and alcohol abuse.
OK Rehab also offers addiction support across the UK, including Scotland, York, Leeds, Manchester, Birmingham, Derby, Lincolnshire, Lincoln, Nottingham, Stoke-on-Trent and Staffordshire.
Call us today on 0800 326 5559 to receive more information about the services we offer