Many people come to the pages and the helplines of OK Rehab for support on drug addiction and information on the process of recovery.
Many others also come to us trying to find out how they can support a loved one, or someone they know in a personal context.
But something that is rarely covered in a lot of advice material, is how to approach this kind of situation if you're an employer concerned about someone who works for you.
An employer, addiction-affected employees can be hard to handle. You have a duty of care, but addiction is a deep-rooted, complex disorder. It affects every corner of a person, often including their work life.
And it can be a very personal issue too, making it very difficult to confront in a professional way. Here, we have a guide to the journey of addiction, from an employers' perspective, to make this process a bit easier for everyone involved.
In 2021, fifty-three people died in the Shropshire area due to alcohol. There are more than 2,300 people addicted to crack cocaine and opiates.
These figures are extremely high.
Whether you or someone you care about has a mild or severe addiction, professional input is essential to improve health outcomes.
To begin your recovery journey today, call our 24-Hour Helpline: 0800 326 5559
Interventions to use at home with a loved one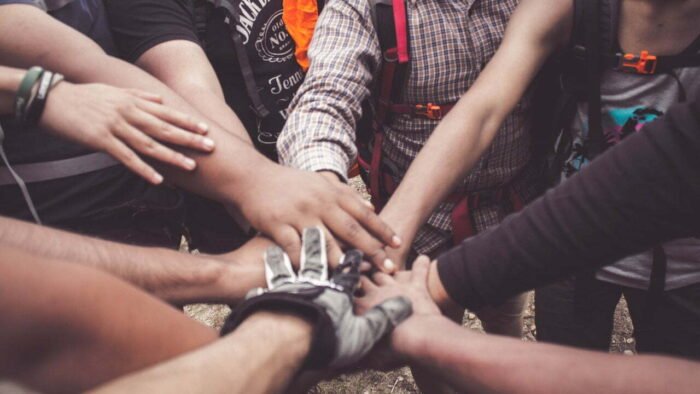 Having a loved one who is deteriorating at the hands of addiction can be incredibly emotional and frustrating to witness. It's important to take care of yourself as well as think about what will help them.
The CRAFTintervention offers a way of supporting the entire household. It's a method that educates people about addiction and in what the best ways to communicate around it.
You'll understand how to set and maintain boundaries and prioritise your own self-care. This is an intervention which supports your loved one towards a drug or alcohol rehab in Shropshire through positive reinforcement.
Alternatively, if you feel your loved one has reached a stage where rehab is essential, then you can ask a professional to assist you in approaching your loved one.
There are usually one or two family members present as well. Together you discuss the addiction, what's occurring as a result of it and treatment options as a way forward.
Signs that reveal you have an addiction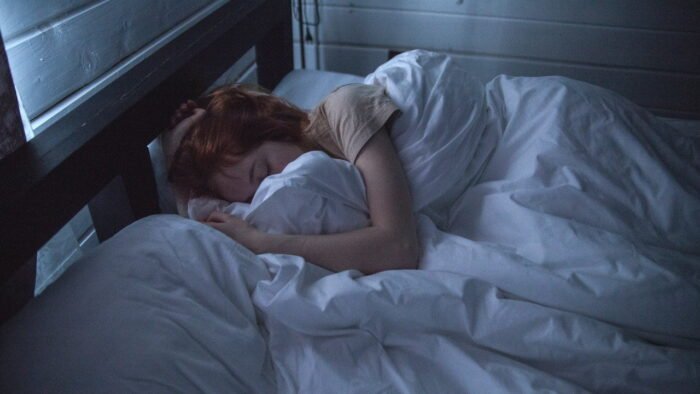 There are some signs that make it glaringly obvious that you have an addiction and that treatment is required.
These include:
Using more and more of the substance.
Thinking about and doing whatever you can to get the substance.
Not being able to stop using.
Feeling you can't face the day without the drugs or alcohol.
Experiencing withdrawal effects when you stop using.
If you're unsure whether you have an addiction, call OK Rehab for a chat and we can support you to see whether you do.
How much is it for a stay at an alcohol rehab in Shropshire?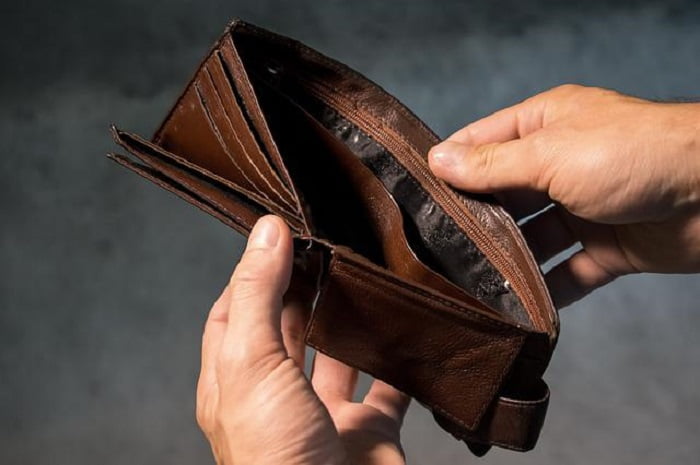 To stay at rehab in Shropshire, it can cost anywhere from £1,000 a week to £10,000 a week. The range in price comes from the type of establishment you opt for and what type of treatment programme you have.
Will health insurance pay for rehab?
In some cases, health insurance policies will pay out for rehab treatment. It's important to check what the policy states around this.
While this can be helpful, it can also make yearly premiums go up in the future.
Some work companies provide health insurance policies to their employees. It's worth looking at the fine print to see if it covers a residential rehab stay and whether you're under obligation to inform your employers if you require rehab support.
To begin your recovery journey today, call our 24-Hour Helpline: 0800 326 5559
Is there rehab funding through the NHS in Shropshire?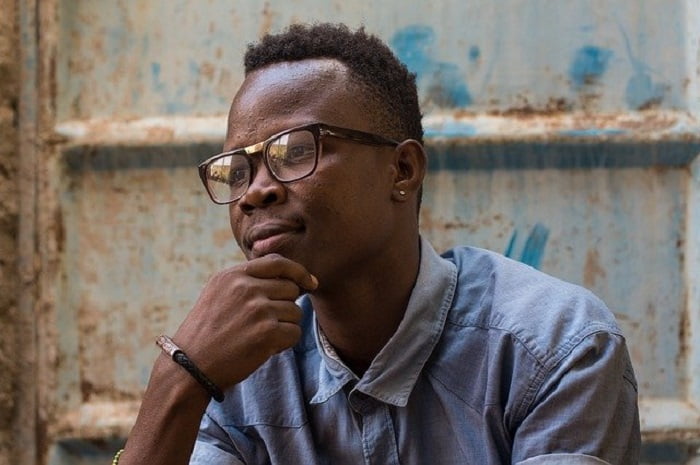 For some people, there is government money set aside to pay for placements at a private clinic. To be eligible, you need to be from a low-income house, be able to demonstrate how committed you are already to recovery, and be in active engagement with NHS alcohol and services in Shropshire already.
To acquire the funding you apply to the local council. It's important to bear in mind that many people try to access this funding so there will be a lot of competition.
The length of a rehab stay and why this is important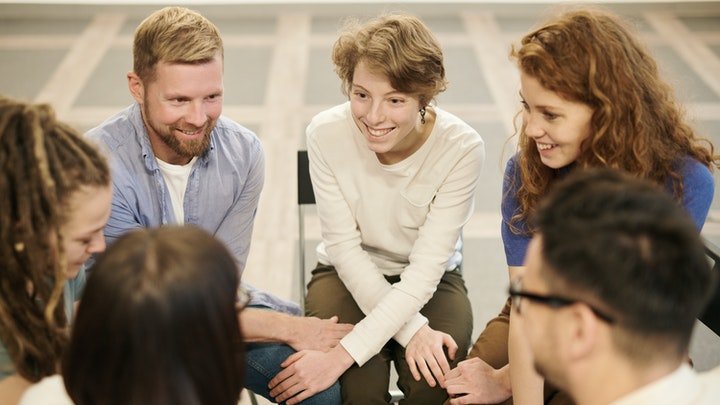 When you enter a drug and alcohol rehab in Shropshire, you'll stay for between one and six weeks usually. The length of time is significant and while shorter stays are available, longer ones are recommended.
Shorter stays (around seven to ten days) are offered to people in crisis who require a medically supervised detox to safely wean off a substance that can cause dangerous withdrawal symptoms (such as alcohol and heroin).
A twenty-eight-day stay is usually how long residents stay. This offers the time and space to experience in-depth therapies, learning, and rehabilitation skills. Some people with complex needs might stay for around six weeks.
NHS and private treatments in Shropshire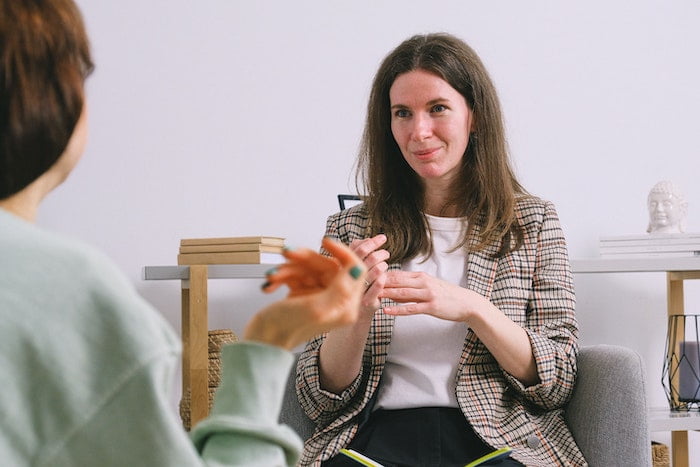 Rehabilitation services in Shropshire are offered through the NHS who provide an outpatient facility and private clinics that are inpatient establishments.
NHS services are for anyone in the Shropshire community who needs a bit of support around addiction.
There are regular group sessions, needle exchanges, drop-in clinics, and some counselling sessions. Staff will probably link you to other organisations too if you need support around money or housing.
Free and NHS-run addiction treatment services in Shropshire include:
1. Bee U – CAMHS Shropshire
Address: Severn Fields Health Village, Sundorne Road, Shrewsbury, SY1 4RQ
Telephone: 0300 124 0093
Website:  https://camhs.mpft.nhs.uk/beeu
2. Shropshire Recovery Partnership
Address: Shropshire Recovery Partnership, Roushil, Shrewsbury, SY1 1PQ
Telephone: 07870 503187
Website: https://www.shropshire.gov.uk/shropshire-choices/i-need-help/care-and-support-for-different-conditions/drugs-and-alcohol-shropshire-recovery-partnership-srp/
3. Telford STARS
Address: Whitechapel House, Whitechapel Way, Telford, TF2 9FN
Telephone: 0300 456 4291
Website: https://www.telfordstars.org/
4. We Are With You – Shrewsbury
Address: Roushill, Shrewsbury, SY1 1PQ
Telephone: 01743 294700
Website: https://www.wearewithyou.org.uk/
Private clinics support people who are ready to stop using alcohol and drugs. The staff team are made up of psychotherapists, alternative practitioners, and counsellors.
Twenty-four-hour care in a substance-free environment where you're given the skills to build a life of recovery means you're in the best place to start healing.
To begin your recovery journey today, call our 24-Hour Helpline: 0800 326 5559
Alcohol detox and rehab in Shropshire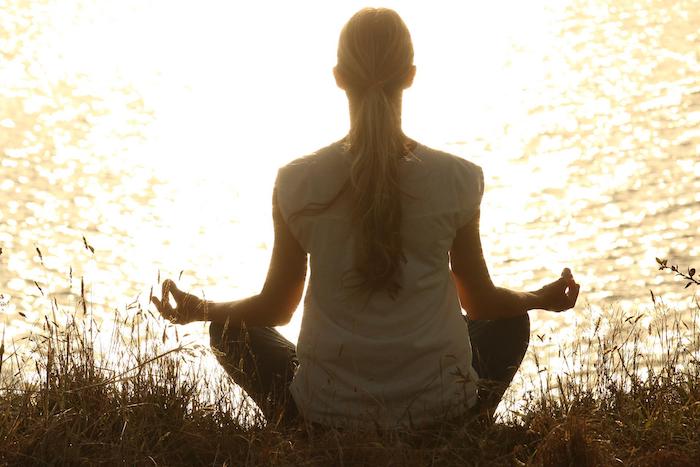 Having an alcohol addiction places a strain on your physical and mental health. Long-term there's an increased risk of cancer, dementia, and other illnesses.
While you might desperately want to quit doing so is notoriously difficult and this is especially so where a dependency has formed.
In fact, if you have a dependency, you'll need a clinical detox to come off alcohol safely.
The withdrawal symptoms of alcoholism include:
Profuse sweating.
Mood swings.
The medication used to wean you off alcohol is called Librium. At an alcohol rehab in Shropshire, you'll have a prescription which will take between seven to ten days to see you through the detox.
When you're alcohol-free, you'll then concentrate on participating with the different activities laid out in your individualised treatment plan.
Every day you'll have group sessions and there are regular counselling sessions so you can fully identify and expressways to change and how this feels.
To begin your recovery journey today, call our 24-Hour Helpline: 0800 326 5559
Rehab for cocaine in Shropshire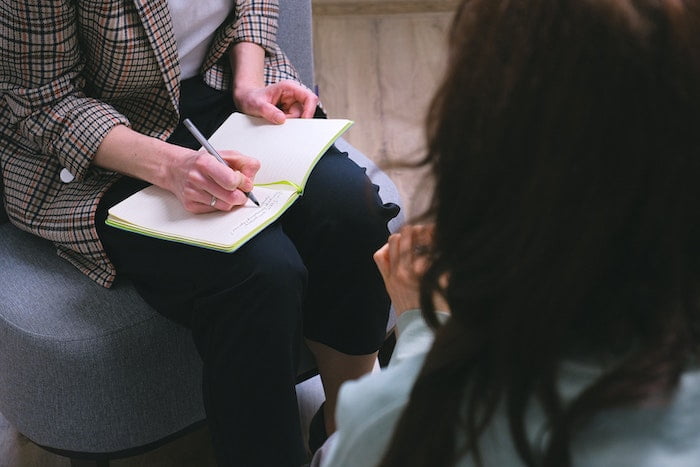 There are many side effects of regular cocaine and crack-cocaine. This is a substance that ravages the mind and body.
Many people also mix, using alcohol at the same time, and this leads to the formation of a toxin in the liver called cocaethylene.
Ongoing use of these substances is linked to:
Colds and flus.
Skin sores and nose erosion.
Low mood, depression, leading on to suicidal thoughts.
Heart problems and disease.
Your treatment programme will support you to heal psychologically. This is because cocaine creates a psychological addiction.
There are different sessions you take part in which will connect you to the body and help you to find a "safe space" within your inner world.
For people with any emotional trauma or who struggle to process emotions, dialectical behavioural therapy (DBT) is an option that will support you to take a healthy handle in this area.
Each day, you'll become stronger in your resolve to quit and your ability to do so long-term.
Rehab for heroin in Shropshire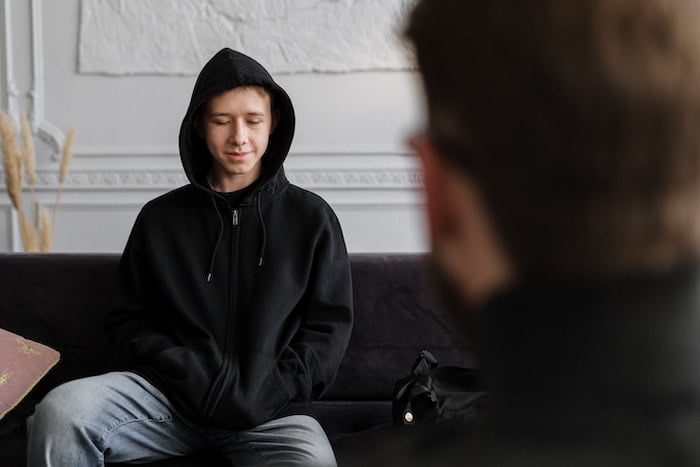 There are various factors that make it hard to quit heroin. Many people don't realise what these are even when heroin takes up such a significant part of their life.
As well as having increasing issues around your blood pressure and respiratory system, heroin impacts the white matter in your brain.
This can actually result in making your ability to make healthy decisions harder.
On top of this, you have the very physical withdrawal symptoms that heroin causes, including:
Feelings of overwhelming.
Runny nose.
Sickness and diarrhoea.
Severe pain in the body.
Rehab treatment will support you through withdrawal in a detox programme that includes a Subutex prescription.
It lasts around a week and at the end of it you'll be free from heroin. It's at this point, that you'll need to face the emotions and memories and any other things that have been numbed by heroin use.
Staff are experts at offering the care and techniques needed to manage triggers and to facilitate healthy behaviours going forward.
Through cognitive behavioural therapy (CBT) you'll find out how to identify the thoughts that lead you to heroin use and how to change these. Practising this across twenty-eight days helps you to form new healthy habits that rewrite the old.
Rehab for cannabis in Shropshire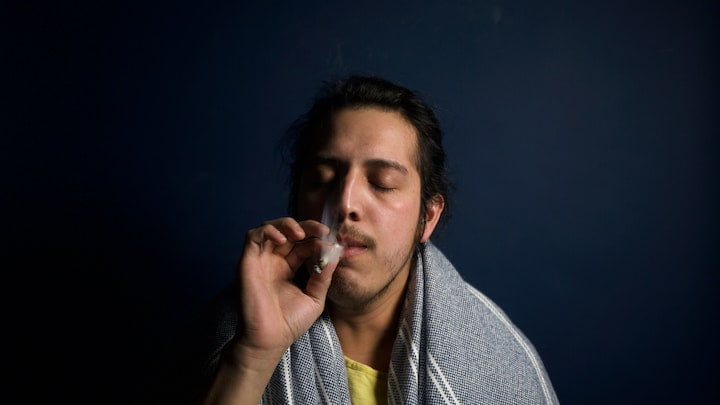 Many people who smoke cannabis don't realise that it releases toxic fumes, which of course enter the lungs. Therefore, one of the risks of long-term cannabis use is lung illnesses and disease.
As well as this cannabis causes various psychological effects including anxiety, depressed moods, paranoia, psychosis, impaired memory, and is actually linked to the onset of schizophrenia.
Withdrawal can be uncomfortable for many people because of the associated symptoms and the fact that it can be hard to break a habit where the habitual activities usually take place.
During your stay at a drug and alcohol rehab in Shropshire, you'll have timetable of activities to follow each day.
You'll have set meal times and nutritious meals provided by the in-house chef-designed especially to support your body and mind to begin healing physically.
There will be group sessions to connect to others and develop in self-awareness. This is great at offering a space of constructive feedback and tips on how to recover
. Your time will be spent finding your inner motivation to change and to find the strength to build recovery from.
To begin your recovery journey today, call our 24-Hour Helpline: 0800 326 5559
A dual diagnosis in the context of a private rehab clinic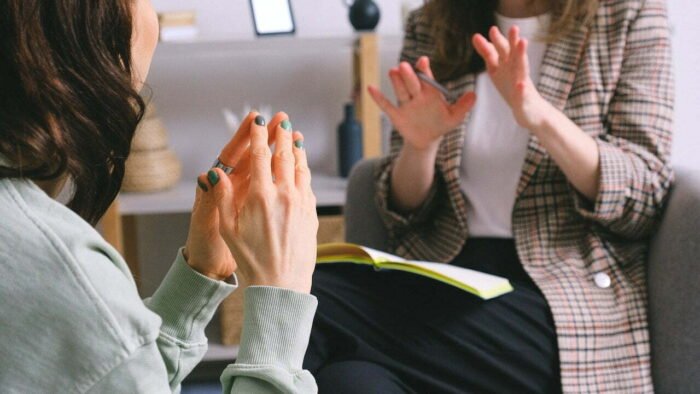 When you first enter alcohol rehab in Shropshire, you'll meet with a psychiatrist or psychotherapist who will assess your needs.
This is so that they can ascertain the most important treatments to support you to heal. Each person is an individual and requires a personal approach in how they're looked after.
During the assessment, it might be revealed that you have a dual diagnosis. This means that as well as an addiction you have a mental health condition.
The two are connected for many people. Alcohol and drugs are common coping strategies for people experiencing negative mental health symptoms. Using substances often in this manner can of course lead to addiction.
Likewise, for the person without mental health conditions they can go on to develop them because of the impact of psychoactive substances on the brain and hormonal balances.
Your treatment programme will include therapies that address your mental health condition as well as the addiction. A doctor might also prescribe medication to help support with mood and/or mental health symptoms.
Many organisations across the UK offer free mental health support, whether you are also suffering from addiction or not.
Some of these include Mind UK, Young Minds, Rethink Mental Illness, Samaritans and Papyrus.
How a private clinic helps you to plan around relapse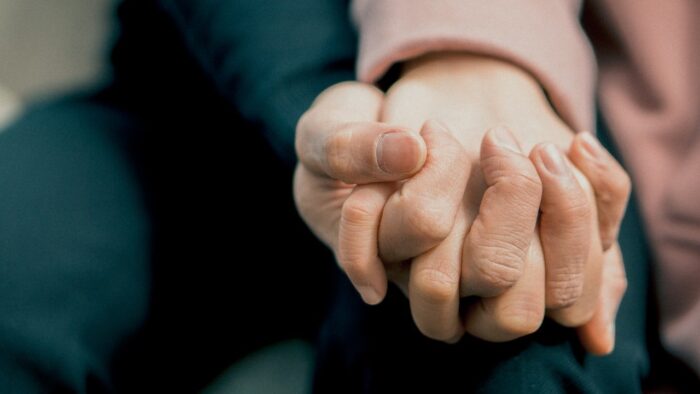 As a rehab resident, you'll have sessions aimed at equipping you to remain sober when you get home. This is important.
Although you'll have many new habits and coping mechanisms in place to support you to manage triggers, it's important you're prepared to prevent relapses and to know what to do if you do.
The relapse prevention plan you create will outline the various techniques you find helpful, as well as steps to take that, will help you develop a healthy lifestyle without substances.
As well as this, there will be clear direction on what to do and who to call if you should relapse.
It's important to return to sobriety as quickly as you can; this can actually strengthen the ongoing recovery journey as you learn how to manage yourself more effectively going forward.
If not rehab, then where else can you go for support in Shropshire?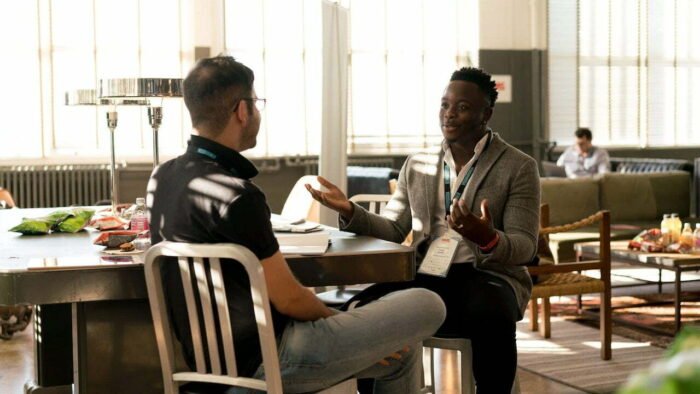 There are a few other organisations that support people around addiction and recovery in the Shropshire area.
NHS drug and alcohol services. These are for anyone who's in active addiction in the area. It's a free service. You'll be assigned a caseworker who will assess you and make recommendations as to what weekly groups will benefit you. Sometimes there is some one-to-one support available, but it's useful to be aware that NHS services do tend to be stretched.
For people who relapse, a home detox might be approved if you're assessed as being able to cope with medication at home without the guidance of medical staff.
SMART Recovery groups are useful when people need reminders and steps on how to manage sobriety on a day-to-day basis.
Alcoholics Anonymous, Narcotics Anonymous and Cocaine Anonymous groups are available online and in some local community spaces. These are beneficial if you're looking for regular social connections and clear guidance on how to approach recovery.
Perhaps you're concerned about how a family member is processing your addiction, you can suggest they access a support organisation such as Al-Anon, Nar-Anon, or AdFam.
How to tell if your employee is fighting an addiction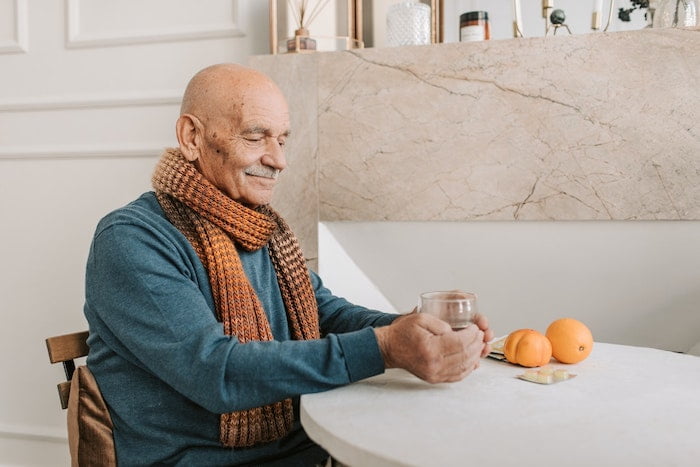 In a work context, many of the signs and symptoms of addiction will probably be different to what they'd be if it was, for example, a family member, a friend or someone you lived with.
But if you notice any of the following, it could be a good time to reach out to them in some way:
A decline in the quality of the person's work
A decrease in hygiene
A decline in overall productivity
Saying regularly that they feel unwell with headaches and nausea
Regularly phoning in with illness at the last minute
Decreased concentration
Every case of addiction is different, so different approaches will likely be required. Different signs could show up too and you could get a different reaction when you attempt to talk to them about their potential problem.
Don't be too surprised if their first reaction in the discussion is denial – this is extremely common. You should also tread very carefully when discussing potential addiction issues with employees for various reasons.
The first is that they might not have an addiction at all and if you immediately go in all guns blazing and you've misunderstood their situation, you could end up in a very embarrassing and unprofessional situation.
Second of all, if you're correct and they actually are suffering from an addiction, the reaction you're most likely to get is one of denial, embarrassment and maybe even anger. Without expert support and guidance, this can be very hard to handle.
Be careful, do your research and keep an eye on the person you're concerned about. Then, the next best step will be contacting OK Rehab, to talk through all of your concerns with us.
In addition to our professional experience, we're made up of people who've been through addiction issues, so we know it as a subject inside and out.
If you speak to us, we'll be able to advise you on the best course of action for your specific situation. In addition, any advice that we give on this page will inevitably be generalised, meaning it won't apply to everyone.
An in-person conversation will put us in a much better position to advise you specifically. Especially because employer-employee relationships and work environments in general, are some of the hardest places to approach a potential drug addiction issue.
To begin your recovery journey today, call our 24-Hour Helpline: 0800 326 5559
How to support an employee fighting addiction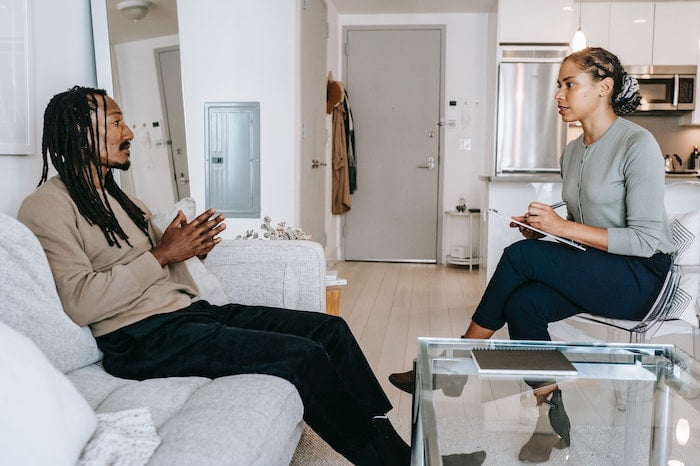 If you've noticed any of the signs above, but still aren't sure how to support your employee through their addiction, then this is the segment for you.
If your employee is struggling with addiction, it's very important that, on a company and individual level, you offer as much support as you can give.
The next point will of course depend on the specific nuances of the situation, but for a lot of people, support from work is the only support they'll be able to get from people they know.
Although we did warn before that you should be careful with this approach, speaking to them in private and with the advice of an organisation like OK Rehab is most likely the best approach.
If you're sure they have a problem, encourage them to seek help in whatever way suits them best.
If they've already looked into it themselves and are going through addiction treatment, whether it's as a result of your advice or if they did it alone, the best thing you can do is ask them what they need and then provide whatever they ask for. Then, just keep an eye on them to make sure they're ok.
Finally, like with any sensitive situation, it's also extremely important that you keep any information about an employees' addiction fully confidential. If anyone else at work finds out, it has to be on their terms.
Many people don't seek help, because of a fear of judgment and/or embarrassment. As we said before, make sure any conversations you have are entirely private and don't let on to anyone else at the company about the situation without the express permission of the person affected.
Interventions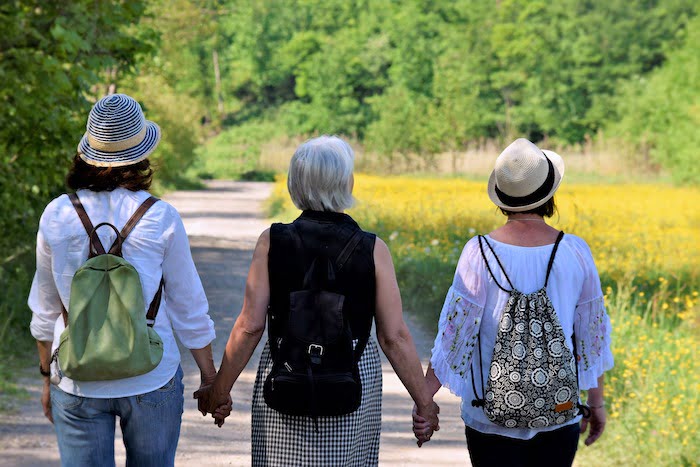 Whether it's someone you care about personally, someone you work with or someone who works for you, reaching out to someone about addiction can be incredibly hard.
In addition to offering support for those struggling with addiction who reach out to us, we also offer an intervention programme, to help get through to those who are in denial.
All you need to do is call the number listed at the bottom of this page and we can help arrange whatever you feel the person you're concerned about might need.
How to get an employee help for drug addiction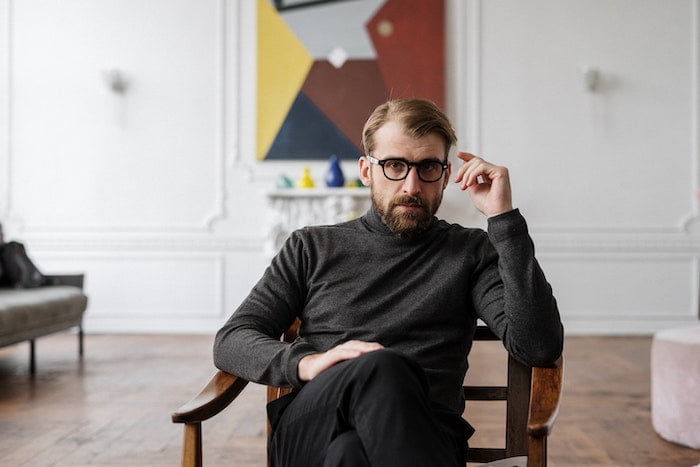 This is a tricky one, as treatment is likely to work best when the person being treated is getting help for themselves. However, as we mentioned previously, our intervention service is available to anyone.
Even if the situation you're thinking of probably won't require something that drastic, our helpline is also always open. You could also find out what drug and alcohol rehab facilities are available in Shropshire, so you'll be in a position to make suggestions under the right circumstances.
In an on-the-phone assessment with us, we'll ask you a series of questions to get a better idea of your employee's situation.
Topics of conversation may include what specific changes in behaviour you've noticed, whether you've expressed your concerns to them already and what circumstances the employee seems to be in overall.
And, as a side note, if they choose to speak to us themselves to be assessed for treatment, another set of typical questions will emerge.
These are:
How long they've been addicted for
Who else knows about their addiction
What they're addicted to
Upon the discovery of an addiction problem, many employers would have the instinct to send their employee home. But, if they're comfortable with it, keeping them in a regular work environment, whilst making it clear that the company will support them, could be the best thing that you could do for them.
No matter what perspective you're reading this from, if you're here, then it's likely you'll want to know more about drug and alcohol rehab in Shropshire. Many of the mental and physical health treatments we're going to go over in a bit are available in Shropshire on a local level.
There are also two major residential rehab facilities, in Shrewsbury and Telford. If you're looking to attend either of these places, we'd highly recommend that you fully research both and compare them, to decide which one is best for you.
This is also something that we can help you with at OK Rehab if you really can't decide or are unsure of which one to choose.
To begin your recovery journey today, call our 24-Hour Helpline: 0800 326 5559
What's available for employers?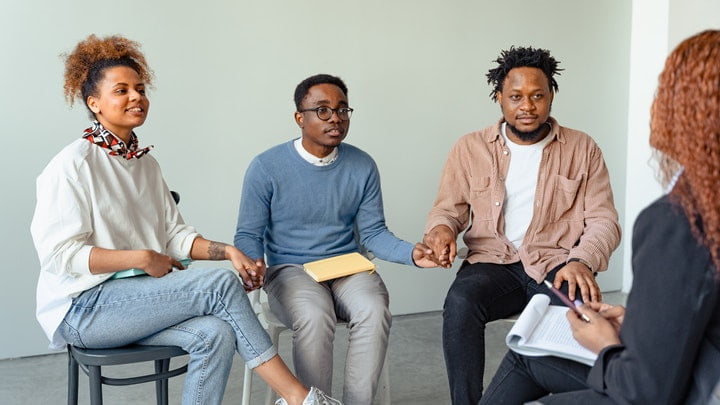 Something else important to do if and when you find out that an employee at your company is struggling with addiction: make sure that both you and your team know everything you can find out about the process of recovery.
Being aware of what their treatment options could be going forward, for example, could really help them to feel more comfortable as they go through this process. As a start, we have a little guide to treatment below. But as this is such a vast subject, there's no such thing as too much research.
In addition to this, making sure your work environment is fully suited to someone going through addiction is a really good start. Offering any resources for mental wellbeing you have available is something good to do in general, but it could also really help with this scenario.
Setting up support networks is even something you could work on whilst the person is staying at residential rehab if that turns out to be the kind of treatment they go for.
Finally, take a look at your company policies and how they could affect someone with addiction and implement any necessary changes as soon as you can.
What to do if you're struggling with addiction yourself in Shropshire
The other side of this coin is, of course, if you're looking into addiction treatment in Shropshire for yourself.
We discussed OK Rehab's helpline earlier, but now let's look at it from an addicts' perspective. After a conversation with you, we'll create a personalised treatment plan. The treatments in that plan will either fall under the umbrella of inpatient or outpatient or to put it in simpler terms, residential or at home.
The primary difference between the two is the environment in which you're treated, rather than the treatments themselves.
For example, therapy and counselling are both often staples of both inpatient and outpatient treatment. But in residential rehab, it will be within a context and a schedule of other treatments, in a specific centre. Specific types of evidence-based treatments include cognitive behavioural therapy, motivational interviewing and dialectical behavioural therapy.
In comparison, therapy and counselling during outpatient treatment feel less intense, although it will still likely happen alongside other treatments. Other common treatments are group therapy, art therapy, reflexology, massages and support groups such as Alcoholics Anonymous and Narcotics Anonymous.
And, whether they're inpatient or outpatient, nearly all addiction treatment plans start with some form of detox, to physically remove any and all drugs and alcohol from your body.
If you have any alcohol-related concerns for yourself, a colleague and employee or even a loved one, OK Rehab will always be there to guide you on where to go.
Every rehab in England and Wales that we work with is vetted by the Care Quality Commission.
Get help for addiction anywhere in Shropshire, including in Shrewsbury, Ludlow, Telford, Oswestry, Whitchurch, Market Drayton, Newport, Ellesmere, Bridgnorth, Much Wenlock, Bishops Castle and many others.
All you need to do is call 0800 326 5559.