According to multiple news sources, drug-related deaths in Worcester have risen within the last 12 months.
It is also estimated that in the wider Worcestershire area, around one in three adults drink at a level that is harmful to their health.
If you are currently struggling with drug or alcohol issues, we urge you to reach out for professional help. Know that you are not alone, and support is available to you.
For bespoke care at a drug and alcohol rehab in Worcester, contact OK Rehab today and speak to a helpline adviser who can offer support and advice.
Remember, it is never too late to take charge and end your alcohol or drug addiction.
Get alcohol and drug rehab in Worcester for a variety of addictions including binge drinking, alcohol addiction, benzodiazepine addiction, Buprenorphine addiction, cannabis use disorder, crack cocaine addiction, ketamine addiction, opioid use disorder, heroin addiction, cocaine dependence or cocaine addiction, any physical dependence or codependency, substance use disorder, and behavioural addictions such as gambling addiction and eating disorders.
Begin the pre-admissions assessment for a rehab clinic in Worcester by calling us today on 0800 326 5559
What is an intervention?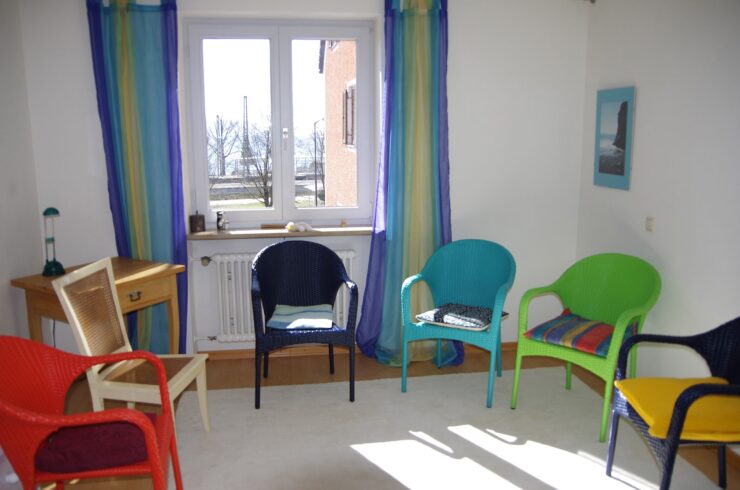 An intervention refers to a planned confrontation often instigated by friends and family who are worried about a loved one facing addiction.
Interventions are often the most successful way to help your loved one to see the severity of their addiction.
This is because denial is a huge part of alcohol and drug addiction, with most people unable to see how problematic their drug usage is.
At OK Rehab, we can recommend the most influential and professional interventionists in the Worcester area.
By working with a professional interventionist your family and loved one can benefit from a variety of tips and a wealth of support.
A professional interventionist will be able to determine what kind of approach is most successful.
Whilst a traditional confrontation may seem like the right way to go, it isn't always beneficial. In cases like this, the CRAFT approach may be recommended.
CRAFT stands for Community Reinforcement and Family Training. It is designed for families to help their loved one into rehabilitation in Worcester through positive reinforcement.
If you are ready to plan an intervention reach out to OK Rehab today for professional, quality support.
Make sure that your loved one gets the help they need from a rehab centre in Worcester by calling us today on 0800 326 5559
What Are The Common Symptoms of Addiction?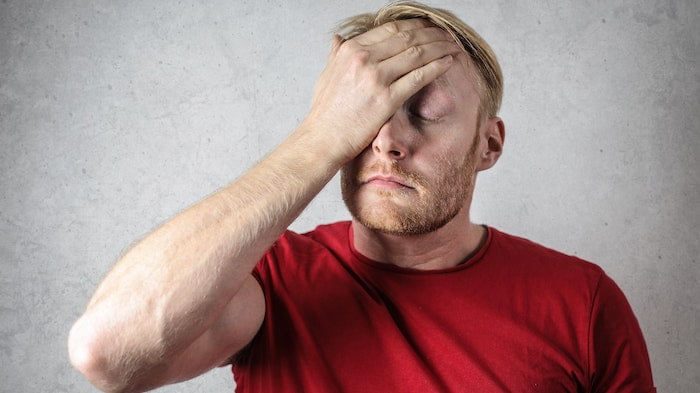 Addiction presents itself in many ways, affecting our thoughts, feelings, and behaviours. If you are wondering how to spot addiction in yourself or a loved one, these key signs may help:
Physical symptoms
Weight gain or weight loss
Persistent flu-like symptoms
Bloodshot eyes
Pupils that are larger or smaller than usual
Changes in appetite
Pale skin
Unpleasant body odour
Changes in speech
Mental symptoms
Emotional instability
Low self-esteem
Anxiety
Depression
Schizophrenia
Behavioural symptoms
Spending beyond your budget
Neglecting work and social events
Sleeping more or less than usual
Experiencing relationship problems
Hiding your substance use from others
Only spending time with people who take drugs or alcohol
Engaging in criminal activities
Marked changes in personality e.g. behaving more violently or more defensively
Evidently, this list is not exhaustive. However, it does cover many of the symptoms that can arise from long-term substance abuse.
If any of these symptoms seem familiar, talk it over with our expert team today by calling us on 0800 326 5559
What is the CAGE questionnaire?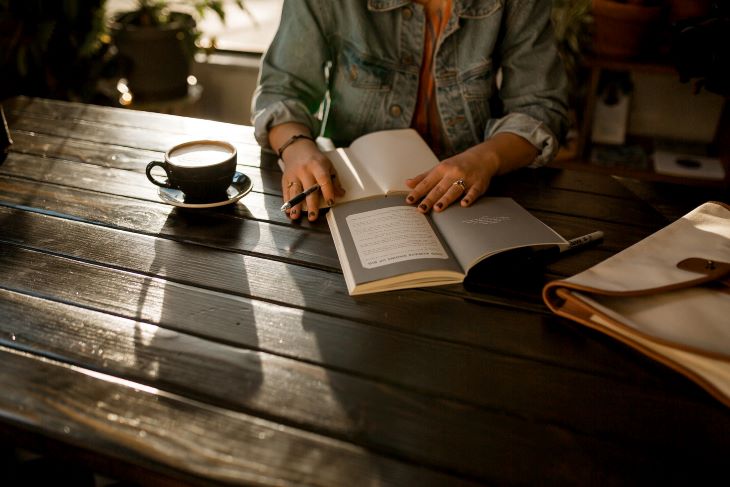 The CAGE questionnaire, also known by the name CAGE-AID to include drugs, is a preliminary test used to determine substance abuse dependency in adults.
It is widely used in the diagnosis of substance use disorder within the UK.
The questions of the CAGE-AID are as follows:
Have you ever felt you ought to cut down on your drinking or drug use?
Have people annoyed you by criticizing your drinking or drug use?
Have you felt bad or guilty about your drinking or drug use?
Have you ever had a drink or used drugs first thing in the morning to steady your nerves or to get rid of a hangover (eye-opener)?
A score of 2 or above on the CAGE-AID questionnaire signifies a serious problem with substances where professional help via a drug rehab in Worcester is advised.
Learn more about the CAGE questionnaire and how it can help you find the right addiction treatment services for your needs by calling us on 0800 326 5559
How much does drug and alcohol rehab in Worcester cost?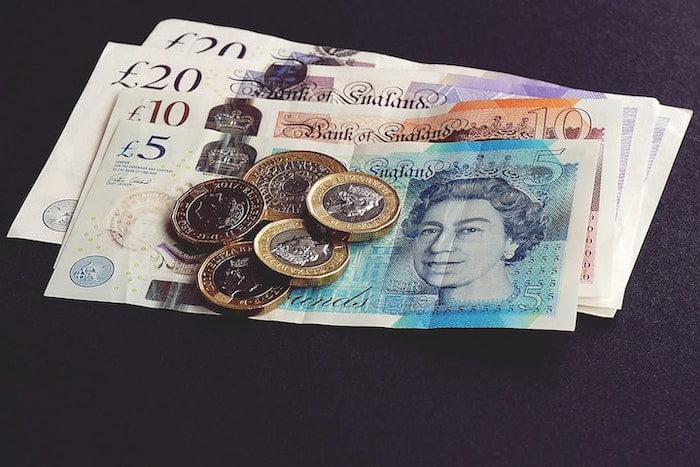 The cost of rehab in Worcester depends on how severe your alcohol or drug addiction is and how well you respond to treatment. Most patients stay in drug and alcohol rehab in Worcester for around 28 days.
On average, a 28-day stay at a residential facility begins at around £495 per day to £1,000 per week. This makes a near-month-long stay estimated at £4,000 to £14,000.
There are also more luxury clinics available in Worcester that offer treatment beginning at around £70,000.
This can be out of budget for many patients which is why, by calling today, we can source treatment within your price range.
These luxury programmes are often attended by celebrities and include personalised amenities such as private trainers and nutritionists.
For a personalised estimation of how much your time at a rehab clinic in Worcester will cost, give our team a call on 0800 326 5559
Is rehab in Worcester covered by health insurance?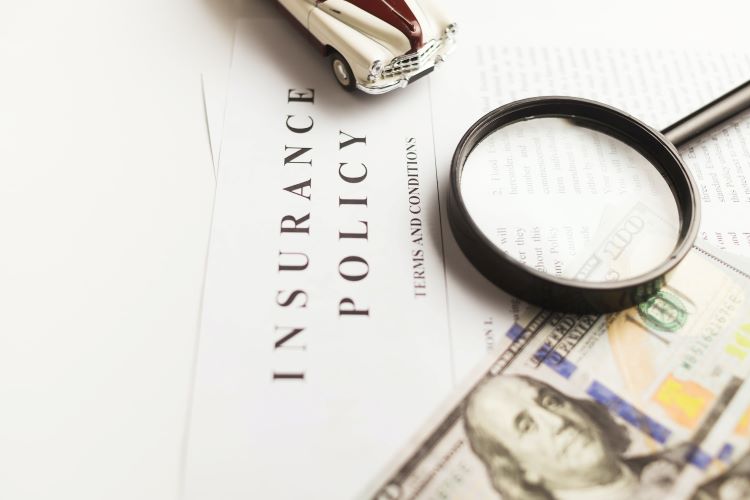 Nowadays, most health insurance providers such as BUPA and AXA now include alcohol and drug addiction treatment within their policies.
However, we advise you to check the terms and conditions of your individual policy, especially if you are wanting your policy to cover the total cost of treatment.
Deciding to use health insurance to pay for rehab is entirely your decision.
Some people opt against this due to their health insurance being offered through work, this means you will more than likely have to disclose information about your addiction to your employer.
To avoid this, patients will instead pay for rehab themselves or ask for financial support from friends and family.
To get help using health insurance to pay for addiction treatment in Worcester, talk to our experts today on 0800 326 5559
Is drug and alcohol rehab in Worcester available on behalf of the NHS?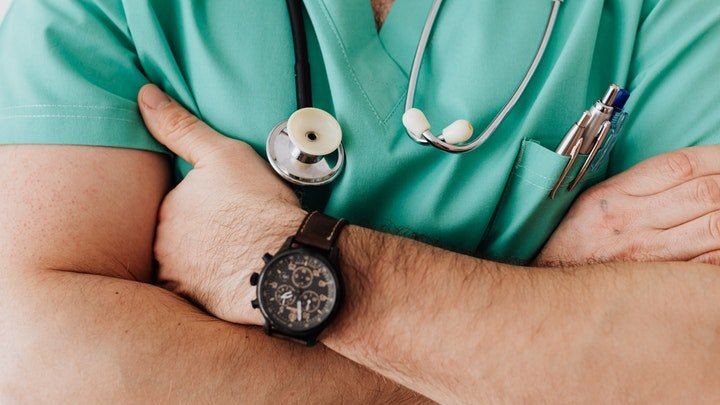 In short, yes, drug and alcohol rehab is available on behalf of the NHS. However, there are certain criteria you must meet before being admitted.
Due to cuts in government funding, patients are first placed on a waitlist that can span over 12 months.
To apply for funding for a place in a residential treatment centre in Worcester, you must write to your local council.
This is because the NHS doesn't own residential clinics and instead has access to a small number of private clinics. Doing so makes treatment, sadly, inaccessible to some patients.
Waiting for a decision from your local council can take some time depending on the volume of applicants at a given time, which is usually quite high.
When opting for NHS addiction treatment, most patients tend to choose outpatient care.
Whilst there is still a waitlist in place, it is not as long as inpatient treatment. However, outpatient treatment is unlikely to be successful for those with severe addictions who require around-the-clock care.
In cases like this, we urge you to reach out for immediate support through OK Rehab for admission to a private drug and alcohol rehab in Worcester.
If you'd like to learn more about how the NHS can help you beat addiction in Worcester, give our team a call on 0800 326 5559
How long does rehab in Worcester last?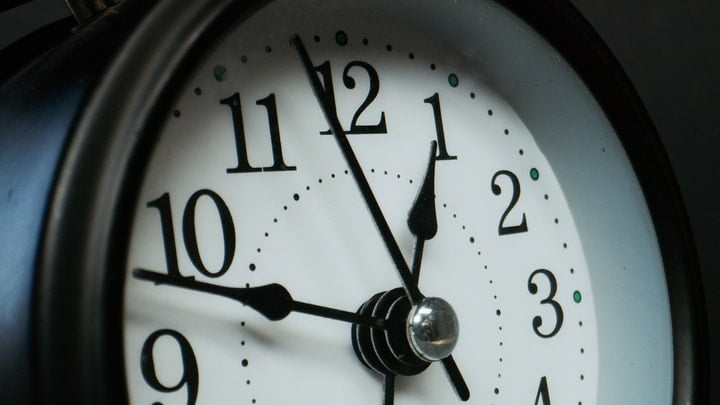 Most patients tend to admit themselves to residential treatment for around 28 to 30 days. A month-long stay is the most popular treatment length as it provides results without patients having to spend too much time away from family or work commitments.
However, a benefit to private treatment is that you can choose a treatment timeframe that suits you.
Some patients opt for just a week-long alcohol or drug detox before moving back home.
On the other hand, some people with severe addictions stay in rehab for anywhere between 6 months to a year.
This ensures they are receiving bespoke care to help them break all dependencies on drugs or alcohol.
Discover how long your stay at rehab in Worcester is likely to last by calling us on 0800 326 5559
What are the differences between NHS and private addiction treatment in Worcester?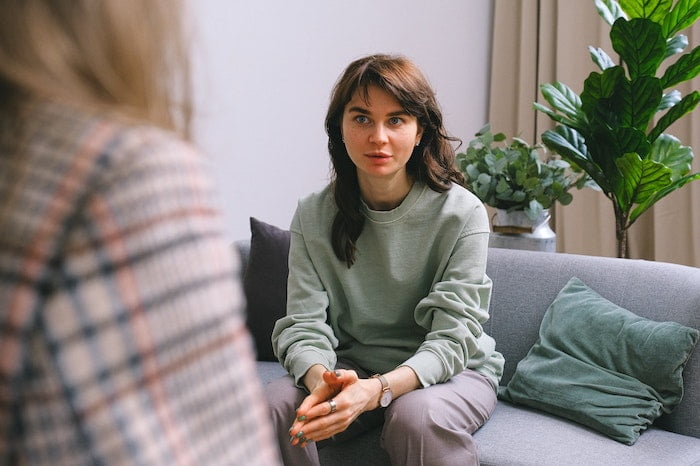 As mentioned above, the main difference is accessibility. Whilst NHS treatment involves waitlists, private treatment does not.
Instead, you will be admitted to a clinic of your choice within a number of days.
Whilst NHS treatment is free, sadly private treatment is not. However, this doesn't mean that you cannot access it.
Fortunately, many rehab clinics accept medical insurance and work directly with patients to devise a treatment plan suited to their budget.
Payment plans are also on the rise with patients paying for treatment in monthly instalments. For immediate, personalised care, we recommend choosing private addiction treatment.
OK Rehab can source the best treatment in Worcester to help you break your addiction to drugs or alcohol.
Statutory-Funded Addiction Services in Worcester:
Here is a list of other addiction services within the area.
1. Change Grow Live
Address: 67 Bradford St, Walsall WS1 3QD
Telephone: 01922 669840
Website: https://www.changegrowlive.org/content/beacon-recovery-service
2. Cranstoun Here4YOUTH
Address: 1 Castle St, Dudley DY1 1LA
Telephone: 01384 241440
Website: https://cranstoun.org/
3. Turning Point
Address: The Old Library Centre, 65 Ombersley Street East, Droitwich, WR9 8QS
Telephone: 07815 174826
Website: https://www.turning-point.co.uk/
Other services you can access for addiction include Samaritans, Mind UK, Rethink Mental Illness and Papyrus. You can also get help from the NHS.
Other organisations which can offer you support for free include NHS Foundation Trust, Turning Point, We Are With You, National Association for Children of Alcoholics, Change Grow Live, Al-Anon and Alateen.
Rehabs and organisations are advised by the American Society of Addiction Medicine and the National Institute for Health and Care Excellence so you are in safe hands with person-centered care.
You might also be offered sober living houses as part of your aftercare once you go home from rehab in order to help you maintain your sobriety and help with relapse prevention.
To learn more about what both the NHS and private rehab services have to offer you, give our team a call today on 0800 326 5559
Should I choose inpatient or outpatient care?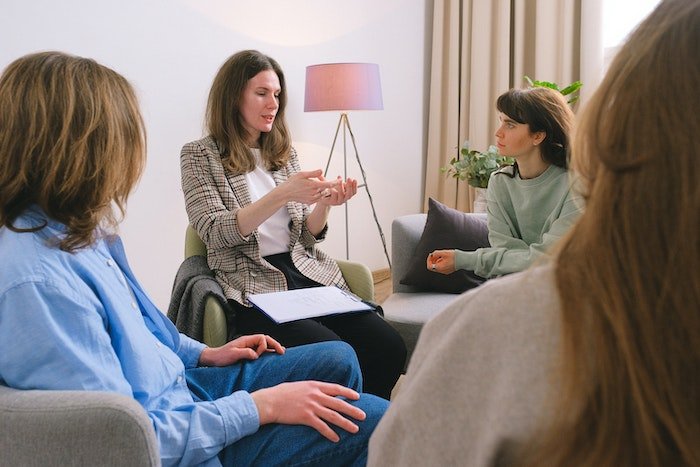 Inpatient care is the most commonly recommended form of treatment as it can help patients break dependencies without triggers or distractions nearby.
This means you will move into a residential facility for the duration of treatment, which is why it's also called residential rehab.
Inpatient treatment often provides the most long-lasting results since staff are on hand 24 hours a day to provide support.
You will also be receiving treatment in a supportive and inclusive environment, helping you to surpass recovery milestones with a support network by your side.
Alternatively, outpatient treatment can also provide amazing results for those who want more flexibility over their treatment.
This is most successful for those who have a mild dependency.
During outpatient treatment, you will attend daily sessions like therapy, addiction counselling and progress meetings.
Other types of therapy include Acceptance and Commitment Therapy, acupuncture, art therapy, cognitive behavioural therapy, dialectical behaviour therapy, drama therapy, Eye Movement Desensitization and Reprocessing, group psychotherapy, motivational therapy, Rational Emotive Behavior Therapy, brief intervention, contingency management, coping mechanisms work therapy, equine therapy, family therapy, group therapy, individual therapy, mindfulness, motivational interviewing, music therapy, and talking therapies.
This form of treatment requires willpower as triggers and distractions are harder to avoid when living at home.
For help choosing between inpatient and outpatient care, call us today on 0800 326 5559
Alcohol detox at rehab in Worcester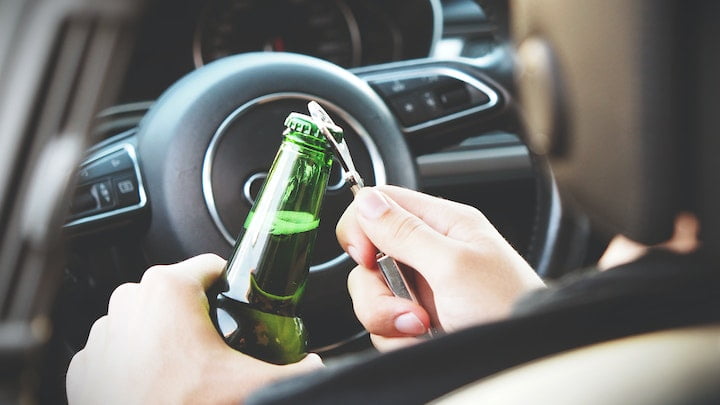 The detox process is the first step in the residential rehab programme for most patients. It involves removing all toxins from drug and alcohol abuse from the body in a controlled and medically supervised environment.
Whilst a detox can be challenging, it can help you to break all physical dependencies on alcohol. From here, you can begin a tailored therapy programme to help you heal psychologically.
During the detox process, you are likely to experience alcohol withdrawal symptoms. These will present as your body adjusts to life without alcohol.
Whilst they can be unpleasant, staff are on hand to assist and can issue prescription drugs if it is required. The most commonly used prescription drug is Librium (a benzodiazepine). Librium reduces anxiety and alcohol-related withdrawal symptoms.
Most detoxes last around 10 days. It is important to remain in treatment for this time as doing so will reduce the chances of seizures and the development of delirium tremens (DTs).
After your detox is complete, staff will encourage you to remain in rehab for an additional 3 weeks if they believe you would benefit from the additional support.
These 3 weeks will be spent on psychological healing through a personalised therapy programme, addiction counselling, relapse prevention workshops and trigger identification.
For those who are unable to detox in a residential facility in Worcester, a home detox will be advised. During this form of treatment, medication will be sent to your home address to ease withdrawal symptoms.
However, you will be required to make daily contact with your support team so that they can ensure your safety and progress.
For more information on home detoxes, speak to a member of the OK Rehab team today.
Complete stages of alcohol detox
Alcohol dependence can be confirmed using the Alcohol Use Disorders Identification Test, DSM-5 or CAGE questionnaire.
Dependent drinkers will have built up a strong tolerance to alcohol, and experience unpleasant withdrawal symptoms (alcohol withdrawal symptoms) or alcohol withdrawal syndrome when they stop drinking, so these symptoms need to be managed carefully.
To ensure that the risk of seizures is curtailed our medical team prescribe patients with Chlordiazepoxide, brand name Librium, as they undergo detox as this has been proven to offer more protection against the increased risk of seizures.
A medically-assisted detox (alcohol detox) is needed in order to try to prevent the effects of alcohol, including encephalopathy (Wernicke encephalopathy) and delirium tremens.
Overcome the disease of alcohol addiction with the help of a rehab in Worcester by calling us today on 0800 326 5559
Cocaine rehab in Worcester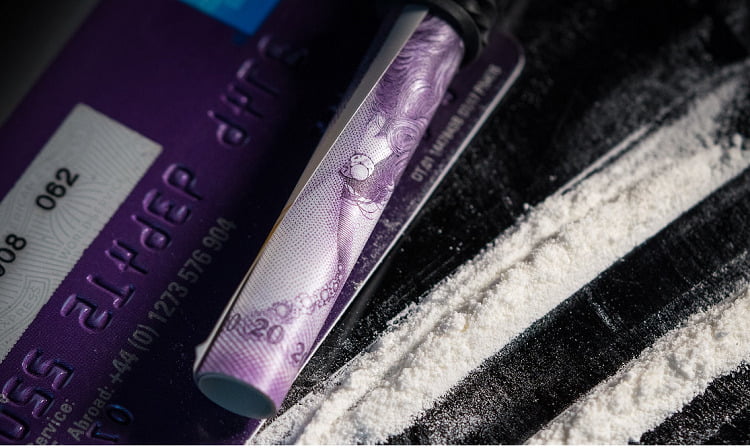 Cocaine typically appears as a powdery-white substance and is highly addictive. Whilst most people begin to take it at parties and when socialising, doing so can quickly turn into a dangerous pattern of misuse.
Cocaine addiction requires intense therapeutical treatment to overcome, although cocaine detox is not necessary.
Fortunately, we can help. By calling today, we can source immediate admission to a cocaine rehab in Worcester, suited to your every need.
Leaving a cocaine or crack cocaine addiction untreated can lead to devastating effects on your physical and mental health, such as depression, post traumatic stress disorder (PTSD), bipolar disorder, borderline personality disorder, obsessive compulsive disorder (OCD) or schizophrenia or anxiety.
Instead, we urge you to reach out to our specialist team who can help you get back on track and living a life of health and happiness.
Find your local Cocaine Anonymous group to find individuals who have gone through similar experience to you.
Get the help you need to beat cocaine addiction at a drug rehab in Worcester – call our expert team on 0800 326 5559
Heroin rehab in Worcester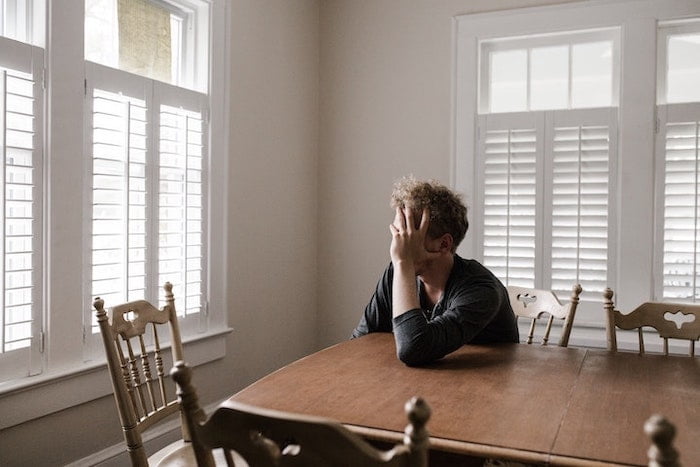 When stopped abruptly, heroin addiction can kill. Instead, we recommend admitting yourself to a rehab facility in Worcester to adjust to life without heroin slowly and safely through a heroin withdrawal.
Here, you can begin to control your addiction through a heroin detox, supported by effective and carefully chosen prescription drugs.
Staff can help you to make lifestyle changes that will see you thrive in your sobriety once your programme is complete.
With the addition of support groups, you can look forward to making a well-rounded recovery with OK Rehab by your side.
You will also receive treatment for any other effects of heroin, such as hepatitis.
Get the help you need to beat heroin addiction at a drug rehab in Worcester – call our expert team on 0800 326 5559
Cannabis rehab in Worcester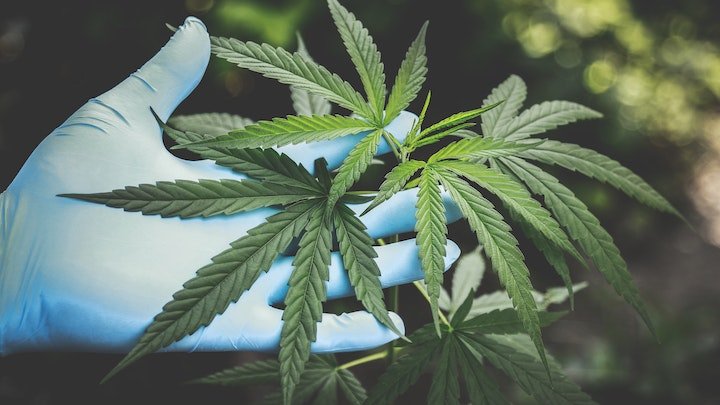 Cannabis is a drug derived from the cannabis plant. Once dried, it is ground up and smoked. It can also be ingested in food such as cakes and sweets, known as edibles.
Many people consume cannabis for mental health benefits, not realising it can actually cause more damage.
Whilst cannabis is legal in some states in the US it is not legal in the UK, meaning that if you are found to be in possession of cannabis you will be prosecuted.
Continued abuse of cannabis can cause a psychological dependence to form whereby professional treatment is required. Cannabis detox is not necessary.
Get the help you need to beat cannabis addiction at a drug rehab in Worcester – call our expert team on 0800 326 5559
What therapies are offered in rehab in Worcester?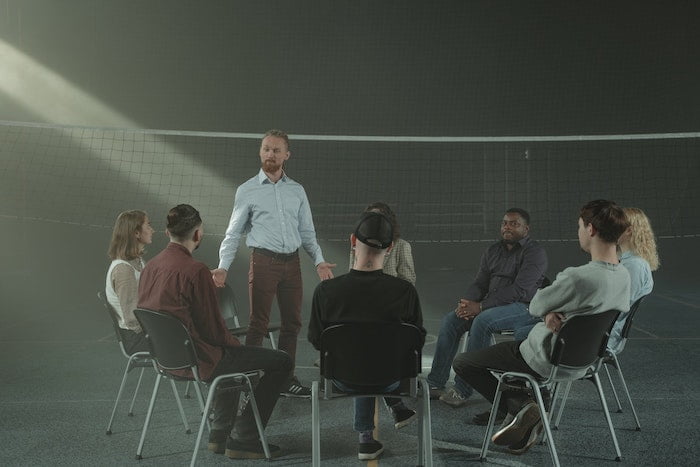 Therapy is an important part of treatment in drug and alcohol rehab in Worcester. Here, you can begin to break down the psychological aspect of your addiction and heal your mind. In private rehab, therapy is comprised of both traditional and holistic aspects such as:
To experience any of these excellent therapies at a first-rate rehab clinic in Worcester, speak to our admissions team today on 0800 326 5559
What is a dual diagnosis?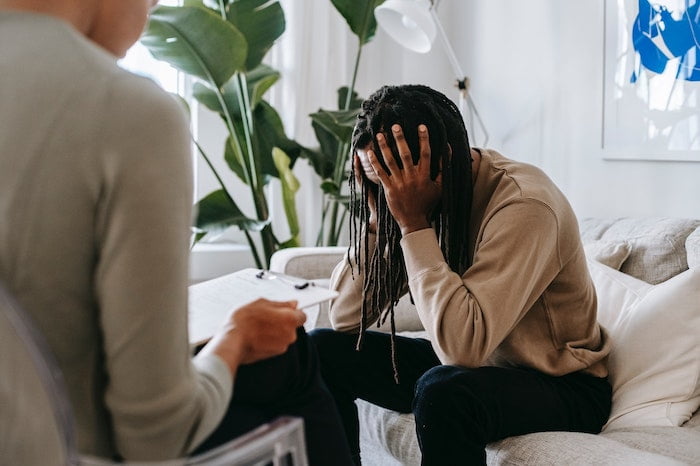 Dual diagnosis is the term used to describe those who have both a substance use disorder and a co-occurring mental health condition. The term is widely used throughout addiction treatment and helps to provide bespoke care to patients.
You will get a psychiatric assessment from a psychiatrist to assess whether you need any psychiatric treatment.
Usually, addiction and mental health conditions influence one another which can make both conditions difficult to treat. However, diagnosing them both can help patients to access personalised treatment programmes.
Without this in place, many patients would fail to reach long-term sobriety.
Dual diagnosis treatment is a benefit to private treatment and can ensure you are receiving the right care and support throughout your time in rehab.
To discover how a rehab in Worcester will work to support your mental health, call our time today on 0800 326 5559
What is relapse prevention?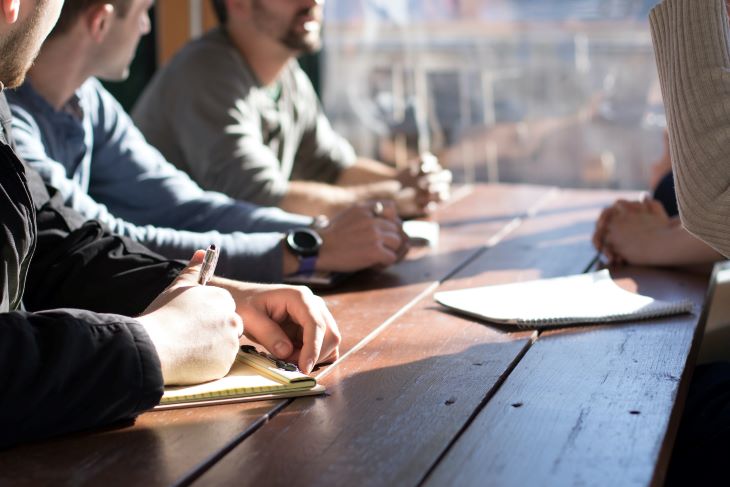 Relapse prevention is an extended form of cognitive behavioural therapy that helps patients to identify triggers and work on developing coping mechanisms.
In rehab, relapse prevention is offered through workshops and a written document.
A written relapse prevention plan is very beneficial and can help you to understand more about your addiction.
It is designed to help you and your support network, especially during the first 12 months of your recovery journey.
Make sure your time at rehab in Worcester is matched by an equally effective relapse prevention plan by calling us today on 0800 326 5559
What is aftercare?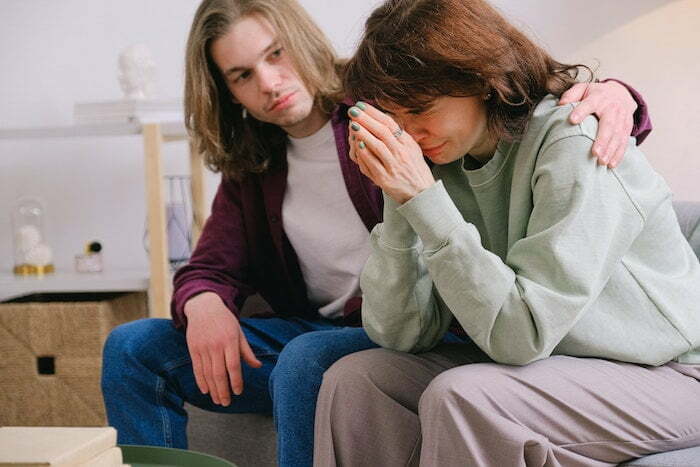 Aftercare is offered as standard with every private addiction treatment programme and involves continued support from your chosen drug and alcohol rehab in Worcester for up to 12 months from the date your treatment concludes.
Aftercare helps to ensure the safety and progress of all clients upon their return home.
It can be especially beneficial for those who are concerned in their efforts to remain sober.
Through recommendations of local groups such as:
Patients can benefit from extended support and connection with local people who are facing similar situations.
If you live in Worcester, we recommend taking advantage of this continued support as it can help you to remain motivated and inspired in your sobriety.
You can find your local Alcoholics Anonymous and Narcotics Anonymous to locate a group near you. Additionally, you can do the same with SMART Recovery. These follow the 12 steps that focus on giving yourself over to a higher power.
Make sure that your time after rehab in Worcester will be properly supported by calling us today on 0800 326 5559
Reach out today
At OK Rehab we offer free and confidential advice at all times.
Whilst our helpline advisors can talk you through your options for treatment, every decision you make regarding your treatment is your choice and we will never place pressure on you.
Our team are here to guide you not to tell you what to do. Always remember that the treatment options available to you are evidence-based meaning they provide high levels of success and are fully effective.
For rehab to work you must be committed to making change.
If you are ready to leave your addiction behind, call us today on 0800 326 5559 for a free telephone assessment. From here you will be ready to take the next steps into recovery.
All of our rehabs are advised by the Care Quality Commission (CQC).
We offer access to a wide selection of rehab centres near to Worcester, including in Hereford, Birmingham, Cheltenham, Gloucester, Stratford-Upon-Avon, Kidderminster, Coventry, Wolverhampton and many more.