The rise in deaths caused by drugs and alcohol has risen by nearly 15 per cent across Yorkshire according to recent figures. [1] With cuts to government funding, lots of residents are unsure where to turn for help with overcoming addiction.
During the COVID-19 pandemic, the Office for National Statistics registered 800 alcohol deaths in Yorkshire, a 10 per cent increase from the year before. [2]
At OK Rehab, we believe everyone should have access to the care that they need.
Get alcohol and drug rehab in Yorkshire for a variety of addictions including binge drinking, alcohol addiction, benzodiazepine addiction, Buprenorphine addiction, cannabis use disorder, crack cocaine addiction, ketamine addiction, opioid use disorder, heroin addiction, cocaine dependence or cocaine addiction, any physical dependence or codependency, substance use disorder, and behavioural addictions such as gambling addiction and eating disorders.
For addiction support and immediate admission to a drug and alcohol rehab in Yorkshire, call OK Rehab today on 0800 326 5559
What is an intervention?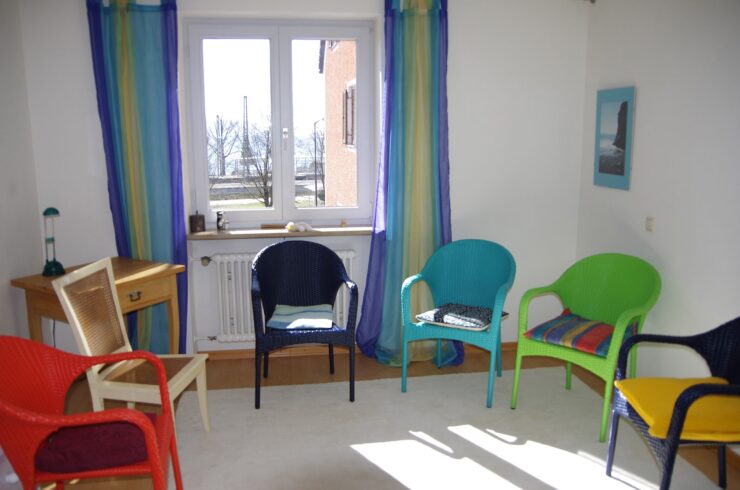 An intervention is usually carried out by a family or group of friends who are concerned about an individual's drug or alcohol consumption. Interventions usually occur when concern has been shown but treatment has been refused.
They are usually the best way to help a person see the severity of their issue.
With addiction, sadly, many people are often in denial about the seriousness of their problem.
By working with a professional interventionist, you can help your loved one access bespoke care via a drug and alcohol rehab in Yorkshire.
Interventions, when planned carefully, are calm, controlled conversations by which a group of family or friends discuss their concerns about an individual's addiction.
During this conversation, treatment options will be discussed in detail.
By working with a professional interventionist in the Yorkshire area, you can benefit from their level of expertise and understanding of addiction. If they believe a traditional confrontation is unlikely to work, they will suggest an alternative approach such as CRAFT.
CRAFT is a science-based, family technique that helps to avoid substance abuse through positive reinforcement. If you're ready to plan an intervention and receive professional support to help your loved one access treatment, call our team today.
Make sure that your loved one gets the addiction support they need in Yorkshire by calling us today on 0800 326 5559
How do I know if I'm addicted to drugs or alcohol?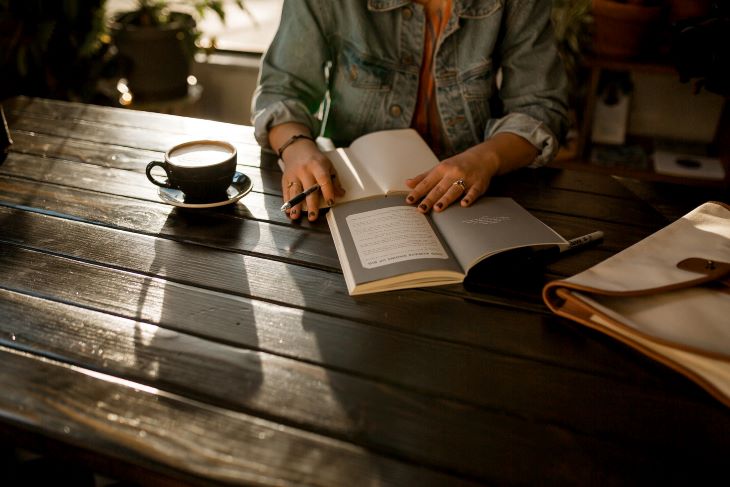 Denial is a huge aspect of addiction with many people unaware of the damage they are doing to their physical and mental health such as depression, post traumatic stress disorder (PTSD), bipolar disorder, borderline personality disorder, obsessive compulsive disorder (OCD) or schizophrenia or anxiety. A common thought people facing addiction have is that other people are struggling far worse.
However, recognising you have a problem is the first step. Take a look at our list below, do you identify with any of the following?
You're secretive about how much you drink or take drugs in private
Your performance at work or school is failing due to your consumption
You feel withdrawn from socialising with people
You've lost interest in hobbies and would rather drink or take drugs
You continue to abuse drugs or alcohol even though you understand the consequences
You've tried to stop in the past but failed
Most alcohol and drug addiction treatment services diagnose substance use disorder in line with a variety of criteria. One of the most commonly used methods is the CAGE questionnaire, also known as the CAGE-AID to include substance misuse.
The questions of the CAGE-AID are:
Have you ever felt you ought to cut down on your drinking or drug use?
Have people annoyed you by criticizing your drinking or drug use?
Have you felt bad or guilty about your drinking or drug use?
Have you ever had a drink or used drugs first thing in the morning to steady your nerves or to get rid of a hangover (eye-opener)?
If you score 2 or more, you are advised to seek professional treatment. At OK Rehab, we recommend doing so through a private drug and alcohol rehab in Yorkshire.
Not sure whether you're suffering from drug or alcohol addiction? Talk it over with our expert team on 0800 326 5559
How much does drug and alcohol rehab cost in Yorkshire?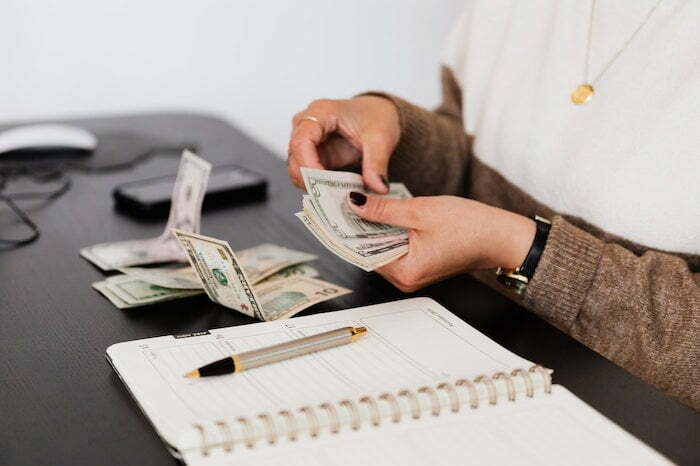 Before we know more about you and your addiction, we can only offer an estimate for the total cost of your treatment programme in Yorkshire.
Most patients tend to admit themselves to residential rehab for around 28 days. During this time, treatment is commonly priced at around £495 per day to £1,000 per week.
This means that a near-month-long stay could cost you around £4,000 to £14,000.
However, there are luxury facilities available across Yorkshire with treatment beginning at around £70,000. These programmes are often frequented by celebrities and A-listers with private trainers and chefs included.
For more information on the price of your drug and alcohol rehab programme in Yorkshire, call OK Rehab today.
To discover how much your time at a rehab centre in Yorkshire is likely to cost, give our team a call on 0800 326 5559
Is rehab in Yorkshire covered by health insurance?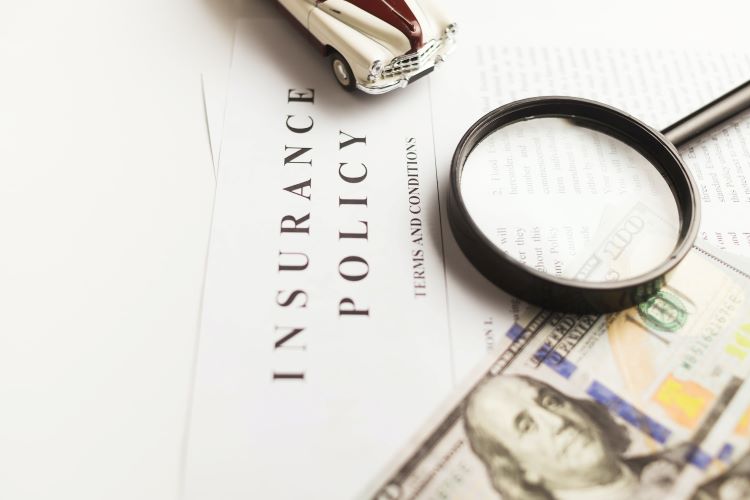 Whilst many health insurance policies now cover alcohol and drug addiction treatment, it is important to check the specific terms and conditions of your policy.
Many patients choose to take advantage of their health insurance cover by using it to pay for private rehab in Yorkshire.
However, since a lot of health insurance policies are offered through work, some patients choose to fund rehab themselves as they don't feel comfortable sharing information about their addiction with their employer.
For help using health insurance to access rehab in Yorkshire, call us today on 0800 326 5559
Is rehab in Yorkshire available on the NHS?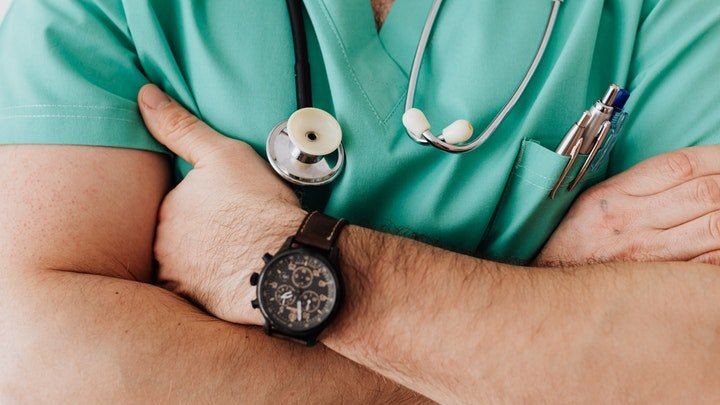 The NHS offers both inpatient and outpatient treatment, however, both forms of treatment come with long waitlists. For inpatient treatment, patients are required to write to their local council to apply for funding.
This is because the NHS doesn't own rehab facilities and instead is granted access to a limited number of spaces within private facilities. The funding application can be overwhelming for patients, not to mention, take a long time to fill in.
There is also no guarantee that patients will be given funding which can be very disheartening for someone with a severe addiction.
Most patients tend to opt for outpatient NHS treatment as it is considered a more straightforward process.
Instead, patients live at home and commute to sessions. Sadly, due to government funding, this form of treatment also has a long waitlist with many patients slipping through the cracks.
Other free organisations to consider
Below is a list of other organisations that offer free support and advice for addiction around Yorkshire:
1. Orca House
Address: Orca House, Link Roard Ct, York YO10 3JB
Telephone: 01904 420950
Website: https://www.tewv.nhs.uk/locations/orca-house/
2. Turning Point – Castleford
Address: 4-6 Wesley St, Castleford WF10 1AE
Telephone: 0300 123 1912
Website: http://wellbeing.turning-point.co.uk/wakefield/hubs/castleford-hub/
3. C G L Change Grow Live
Address: 2 Mabgate, Leeds LS9 7DZ
Telephone: 01133 945400
Website: https://www.changegrowlive.org/
You can also reach out to various helplines, such as Mind UK, YoungMinds, Rethink Mental Illness, Samaritans and Papyrus, SMART Recovery or find an Alcoholics Anonymous, Narcotics Anonymous or Cocaine Anonymous near you. These 12 step groups follow the advice of giving yourself over to a higher power that helps you with your sobriety.
The NHS are also there to help provide you with support.
Other organisations that can offer you help for free include NHS Foundation Trust, Turning Point, We Are With You, National Association for Children of Alcoholics, Change Grow Live, Al-Anon and Alateen.
Rehabs and organisations are advised by the American Society of Addiction Medicine and the National Institute for Health and Care Excellence so you will have plenty of person-centered care.
You may also be offered sober living houses as part of your aftercare after you leave rehab in order to help you maintain your sobriety and help with relapse prevention.
If you are struggling from addiction and are in need of immediate help, we urge you to reach out to us on 0800 326 5559
How long does alcohol and drug rehab in Yorkshire last?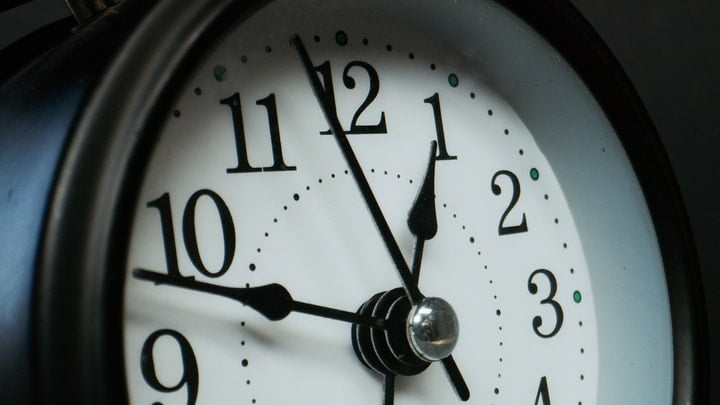 Most patients tend to admit themselves to a residential programme for around 28 to 30 days. A month-long stay has been proven to be the most effective timeframe to overcome physical and psychological dependencies.
It also means that patients don't have to take long periods off work or spend too much time away from their families.
Other patients, however, enter rehab for around 7 to 10 days to complete an alcohol or drug detox only.
After this, they will return home and continue with treatment and therapy on an outpatient basis.
This can be helpful for those who have mild dependencies or who have relapsed.
A true benefit to private treatment is that there isn't a set time for treatment.
Your programme is entirely unique to you and always personalised to your needs.
This means that if you require treatment for longer than 6 months, this can be arranged.
To find out how long your stay at rehab in Yorkshire is likely to last, call us today on 0800 326 5559
What are the differences between NHS and private treatment in Yorkshire?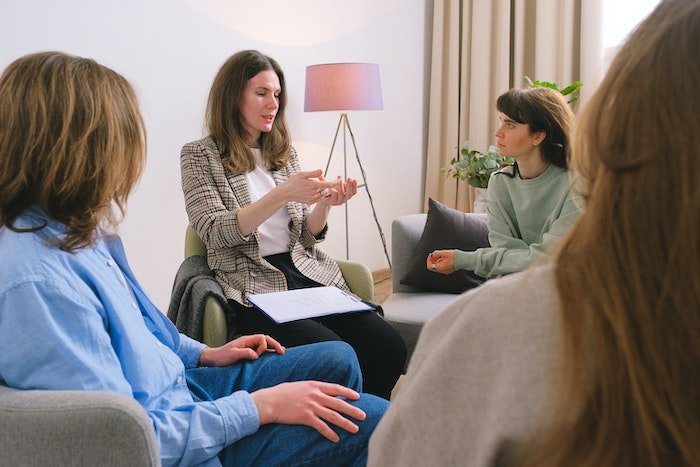 As mentioned above, NHS treatment often incurs long waitlists whereas private treatment is much more immediate. By calling today, we can source admission to drug and alcohol rehab in Yorkshire within a number of days.
The most obvious difference for patients is the price involved; NHS treatment is free whereas private treatment is not.
However, this doesn't make NHS treatment the most beneficial. In fact, private residential treatment is the most effective way to enter long-lasting sobriety.
Private residential treatment offers a comprehensive treatment programme that can help you to avoid triggers and distractions associated with the home environment.
Even if you opt for outpatient treatment, you will still receive a high level of care and support from your chosen rehab clinic, ensuring your safety every step of the way.
To learn more about the difference between NHS and private rehab in Yorkshire, call our team today on 0800 326 5559
Alcohol detox at rehab in Yorkshire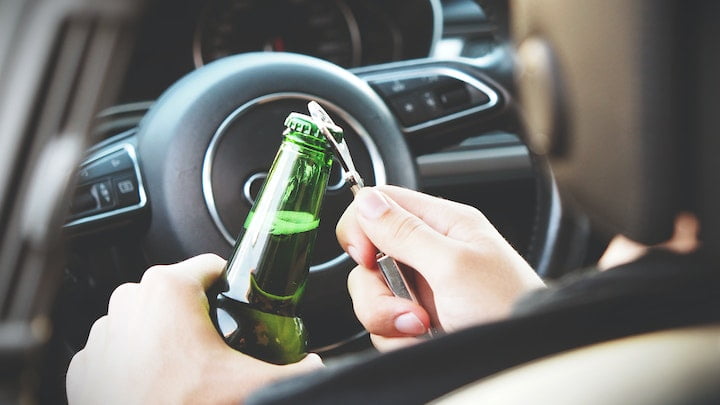 The detox process is the first step in the residential rehab programme for most alcohol addiction patients. It involves removing all toxins from drug and alcohol abuse from the body in a controlled and medically supervised environment.
Whilst a detox can be challenging, it can help you to break all physical dependencies on alcohol. From here, you can begin a tailored therapy programme to help you heal psychologically.
Types of therapy available at a private rehab include Acceptance and Commitment Therapy, acupuncture, art therapy, cognitive behavioural therapy, dialectical behaviour therapy, drama therapy, Eye Movement Desensitization and Reprocessing, group psychotherapy, motivational therapy, Rational Emotive Behavior Therapy, brief intervention, contingency management, coping mechanisms work therapy, equine therapy, family therapy, group therapy, individual therapy, mindfulness, motivational interviewing, music therapy, and talking therapies.
During the detox process, you are likely to experience alcohol withdrawal symptoms. These will present as your body adjusts to life without alcohol.
Whilst they can be unpleasant, staff are on hand to assist and can issue prescription drugs if it is required. The most commonly used prescription drug is Librium (a benzodiazepine). Librium reduces anxiety and alcohol-related withdrawal symptoms.
Most detoxes last around 10 days. It is important to remain in treatment for this time as doing so will reduce the chances of seizures and the development of delirium tremens (DTs).
After your detox is complete, staff will encourage you to remain in rehab for an additional 3 weeks if they believe you would benefit from the additional support.
These 3 weeks will be spent on psychological healing through a personalised therapy programme, addiction counselling, relapse prevention workshops and trigger identification.
For those who are unable to detox in a residential facility in Yorkshire, a home detox will be advised. During this form of treatment, medication will be sent to your home address to ease withdrawal symptoms.
However, you will be required to make daily contact with your support team so that they can ensure your safety and progress.
For more information on home detoxes, speak to a member of the OK Rehab team today.
Stages of alcohol detox
Alcohol dependence can be confirmed quickly using the Alcohol Use Disorders Identification Test, DSM-5 or CAGE questionnaire.
Dependent drinkers will have built up a strong tolerance to alcohol, and experience unpleasant withdrawal symptoms (alcohol withdrawal symptoms) or alcohol withdrawal syndrome when they stop drinking.
To ensure that the risk of seizures is curtailed our medical team prescribe patients with Chlordiazepoxide, brand name Librium, as they undergo detox as this has been proven to offer more protection against the risk of seizures.
A medically-assisted detox (alcohol detox) is needed in order to try to prevent the effects of alcohol, including encephalopathy (Wernicke encephalopathy) and delirium tremens.
Overcome the disease of alcohol addiction with the help of a rehab in Yorkshire by calling us today on 0800 326 5559
Cocaine rehab in Yorkshire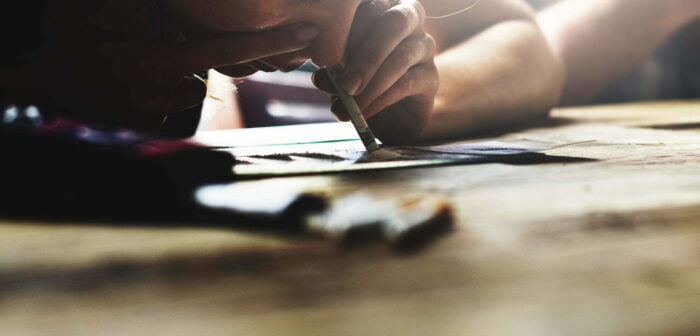 One-time usage of cocaine can result in a cycle of misuse; however, treatment options are available. Are you struggling with cocaine use and don't know where to turn? Let OK Rehab help you.
Do you have to take more and more cocaine to feel the effects? Are you trying to cut down but find it impossible?
Through a therapeutical programme, you can gain sobriety and break your cocaine addiction.
With a tailored therapy programme you can begin to understand more about your addictive behaviour and end the damaging pattern. However, as neither cocaine or crack cocaine are physically addictive, cocaine detox is not necessary.
We know stopping cocaine usage can be difficult, but with the right help, you can achieve sobriety
Overcome cocaine addiction at rehab in Yorkshire – call our expert team today on 0800 326 5559
Heroin rehab in Yorkshire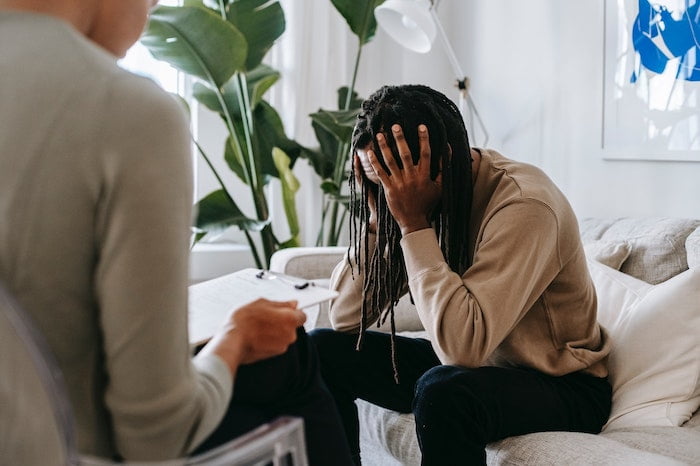 Heroin is very dangerous and causes addiction in many people damaging their health, their job prospects, and their relationships. If you live in Yorkshire and are addicted to heroin, know that help is available to you.
Whilst you may feel motivated to suddenly stop taking heroin, without professional advice, this can be very damaging and even fatal.
To end your addiction, we recommend entering a designated heroin rehab in Yorkshire to help you into recovery.
Through rehab, you can benefit from around-the-clock support and advice. Not only will staff help you through the heroin detox process (heroin withdrawal), they can also administer life-saving prescription drugs and help you work through the causes of your addiction with therapy sessions.
Recovering from heroin addiction also requires lifestyle changes but with help from OK Rehab, this can all become a possibility for you.
You will also receive treatment for any other effects of heroin, such as hepatitis.
Overcome heroin addiction at a rehab in Yorkshire – call our expert team today on 0800 326 5559
Cannabis rehab in Yorkshire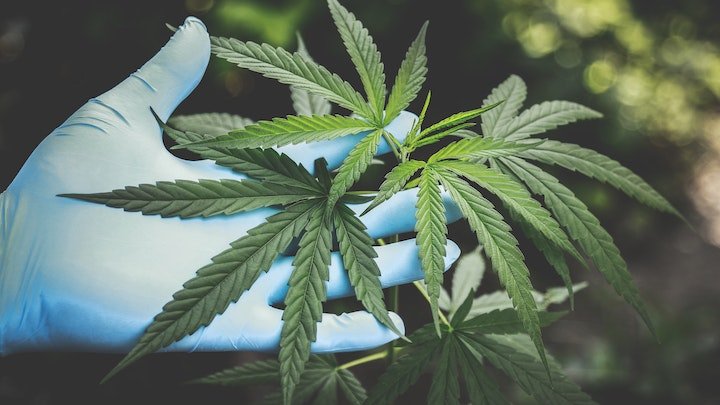 In the UK, cannabis is known by many names such as weed and skunk.
It is also one of the most widely abused substances and is often labelled as a gateway drug that leads young people to take more drugs such as cocaine and heroin.
If you are struggling with your cannabis consumption, rehab could be your next best step.
Like cocaine, cannabis is psychologically addictive and therefore requires an in-depth therapy programme to break the dependence, but cannabis detox is not necessary.
With OK Rehab, we can source immediate admission to a drug and alcohol rehab in Yorkshire that specialises in treating cannabis addictions.
Overcome cannabis addiction at rehab in Yorkshire – call our expert team today on 0800 326 5559
What therapies are offered in rehab in Yorkshire?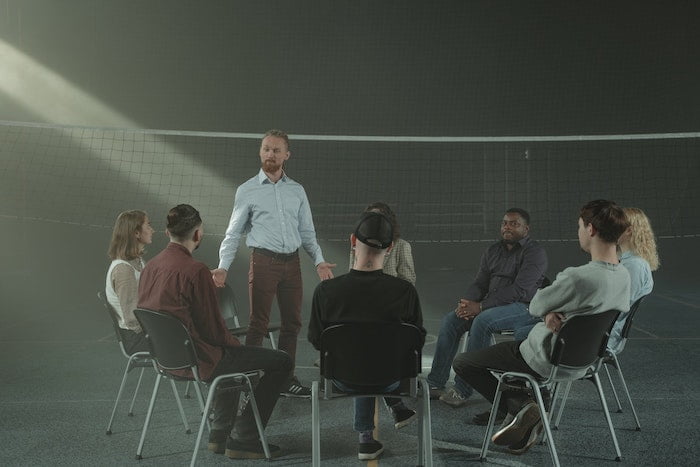 Therapy is an important part of treatment in drug and alcohol rehab in Yorkshire. Here, you can begin to break down the psychological aspect of your addiction and heal your mind. In private rehab, therapy and addiction counselling is comprised of both traditional and holistic aspects such as:
To experience any of these excellent therapies at a first-rate rehab clinic in Yorkshire, speak to our admissions team today on 0800 326 5559
Dual diagnosis treatment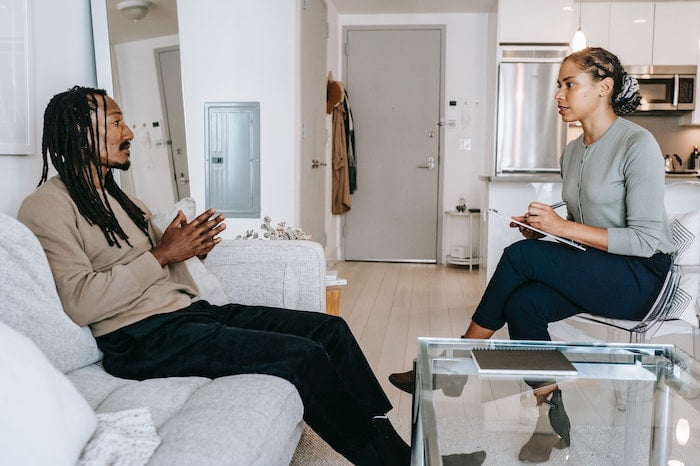 A dual diagnosis is an official term used to describe someone who has both a substance use disorder and a mental health condition. This understanding of every factor in play means that patients can access the right kind of care.
Treating one condition without the other is unlikely to result in positive or long-lasting changes.
You will get a full psychiatric assessment by a psychiatrist, who can see if you need psychiatric treatment or not.
Dual diagnosis treatment is widely offered within private rehab clinics in Yorkshire to help patients recover for the long term.
This means a wide variety of therapies are available such as cognitive behavioural therapy and holistic sessions such as equine and art therapy.
Dual diagnosis treatment helps patients to make a well-rounded recovery and also decreases the risk of relapsing once patients return home.
To learn how a rehab clinic in Yorkshire will work to support your mental health, call our expert team today on 0800 326 5559
Relapse prevention support and aftercare in Yorkshire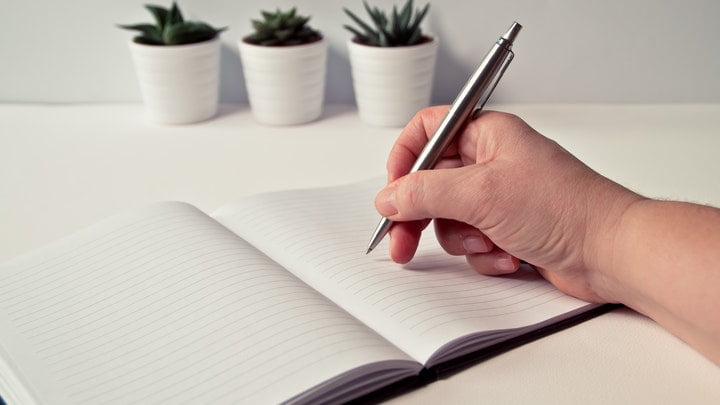 Relapse prevention is a continued form of cognitive behavioural therapy that is widely offered in private rehabilitation facilities throughout Yorkshire.
It helps patients to identify their triggers and work on developing healthy coping mechanisms to deal with issues that may present once rehab is complete.
It is typically offered through specialist sessions and 1:1 workshops with support workers that allow patients to understand their triggers and how they can avoid them in the future.
With a written relapse prevention plan, patients can share their triggers and coping mechanisms with their support network.
This ensures they can receive continued support not only from their chosen rehab clinic but also from the people around them such as friends and family.
Once treatment is complete, patients are automatically enrolled into an aftercare programme.
This is an extended form of rehab that begins once patients return home. It involves regular meetings to check progress and also outpatient therapy sessions.
Aftercare is an incredibly important part of addiction treatment and can help patients feel that they have the right support in place during the first 12 months of sobriety when it can feel difficult to control urges and triggers.
Your specialist treatment team in Yorkshire will also recommend top groups such as:
These groups can help place you in contact with local people who have faced similar experiences. Developing a recovery support network can keep motivations high during the first year of sobriety.
Make sure that your time at a rehab clinic in Yorkshire is matched with an equally effective aftercare course by calling us today on 0800 326 5559
Contact us for more information
Whether you are reading this for a friend, or you're considering attending rehab, we are only an email or a call away. We will happily answer any other questions that you may have and be there to help support you on your new journey to health.
If you are actively seeking help and want to make a positive change in your life, call OK Rehab today and we can help talk you through the next steps on 0800 326 5559. All our drug and alcohol rehabs are registered and audited by the Care Quality Commission (CQC).
We offer access to a wide selection of rehab centres across and near to Yorkshire, including in York, Hull, Harrogate, Darington, Leeds, Bradford, Doncaster, Halifax, Huddersfield, Barnsley, Sheffield and many more.