Drug & Alcohol Rehab in Manchester
While social services and facilities like that, such as drug and alcohol rehab in Manchester, provide plenty of support for those suffering from substance use disorder, Manchester still suffers enormously due to the effects of addictive substances.
This has been the ongoing trend for decades, and it doesn't appear to be getting any easier for the major city.
From 2015 to 2017, alcohol-specified fatalities per 100,000 in Greater Manchester were around 50% higher than the averages in the rest of England.
The same study also discovered that Manchester had seen a 74% increase in drug-related deaths in the past decade. Clearly, Manchester is rife with problems associated with addiction.
However, these worrying figures aren't confined to the past. A 2021 study discovered that nine of Greater Manchester's ten boroughs have a rate of alcohol-related deaths, which is higher than the national average.
These boroughs also had higher rates of hospital admissions due to alcohol consumption.
It is not only the people who consume these toxic substances directly that suffer. The community suffers drastically as a result of drug and alcohol addiction.
The trauma of witnessing a loved one succumb to addiction, along with the economic costs of drug and alcohol addiction, places communities at a severe disadvantage.
Manchester saw around 22,000 hospital admissions due to alcohol-specific conditions in 2016 and 2017.
This resulted in economic costs of around £43m in Manchester alone, which is comparably higher when compared to the averages of other towns and cities.
However, in 2021, it was estimated that expenditure due to alcohol-related crime, homelessness, and other forms of social care amounts to around £1.3 billion per year.
Annual public expenditure was estimated at £20,000 per person for offenders, the homeless, and those suffering from health issues in addition to substance use disorder.
Are you currently struggling with substance abuse in the Manchester area? Are you concerned about someone who is?
The first step of any recovery journey is to accept that you have a problem and commit to changing your life for the better. Once you're ready to do that, we can make it as straightforward as possible to get you into rehab near you.
Call us on 0800 326 5559 to speak confidentially with one of our trained advisors, and we'll make the process of getting addiction help in Manchester as straightforward as possible.
Please call our 24-Hour Helpline: 0800 326 5559
Addiction is a disease, not a lifestyle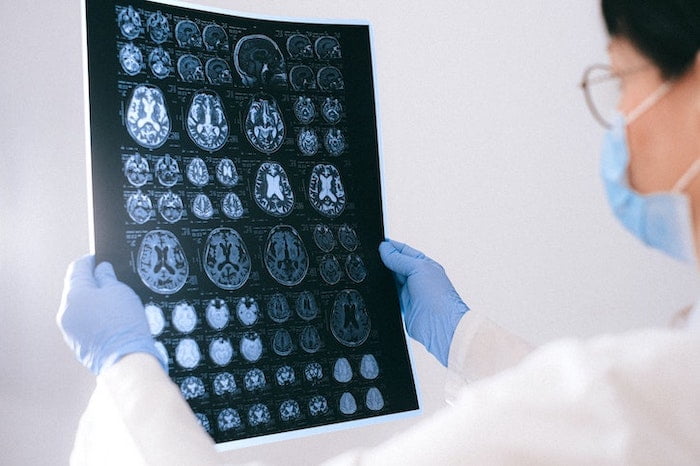 There is a misconception surrounding what the word addiction really means. Many are misled to believe that addiction is something which is caused by a lack of discipline or poor lifestyle choices.
However, addiction is officially recognised as a brain disease by medical professionals and guidelines. Unfortunately, this misconception has led to the significant stigma surrounding the disease.
Someone who has an addiction is psychologically and physically dependent on the substance, as proved by studies such as the study by Terry E Robinson and Kent C Berridge that looked into the 'Incentive-Sensitization Theory' and why people crave drugs.
If many people believe that addiction is due to poor lifestyle choices and lack of discipline, then these same people are likely to frown upon those who are suffering from addiction and need professional support.
According to the brain disease model of addiction (BDMA), addiction is a disease which consists of chronic brain relapsing. The model is based on physiological evidence.
When someone suffers from an addiction, their reward pathways or 'mesolimbic pathways' have been drastically altered in a way that they become dependent on a particular substance.
The subject will then feel unable to function, either physically or mentally, without their addictive substance, suffering from a range of withdrawal symptoms. In turn, they are compelled to consume this substance in order to feel optimal.
One of the biggest dangers is that the subject's tolerance will increase each time they consume their addictive substance.
This means that they will need to consume more than the last time, and this can not only be financially draining for the subject, it is incredibly dangerous.
It should also be noted that addiction is something that does not discriminate.
While people from troublesome social backgrounds may be more susceptible to addiction, addiction can harm anyone, regardless of wealth, class, gender, age, beliefs, and so on.
Subjects should seek the assistance of a drug and alcohol rehab in Manchester to ensure recovery.
Please call our 24-Hour Helpline: 0800 326 5559
How do I know I'm addicted?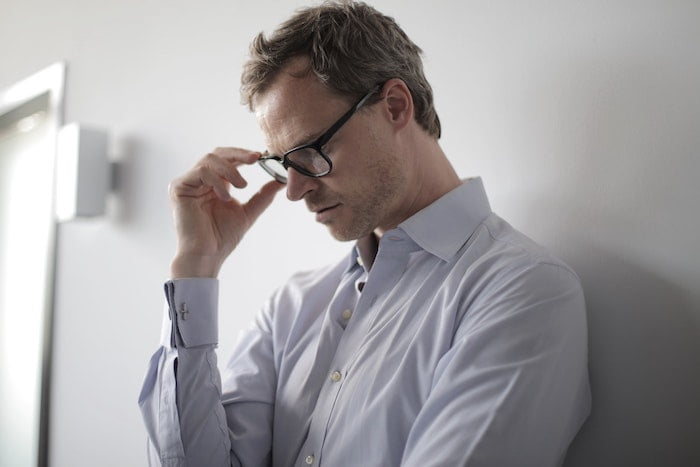 We all know that addiction can bring a huge range of ramifications, directly and indirectly. It can result in financial insecurity, relationship breakdown, ill health (physically and mentally), and more.
However, not all of us can identify whether or not we are suffering from an addiction.
Addiction comes with a range of symptoms, and they will vary from one person to the next. This makes it difficult to know whether or not someone is addicted.
Some of the signs associated with addiction include but aren't limited to anxiety, constipation, malnutrition, insomnia, lethargy, seizures, paranoia, and much more.
Some people may be paranoid and accentuate the severity of some of their symptoms, and in turn, they think they may suffer from an addiction.
Others, however, may downplay the severity of their addiction and dismiss any symptoms that they have as a result.
It is imperative that subjects seek a diagnosis from a medical professional in Manchester for clarity, and only then can they know which steps they must take.
However, there are accessible and efficient tools available for subjects to use should they want an indication of the severity of their dependence before they seek a professional assessment.
Please call our 24-Hour Helpline: 0800 326 5559
The CAGE Questionnaire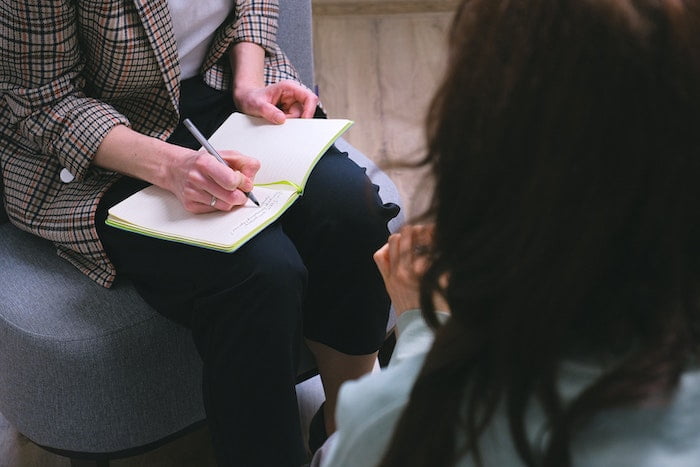 The CAGE questionnaire is an example of a validated method of alcohol screening tool which can help provide more information to subjects.
The CAGE questionnaire consists of four questions, and if the subject answers 'yes' to two questions, then it indicates that they have alcohol dependence. The questions are;
Have you ever felt that you should CUT down on your drinking?
Have you ever become ANNOYED at criticisms about your drinking?
Have you ever felt GUILTY about your drinking?
Have you ever had a morning EYE OPENER to get rid of a hangover?
While if the subject answers 'yes' to two questions, it would indicate to clinicians that subjects might be suffering from substance dependence, answering 'yes' to the 'eye opener' question alone indicates substance dependence.
An 'eye opener' is considered to be a drink in the morning to either steady a hangover or withdrawal symptoms.
Therefore, should subjects answer 'yes' to this question, it indicates that they are addicted and need to seek support from a drug and alcohol rehab in Manchester.
Please call our 24-Hour Helpline: 0800 326 5559
The AUDIT Screening  Test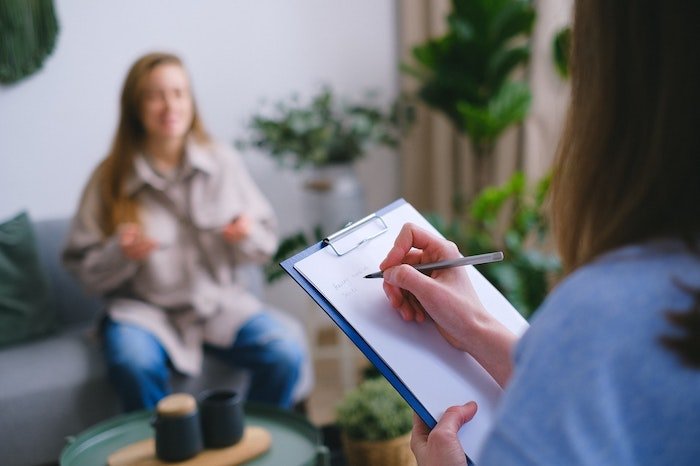 Another useful tool is the Alcohol Use Disorder Identification Test or AUDIT. Here, subjects need to answer ten questions concerned with different aspects of addiction, such as consumption, dependence, and consequences.
Subjects will then receive a score which indicates the severity of their addiction. If a subject receives a score of eight or higher, it indicates that they may be suffering from a moderate form of addiction.
Subjects that score thirteen or higher should seek treatment as it indicates that they are suffering from an intense form of addiction.
Please call our 24-Hour Helpline: 0800 326 5559
DSM-5 Framework for Addiction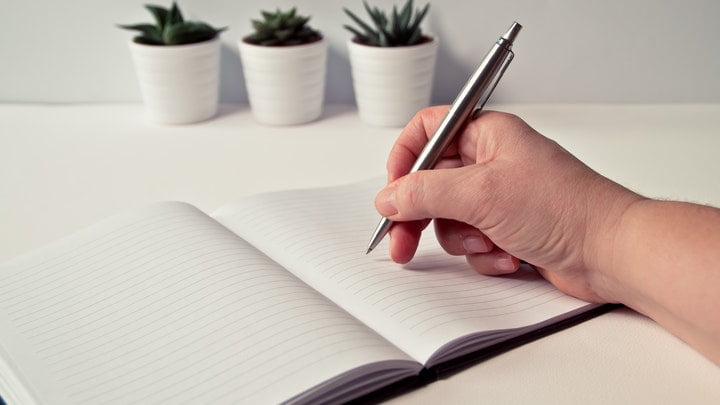 However, these tools aren't restricted to alcohol dependence. There are tools and frameworks available for those who may suspect that they are suffering from drug addiction.
One example of this is the Diagnostics and Statistical Manual of Mental Disorders (DSM-5).
The DSM-5 is a framework which is often used by clinicians to determine the severity of a person's addiction. In the framework, there are four symptoms which are associated with addiction. These are;
Impaired control (having desires to abstain but being unable to)
Physical dependence (experiencing withdrawal symptoms)
Risky use (using in dangerous quantities or in unsuitable environments)
Social problems (relationship breakdown, occupational issues, etc.)
According to the framework, if subjects are suffering from two or three of the symptoms listed, it would indicate that they are suffering from a mild form of substance use disorder.
A subject suffering from four symptoms or more would suggest that they suffer from an intense form of substance use disorder.
Please call our 24-Hour Helpline: 0800 326 5559
Organising an Intervention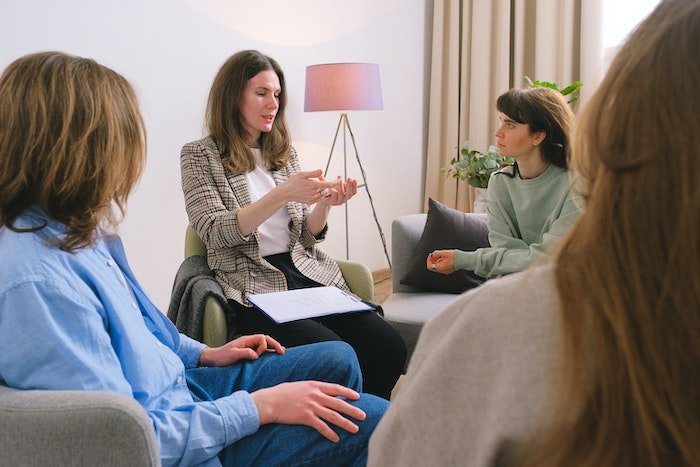 It is often the case that those who research how to enter a drug and alcohol rehab in Manchester are not actually addicted themselves but are trying to help someone else who is addicted.
It can be extremely difficult for friends and families to witness their loved one's well-being deteriorate as they are suffering from addiction.
When their loved one is too stubborn to seek the assistance of a drug and alcohol rehab in Manchester, families and friends will take it upon themselves to guide them to seek help.
This can be achieved by scheduling an intervention. During an intervention, an interventionist will join the family and friends of the subject in order to facilitate open communication.
The subject's friends and family will discuss how his or her addiction is affecting them and why they should seek professional support.
OK Rehab will help you by assigning you an interventionist to facilitate the interventions in Manchester or your local area. It is important that an intervention is conducted by a professional who has experience in the field.
Interventions should be non-confrontational and a safe place for friends and families to communicate how they feel.
One example of a popular method of intervention is Community Reinforcement and Family Training (CRAFT).
The CRAFT method heavily advocates positive reinforcement, and not only does it place emphasis on the subject of battling addiction, but it places significant emphasis on the families involved.
Please call our 24-Hour Helpline: 0800 326 5559
How much does inpatient or outpatient treatment at a drug and alcohol rehab in Manchester cost?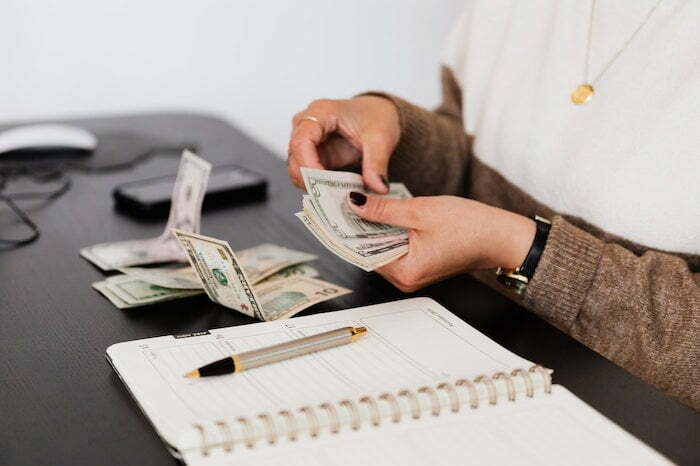 Addiction rehabilitation can be divided into two categories, and those two categories are inpatient treatment and outpatient treatment.
Inpatient treatment involves the patient moving into a residential facility, whereas outpatient treatment involves the patient undergoing recovery while living at home.
Outpatient treatment often refers to free services, whereas inpatient treatment often refers to private and residential treatment. There are many benefits for both, and one isn't necessarily better than the other, depending on your priorities.
Outpatient treatment and services in Manchester are often funded by the NHS. This can be a deciding factor for many subjects seeking treatment due to its budget-friendly nature.
However, free outpatient services can often have a long waiting list which means admission isn't as soon as subjects hope it would be.
Additionally, the facilities and medical attention provided with inpatient recovery programmes are usually of higher standards.
At a private drug and alcohol rehab in Manchester, you will receive accommodation, medically supported facilities, a personalised recovery plan, pharmacological intervention, 24/7 care, relapse prevention planning, and much more.
The average cost of a 28-day stay at a drug and alcohol rehab in Manchester will vary from between £7,000 and £14,000.
The cost will vary according to a number of factors, such as the options and quality of treatment, how luxurious the amenities are, and the location of the drug and alcohol rehab in Manchester itself.
So, it is important to remember that while inpatient treatment may be more expensive than outpatient treatment, inpatient treatment offers the most optimal environment for patients to recover.
They can disassociate themselves from any responsibilities and avoid environmental or social relapse triggers as they solely focus on recovery.
Other free organisations to consider
Below is a list of other organisations that offer free support  for addiction in and around Manchester:
1. Adult and Young People's Drug and Alcohol Service – Manchester, Carnarvon St
Address: 43A Carnarvon St, Cheetham Hill, Manchester M3 1EZ
Telephone: 0161 823 6306
Website: http://www.changegrowlive.org/content/manchester-integrated-drug-and-alcohol-service-carnarvon-street
2. Turning Point – Smithfield Detox
Address: Thompson St, Manchester M4 5FY
Telephone: 01618 278570
Website: https://www.turning-point.co.uk/services/drug-and-alcohol-support/detoxification.html
3. A D S
Address: 87 Oldham St, Manchester M4 1LW
Telephone: 0161 831 2400
Website: http://www.adsolutions.org.uk/
4. The Winnicott Centre CAMHS
Address: 195-197 Hathersage Rd, Manchester M13 0JE
Telephone: 01617016880
Website: https://camhs.elft.nhs.uk/
You can also reach out to a number of helplines, including Mind UK, YoungMinds, Rethink Mental Illness, Samaritans and Papyrus, SMART Recovery or find an Alcoholics Anonymous, Narcotics Anonymous or Cocaine Anonymous near you. The NHS are also there to help you.
Please call our 24-Hour Helpline: 0800 326 5559
Budgeting for rehab in Manchester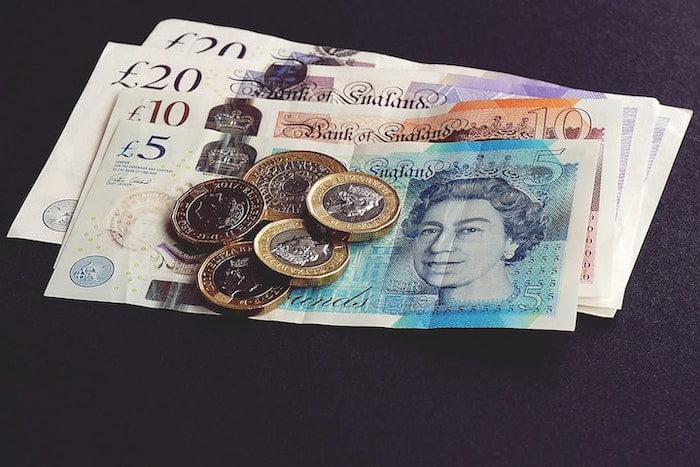 Another aspect that will need to be discussed during your consultation is your budget, as we currently only refer to private rehab clinics.
In some cases, rehab referral is available through the NHS, but it is likely that you will need to wait for some time to get a place.
If you are in a financial position to attend a private rehab, we would recommend that you do so – the sooner you get into rehab, the better your chances of recovery.
We understand that the financial side of rehab may be a concern, especially since addiction and substance abuse can often take a toll on personal finances.
This is why, once we have determined an appropriate rehab for you, we will provide full transparency as to how long your stay will be, how much it will cost, and any finance options you might have available to you.
Although rehab is a considerable investment of both money and time, we encourage you to consider it as an investment in your future self. Think of all the money you would save if you never spent another penny on drugs or alcohol.
Think of the massive improvement in your quality of life that would come with a new life free from substance abuse!
Please call our 24-Hour Helpline: 0800 326 5559
How long will rehab last?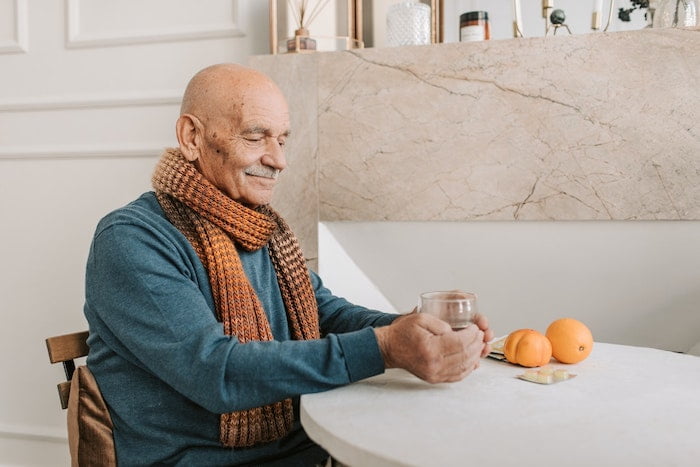 As mentioned above, this will all depend on your circumstances and the severity of your addiction and substance abuse. The typical length of a stay in rehab is between 14 to 28 days and is usually on the higher side of that range.
This period of time gives service users enough time to detox, go through their therapy schedule, receive education and better knowledge of their addiction, and put together a relapse prevention plan for when they leave the facility.
All of these will be done with the help of on-site professionals.
The exact amount of time you will need to spend at rehab is something that we can discuss once we have determined the right rehab for you.
We understand that you may have other practical considerations, such as work commitments, family or other dependents.
This is something that we can discuss during your telephone assessment.
Please call our 24-Hour Helpline: 0800 326 5559
Does health insurance cover a stay at a drug and alcohol rehab in Manchester?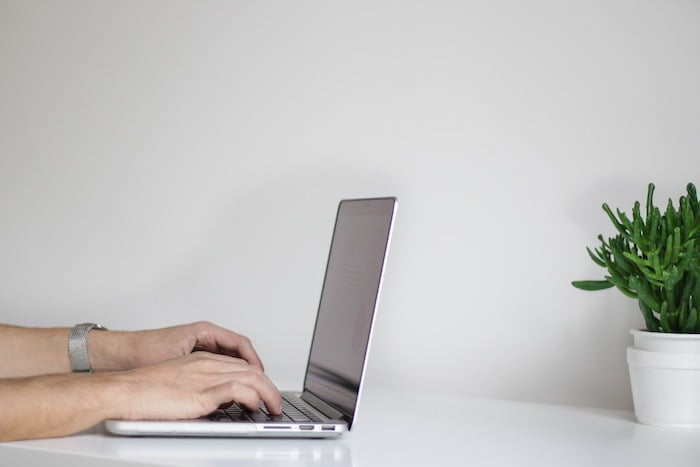 If a patient has health insurance or private medical insurance, then they may be entitled to reimbursement regarding their stay at a drug and alcohol rehab in Manchester.
However, it is important that subjects understand what is and what isn't included in their insurance policy.
During the admissions process, a consultant psychiatrist will design a suitable drug and alcohol rehab recovery plan.
They will carefully choose an appropriate treatment plan which will cater to all of your needs, whether you are suffering from addiction alone or co-occurring disorders.
OK Rehab will be able to help you by noting down the type of treatment which is involved in your personalised recovery programme.
With this information, you can consult your insurance provider to see what is included and what is exempt from the insurance policy.
There may also be some things, such as pre-existing conditions, which mean that some aspects of your treatment may be exempt from insurance coverage.
If you are suffering from co-occurring disorders, such as mental health or physical conditions, they might not be included in your coverage.
Some insurances such as Bupa, for example, might cover mental health treatment from a consultant or well-being therapist for up to 28-days, whether you are an outpatient or an inpatient.
Should your drug and alcohol rehab in Manchester and your insurance provider coordinate, they may be able to cover this aspect of your treatment.
Please call our 24-Hour Helpline: 0800 326 5559
Medicated detox for alcoholism and heroin addiction in Manchester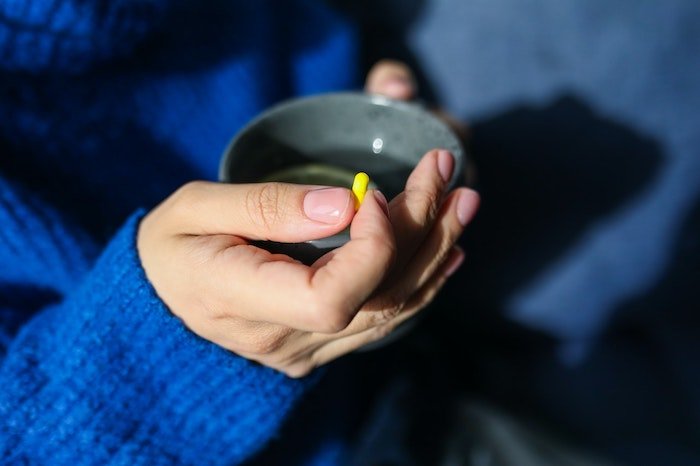 Some patients who are physically addicted to a substance, for example, alcoholism or heroin addiction, will need to undergo a medicated detox in Manchester to ensure that they can recover from their addiction in a safe and comfortable way.
This will last around seven to ten days.
Physical addiction, like that concerned with alcoholism or heroin addiction, can present symptoms such as nausea, lethargy, fatigue, and more fatal symptoms such as seizures. If left uncontrolled, it can potentially be fatal.
The medicated detox can include pharmacological intervention, meaning that medication will be prescribed to the patient in order to limit the severity of the patient's withdrawal symptoms.
These medications include but aren't limited to acamprosate, disulfiram, benzodiazepines, and naltrexone.
Following the seven to ten days spent allowing toxic substances to withdraw from their bodies, patients will then undergo therapeutic activities along with relapse prevention planning.
These three weeks of rehabilitation in rehab in Manchester will optimise their progress and ensure that they can not only recover but stay in recovery.
You might also get prescribed medication like Acamprosate (Campral®), an antidepressant like nefazodone, desipramine, or imipramine, or the opioid antagonist Naltrexone.
It is reported that about 14% of alcoholics develop liver cirrhosis if they continue their drinking habits for over a period of 8 years. Heavy alcoholics consuming at least 80g of alcohol per day for more than 10 years will develop liver disease at a rate of nearly 100%.
You should try to stop drinking today so you can have the best chance at a full recovery.
Please call our 24-Hour Helpline: 0800 326 5559
Rehab for Cannabis and Cocaine in Manchester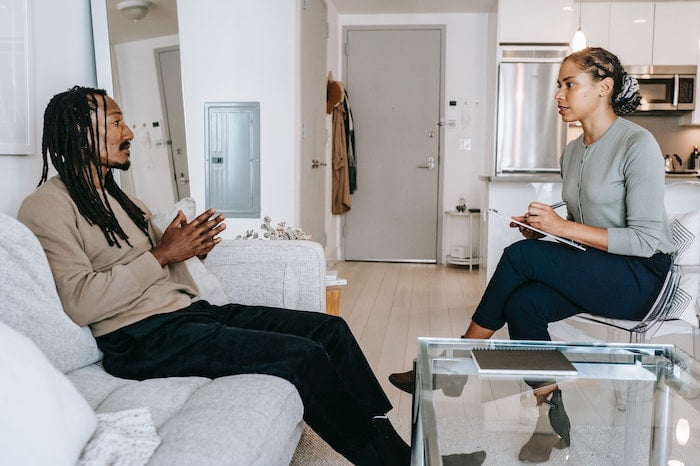 Other substances, such as cannabis or cocaine, are psychologically addictive. This means that while they may suffer psychological symptoms, they won't suffer from physical dependence, which is often more severe.
Because of this, a medicated detox isn't required for patients that suffer from this kind of addiction.
Psychological addiction concerned with substances such as cannabis or cocaine can present withdrawal symptoms which are typically less severe than physical addictions.
These symptoms include but aren't limited to insomnia, restlessness, paranoia, anxiety, erratic behaviour, and more.
While these symptoms may appear to be less severe than physical addictions, leaving a cannabis or cocaine addiction untreated can present many long-term symptoms.
These symptoms include depression, disrupted brain development, increased risk of schizophrenia and hallucinations, and much more.
Because of this, it is important not to downplay the severity of one addiction because another substance may present other problems.
Each addiction is problematic in its own way, and subjects should seek support in Manchester as soon as they possibly can to avoid the long-term and life-changing ramifications associated with addiction.
Please call our 24-Hour Helpline: 0800 326 5559
Rehab for patients suffering from co-occurring disorders in Manchester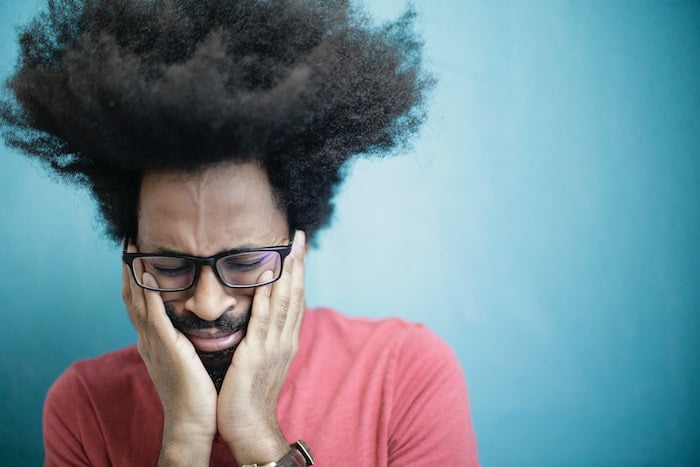 Often, patients who enter a drug and alcohol rehab in Manchester will be suffering from another condition, whether physical or mental, in addition to substance use disorder.
Many patients have underlying conditions or disorders which can make addiction worse or vice versa.
Drug and alcohol addiction is often amplified due to social problems and mental health issues ranging from depression and anxiety to housing or financial insecurity.
In Manchester, it is estimated that around one in 81 people is homeless. This means that there are almost 7,000 homeless people in Manchester alone.
Manchester is also a city which is rife with students. Due to social and academic pressures, students are likely to suffer from disorders such as anxiety and depression, which can cause or exacerbate addiction.
According to adults entering treatment for addiction in 2019 – 2020, almost 60% needed to be treated for mental health disorders.
Of people entering treatment in Greater Manchester in 2021, 22% were also in contact with mental health services. These disorders vary from anxiety, bipolar, depression, and much more.
When a patient is suffering from another condition or disorder along with addiction, a dual diagnosis will be made.
Then, a consultant psychiatrist will design a unique and tailored programme to optimise the patient's recovery facilitated by a drug and alcohol rehab in Manchester.
Please call our 24-Hour Helpline: 0800 326 5559
Types of therapy at a drug and alcohol rehab in Manchester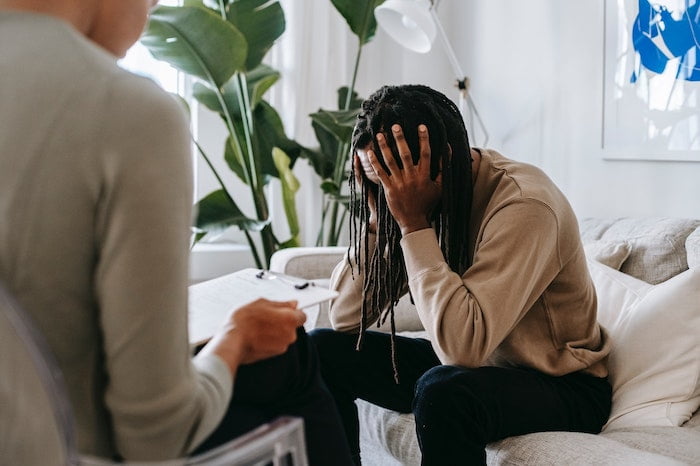 There is a range of therapy available for patients at a drug and alcohol rehab in Manchester. The combinations of many different evidence-based treatments will ensure that the patient's responsiveness to recovery methods is optimised.
Patients will find some forms of treatment to be more effective than others, depending on their unique circumstances.
Cognitive Behavioural Therapy
Cognitive Behavioural Therapy (CBT) is a communicative-based therapy which involves the patient speaking with a counsellor.
The counsellor will then help the patient understand what cognitive distortions or negative behavioural patterns the patient has and will help them overcome them in order to overcome not only addiction but other issues in life.
Cognitive Behavioural Therapy is implemented in most addiction recovery programmes. It is a fundamental form of treatment and is likely to be in your designated drug and alcohol rehab in Manchester.
This is because of how effective it has proved to be in the past in helping patients develop healthier and more positive thinking and behavioural habits.
Dialectical Behavioural Therapy
Similar to CBT, Dialectical Behavioural Therapy (DBT) assists patients in overcoming negative thought processes.
However, Dialectical Behavioural Therapy focuses on the more emotional side. It is effective in treating patients suffering from trauma or addiction.
Motivational Interviewing
Motivational Interviewing is another form of communicative therapy, and its objective is to help patients sustain their progress and reach their goals through the language of change.
Similar to the law of attraction, Motivational Interviewing's goal-oriented format helps patients consolidate their objectives by making them tangible through language.
A counsellor will ask the patient a number of questions regarding their ambitions and why they want to recover from addiction.
This will incite the patient's intrinsic motivations, and when they answer, they will be speaking their goals into existence, making them more likely to achieve them.
Family Therapy
Family Therapy is an important form of therapy because it benefits not only the patient but his or her family also. In a family therapy session, discourse will be facilitated by a patient and his or her family with the assistance of a counsellor.
Here, the family can learn about their loved one's addiction.
When the family becomes more educated on the topic of addiction, the stigma surrounding addiction begins to break down.
This is because they will learn about how complex addiction is, and they will also learn how to behave as well as how to identify relapse triggers in the presence of their loved ones.
This can create a very strong support network for the patient. The family is often considered to be the first line of defence when it comes to addiction.
If family therapy can reinforce the first line of defence, it will go a long way in assisting their loved one's recovery.
Finding rehab in Manchester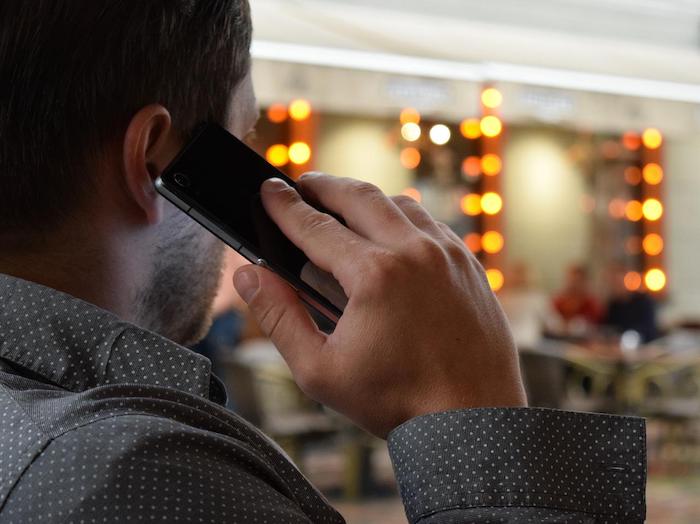 There are many rehab facilities in the Manchester area, all of which have a slightly different approach and a different emphasis on various treatments. This is where OK Rehab comes in – we have an in-depth knowledge of all these centres and what they're all about.
Once we have found out a bit more about you and the characteristics of your addiction, we will be able to make an informed decision.
This is why, when you call us on 0800 326 5559, we will conduct an initial assessment with you in order to identify the specifics of your addiction and your circumstances.
This might include questions about when your addiction began, how it has affected your life, and your current personal life.
We will also gauge how committed you are to going through rehab, as this is essential to your chances of achieving recovery.
We understand that you might be hesitant to reach out and give personal information like this to someone on the other end of the phone who you don't know. However, it is necessary that we ask these questions in order for you to get the help that you need.
Please be assured that any information you give us will be treated with strict confidence and that we are bound by all applicable data protection laws of the United Kingdom. We do not pass on your information to any other third party.
Please call our 24-Hour Helpline: 0800 326 5559
Call OK Rehab today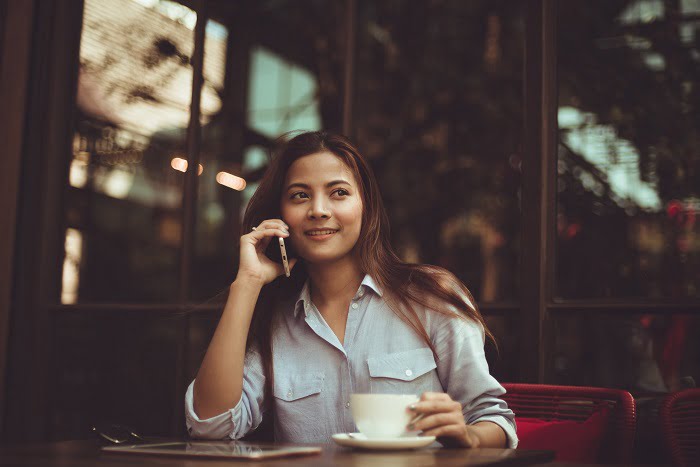 We hope that, after reading this page, you have a much clearer idea of what rehab is all about and what to expect from your stay. Although addiction is a complex issue, OK Rehab is here to make the process of getting into rehab as straightforward as possible.
This includes going to both private and statutory addiction treatments. All drug and alcohol rehabs must be registered and audited by the Care Quality Commission (CQC).
If you are ready to commit to recovery, please call OK Rehab today on 0800 326 5559 to begin the initial telephone assessment.
We understand that entering rehab is a big step and can seem very daunting when you're in a vulnerable place.
It's perfectly normal to have reservations about rehab, but we can help you through any concerns that you might have. Recovery will not be easy, but it is always possible and 100% worthwhile.
We also offer our rehab services across Manchester and also within the UK, including Ashton-Under-Lyne, Urmston, Middleton, Stockport, Stalybridge, Bolton, Blackburn, Wilmslow, Merseyside, Lancashire, Yorkshire, Scotland, Wales, Newcastle and more.
Call us today and take the first steps into your new life without drugs or alcohol.
Please call our 24-Hour Helpline: 0800 326 5559
References
[1] Greater Manchester Drug and Alcohol Strategy 2019
https://sccdemocracy.salford.gov.uk/documents/s15783/Draft%20GM%20Drug%20and%20Alcohol%20Strategy%202019.pdf
[2] Greater Manchester Alcohol Death Rate a Huge Cause for Concern https://www.acquiesce.org.uk/greater-manchester-alcohol-death-rate-a-huge-cause-for-concern/
[3] Greater Manchester Drug and Alcohol Strategy https://greatermanchester-ca.gov.uk/media/2507/greater-manchester-drug-and-alcohol-strategy.pdf
[4] Frontiers – Re-socialising the Vulnerable Brain: Building an Ethically Sustainable Brain Disease Model of Addiction https://www.frontiersin.org/articles/10.3389/fsoc.2018.00039/full#:~:text=The%20brain%20disease%20model%20of%20addiction%20(BDMA)%20states%20that%20addiction,is%20portrayed%20in%20the%20model.
[5] Drug Addiction – Signs and Symptoms – OK Rehab https://www.okrehab.org/drug/drug-addiction-signs-symptoms/
[6] Alcohol Use Disorder Identification Test – https://auditscreen.org/
[7] DSM-5 Criteria for Addiction Simplified https://www.addictionpolicy.org/post/dsm-5-facts-and-figures
[8] The CRAFT Approach: Encouraging Healthy, Constructive, Positive Changes https://drugfree.org/article/craft-approach-encouraging-healthy-constructive-positive-changes-family/
[9] Alcohol Rehab Clinics – Addiction Treatment for Alcohol https://www.okrehab.org/alcohol/rehab/
[10] Cannabis Rehab – Inpatient Treatment https://www.okrehab.org/cannabis/rehab/
[11] Cocaine Rehab – Signs, Symptoms, & Treatments https://www.okrehab.org/cocaine/rehab/
[12] Adult Substance Misuse Treatment Statistics 2019 to 2020 https://www.gov.uk/government/statistics/substance-misuse-treatment-for-adults-statistics-2019-to-2020/adult-substance-misuse-treatment-statistics-2019-to-2020-report#:~:text=There%20were%20270%2C705%20adults%20in,132%2C210%20in%202018%20to%202019).