Drug & Alcohol Rehab in Lancashire
There's a thin line between enjoying a few drinks or taking drugs with friends and being dependent on alcohol or drugs. Unfortunately, this dependency on drugs or alcohol becomes an addiction.
In 2018/19 alone, an estimated 3.2 million people in the United Kingdom, aged 16–59, had taken an illegal drug, while it's thought that there were an estimated 586,780 people dependent on alcohol in England in 2017. However, only 18% of them received treatment.
In the 2019/2020 period, 9,620 hospital admissions in Lancashire were directly related to alcohol abuse. [1]
In that same time period, there were 2,712 new presentations to treatment in Lancashire, of which 24% were parents living with children. [2]
The most recent drug statistics in Lancashire show that in 2016/2017, 9.1 of every 1,000 people were opiate or crack cocaine users. [3]
With these figures in mind, it is obvious that there is a distinct need for drug and alcohol rehab in Lancashire, as well as more education around the dangers of drugs and alcohol within the area.
If you are struggling with a dependency on drugs or alcohol, it's essential that you seek help. You may not want to admit that you have an addiction or not know what treatment is available, but that's where OK Rehab comes in.
We can connect you with a drug and alcohol rehab in Lancashire that will help you free yourself from your dependency on substances.
Get alcohol and drug rehab in Lancashire for a variety of addictions including binge drinking, alcohol addiction, benzodiazepine addiction, Buprenorphine addiction, cannabis use disorder, crack cocaine addiction, ketamine addiction, opioid use disorder, heroin addiction, cocaine dependence or cocaine addiction, any physical dependence or codependency, substance use disorder, and behavioural addictions such as gambling addiction and eating disorders.
Please call our 24-Hour Helpline: 0800 326 5559
Do you have an addiction?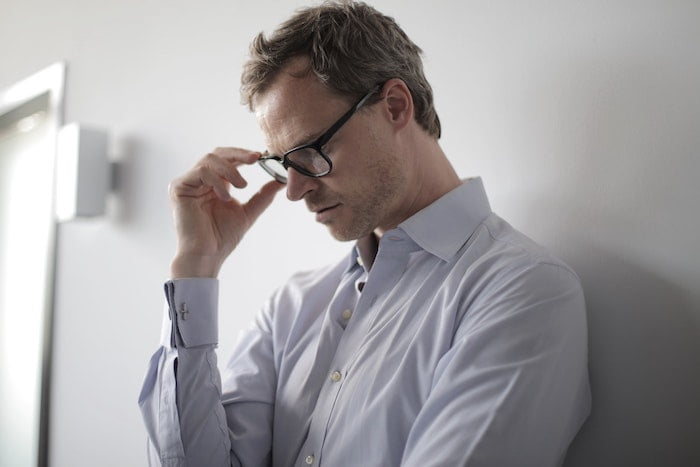 People who are struggling with a dependency on substances not only have to deal with the side effects and challenges of an addiction, but they also have to shoulder the burden of the negative stigma that comes with addiction.
At OK Rehab, we don't judge or criticise people who have become dependent on substances.
Instead, we just want to help you get back on your feet. However, people with addictions are often embarrassed or hesitant to confront their addictions, so they may ignore the signs of their substance dependency.
If you're not sure if you've got an addiction, ask yourself if you are experiencing any of the following behavioural problems:
Mood swings
Irritability
You struggle to focus or concentrate
Memory loss or blackouts
Paranoia
Low self-esteem and self-worth
You've been lying to friends and family about your substance intake
Stress, anxiety, or depression (if you already suffered from these before you became dependent on drugs or alcohol, then they will have gotten worse with your substance abuse)
You have no interest in socialising
You don't want to have any responsibilities
Disrupted sleep patterns
Lack of interest in your physical appearance and personal hygiene
If you have answered "yes" to any of the above behavioural side effects, then you have an addiction.
It's important to your recovery to acknowledge that you are struggling with addiction , and OK Rehab can find the right drug and alcohol rehab in Lancashire for you.
Please call our 24-Hour Helpline: 0800 326 5559
Why should you consider going to drug and alcohol rehab in Lancashire?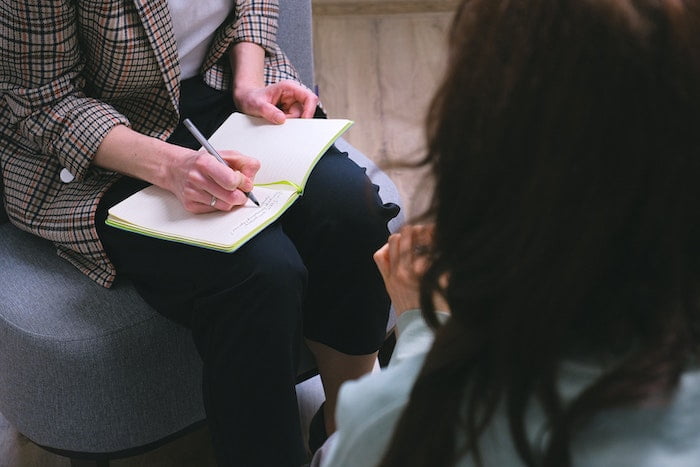 Abusing substances can lead to stress, anxiety, or depression. It's also possible that you turned to drugs or alcohol because of mental health issues such as depression, post traumatic stress disorder (PTSD), bipolar disorder, borderline personality disorder, obsessive compulsive disorder (OCD) or schizophrenia and anxiety.
If that's the case, then your substance abuse is only aggravating these conditions, and you have become trapped in a vicious cycle.
Dependency on alcohol or drugs can also lead to poor performance or attendance at work, which can threaten your job. You may have even been fired, which can lead to financial difficulties.
These challenges only worsen the stress and depression caused by your addiction while also fuelling your substance abuse.
You may have also found maintaining relationships with friends and family difficult while abusing substances. This could be because you have been hiding how much alcohol or drugs you consume daily or because you have withdrawn from socialising.
Your relationships may have also been damaged due to your mood swings and increased temper that's been caused by your addiction. It's not just you that's been affected by your addiction, but your loved ones, too.
By going to a drug and alcohol rehab in Lancashire, you will have the chance to get your life back on track by improving your performance at work and avoiding the risk of unemployment and financial troubles.
You'll also be able to heal your relationships, too.
The repercussions on your physical health are just as important as those on your mental health. In 2018/19, there were 18,053 recorded hospital admissions for drug poisoning, with 2,917 people dying from drug misuse in the same year.
Furthermore, there were 7,551 alcohol-related deaths in the United Kingdom in 2018.
Long-term dependency on drugs and alcohol can be fatal, so it's essential that you seek help with your addiction before the damage to your health is irreversible. The most common health issues resulting from addiction are:
Strokes
Lung disease
Weight gain
Some forms of cancer, i.e. breast cancer, liver cancer, neck cancer
If you recognise any of these health issues in yourself, then it is time to fight your addiction. OK Rehab can find the right treatment for you at a drug and alcohol rehab in Lancashire to heal your health and life.
Please call our 24-Hour Helpline: 0800 326 5559
Pre-rehab steps – what steps can be taken before attending drug and alcohol rehab in Lancashire?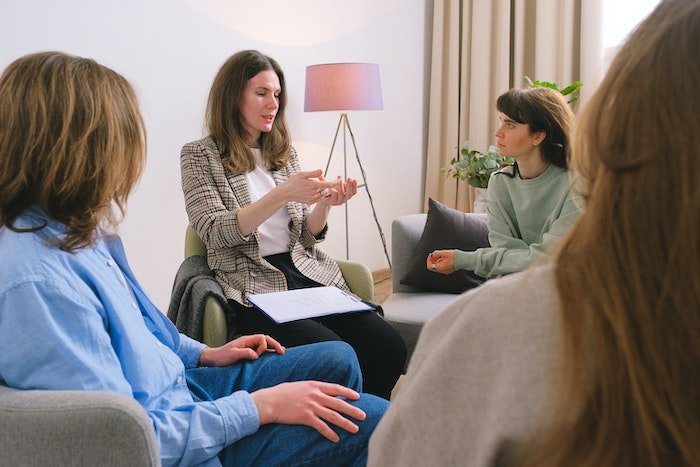 Making the decision to attend rehab should not be taken lightly. It is a huge step and can be scary, especially for people who have never attended rehab before.
Drug and alcohol rehab is often the last resort after other options have been exhausted. A popular tactic employed by friends and families of people struggling with an addiction is to stage an intervention.
Traditional interventions involve friends and families getting together to confront the person with a drug or alcohol addiction. They use this time to tell the person how their addiction is having a negative impact on their lives and their personal relationships.
The purpose of a traditional intervention is to get the person to agree to attend rehab.
However, many people react poorly to these confrontations and can feel as though they are being ganged up on. This can have the opposite impact to what is intended and can make them more averse to the idea of rehab.
An alternative to traditional interventions is professional intervention. Professional interventions are becoming increasingly popular in Lancashire in recent years as they are usually better received than traditional interventions.
Also known as the CRAFT approach to interventions, a professional intervention does not require a confrontation with the person struggling with addiction.
Instead, a professional interventionalist will teach those closest to that person how to reinforce positive behaviours and how to spot when it is a good time to bring up the idea of rehab.
CRAFT stands for Community Reinforcement and Family Training, and it encourages close friends and family members to reward good behaviour and not to get themselves involved when the person suffers any negative consequences as a result of their addiction.
Please call our 24-Hour Helpline: 0800 326 5559
How much does drug and alcohol rehab cost in Lancashire?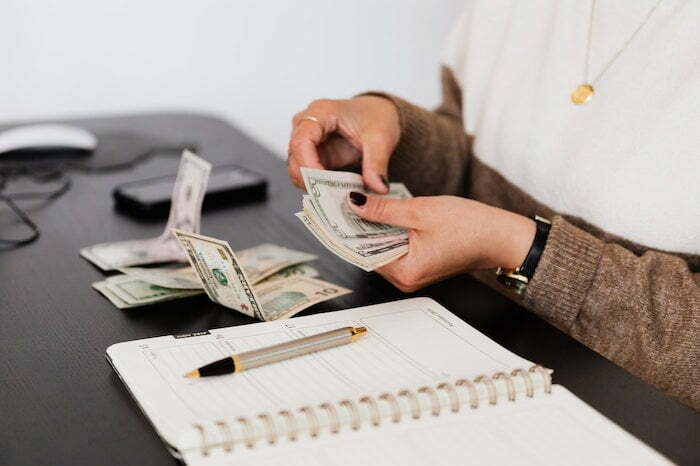 The cost of rehab in Lancashire will depend entirely on your personal circumstances. Costs vary depending on the severity of your addiction, the length of the treatment required and whether you choose to be treated as an inpatient or an outpatient.
Outpatient treatment in Lancashire is commonly covered by the NHS. However, there are usually long waiting lists for these services.
Many people assume that inpatient addiction is reserved for the rich and famous and is largely unattainable to everyday people.
However, most drug and alcohol rehab facilities in Lancashire are more affordable than you may think, with most offering payment plans.
There are, of course, high-end inpatient rehab facilities that offer spa services and private chefs; these facilities usually cost over £70,000 for a 30-day stay.
Most facilities in Lancashire average at around £14,000 for a 30-day stay; however, prices vary greatly from £1,000 per week to £10,000 per week.
The only way to know exactly how much your stay in rehab in Lancashire will cost, call a member of our team today on 0800 326 5559.
Please call our 24-Hour Helpline: 0800 326 5559
Is drug and alcohol rehab covered by health insurance?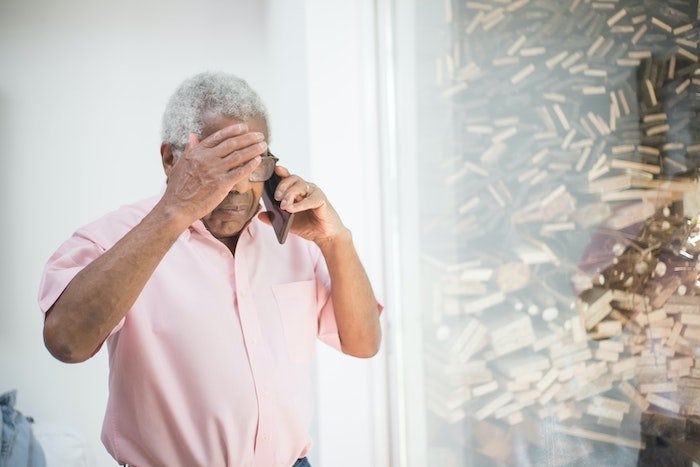 Most drug and alcohol rehab facilities in Lancashire are covered by private health insurance – and while insurance may not always cover the full cost of your stay, it usually helps with a percentage of the cost, making it easier for you to pay.
If you have a private health insurance policy, it is highly likely that it will cover at least some of the cost of a private rehab stay.
However, each policy is different, so it is important to check your paperwork or speak to the customer services department of your provider.
If you have health insurance through your job, you may still be able to claim through this to help cover the cost of private drug and alcohol rehab in Lancashire. However, you will need to let your employer know why you are claiming through your insurance.
Many people also take out private health insurance when they take out a mortgage, and if this is the case, again, you may be entitled to claim this to help with rehab costs.
However, you will need to make your mortgage provider aware of this, and your payments may be increased as a result.
If you are planning to use insurance to cover some or all of the cost of your stay in rehab in Lancashire, you need to bring your insurance documents with you when you arrive at your chosen rehab facility.
Please call our 24-Hour Helpline: 0800 326 5559
Is drug and alcohol rehab available through the NHS in Lancashire?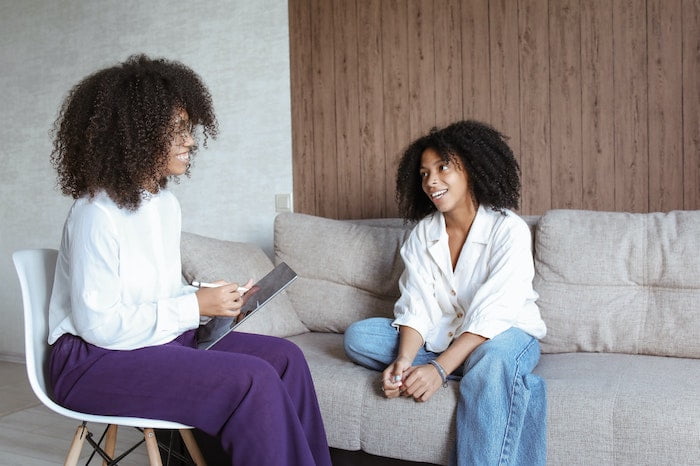 Drug and alcohol rehab in Lancashire can be made available through the NHS. However, it is incredibly difficult to secure funding.
When you present to the drug and alcohol team in Lancashire, Minds Matter, you will be assigned a caseworker who will keep in close contact throughout your journey. [4]
The caseworker will document your progress as you attend less intense treatments and attempt to maintain sobriety. NHS funding is usually reserved for only the most severe cases, and even then, it is not guaranteed.
If you have attended all of your appointments over a long period of time, and your caseworker still believes that you would benefit from a stay at an inpatient rehab facility in Lancashire, they can help you begin the application process.
Applications often take a long time to get a response, and it's usually a local council that makes the decisions. In some cases, you and your caseworker will be invited to a hearing to give the panel more details.
Your caseworker will keep you informed every step of the way until you get a response.
It is important to remember that the majority of applications are rejected. This is because NHS funding is seriously stretched, and spending a large amount of money on one person cannot always be justified.
Other free organisations offering addiction support
Below is a list of other organisations that offer addiction support in and around Lancashire:
1. Young Addaction North Lancashire
Address: YMCA, New Rd, Lancaster LA1 1EZ
Telephone: 01524 239570
Website: https://www.wearewithyou.org.uk/services/lancashire-for-young-people-lancaster/
2. The Well Communities
Address: First Floor, West End Community Centre, Westminster Rd, Morecambe LA4 4JE
Telephone: 01524 415278
Website: http://www.thewellcommunities.co.uk/
3. Turning Point
You can also reach out to a number of helplines, including Mind UK, YoungMinds, Rethink Mental Illness, Samaritans and Papyrus, SMART Recovery or find an Alcoholics Anonymous, Narcotics Anonymous or Cocaine Anonymous near you that cover the 12 steps including giving yourself over to a higher power. The NHS are also there to help you.
Other organisations that can offer you help for free include NHS Foundation Trust, Turning Point, We Are With You, National Association for Children of Alcoholics, Change Grow Live, Al-Anon and Alateen.
Rehabs and organisations are advised by the American Society of Addiction Medicine and the National Institute for Health and Care Excellence so you are in safe hands with person-centered care.
You may also be offered sober living houses as part of your aftercare after you leave rehab in order to help you maintain your sobriety and help with relapse prevention.
Please call our 24-Hour Helpline: 0800 326 5559
How long does rehab last?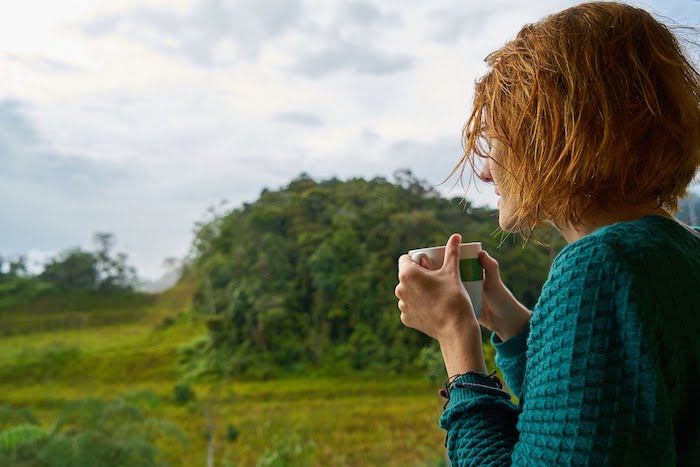 As with cost, there is no way to answer this question because each addiction requires a different length of stay.
In most cases, a 28-day stay is recommended as it gives you the best chance at completely overcoming your addiction before returning to your normal life.
This is especially the case where there is a physical addiction, such as alcohol or heroin. In these cases, the first seven-to-ten days will be spent undergoing a medical detox, and the final weeks will be spent focusing on the mental recovery of your addiction.
In cases where there is no physical addiction, such as cannabis or cocaine, a shorter stay may be sufficient. Sometimes, ten days is enough to overcome an addiction.
Where the addiction is long-lasting and severe, even if there is no physical addiction, a 28-day stay may still be recommended.
It is a good idea to contact your chosen facility to find out what they recommend.
If you are confused about the length of time, you will need to spend in rehab and haven't yet decided on a facility. You can contact a member of the OK Rehab team on 0800 326 5559.
Stages of alcohol detox
Alcohol dependence can be confirmed fast and efficiently using the Alcohol Use Disorders Identification Test, DSM-5 or CAGE questionnaire.
Dependent drinkers will have built up a strong tolerance to alcohol, and experience unpleasant withdrawal symptoms (alcohol withdrawal symptoms) or alcohol withdrawal syndrome when they stop drinking, so these symptoms need to be managed carefully.
To ensure that the risk of seizures is curtailed our medical team prescribe patients with Chlordiazepoxide, brand name Librium, as they undergo detox as this has been proven to offer more protection against the risk of seizures.
A medically-assisted detox (alcohol detox) is needed to try to prevent the effects of alcohol, including encephalopathy (Wernicke encephalopathy) and delirium tremens.
You could also receive medication like Acamprosate (Campral®), an antidepressant like nefazodone, desipramine, or imipramine, or the opioid antagonist Naltrexone.
There is also a natural alternative to Naltrexone. This is PhenQ, made of 5 potent ingredients that are 100% natural. The ingredients are Chromium Picolinate, Capsimax Powder, Caffeine, Nopal and L-Carnitine Fumarate.
It is reported that about 14% of alcoholics develop liver cirrhosis if they continue their drinking habits for over a period of 8 years. It is best to stop drinking today so that you can have the best chance at a full recovery.
Please call our 24-Hour Helpline: 0800 326 5559
NHS addiction treatment vs Private Addiction Treatment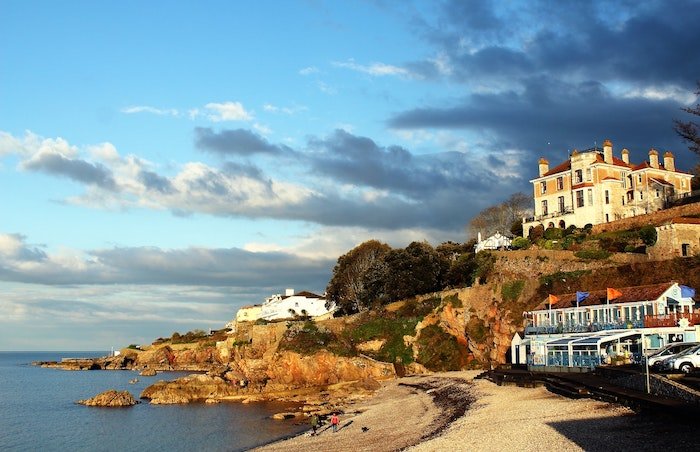 Many people turn to the NHS for addiction treatment without exploring other options, such as private drug and alcohol rehab in Lancashire. This is because it is a common misconception that drug and alcohol rehab is too expensive.
However, as previously stated, most private drug and alcohol rehabs in Lancashire have payment plans and are not as out of reach as one may think.
Additionally, the NHS is incredibly stretched, and there are usually long waiting lists for treatments. This means that your addiction could be becoming much worse while you are waiting to be treated.
There are, of course, scenarios in which NHS treatment is sufficient – for example if the addiction is not long-lasting or not too severe and the person struggling is able to control their addiction with group meetings such as Alcoholics Anonymous while they are awaiting NHS treatments.
If you have decided that rehab in Lancashire is the right step for you, it is important to weigh up the pros and cons of both private and NHS-funded treatments.
Once you have more knowledge of what each treatment involves, you will be better equipped to make an informed decision on which option is best for you.
Pros of NHS addiction treatment
Free of charge
Private and confidential
In your local area
Available to anyone that needs it
No requirement to stay away from home
Cons of NHS addiction treatment
Long waiting lists could mean your addiction is worsening while you wait for treatments.
Lower success rates than private facilities
No immediate availability of medical staff while you are detoxing
You may see different specialists each time
No dual diagnosis of co-occurring conditions such as bipolar disorder or depression – only the addiction will be treated.
Pros of private addiction treatment
Immediate admission means your treatment begins straight away
Safe, secure, and comfortable environment
Round-the-clock access to a team of medical professionals
Dual diagnosis of co-occurring conditions means you will have a treatment tailored to your needs
High success rates
Relapse prevention techniques are taught along with trigger identification.
Family therapy is available to help rebuild broken relationships
Other types of therapy available at a private rehab include Acceptance and Commitment Therapy, acupuncture, art therapy, cognitive behavioural therapy, dialectical behaviour therapy, drama therapy, Eye Movement Desensitization and Reprocessing, group psychotherapy, motivational therapy, Rational Emotive Behavior Therapy, brief intervention, contingency management, coping mechanisms work therapy, equine therapy, family therapy, group therapy, individual therapy, mindfulness, motivational interviewing, music therapy, and talking therapies.
Cons of private addiction treatment
High costs
Often requires several weeks away from home.
If your addiction is quite severe, has lasted a long time, or you have made several attempts at becoming clean in the past and have failed – it is recommended that you attend private drug and alcohol rehab in Lancashire.
In a private facility in Lancashire, the team of medical professionals will not only treat the addiction but will also identify, diagnose, and treat any underlying mental health conditions such as depression.
Dual diagnosis and treatment of all conditions mean that when you leave the facility, you are better prepared to re-enter society as a clean and sober person. This is why their success rates are so high.
You will receive a full psychiatric assessment by a trained and friendly psychiatrist who will assess if you need psychiatric treatment.
Private rehab facilities in Lancashire focus on treating the person as a whole and not just the addiction.
As well as dual diagnosis, private rehab facilities in Lancashire will help you to identify your triggers so you can learn to avoid these in the future and also teach you relapse prevention techniques to heighten your chances of controlling any urges you may face in the future.
Some common relapse prevention techniques you will learn through private drug and alcohol rehab in Lancashire are:
HALT
HALT stands for Hungry, Angry, Lonely, Tired. This technique teaches you not to make any decisions while you are feeling any of these emotions.
For example, you may be tempted to turn to drugs or alcohol if you are angry, but when you focus on taking healthier steps to calm down, the temptation will have passed.
Self-care
Eating a balanced diet, getting regular exercise, and having a healthy sleep routine are all aspects of self-care.
Often, a poor diet, no sleep, and no exercise can cause hormonal imbalances and increase stress levels, making you more likely to turn to addictive substances.
Mindfulness
Studies have shown that those who practice mindfulness techniques are more self-aware and less likely to relapse. Mindful meditation teaches you to accept your cravings and take positive steps to avoid temptation until your craving passes. [5]
Please call our 24-Hour Helpline: 0800 326 5559
Inpatient or outpatient drug and alcohol rehab in Lancashire?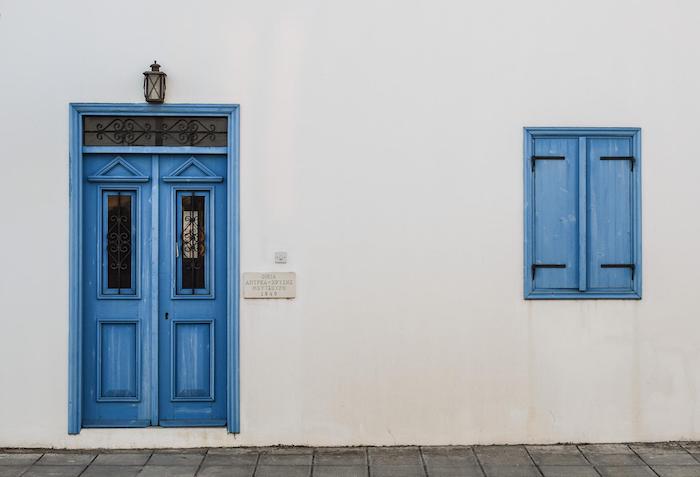 Aside from private rehab treatment and NHS-funded rehab treatment, you can also choose between inpatient and outpatient drug and alcohol rehab in Lancashire.
It is important to understand exactly what comes with each option so you know you are making the right decision.
The main difference between inpatient rehab and outpatient rehab is the level of care you receive. As an inpatient at a private facility, you will have 24/7 access to medical professionals as you will be staying in the facility for several weeks.
As an outpatient, you will continue to live at home and attend appointments at a clinic.
Outpatient rehab is not recommended if:
Your addiction is long-lasting or severe
You have previously been diagnosed with co-occurring mental health issues
You regularly drink more than 30 units of alcohol per day
You have previously suffered from alcoholic seizures or delirium tremens
You become violent when you are under the influence of drugs or alcohol.
If none of the above describes your situation, you may be able to attend rehab as an outpatient.
To find out whether you would benefit from inpatient or outpatient drug and alcohol rehab in Lancashire, call a member of our team today on 0800 326 5559, and one of our addiction experts will be happy to talk through your options with you.
Please call our 24-Hour Helpline: 0800 326 5559
Rehab for cocaine in Lancashire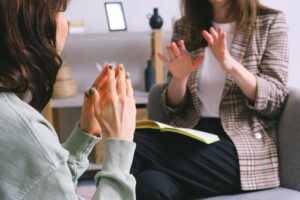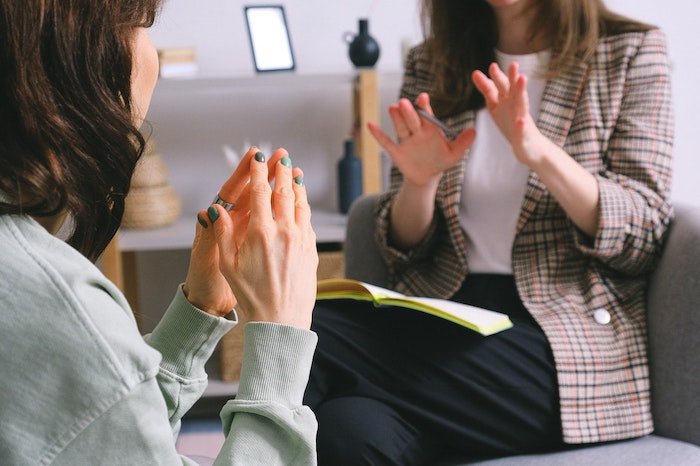 Cocaine is a white powder that is commonly snorted or rubbed on the gums. It is highly addictive and usually causes short bursts of intense energy and focus on the user.
The short-term effects of cocaine mean that users tend to use the drug more often to repeatedly get the same effect. This repeated use also means that users need to use more of the substance to feel the desired high. This is what causes the addiction.
Cocaine is not a physically addictive drug, meaning that quitting 'cold-turkey' will not cause any distressing physical symptoms; however, it can cause some psychological side effects that can be upsetting.
It may be sufficient to spend around ten days in a rehab facility to fully overcome a cocaine addiction; however, in the case of severe addiction, a longer stay may be recommended.
Please call our 24-Hour Helpline: 0800 326 5559
Rehab for heroin in Lancashire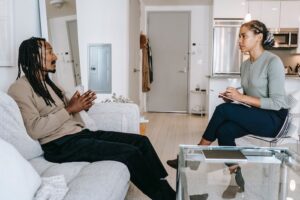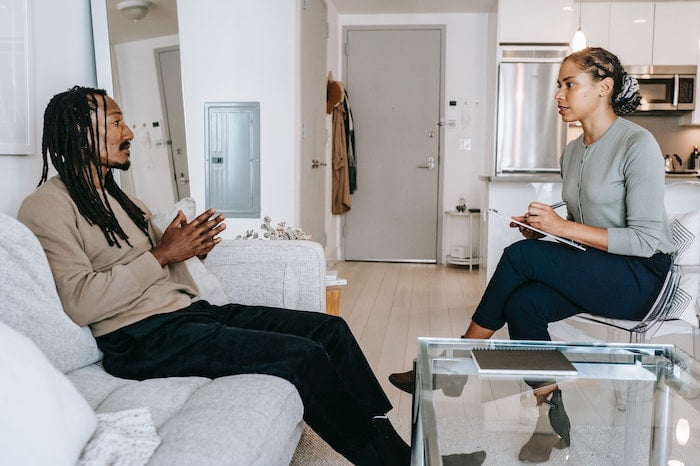 Heroin is a dangerous and highly addictive drug that is most commonly injected into veins. Heroin can also be smoked or snorted.
It is so addictive that even using it one time can cause an addiction. Heroin is not only psychologically addictive but physically addictive also.
This means that the user will suffer from physical side effects such as nausea, vomiting and sweating when they stop taking heroin.
Users will need to undergo a medical detox when they attend rehab for heroin addiction. This means that they will need to be prescribed medication such as methadone to combat the unpleasant side effects.
The dosage of this medication will be reduced on a regular basis until the user is clean of substances.
It is usually recommended to spend 28 days in a rehab facility to overcome an addiction to heroin by heroin withdrawal.
You will also receive treatment for any other effects of heroin, such as hepatitis.
Please call our 24-Hour Helpline: 0800 326 5559
Rehab for cannabis in Lancashire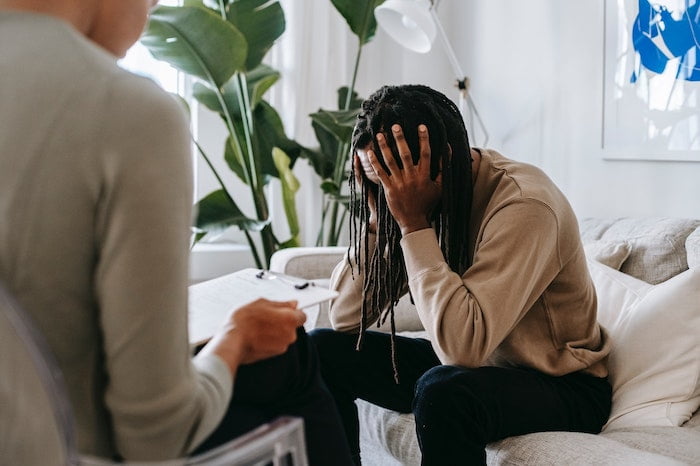 Cannabis is possibly the most widely abused drug as many people use it for its perceived benefits in combating other issues such as glaucoma or anxiety; however, there is little research into its benefits.
Cannabis can be addictive due to its calming effect. However, often, this calming effect is short-lived, and many people report feeling intense paranoia as a result of their cannabis addiction.
A study by Wayne Hall and Louisa Degenhardt identified the negative side effects of regularly using cannabis during adolescence and into adulthood can include 'a dependence syndrome, increased risk of motor vehicle crashes, impaired respiratory function, cardiovascular disease, and adverse effects of regular use on adolescent psychosocial development and mental health'.
You will not get any physical side effects from quitting cannabis as it does not cause physical addiction. However, you will suffer from some psychological side effects and intense cravings.
Because there is no need for medical detox, it is possible to complete rehab for a cannabis addiction in around ten days.
Please call our 24-Hour Helpline: 0800 326 5559
What therapies can I expect from drug and alcohol rehab in Lancashire?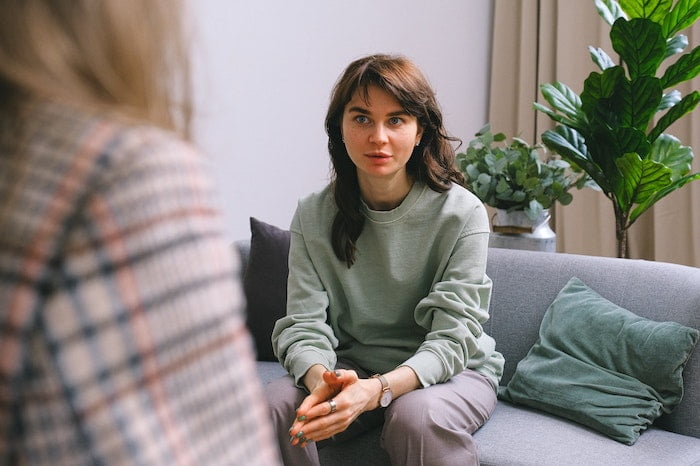 It is helpful to understand exactly what to expect when you enter into private drug and alcohol rehab in Lancashire, including the therapies you will go through while there.
Each facility will offer a different range of therapies, and you won't necessarily need to experience all of them. Your stay in rehab will be tailored to your individual needs, so your experience will differ from someone else's.
Some of the most common therapies available in drug and alcohol rehab in Lancashire are:
Cognitive Behavioural Therapy (CBT)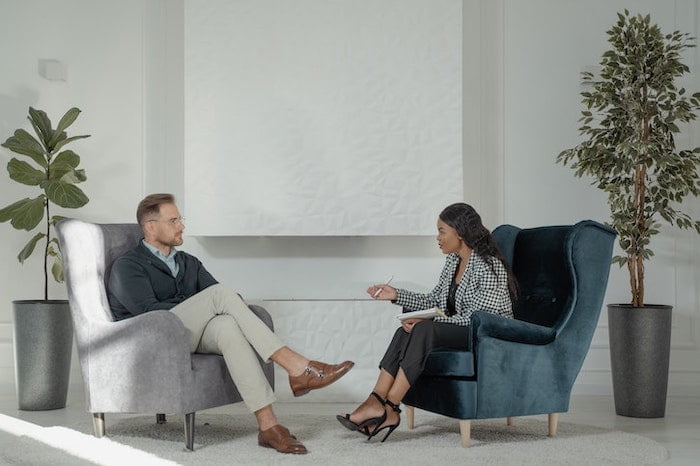 Cognitive Behavioural Therapy focuses on changing your behaviour by changing your thought patterns. It works on the belief that your thoughts are very powerful, and you attract what you put out.
You will be taught that positive thoughts attract more positive outcomes.
Dialectical Behavioural Therapy (DBT)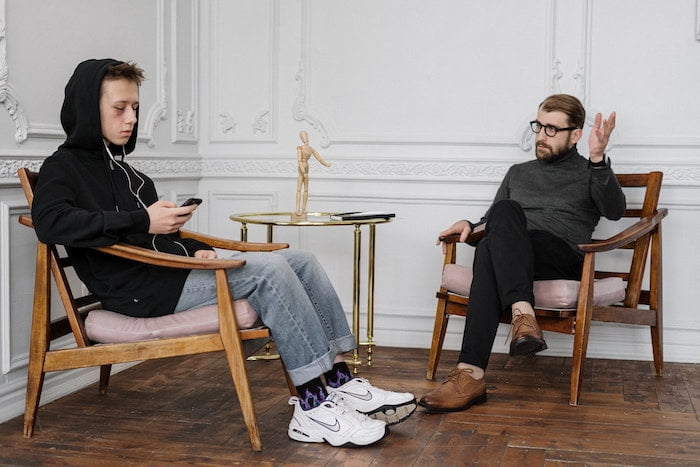 Dialectical Behavioural Therapy is similar to CBT in that it focuses on behavioural changes; however, it teaches change and acceptance and most commonly happens in group settings.
Brief Interventions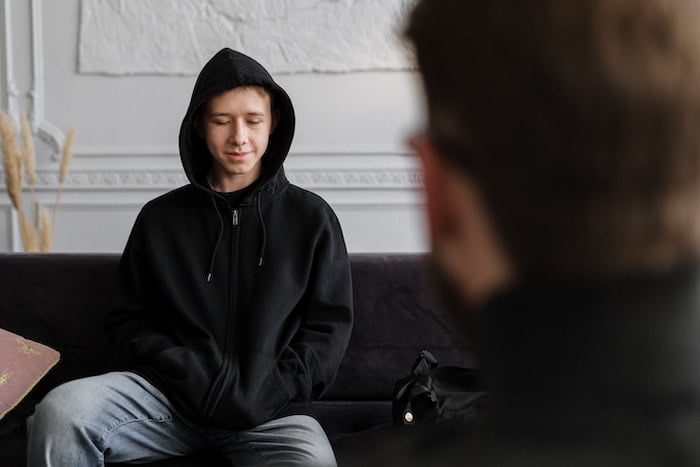 Brief Interventions are usually quite short sessions in which the service user is asked to focus on one particular problem or issue in their life and come up with a solution to fix the issue.
Motivational Interviewing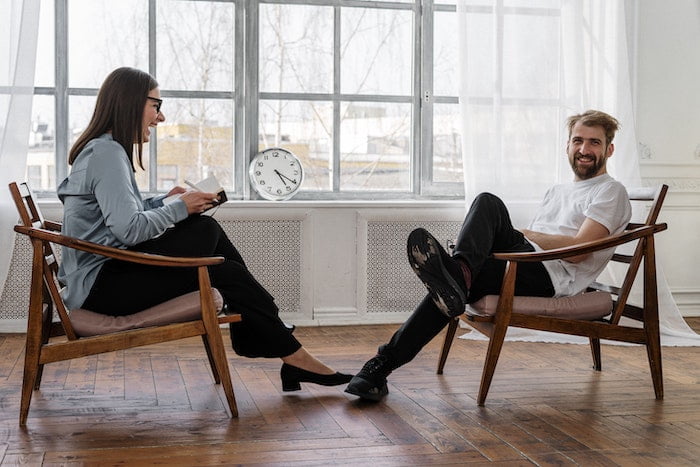 Motivational Interviewing helps service users find reasons to change their problematic behaviour and teaches them to focus on these reasons throughout their time in rehab. People often leave these sessions feeling positive and uplifted.
Alternative/Holistic Therapies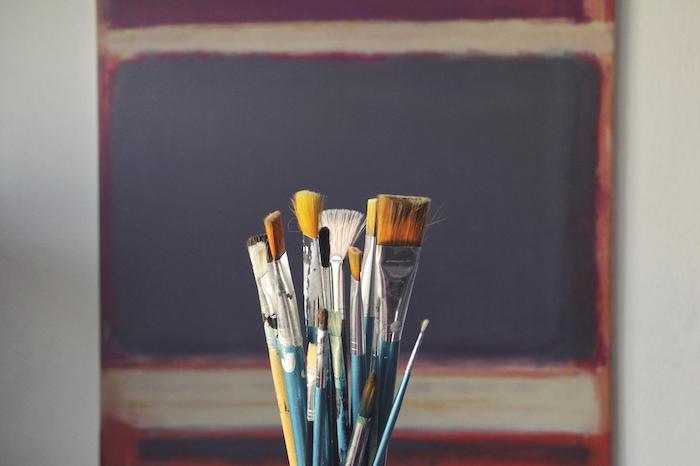 Holistic therapies are becoming increasingly popular in residential rehab settings, and they are good ways to promote quiet, calm, and healthy expression. Popular holistic therapies in rehab facilities in Lancashire are art therapy and music therapy.
Group Therapy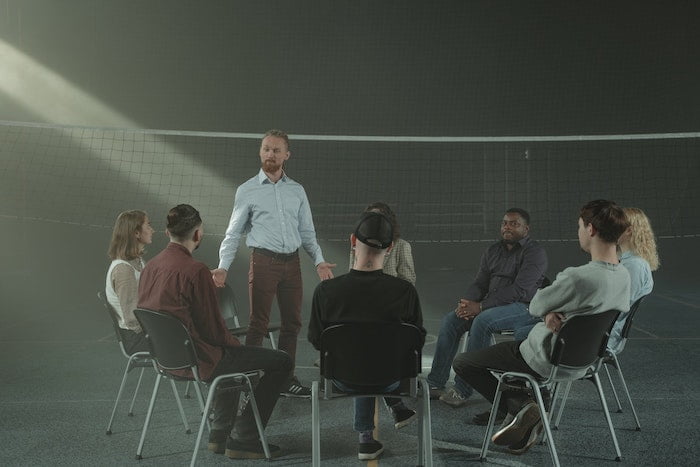 Group therapy is a common addiction treatment both inside and outside of rehab facilities in Lancashire, and it gives the service users a unique perspective as it shows them that anyone from any background can develop an addiction.
People get together and discuss their individual journeys, share stories, and give support.
Individual Therapy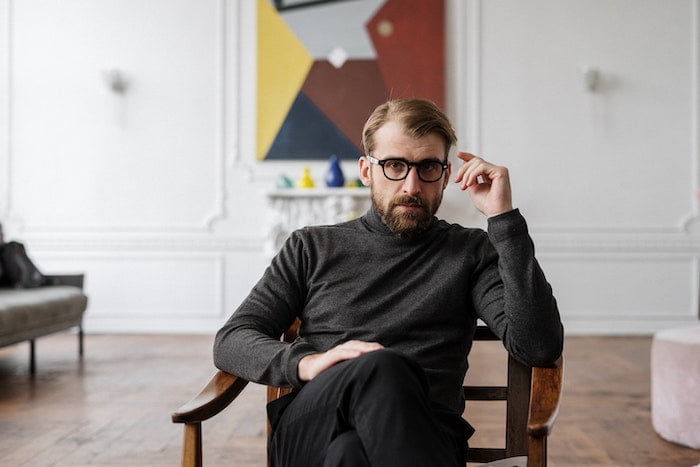 Individual Therapy is possibly one of the most important components of private rehab as it is usually in these sessions that co-occurring mental health issues are diagnosed.
These sessions also give the service user a safe space to talk about anything that is on their mind.
Family Therapy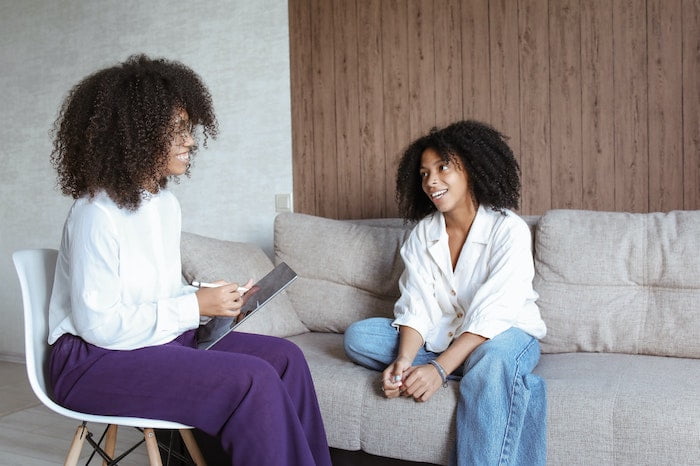 Family Therapy is offered when close relationships have been strained as a result of the addiction.
These sessions can help rebuild relationships that have previously broken down and can give each person a safe space to talk about how the addiction has impacted them.
Co-dependency Treatment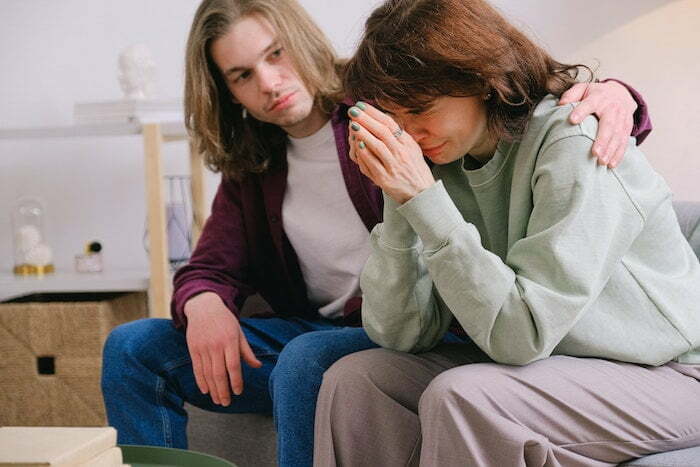 Co-dependency occurs when one person in a relationship sacrifices their own needs and desires to fulfil the needs and desires of the other person – which is often the case in relationships in which one person is a drug user , and the other is not.
Co-dependency treatment teaches you to spot the signs of a co-dependent relationship and how to protect yourself from them in the future.
Twelve-Step Facilitation Therapy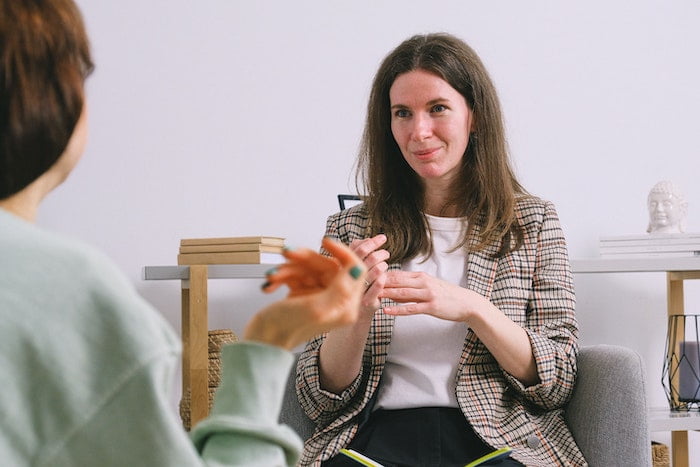 Twelve-Step Facilitation Therapy is normally part of an aftercare program if you have attended private rehab. It is the process of finding a twelve-step program in your area, i.e. Lancashire, and helping you get involved.
How can you prepare for drug and alcohol rehab in Lancashire?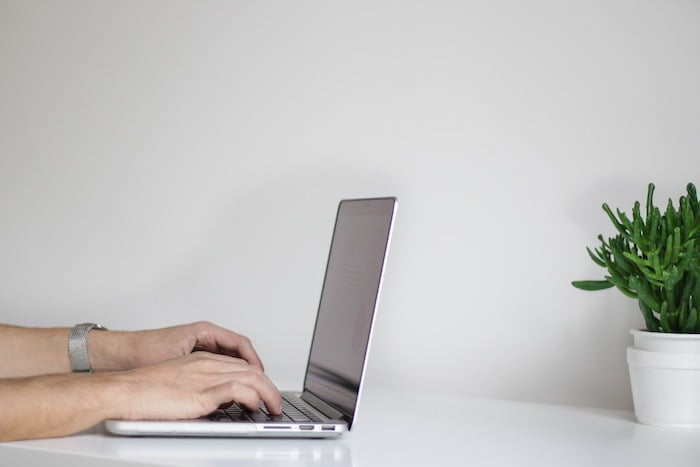 One of the best steps you can take in preparing yourself for rehab is talking to your friends and family. Your chance at recovery and maintaining sobriety is at its strongest with their support.
If your relationships with friends and family have been hurt due to your addiction, this can feel like a massive, daunting step.
However, being honest with them about your struggles with substance abuse will make you feel better, and it'll make them aware of why your relationships have been hurt. Going to rehab will be much easier with their support.
If you're working, it's also important to inform your boss that you will be going to a drug and alcohol rehab in Lancashire to overcome your addiction.
This can also feel impossible, but it will lift a weight off your shoulders, as your job won't be at risk due to your time away at rehab.
It should not be seen as a sign of weakness if you relapse as recovery takes time. Relapsing is common and occurs between 40% to 60% of adults trying to recover.
If your boss is aware of your struggles and your addiction, then this can start to heal the damage caused by your poor performance or attendance at work.
It's also a good idea to let the rehab know of any prescribed medication that you take. You'll also need to pack comfortable, appropriate clothing and hygiene products.
Please call our 24-Hour Helpline: 0800 326 5559
Get in touch today
Admitting that you have an addiction to drugs and alcohol, and seeking help, is a difficult but important step towards your recovery. At OK Rehab, we understand that you may be feeling reluctant, embarrassed, or even full of dread.
However, our team is compassionate and will talk to you confidentially about your addiction.
Then, we'll assess what treatment would be best for you, and then we'll arrange a date and budget for rehab that suits you. To take the first step towards drug and alcohol rehab in Lancashire, call us on 0800 326 5559 or fill out our online enquiry form to find out about our treatment services.
This includes both private and statutory addiction treatments. All drug and alcohol rehabs must be registered and audited by the Care Quality Commission (CQC).
OK Rehab also offers our rehab services across the UK and near to Lancashire, including Blackburn, Blackpool, Burnley, Chorley, Lancaster and Preston.

Please call our 24-Hour Helpline: 0800 326 5559
References
[1] https://www.lancashire.gov.uk/lancashire-insight/health-and-care/health/lifestyle/alcohol/
[2] https://www.ndtms.net/resources/public/Parental%20substance%20misuse/North%20West/NW_Lancashire_2019-20_Parental_substance_misuse_data_pack.html
[3] https://www.lancashire.gov.uk/lancashire-insight/health-and-care/health/lifestyle/drugs/
[4] https://www.lscft.nhs.uk/mindsmatter-drugs-alcohol