Drug & Alcohol Rehab in Lancaster
Following the Covid-19 pandemic, thousands of UK citizens are battling a physiological or physical dependence.
Exacerbated by a year in lockdown, many have turned to alcohol or drugs to help ease the mental burden of social isolation.
For those with a pre-existing addiction and accompanying mental health concerns, accessing psychiatric treatment during this time has been challenging.
As a result, more people than ever are in desperate need of professional care in order to start their recovery journey.
Here at OK Rehab, we've partnered with over 120 leading rehab centres in the UK, and provide a bespoke referral service to each clinic.
We believe that private rehabilitation care should be accessible to all, and should be personalised to fit the profile of each individual. We'll assess your situation and preferences in order to find the most appropriate drug and alcohol rehab in Lancaster.
To kick start recovery in the form of a drug and alcohol rehab in Lancaster, phone us at any time on 0800 326 5559.
The Benefits of Residential Rehab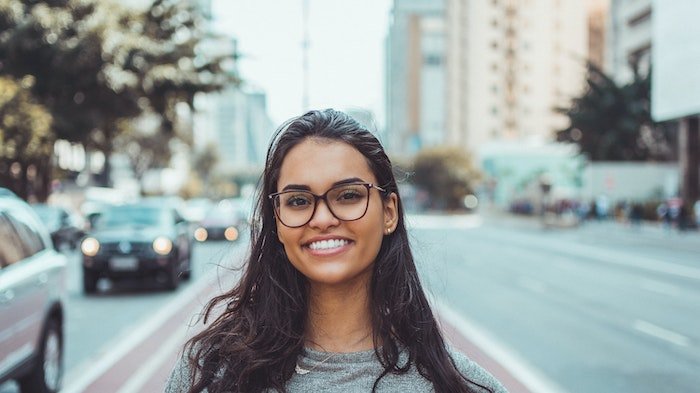 As scientific research continues to accelerate, more is being discovered about Substance Use Disorder (SUD) than ever before.
While opinions may vary, specialists agree that SUD is a chronic, long-term illness that requires long-term psychiatric treatment if recovery is to be achieved.
In accordance with this, the main reason for the success of residential rehab is its commitment to longevity in care.
Once you've selected a drug and alcohol rehab in Lancaster, short-term residencies are usually around 30 days. This number may increase or decrease depending on the severity of an addiction and an individual's history of substance use.
The length of an inpatient rehab stay allows for a thorough exploration of their addiction, set within a rigorous routine. Ample exposure to therapy means that patients can build a rapport with their psychiatrist, and begin to explore the underlying cause/causes of their SUD.
As recent studies have shown, 59% of adults starting psychiatric treatment for addiction had a mental health need. By undergoing targeted therapy over a course of weeks, individuals in rehab will have the opportunity for a dual diagnosis.
Co-occurring mental health conditions and underlying causes of your addiction (aka dual diagnosis) include:
Post traumatic stress disorder (PTSD)
Obsessive compulsive disorder (OCD)
Schizophrenia
Bipolar disorder
Borderline personality disorder (BPD)
Anxiety
Depression
This integrated approach to treating SUD cultivates the recovery of an individual as a whole, rather than focusing on addiction separately.
Within each personalised psychiatric treatment programme, the combination of therapy and wellness gives patients the coping mechanisms needed in order to stay in recovery.
You'll interrogate an addiction from the inside out, gaining new insights into environmental, social, and psychological triggers.
Armed with this new information, individuals are discharged from rehab feeling confident in their ability to remain sober and work towards lifelong abstinence.
Other organisations offering addiction support
Below is a list of other organisations that offer free support for addiction in and around Lancaster:
1. Young Addaction | North Lancashire
Address: YMCA, New Rd, Lancaster LA1 1EZ
Telephone: 01524 239570
Website: https://www.wearewithyou.org.uk/services/lancashire-for-young-people-lancaster/
2. The Well Communities
Address: First Floor, West End Community Centre, Westminster Rd, Morecambe LA4 4JE
Telephone: 01524 415278
Website: http://www.thewellcommunities.co.uk/
3. CAMHS
Address: The Ross Childrens Centre, 160 Euston Rd, Morecambe LA4 5LE
Telephone: 01524 550650
Website: https://mft.nhs.uk/rmch/services/camhs/
You can also reach out to a number of helplines, including Mind UK, YoungMinds, Rethink Mental Illness, Samaritans and Papyrus, SMART Recovery or find an Alcoholics Anonymous, Narcotics Anonymous or Cocaine Anonymous near you. The NHS are also there to help you.
Our Personalised Referral Service
While many rehab clinics boast high success rates, it can be difficult to find professional help suited to your specific needs, or those of a loved one. Navigating each drug and alcohol rehab in Lancaster or the surrounding area can be an overwhelming process.
Our team at OK Rehab recognize the potential stress of this process and has designed a bespoke referral service accordingly. We'll work closely with you and those dear to you, every step of the way, in order to find the right clinic for your unique needs.
Firstly, we'll organise a free phone consultation with one of our addiction specialists, at a time most convenient for you. During this confidential call, one of our team will get to know you and build a profile of your current situation, ready to build your referral.
Initially, our medically trained staff will perform a remote, non-invasive psychaitric assessment. We'll ask a few questions about your current psychological and physical health, any pre-existing conditions, and the substance you're currently battling.
Following this, we'll note your preferences for selecting a drug and alcohol rehab in Lancaster. It might be that you'd prefer a rural escape and crave the isolation of the countryside, or seek an urban clinic within Lancaster.
You can also choose to remain close to a support network, such as family, friends, or a significant other, who'll be able to visit and even partake in family therapy.
Additional preferences often include the clinic's size, particular treatments, and price range. Here at OK Rehab, we take your budgetary preference very seriously and have chosen a range of clinics to suit each price range.
Additionally, many of our treatment providers offer payment schemes to break costs into manageable chunks.
To kick start recovery in the form of a drug and alcohol rehab in Lancaster, phone us at any time on 0800 326 5559.
What Will My Stay in Rehab Involve?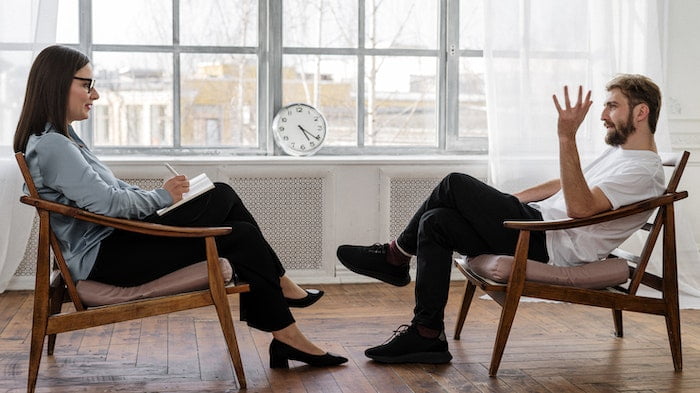 One of the most frequently asked questions concerning rehab care is "What can I expect from the process?".
The choice to enter rehabilitation is a life-changing move, and one usually met with apprehension- a fear of the unknown.
Perhaps the main reason for rehab's success is the crucial focus on personalised treatment, meaning everyone's experience as an inpatient will differ depending on what they need.
However, there are phases in each treatment journey that remain the same- being categorized into drug and alcohol Detox, Psychotherapy, Holistic Therapy and Aftercare.
1. Detoxification
Regardless of the circumstances, every patient that checks into rehab must undergo a medically-assisted detox phase. The safe reduction of toxins from the body usually lasts between 7-10 days but can fluctuate depending on the substance being removed.
During this time, you'll have 24/7 access to medical professionals who'll be monitoring your progress within a comfortable environment.
There will also be the option to receive approved medications, such as low-dose opiates like Librium/Benzodiazepine/Chlordiazepoxide to ease any withdrawal symptoms.
2. Psychotherapy
After you've completed the drug and alcohol detox stage, you'll begin a fully personalised treatment plan, which includes a range of psychotherapy. During individual therapy, you'll work with a trained psychiatrist to ascertain the root cause of addiction.
Usually, your counsellor's approach will be informed by Cognitive Behavioural Therapy: a form of talking therapies that aims to redirect negative thought pathways.
In the case of unresolved trauma, a psychiatrist may opt for Dialectical Behaviour Therapy– a form of psychotherapy that focuses on managing the negative emotions surrounding SUD.
Other common forms of therapy you may be introduced to include:
Rational Emotive Behavior Therapy (REB)
Motivational interviewing,
Motivational therapy
Group psychotherapy/ Group therapy
Eye Movement Desensitization and Reprocessing (EMDR)
Acceptance and Commitment Therapy (ACT)
Codependency treatment
Contingency management
Brief intervention
3. Holistic Therapy
Unlike psychotherapy, holistic therapy aims to treat addiction through the reunification of mind, body and spirit. Workshops allow patients to gain skills which prove invaluable in achieving a healthy life outside rehab.
As such, they can include anything from exercise, art therapy, music therapy, drama therapy, equine therapy, mindfulness acupuncture, or maintaining a nutritious diet.
4. Aftercare
Once your time in rehab is complete, the next step is implementing the coping mechanisms you've learnt into your daily life at home. However, even after successful treatment, the transition back to normality can be challenging at times.
With this in mind, OK Rehab offers a 12-month aftercare package, at no additional cost. You'll receive regular check-ins from a member of the team, and access to support groups within the Lancaster community.
Don't Hesitate to Reach Out
If you're concerned about yourself or a loved one, our specialist team is here to offer guidance on treatment support.
This includes private and statutory addiction treatments.All drug and alcohol rehabs are registered and audited by the Care Quality Commission (CQC).
OK Rehab offers addiction support across the UK, including We also offer rehab recovery services across the UK, including in Leeds, Sheffield, Bradford, Middlesbrough, York, Wakefield, Doncaster, Barnsley, Halifax, Huddersfield, Harrogate, Rotherham and Cleveland.
To kick start recovery in the form of a drug and alcohol rehab in Lancaster, phone us at any time on 0800 326 5559. Alternatively, you can email us at info@okrehab.org.