Drug & Alcohol Rehab in South Yorkshire
Are you based in South Yorkshire and considering seeking treatment for a drug or alcohol addiction? Why not give OK Rehab a call?
We believe that your recovery is possible, and our purpose is to help get you there.
Our trained counsellors are ready and waiting to answer your call and give any information or advice you may need regarding possible addiction treatment routes.
We work closely with you throughout this sometimes challenging process to make it as smooth as possible, and help you to receive the treatment most suited to your specific needs.
South Yorkshire is home to the town worst affected by alcohol in the whole of England, Doncaster. There are "around 4,313 dependent drinkers and 3,848 hospital admissions caused by alcohol each year".[1]
The total drugs crime rate for South Yorkshire is 3.7K.[2] Healing from a life affected by alcohol or drug use can seem impossible when in the grips of addiction.
However, there inevitably comes a point where recovery becomes desirable and in some cases, essential. A stay at an alcohol rehab in South Yorkshire provides the best start to recovery possible.
Get alcohol and drug rehab in South Yorkshire for a large number of addictions including binge drinking, alcohol addiction, benzodiazepine addiction, Buprenorphine addiction, cannabis use disorder, crack cocaine addiction, ketamine addiction, opioid use disorder, heroin addiction, cocaine dependence or cocaine addiction, any physical dependence or codependency, substance use disorder, and behavioural addictions such as gambling addiction and eating disorders.
To begin your recovery journey today, call our 24-Hour Helpline: 0800 326 5559
How to support a loved one through at-home interventions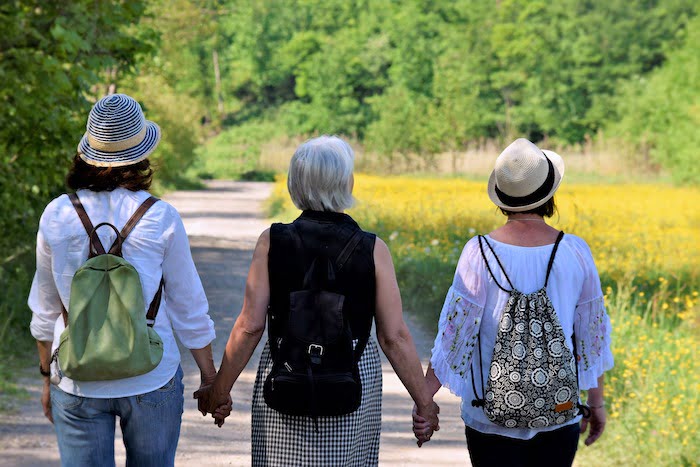 There are various ways to look after a loved one at home if they have an addiction. Staging an intervention offers a way to support the person affected by addiction as well as the rest of the household.
The CRAFT intervention gives families a structure to follow which takes into account where your loved one is in their readiness to change.
Whether they're near ready or not, there are healthy ways of communicating and this can support them to access rehab services much quicker.
Another intervention is where one or two family members approach their loved one with a professional to discuss the addiction and how it's affecting the person's health.
Together you discuss what happens if they remain at home in relation to accessing rehab support.
Either intervention aims to support your loved one towards drug and alcohol rehab in South Yorkshire.
The cost of rehab and what you get…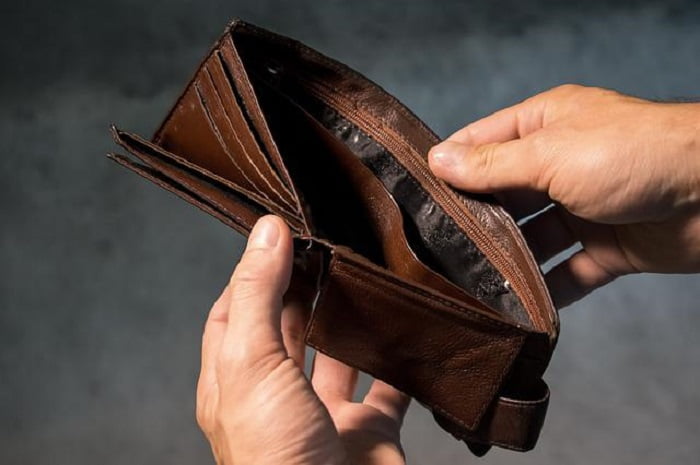 Going to rehab and receiving the best treatment programme available for your needs obviously comes at a cost.
The cost covers accommodation (i.e. a single or multi-occupancy room), food, any essential medications, psychotherapies, alternative treatments, and 24-hour care from specialist staff.
Depending on the level of luxury you opt for you can expect to pay anywhere from between £1,000 and £10,000 a week for inpatient treatment in the South Yorkshire region.
If you have health insurance, you might be covered
In some cases, private health insurance covers the cost of residential treatment in a private clinic. If you have a policy, check out the terms to see if recovery treatment is included.
It's important to bear in mind that if you do use your insurance to pay for your stay then it will likely increase the cost of your premiums going forward.
Also, if your health insurance is offered through your employers then, it's highly likely you'll be obligated to inform them of your addiction and that you're claiming a rehab stay.
NHS placements at private clinics and how to access one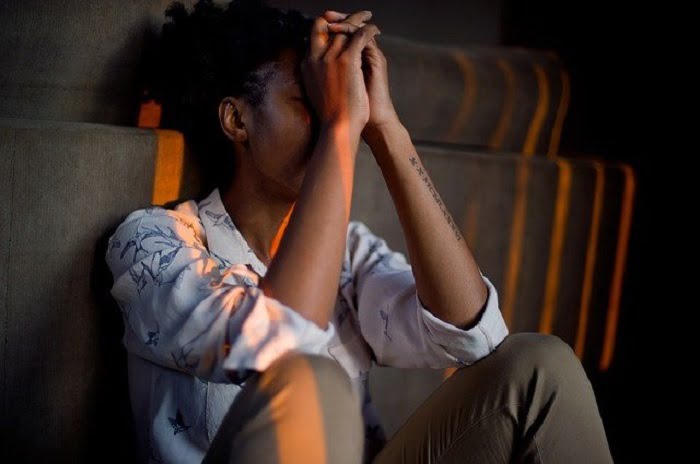 There is some funding for people who have severe addictions who can't afford a stay at a private clinic. This is offered through the NHS and needs to be applied for through the local council.
To meet criteria to be considered for the rehab place, you'll have to be able to show how dedicated you are to healing.
As well as this, you'll be able to prove that you're in regular contact with drug and alcohol services. Your case worker at the clinic will support you to complete the application for funding and will probably write you a reference to support your application.
Other organisations to consider
Below is a list of other organisations that offer free advice for addiction around South Yorkshire:
1. C G L Change Grow Live
Address: 44 Sidney St, Sheffield City Centre, Sheffield S1 4RH
Telephone: 01143 050500
Website: https://www.changegrowlive.org/the-corner-sheffield/info
2. Aspire Drug & Alcohol
Address: 37 Thorne Rd, Doncaster DN1 2EZ
Telephone: 01302 730956
Website: https://www.aspire.community/
3. Addaction Sheffield
Address: 42 Sidney St, Sheffield City Centre, Sheffield S1 4RH
Telephone: 01142 536830
Website: http://www.addaction.org.uk/services/addaction-sheffield-dip-service
You can also reach out to helplines, including Mind UK, YoungMinds, Rethink Mental Illness, Samaritans and Papyrus, SMART Recovery or find an Alcoholics Anonymous, Narcotics Anonymous or Cocaine Anonymous that's near to you.
The NHS are also there to help with any advice.
Organisations that can also offer you help and support for free include NHS Foundation Trust, Turning Point, We Are With You, National Association for Children of Alcoholics, Change Grow Live and Alateen.
Rehabs and organisations are advised by the American Society of Addiction Medicine and the National Institute for Health and Care Excellence so you are in fantastic hands with person-centered care.
You may get access to sober living houses as part of your aftercare after you leave rehab to help you maintain your sobriety and help with relapse prevention.
To begin your recovery journey today, call our 24-Hour Helpline: 0800 326 5559
Duration of private treatment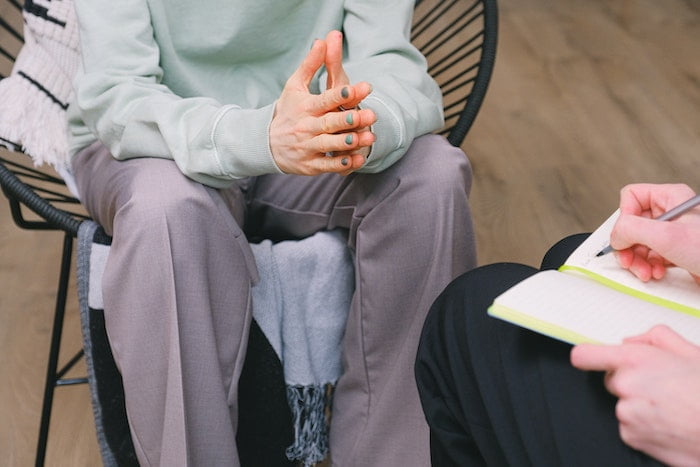 The length of stay at an alcohol rehab in South Yorkshire is typically twenty-eight days.
This duration is critical in the fact that it gives you enough time to get through the worst cravings, develop skills to manage triggers and practise healthy behaviours every day that will be instrumental to staying sober when you get home.
Some people stay at rehab for a detox of seven to ten days. Where a physical dependency exists, a detox under the care of a medical team like you find at rehab is essential to keep you safe.
A longer stay, however, is still recommended in order to address the psychological aspect of addiction.
To begin your recovery journey today, call our 24-Hour Helpline: 0800 326 5559
Alcohol Detox and Rehab in South Yorkshire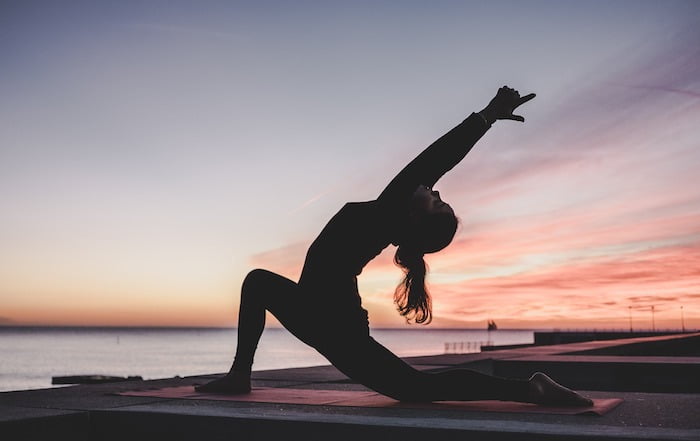 Being addicted to alcohol is difficult because of how it impacts the brain which goes on to have a very physical effect. The withdrawal process is especially uncomfortable.
Symptoms include:
Sweating and shaking.
Confusion and paranoia.
Sickness and diarrhoea.
Living with alcohol addiction is made more difficult by how widely available and socially acceptable it is. You might be determined to stop, but it's likely you come face to face with it every time you leave the house whether at restaurants, shops, or at friends' houses.
Quitting alcohol has to be underlined with serious commitment and confidence in managing these situations as well as your own responses.
The detox phase at an alcohol rehab in South Yorkshire begins as soon as you enter the clinic. A doctor will prescribe the relevant medications to manage any physical symptoms (usually this is done through a tapered Librium, Chlordiazepoxide  prescription).
Other types of medication you might need include Acamprosate (Campral®) which helps rebalance the chemicals in the brain that have been damaged by alcohol; an antidepressant like nefazodone, desipramine, or imipramine to aid any anxiety or depression caused by alcohol; or the opioid antagonist Naltrexone which works to uncouple the relationship between alcohol and pleasure.
There is also the natural alternative to Naltrexone,PhenQ, which is made of 5 potent ingredients that are 100% natural. Chromium Picolinate, Capsimax Powder, Caffeine, Nopal and L-Carnitine Fumarate are the ingredients.
You'll then move onto a tailored treatment programme which will include various psychotherapies such as dialectical behavioural therapy, a treatment that is especially useful at targeting emotional processing.
Types of therapy available at a private rehab include Acceptance and Commitment Therapy, acupuncture, art therapy, cognitive behavioural therapy, dialectical behaviour therapy, drama therapy, Eye Movement Desensitization and Reprocessing, group psychotherapy, motivational therapy, Rational Emotive Behavior Therapy, brief intervention, contingency management, coping mechanisms work therapy, equine therapy, family therapy, group therapy, individual therapy, mindfulness, motivational interviewing, music therapy, and talking therapies.
Stages of alcohol detox
Alcohol dependence can be confirmed fast and efficiently using the Alcohol Use Disorders Identification Test, DSM-5 or CAGE questionnaire.
Dependent drinkers will have built up a strong tolerance to alcohol, and experience unpleasant withdrawal symptoms (alcohol withdrawal symptoms) or alcohol withdrawal syndrome when they stop drinking, so these symptoms need to be managed carefully.
To ensure that the risk of seizures is largely reduced, the medical team prescribe patients with Chlordiazepoxide, brand name Librium, as they undergo detox as this has been proven to offer more protection against the risk of seizures.
A medically-assisted detox (alcohol detox) is needed in order to try to prevent the effects of alcohol, including encephalopathy (Wernicke encephalopathy) and delirium tremens.
It is important to begin rehab and recovery soon as alcohol has a whole host of short term and long term effects.
Alcohol can have short-term effects like difficulty walking, blurred vision, slurred speech, slowed reaction times and impaired memory.
Long-term alcohol addiction can also result in Wernicke-Korsakoff Syndrome, alcoholic neuropathy, alcohol withdrawal syndrome, alcoholic cerebellar degeneration, alcoholic myopathy and fetal alcohol syndrome.
It is reported that about 14% of alcoholics develop liver cirrhosis if they continue their heavy drinking habits for over a period of 8 years. It is best to stop drinking today so that you can have the best chance at a full recovery.
Rehab for cocaine in South Yorkshire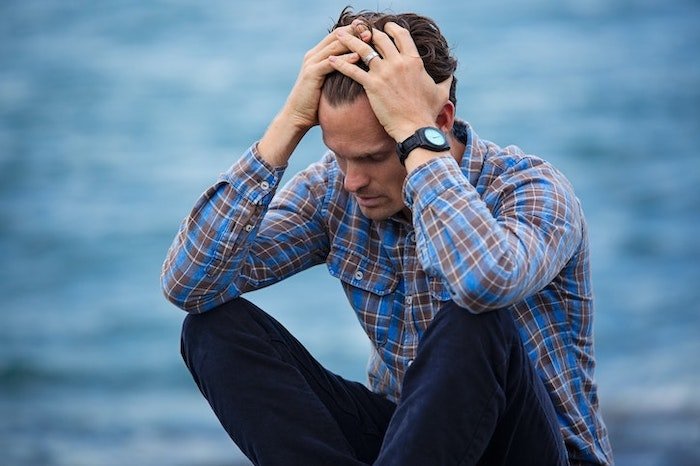 There are many different reasons why a person might end up trying cocaine. Increasingly common in modern culture is a social initiation through friends.
Despite being illegal in the UK, cocaine is proving to be a problem with many people experimenting and developing addictions.
Some people from this bunch will go on to try crack-cocaine which adds another layer to the complexity of substance use and treatment.
Cocaine and crack-cocaine cause the following withdrawal symptoms:
Heart palpitations.
Low mood.
Sleep disruption.
Suicidal thoughts and behaviours.
Long-term use also seriously impairs the functioning of the immune system and increases your risk of illnesses and diseases.
At rehab, you'll take part in an immersive programme of treatment.
It's really important to commit fully and really give yourself to the process, trusting that it works because there will be difficult moments but if you apply all that you learn and remain focused, recovery is achievable.
One of the most significant parts of your time at rehab will include cognitive behavioural therapy. It's evidence-based psychotherapy which is proven to effectively treat people throughout the world in relation to mental health as well as addiction.
Through it, you'll develop the skills to manage triggers and your own thought processes in order to manage unhealthy addictive behaviours.
You will get a psychiatric assessment when you enter rehab by a psychiatrist, who can see if you need any psychiatric treatment.
Rehab for heroin in South Yorkshire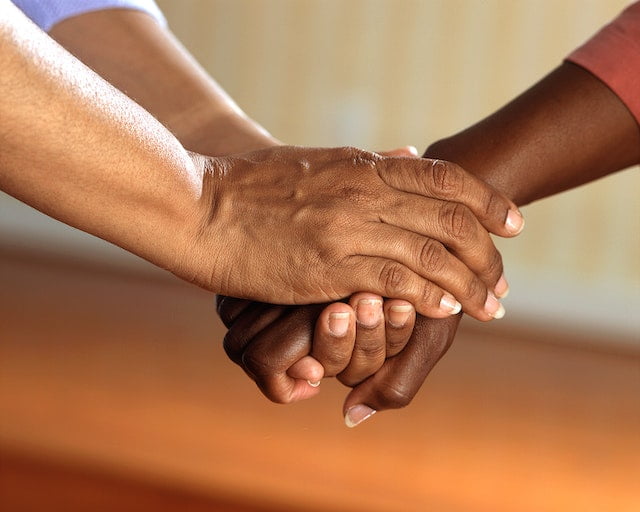 There are different reasons that make heroin such a challenging substance to quit. Firstly, it creates a withdrawal process of both severe physical symptoms as well as stressful psychological symptoms.
Secondly, it's often a drug which has been used to mask emotional pain and when people withdraw they can often become overwhelmed by this pain as it rears to the surface of thoughts.
Withdrawal symptoms include:
Severe pain in the muscles and bones.
Flu-like symptoms.
Sickness and diarrhoea.
Mood swings.
The beginning of your rehab stay is concerned with weaning you off heroin in a comfortable way.
This happens through a detox and your symptoms are managed through a Subutex prescription. It takes around seven to ten days for this process to take place after which you'll move on to therapies and holistic activities to support your healing.
Most days you'll have some counselling input. Sometimes this is alone with a trained member of staff, other times it will be facilitated by a counsellor within a group environment.
Each day you'll be encouraged to check in with how you're emotionally and mentally processing the new information you're taking in as well as the experience of recovery.
Rehab for cannabis in South Yorkshire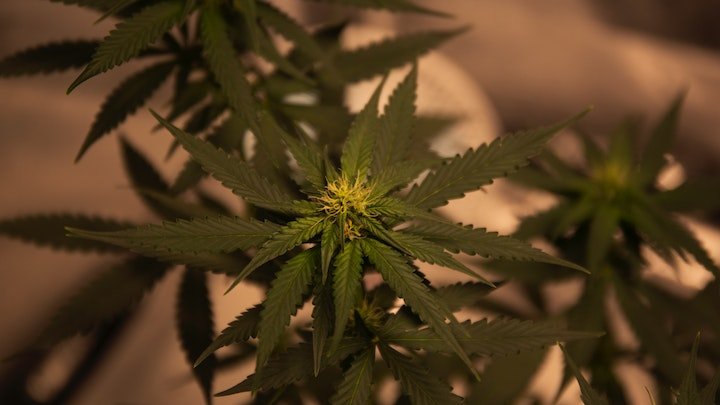 When people first try cannabis it's usually for the effects that it's well-reputed as having, such as causing giggles, relaxation, and sleepiness.
It's also a drug that is often introduced amongst friendship groups and from family member to family member.
While the effects of cannabis use are often indignantly defended by users, there's another side of it that many people aren't aware of. Or, indeed, ignore because as is human nature, people usually prefer to consume information that backs up their opinion.
Actually, THC forms of cannabis are psychoactive. This is the chemical that's illegal in the UK and the part that has serious effects on the mind and thereafter behaviour.
Cannabis use is especially worrying in its effects where people might have mental health illnesses such as depression, post traumatic stress disorder (PTSD), bipolar disorder, borderline personality disorder, obsessive compulsive disorder (OCD) or schizophrenia or anxiety in their genetic background.
Effects include:
Low motivation and mood.
Impaired memory.
Mood swings when craving.
Sleep disruption (and nightmares on withdrawing).
Fluctuations in appetite and weight.
Psychosis and schizophrenia.
A residential stay at a drug and alcohol rehab in South Yorkshire will include a psychotherapy programme including motivational interviewing.
This treatment is an excellent space to explore the reasons why you do and don't want to quit cannabis and how you truly feel about the prospect of never using it again.
It's a therapy that supports you to identify why it is that you really want to stop and you'll find the reasons that will fuel your dedication to recovery through this. As well as this you'll participate in yoga, reiki, and various other holistic approaches to calm the mind.
To begin your recovery journey today, call our 24-Hour Helpline: 0800 326 5559
If you have a dual diagnosis, your treatment will be adapted to suit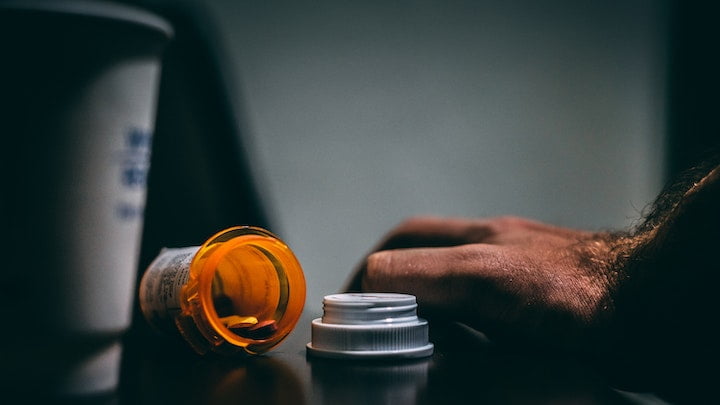 A dual diagnosis is when you have an addiction as well as a mental health condition. You might know already that you suffer from anxious symptoms, for instance, at an alcohol rehab in South Yorkshire, you might be diagnosed with both cocaine addiction and anxiety.
As an example, people develop co-occurring conditions because they turn to substances to try and make anxiety or psychotic symptoms easier to live with, or people use drugs but because of how they affect the brain the person becomes depressed.
Rehab treatment will focus on helping you to recover in both areas although the main priority is addiction. Some clinics approach the two in a dual programme.
It's worth questioning a staff member before entering rehab about how they support people around a dual diagnosis if you think you might have one. OK Rehab can support you in this area.
Rehab support around relapse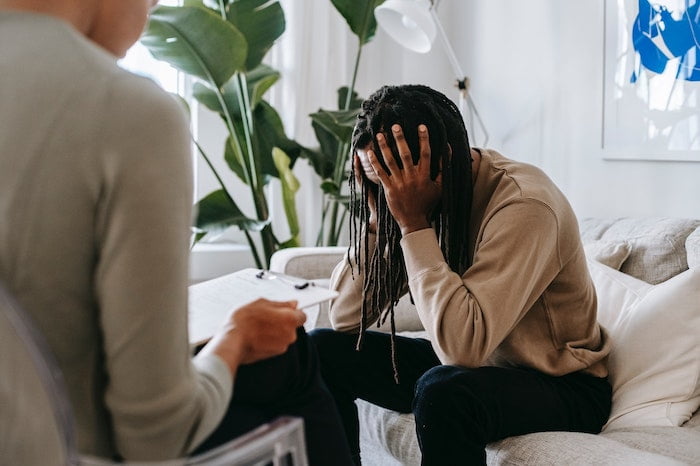 One of the most important things about you entering rehab is the preparation you'll put in to learning how to manage life when you return home.
Staff will develop a relapse prevention plan with you. The goal of this is to ensure you have a clear plan on how to remain focused on sobriety.
The plan will include:
A section about how to manage cravings and distressing triggers. You'll have reminders on the various techniques you've learned to help you manage these in a healthy way.
Information on professionals and people you have identified that support your recovery.
How to create a lifestyle that is sober and meaningful through starting new activities, hobbies, or achieving other goals that are important to you.
What to do if you relapse; who to contact, how to look after yourself, and how to return to abstinence quickly.
Where else can you go for help in South Yorkshire?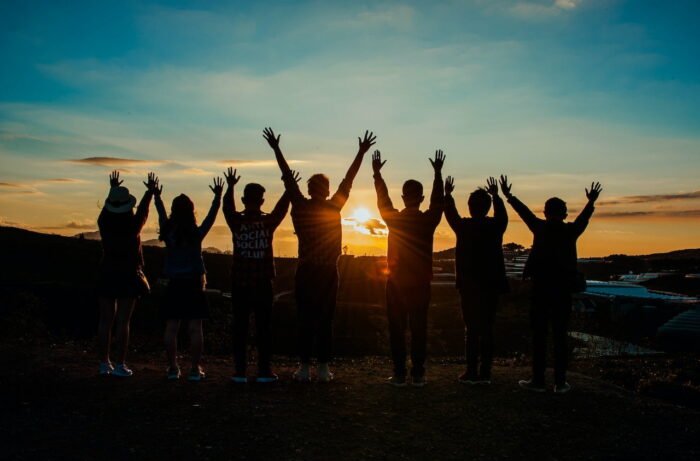 It's useful to know the other organisations in South Yorkshire that understand what addiction is, how it affects people, and how to support you.
NHS drug and alcohol services are on offer. This is especially useful if you can't afford to go to a private rehab and want to access it through NHS funding. You'll also get some support from substance misuse workers.
Alcoholics Anonymous (AA) is for people who require a place to go if they're struggling with alcoholism, or are in recovery but want an environment to make social connections and find support. There's a lot of focus on finding meaning through helping others. You can also take solace in giving yourself over to a higher power.
Narcotics Anonymous is very similar to AA although exists to support people addicted to drugs. There are weekly groups held in different towns throughout South Yorkshire as well as online. You'll start to develop self-awareness through fully accepting the gravity of addiction. Connecting with others and sharing experiences provides a way to learn and be inspired to change.
Home detoxes are offered to some. You have to be assessed by a professional and if you're deemed "low risk", you can be prescribed medication to support you to withdraw at home. A doctor will be in daily contact to oversee this.
SMART recovery groups are an excellent option if you're more into the practical aspect of recovery rather than a spiritual or philosophical approach.
To begin your recovery journey today, call our 24-Hour Helpline: 0800 326 5559
Do I need Rehab?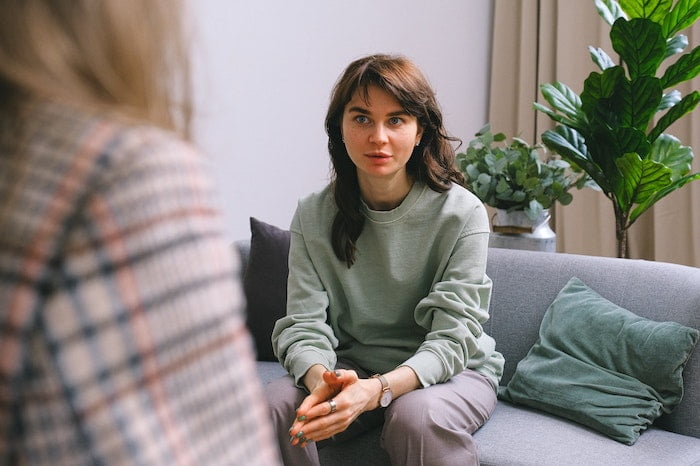 The most common question amongst those suffering from a drug or alcohol addiction is: Do I really need to go to rehab?
There are thousands of individuals dealing with addiction all across the country that believe their personal situation is not at a level that is worthy of medical assistance, and many others are completely in denial over the severity of their addiction.
The truth is, rehab can be for anyone.
There is no certain stage you have to be at with addiction in order to be granted access to rehab, it can be beneficial for anyone struggling with an addiction, no matter the circumstances, substances used or the severity.
If you believe you may have a substance abuse problem or drug and alcohol addiction, rehab can be for you, and we recommend you get in touch with us as soon as possible. Even if what you are experiencing is not an addiction at this moment, we can still help.
If you are someone who is still unsure of how to label what you are experiencing, below is a list of signs and symptoms of addiction. If you notice any of these signs within yourself, you would benefit from treatment in a drug and alcohol rehab in South Yorkshire.
1. Physical Symptoms
Have there been changes in your appetite, physical appearance or sleeping pattern?
Are you losing weight or not keeping up with hygiene?
Have you noticed an increase in your tolerance for the substance you use, meaning you use a higher dose each time to get the same effect?
Do you experience flu-like symptoms when you have withdrawn from the substance for a short period of time? This can include dizziness, nausea, shaking, headaches, etc.
Have you experienced any injured organs due to substance abuse?
2. Mental symptoms
Are you taking the substance as a way to cope with difficult emotions?
Have you tried multiple times to quit but have not yet succeeded?
Are you spending a lot of time thinking of when your next use of the substance will be?
Are you more easily agitated, on-edge or angrier than usual?
Have you experienced heightened symptoms of an existing mental illness such as depression or anxiety due to your substance use?
3. Social symptoms
Has any relationship in your life (family, friend, partner, colleague) suffered due to your substance use?
Have you abandoned certain responsibilities at home, work or school because of your substance use?
Are you avoiding social situations?
Do you have a secret stash of the substance hidden somewhere?
Are you lying about the severity of your situation or denying you need help to anyone who offers it?
To begin your recovery journey today, call our 24-Hour Helpline: 0800 326 5559
How does rehab work?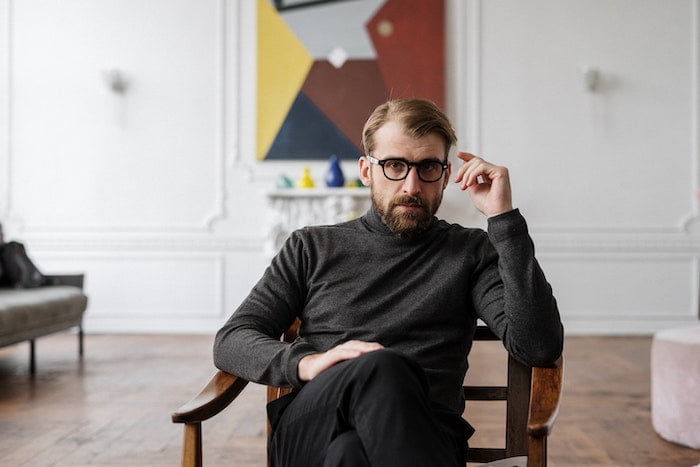 If you have made the important and brave step of admitting you may need to attend a drug and alcohol rehab in South Yorkshire, you may now be wondering what the process of getting there involves.
Seeking treatment and attempting to find a suitable rehab alone can be stressful and overwhelming.
Here at OK Rehab, we understand you already have plenty on your plate, so we work to make this process as simple and quick as possible so that you receive the best possible treatment without having to wait months for it.
The general processes of consultation, admission and what you can expect from rehab are laid out below.
1. Your enquiry
From the very first phone call with us at OK Rehab, you will be on your way to recovery. In this initial stage of the process, we will review you and your addiction with a simple assessment.
We will discuss many different aspects of your addiction such as the substances you have used, the seriousness of the addiction and the length of time you have been using for.
This information allows us to better understand you as a client and reveals to us what your specific needs for treatment are.
2. Our recommendations
Through this assessment, we can begin the work to find you the best possible treatment. We will search for the most appropriate rehabs in your area (or further afield if you wish) and will recommend our final options to you.
3. Rehab
When you have chosen the rehab you wish to undergo treatment in, you will be placed there as soon as possible and will be on your way to recovery.
You will meet the team of highly trained medical staff and therapists that will be supporting you throughout your journey and will be shown around the facility.
It is here that you will possibly undergo a secondary assessment, this time carried out by a doctor at your chosen rehab. This second evaluation will further gauge the state of your mental and physical health, and again this information will go towards which treatments you will participate in.
4. Detox and withdrawal
At the beginning of your rehab journey in South Yorkshire, you will most likely face a drug and alcohol detox.
Detoxing can be a daunting and scary process, but it is a necessary step towards recovery and is crucial to flush all toxins from your bloodstream. This allows you to start healing quicker.
At this time you will undoubtedly experience a number of withdrawal symptoms. These symptoms can include difficulty thinking clearly, clammy skin, headaches, muscle pain, shaking, sickness, dizziness, fatigue and appetite loss.
Rest assured that staff will be on hand to help you through this challenging time, and you may be prescribed medication to ease the withdrawal symptoms if they become too much.
To begin your recovery journey today, call our 24-Hour Helpline: 0800 326 5559
Therapy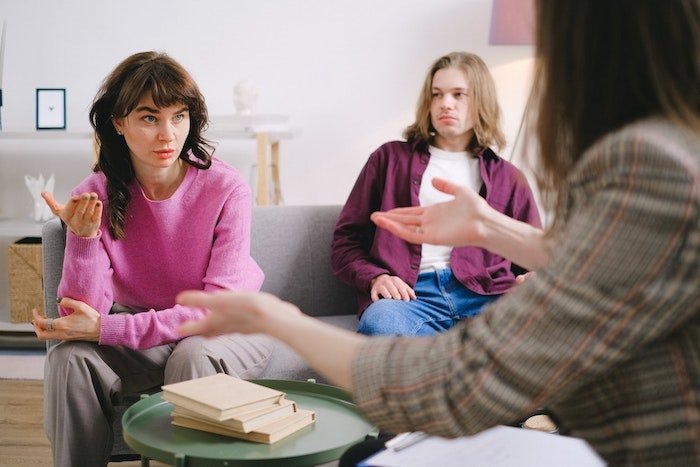 During your stay at rehab you will partake in several forms of therapy and holistic treatments.
What you participate in will be decided by the earlier assessments, but a few main methods to expect include: Family therapy, group and individual therapy, cognitive behavioural therapy, dialectical behavioural therapy, art therapy, acceptance and commitment therapy, motivation enhancement therapy and contingency management.
Throughout these varying forms of therapy, you will come to terms with your addiction, assess and identify root causes of your substance use, pinpoint your emotional and physical triggers, learn how to avoid them, discover new coping techniques to replace the unhealthy ones, and much more.
What you gain from therapy throughout rehab will depend on how open you are to it.
Aftercare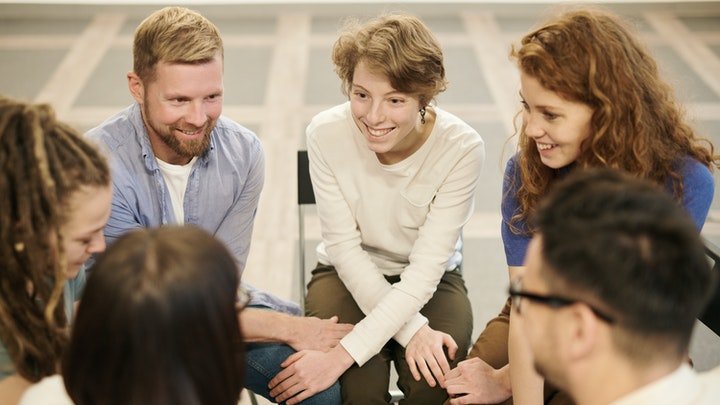 Once your time at rehab draws to a conclusion, you will be prepared for life on the 'outside'. You will receive an aftercare plan, including details surrounding relapse prevention and what you will have learnt inside rehab.
If you do happen to require any further support after you have left rehabilitation, our helpline is always available. 
Of course, this process will not look the same for everyone and what you experience will be determined by the initial assessments and the severity of your addiction.
If you wish to know any more information about how rehab could work for you, contact us today.
What treatments are available?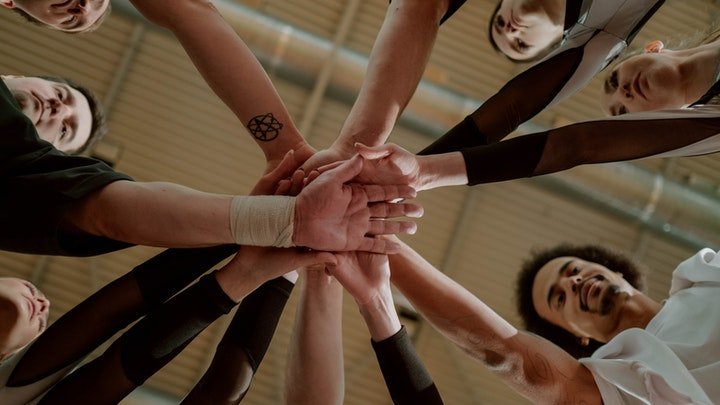 Due to the unique nature of every case, we deal with here at OK Rehab, no client will ever receive the same treatment recommendations from us.
Our team will work hard to match you with the right addiction treatment and will strive to make sure you are getting the best care for your personal needs.
They will run through the possible options that lay ahead of you, these include:
1. Residential treatment
Without a doubt, the most ideal addiction treatment for anyone struggling with a substance use problem, residential treatment programmes in South Yorkshire offer a host of benefits.
Here you are removed fully from the possible triggers of your home environment, whilst still remaining somewhere you are familiar and comfortable with if you choose a rehab local to you. You receive around-the-clock care and attention from the team at your chosen rehab, and constant support during this tough time in your life.
All treatments you undergo, including detoxes, are performed under one roof, meaning you have the opportunity to fully relax and get settled in your new home whilst also healing from your addiction.
Whilst residential rehab programmes do require a higher investment of your time, effort and also money, they are well worth what you put in, and the majority of clients who undergo residential treatment successfully achieve a full recovery.
2. Outpatient treatment
This form of treatment is usually combined with some form of home detox, with you receiving treatment during the day at the outpatient clinic, but still residing mostly at home.
Whilst this treatment option does allow for more freedom in your daily life, less commitment and more independence, it is also unfortunately an option more likely to lead to a relapse.
Because you are not detached from your home environment and therefore likely to not be detached from triggers and root causes of your addiction, it is decidedly harder to abstain from drugs or alcohol.
3. Home detox
Possibly the least advisable treatment option, risky at-home detoxes is something we very rarely recommend at OK Rehab. Through this method, you would undergo a DIY 'home detox' and attempt to stay withdrawn from drugs and alcohol whilst still at home.
If you are lucky, you will have a network of supportive family and friends who can be on hand to help with your recovery. If not, and especially if you are someone who is not particularly strong-willed or independent, you will most likely experience a relapse of some sort.
You are surrounded by possible triggers in your home, and it is much easier to gain access to further drugs or alcohol if you are tempted to do so.
There is no medical or professional assistance, and you are not partaking in any therapies that will work to treat you psychologically. This means that even if you were to succeed with the sometimes dangerous home detox and 'healed' physically, the mental symptoms of addiction would still remain and could cause you to fall back into old habits.
To begin your recovery journey today, call our 24-Hour Helpline: 0800 326 5559
Get in contact with us today
Call us on: 0800 326 5559 for advice on treatments for addiction. All drug and alcohol rehabs have to be registered and audited by the Care Quality Commission (CQC).
Alternatively, fill in our online form to receive a callback.
OK Rehab offers addiction help in locations across the UK, including Stocksbridge, Sheffield, Brodsworth, Anston, Rotherham, Mexborough, Barnsley, Thurlstone, Manchester, Leeds and York.
References
[1] https://www.examinerlive.co.uk/news/local-news/yorkshire-town-englands-worst-alcohol-23984312
[2] https://www.plumplot.co.uk/South-Yorkshire-drugs-crime-statistics.html#:~:text=Compared%20to%20the%20national%20crime,of%20June%202021%20%2D%20May%202022.